Alpine has made a disappointing start to the 2021 Formula 1 season, with its pace on average 0.5% off the group of midfield leaders containing McLaren, Ferrari and AlphaTauri, and battling with Aston Martin for the final places in Q3.
While improving the Alpine A521 is one way to make gains, Fernando Alonso's continued insistence that he's not yet at one with the car raises the question of what he might be able to extract from it once back at his best.
Great as Alonso is, the laws of physics define what the car's potential is and he isn't going to transform it from marginal Q3 runner to finishing on the podium on merit, but during his remarkable F1 career he has proved beyond question his capacity to extract the maximum from the car – in particular on race day.
The 39-year-old has used all sorts of numbers to describe where he currently is – saying after Bahrain that he's not yet at 100% and after Imola that the varying situations he experienced in the race meant he was 300% more confident by the end of the grand prix.
Ahead of the Portuguese Grand Prix weekend, he referred to searching for that 101% – not meaning that literally given such a figure is unachievable but to emphasise that he knows that even when he feels he's at the limit now, he still has to search for more.
"To know exactly what the limit of the car is is something that takes time, because you may feel that you are at your 100% but there is 101% to search for to go for the limit," said Alonso.
"We're still working in a couple of comfort areas for me in terms of feedback or steering-wheel feeling. All of us are different and you need to fine-tune things in the car sometimes for your driving style or for your feeling and we're still in that phase.
"It's going to take a few more races but we start here in Portimao and try to be already close to 100%."
Alonso is an adaptable driver, who has shown a mastery of a wide range of car behaviours and balances during his F1 career. But the fact he points to the steering feel is relevant as he's also a driver who is more capable than most at living at the edge.
He's not a classicist in his driving style, which is why he is so adaptable, but if his feel is lacking then that could be costing him those fractions. Once on top of the feel, he will be back at his mighty best.
"I changed sport basically, so it will take time. It is not an excuse and I just need to work harder" :: Fernando Alonso
"Every team is different in terms of steering wheel feedback, pedal feedback, the way the car responds to different things, kerb riding, braking performance, tyre degradation," said Alonso.
"There are things that you discover with races and with experience, so that's something that is not different to me or is even bigger to me because it's not that I changed team. I changed sport basically, so it will take time.
"It is not an excuse and I just need to work harder and prepare things better into the weekend. I change teams and categories many times in my career and it was never a problem, so it will not be a problem this time either. Soon I will be 100%."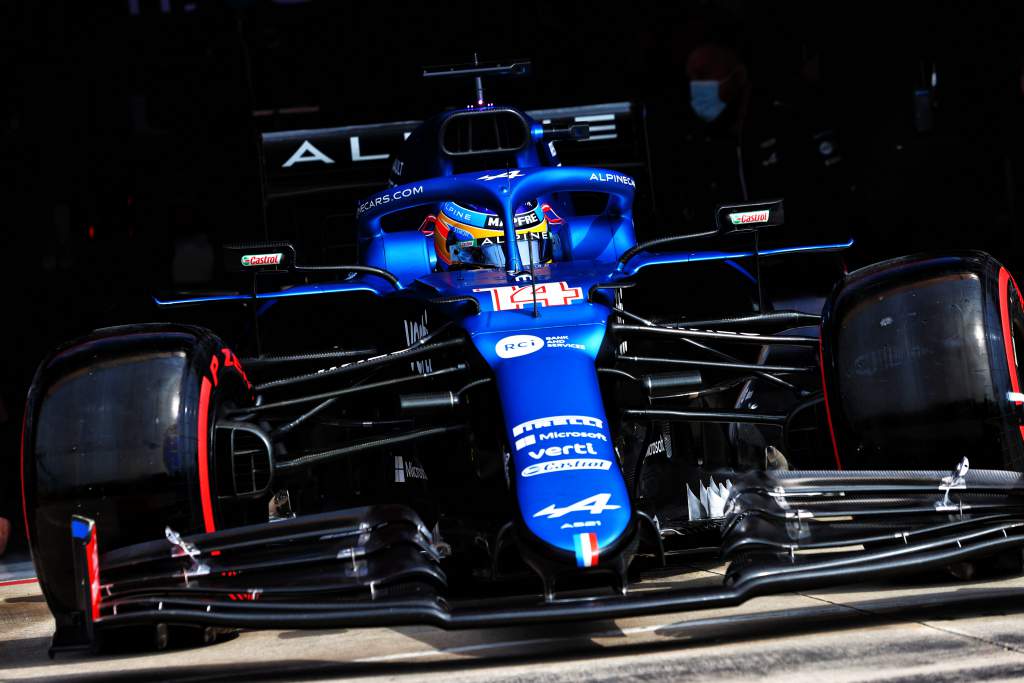 So how strong could the combination of Alonso and Alpine's A521 be? This is something we can only speculate on, but team-mate Esteban Ocon is the obvious point of comparison and he has started the season well.
Although yellow flags led to him being eliminated in Q1 in Bahrain, he outpaced Alonso by 0.476s in Q2 at Imola, with Alonso failing to reach Q3.
Ocon also performed more strongly in the Imola race, as while Alonso finished just behind him Ocon was far more comfortable in the wet conditions in the first half of the race that regularly caught out Alonso.
Given Ocon was a little off previous team-mate Daniel Ricciardo's performance level last year – with an adjusted average qualifying deficit of just over three-tenths – you could argue that Alonso might not be extracting the maximum from the car.
It's shaky ground to build a case on, as Ocon is in his second season with the team and is more comfortable this year, but as he could have been faster than Alonso in Bahrain and was in Imola, he has unquestionably had the edge on speed so far.
But even if Alonso were able to establish the same margin of supremacy over Ocon as Ricciardo did last year, it wouldn't be enough to eliminate the gap to the group of three teams ahead. Realistically, it's hard to see him having a larger advantage than that at best, which would leave him only picking off any of the drivers in the top five teams who underperform in qualifying.
This means that Alpine must also make gains, which is a big ask given the limitations of the cost cap and the need to prioritise the 2022 car. Alonso stressed that this is a preparation season and hinted that it was shaping up to be a campaign spent making the best of it and scrapping for those Q3 places.
"The performance of the car is not in the place we want to be," said Alonso when asked by The Race about expectations for car improvements this year. "Fighting for Q3, we have no margin. Two-three tenths can make you finish in seventh or eighth, or 14th/15th.
"We have no margin at all so if everything goes well in the weekend, we can we can fight in the higher part of the group. If something goes wrong in that weekend, you fall back quite easily. It is the way I think it is going to be the whole season.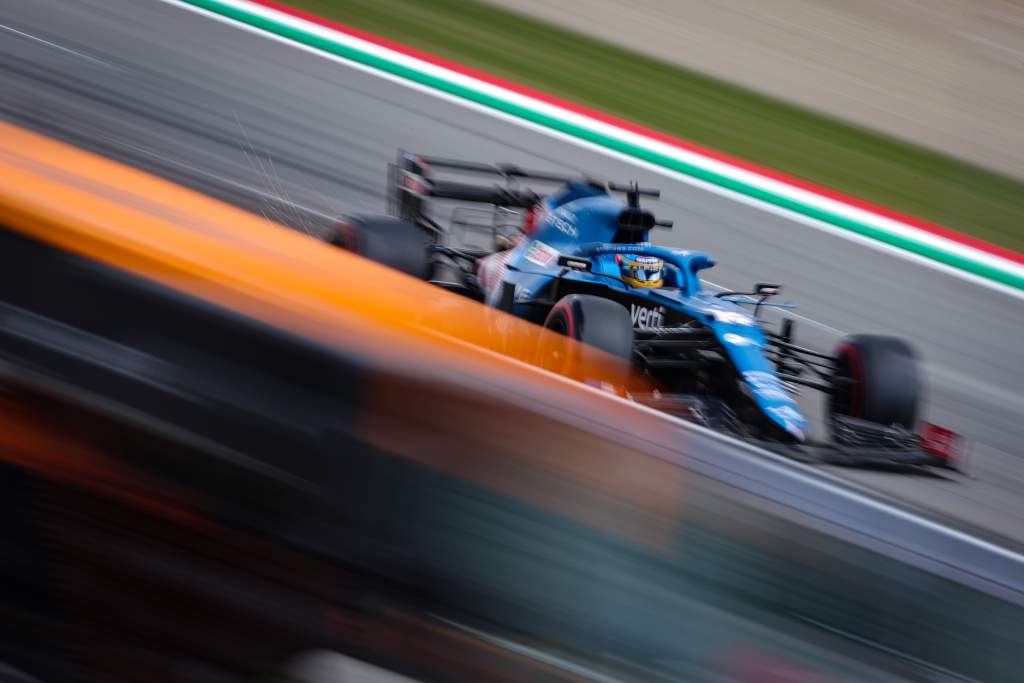 "This is a season to prepare for 2022. We are working on that front, but the same time we have to race every two weeks and we have to deliver the best we can with the package available.
"It is definitely a challenge. We have to be ready to take whatever result that comes every week, with a positive mind and with confidence that we have to see things long-term, not only Sunday by Sunday."
It's an ongoing process for Alonso, who vows that in the meantime he will "make sure I'm competitive enough to not disappoint anyone".
But while Alonso, who showed in Bahrain that he's not far off, will be back at his best soon enough, the bigger problem for Alpine is whether it really does have the capability of producing a car capable of getting the results it has brought in Alonso to deliver in that long-term.