Fernando Alonso's Formula 1 return in the Bahrain Grand Prix ultimately yielded nothing more than the 61st DNF of his career. But despite believing he's not yet at his best, he has vowed that "you will enjoy the comeback".
On his first outing for Alpine, a team he raced for in its Renault guise from 2003-06 and in 2008-09, Alonso qualified ninth but struggled after what the team described as a "sandwich bag" became trapped in the rear-right brake duct. This caused overheating that compromised his pace before he retired.
Alonso started ninth and moved up to eighth ahead of Carlos Sainz's Ferrari at the start then moved up to seventh when Pierre Gasly dropped to the back after suffering front wing damage.
The two-time F1 champion was the first driver to make a scheduled pitstop at the end of lap 11, allowing him to jump Lance Stroll, who had passed him during the first stint, and Daniel Ricciardo. But he soon lost those positions, as well as slipping behind Sergio Perez, Kimi Raikkonen and Yuki Tsunoda, reporting an issue with hybrid power deployment during this stint and the desire for a little more front wing to be dialled in at the second stop.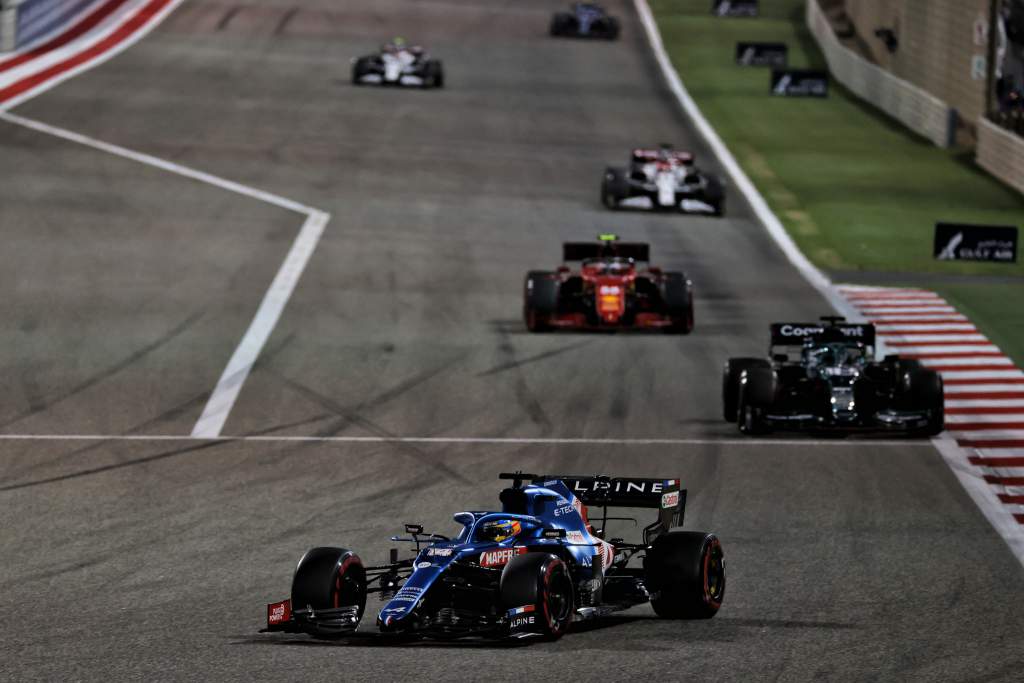 He was then warned to cool the right-rear brake after his pitstop, with the rising temperatures soon leading to him being called into the pits to retire.
When it was put to him after the race that it seemed he'd never been away, Alonso suggested there was still more to come despite the promise of the race.
"Well, I probably disagree with that, I was not at my 100%, I'm sure of that," said Alonso. "It was nice, we had a couple of good battles, some of them they were happy ending, some of them they were not because we'd been overtaken.
"But I need to find more pace from myself, I find more confidence, I need to extract more from the car, from the brakes, execute the start better. It was not too bad but I think there's a lot of room to improve for my side.
"Even the pitstops, I think the guys did an amazing job but my position for example, in the second pitstop was not right, so there's small things and small mistakes that I keep doing from testing and this first race. Hopefully by race two, three, I can perform better."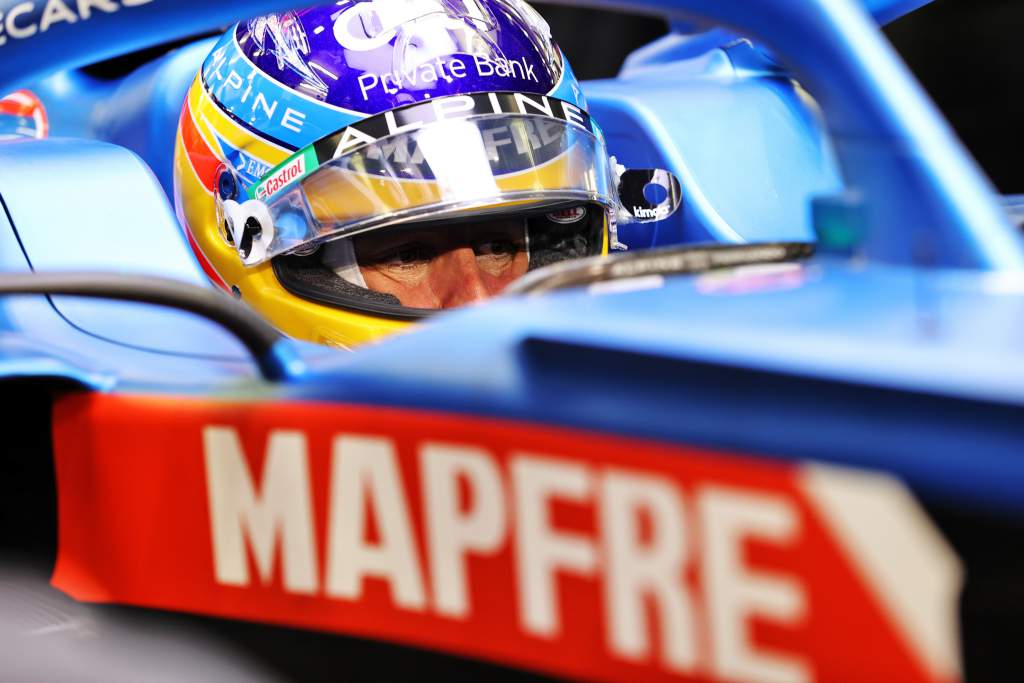 Alonso also appeared to make good progress in terms of improving his pace throughout the weekend.
As Mark Hughes explains here, he went into qualifying looking a little slower than team-mate Esteban Ocon but with the gap gradually closing.
While his qualifying performance relative to his team-mate was not representative because Ocon was eliminated in Q1 largely because of yellow flags triggered by Carlos Sainz's Ferrari, Alonso appeared to take another step by getting the Alpine into Q3.
That looked to be overachieving given the pace of the Alpine A521. In the midfield group, it was not as strong as the leading midfield cars from McLaren, AlphaTauri and Ferrari, with ninth-fastest in Q2 ensuring he was ahead of potentially quicker cars.
Overall, he said that he draws confidence from the performance level in Bahrain and the experience he has gained.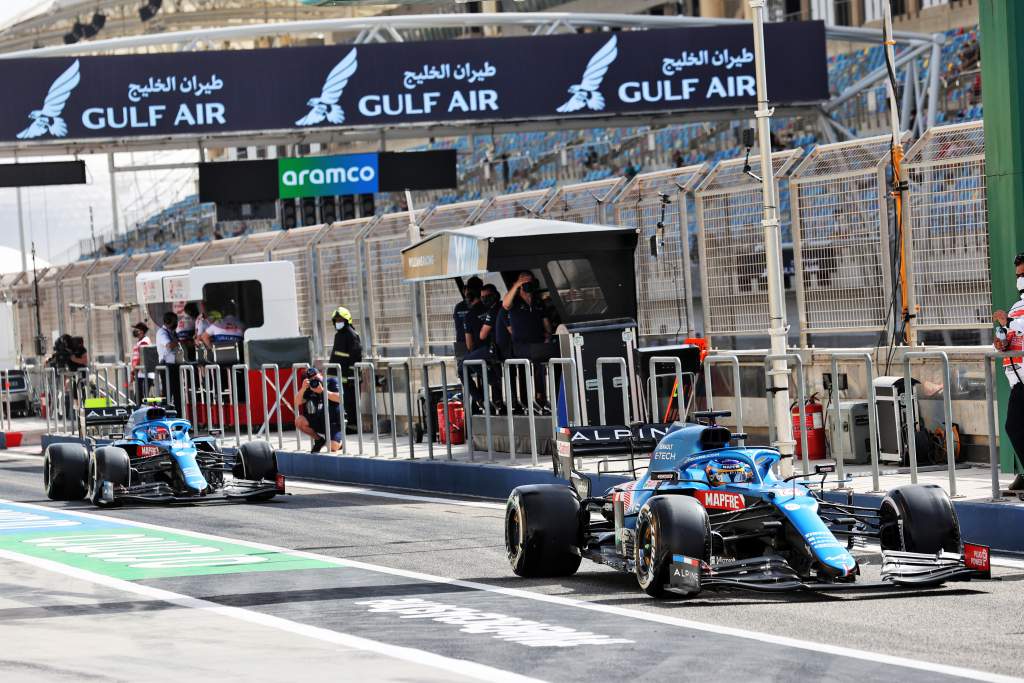 "I think it's going to be OK, you will enjoy the comeback, you will enjoy the fight that we will put in every weekend," said Alonso when asked if there was a risk he wouldn't be the same driver on his return.
"As we always said from the beginning, this is a very interesting project and Alpine is in F1 for big things.
"Maybe we knew that this 2021 is a continuation of the 2020, and we are building the momentum and something hopefully more important into 2022.
"As I said, I hope you will enjoy this comeback."