There's no way to say this without sounding blunt: if Formula 1 rookie Nikita Mazepin spun in the pitlane when pulling away from his box, people would be calling for his licence to be taken away.
That's not a claim that people should be doing the same regarding Valtteri Bottas. Nor is it a comparison intended to take aim at Mazepin's baptism of fire in F1.
But given how poorly such an error would be viewed if it came from any rookie, for a driver with much more experience and nine race wins to take issue with getting penalised for it is going a bit far.
Bottas spoke out after qualifying on Saturday, expressing a belief that he'd only been penalised because "everyone is trying to screw you over in this sport" so rivals took it upon themselves to express outrage in the FIA's direction "so that we would get penalised".
We know McLaren complained, as we heard its radio message to FIA race director Michael Masi. But when an F1 car has just slid past your pit box and come to rest just the other side of your garage and your mechanics, to express anger about that seems perfectly normal. Those mechanics still had the decency to help Bottas once his car had come to a stop.
If anything, the more puzzling part of McLaren's reaction was Andreas Seidl's claim on Saturday that the penalty was harsh. Perhaps he was just keeping things cordial between the team and its engine supplier.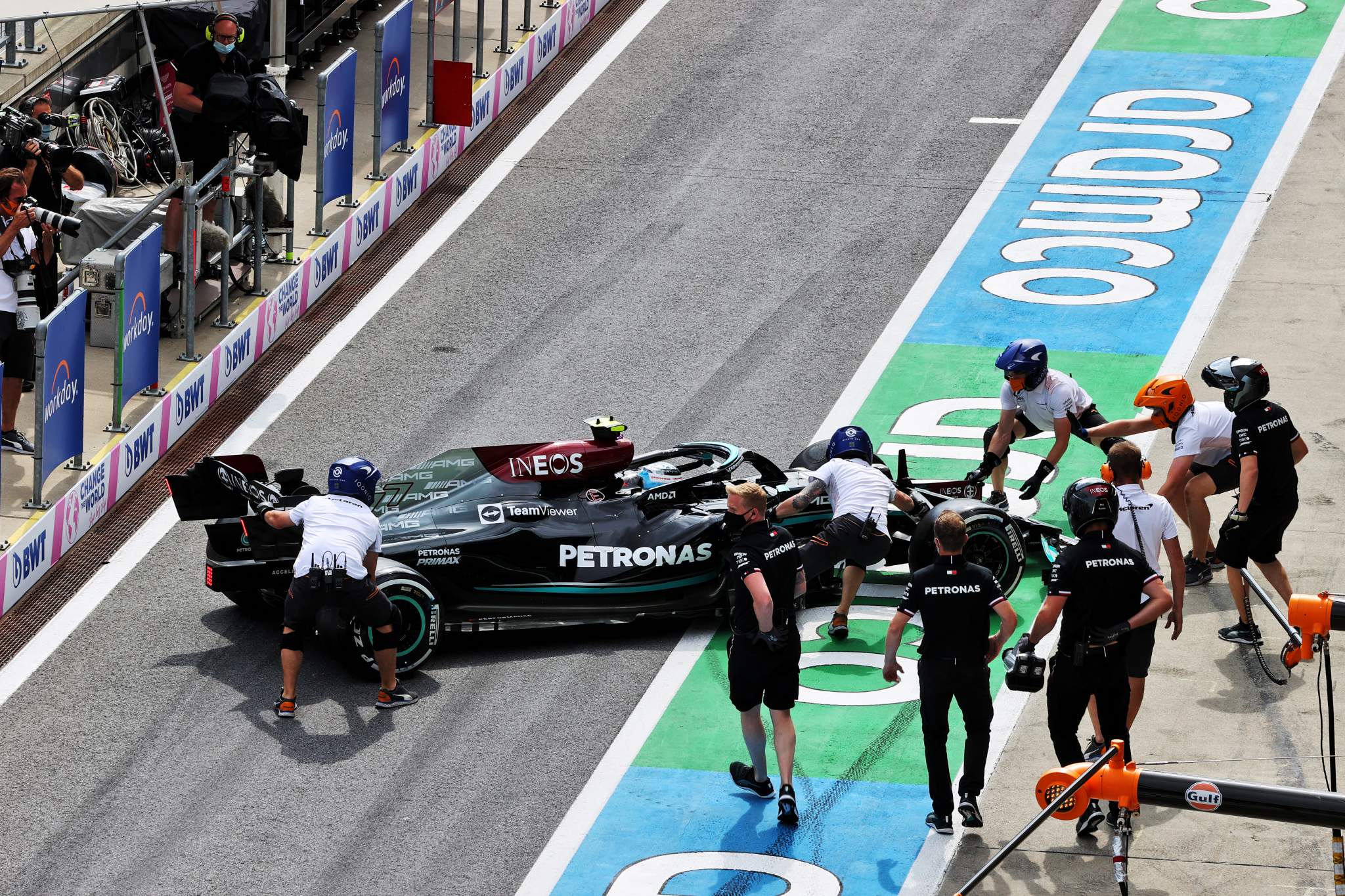 Bottas is right that F1 teams complain about each other all the time, usually with the intention of sparking an investigation into an opponent. That's partly a result of the FIA's stewarding processes. It's long been accepted that race control can't monitor every moment of every driver's weekend, so they rely on potential discretions being reported. Bottas did just that to make sure it was noted that Yuki Tsunoda got in his way in qualifying – which resulted in the AlphaTauri driver being penalised.
The need for things to be brought to the attention of the officials leads to the annoying radio messages we hear, where often an offence hasn't taken place. But a driver that feels he's been wronged will be straight on the radio claiming something like "he pushed me off the track". There's a culture of telling tales on each other, like children in the playground.
But in Bottas's case, he can't get upset about it. Did he only get penalised because another team complained? You'd hope not. A capable driver spinning in a live pitlane should be a big enough problem to warrant a punishment without a team manager needing to be outraged on behalf of their vulnerable mechanics.
Bottas probably feels like it never rains but it pours at the moment. And if he ends up losing his Mercedes seat to George Russell for 2022, the way his season is going so far it wouldn't be surprising to find out later in the year that he knew early on that he was out of a drive.
Drivers are always going to defend themselves. And F1 does sometimes have a culture that resembles football players rolling around on the floor complaining to the referee. But in this case, Bottas's argument doesn't hold up.