Nine Formula 1 'eras' end with this weekend's Abu Dhabi Grand Prix. Another's been ended prematurely with Romain Grosjean's absence.
This winter, many drivers will change teams. Some will drop off the F1 grid altogether.
A team-and-engine partnership will split up, and teams will change names.
Which will be looked back on fondly, and which cannot wait for 2020 to be over?
We pass judgement on all the combinations for which Abu Dhabi will be a farewell.
CARLOS SAINZ Jr + McLAREN
Years together: 2019-20
An unqualified success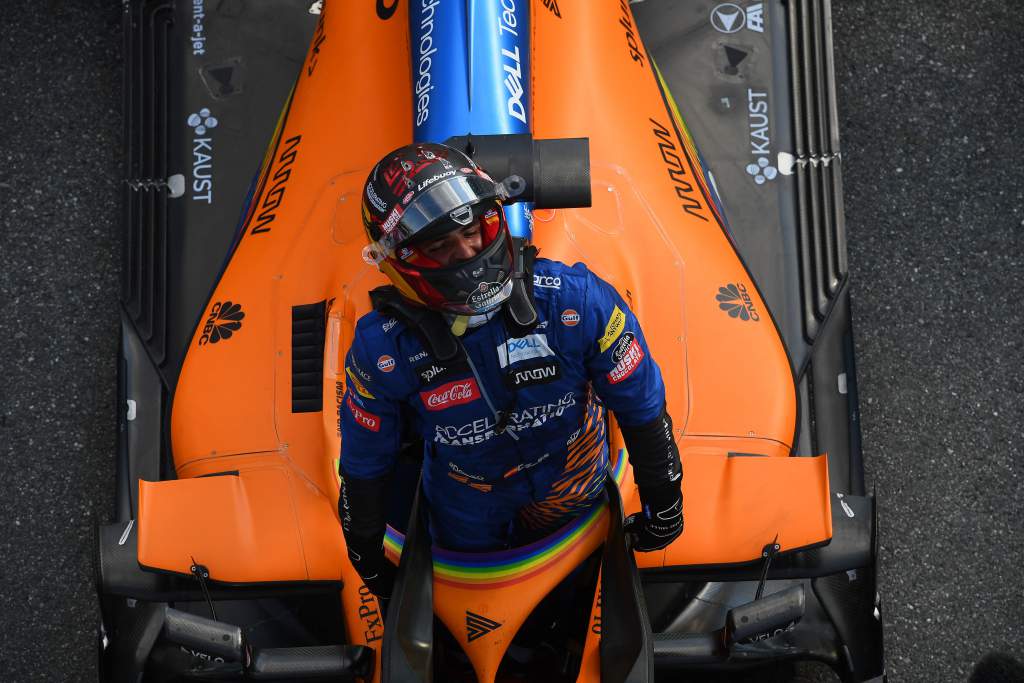 Sainz joined a McLaren team that had just limped home to sixth in the 2018 constructors' championship with only two points finishes in the final nine races, and will leave it two years later with two podium finishes to his name and having led a couple of grands prix.
Sainz spearheaded the McLaren results as the successor to his childhood hero Fernando Alonso and team-mate to rookie Lando Norris in 2019, and despite an incredible amount of bad luck this year is McLaren's lead driver again.
He has gone from strength to strength, ridding himself of the baggage of being 'the driver neither Red Bull or Renault wanted' and becoming one of the stars of the midfield.
In return he gave McLaren an excellent driving benchmark and a strong development focus point, playing a key role in not only its ascension to fourth place in the championship in 2019 but consolidating that position this year in a season-long fight for third.
"These last two years I've given the team a lot of confidence, knowing that the team is progressing, is going in the right direction," says Sainz.
"I'm proud to have been a part of that and I wish this team the best for the future because I think it's what they deserve."
Sergio Perez + Racing Point
Years with the team: 2014-20
Saved the team in more ways than one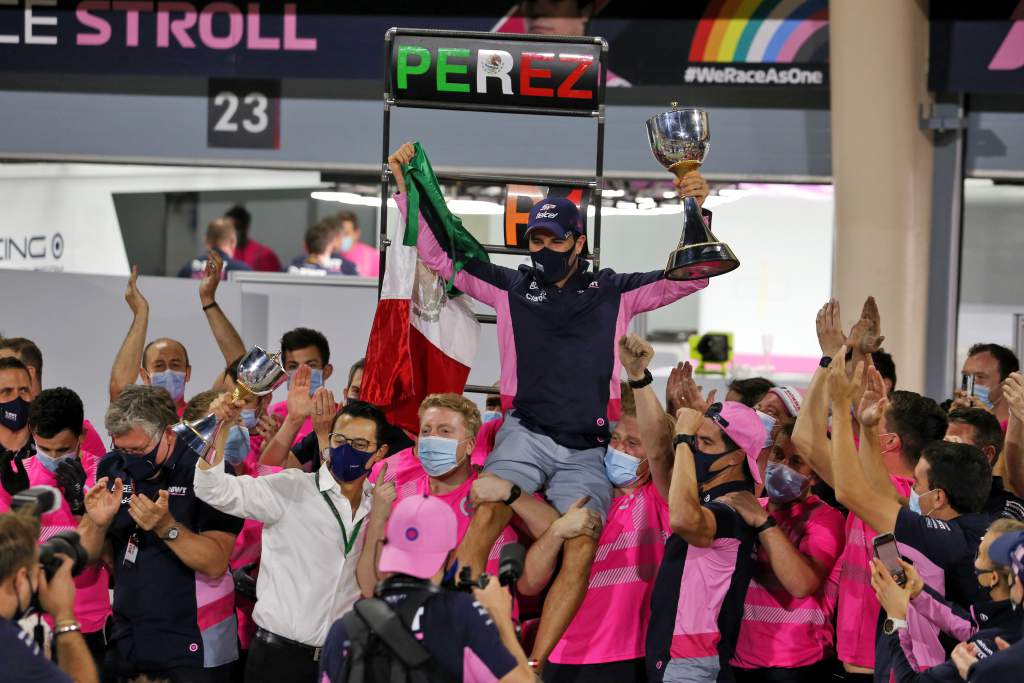 Perez has been the perfect driver for the Force India/Racing Point team's circumstances of the last few years, bringing both budget and performance when both were badly needed as the team struggled to survive, pulling off unlikely results with his canny racecraft and uncanny ability to make the tyres last.
But then with performance enough to really maximise the opportunity of a good car once the Lawrence Stroll era kicked in, Perez's time there has been crowned by that beautiful victory from last place just a few days ago.
He even played a crucial part in keeping the team alive two years ago. It's been a fantastic partnership that has brought real kudos to both himself and the team.
It would have been easy for him to have fallen out of F1 after his disappointing 2013 season with McLaren, and Force India rescued him. Only fitting that he later rescued the team.
Daniil Kvyat in F1
Years with AlphaTauri: 2014/2016-17/2019-20
Years in F1: 2014-2017/2019-20
More successful than it seems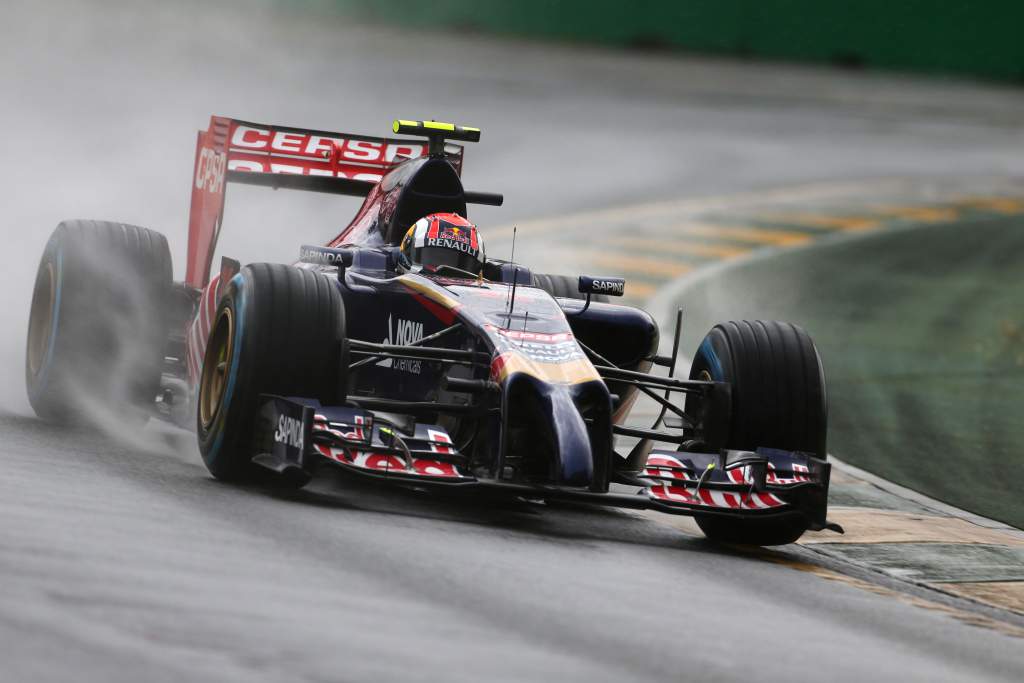 By any reasonable standard Daniil Kvyat's F1 career has been a success – he's made it to over three digits of starts and his three podiums are three more than the median F1 driver gets in their time in grand prix racing.
But Kvyat didn't come in to be the median F1 driver. He was brought in aged 19, signed to Toro Rosso – right after winning the GP3 title – over Antonio Felix da Costa (who many saw as the more logical candidate for the seat) because he was absolutely brimming with potential, more so than any other driver in the Red Bull junior stable at that point.
And the thing is, at the time it absolutely seemed to pay off. He matched up well enough against Jean-Eric Vergne in his rookie season and earned Red Bull's faith as Sebastian Vettel's replacement.
Though he wasn't quicker than Daniel Ricciardo in the main team in 2015, he did outscore the Australian in their sole full season together, which is not nothing.
But Max Verstappen's inexorable rise waited for no man, and most certainly not Kvyat. After his early-2016 demotion everything changed.
He was beaten by Sainz, he was matched by rookie Alex Albon, he was beaten by Pierre Gasly – in between those he was fired and re-hired, having spent some time as Ferrari simulator driver.
Both Helmut Marko and Franz Tost regularly talked up his talent after the demotion, but the performances that talent was capable of just couldn't be coaxed out anywhere near regularly enough.
Remember two things, though. Firstly, he's still 26 – anything is possible. And secondly, if you were to offer any of us an F1 career spanning several seasons and featuring podiums for two different teams, most of us would probably say yes in a heartbeat. Just probably not Kvyat, and almost certainly not in 2013, when he came in as the next big thing.
Racing Point team name
Years in F1: Mid-2018-20
Pretty good for a placeholder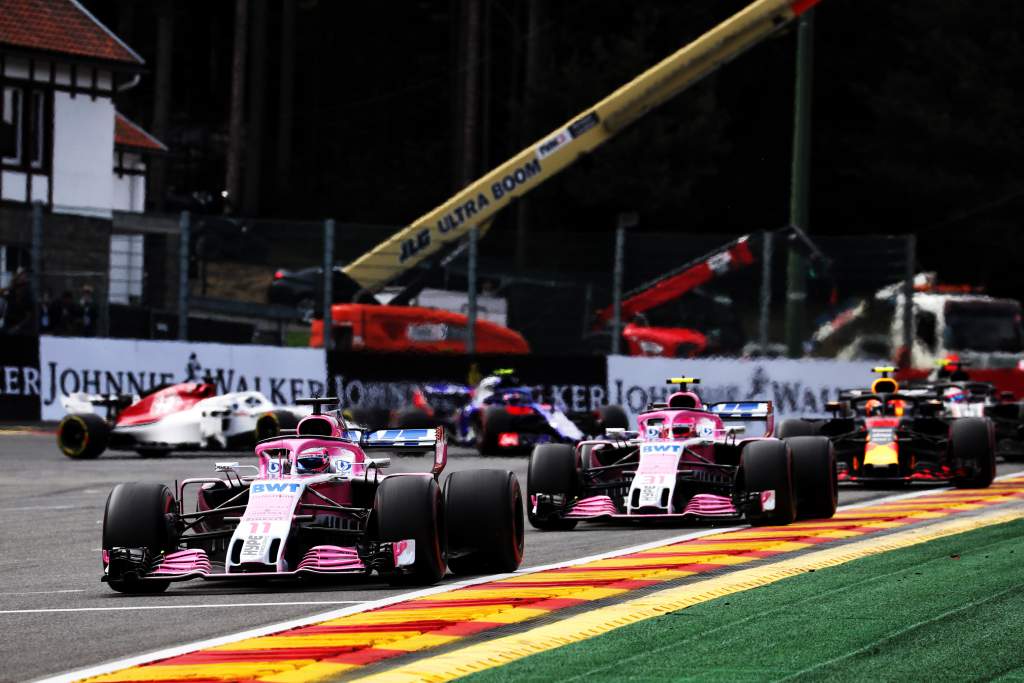 The name always had had a very temporary feel, But in its two-and-a-half seasons before transforming into Aston Martin, 'Team Placeholder' has made formidable progress culminating in the famous victory for Perez in the Sakhir Grand Prix.
The team, of course, goes on with a rebrand but it will forever join the slender of shortlived but successful team identities.
It's a very different story, but there's a touch of the 'Brawn' about Racing Point – and if the team goes on to live up to its potential in the coming years it, too, could be a prequel to some serious success.
Not a great name, but a great story and a very effective team – despite the occasional controversy.
McLaren + Renault
Years together: 2018-20
A necessary failure at first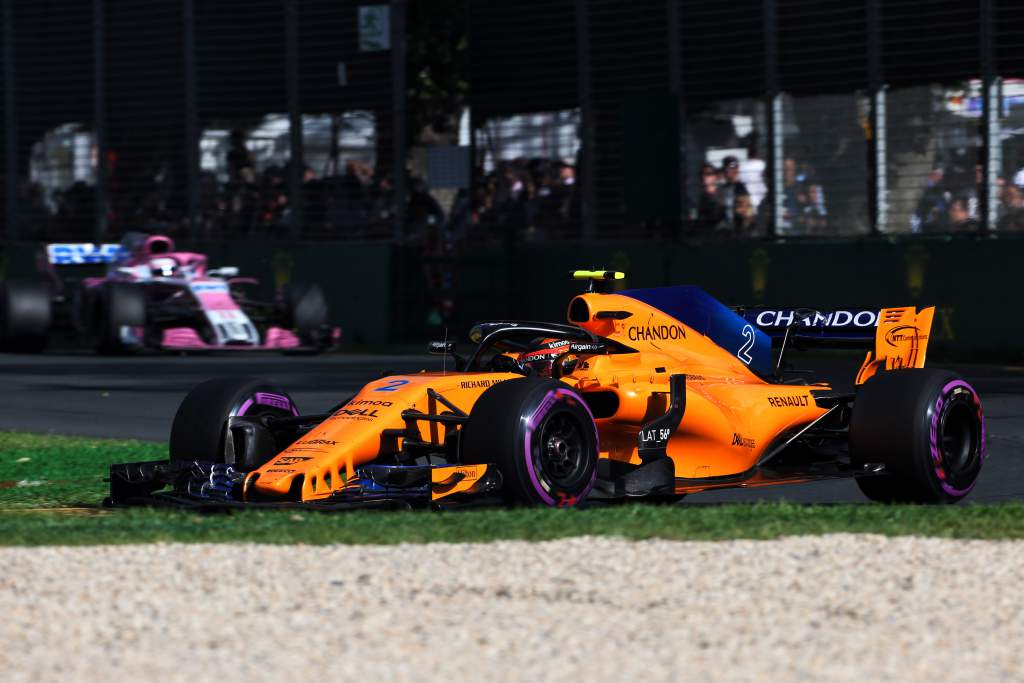 McLaren's drawn-out divorce from Honda was meant to give way to a new golden era of customer power with Renault.
And in the end it's been a considerably more fruitful partnership that the Honda years, but it began with a necessary failure and never became an out-and-out success story.
That first year in 2018 started with a bit of a false dawn and Fernando Alonso's infamous 'now we can fight!' rallying cry in Australia.
Eventually all that season did was offer short-term respite and slowly unravel McLaren's arrogance. It became very clear during 2018 that Honda hadn't been the only problem in recent years and that McLaren was not designing the quality of F1 cars it thought – or at least claimed publicly.
Without Renault that wouldn't have been possible as it gave a direct comparison to Red Bull, which was miles up the road.
But faced with the harsh reality it had either ignored or not noticed until then, McLaren was able to improve. And Renault-powered McLaren evolved into the 'best of the rest' in its second season and has been consistently strong in that fight this year as well.
But that's still some way short of the initial expectation of benchmarking itself against Red Bull (which, err, took over the Honda deal in the end and kept winning races). And even at its peaks there have been some typically costly Renault reliability problems which might just have cost McLaren third place in the constructors' championship this season.
Daniel Ricciardo + Renault
Years together: 2019-20
Worth the big money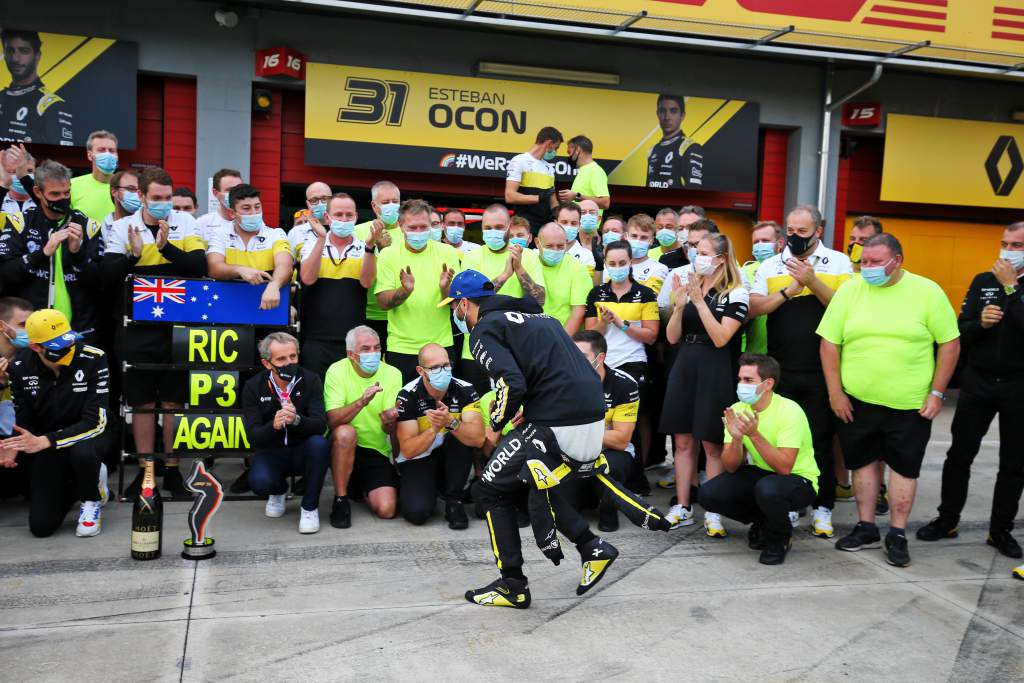 While Daniel Ricciardo's isn't leading to the hoped-for future as a race-winning driver for Renault, his two seasons with the team have justified the $25million a year it invested in him.
Even once he had decided to move to McLaren in 2021, he remained a popular member of the team who has actively contributed to its upward trajectory. And after his early difficulties, which were shortlived, he has driven superbly.
The Red Bull expertise he brought to Renault has contributed to its evolution and leaves it in much better shape than it was in when he joined it.
And now, Fernando Alonso arrives potentially to benefit from Ricciardo's good work.
Sebastian Vettel + Ferrari
Years together: 2015-20
It wasn't supposed to end this way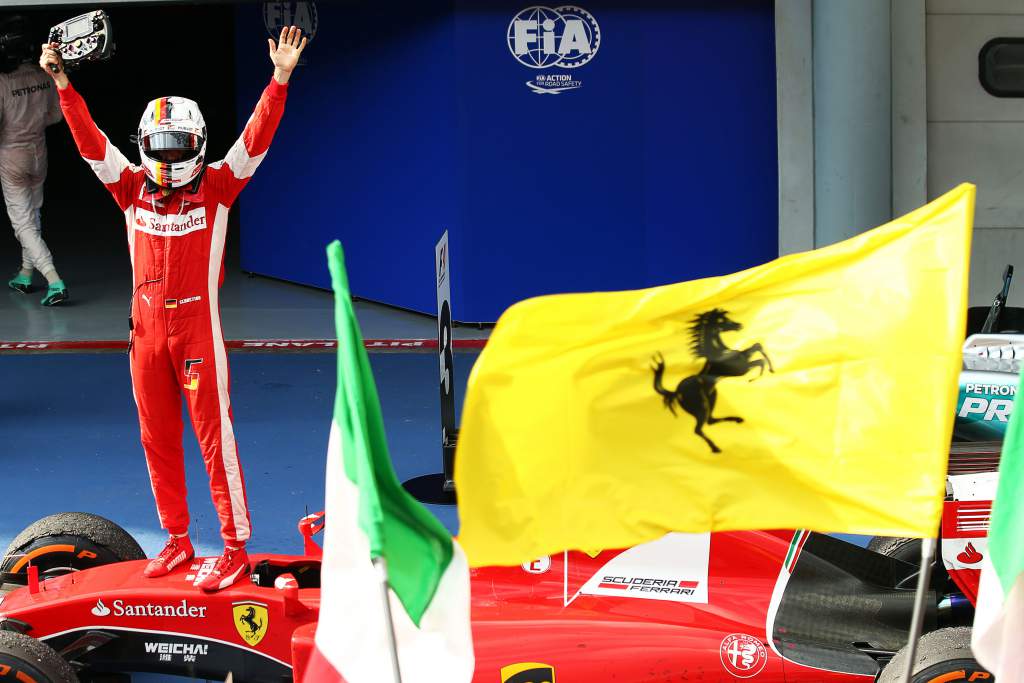 It can't be called a failure given that they won 14 races and scored 12 poles in their six seasons together, and even on a couple of occasions led the world championship.
But it isn't what it promised and it hasn't ended well, with Vettel's brutal displacement by Ferrari's new chosen one Charles Leclerc.
The problem Vettel had was that the man who recruited him, who really believed in him – Luca di Montezemolo – was gone by the time Vettel arrived.
Sergio Marchionne/Maurizio Arrivabene and Vettel was not a good combination of personalities or philosophies and he wasn't respected and listened to as extensively as he should have been.
In their eyes he was just a paid provider of performance, not a partner. Exactly the worst way to get the best from him and the beginning of a downward spiral and confidence crisis from which he didn't recover.
KEVIN MAGNUSSEN IN F1
Years on the grid: 2013/2015-20
Years with Haas: 2017-20
Haas giveth, Haas taketh away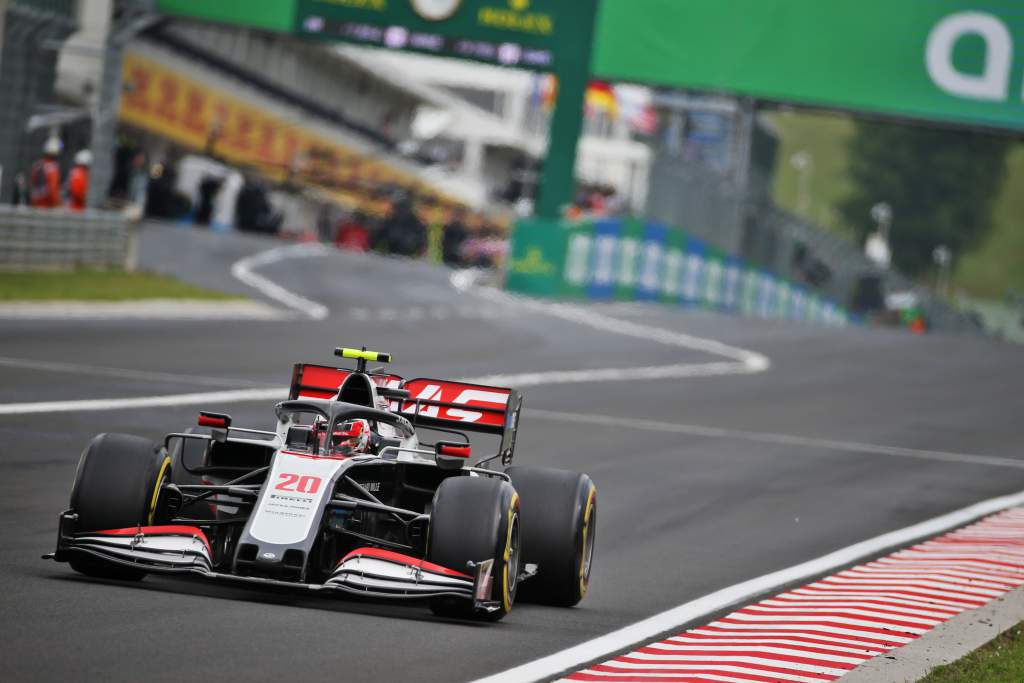 It's difficult to split the end of Magnussen's two eras this weekend. Not just because leaving Haas means he's probably leaving F1 for good. But because the story of Magnussen in F1 owes an awful lot to the story of Magnussen at Haas.
After all, Magnussen's F1 tale might have been a short, one-season wonder that began with a debut podium and ended with a nerve-wracking, wretched finale in Abu Dhabi as the fear of being dropped by McLaren gripped Magnussen and messed with his head.
He spent 2015 on the sidelines and may even count himself fortunate he ever raced a grand prix car again after that.
Obviously it was Renault that gave Magnussen his second chance, signing him for the first (miserable) year of its revived works team. And that didn't really work out either, so by the end of the year it was clear they were going to go their separate ways.
Enter Haas, the team that gave Magnussen the F1 longevity he'd been waiting for, but couldn't give him the car he wanted for more than about two and a bit a seasons.
In the end Magnussen will wave goodbye to F1 as a veteran of more than 100 grands prix, a ninth-place finisher in the 2018 drivers' championship, and having become an intrinsic part of Haas's story, racing for the team for four of its five years thus far.
That's something of a success in itself given how shaky his career looked after one season. However, the fact most of 2019 and all of 2020 has been spent limping around the lower-midfield and occasionally grabbing points has been "difficult, it's not been super exciting for me". And he's actually more excited to leave and start his new adventure racing sportscars in America.
Given how he entered F1, that is a disappointment.
Renault team name
Years in F1: 2016-20 (this time)
Off-target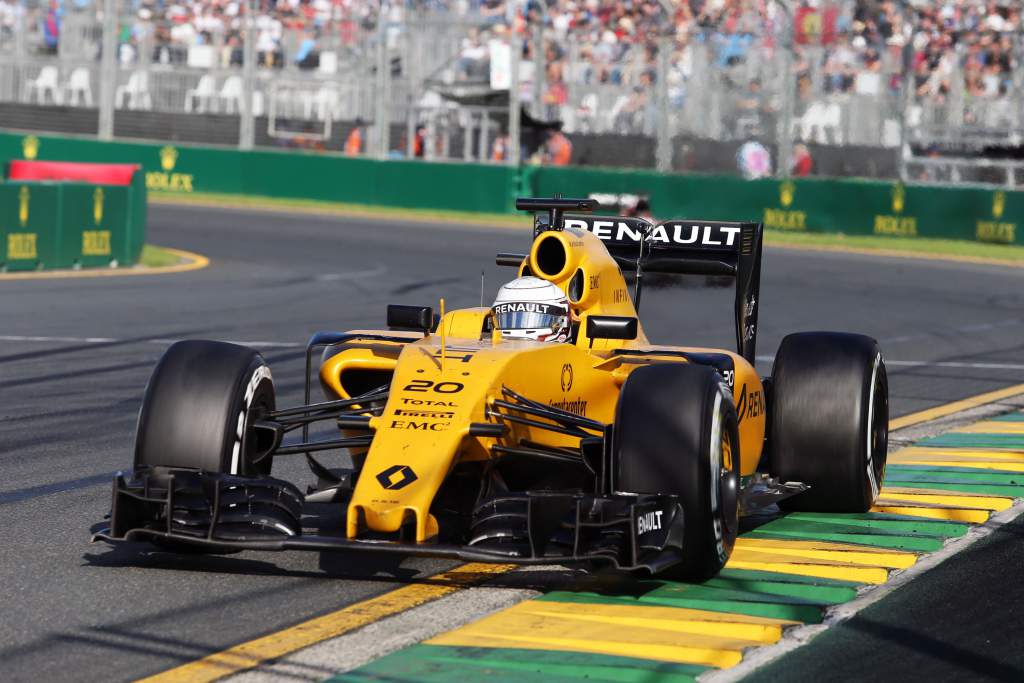 As if it was specifically for the purposes of a feature like this, it is basically common knowledge that former Renault CEO Carlos Ghosn had outlined a five-year plan for the manufacturer's return to having an F1 works team in 2016.
We don't know the exact step-by-step specifics, but we do know it involved podium finishes in year three (2018) and a championship challenge in the fifth year (2020). And as we stand at the end of 2020 and with Renault's name set to make way for Alpine's, it is clear that neither of those targets were hit or were anywhere near being hit.
After a first season picking up and reassembling the pieces of what was previously a cash-strapped Lotus, Renault managed an encouraging 2017 and a par-for-the-course third year that allowed it to slot in behind F1's 'big three'.
But the obvious progress was slowing by then, and it soon crawled to a halt. The big-money signing of Daniel Ricciardo delivered a great driver but projected a level of ambition not backed up by the machinery, which was inconsistent and unreliable, and made to look second-rate by McLaren picking up the customer Renault deal and using it to leapfrog its supplier in the F1 team power rankings.
And though the ship was clearly righted in 2020, with two drivers stepping onto the podium, that was still two years past the intended target date – not to mention that, for all of its inching towards the front, Renault has scored less than a third of what Mercedes has scored this year.
So, did it deliver? No. But has it been an outright failure ala Toyota or Honda in the 2000s? Clearly not.
Aside from the signing of Ricciardo, spending looks to have always been distinctly in check – and though that means it didn't quite match the level of ambition, it also significantly mitigates the failure of fulfilling said ambition.
Romain Grosjean in F1
Years with Haas: 2016-20
Years in F1: 2009/2012-20
Deserved a proper ending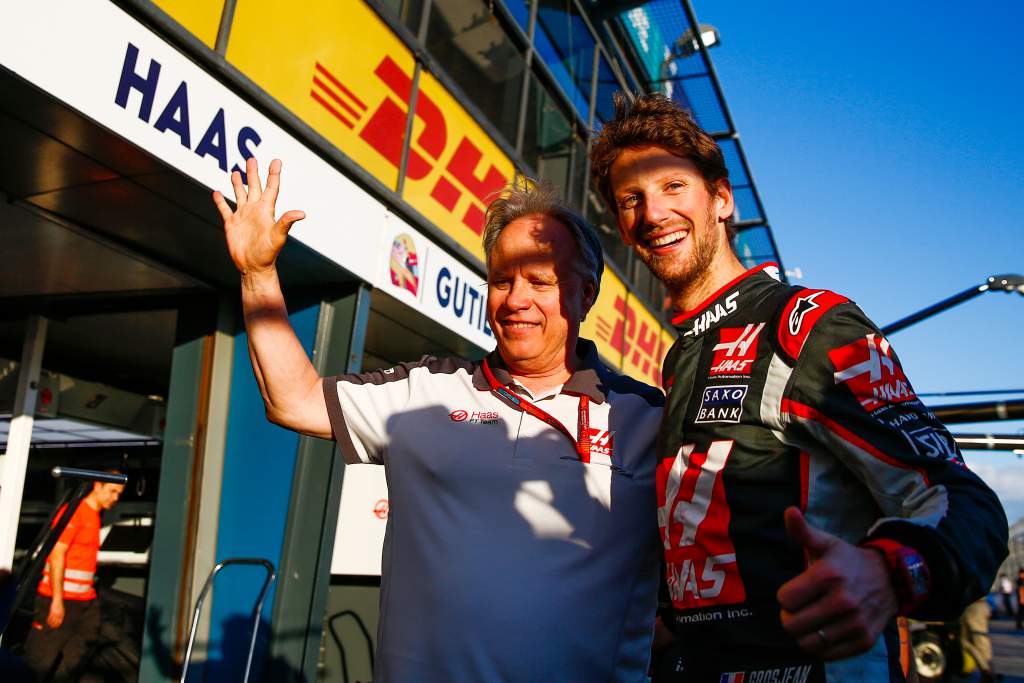 Although Romain Grosjean won't be racing in Abu Dhabi so has had his farewell already, he should be given due respect and acknowledgement this weekend.
He has made an enormous contribution to the Haas team. He backed the project by signing up before it was a fully-fledged F1 team, then bagged two top-six finishes in its first two races to give it instant credibility.
Yes, there have been some mishaps over the years, but despite his frustrating moments Grosjean has turned in some of the best performances seen in a Haas and scored 52% of its F1 points.
The relationship may not have ended so well with his horrific Bahrain Grand Prix crash near the end of two difficult seasons, but he has been a lynchpin for Haas and brought much needed top-team experience for its early years.