Had the stars aligned for Formula E champion Antonio Felix da Costa, he could have been making his first Formula 1 race weekend appearance in first practice at his home grand prix this weekend in Portugal.
There was a genuine push to get the 29-year-old into a car for an FP1 outing, and for a while it looked close with one team. It didn't come together, but, with a major international championship already under his belt in 2020, and an IndyCar test coming up in early November, he's unlikely to lose much sleep over missing out on some installation mileage at the Algarve circuit for a team towards the back of the F1 grid.
The last time da Costa lost a chance at getting into F1 hurt much more.
"I was crying like a baby that night," da Costa recalls of the phone call he received in October 2013 from Red Bull motorsport adviser Helmut Marko, who broke the news to him that he wouldn't be graduating to F1 with Toro Rosso the following season.
But in typical Red Bull Junior Team fashion, even that part of the story wasn't straightforward.
Da Costa was expecting to get a couple of Friday outings with Toro Rosso at the end of the 2013 F1 season, but at no point prior to Marko saying his hopes were dashed had he been told he was on the verge of landing a race drive for the following year.
His Formula Renault 3.5 season hadn't quite gone to plan, da Costa finishing a year he'd started as title favourite after a stellar part-campaign in 2012 only third in the standings behind the McLaren-backed pairing of Kevin Magnussen and Stoffel Vandoorne.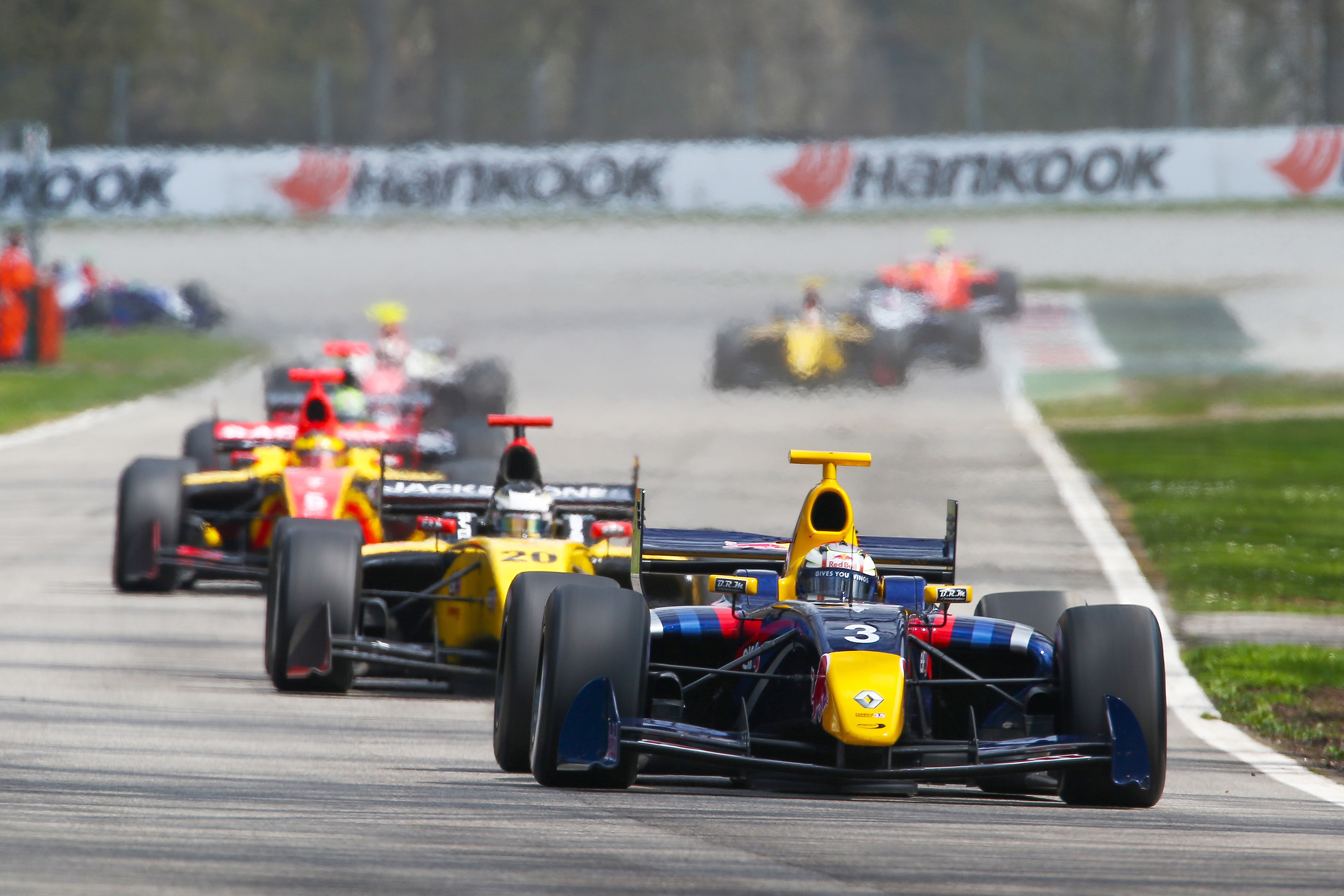 Before Marko's call da Costa didn't know what was next for him at that stage. When he was asked to help out his old friends at Carlin by driving in the FR3.5 post-season test, he went to Marko in the hope that he'd be told not to bother.
"I called Helmut, and I said, 'I don't want to do it, there's no point as I'm not here next year',", da Costa says. "Then he says, 'do it anyway', and I thought, 'oh fuck, maybe this is not good news if he's telling me to do the test!'"
Da Costa didn't have to wait long to get his answer. Later that evening, Marko called back, and this time there was no 'maybe' about if it was good or bad news.
"Helmut said, 'Tonio, I am so sorry but your seat in Toro Rosso is no longer available'. These were the words. He broke it down to me: no F1.
"And when he says 'no longer available', I guess at one point it must have been available. But he had never told me that I was going to Formula 1 with Toro Rosso. I never got any confirmation from anyone at Red Bull.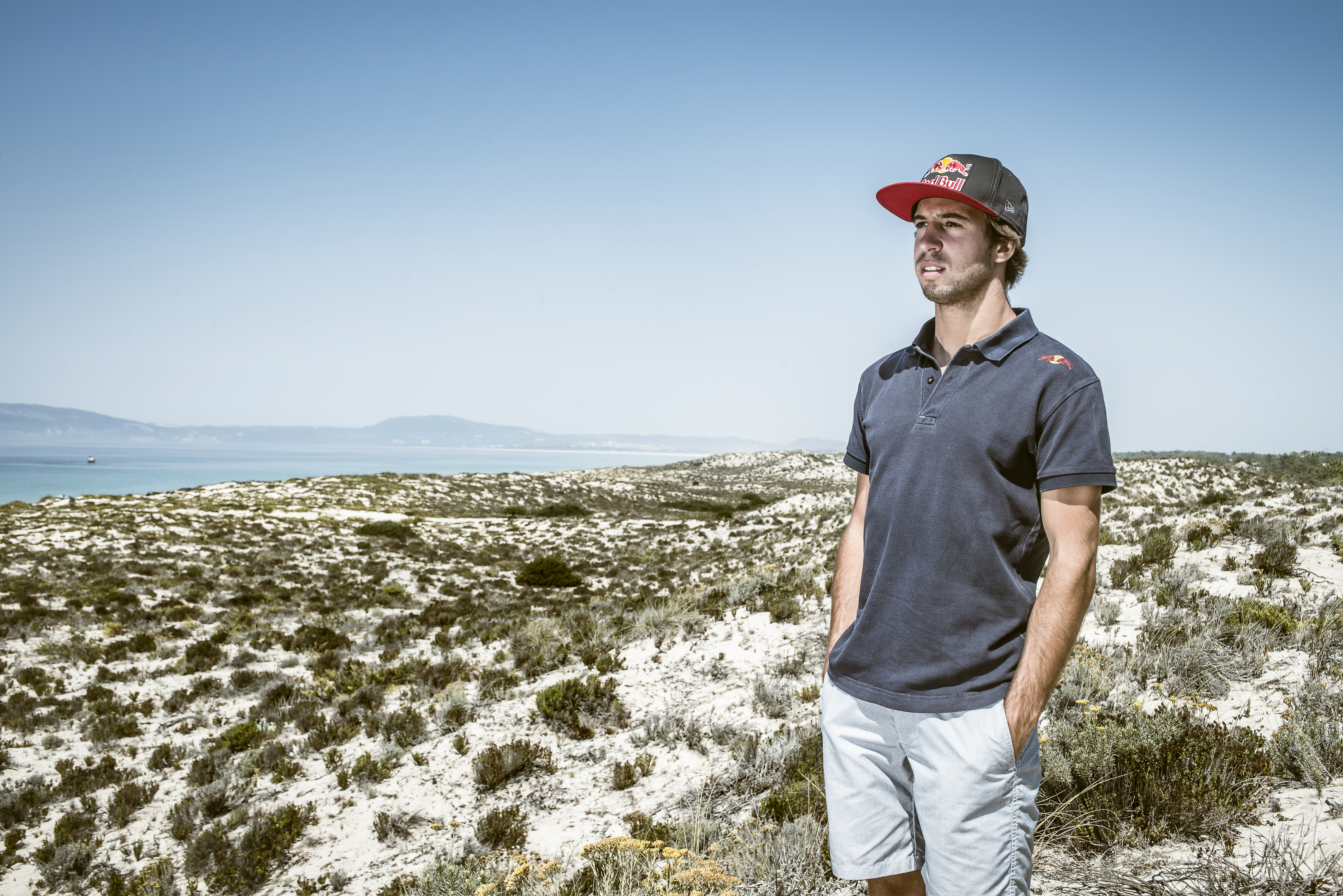 "But from a lot of conversations and the way things were going, it was almost implied in my mind. It was planned for me to do the Fridays at the end of the year, and it felt like it was done because I had a suit and I did a seat fitting.
"I lost it that day. I cried like a five-year-old, it was crazy. I didn't know a person could cry like that. I saw the last 15 years of my career, all the hard work and the dream was so close, with one hand on it, but it just faded away."
FR3.5 – WHERE DID THE MAGIC GO?
Da Costa's initial Red Bull call-up in 2012 came out of the blue, when he was drafted in at Arden Caterham after Lewis Williamson was axed five races into the FR3.5 season.
He rounded out the year with four wins in the final five races, vaulting to fourth in the standings behind title rivals Robin Frijns, Jules Bianchi and Sam Bird. With those three moving on for 2013, da Costa was the obvious favourite.
Julian Rouse, who was overseeing things at Arden at the time, believes 2012 was a perfect storm for a driver just starting to build some career momentum.
"He was already on a roll in GP3 [where da Costa would end the year third], and the move to replace Williamson was his first opportunity with Red Bull, so it was a real shot in the arm for him," Rouse says.
"He came into the team and had nothing to lose. GP3 was his core programme and that was going well, so he just came in with a real positive approach, and was confident about getting on top of it, which he did pretty quickly."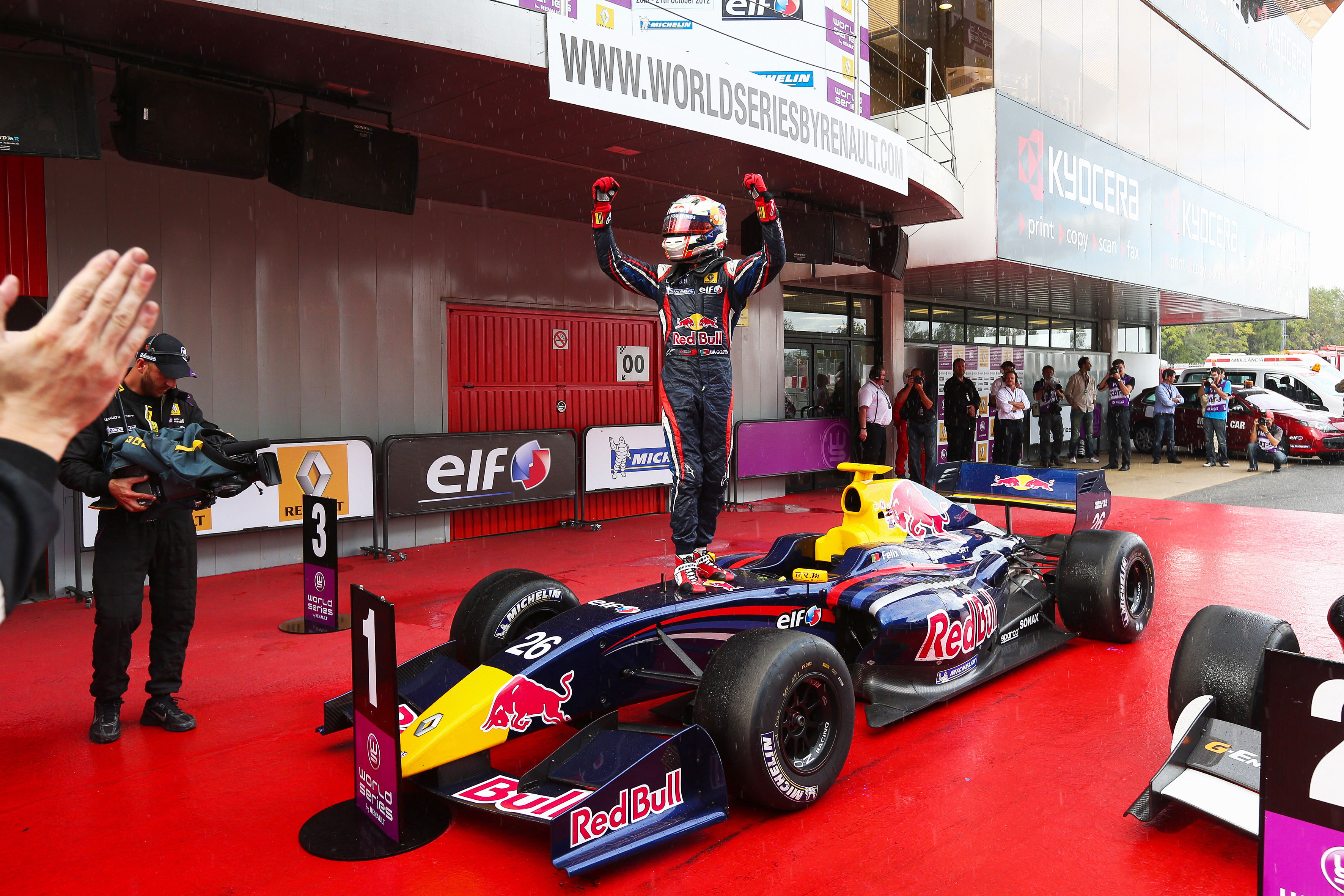 Rouse believes da Costa and Arden Caterham benefited from the championship contenders focusing on each other towards the end of the year, a theory Bird put forward as well at the time. As da Costa was on his way to winning the final race of the season by nearly half a minute, a controversial clash between Frijns and Bianchi decided the title in the Dutchman's favour.
Based on the way 2012 ended, the following season was expected to be a da Costa walkover. But a puncture in the season opener at Monza, and running out of fuel in qualifying for round three at Aragon meant that after the first two double header weekends of the year – despite winning race two at Monza – he already lagged behind with half the points of a revitalised Magnussen, who stepped up a gear following some tough love from DAMS at the start of the year.
A mid-season run of just six points in four races for da Costa, including a forgettable weekend plagued by reliability problems at the Red Bull Ring where Marko was on hand to present the trophies, killed off any chance of the title. He won two of the final five races to salvage a distant third in the championship, which he looks back on now as "not amazing, but not really bad".
"One of the hardest things was to see the sadness and the pity in other people's faces. I didn't want anyone to feel sorry for me" :: Antonio Felix da Costa
"We weren't able to get the momentum into the year after that bad start," says Rouse. "Antonio's pace was still there, he was as quick as ever, sadly it was one of those years where the chips didn't fall the right way for us.
"It didn't seem to get to him. Naturally it was a harder environment because we weren't on so much of a crest of a wave as we were the year before. He did his best, and he drove like a trooper for a couple of years.
"The question is, even if Antonio had won the championship in 2013, would there have been an opportunity in F1? I think it was a matter of timing more than anything."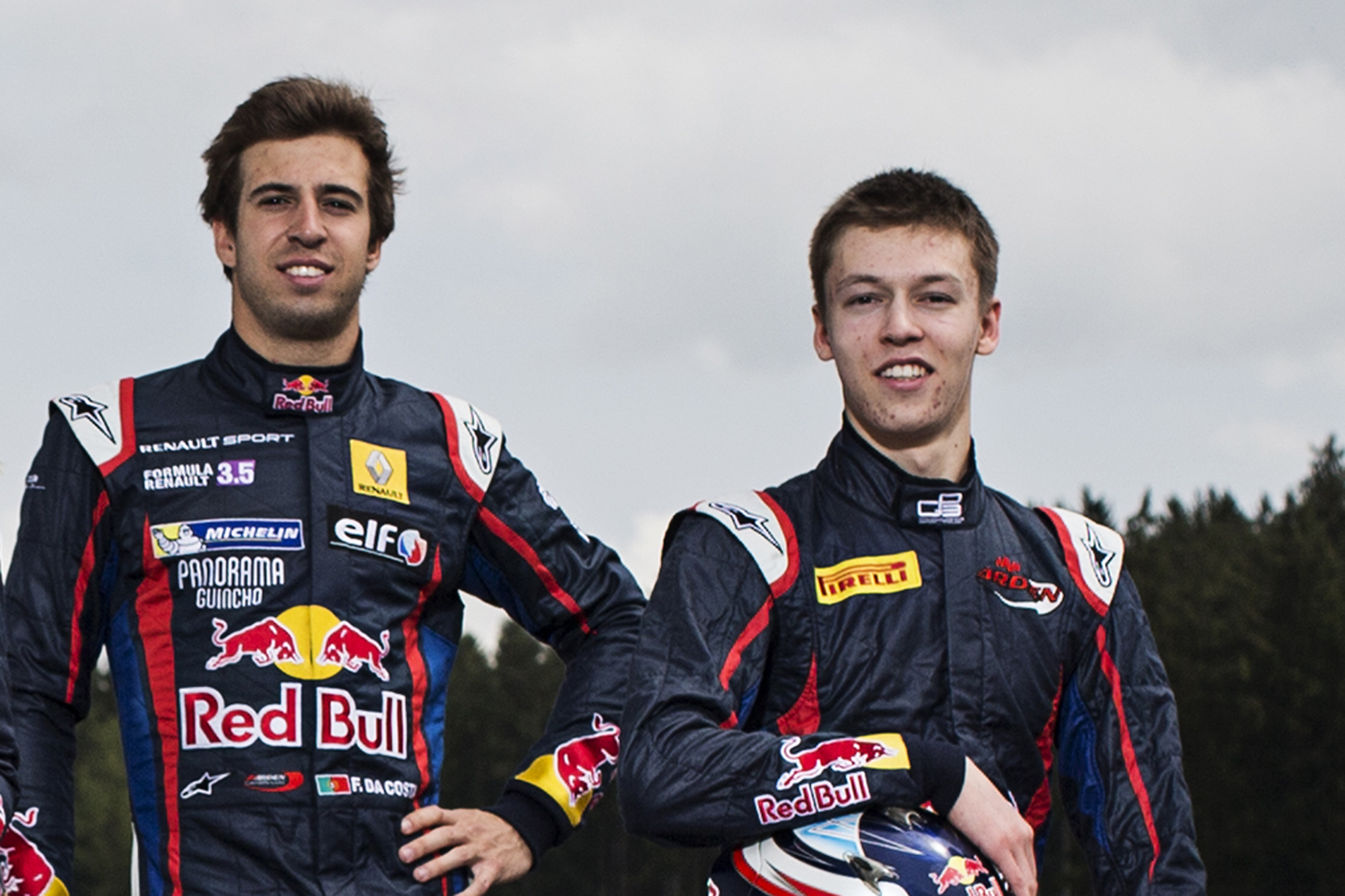 Daniil Kvyat beat da Costa to that Toro Rosso drive for 2014, and the announcement was made while he was second in the GP3 title battle he would ultimately triumph in. At the time Marko called Kvyat's performances in GP3 and F3 that year "remarkable", and he said it was up to Red Bull to give any driver showing so much promise a chance.
The 2014 F1 season would mark the arrival of the Russian Grand Prix on the calendar, and for a brief spell in late-2013 it appeared there would be two home drivers on the grid for it. Sergey Sirotkin was being lined-up for a Sauber drive as part of a Russian-backed takeover of the team, although he was eventually given a reserve driver role for 2014. Marko denied that the arrival of a Russian GP on the calendar had any influence on Red Bull's driver decision.
PICKING UP THE PIECES
Perhaps fortunately, da Costa didn't get a chance to cry down the phone to Marko, as he was immediately being told that Red Bull had found him a drive in the DTM. Initially it was going to be with Audi, which had run Red Bull-backed cars for over a decade by that point, but Audi had little interest in another Portuguese driver when it already had Filipe Albuquerque, so Marko arranged for BMW to run one of the Red Bull-backed cars in the series.
"On the same phone call he told me I was going to do DTM," da Costa says, admitting that his initial reaction was "I don't care about DTM, blah blah".
"Everything was happening super-fast. Helmut told BMW he would only agree to a Red Bull car if I was the driver and they said yes. I'm the first and only driver they signed without testing. Then I went to the test and it was amazing and I could see the relief on everyone's faces!"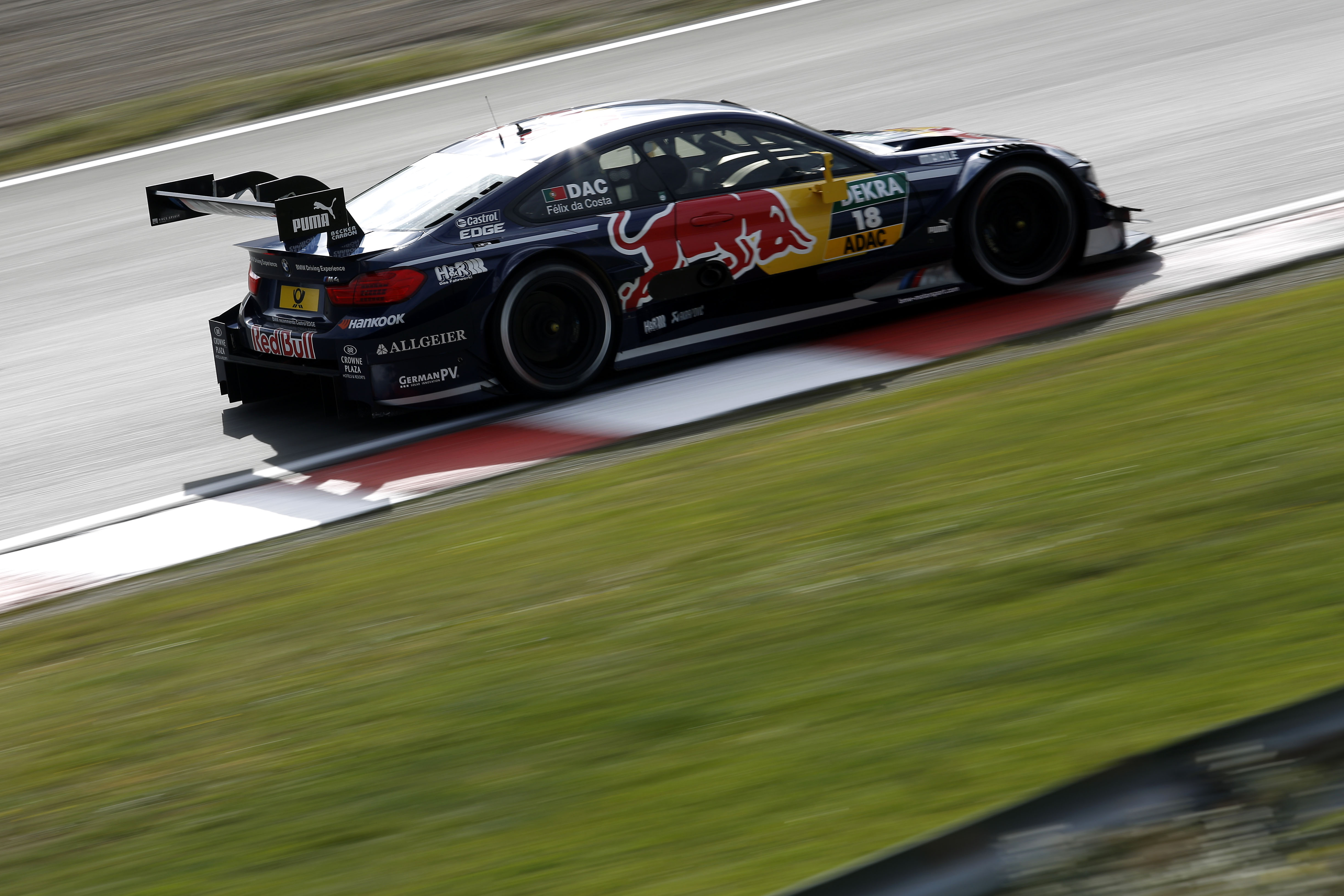 That winter was still tough for da Costa, who admits he was "frustrated for a while".
"It was really hard for me personally, but also one of the hardest things was to see the sadness and the pity in other people's faces, talking about it and looking at me, that was making me almost angry. I didn't want anyone to feel sorry for me."
Da Costa was still on Red Bull's books, and had served as its F1 reserve driver in 2014, when Sebastian Vettel made the surprise decision late in the year to jump ship to Ferrari for the following season. Da Costa wasn't in the mix for an F1 call-up, with Carlos Sainz Jr earning a graduation after winning the FR3.5 title as a Red Bull junior that year, but Red Bull blocked an attempt from Ferrari to sign da Costa to carry out simulator work.
Eventually, da Costa's association with Red Bull ended "because they hated Formula E", but he is forever grateful to the company, and it's easy to forget that prior to 2012, when a recommendation from Trevor Carlin to Marko was behind his surprise call-up, his career was struggling for momentum and finance as he tried to climb the expensive single-seater ladder.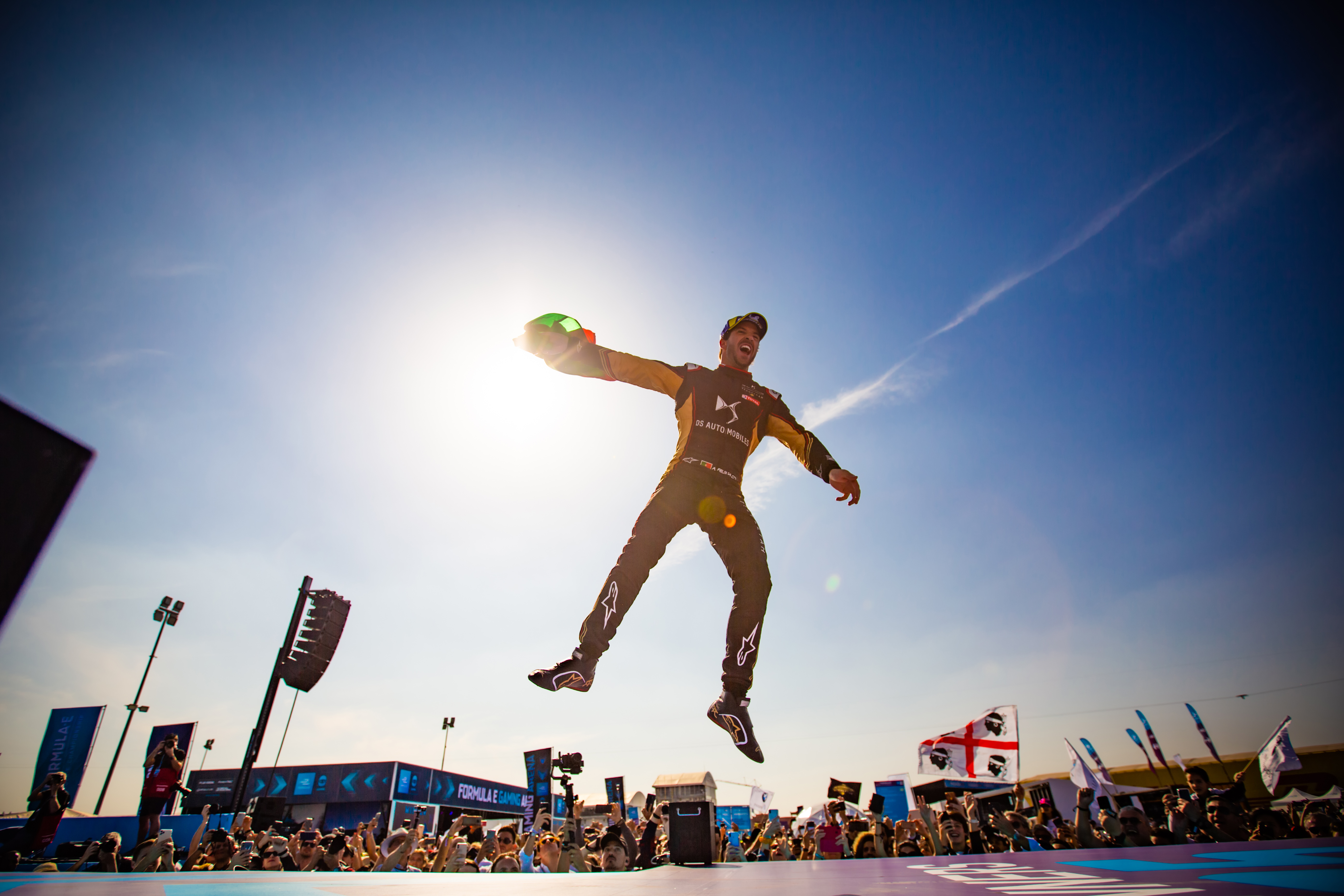 "I can never say that Red Bull took my dream away, they gave me a career," he says. "It worked out perfectly in the end."
Rouse adds that the career da Costa has carved out "looks like a very happy one".
"The driver I see from a distance in Formula E looks like the same character we worked with in 2012 and '13," he says. "He seems to be enjoying himself in the same way, so I'm happy for him that it all worked out."
Tears streamed down da Costa's face again earlier this year, but it was joy rather than sadness as he celebrated becoming Formula E champion in Berlin. In that moment, you'd imagine the disappointment of not getting his shot in F1 could not have been further from his mind.