Guenther Steiner says he could not be the team boss he is at Haas in a "big, corporate" Formula 1 operation, because he would not be afforded the same "freedom".
Steiner's career includes spearheading Ford's World Rally Championship effort with M-Sport before joining the Jaguar F1 team as managing director, but after restructuring the overspending and underperforming team and implementing necessary budget cuts he was ousted in another management shake-up.
He made a brief return to F1 in 2005 as the technical operators director of Red Bull, the team that eventually bought the doomed Jaguar project, but that was his last role in grand prix racing before being lined up to lead Haas's new entry in 2016.
Under Steiner's stewardship Haas immediately established itself as a point-scoring force in the midfield and while its form dipped in 2019, Steiner's forthright manner made him a popular figure among F1 fans with an inadvertent starring role in the Netflix Drive to Survive series.
Steiner has been praised by drivers Romain Grosjean and Kevin Magnussen for a no-nonsense management style, despite often being on the receiving end of curt exchanges, and Steiner believes his approach is well-suited to the small Haas operation.
"Absolutely, I think it's part of my job," Steiner told Sky F1 about being tough with drivers.
"What I have to say, I'm fortunate that we are a small team. Gene Haas is very open to it.
"If you worked for a big corporate you couldn't be like this, I know that.
"But I've got quite a bit of freedom on that side and I'm very honest in it."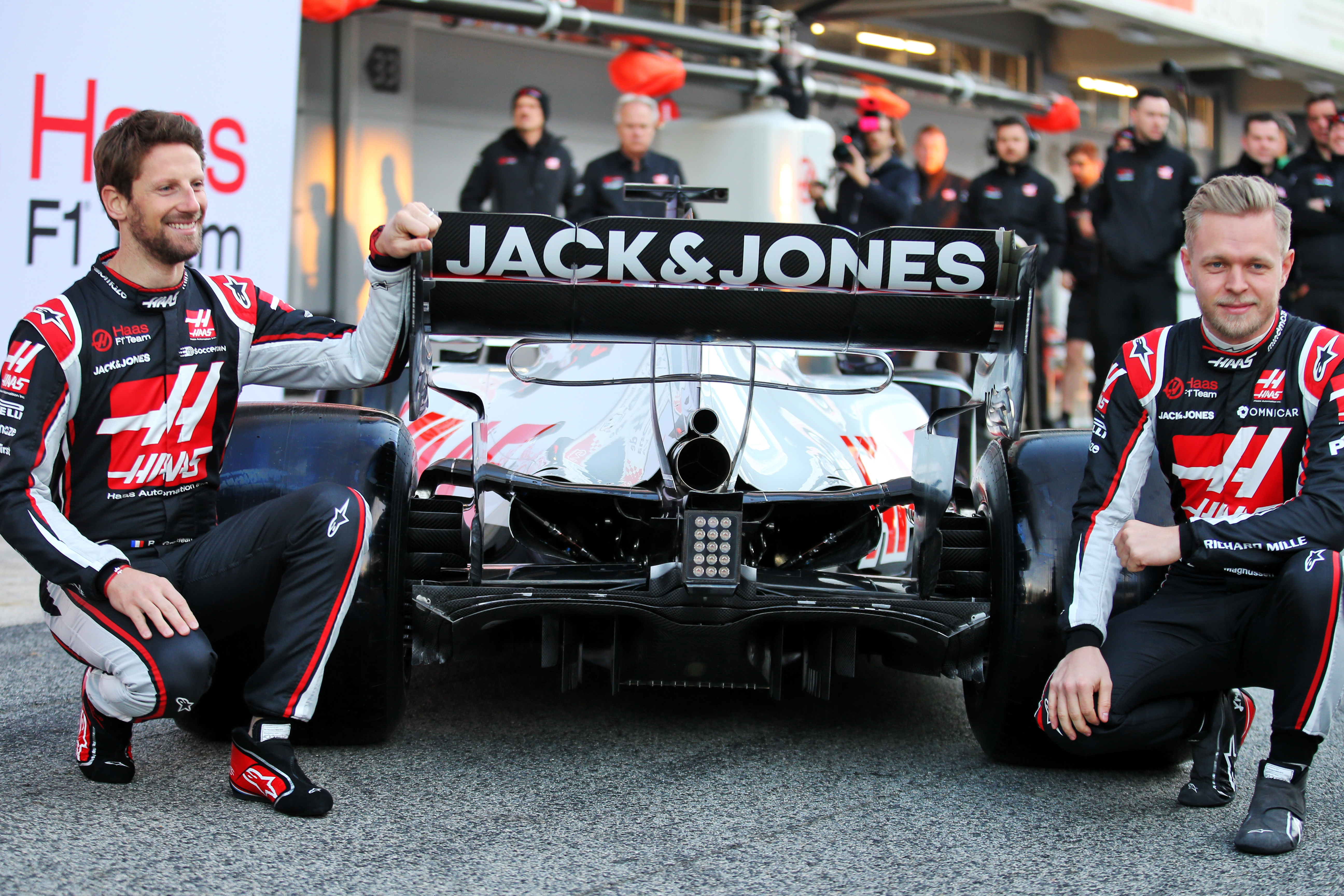 One of Steiner's stand-out moments in the second series of Drive to Survive is his handling of squabbling drivers Grosjean and Magnussen.
Steiner was also vocal in public after the pair clashed on multiple occasions last year, but the behind-the-scenes moments are more explosive.
He says he doesn't "act different if I've got a mic on or not", doesn't watch episodes back and leaves decisions on what should be taken out to head of communications Stuart Morrison, who he trusts because he "knows me very well, he knows Haas very well, and knows Gene very well".
Steiner had to decide whether to keep the two paired together for 2020, as Grosjean's contract was expiring at the end of last year.
He said he liked the "challenge" of managing a pair of drivers with equal claim and desire to be the number one in the team.
"If you don't have a clear one and two this will always happen," he said.
"It was a difficult season last year. They want to show off who is the better one.
"It's not just unlucky, but it's part of the game. I'd rather have that than a driver who don't care."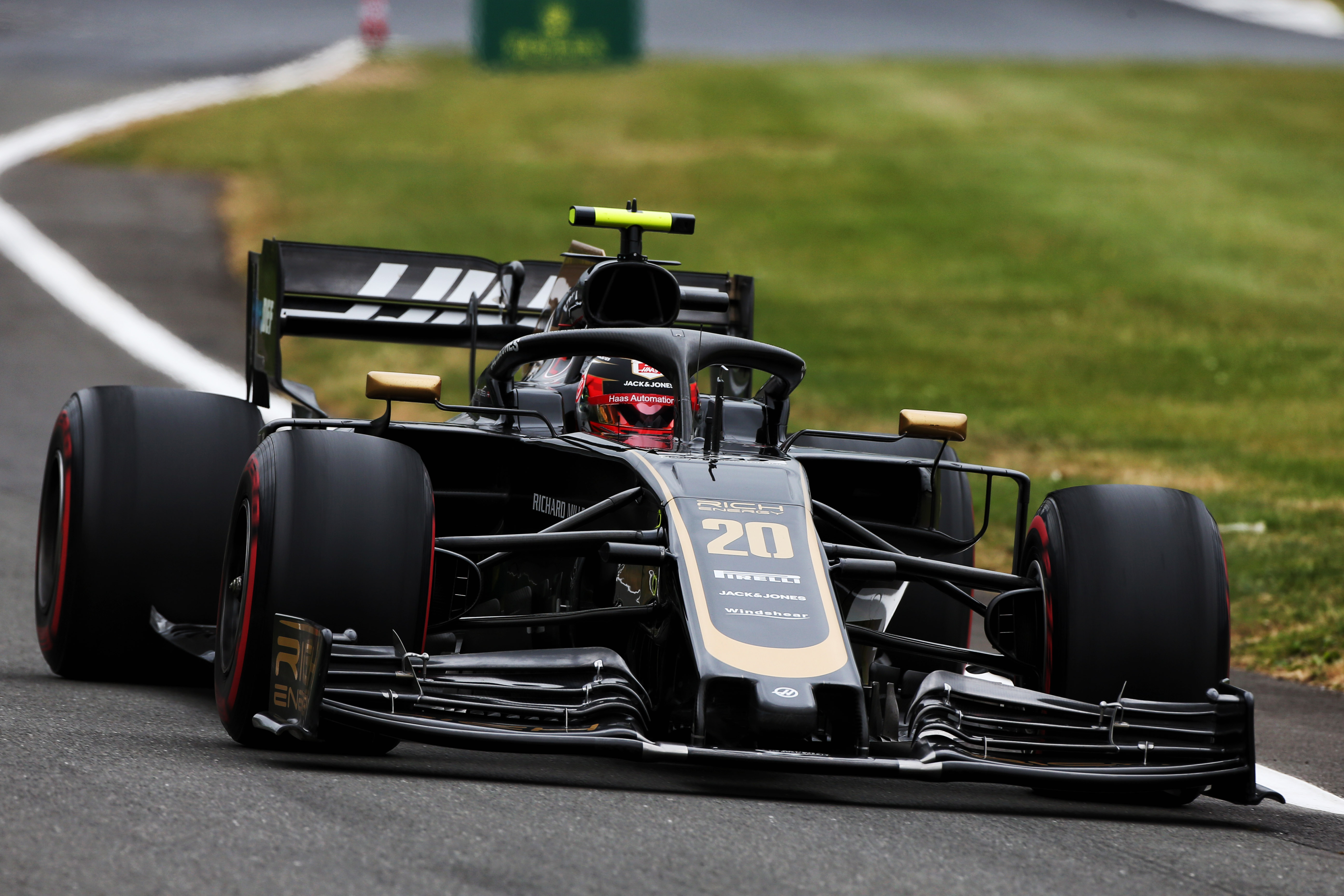 Steiner has teased Grosjean for his inconsistency throughout his stint with Haas but ultimately respects Grosjean for making the move to the team when it first entered F1.
And he said that while the drivers, particularly Grosjean, came in for criticism last year and it was a "difficult" decision to work out whether to keep
Grosjean alongside Magnussen, Steiner accepts that team might have "tried to find an excuse when it wasn't the drivers' fault".
"Romain was with us from the beginning," he said. "The credibility we had was very low.
"All the new teams had left pretty soon and were never successful. He took a chance and believed in us.
"Grosjean on a good day he is very good. There's not just enough of them! There are too many bad days.
"He's a grown up, I've told him enough times he believes it now I guess.
"They just tried to get the best out of it. Maybe it was my fault, and I should have said 'back down and don't try too hard'."