The second season of the Netflix F1 series Drive to Survive was released ahead of the aborted Australian Grand Prix. But for those who have yet to watch the 10-part season and who are stuck in lockdown amid the coronavirus pandemic, now is a good time to catch up.
Here are some of the key lessons learned from the series, offering extra insight on the big stories of the 2019 season.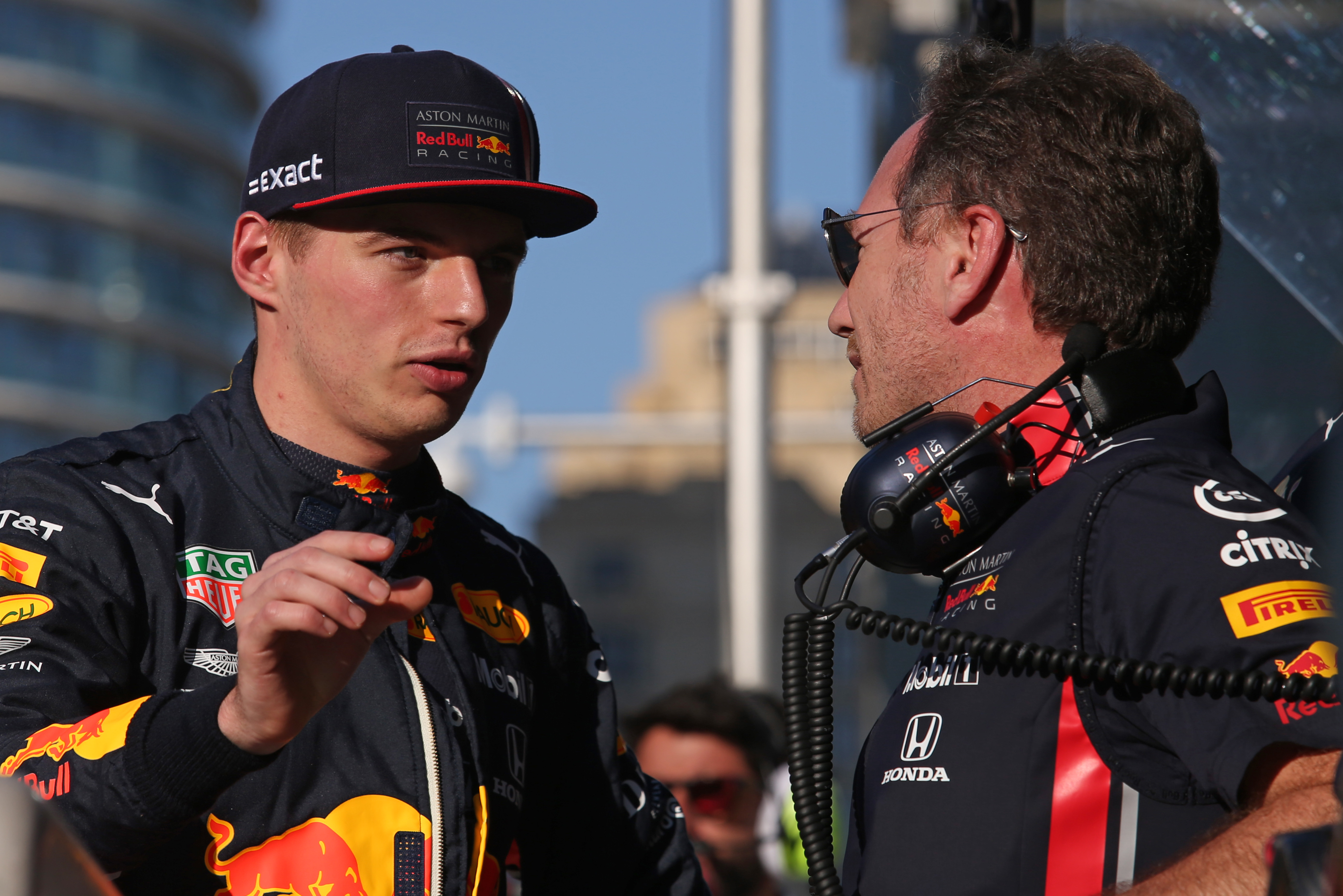 The true extent of Verstappen's influence
Max Verstappen's status within Red Bull is well-documented, the Dutchman having established himself as the clear number one at the start of 2019 – if not before, when he saw off Daniel Ricciardo comprehensively as 2018 progressed.
"It's reminiscent of the greats of the past," gushes team boss Christian Horner. "He will not give up."
However, the opening episode of the season season sets out the narrative that Verstappen is every bit as important to Red Bull's future as it is its present.
First is the confirmation of a rumour that swept the F1 paddock in the build-up to the summer break: that Verstappen needed to be in the top three of the drivers' championship otherwise he could leave the team.
"There's a lot of teams in the paddock that would like to sign up Max Verstappen," Horner admits.
Much of that depends on Red Bull's partnership with Honda, which is just beginning in this opening episode. Though Red Bull and Honda avoided committing to any major targets in public, Horner reveals the extent of the chain of events the 2019 season could have set in motion.
"The reality is Red Bull make an energy drink worldwide," he says. "F1 is a platform to promote and advertise it.
"If this new relationship with Honda doesn't work, if we lose Max Verstappen, then you'd have to question Red Bull's long-term commitment to Formula 1."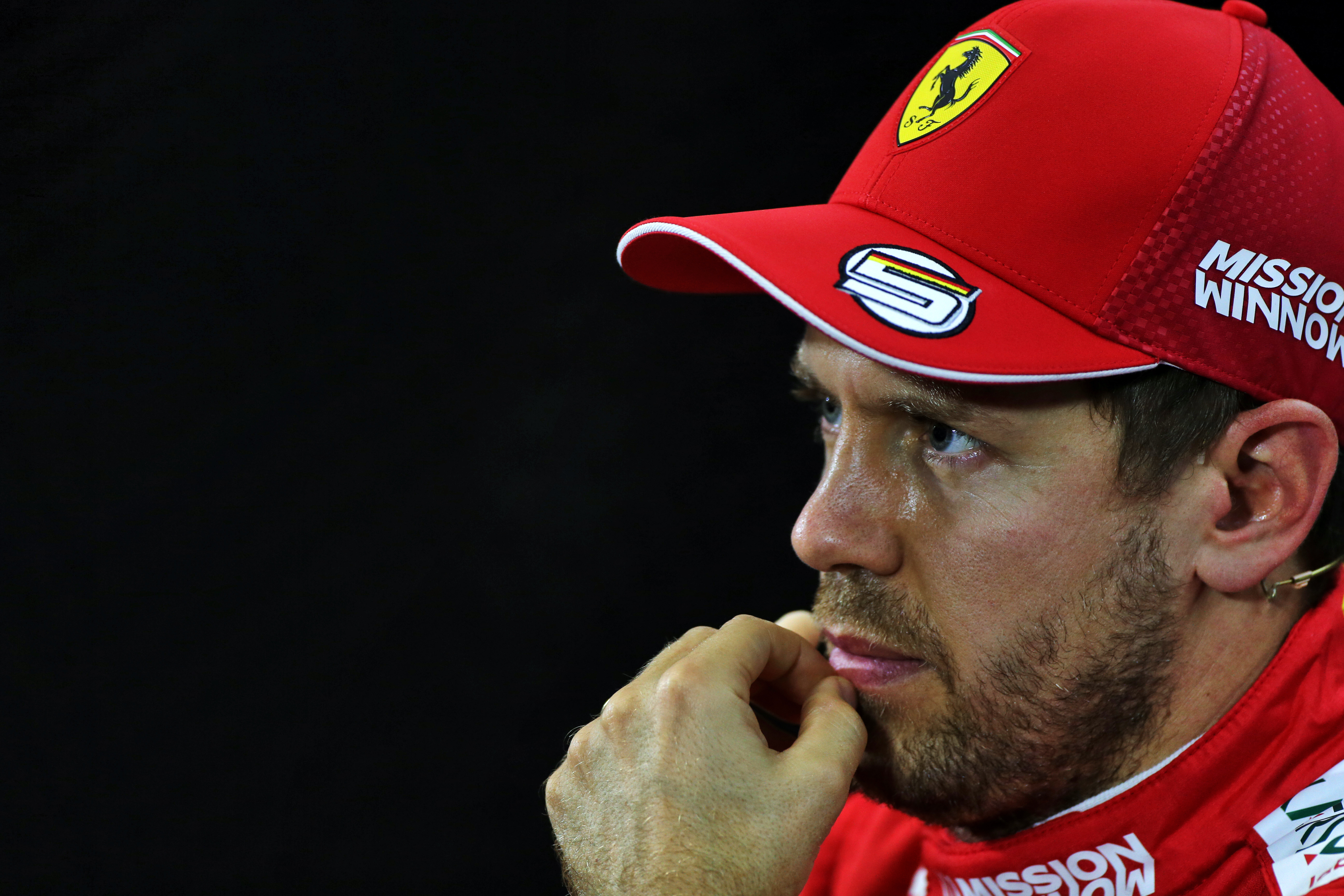 Vettel feels the pressure of Ferrari
At the end of the seventh episode of the series, which focuses on Ferrari during the United States Grand Prix weekend, Sebastian Vettel says something very telling. While the episode itself, at times, portrays him as a man with the weight of the world on his shoulders, that's very easy to do with editing. But Vettel's quote confirms he feels a different kind of pressure at Ferrari.
"In the end, it's all about winning," says Vettel. "Competing against the best, that's one thing. Trying to do it with Ferrari is another one."
Perhaps this explains the litany of mistakes over the past couple of years as Vettel struggles with the unique stress of being a Ferrari driver?
But he also stresses that he's not ready to give up yet, suggesting that if and when the 2020 season finally gets underway he's up for the fight to earn an extended stay at Ferrari.
"I accept the challenge," he says.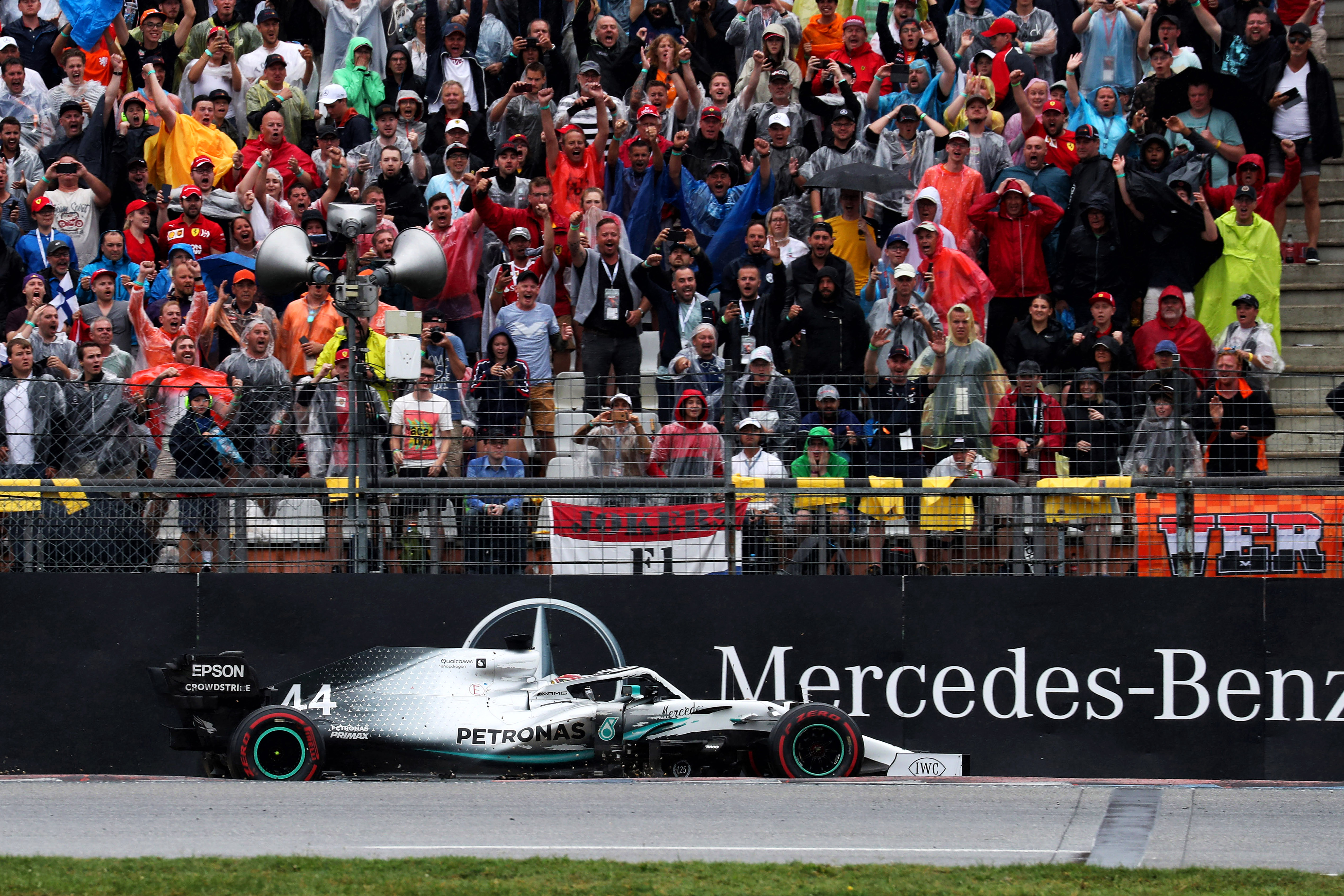 The madness of Mercedes' meltdown
The presence of Lewis Hamilton and Mercedes to Drive to Survive added a touch of glamour to the second season. While it was undeniable that the first season was a success without the most successful team, it was still a notable absentee.
Netflix bosses must have been rubbing their hands with glee as the events of the German GP unfolded. If you're allowed behind-the-scenes access to the best team in F1 on one weekend, the jackpot is the one race where everything that can go wrong does.
This is not a case of schadenfreude. There's no glee to be had watching Mercedes' home race go awry (well, maybe if you have a Ferrari hat on).
It's more that the weekend was not about one element of chaos, rather a mess of things that threaded together into something quite captivating: Hamilton's illness, Mercedes' celebration, a bonkers race, Hamilton's rare mistake, Mercedes' pitstop mayhem and Valtteri Bottas blowing a major title opportunity.
A top F1 team, during a grand prix, is the epitome of controlled chaos. This episode was a fine example of how little it takes for that control to be lost. And Hamilton's sheer frustration at his own mistake, sliding off-track while leading and breaking his front wing, says everything you need to know about his competitive instinct.
Bottas's error had given the world champion a freebie. All he could care about was he had thrown away a big result, probably a victory.
"I'm really sorry about today," he tells Wolff. "Distraught about that fucking corner."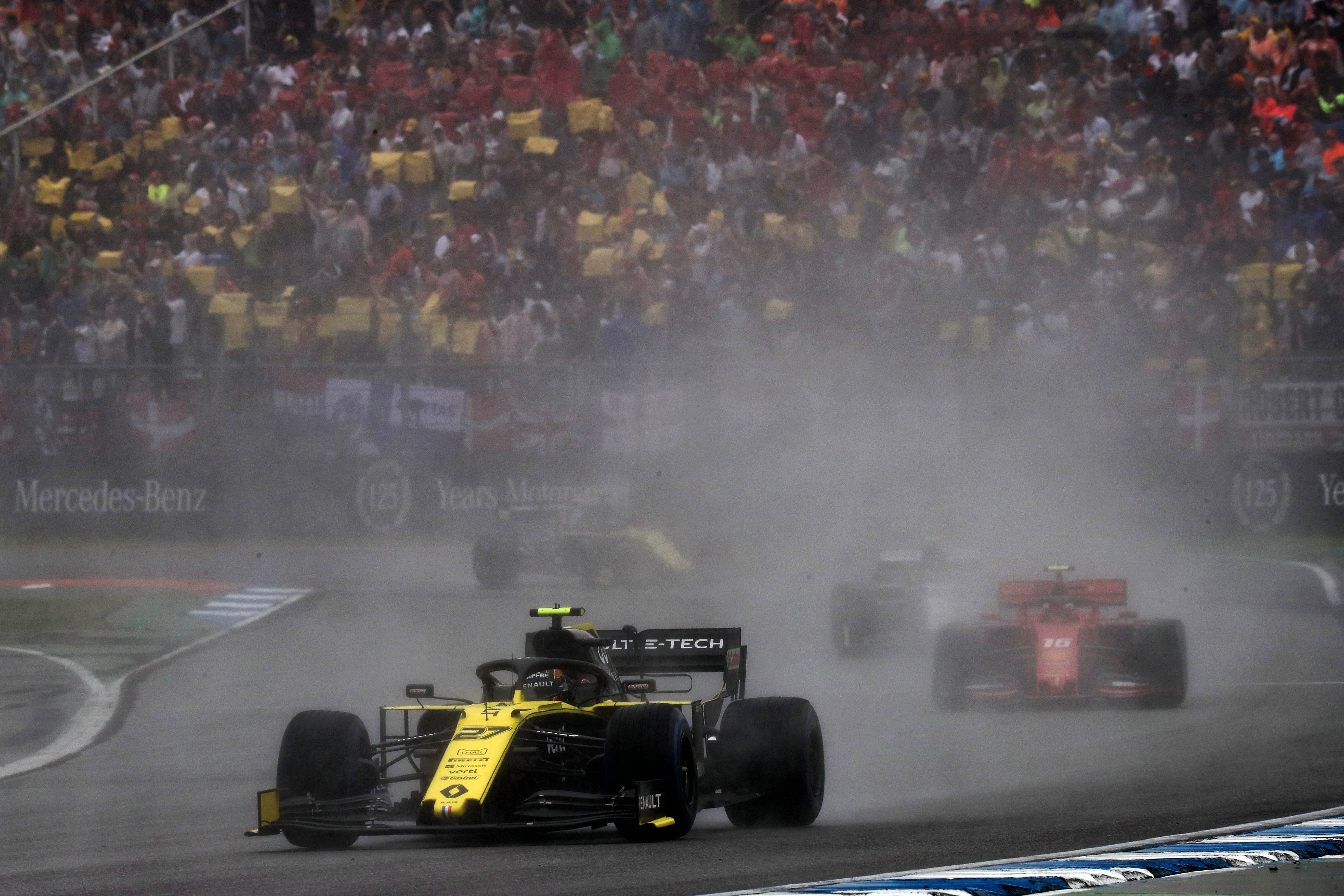 Germany was key to Hulkenberg losing his Renault seat
We all know Renault decided to replace Nico Hulkenberg with Esteban Ocon at the end of the 2019 season. But the eighth episode, which focuses on Renault, reveals how critical the German Grand Prix weekend was to the switch.
Hulkenberg crashed while running fourth, and on course for a likely breakthrough podium finish after a great drive in the wet. That was a huge blow, the consequence of an ultra-slick surface in the runoff for the penultimate corner that also serves as the start for the Hockenheim drag strip. But interviews with team principal Cyril Abiteboul and Hulkenberg himself suggest some kind of mechanism in the contract that would have kept him at the team had he nailed that podium finish.
"Nico, this year, is the last year of the initial term of our agreement," says Abiteboul. "But there is also an option in place so that we can continue our journey together and that's why I know that in everything happening on track and off track he's got that in the back of his mind."
This is juxtaposed with Hulkenberg's comment that, "if I can get onto the podium, there's options to continue with Renault".
And as Hulkenberg says, when he crashed "it was very detrimental". Abitboul suggests "maybe there is a curse, or something between him and that top-three finish".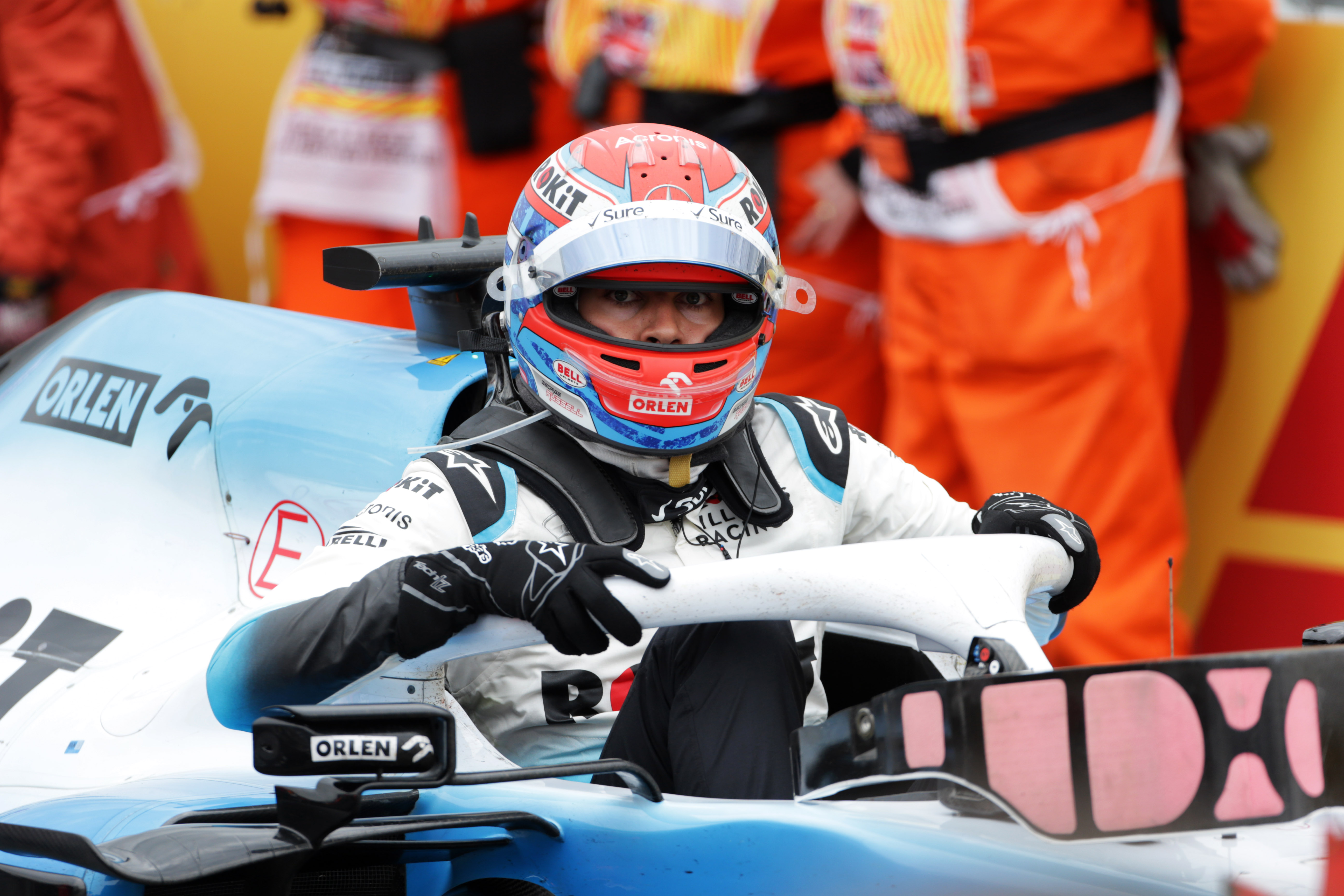 Russell felt like "an idiot"
George Russell portrayed a very polished, determined public image during his impressive rookie season in 2019. But the episode focusing on the trials and tribulations of the Williams team reveals just how difficult it was at times.
During the British Grand Prix weekend, there's a scene from a debrief the reveals how difficult Russell found it driving a car that was not only slow, but difficult to drive and erratic.
"This is just getting [to be] a joke at the moment," says Russell. "I've never been so inconsistent in my life. You look at the lap charts and you think I'm a bloody rookie or whatever. I felt like I was driving very similar lap after lap and it was like a yo-yo. I felt like an idiot."
After a long season with a best finish of just 11th, no wonder Russell can't wait to get started this year in a car that, while he expects still to be slowest, appears capable at least of fighting in the midfield.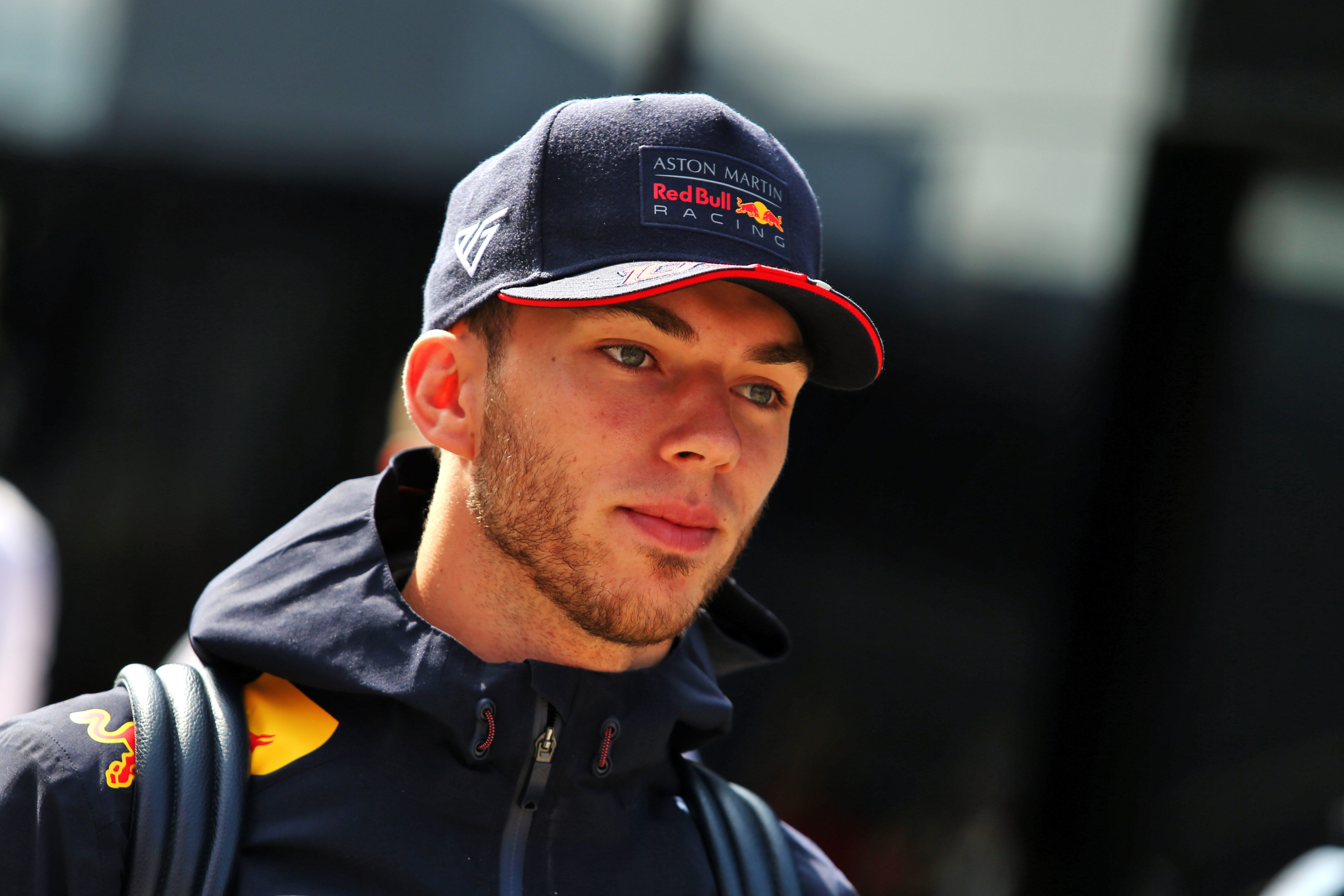 The extent of Gasly's struggle
The true value of a fly-on-the-wall documentary can be measured by how the serious, gritty parts cut through the PR waffle that tends to cloud other moments.
If those 'real' moments are powerful, the trade-off with the noisier parts is worth it.
Pierre Gasly will probably not consider it much consolation that his challenging 2019 season made for some of the most striking moments of Drive To Survive. But it is true.
Covering Gasly's struggles at Red Bull and the immediate aftermath of his demotion to Toro Rosso last year meant we had a first-hand experience of what Gasly was dealing with. In that sense, the emotional turmoil was nothing new.
But the revelation early in episode five, Great Expectations, that Gasly caused almost €2m of damage with his pre-season testing crashes – with the second heavily compromising Verstappen's final day of running – sets the tone.
We get into the extent of Gasly's confusion and frustration as he fails to get on top of his car or get close to Max Verstappen, and the obvious irritation within Red Bull – which the team had done well to conceal in public.
Gasly's toils in Monaco, Canada and Austria are highlighted and offer a stark reminder of just how much he struggled when Verstappen was hitting his stride.
"We could do that," says Horner as Gasly gives away a chunk of time in two corners in Montreal.
"I screwed it up again," is Gasly's pained verdict in Austria as he struggles to a lapped seventh while Verstappen claims a famous first win for Red Bull with Honda, at the team's home race. "I'm fucking fast, but at the moment I'm fucking slow," he adds later.
And when he clashes with Albon in the German GP, the panic in Gasly's voice over the radio is clear.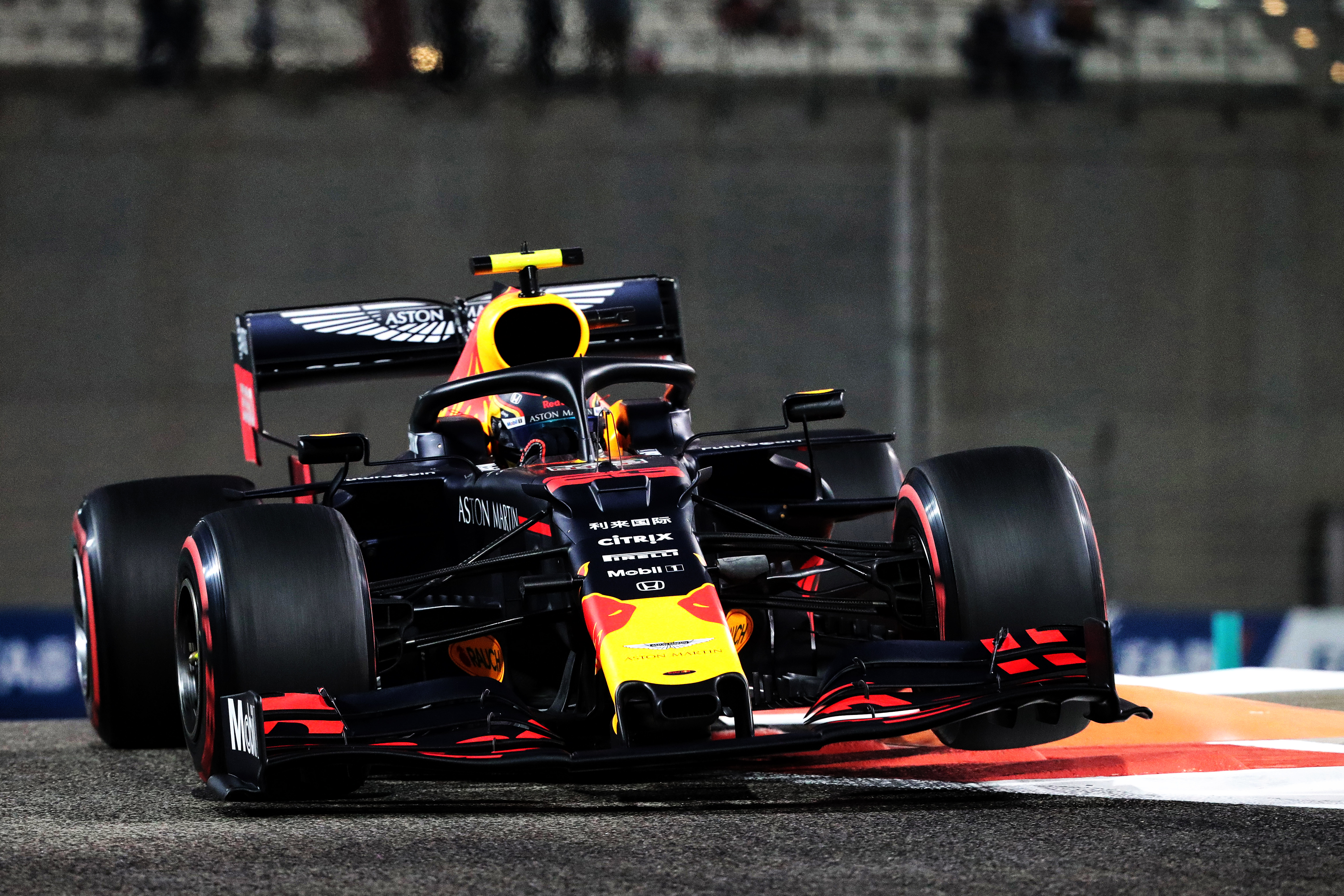 Albon's fighting spirit won over Red Bull
The two mid-season episodes focusing on Pierre Gasly's struggles at Red Bull and then Alex Albon's performances as his replacement are arguably the most engaging of the whole series.
While Gasly becomes downbeat, Albon puts in a strong performance on his Red Bull debut at Spa to charge from the back of the grid to sixth. The episode rightly reflects the fact that he had a difficult first stint, but made rapid progress in the second half of the race.
"When things turn bad, you have to focus your mind and get this really gritty attitude towards driving," says Albon in an interview overlayed with this race. "You've just got to ride the rollercoaster and enjoy it."
The reaction of the team when they realised Albon could do what Gasly didn't and force the issue in races, making bold passes, said it all.
"He's just stepped it up and the relationship could not have got off to a better start," says team principal Christian Horner at the end of the episode. "He just injected a whole bunch of motivation into Red Bull Racing."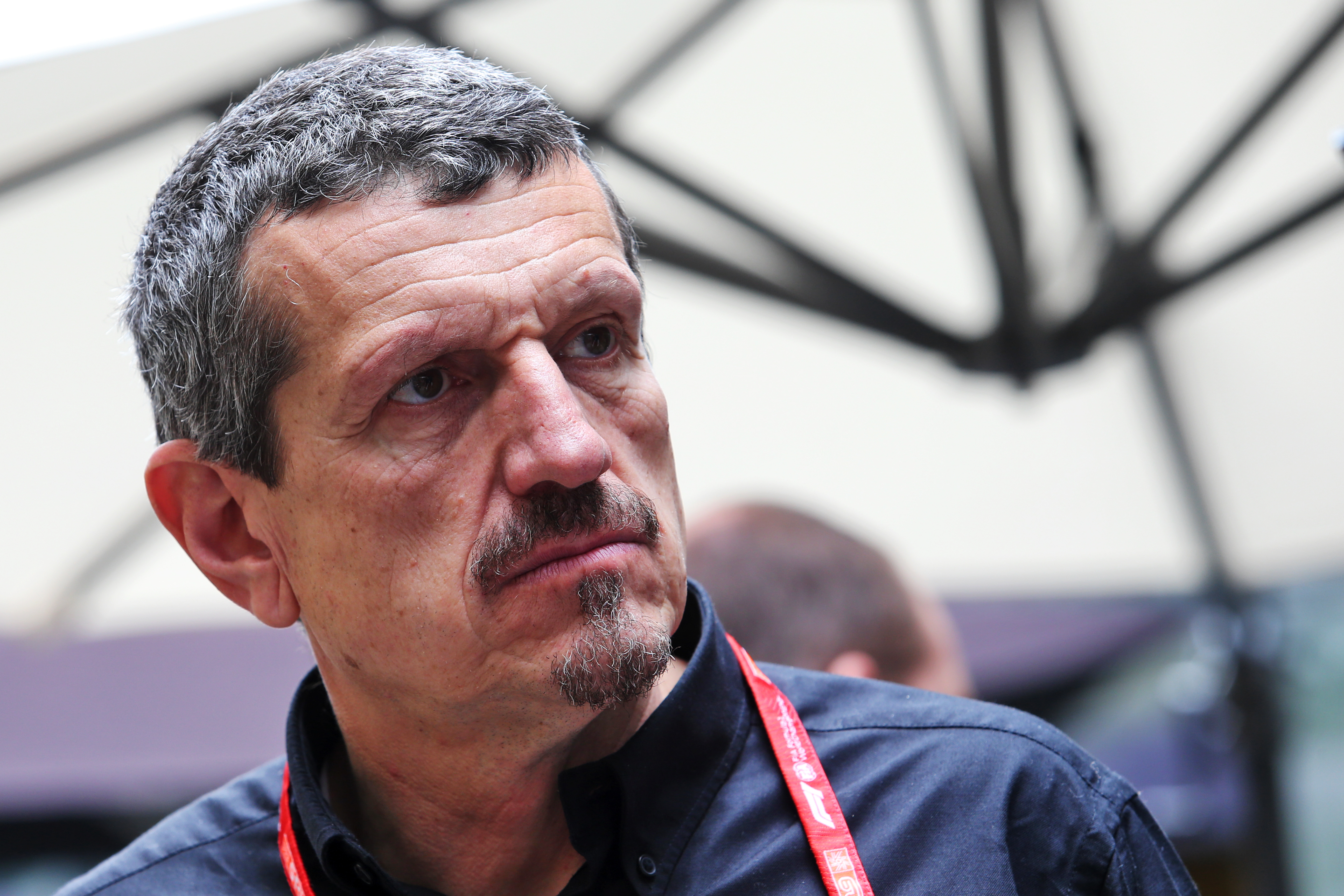 How hopeless and angry Haas really got
Haas team boss Gunther Steiner doesn't mince his words. And while the full, impressive range of his fury is on display in the second episode – Boiling Point – he is not afraid to let rip in public too.
After Romain Grosjean and Kevin Magnussen collided in successive races – disastrously at Silverstone, not so dramatically at Hockenheim – Steiner told the media in Hungary that something had to be done but getting rid of either driver would be a "desperate move".
However, in Haas's episode, we see just how riled up Steiner had got after the British GP.
After weeks and weeks of frustration, setbacks and confusion, the team had finally committed to switching Grosjean back to an older-spec car. Then the drivers collide on lap one and both retire.
Steiner scolds both drivers together, unseen but with the mic still on, and his anger only increases.
"We have got two fucking idiots driving for us," Steiner rages after Magnussen damages his door in the motorhome on his way, and heads into the paddock after him.
"This is not acceptable and we will make changes. If it would be my decision now I would sack them both."