Silverstone boss Stuart Pringle has "high hopes" the UK government will give the green light for the circuit to run two Formula 1 races this summer behind closed doors as planned.
A deal has been agreed between F1 and Silverstone for the British Grand Prix and a second unnamed race to take place at the track, subject to the government's approval, to help F1 kickstart its 2020 season amid the COVID-19 crisis.
Government rules will soon require people travelling into the UK to serve a 14-day quarantine period, as the country eases lockdown restrictions but attempts to control the impact of the coronavirus pandemic.
However, there are discussions over making exemptions for sport, with further information expected this week.
F1's plan is understood to be to start the season with two races in Austria on July 5 and July 12, then have a weekend off before races at Silverstone on July 26 and August 2.
Pringle said that the caveat of government approval is "very important" but acknowledged there is an "aspiration" for sport to be allowed behind closed doors.
"We're still getting our head around it, there is work taking place, and will do our right up until the delivery," said Pringle, in an interview with Sky Sports F1.
"If the situation evolves in line with the roadmap that the government unveiled then it looks like it should be possible and we are working with them and with all the relevant authorities to make sure that we can comply.
"Formula 1 are looking to introduce a very rigorous and extensive testing regime to enable them, take their championship around the world.
"We have had to do quite a lot of planning on the hoof to see whether this is possible."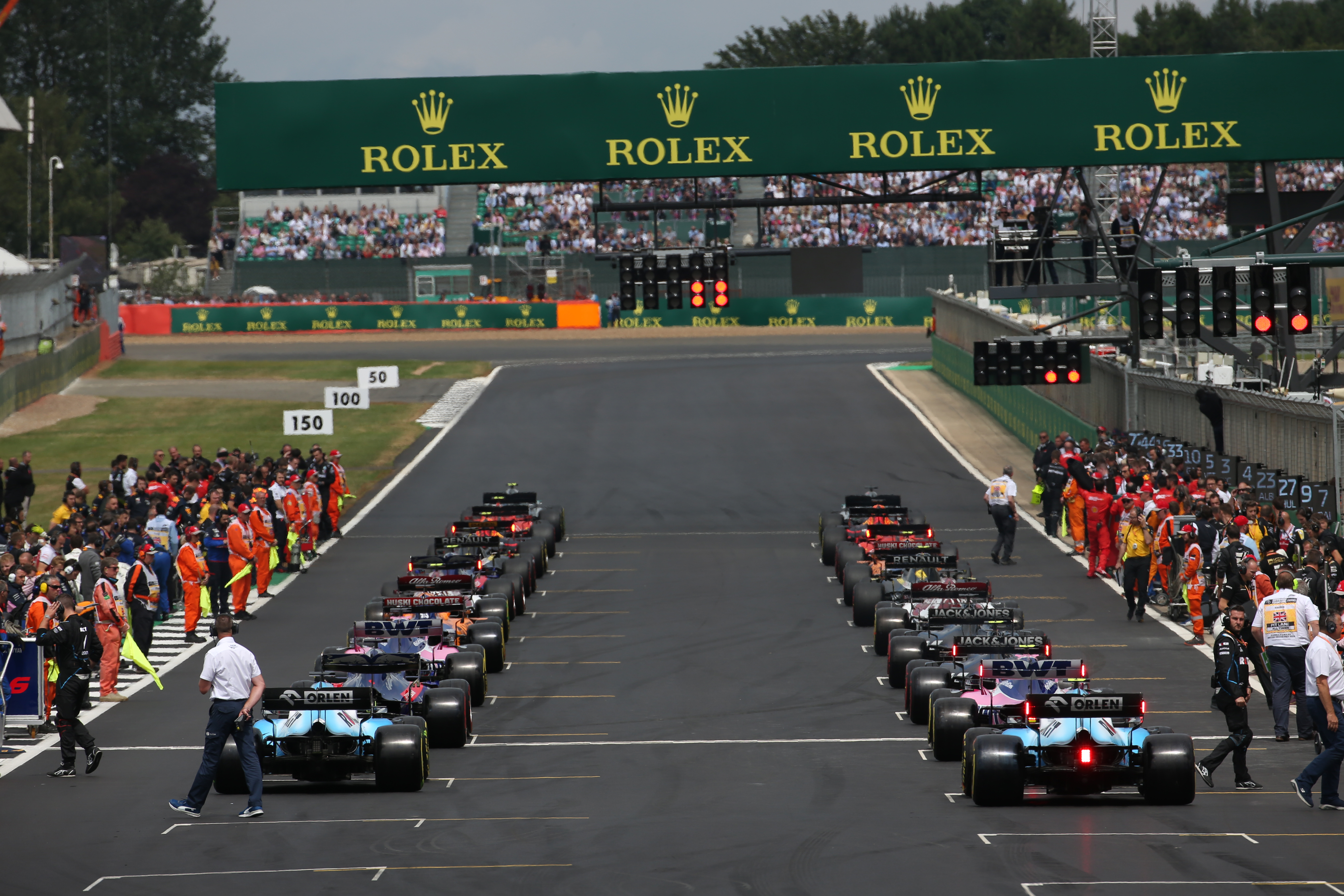 Seven of the 10 F1 teams are based in the UK, but Ferrari and AlphaTauri are in Italy and Alfa Romeo is in Switzerland.
Tyre supplier Pirelli is based in Italy with manufacturing facilities in Turkey and Romania.
Pringle said working out how to ensure all teams are able to travel are "precisely the sort of questions" being worked through between F1, the government and motorsport's governing body Motorsport UK.
"It is about overseas teams coming to the UK, but it's also about the UK teams going back and forth from their home bases," said Pringle.
"Yes, it's going to be considerably easier for 70% of the teams to get to this race over other races, but there are still 30% that are not based here in Northamptonshire.
"And so there do need to be robust solutions and solutions that meet not just the requirements of this country, but also other countries of the championship because there won't be a championship if the only place that they can run is Great Britain.
"So there needs to be a holistic solution that works for the whole.
"I know there's a huge amount of work going into that, I know there's a lot of desire on everybody's part to find a workable solution and there's a little bit of time still.
"So I have high hopes that those solutions will be found."
Should Silverstone be unable to host any races, Germany's Hockenheim circuit is understood to be the favourite to step in.
But if the races go ahead there will be a need to identify the second event independently to the British GP.
"It will look very different to how we normally run a Formula 1 event and I'm desperately sorry to our fans, that they can't be present," said Pringle.
"And I hope that they will take some comfort from there being the British Grand Prix and another one that as yet does not have a name.
"So that's another piece of work we've got to do, to name the second race, but we'll be working on those plans right up until the delivery."