Daniel Ricciardo still believes his sixth place on the grid for the 2012 Bahrain Grand Prix stands as the best qualifying performance of his Formula 1 career, as he prepares for his 200th start this weekend.
Ricciardo made his F1 debut with HRT halfway through the 2011 season at Silverstone, before switching to Toro Rosso to race full-time in 2012.
In only the fourth race weekend of that season, Ricciardo went over a second quicker than his team-mate Jean-Eric Vergne in Q1 – where Vergne was eliminated while Ricciardo made it all of the way to the top 10 shootout.
In Q3, Ricciardo set the sixth fastest time, just half a second behind pole position man and his future Red Bull team-mate Sebastian Vettel.
Unlike the regular Q3 contending 2021 AlphaTauri, the 2012 Toro Rosso only made it into Q3 on two occasions that year – both with Ricciardo at the wheel.
Despite later achieving three pole positions and numerous front row starts when he earned promotion to Red Bull's senior team in 2014, Ricciardo still rates that sixth place in Bahrain as his best Saturday effort.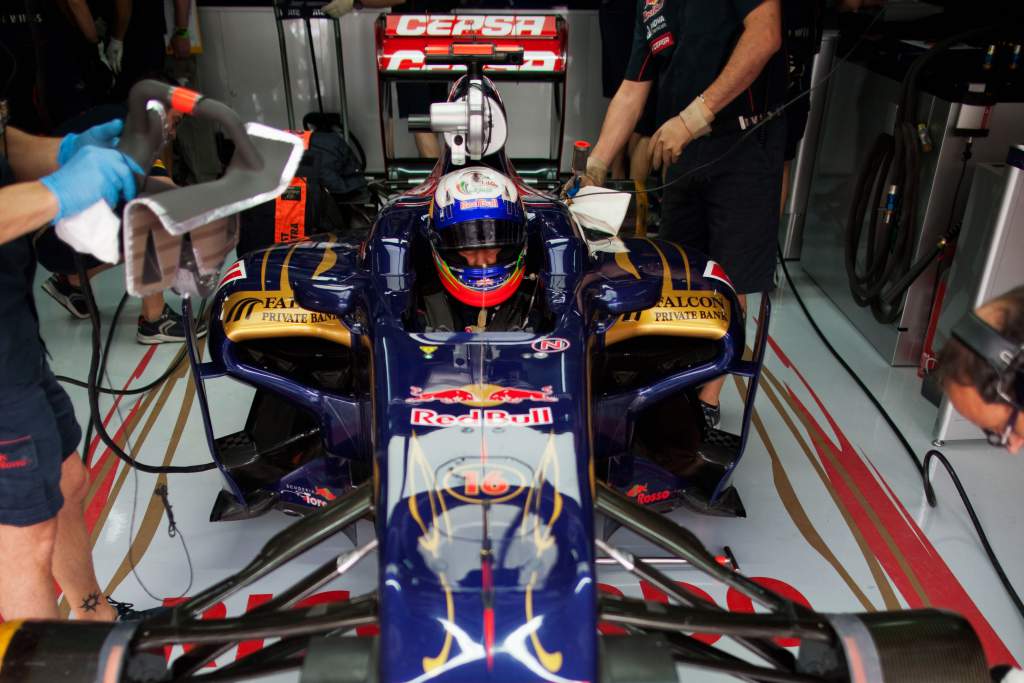 "I still think looking back on it, especially for my level of experience at the time, that was still the best Saturday probably of my career," Ricciardo told the Australian GP podcast.
"Q1 was good, and then in Q2, I made another step. Then I got into Q3 and made another step. I kind of kept pulling a rabbit of a hat when the team was like 'OK he's hit the roof' here, and then I'd do another one.
"It kind of came fairly effortlessly. I wasn't overthinking, overdriving, it was very natural.
"The Toro Rosso back then in 2012 was not the AlphaTauri of today. Q3 was pretty non-existent. It was the realisation that I do have this. That realisation was a little bit scary. 'Alright this is it now, you've got it, so make the most of it'."
The race didn't go so well for Ricciardo who suffered a bruising first lap on which he dropped 11 places, even behind Vergne who started from 17th place on the grid. He finished a lap down, in 15th place.
"It's funny because the team knew I was quite green and was nice. I hadn't really shown much tenacity or aggression yet," Ricciardo added.
"I remember one specific member in the team on Sunday after our pre-race strategy meeting, he basically said 'don't worry if you crash, today is your day to make a statement'.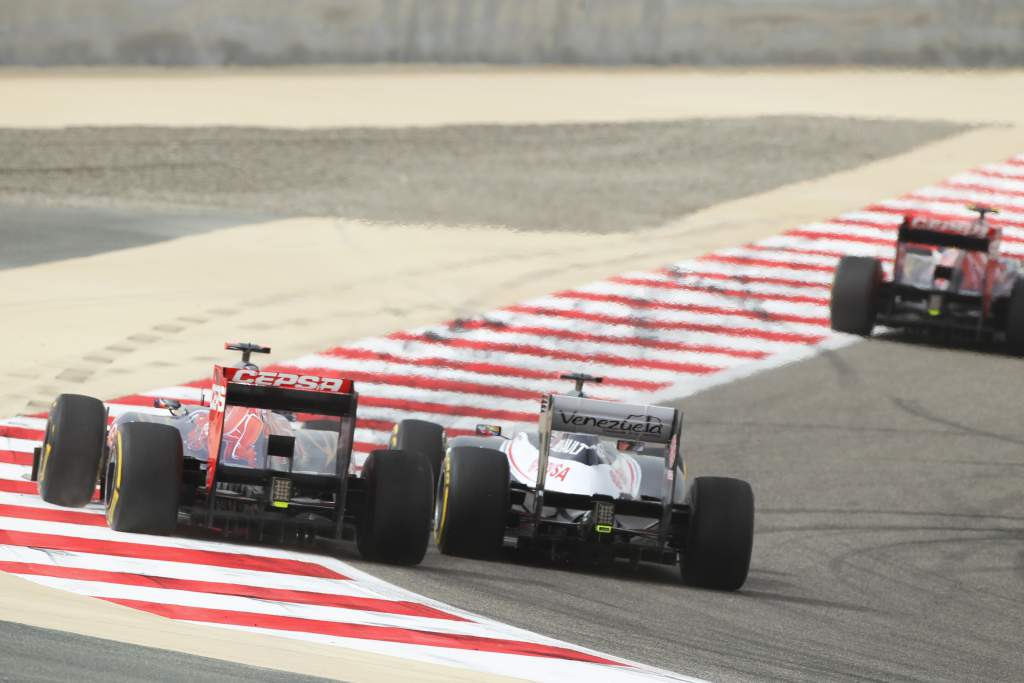 "He foresaw that I might get intimidated by it, overwhelmed and fall back. As I ended up doing, but he tried to prepare me for it, and he tried to give me comfort that if you crash in Turn 1 by going for it or holding your ground, who cares? That will be better than getting eaten up.
"But of course, I got eaten up. It spiralled quickly. I had a bad start, already lost two positions off the couple of hundred metres, so I'm already kicking myself, then I was too busy thinking about the bad start, came to Turn 1, braked too early on the inside, everyone went on the outside.
"So, then I lose another handful of positions. I'm kicking myself for Turn 1, lose more and I just couldn't get ahead. A negative mindset which was a harsh lesson, but a lesson learned nonetheless."
---
The Race says…
Edd Straw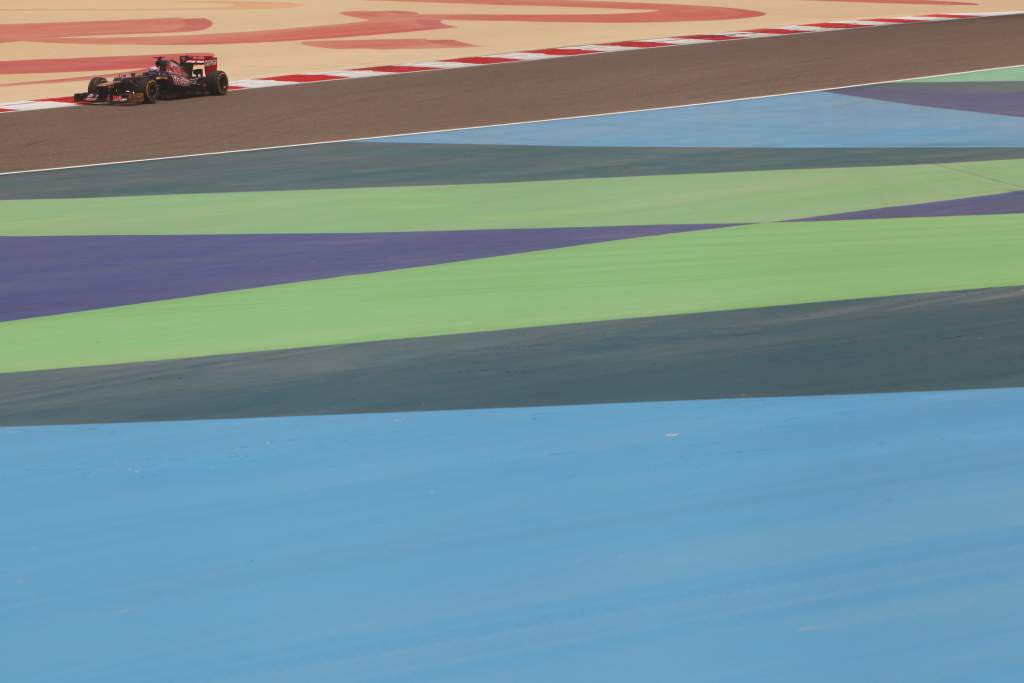 Ricciardo's qualifying performance in Bahrain 2012 stands out in my memory for two reasons.
Firstly, the performance was quite brilliant – faster than he and the team reckoned was possible and even startling the Red Bull senior team, which took pole position with Vettel. Arguably, it was the qualifying lap of the year.
But the second reason is more significant. After the race, Ricciardo wasn't in enormous demand following his TV interviews, so it was easy enough to grab him to talk to. What really struck me wasn't how disappointed Ricciardo was, obvious as that was, but his clarity.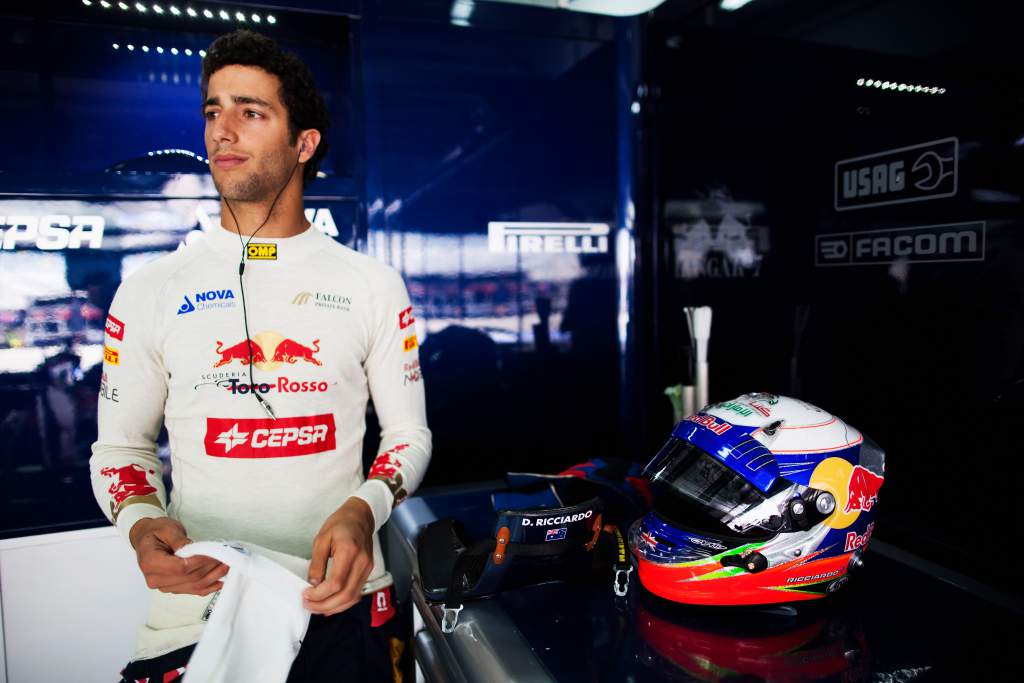 Immediately after races have gone badly, often drivers have every excuse in the book, particularly the less experienced ones. That's understandable as they haven't had time to process and reflect on their contribution to things unravelling and are still dealing with the frustration of squandering a great opportunity.
But Ricciardo was able to talk through the first lap, the mistakes he made and what he'd do better next time.
In fact, the words you've just read from him about that opening lap closely match what he told me that day.
Often, drivers achieve that understanding of what they did wrong with the passing of time, but immediately after the race – and without having time to watch the replays of his mistakes – he was able to talk through it accurately and honestly. That revealed something impressive about his mental capabilities.
Ricciardo vowed to do better next time he was in such a good grid position and had to wait one year for the opportunity.
After qualifying seventh for the 2013 Chinese Grand Prix, he said of the memory of Bahrain that "it's something I have in the back of my mind. I've been hanging out to get another Q3, another chance to fix everything I didn't do that day".
He did exactly that, holding seventh on the first lap and still being there at the finish.
---
The rest of Ricciardo's F1 top five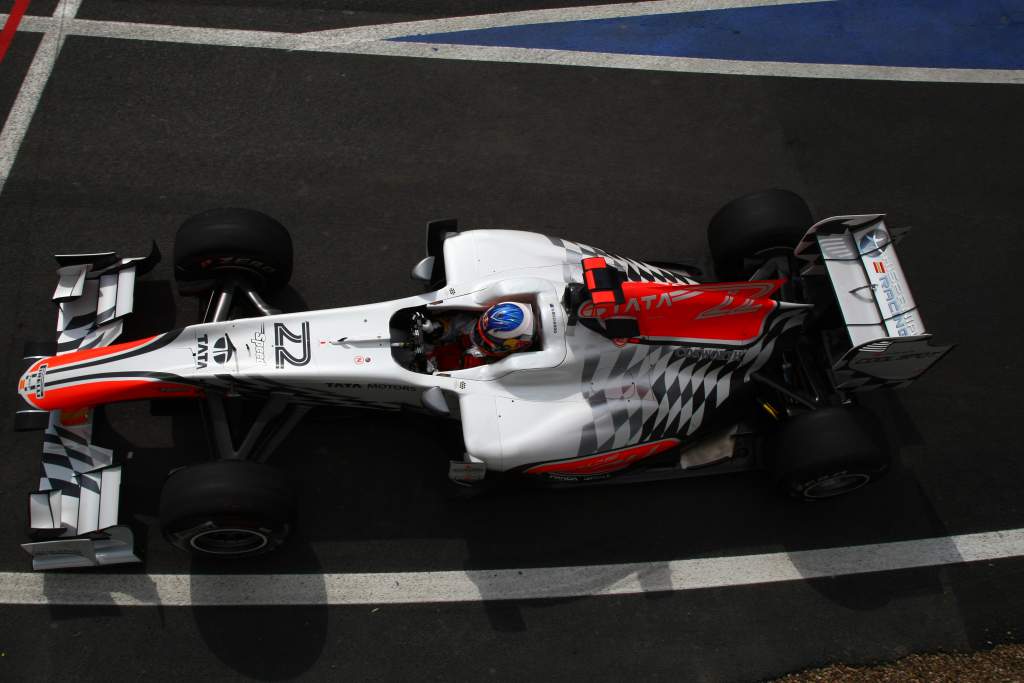 Ricciardo was asked on the podcast to pick out five particularly personal significant races to discuss, and among the others was his F1 debut at Silverstone in 2011 with HRT – a team he admitted that he knew nothing about before receiving the call up from Helmut Marko just one week before the race.
His first win in Canada in 2014, the podium that he was stripped of after his first race for Red Bull at the Australian GP earlier in the year and his first podium for Renault at the Nurburgring last year were his other picks.