Daniel Ricciardo likens decisions made about which team to drive for in Formula 1 to chess. But in all games of strategy, there is scope for the unexpected to disrupt the best-laid plans and that's exactly what has happened to the Australian.
Three months ago, he was in an enviable position as a free agent for next year eyeing up potential vacancies at Mercedes and Ferrari while already being in a manufacturer team that could be on an upward trajectory despite last year's problems.
But in a world transformed, his position looks shakier. He's certainly not going to have his pick of the seats.
Ricciardo's cheerfully phlegmatic, happy-go-lucky, jokey demeanour belies his ferocious determination. He knows how good he is, he knows what he's worth
This puts Ricciardo in a difficult situation. He turns 31 in just under two months and there's plenty of fuel left in the tank, but he is in what should be his peak and will have counted on 2021 being a year when he got into a car that could give him a world championship shot.
It's not completely impossible that will happen, but it's now extremely unlikely and depends on Sebastian Vettel and Ferrari not coming to an agreement for next year.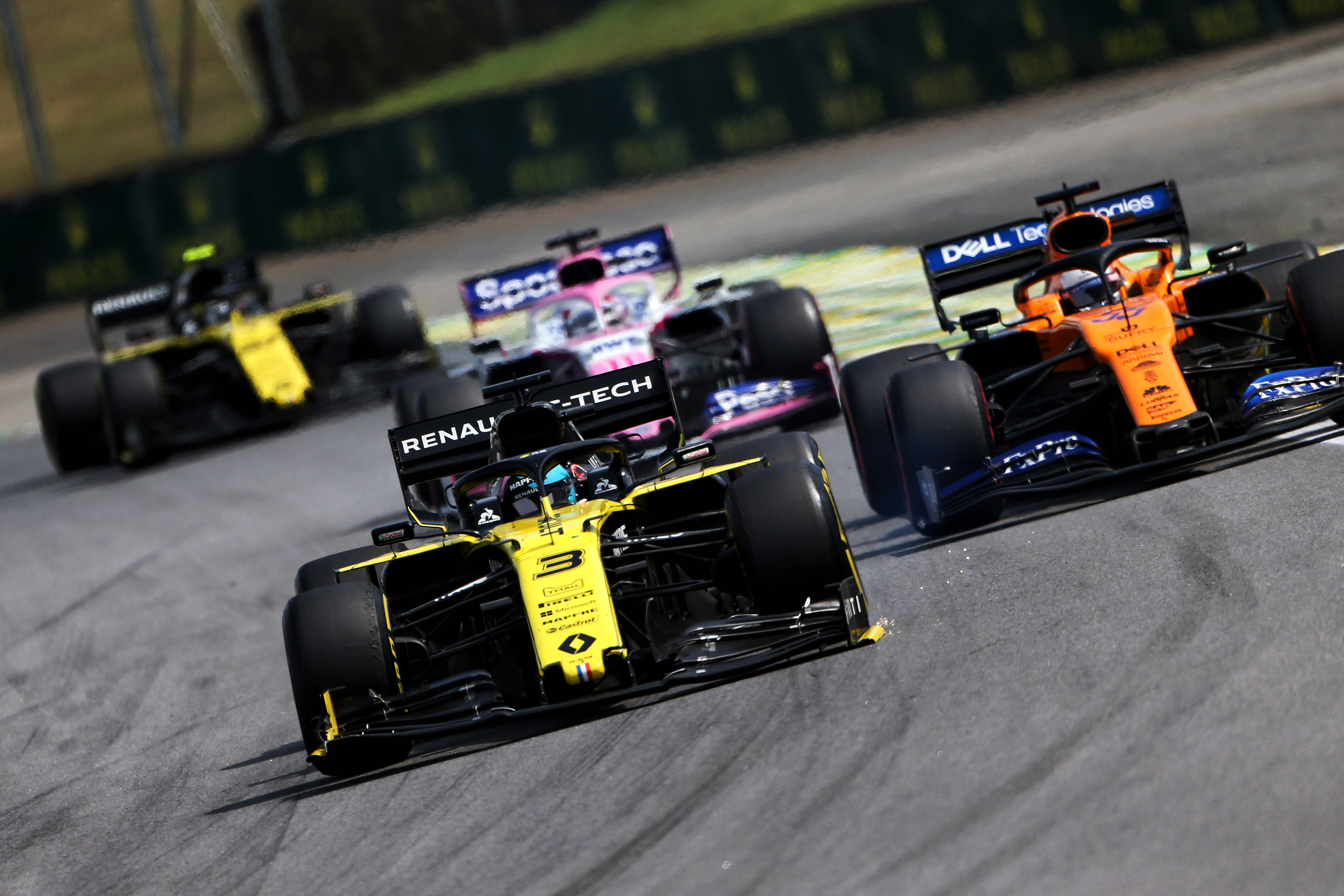 There's no doubt Ricciardo's a driver capable of challenging for the world championship. After all, he is a proven seven-times race winner, fast in qualifying, brilliant in wheel-to-wheel combat and, as the second half of last year showed, able to execute races masterfully from the cockpit. But will he ever be in the right team at the right time?
"It's frustrating that the sport is driven a lot by being in the right equipment in the right season, but it's what I signed up for," Ricciardo told BBC 5 Live's 'Guest List' sports programme when asked about his objectives.
"And in itself that is an exciting part of the sport, to position yourself with the best team at that moment and when rule changes come in.
"Is that still the right team to be with, or are we missing something? Do we need to try to build on what we've got here?
"It's kind of like chess a lot of the time. Don't get me wrong, I wish it was black and white and everyone had the same and we could go and see who was the best, but that is not how it works.
"But I do feel like the best will always find a way to make it and rise to the top."
Ricciardo's cheerfully phlegmatic, happy-go-lucky, jokey demeanour belies his ferocious determination.
He knows how good he is, he knows what he's worth, he knows what he deserves and is willing to drive himself and those around him hard to get it. Those qualities played a part in him rolling the dice by signing for Renault in the first place.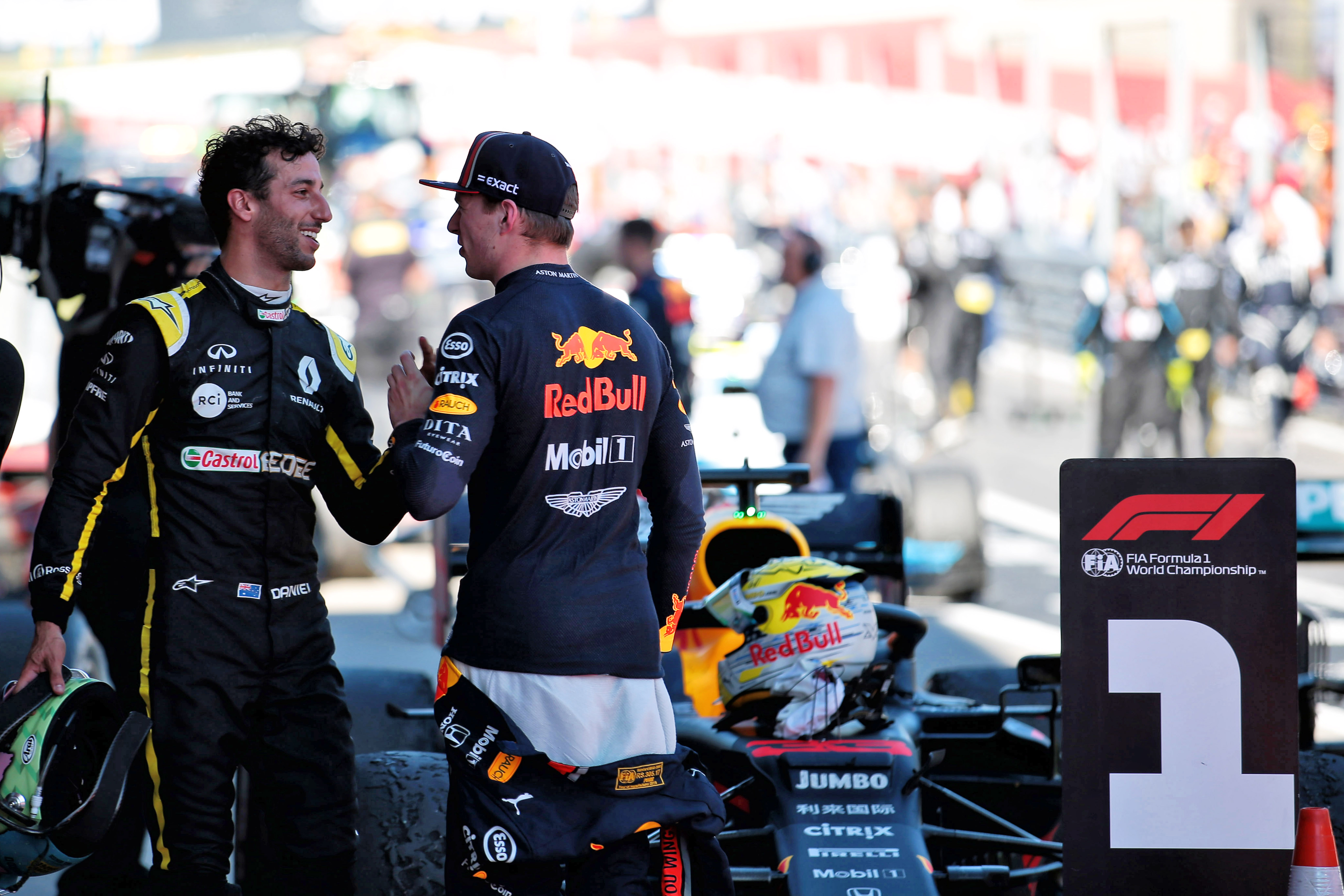 The decision to shun the lucrative one-year deal Red Bull offered him for 2019 (the length was his request, for the team had wanted a longer contract) proves that. As he once famously said, 'sometimes you've got to lick the stamp and send it' and that's exactly what he did with the move to Renault – in the process escaping a Red Bull team in which Max Verstappen was established as king. While there were also doubts about the Honda engine and numerous other factors, it's difficult to avoid the conclusion that Verstappen's presence was the most significant factor.
Ricciardo's move was aggressive, but not without logic. By signing a two-year, megabucks deal he not only placed himself with the team that, at that moment, seemed best-equipped to break the top three hegemony but also ensured he pulled in $25million a year. In doing so, he aligned himself with what might have been a major driver-market shake-up for 2021.
This gambit did not and could not have accounted for the world effectively being paused because of the COVID-19 pandemic. It has put his career on pause in the short-term, but if he never gets a shot in machinery capable of bidding for the title it might prove to have done far more long-term damage.
Ricciardo does not lack confidence and knows very well he can win a world championship. After all, he's done everything else in F1. Every driver wants a title, but Ricciardo let slip the mask after losing victory at Monaco in 2017 when he mentioned that the clock was ticking for him. Even then, he knew that his shot at the world title might be passing him by just as that certain victory had been denied him. There were echoes of this in his recent Radio 5 interview.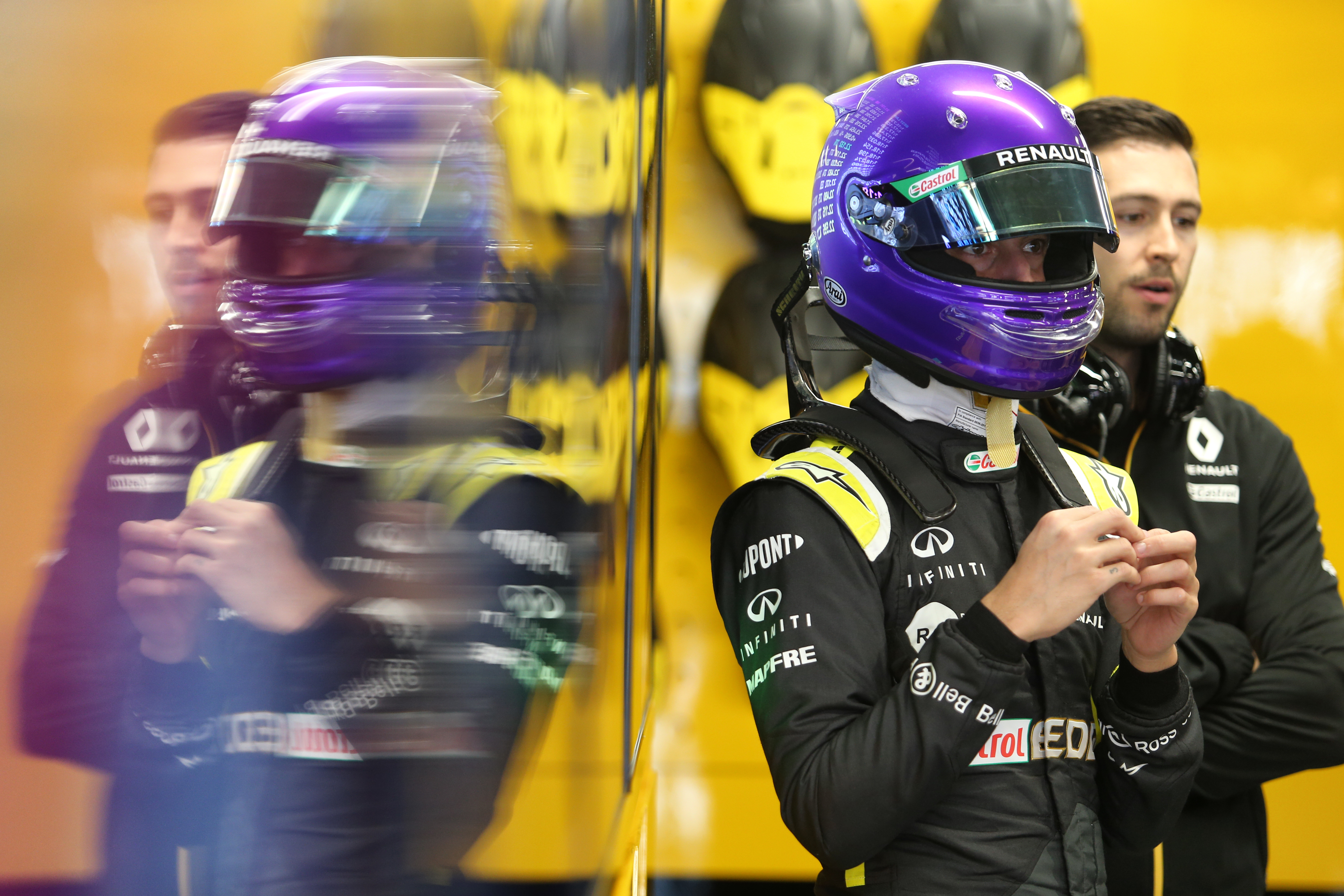 "I definitely set myself targets," said Ricciardo. "The target was not just to get into F1, it was to leave here a world champion.
"Was I excited to get to F1? Absolutely. Do I love it? Yes. I haven't got there [to a championship] yet. But am I still enjoying it? Absolutely.
"But if it ended today would I be disappointed? A big part of me would be because it's something I really believe I am good enough to achieve. So I would feel it has left something on the table."
But despite the likelihood that the top-team opportunities will be taken off the table if old team-mate Vettel doesn't open the door for him, Ricciardo still faces a tough decision. But in this game of chess, he might have to choose the least worst rather than the best.
"Daniel embarked into a project, that was very clear from day one, and that project is clearly incomplete" :: Cyril Abiteboul
Renault wants to keep him, but will it really be willing to continue to pay him so much given the economic situation and the fact he might not have any hefty offers from elsewhere?
And if he did stay, the team would be remiss not to try to tie him down for more than one season even though Ricciardo would surely prefer a one-year deal in the hope there's another big driver market reshuffle for the new rules in 2022.
As for team principal Cyril Abiteboul, he has already hinted that he'd like to see a limit on what drivers are paid so might drive a hard bargain. But there's little doubt Abiteboul will be very keen to keep Ricciardo.
He was a halo signing, proof of the ambition and trajectory of the Renault team, so to lose him – especially if it's to a fellow midfield team – would stand as a criticism of Enstone's potential.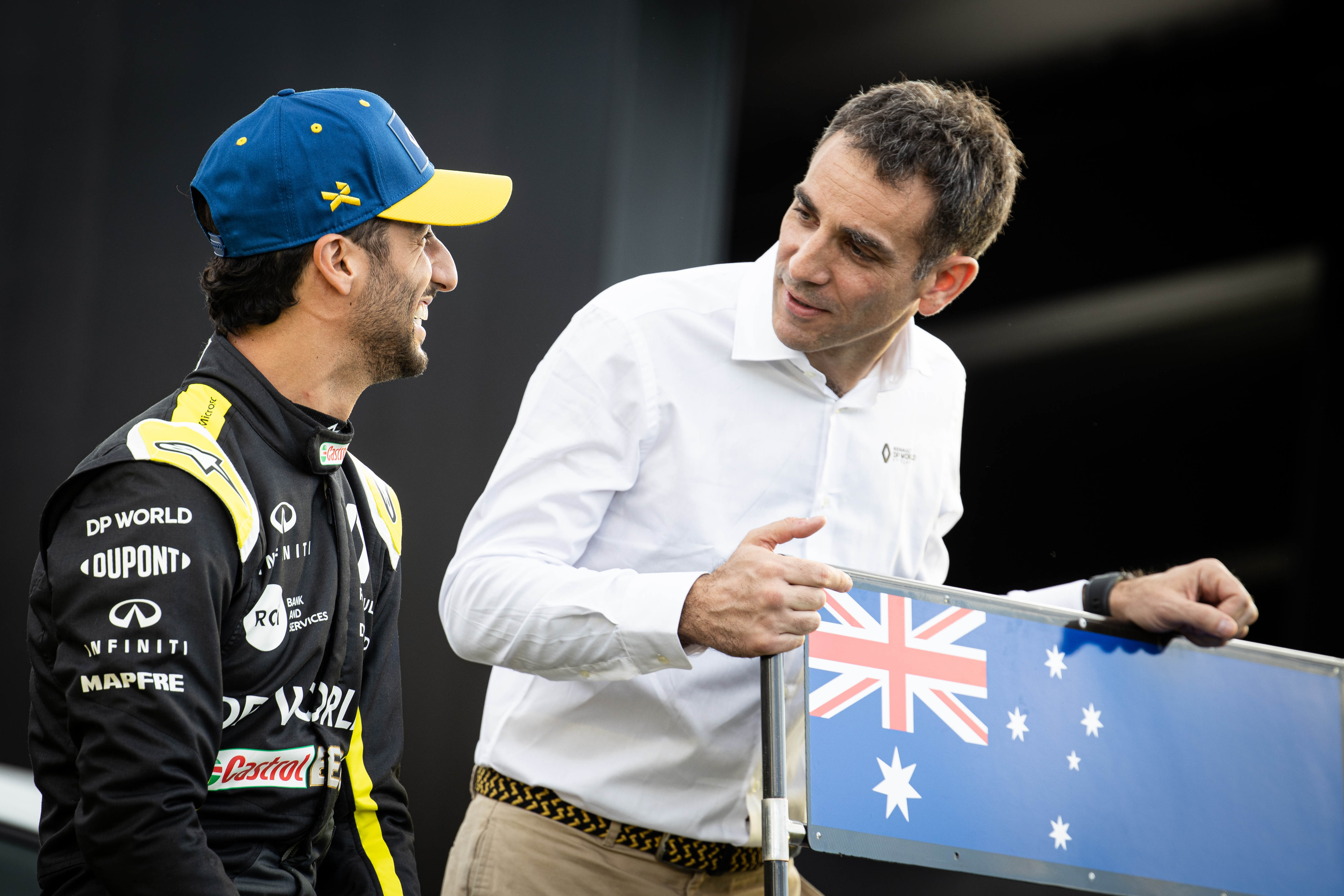 Abiteboul has consistently opted for a steady, realistic tone on Ricciardo. This suggests he's come to terms with the fact he risks losing him to a big team, but with the chances of that having reduced significantly in recent months he must feel a little more hopeful.
Even so, his public statements carefully avoid making Ricciardo the lynchpin of the team's ambitions so if the worst happens, the damage is limited.
But the messaging about 2022 now being the key year and the opportunity to take a big step forward is likely to be reflected in his sales pitch to Ricciardo.
"Daniel embarked into a project, that was very clear from day one, and that project is clearly incomplete both at the team level and also Daniel's level," said Abiteboul in the latest Sky Sports F1 Vodcast.
"The particular circumstances are very strange in the fact that the season has not even started, so we are just halfway into what we need to do together and already we need to think about the future and we're thinking collectively.
"I like to think that we can do more together, we can accomplish more together, get more results than what we've done so far, that's clearly the intention.
"But having said that, we have a strategic plan. That plan was around the substantial investment for the 2021 car, it happens that it's now 2022 because the rules are delayed by a year.
"It doesn't mean that we are dropping the ball on what we need to do this year and next year before 2022 because it's just iterative.
"We'd like Daniel to be part of that construction. But clearly, we know that we need to focus on what's been missing so far to the team and what's been missing is not the best of the drivers, clearly.
"So the focus in the next two seasons will have to be on the hardware to make sure that any drivers that we have in the future get the best that we can offer so that we can we can meet everybody's expectations."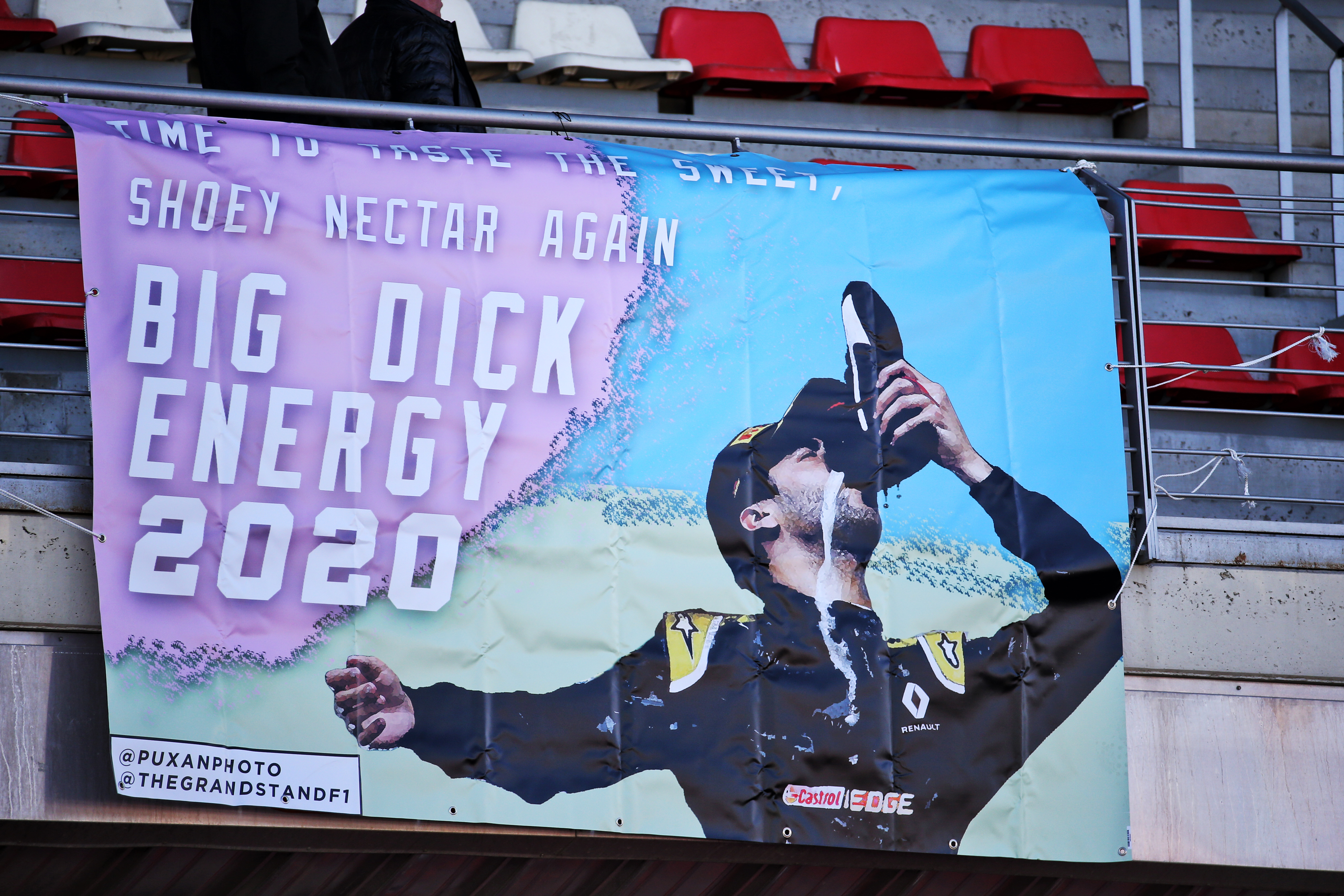 And if Ricciardo doesn't have a chance at a top team and doesn't have faith in the Renault project, what then?
McLaren courted him before and would do again were it to have a vacancy, but given the strength of its Carlos Sainz Jr/Lando Norris line-up that could be a dead end for Ricciardo.
Racing Point, which transforms into Aston Martin next year, could also be an option but it's going to be a long haul to the top for that team too.
The board is set and Ricciardo is in a difficult position. But before he makes his move, he must wait for others to make theirs'. By the time that happens, he risks finding himself boxed in. And the clock, as it does for all professional sportspeople, is ticking.