Former McLaren Racing chief operating officer Simon Roberts will join the Williams Formula 1 team as managing director F1 on June 1.
Roberts joined McLaren in 2003, initially as operations director and general manager and has worked for the team throughout his F1 career – save for his secondment to Force India as chief operating officer in 2009 as part of the technical partnership between the two outfits.
Williams has been evaluating ways to bolster its technical staff since the departure of Paddy Lowe as chief technical officer last year, creating this new role as part of that process.
A team statement said he will "strengthen the F1 leadership team and take overall responsibility for the design and development process, racing, factory operations and planning".
Roberts (pictured below left with McLaren colleague Andrea Stella in 2018) will work with the exist technical leadership – including design director Doug McKiernan and head of vehicle performance Dave Robson – as Williams bids to recover after its dismal 2019 season, and will report to CEO Mike O'Driscoll.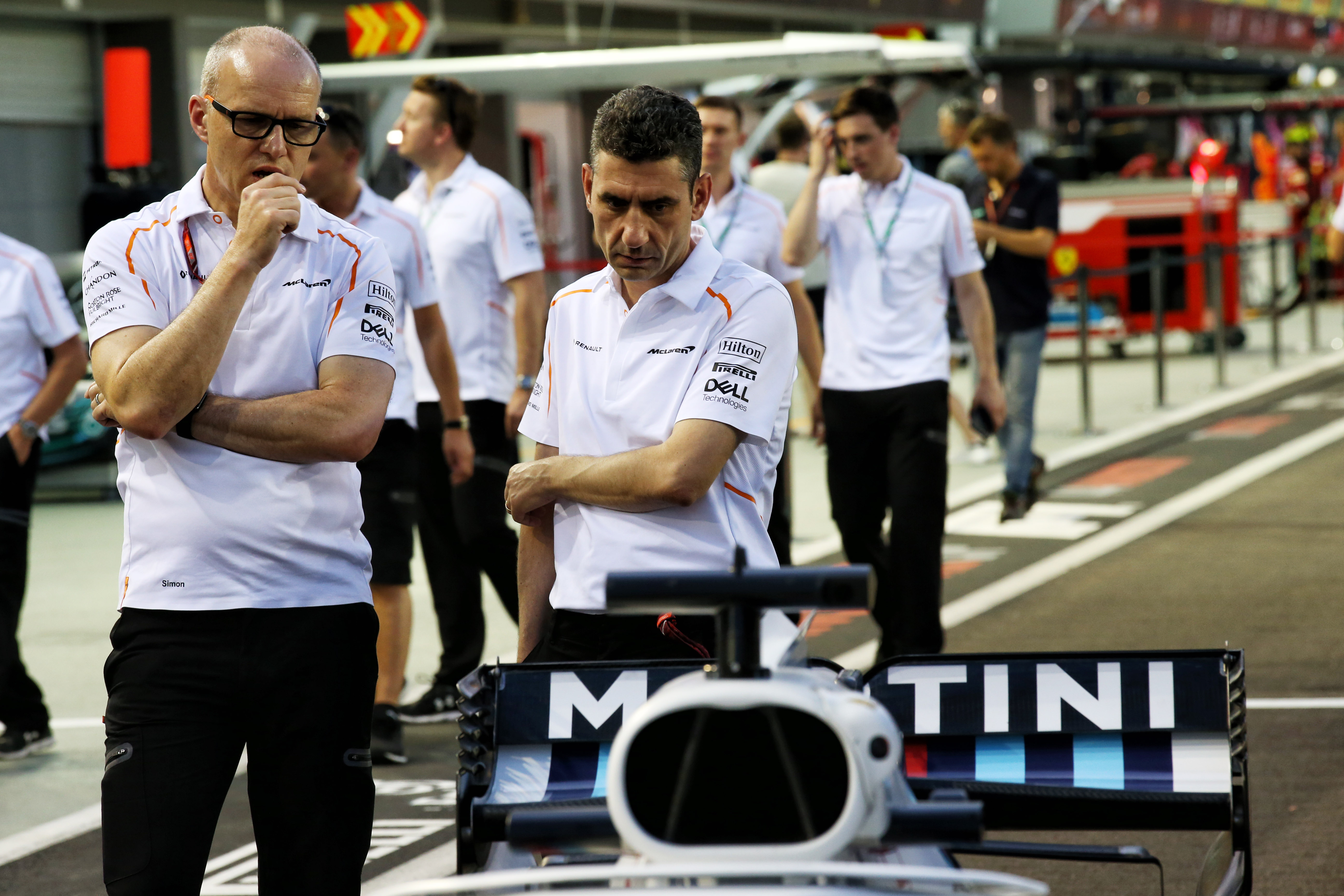 "Simon will bring enormous experience and knowledge to the Williams team, and we are delighted that he is joining us when we head back to work after this long enforced F1 shutdown," said deputy team principal Claire Williams.
"He will lead a highly talented team that's looking forward to designing and developing the next generation of Williams F1 cars."
Prior to working in F1 by joining McLaren, Roberts was operations director for the Alstrom Group – a transport equipment, systems and services company.
In his most recent role with McLaren, he had responsibility for engineering and factory operations.