Red Bull remains wary of committing to a Honda continuation project from 2022 until an early engine development freeze is guaranteed, despite a shift in rival support.
Though Red Bull is willing to negotiate taking over Honda's intellectual property and funding an engine maintenance programme with third party support, it claims developing the Honda power unit in 2022 is not within its capabilities.
It has demanded an engine development freeze is brought forward from 2023, but that was tipped to fail because Ferrari and Renault objected.
However, it's emerging that those rivals actually remain open to a compromise, subject to a switch to a new set of engine rules to 2025, rather than 2026, and various supporting terms.
But it is a complex argument that may require Red Bull to accept a potential performance limitation with its chosen post-2021 solution, and also rests on F1 making significant decisions around the freeze and its long-term engine future.
Red Bull team boss Christian Horner is adamant it is "totally impossible" for a Honda continuation project to happen without a freeze, insisting that while there would still be "other hurdles that would need to be got through, from a regulatory point of view without a freeze any potential deal with Honda would be unimaginable".
And he argues that the early freeze is to every manufacturer's benefit.
"We've lost one manufacturer, we don't want to lose any more. I think it's the relevant time to take action" :: Christian Horner
"As we approach in 2026, maybe even 25, a new engine for Formula 1, the level of investment that is required under these current engines is just so prohibitive," said Horner.
"And I think that for all the manufacturers, the responsible thing to do is to ensure that costs have gone under control before embarking on a new journey with the engine.
"Cost is very sensitive to everybody. We've lost one manufacturer, we don't want to lose any more.
"These engines have been around now for six seasons. I think it's the relevant time to take action."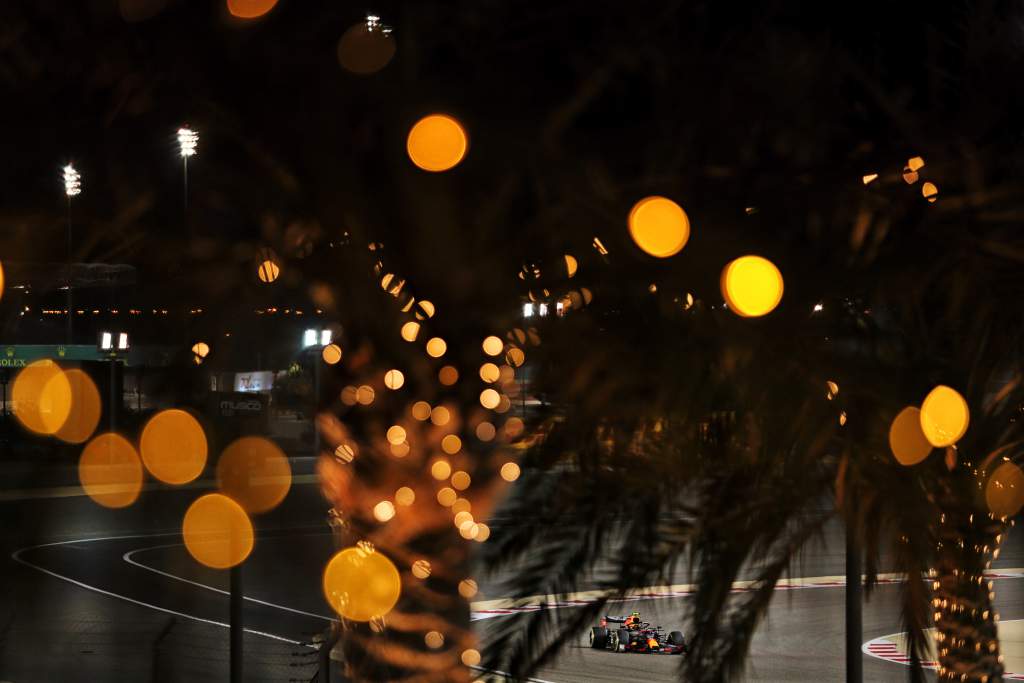 At least one other manufacturer finds that position amusing given widespread accounts that only a few months ago Honda was against an engine freeze and further reduction in test bench allowances, or else it may leave F1. Now it's leaving anyway.
Based on Red Bull-Honda blocking an initial push to make a development freeze happen before 2023, Renault says it formulated an engine development schedule that includes 2022.
It does not want to sacrifice that because Red Bull's position has changed. And others do not believe F1 should bend to Red Bull's will when F1's rules guarantee Red Bull a post-Honda engine supply, as Renault would be mandated to strike a deal with its old partner even though it is not keen on it.
But Renault still believes a three-year freeze is a good way to reduce costs and allow manufacturers to develop a new set of engine rules, so is open to discussing it further.
Renault executive director Marcin Budkowski says Renault is "not opposed to this as long as it's the right calendar", and hinted that it sides with Ferrari's demand that an early freeze is best married to an early introduction of the next-generation engine.
"It can make sense if we find the right set of regulations, potentially a better set of regulations than now," said Budkowski.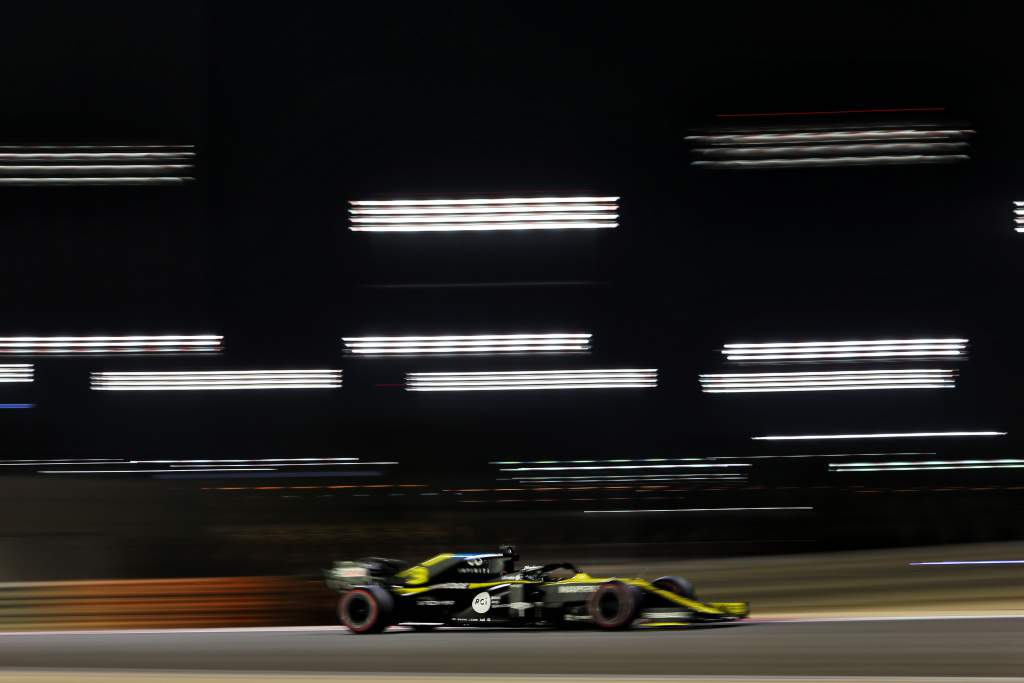 "And then I'd say you have to freeze at some point in '22. Whether it's the end of '22 or mid-22, it's all to be discussed.
"We're in line with this. It's a position we've always defended.
"However, we can't say now we're going to freeze from '21 for example. It's too late."
That suggests Red Bull may need to accept some engine development from its rivals, which may not be an issue if Honda is willing to commit resources towards upgrade work until its final farewell at the end of 2021.
It is already planning a new engine for next season but would theoretically be able to work on further developments in the background, which Red Bull could then implement in 2022, to avoid falling behind in the short interim between Honda's withdrawal and a freeze beginning.
Within this complicated argument is the prospect of manufacturers being locked into engine performance levels for three seasons. There have been discussions about how to avoid this resulting in a lengthy disadvantage for teams using an engine that has a major deficit.
Ferrari team boss Mattia Binotto says an emergency measure to ensure any manufacturer with a significant disadvantage can catch up is required.
Horner is also supportive of that, saying "if somebody has undershot there has to be the ability to correct at a certain juncture".
Binotto suggested allowing manufacturers with reduced power the opportunity to have increased fuel-flow rates to boost performance. However, Budkowski is wary, and appears to be more in favour of a solution that gives an ailing manufacturer a small development window.
"Whether there's a safety net mechanism to prevent someone for three years to be at a massive disadvantage, let's talk about it," he says.
"But I don't think it's a balance of performance, honestly.
"It's extremely reliant on the FIA being able to compare performances of power units. Even a power unit performance changes with time. The longer you run your power unit, you lose some performance.
"So when do you compensate? You can compensate every race, you could say every season.
"I think it's a tricky topic and it's not as simple as maybe it can sound at first."
At the same time, F1 needs to establish the route it takes for the next-generation engine. There does not appear to be clear agreement over what is the best option.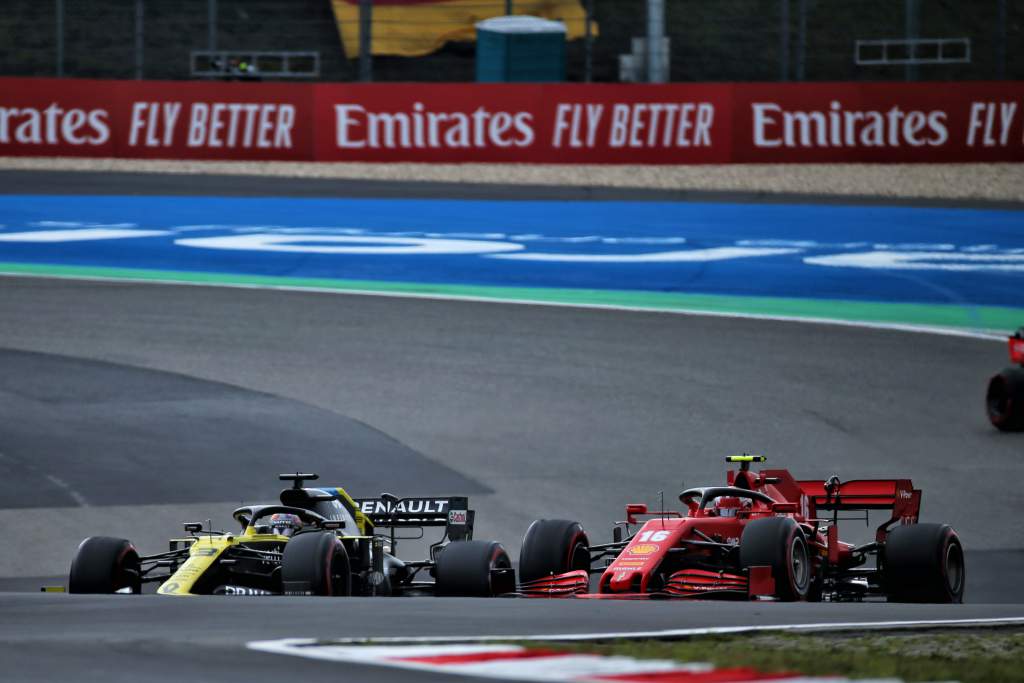 The manufacturers are unified in their desire to cut costs but how this is achieved while remaining relevant enough to satisfy corporate sustainability requirements and justify investment is difficult.
Options range from boosting the electrical output of the hybrid engines to putting the emphasis on more sustainable fuels.
"It is very clear that batteries are getting ever more efficient, and that energy reconversion is happening," says Mercedes boss Toto Wolff, who has long held a public position supporting an engine development freeze.
"I think more sustainable fuels, whether it is synthetic fuels or something else, can be very interesting, but need to be looked at with our fuel and oil partners, of course.
"Because we don't want to have an escalating fuel and oil war, as interesting as it would be for us to push boundaries.
"So it's about the right compromise."
Red Bull's hurdles do not end with its rivals, F1 and the governing body all finally aligning on an agreeable engine path.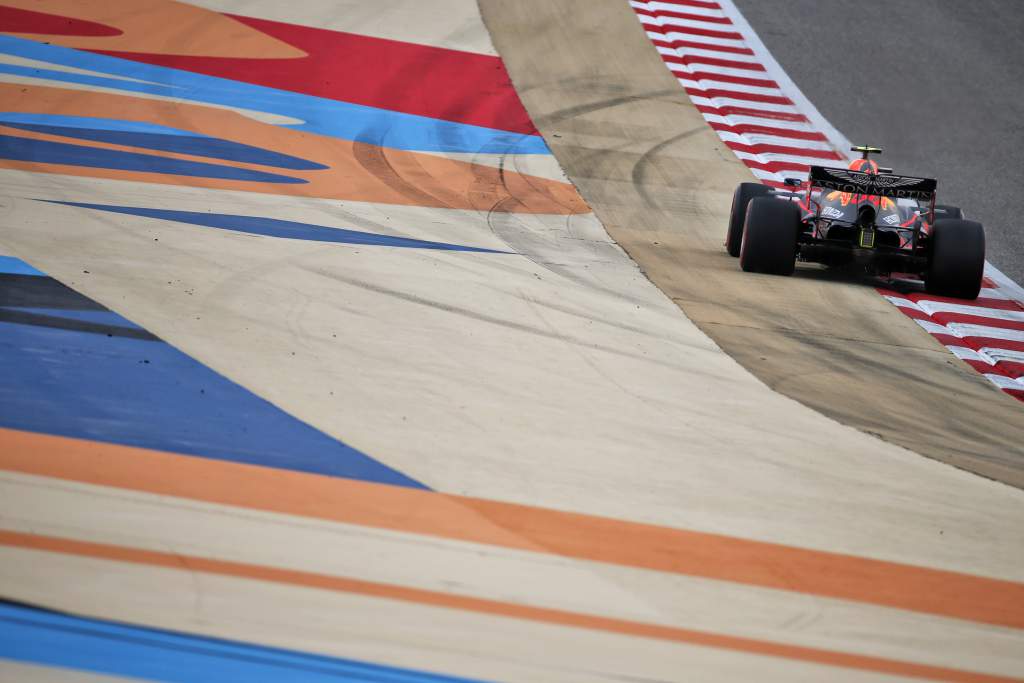 It will then need to turn its Honda continuation plan into action, which means incorporating the human and technical resources at Honda Racing Development's Milton Keynes based into Red Bull's facilities, and expanding its own talent pool.
Horner admits that is a "massive challenge", and reiterates it is not something that Red Bull will undertake without the engine freeze being locked in.
"We're embarking on discussions, and there's open discussion with Honda," he says.
"But the first piece of the jigsaw is the regulations. In order for it to even be a viable option to pursue, there would have to be a freeze."