Red Bull team principal Christian Horner says Red Bull could request permission to make changes to suspension settings under parc ferme conditions in response to FIA's Formula 1 stewards ruling the Mercedes DAS system legal.
The stewards allowed the DRS on the basis it was part of the steering system and fully under control of the driver even though it did allow toe settings to be changed.
Horner suggests Red Bull could therefore argue for dispensation to change its own settings under the parc ferme conditions that cover qualifying and the race despite the fact this would have to be done independent of the steering system in the pits.
Red Bull claimed in its evidence to the stewards that Mercedes was using the DAS as a tyre temperature management system, which is supported by the fact the Mercedes drivers are mainly using it on preparatory, recharge slowdown laps rather than timed laps.
Horner also accepted it would be "very difficult" for Red Bull to integrate the DAS into the RB16, which has long been suspected to be the case as it moved the steering gear and fluid reservoirs to behind the nose bulkhead so they are no longer aligned with the front suspension.
"I guess if they use it in qualifying then we may well ask to make a change in parc ferme conditions, because if that is now permitted then obviously you'll request to make a change with a steering wheel not with a set of spanners to your camber or caster or whatever it controls. It is what it is," Horner told Sky Sports F1.
"And hats off to Mercedes, it is a clever system. But to incorporate that during this year, when it gets outlawed next year, will be very, very difficult."
Horner said he was satisfied that clarity has now been achieved through the protest.
But he added it raised questions about the primary purpose of the steering wheel, which was part of Red Bull's case to the stewards in which they argued the DAS was a redundant secondary steering system that was unnecessary because it did not steer the car.
"First of all we wanted to get clarity so we wanted to protest at the earliest point in the weekend so as not to interrupt the result," said Horner.
"It was either going to be legal or illegal on Friday, which would then give chance for Mercedes to rectify that either way for Saturday and Sunday.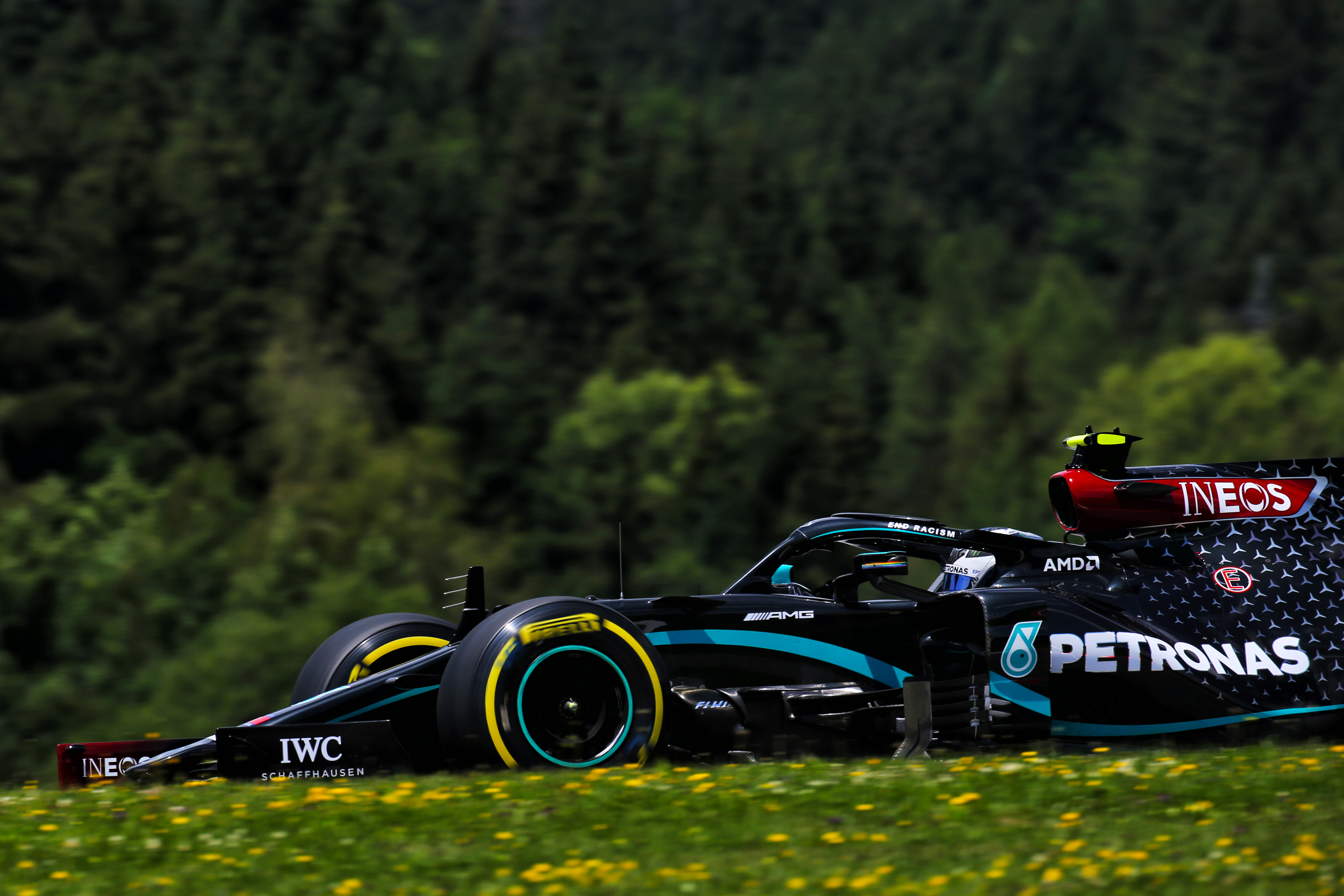 "So having seen it on the car yesterday, we chose to use the avenue of a protest to achieve that clarity and we informed Mercedes of that prior to putting in the protest.
"The system's very, very complicated and it comes into question what a steering wheel is for.
"The stewards obviously backed the decision of Nikolas Tombazis, the technical delegate, there and so we have that clarity now so we know it is legal and if we want one we'll have to design our own and incorporate it."
Horner suggested the system will be used both to adjust the car set-up and shift the car balance to assist tyre warm-up ahead of safety-car restarts.
He reiterated that the Red Bull engineering team considered it not to be fully compliant with the rules, but accepted that the case has now been closed for the rest of the season – with the DAS outlawed by changes to next year's regulations.
"I think it's a combination of the two, for achieving balance shifts for tyre warm-up, particularly after safety car periods," he said when asked if it was a set-up change or tyre temperature management tool.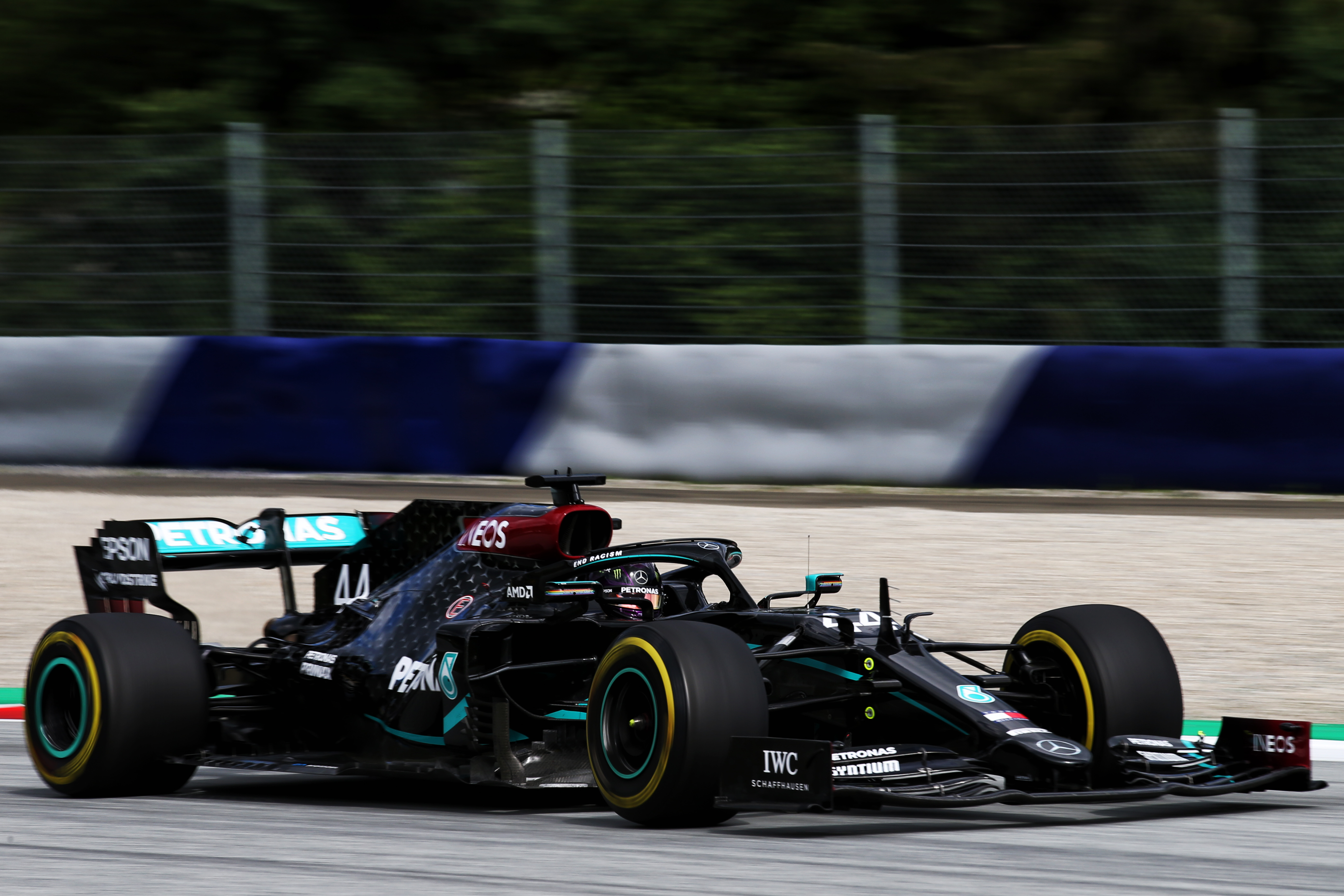 "So in that respect it is a tool and has nothing to do with steering the car because they only use it in a straight line.
"Sometimes that's the ambiguity that these regulations create, it's something that's been tidied up.
"Our engineering feedback was that it wasn't fully compliant with the regs this year, so that's why we questioned it and got that clarity late last night so as far as we're concerned it's book closed now."