Red Bull boss Christian Horner says Porsche got "a little bit ahead of themselves" with talk of buying a 50% stake in the Formula 1 organisation, following the collapse of their negotiations.
Porsche announced on Friday morning ahead of the Italian Grand Prix weekend that its discussions with Red Bull about a partnership for the 2026 season had come to an end.
For months Red Bull and Porsche appeared close to doing a deal that would bring Porsche back to F1 as part of the new engine regulations planned for 2026, with Porsche supporting the nascent Red Bull Powertrains engine facility that has been set up over the last year or so.
But it emerged that Porsche wanted more than just a modest engine tie-up that was likely to be little more than a glorified branding deal, and set its sights on owning 50% of Red Bull Technology, the company responsible for Red Bull Racing.
This emerged publicly through a leaked document in Morocco as Porsche set about filing paperwork to satisfy anti-cartel regulations, even though no deal with Red Bull was concluded.
"Big organisations, obviously they need significant planning," said Horner on Friday at Monza.
"And I think perhaps, they were slightly getting a little bit ahead of themselves.
"But there was never a binding commitment signed between the parties. That must have been subjective on their part."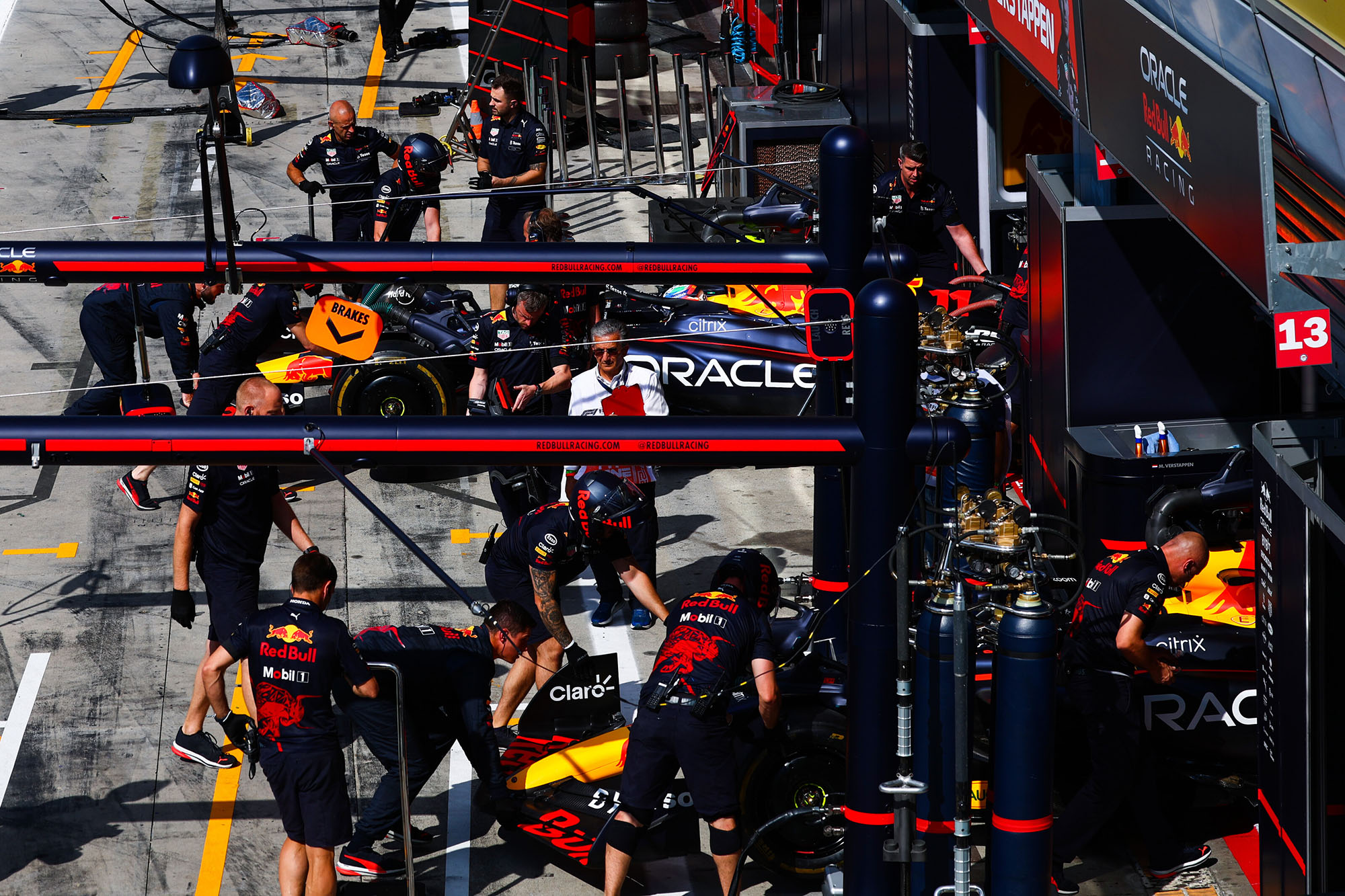 Porsche's statement stressed that the premise of the Red Bull partnership was that it "would be based on an equal footing, which would include not only an engine partnership but also the team".
It was an emphatic claim that buying into the team was on the table and this is believed to have initially been set up by Red Bull owner Dietrich Mateschitz.
But it is understood to have been considered unacceptable to Horner and his fellow Red Bull Racing chiefs Adrian Newey and Helmut Marko, who won the fight to ensure the team's complete independence.
Horner's organisation has implied for months that being beholden to a manufacturer would come at a cost to the agility that Red Bull has always enjoyed.
"One of our core strengths has been our independence and our quick decision making and lack of bureaucracy," said Horner.
"We're a race team fundamentally and that enables us to make quick decisions, effective decisions, and react very quickly as a race team.
"We've seen on so many occasions, manufacturers have been less autonomous in their decision making.
"And that was a key aspect of protecting what we have and how we operate."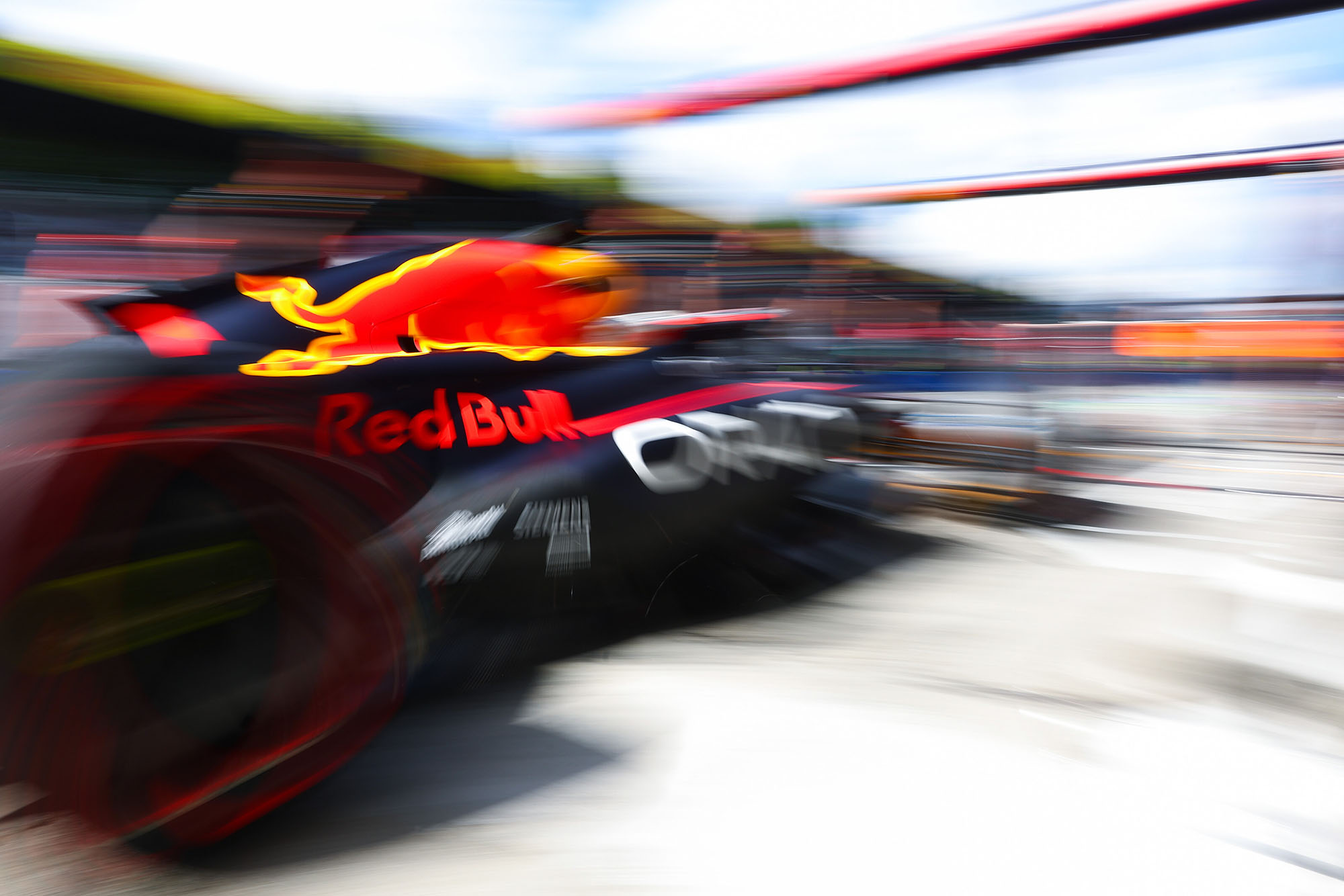 Asked by The Race if there was a time when selling 50% of Red Bull Technology, as part of this deal, would be considered, Horner said: "Well, obviously, there was an expression of interest.
"The shareholders obviously considered it and decided that that wasn't right for Red Bull Racing or Red Bull Technology or Red Bull Powertrains."
The new engine division at Red Bull's Milton Keynes campus has recruited more than 300 people and has run a prototype of a full V6 engine for the first time.
It was set up to not be dependent on external help and Horner said there has been "no contribution" from third parties to date.
Red Bull has total confidence in its ability to build a competitive F1 engine as an independent and felt that had to be complemented by retaining control of its race team as well.
That is what led Red Bull to be aggressive in negotiations with Porsche and effectively set out terms that it knew risked forcing Porsche to walk away – because Red Bull believes it is no worse off without a partner like Porsche.
"What we were interested in is, when you're building a power unit entity from scratch, with an OEM, what could they potentially bring to the party that we didn't have access to?" said Horner.
"And I think, having done our due diligence, we felt that actually we were in good shape.
"And with the recruitment that we've made, technically, we don't feel at any real disadvantage to our competitors."