The collapse of talks between Porsche and Red Bull puts the much-vaunted prospect of Porsche being in the 2026 Formula 1 field into serious doubt.
Even in its statement announcing the Red Bull deal was off, Porsche reiterated its enthusiasm for becoming part of F1.
But it faces a much tougher route there now.
And if the latest Porsche F1 project doesn't even get to the starting grid, it would only add to the oddness of the firm's grand prix racing history so far.
As Mark Hughes explained in an article last month that examined just how much the 2026 rules suit Porsche, each of its three previous F1 programmes has had an unusual element – ranging from farcical failure to its greatest successes coming at someone else's expense and under partially different branding.
Here's Mark's assessment of Porsche's F1 past:
1961-62: Works Porsche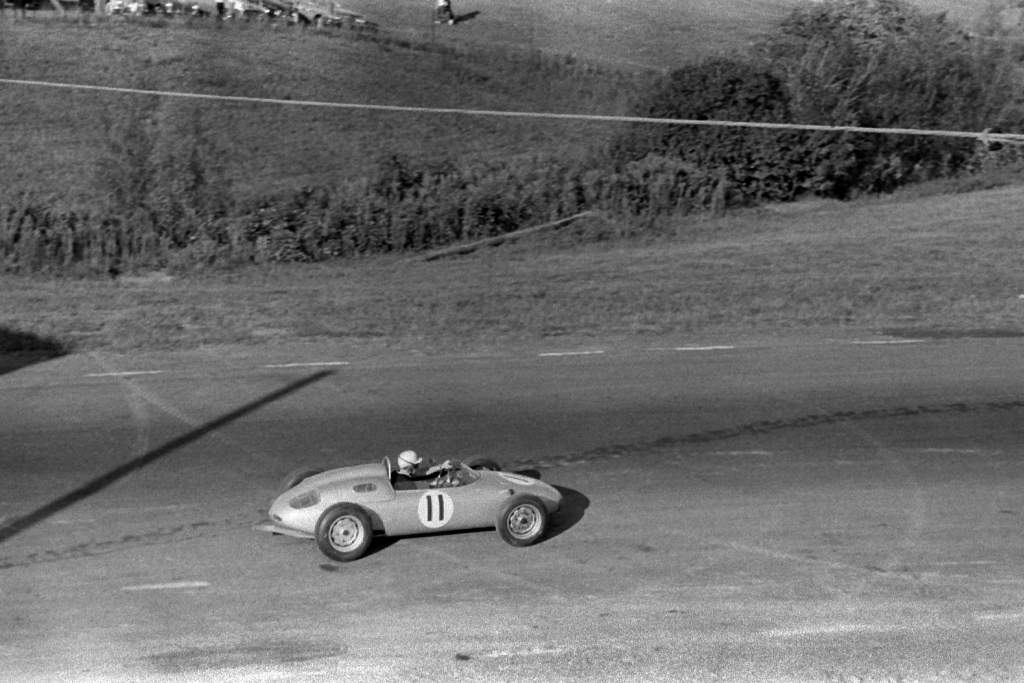 The FIA's new 1.5-litre formula for 1961 meant that Porsche's F2 car – which had been developed from its sportscar racer in the late 1950s – was eligible for F1. This was almost an incidental development.
Porsche was just a specialist sportscar manufacturer at the time and nothing like the behemoth it became in the late 1960s and 70s. It entered competition as a way of learning and developing. In F1's efforts at reducing performance – for reasons of safety – it happened to dovetail with a programme Porsche was already embarked upon.
So it arrived in F1 in 1961 almost by default, but did so as a full works factory entry. It also quickly became apparent that the four-cylinder former F2 car was not fully competitive with the state-of-the-art F1 cars from the specialist F1 manufacturers of the time (though Dan Gurney did manage to score three second-place finishes with it).
A more powerful eight-cylinder car, the 804, was developed for 1962 and Gurney triumphed with it in that year's French Grand Prix, to date the only Porsche engine/Porsche chassis F1 championship-status grand prix victory.
But the car still lagged behind the best and at the end of the season Porsche announced it was pulling out, having spent half-a-million pounds on the project and feeling that this did not represent good value for money. British teams using bought-in engines were operating far more economically and had a more advanced understanding of chassis technology. Porsche went on to become a legend in endurance sportscar racing.
1983-87: TAG McLaren years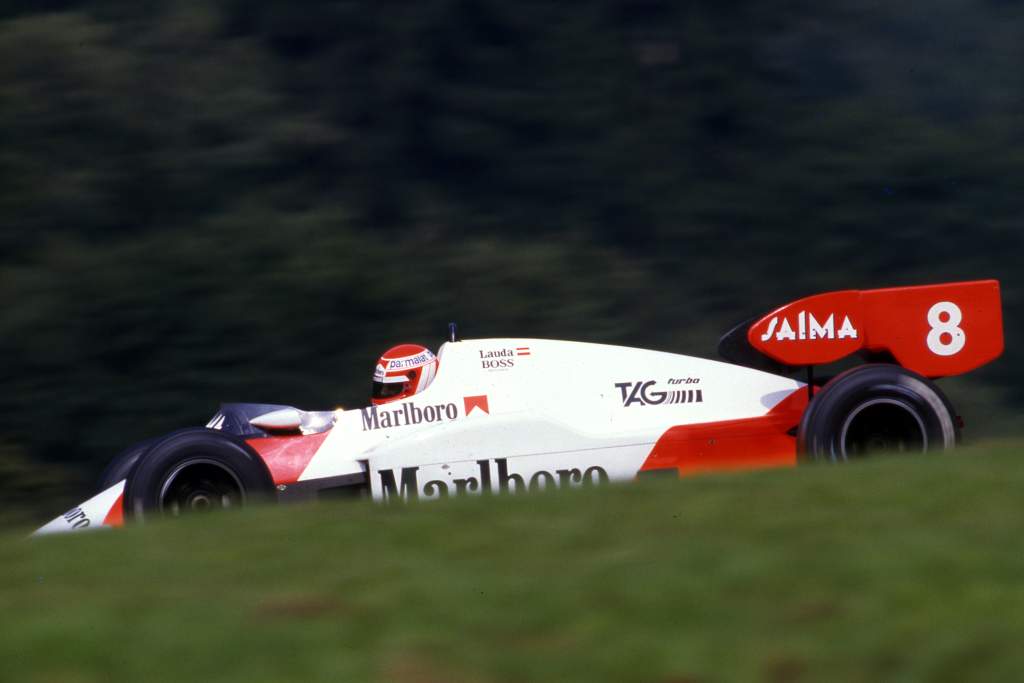 Porsche was not tempted to re-enter F1 as a works entity. Unprecedented success at Le Mans over decades was arguably a far better fit with its aims – both marketing and technical – than F1 participation in the 1960s and 70s could ever have been.
But in 1983 McLaren – looking to transition from the DFV to the turbo era – came calling, with a TAG chequebook in hand.
McLaren's technical director John Barnard had identified Porsche – with many years of turbo racing experience – as the ideal paid engineering consultant to create his ultimate F1 turbo engine.
He specified its general dimensions, with an eye to ultimate aerodynamic performance from the car, and Porsche created for the team the TAG V6.
It was a fabulous engine for the time and was a big part of McLaren's domination of the 1984 and '85 seasons (as well as Alain Prost's against-the-odds winning of the '86 title).
But there was no big manufacturer development budget and ultimately it was out-gunned in this regard by Honda, which took over as the dominant F1 engine from 1987, the last year of the TAG-Porsche motor in F1.
Porsche had impressively demonstrated it could master F1 engine technology – even though it had been paid to do so by a third party. But even that was not enough to tempt it back in an official capacity.
F1 was still dominated by specialist teams with intricate specialist knowledge of the quickly advancing science of single-seater aerodynamics.
1991: Footwork V12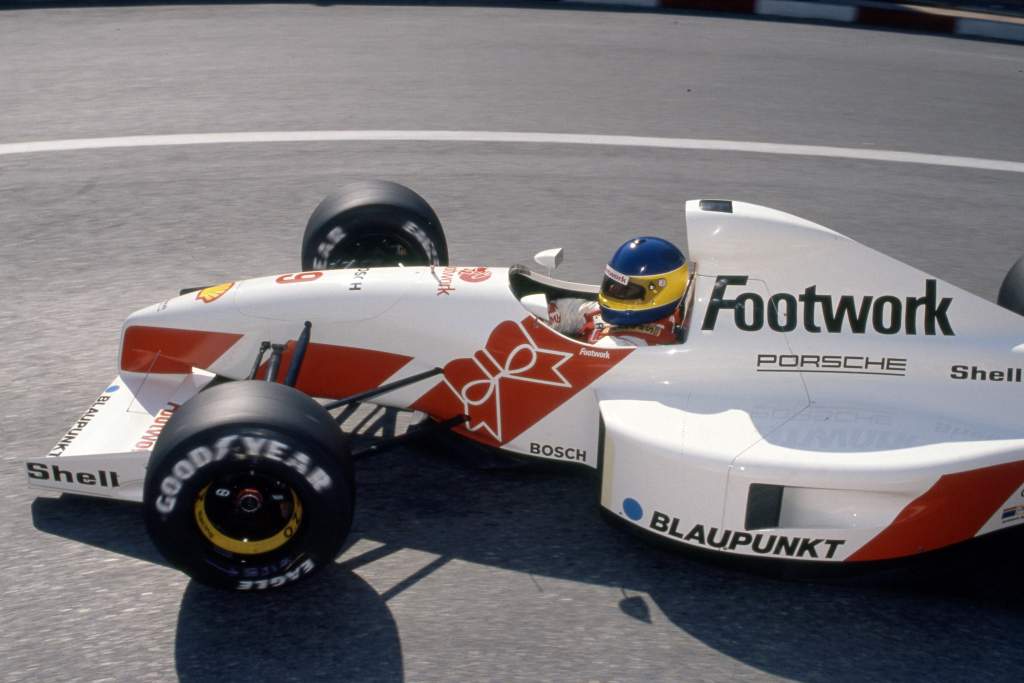 Hans Mezger, legendary Porsche engine designer, who had created the superb TAG-Porsche V6, felt that the new naturally-aspirated 3.5-litre formula would lend itself to an adaptation of that basic 1.5-litre V6 – but paired up into a big normally-aspirated V12.
Footwork Arrows boss Jackie Oliver, always on the look-out for a financially attractive shortcut as he battled to keep his team in business, negotiated with Porsche to be the recipient of this pet programme of Mezger's.
It was a disaster, at around 50kg overweight and over 100bhp down on power. The partnership was over by mid-season. And with its fingers thus burned, Porsche would stay out of F1 for decades.
The championship was still in its entrepreneurial phase, with the Bernie Ecclestone-orchestrated band of independents at its core.
Ecclestone – and his cohort Max Mosley – had only a few years earlier successfully fought-off what initially looked like an automotive takeover of F1, through the turbo era. Manufacturers were welcome to come and spend money, but there was no big motivation or desire to make F1 particularly welcoming for them.
Porsche's half-hearted 1990s programme was essentially just indulging its highly respected engineer in his side project. But such was F1's profile, failure was very public.