McLaren's breakthrough victory at Monza (with Daniel Ricciardo) and its pole position at Sochi (with Lando Norris) have spectacularly underlined the team's progress from some truly bleak days. It was only three seasons ago that McLaren was floundering, regularly qualifying right at the back in the latter part of the year.
The recent successes mark the emergence of the third evolution of McLaren as a competitive force. McLaren Evo III's first victory and pole make for a nice historical perspective for a team that in its previous incarnations enjoyed sometimes blockbusting success in very different eras of F1.
Bruce M
c

Laren/Teddy Mayer era (1966-80)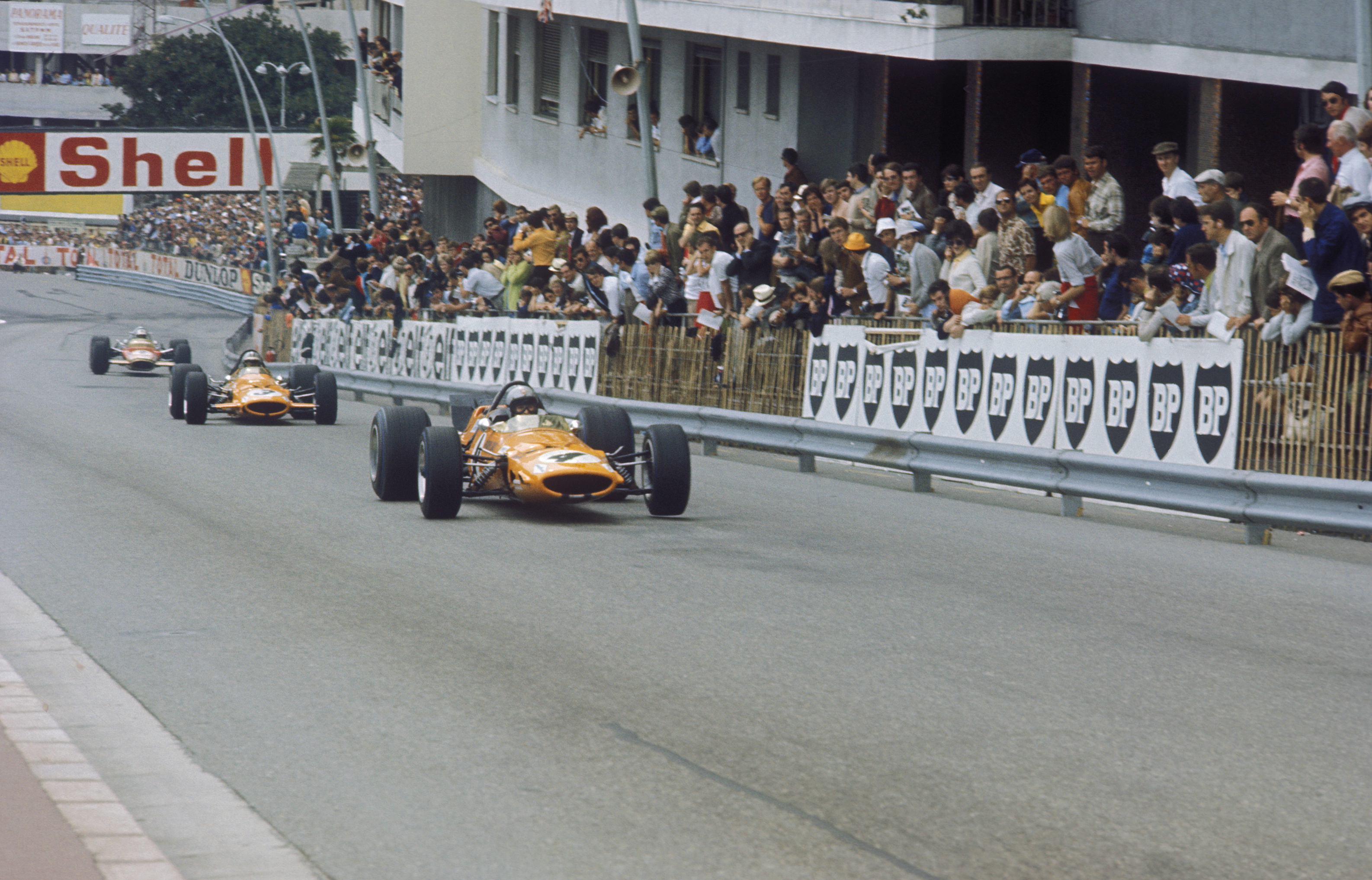 Bruce McLaren, already a grand prix winner with Cooper, followed his former mentor Jack Brabham into founding his own team.
He had Bruce McLaren Racing up and running from 1963 and in F1 by '66, operating from a series of rented factory units on industrial estates near Heathrow airport, including the Colnbrook base where the first McLaren F1 cars were built.
The team, typically for the time, numbered only around two dozen people. But they were led by and devoted to their charismatic Kiwi boss Bruce.
He possessed a quiet, self-effacing but steely confidence. He and his partner Teddy Mayer – a trained New York lawyer – operated as a double act.
"Yeah, they were good cop/bad cop," recalled Robin Herd, the designer of McLaren's first F1 car. "Bruce was just super-nice and didn't appear to have an edge to him at all. The fires burned, but oh-so-deep. You didn't see it in his general demeanour. But Teddy was like a walking edge. But they worked brilliantly well together.
"Teddy might give a supplier a rocketing and then Bruce would go and calm it all down and have the guy eating out of his hands."
"We were devoted to him," recalled McLaren mechanic (and later driver) Howden Ganley. "We just had total faith in him. If he'd come into the workshop one morning and said, 'Right chaps, what we're going to do today is march across the Sahara,' we'd have just followed him."
First GP victory: 1968 Belgian Grand Prix, Bruce McLaren
This was the first season in which the team had a competitive engine, the Cosworth DFV. Fitted into Herd's M7A design, it suddenly made McLaren a contender. Bruce won the non-championship Race of Champions at Brands in March, followed up by Denny Hulme's triumph in the International Trophy a few weeks later.
But Spa in June was the venue for the breakthrough championship-status victory. Ferrari's Chris Amon, having set pole by 3.7s in the first F1 car with an aerofoil wing, retired after leading, as did John Surtees in the Honda.
This put Hulme – the reigning world champion but just recruited from Brabham this season – in the lead in the papaya car and looking all set. Then a driveshaft broke, apparently handing the win to Jackie Stewart's Matra. But that ran out of fuel on the penultimate lap – and fittingly it was Bruce himself who steered the first grand prix-winning McLaren across the line.
McLaren under Bruce and Teddy was a can-do team, with a nucleus of extraordinary people.
---
Bruce M
c

Laren/Teddy Mayer era (1966-80) statistics

Races entered: 191
Wins: 23 (12%)
Poles: 16 (8.4%)
---
"It was by some margin the team of greatest collective intellect I ever worked at," recalled Herd. Bruce had a big-screen vision for it too. He was as adept in the boardroom of sponsors and partners as he was in the workshop and cockpit. He made partnerships with Firestone and subsequently Goodyear which funded the team, and was seeking a link-up with an automotive manufacturer and a move into supercar production decades before it actually happened.
His death in a testing accident at Goodwood brought those plans to an end in 1970.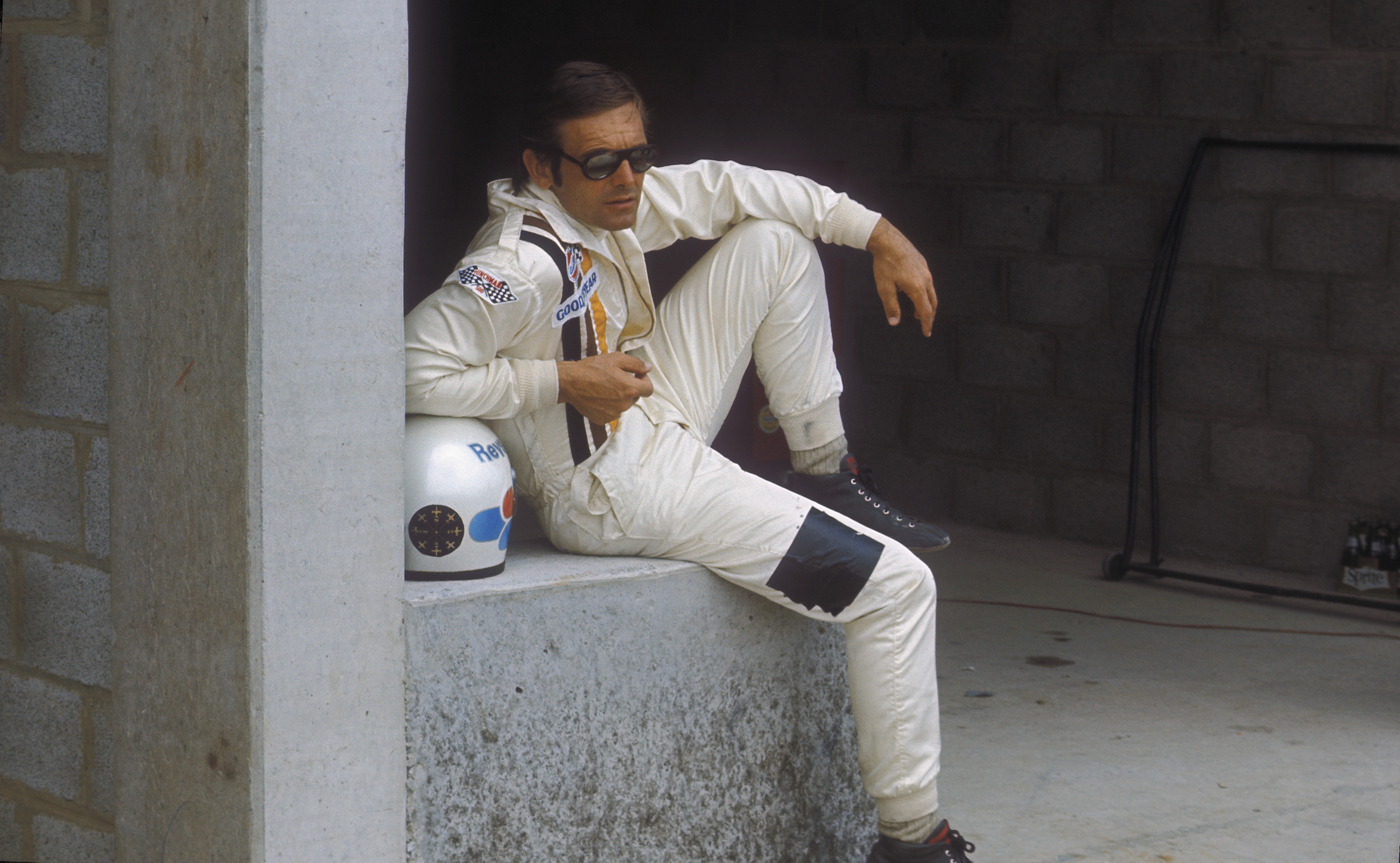 Up until then, Bruce was maybe putting the foundations in place for what was going to be F1's first superteam. But it would have to wait. In the wake of his death, Mayer kept McLaren in shape, continuing with this tight-knit group in this era of tiny teams, directing it, keeping these same people and attitudes but without Bruce's vision to carry it long-term.
First pole: 1972 Canadian Grand Prix, Peter Revson
Oddly, it took years of regular grand prix wins before the team scored its first pole. After setting pole at Mosport, Revson (pictured above) finished runner-up in the race, a repeat of his performance for the team in the previous year's Indianapolis 500.
It was during this Teddy Mayer period McLaren won its first world championships – with Emerson Fittipaldi ('74) and James Hunt ('76) – and the Indy 500 (with Mark Donohue in a Penske-entered McLaren, pictured below, and later Johnny Rutherford in the works car).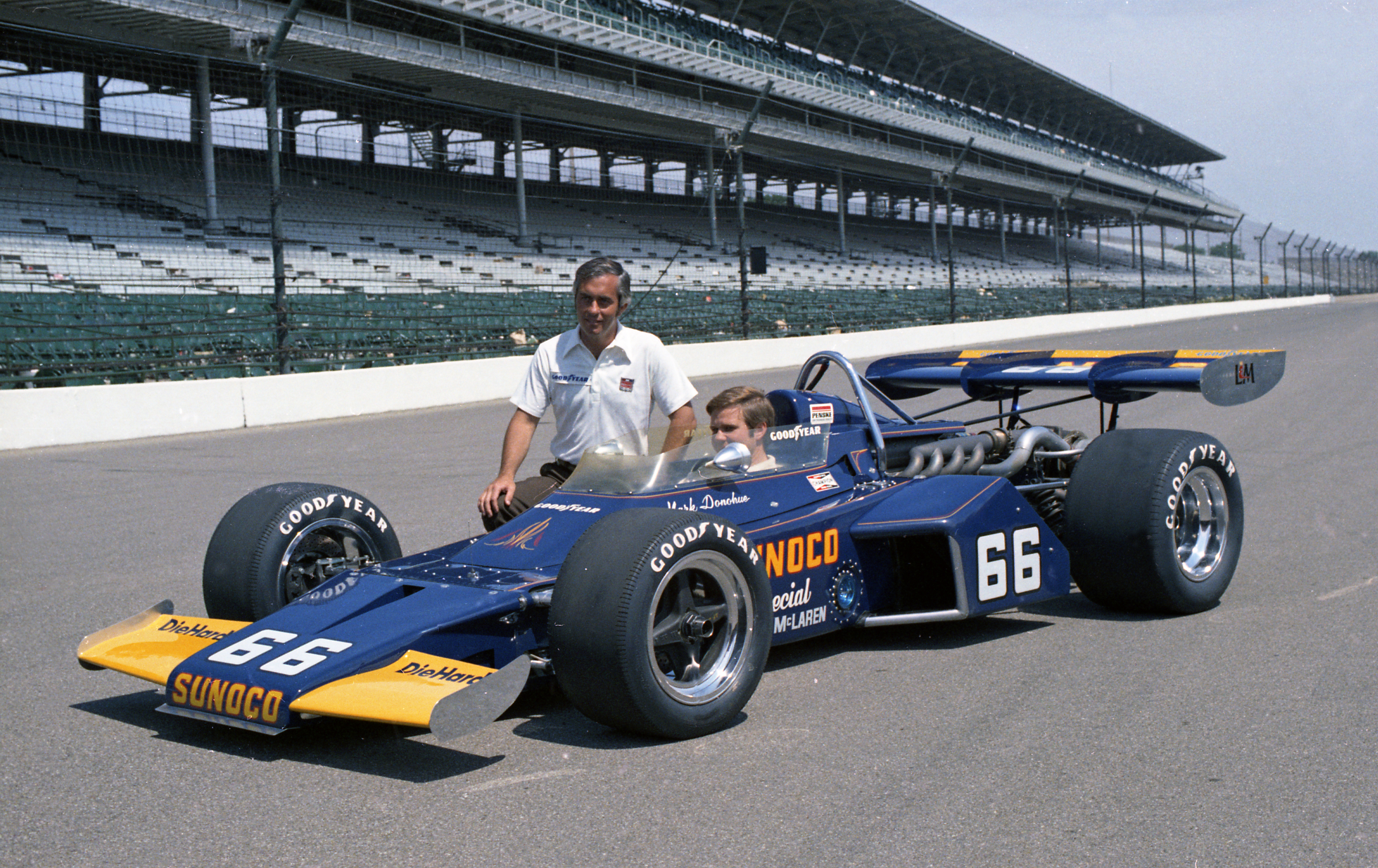 Along the way, the liveries had changed from papaya orange to the dayglo and white of sponsors Marlboro, but the vibe of the team was the same: Kiwi, can-do, tough, smart, thorough, rigorous. Its cars were refined, well-thought-out and the team had a great handle on set-up and suspension science of the time. But aerodynamic innovation was usually found elsewhere.
Ground effect technology was its downfall. It didn't keep up in a time of fast and radical technological change. Its benefactor Marlboro began to get alarmed and its marketing guru John Hogan began to think it might be a good idea to introduce the F2 team boss Ron Dennis, who had been haranguing Hogan for an F1 budget, to McLaren, with the idea of making the carbon fibre wondercar that Dennis' designer John Barnard was trying to create. Within a year Dennis had bought Mayer out.
Ron Dennis era (1981-2016)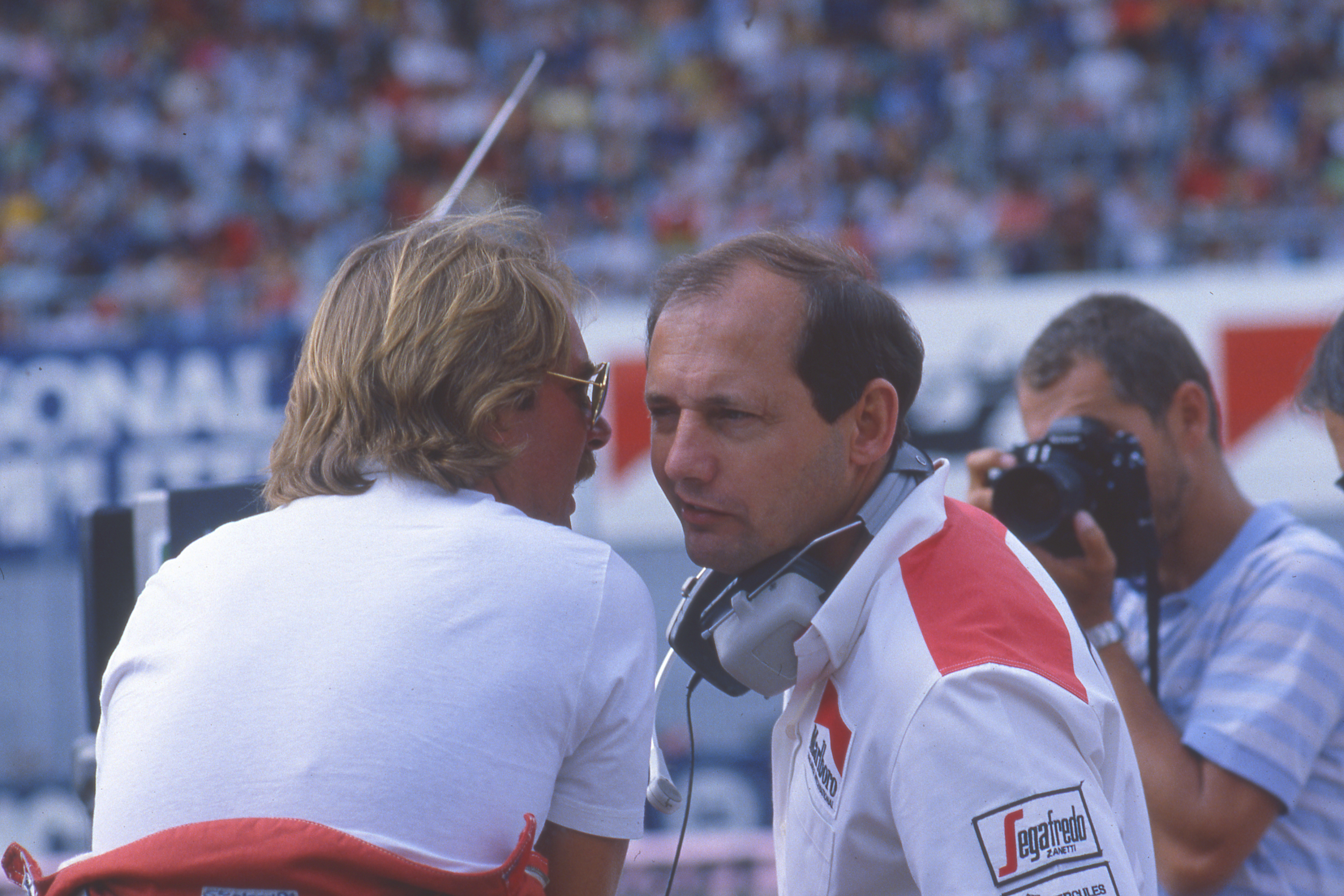 The extraordinarily ambitious Dennis took over a once great but struggling team apparently on the way to oblivion and over the next few years transformed it into a giant, completely changing the scale of what an F1 team was. It employed around 50 people when he took over, around 800 when he left.
Here was a man with a big-screen vision for the team akin to that of founder Bruce, although they were very different people and the traits of their teams reflected their personalities. Ron was a fastidious perfectionist and under his leadership, the team acquired a sheen of high-gloss professionalism.
He was also a great businessman and operator, recruiting a stream of partners, not least Mansour Ojjeh, who would allow him to recapitalise the team to an extent never before seen in F1, and this investment fuelled a staggering expansion as the sport itself was commercially electrified in the Bernie Ecclestone era. Dennis just kept upping the financial stakes and the other teams had to keep up or whither and die.
Steve Hallam joined the team from Lotus in 1990 – and got his first appreciation for what Dennis had achieved. "I walked into the factory and was blown away," he recalled. "I thought we had been a top team at Lotus but as soon as I saw what Ron had done I understood we weren't even in the same league. The game had moved on."
First victory: 1981 British Grand Prix, John Watson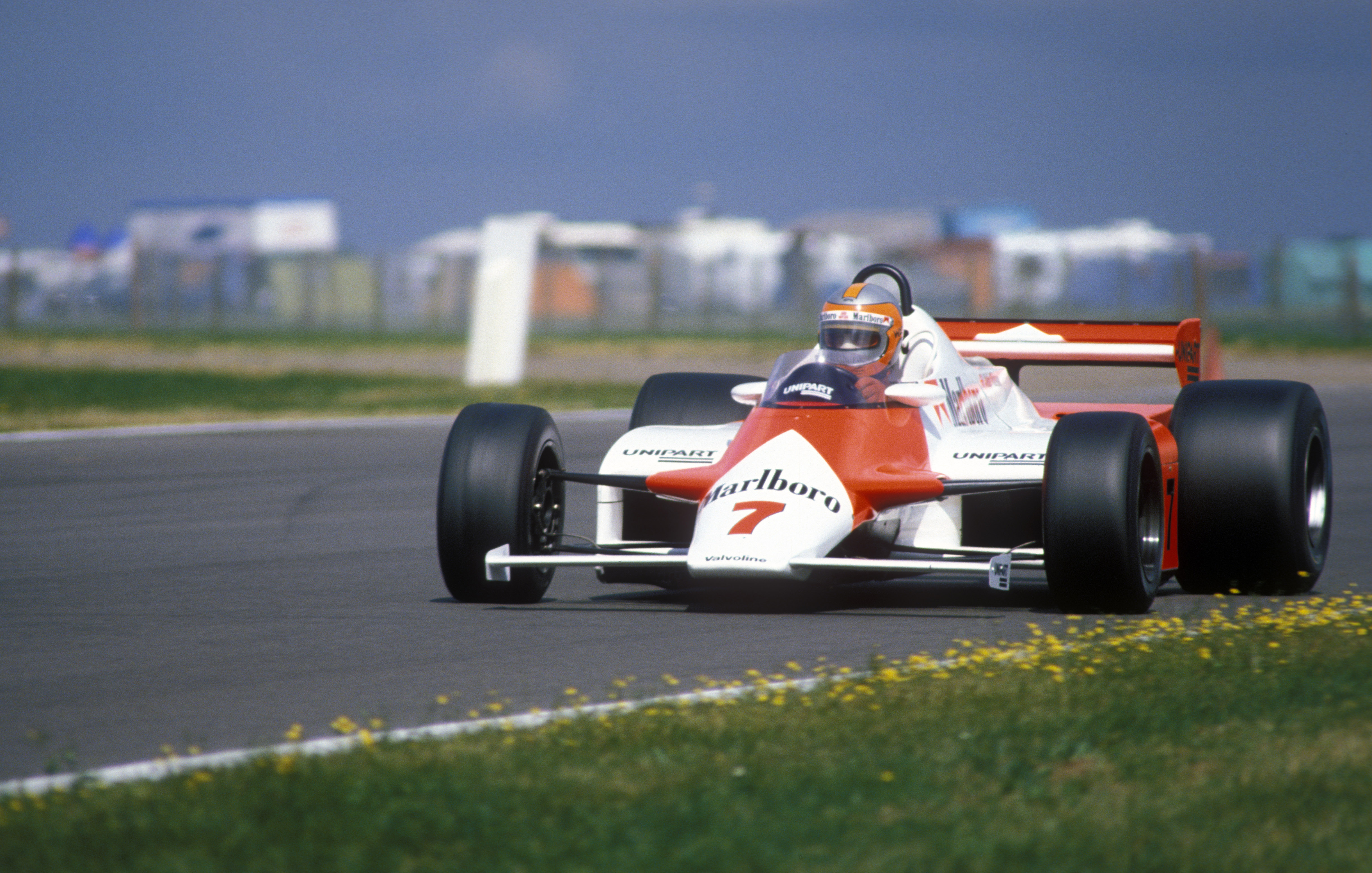 John Watson famously scored McLaren's maiden victory of the Dennis era, in Barnard's MP4/1, F1's first carbonfibre car, at the 1981 British Grand Prix. The leading turbos dropped out and Watson, having overtaken Carlos Reutemann's Williams, was there to take full advantage.
This was just as F1 was beginning to be dominated by turbocharged engines and McLaren initially was having to fight as best it could still with the normally-aspirated Cosworth DFV. It was a contender with Watson and a returning Niki Lauda in 1982-83 but the first Dennis-era of McLaren domination was just around the corner.
Ojjeh's investment in the team allowed Dennis to commission Porsche to make a turbo F1 engine to Barnard's dimensional specifications.
The resultant McLaren-TAG MP4/2 moved the game on and was utterly dominant in 1984 and '85, with Lauda and Alain Prost. Here was the team Dennis had imagined into life, with the best of everything. Its huge smoked glass base in Woking seemed the embodiment of all the values Dennis instilled in the team and soon there would be an automotive branch as Dennis finally achieved with Bruce McLaren himself had originally envisioned.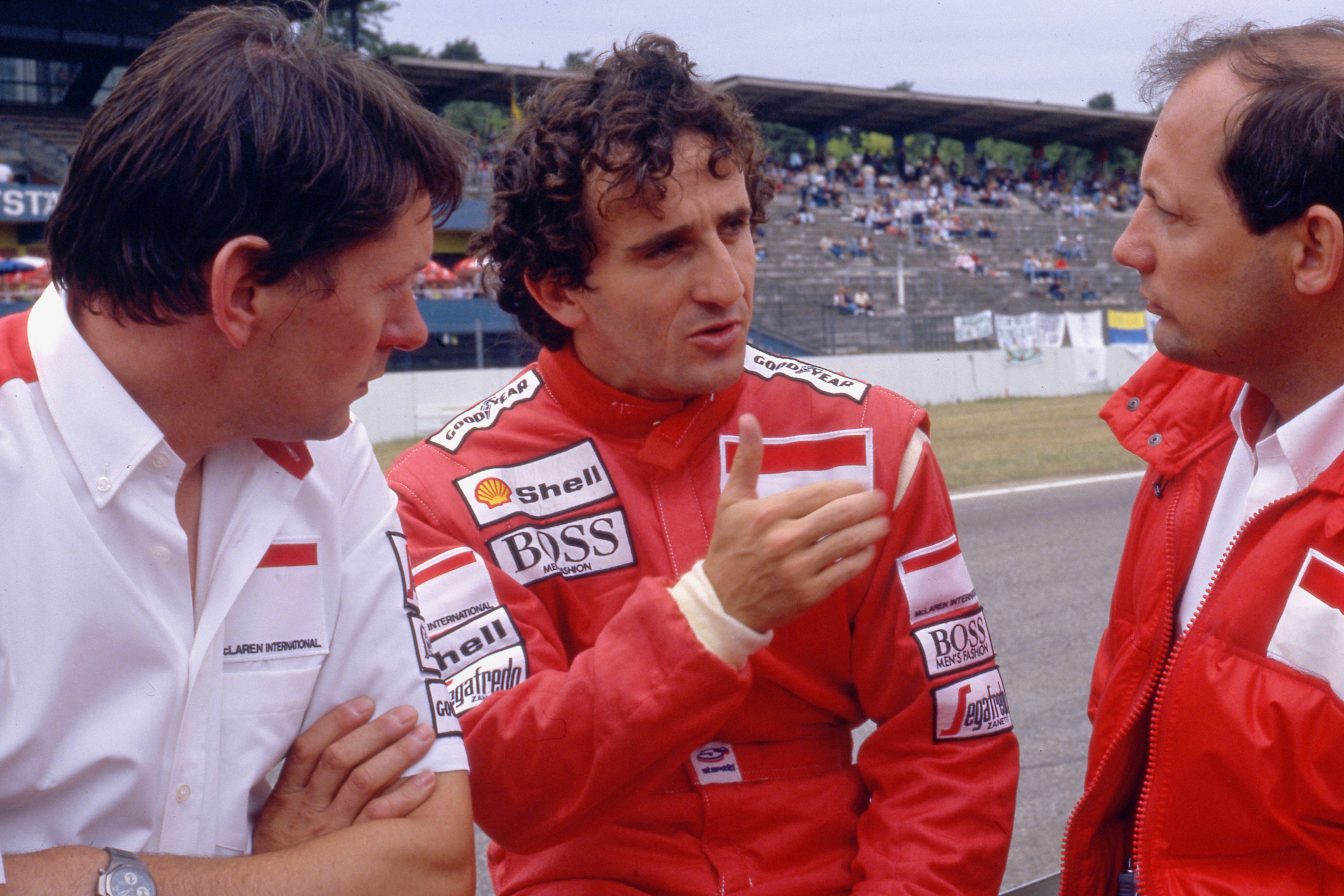 First pole: 1984 Monaco Grand Prix, Alain Prost
The TAG-Porsche turbos had vastly better fuel efficiency than any other and could therefore run with more power during the races. But they didn't feature a super high boost qualifying mode and so McLaren didn't often start from pole.
The combination of a less power-sensitive circuit, the skills of Prost and the MP4/2's nimbleness came through for the Dennis era McLaren's first pole at Monaco 1984. This was the infamous race where Toleman rookie Ayrton Senna first gave notice of intent and put himself firmly on Prost's radar.
---
Ron Dennis era (1981-2016) statistics
Races entered: 598
Wins: 158 (26%)
Poles: 136 (22.7%)
---
Dennis had already tried to sign Senna but would only finally succeed in 1988 as part of the package Dennis had agreed with Honda to come in as partner.
This superteam of McLaren, Honda, Senna and Prost predictably dominated F1 in a way that eclipsed even the team's peak TAG-Porsche seasons. Those seasons rolled by in a blur of dayglo dominance even after Prost had left the team. It was a phase brought to an end by Williams, active ride and Adrian Newey.
Dennis' subsequent recruitment of Newey along with a Mercedes partnership (and subsequent equity deal) was the foundation for the Mika Hakkinen championships and the Kimi Raikkonen years, during which the MTC building came into existence as the ultimate monument to what Ron had achieved.
Newey left, Mercedes stayed and Lewis Hamilton arrived and won. But spygate in 2007 inflicted mortal harm on Dennis and from then until his final departure from McLaren in 2016, he was no longer the master of McLaren's destiny.
The McLaren Dennis created in his image was a colossus of a team and had things been just slightly different could probably have dominated the sport for many years. Spygate, the related loss of Mercedes as an equity partner and his falling out with Ojjeh began a slow but sure downward spiral.
Zak Brown era (2017-date)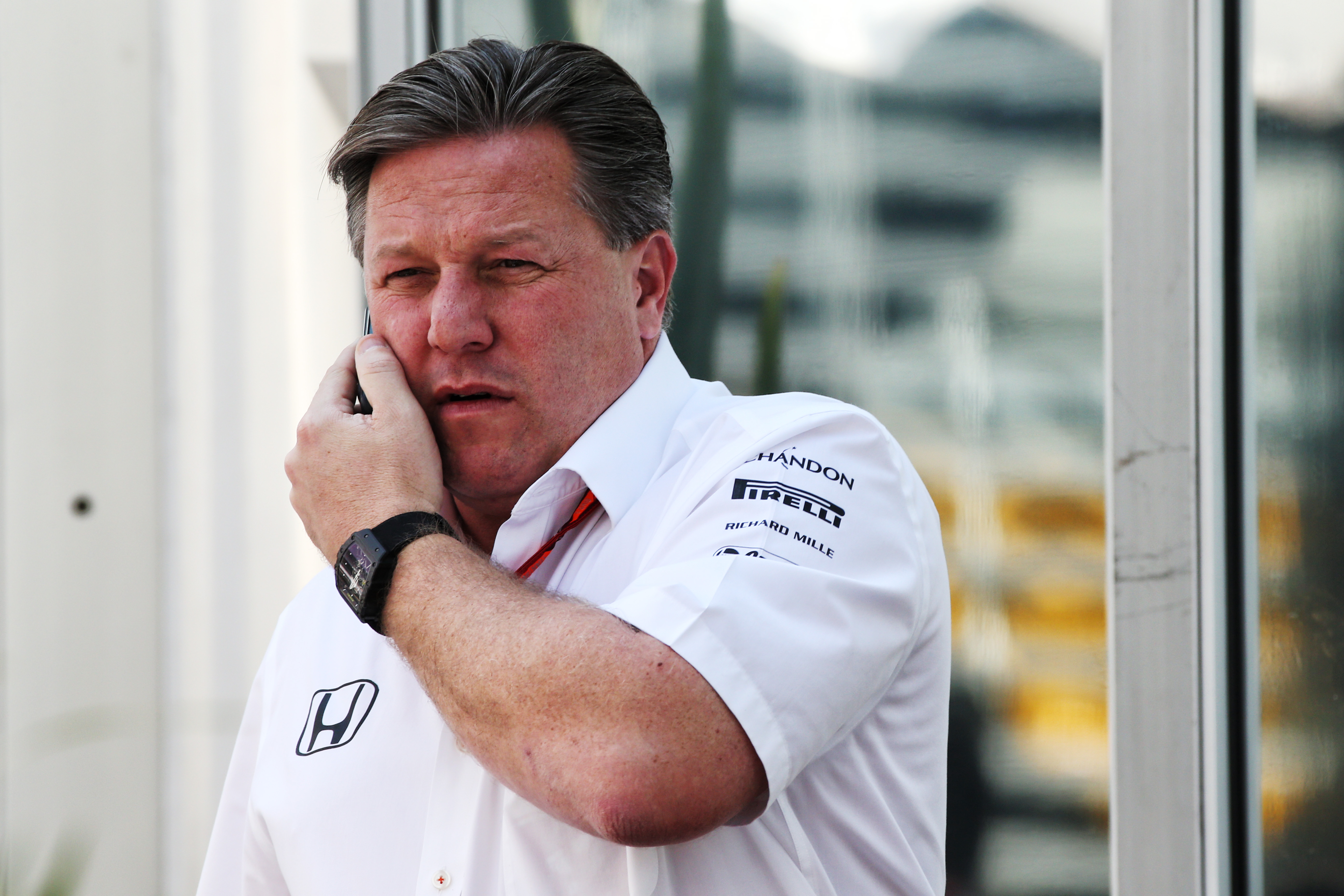 By the time Brown – who was recruited by Dennis – took over, the team had lost its Mercedes partnership and begun an ill-fated programme with Honda. Dennis had been entangled in boardroom disagreements which saw him leave the company in 2017.
There were certain parallels there with how he had taken over from Mayer in 1980/81, but by the time of his departure, he had long since relinquished a leading role in the running of the team.
The limitations of Honda's initial attempts at a hybrid power unit put a strain upon the relationship it was unable to withstand, leading to the annulment of the agreement and McLaren taking customer Renault units. The Honda difficulties had also disguised the limitations of McLaren's own technical department, something only exacerbated by the late notice switch of power units into 2018. By the end of that season, McLaren was vying with Williams as having the slowest car on the grid.
---
Zak Brown era (2017-date) statistics
Races entered: 94
Wins: 1 (1%)
Poles: 1 (1%)
---
Brown initiated changes within the structure, pulling down the silos which had built up as the team transitioned through its various periods but without the vast resource of its heyday. His recruitment of ex-Porsche competitions boss Andreas Seidl as team principal in 2019 brought further structure.
First win: 2021 Italian Grand Prix, Daniel Ricciardo
First pole: 2021 Russian Grand Prix, Lando Norris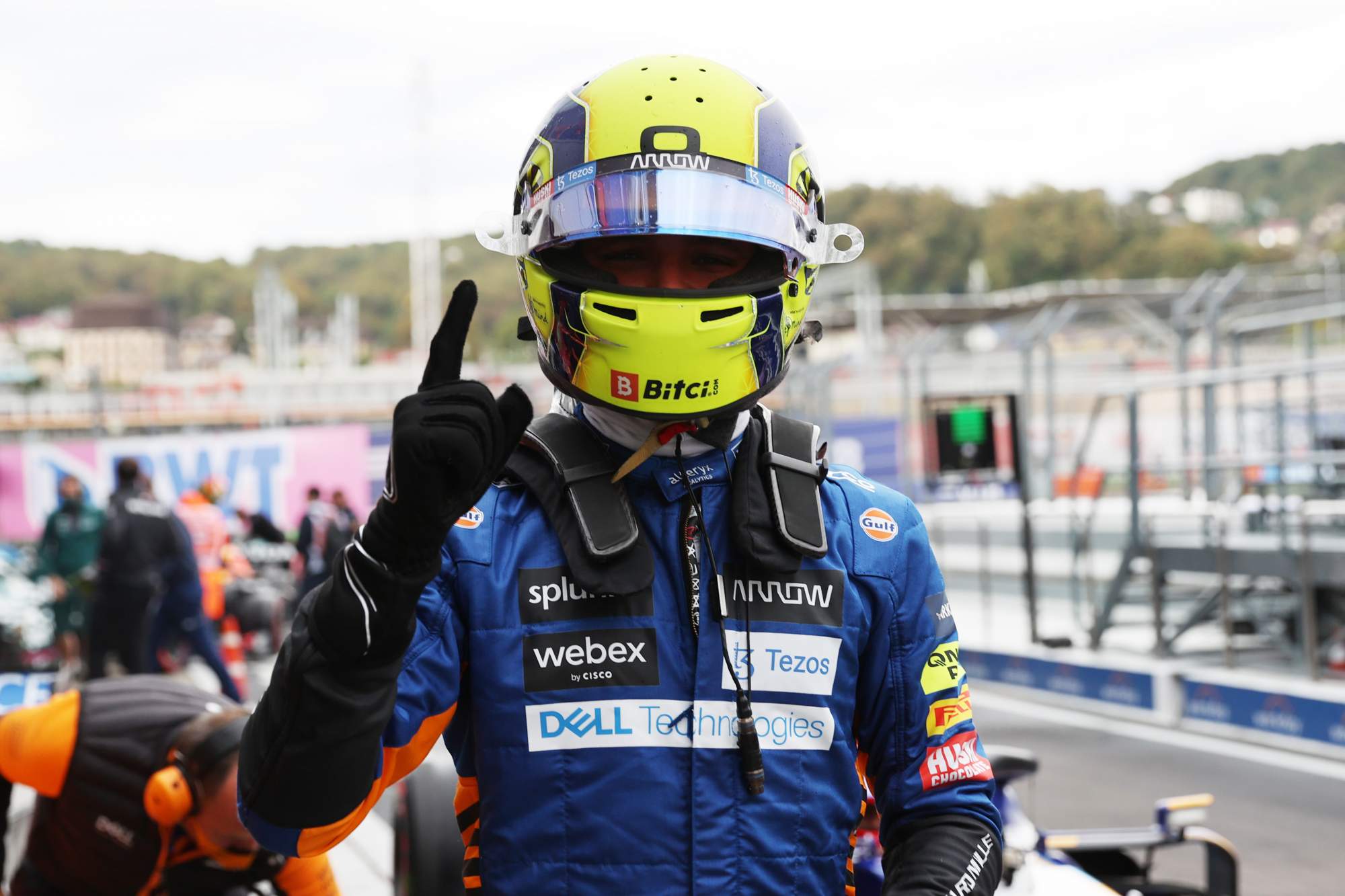 The Renault PUs were replaced by Mercedes for this year and slowly but surely all those changes have combined to make McLaren an ever-more serious contender. From the disaster of 2018 came increasing respectability in '19 and '20 – and the breakthrough of Daniel Ricciardo's victory at Monza and of Lando Norris' pole position one race later at Sochi, where only that late cloud burst cost him his first victory.
The McLaren of today is still striving for more, but the return to papaya can be seen as an underline to separate it from the overpowering Dennis era, the peak of which it had no hope of emulating in its current state of evolution.
Instead of having to carry that burden without yet the tools at hand, there has instead been a recognition of the team's origins while it quietly puts the pieces in place to progress. In the meantime, it has acquired a happy ambience of shared endeavour, a far less formal place than during its Dennis heyday, less pressured but still with McLaren DNA.
Its recent successes have provided a real feel-good factor to the latter half of the season. As the resource restrictions bring the superteams down to McLaren's level of spend, it's not unreasonable to think these successes could just be markers along the way to the day when McLaren once more can run toe-to-toe with the best all season.