Red Bull Formula 1 team principal Christian Horner accepts the race control call that forced Max Verstappen to let Lewis Hamilton past for Bahrain Grand Prix victory was technically correct, but is annoyed by the "shades of grey" in rules enforcement.
Verstappen ran off the road at the exit of the Sakhir circuit's Turn 4 right-hander as he overtook Hamilton for the lead with three and a half laps to go.
He was almost immediately asked by race control to let the Mercedes back through, and could not get close enough for another passing bid in the remaining laps.
Enforcement of track limits rules at Turn 4 had varied during the weekend, including earlier in the race when Red Bull told Verstappen he should take more liberties there as the Mercedes were doing so unpunished. Mercedes was subsequently asked by the officials to respect the track limits there.
Asked by The Race how he viewed the handling of the incident, Horner replied: "Well it's frustrating when you can see as soon as Mercedes started to push they just use that part of the track.
"And we questioned with race control 'if that's the case, can we do it?' Because when you're in a nip and tuck battle, there's a two-tenth advantage using that part of the circuit. So they did it lap after lap.
"The race director then asked them to respect the limits, otherwise they'd get a black and white flag.
"And obviously Max then ran wide on the pass there. It had been made clear before the race that if somebody got an advantage by going out there they'd have to give it back.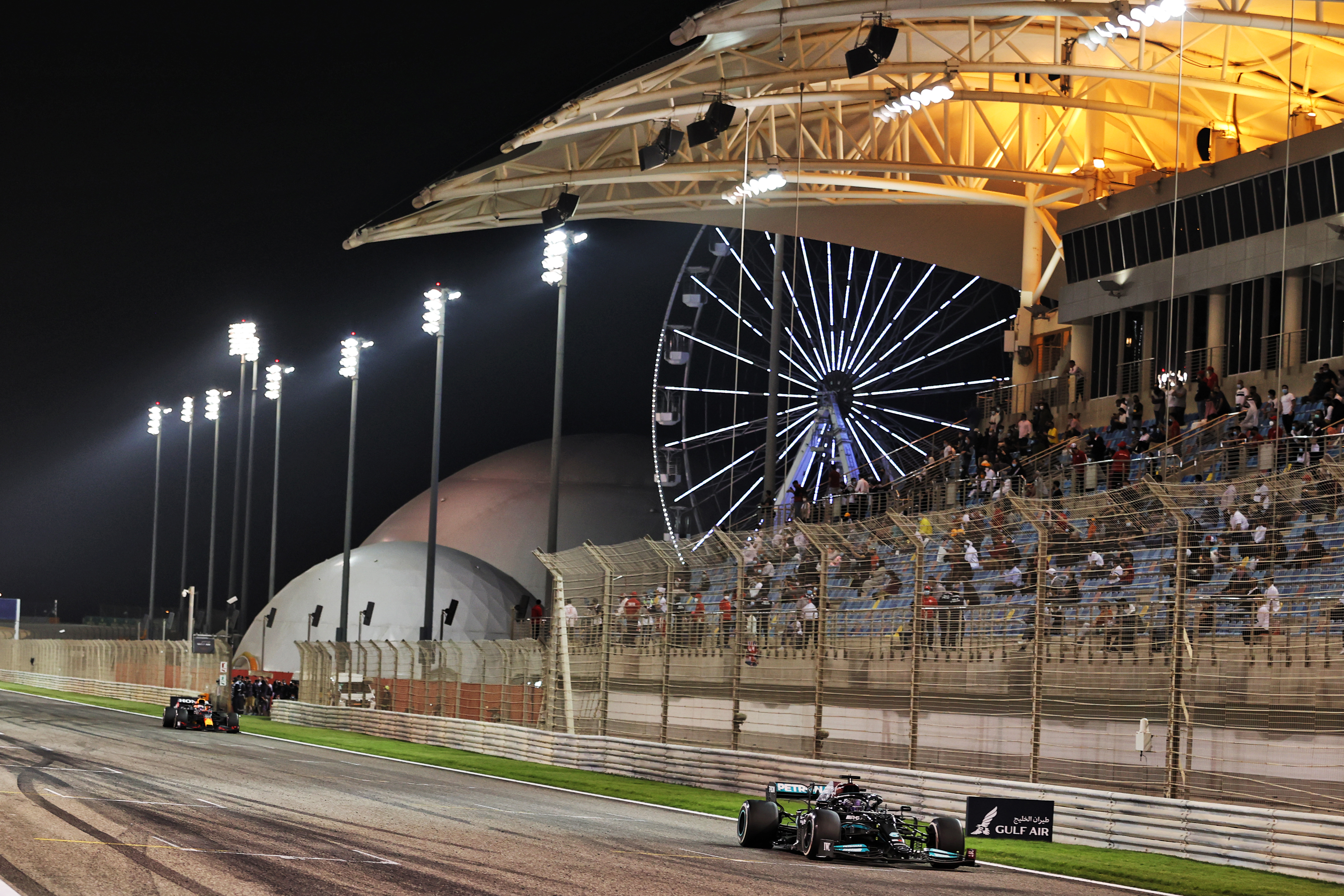 "And he did that immediately and the team instructed him to do it following race control instructing us.
"With these track limits they're always going to be contentious but we do just need to have a consistent situation.
"You can't say it's OK to use it in a race but you can't overtake out there.
"They should either be black or white, they shouldn't be shades of grey."
Horner said there was no point ignoring race control's call as he assumed Verstappen would be given a 5s penalty if he did so, and there wasn't time to pull out that much of an advantage.
"We had an instruction from the race director to give the place back immediately. Max was very sporting and did that," said Horner.
"It was frustrating and Lewis had just enough to retain his position to the end of the race.
"There's no guarantee we could have got the five seconds if that had been the penalty. So he did the right thing."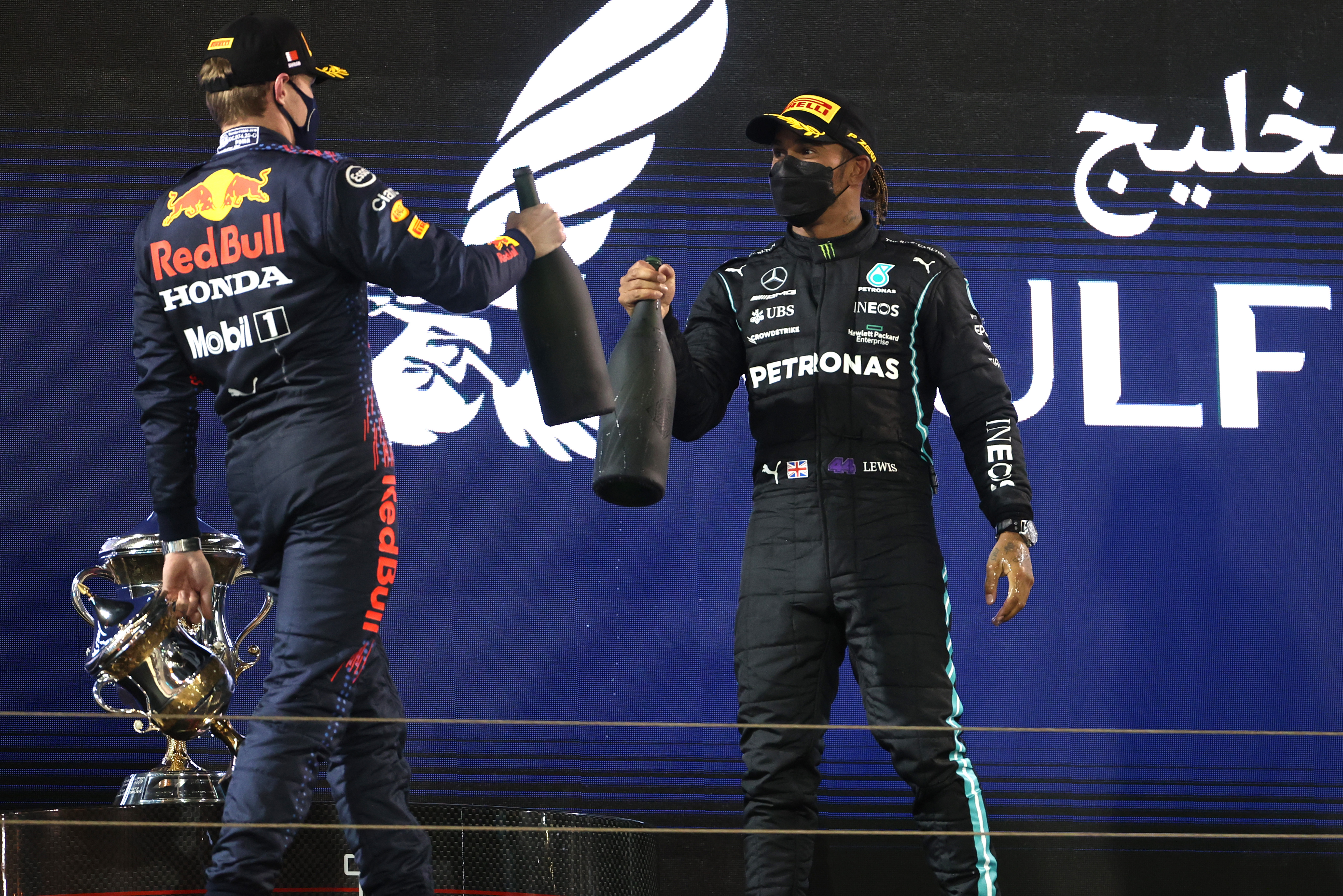 Red Bull had commanded practice and then taken pole and led the first stint with Verstappen.
But Mercedes deployed an undercut tactic at the first pitstops to jump Hamilton ahead, leaving Verstappen to hunt him down as the race progressed.
Asked if Red Bull ultimately lost the race with its strategy decisions, Horner replied: "No, definitely not. Mercedes had very strong pace at the beginning of the race. We couldn't create a gap to cover them, their degradation looked impressive.
"So Max could never get more than two seconds clear of Lewis, they pitted early for the undercut, we conceded track position. And going into the race we'd very much fixed our strategy on a two-stop.
"They obviously went early again on their last stop. We stayed out 10 laps longer, and so we had a better tyre for the final stint, but unfortunately Lewis had just enough to be able to hold on.
"It's tough to lose a close race like that but we have to take a lot of positives out of the weekend."