The FIA has pledged to take action to prevent a repeat of the Qatar Grand Prix horror show that featured a Formula 1 driver vomiting in his helmet, another claiming he was "passing out" through high-speed corners, others suffering acute heatstroke and burns and many bordering on collapsing from exhaustion post-race.
The extreme temperature and humidity in Qatar coupled with the need for, in the words of Oscar Piastri, "57 qualifying laps" created a worst-case scenario that F1 was lucky to walk away from without serious consequences - a view shared by an expert in the field of elite sportspeople's performance in extreme conditions.
A more dire outcome was avoided despite Lance Stroll "passing out" and "fading in and out" of consciousness through many of Qatar's high-speed corners. He fortunately kept it planted albeit with two track limits penalties that he says were in part due to blurred vision, likely from the dehydration and nausea.
WHAT THE FIA'S DOING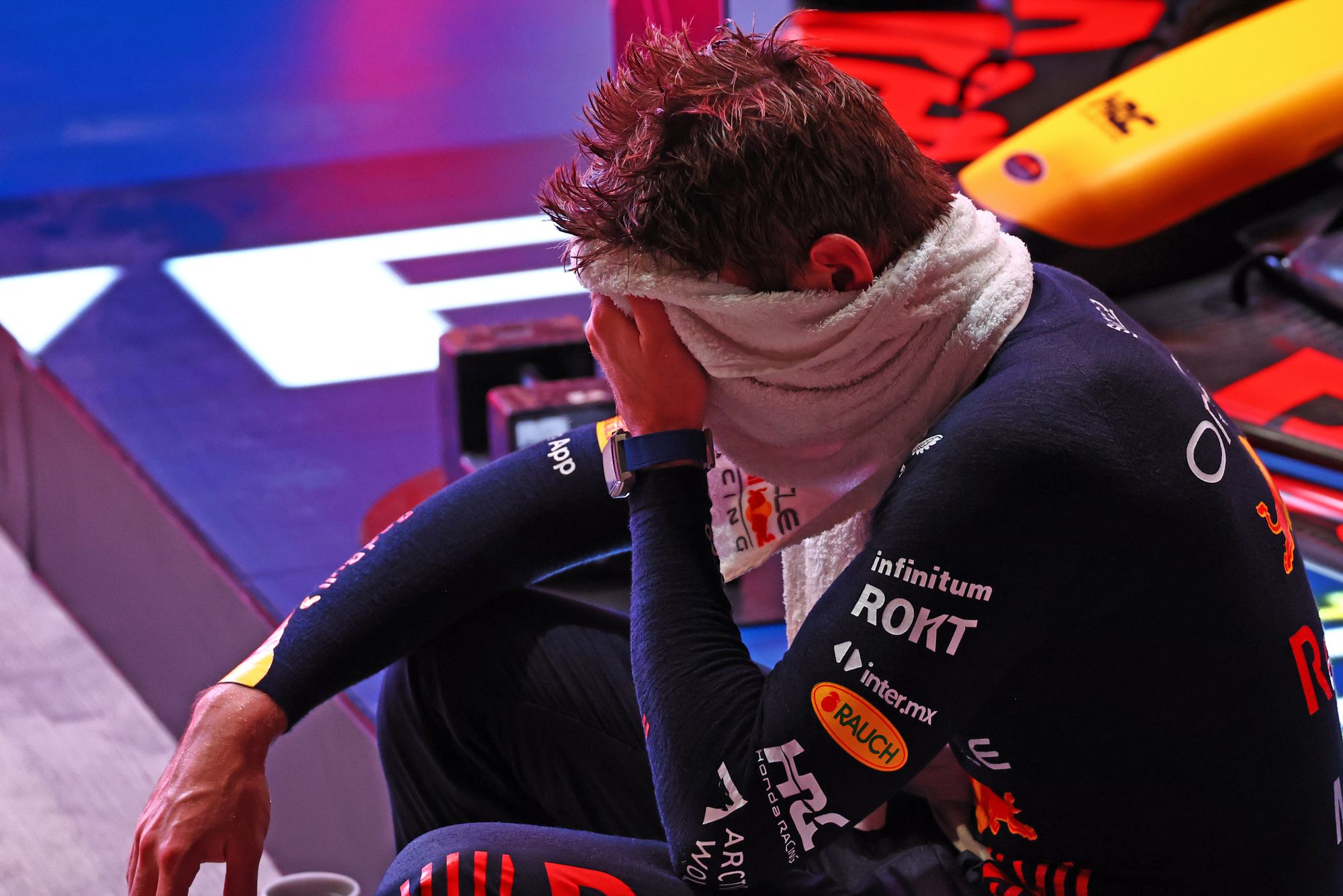 An FIA statement issued on Monday evening acknowledged that a limit had been exceeded in Qatar on Sunday, where air temperatures of over 30 degrees C even late in the evening coupled with high humidity left drivers estimating cockpit temperatures in the 60-80 degrees C range at a circuit comprised mostly of high-speed corners.
"While being elite athletes, they should not be expected to compete under conditions that could jeopardise their health or safety," the FIA statement said of the drivers.
"The safe operation of the cars is, at all times, the responsibility of the competitors. However as with other matters relating to safety such as circuit infrastructure and car safety requirements, the FIA will take all reasonable measures to establish and communicate acceptable parameters in which competitions are held.
"As such, the FIA has begun an analysis into the situation in Qatar to provide recommendations for future situations of extreme weather conditions.
"It should be noted that while next year's edition of the Qatar Grand Prix is scheduled later in the year, when temperatures are expected to be lower, the FIA prefers to take material action now to avoid a repeat of this scenario."
Initial ideas that will be discussed at a forthcoming medical commission meeting in Paris "may include guidance for competitors, research into modifications for more efficient airflow in the cockpit, and recommendations for changes to the calendar to align with acceptable climatic conditions, amongst others" said the statement, which also suggested that "research from other series, such as cross-country events in extreme climates, will be examined for potential applications to circuit events".
'DIRE CONSEQUENCES'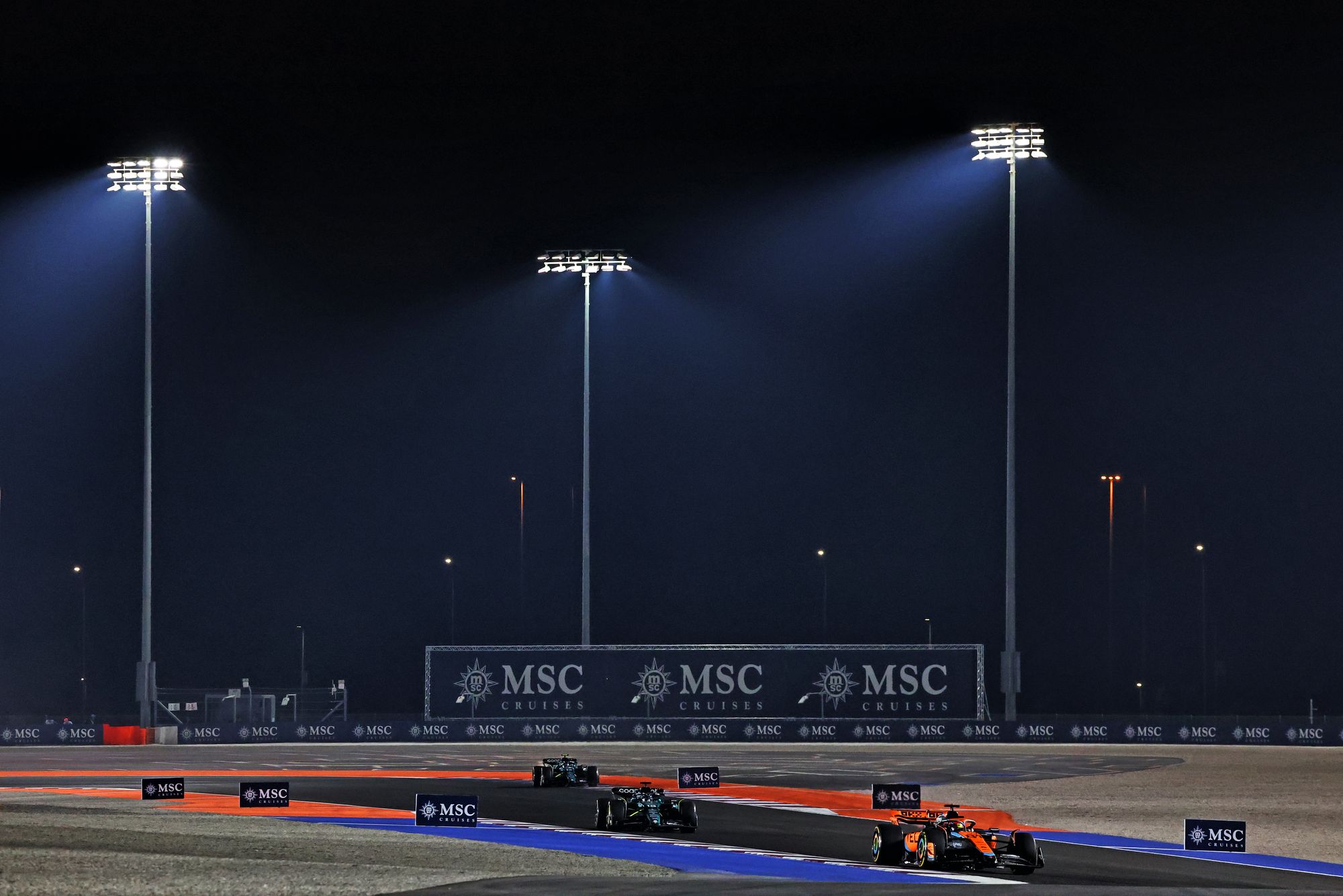 All 20 drivers undergo extensive training to race in extreme heat and humidity, receiving help from experts such as Dr Chris Tyler from the University of Roehampton London who has supported McLaren's drivers to train to race in extreme conditions.
"It's one of those things that's a bit of an inconvenient truth that these guys are 20 of the best drivers in the world and they're impacted - which means it's not [something] you can write off as, like other times, being underprepared or undertrained or underfunded or anyone lacking experience," Dr Tyler told The Race, speaking shortly before the FIA announced its plan.
"[Sunday] was a near-miss for the FIA which would have had dire consequences if there was a loss of consciousness or something like that as a result of the heat.
"I know [Logan Sargeant] stopped which was a sensible thing but who is to say if those drivers were fighting for something, if they were fighting for a drivers' championship would they have stopped so easily?
"There's definitely a conversation [for the FIA] to be had."
DRIVERS CAN'T MAKE THIS DECISION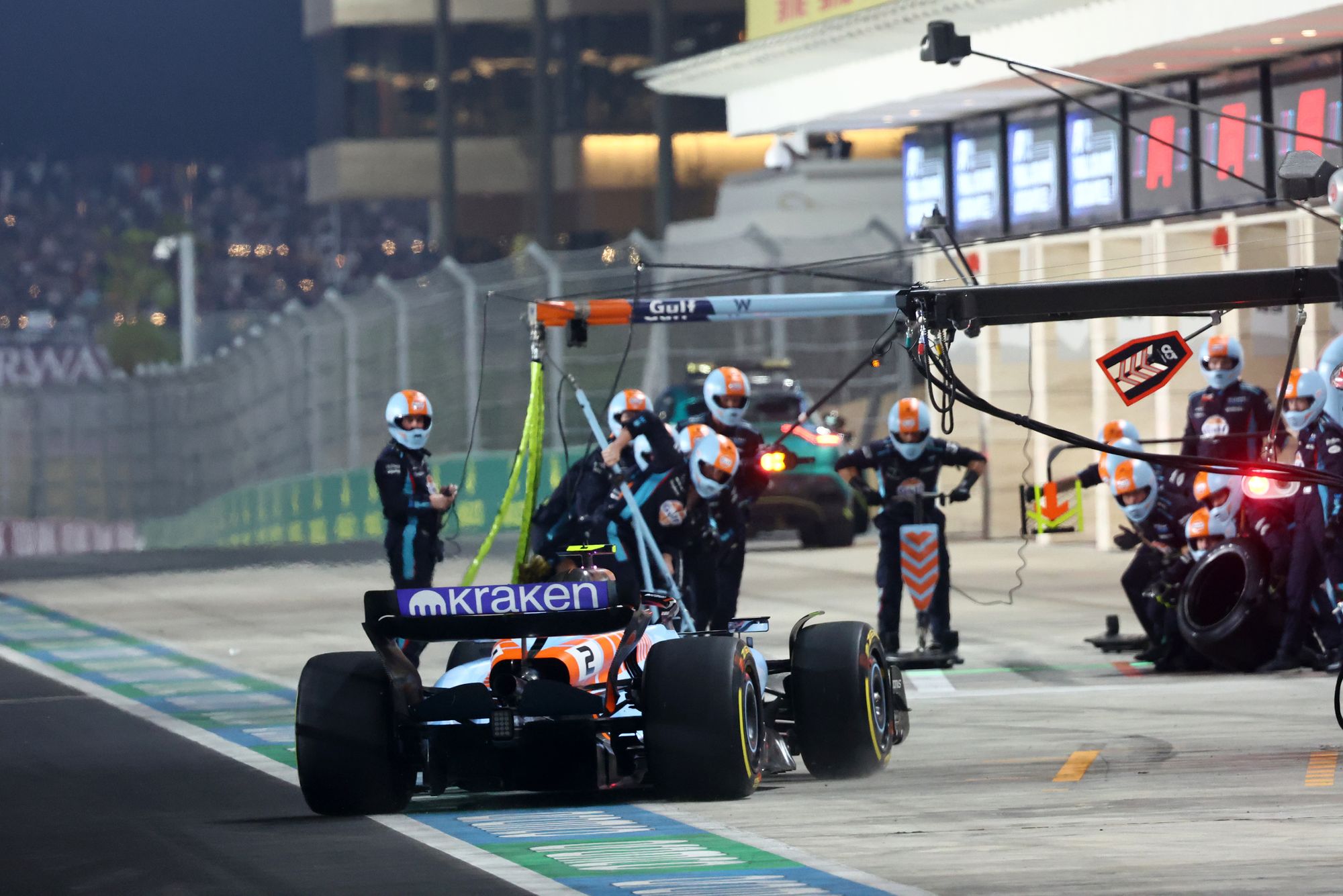 The FIA acknowledging that while "the safe operation of the cars is, at all times, the responsibility of the competitors ... they should not be expected to compete under conditions that could jeopardise their health or safety" is a significant admission.
Dr Tyler's point about the context of Sargeant's race when he retired is an important antidote to the cries of 'but why didn't the drivers park it if they couldn't handle the heat?' from some quarters after the race.
Esteban Ocon's comments after earning the "hardest fought points that I've ever had to fight for" were also telling of why that view is flawed.
"Retiring, it's not an option. I was never going to do that. You need to kill me to retire. It's true," Ocon said.
Running in last place far adrift from the points made Sargeant's decision easier as well as the fact he'd already been 'weakened' by flu-like symptoms earlier in the week – something that also affected other drivers.
Had he been on course for a maiden F1 points finish you'd have to expect that decision would have been a lot more difficult for Sargeant.
There is so much at stake for the drivers and teams in any F1 race. Leaving the power in their hands over whether they continue in extreme conditions is never going to be a good idea.
TREAT IT LIKE EXTREME RAIN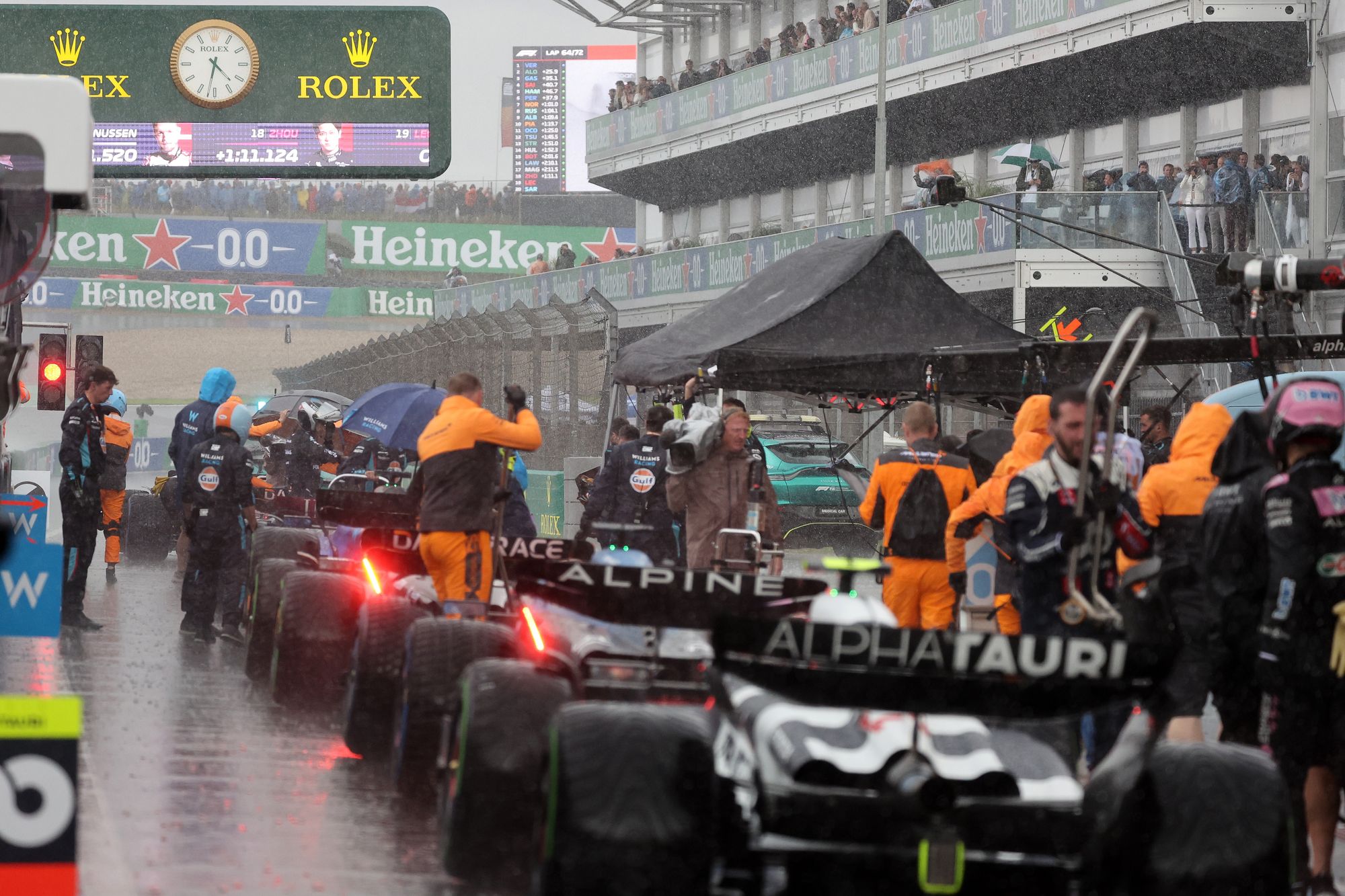 Racing in extreme heat and humidity must be given the same hesitancy, concern and avoidance strategies as rain-affected racing.
Give drivers a choice when it starts thundering down with rain in a race and very few of them would park it. That's why the FIA steps in and makes the decision for them with red flags or safety cars when the rain is too bad.
The same has to be considered for when the humidity or temperature in a race reaches a certain level. When we were at the point of a driver "fading in and out" through high-speed corners and at least two drivers going to the medical centre, it felt like we'd gone beyond the limit.
"Formula 1 probably dodged a bit of a bullet yesterday, had someone passed out driving that would have obviously been horrendous," Dr Tyler added.
"It [extreme heat in F1] definitely has been overlooked but it's a good time now to address that as they have so many hot races. It's not just one or two, there's a good chunk of the season.
"It definitely needs more attention."
IT'S NOT JUST DRIVERS AFFECTED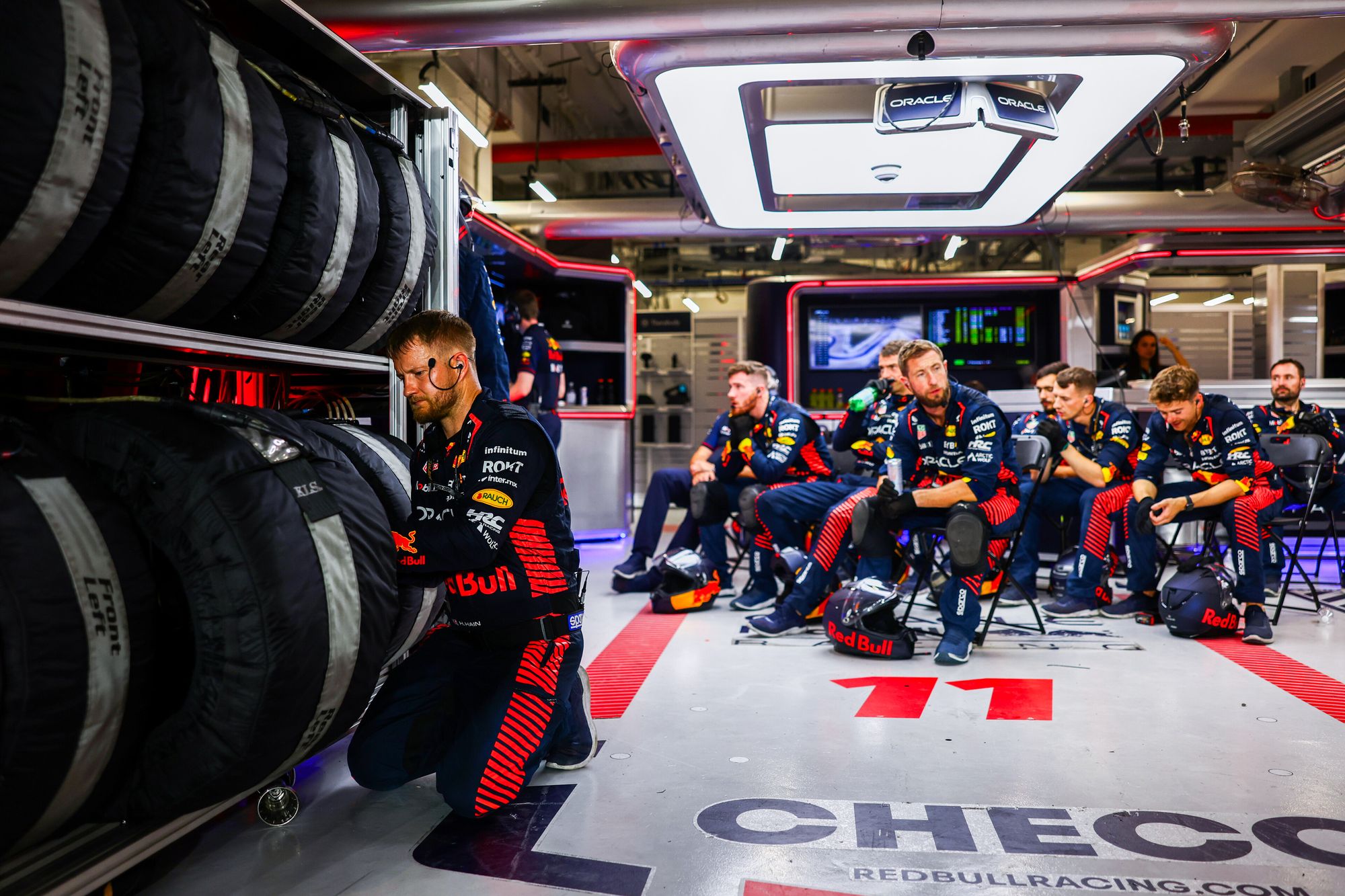 The impact of the extreme heat isn't just limited to the drivers either.
"What's often overlooked is that the drivers get all the attention, but the mechanics and the engineers are there in the garages, in the same sort of conditions," Dr Tyler said.
"Yes they're not driving the car but they're building it or constructing it Wednesday-Sunday.
"We've looked at how we can improve the health of the performance of the pitcrew, the engineers and the mechanics. They're in a garage that at some races can be 35-40 degrees."
This weekend was of course a particularly unfortunate set of circumstances. Run this race on Saturday and it's likely there wouldn't have been the same problems.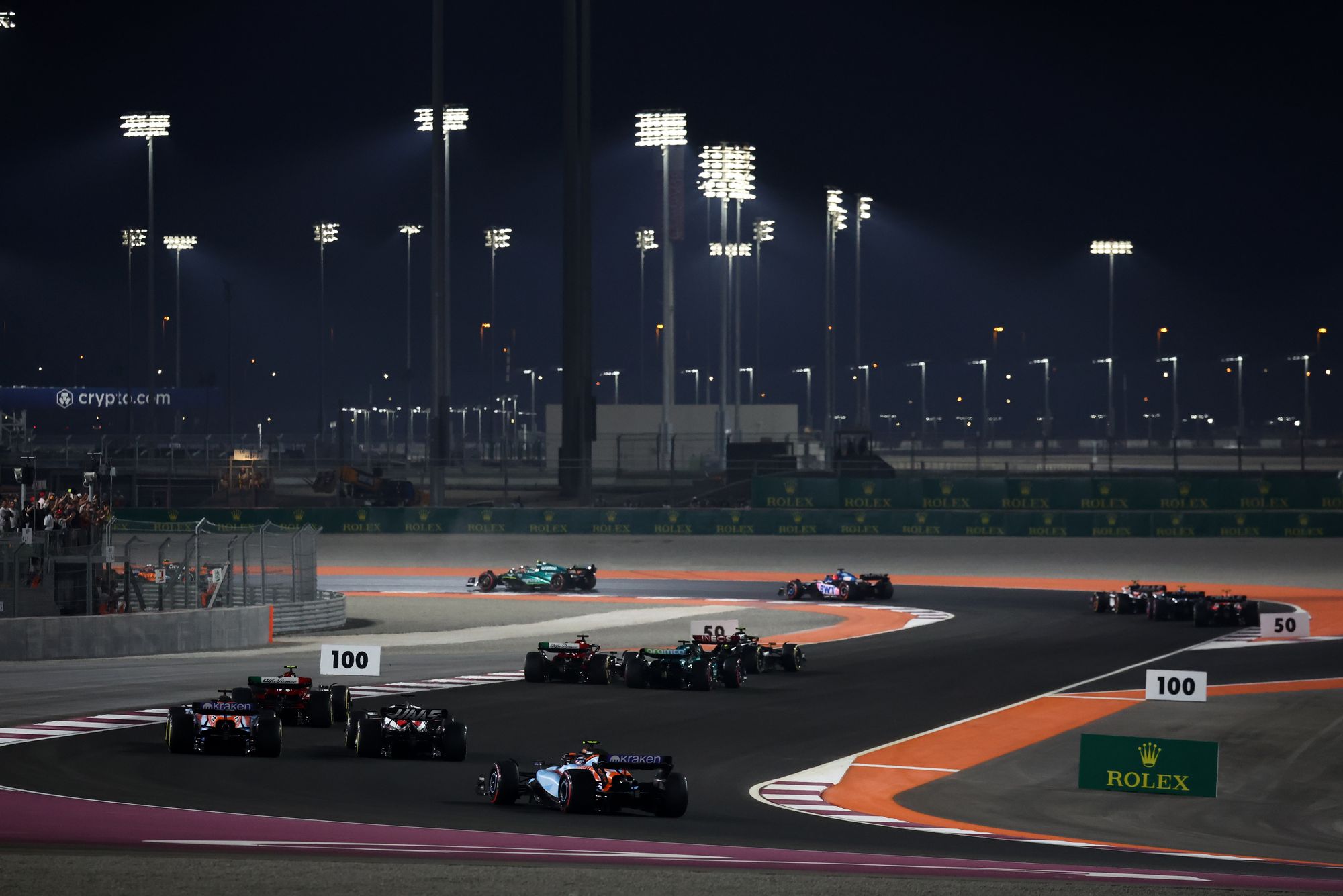 Likewise without the maximum stint mandate, there would have been more opportunity for drivers to ease off through the high-speed corners as they nursed their tyres, making the race less physical. Instead it was a flat-out battle at one of the most physical tracks of the year.
There was also an element of slight underestimation among F1 teams heading into the weekend, according to Dr Tyler, as it was two years on from an inaugural Qatar race in 2021 (albeit in November) that didn't produce this magnitude of issue.
"The biggest surprise for this one was that there was less focus on it [beforehand] so there was less preparation," Dr Tyler said when The Race asked if any of the drivers' post-race comments surprised him.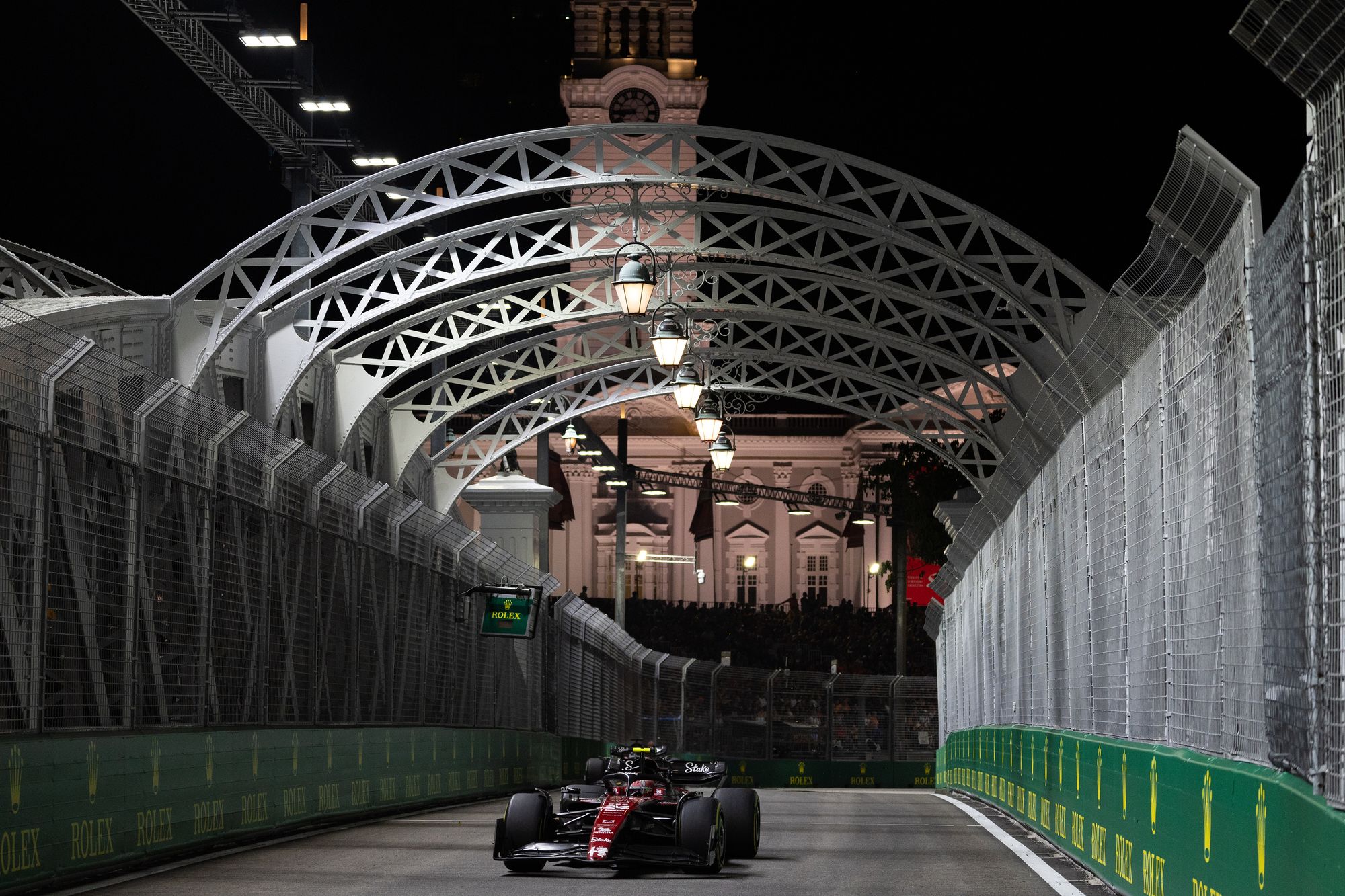 "The drivers are now far more aware of races like Singapore for instance. Certain races they really do plan for. This one with slightly different scheduling this year it seems to have been slightly missed out as a high-risk race.
"There were the tyres and track concerns but temperature doesn't seem to have been discussed until it was too late, which was a bit of a surprise. But I've kind of learned to not be surprised in F1 that the drivers are often an afterthought sometimes, they're almost seen as robots.
"And so they just kind of assume they'll be fine whereas it's not always the case. Perhaps it was a slight under-preparation for this race, it was a particularly nasty combination of heat and humidity so there was no escape.
"Other than that knowing all the pieces of [how extreme heat affects drivers] it was very predictable, just not necessarily planned for by all.
"It doesn't mean that those who tolerated it the worst weren't prepared.
"There's various reasons why you wouldn't be able to tolerate it, the fact it was so widespread does suggest that it was maybe a general oversight and/or pretty extreme combination because I certainly hadn't hurt much talk of this being one to focus on from a heat point of view and it turned out to be 38 degrees."
And it "could have been even worse" as Piastri noted had it been held on Thursday when the temperature was even higher.
CALENDAR RETHINK WELCOME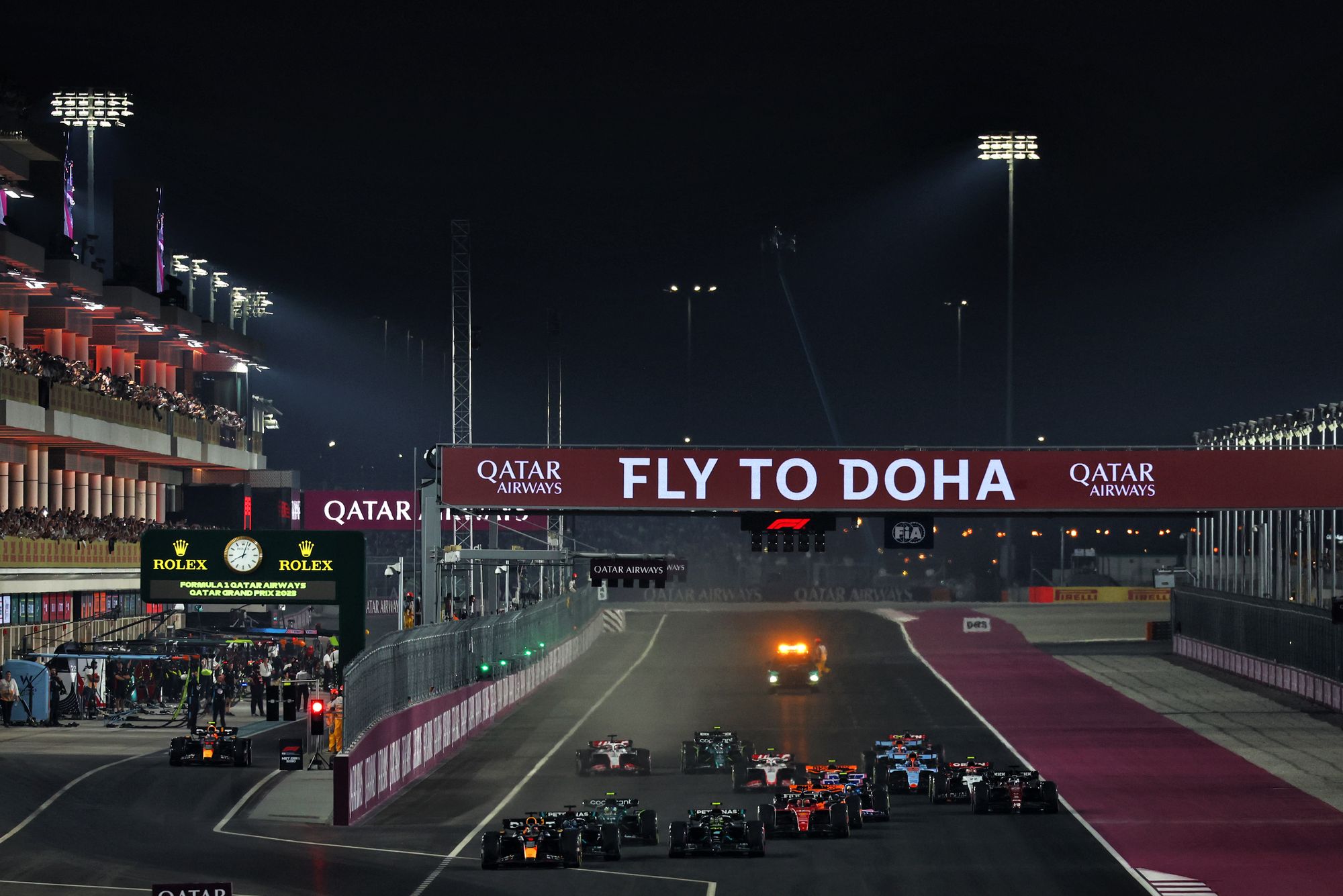 Holding the grand prix in October clearly didn't help either. You wouldn't run the British GP in winter because of the lack of heat and nor should this race be run when there's an excess of heat in one of the host country's hottest months. The FIA's promise to look at calendars in light of what happened is welcome.
Thankfully the Qatar GP is moving to a late-November/early December slot for 2024 but it's still important that the lessons of this race are learned.
Just as F1 and the FIA's understanding of wet races and improved safety measures to mitigate their risks has evolved over the past few decades so too must its understanding of races in extreme heat and humidity – to make sure next time there's no bullet to dodge.
It's to the FIA's credit that it's come out so quickly with a promise of action. Now the pressure will be to make sure those actions are effective.