"We really need Checo to get into that window because - not this year so much but next year - we need him to fire on all cylinders."
Red Bull's first real admission - from team principal Christian Horner in Qatar - that Sergio Perez needs to do more for the team to be able to reliably count on him in a closer championship fight in the future - not this season - feels like a significant step in not so much their relationship but Red Bull's awareness of its driver situation.
For a while there was a risk that Red Bull would coast through on the sheer quality of the 2023 car and Max Verstappen's driving ability. That papered over any cracks with the second driver because Verstappen has single-handedly won both championships.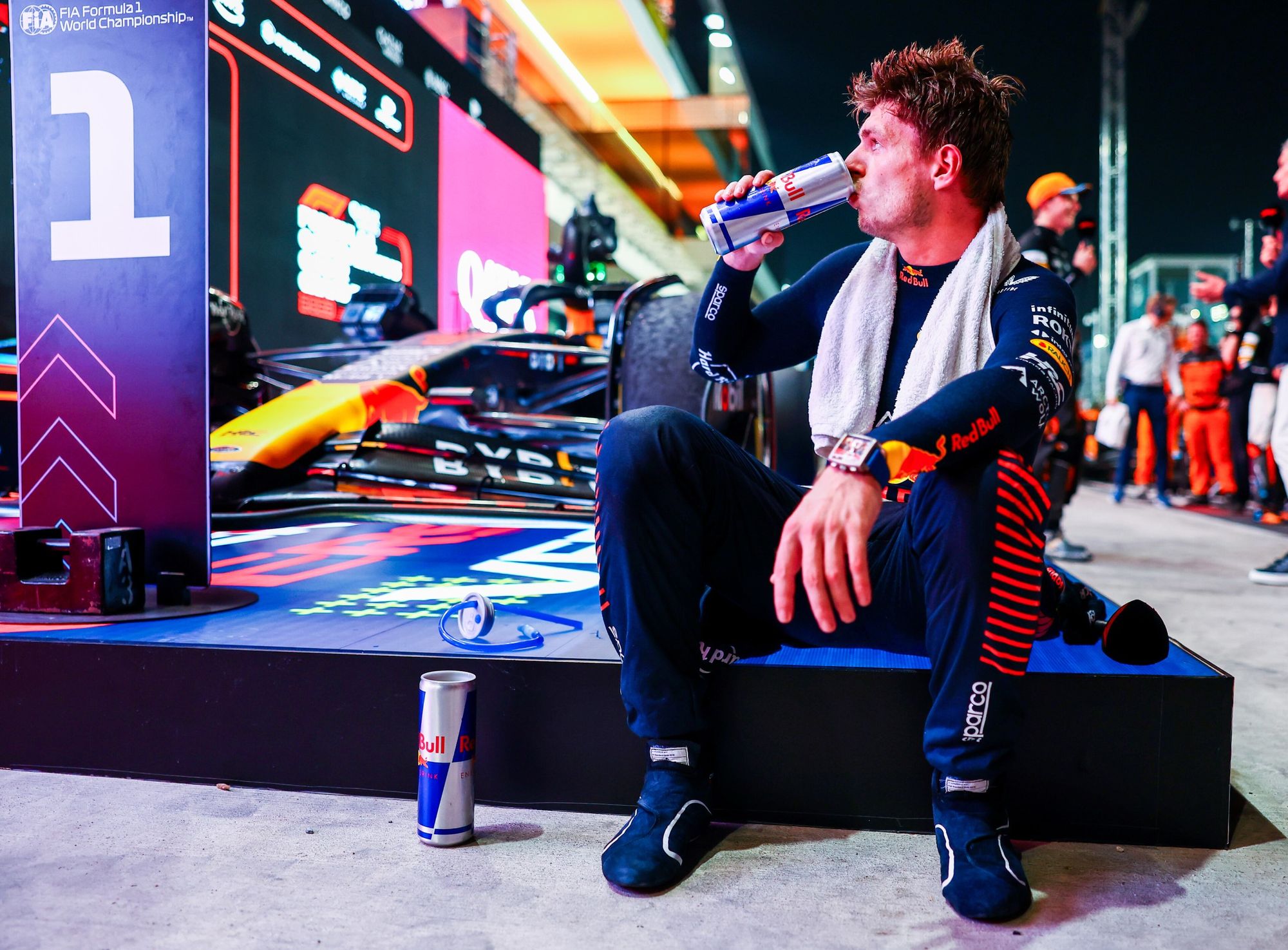 What we have said all along is that Red Bull needs to be worried about the hit-and-miss nature of Perez's form for when there is closer rivalry - whether that is at the end of the current season or in the future if Red Bull has a closer championship challenger.
At his worst - which Perez has been in the last couple of race weekends and on Saturdays in particular several times earlier this season - he cannot be counted on to support a title bid. He's just not quick enough, not competitive enough.
But Red Bull hasn't had to worry about that because it was always a future problem. Now with only a handful of races left this year, a potentially different 2024 season is not far around the corner.
There are going to be renewed challenges from Mercedes and Ferrari, and McLaren has made a lot of progress. There's no guarantee that the pecking order will be as it is now in a few months' time at the start of next season.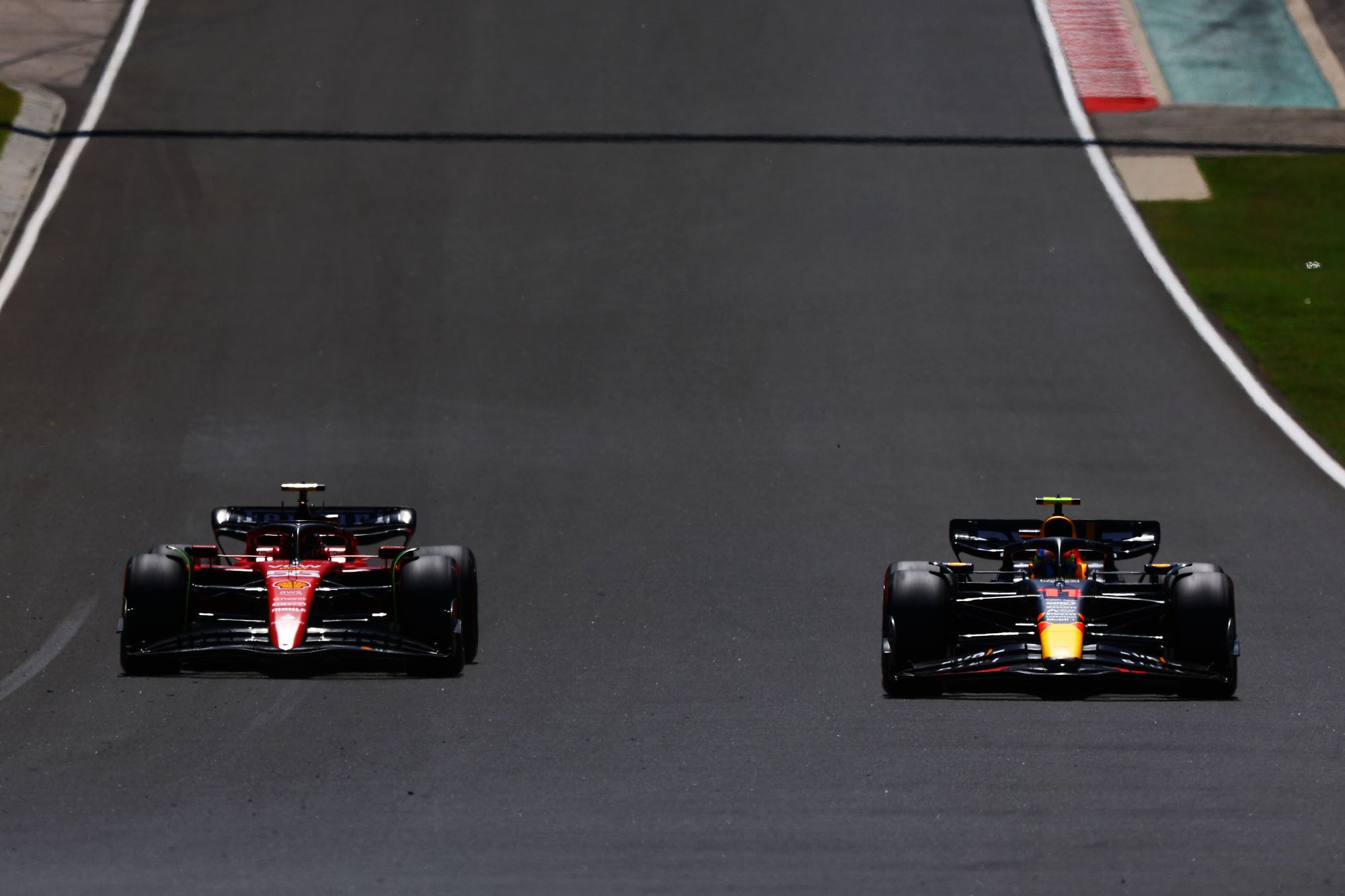 Red Bull cannot assume anything. And in any case, as an elite sporting organisation, it is not in Red Bull's interest to assume it will be at the front. It has to plan for the worst.
What Red Bull is saying is that it urgently needs Perez to find his form. That's very, very strong wording. Coming from Horner, who does not like to publicly throw anyone under the bus and is very, very defensive about his own people, this is a clear admission that Perez is not doing a good enough job and Red Bull is now worried about him in a 2023 and 2024 context.
There are only so many times Red Bull can state how much it wants what would be its first ever 1-2 in the drivers' championship. Perez is fortunate that Lewis Hamilton and Fernando Alonso couldn't capitalise properly on his bad Qatar weekend - Hamilton in particular dropped the ball there. That might have given Perez a championship battle reprieve.
But the fact remains that he is at serious risk of barely limping over the finish line to be second in the points in a car that has comfortably dominated the championship in Verstappen's hands.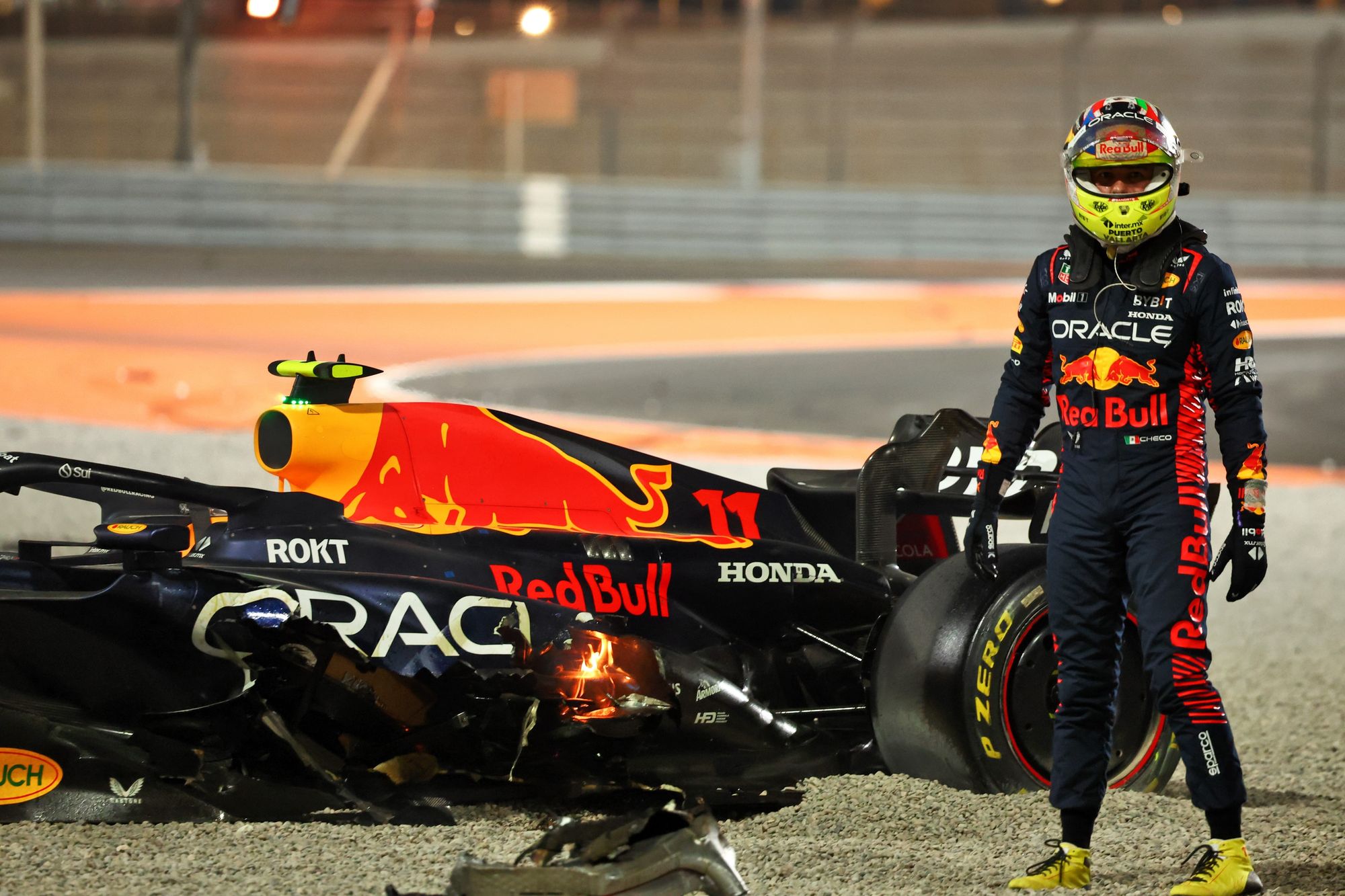 Where does all this leave Red Bull and Perez? On the surface, not in a particularly different place to how they've been for the last few months. Because the best thing in Perez's favour all this time has been the fact that there has been no alternative.
Red Bull has dropped drivers for less - drivers who have offered more than Perez has shown in the last few months. The feeling is there's no one to drop him for.
Red Bull has made its driver choices for next year and one driver of particular interest is currently due to be on the sidelines: Liam Lawson.
However, as much as I understand that Red Bull did very, very much want to put Lawson in an AlphaTauri seat for 2024, it's probably too big a gamble to launch him straight into the senior team after just a handful of F1 races for the junior one. Even by Red Bull's standards, that would be a big, big risk. It would be even more dramatic than what it did with Verstappen early in his career. And with all respect to Lawson and the good job he did in his stand-in races that showed he probably does deserve a full-time F1 seat, he is no Max Verstappen.
But what about Daniel Ricciardo replacing Perez?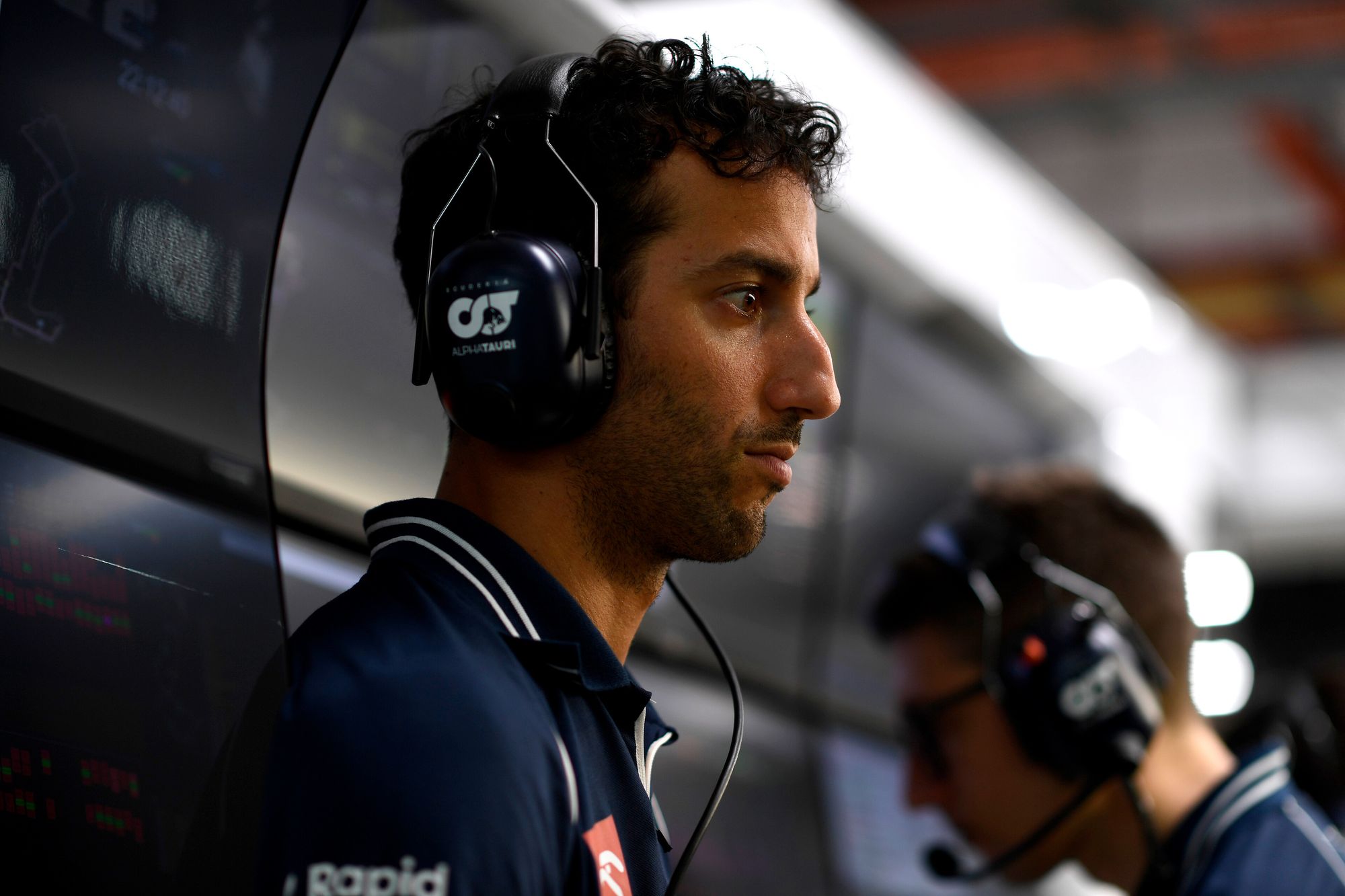 A few months ago this would have been a silly thing to entertain. Ricciardo would have needed to do a huge amount more to even get a sniff of a Red Bull Racing seat again.
However, one thing that must be factored in is that desperation - and I think there is now a degree of desperation - could swing things.
The best thing for Perez is that Ricciardo has not been in the AlphaTauri for the last few races to make a good case for himself while the argument for dropping Perez has looked this strong. If it had been Ricciardo in the car not Lawson, and if Ricciardo had got points in Singapore (and he may well have done in Japan, too) and done well in Qatar, then Perez would be under enormous pressure for 2024 given his own performances in this run of races.
But that hasn't been the case because Ricciardo's been out injured.
Unfortunately for Perez, right when he's under more scrutiny and pressure than ever before - especially from within Red Bull - Ricciardo is coming back. The United States Grand Prix will be his first race weekend since he injured his hand in the Netherlands at the end of August.
If there's any glimpse of Ricciardo getting back to 90-95% of what he offered Red Bull before he left in 2018, Red Bull's going to have to seriously consider going for it.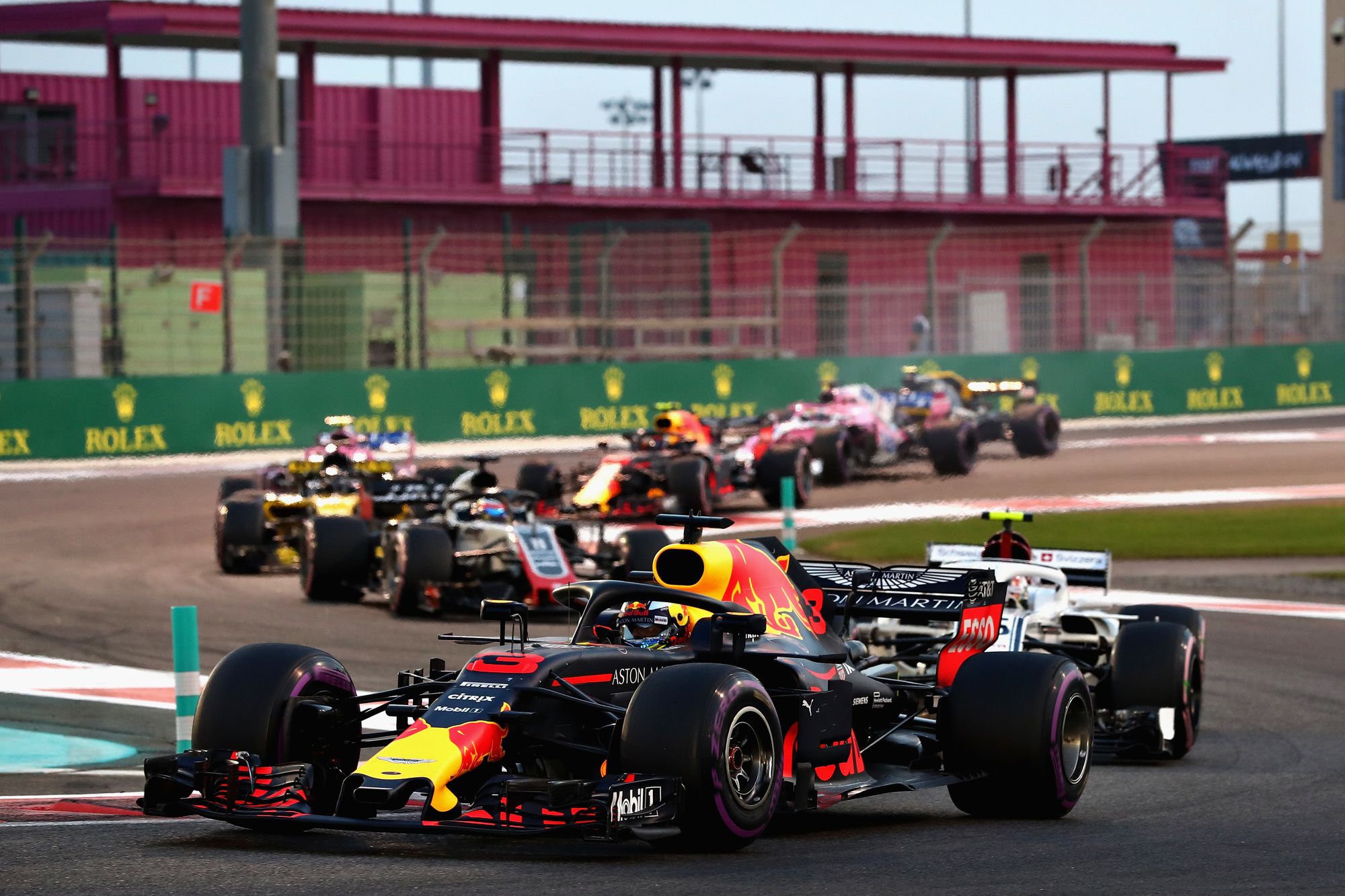 Perez at his best gives Red Bull everything it needs - even in a closer championship battle.
The problem is Perez needs to be at his best all season, or at least 95% of it, for that to be of real use to Red Bull.
The Perez that we've seen more often than not since Baku nearly six months ago has not been Perez at his best.
But let's assume Ricciardo isn't back to his own best. Let's say we have Ricciardo at McLaren level. That won't be good enough for Red Bull either - he was very, very poor at McLaren.
Even then, there is an upside to Ricciardo. If he shows at AlphaTauri that he is looking competitive and produces some of his old racecraft, if he can show on the simulator that he's doing a reasonable job relative to Verstappen, has Red Bull got that much to lose by giving him a try in Perez's seat?
If it's lost faith in Perez's ability to drive at the level required to support Verstappen properly and support a constructors' championship bid properly and give the team what it needs, is there anything to lose by going for Ricciardo? If the overriding belief is that Ricciardo's not going to offer much less than Perez even if it doesn't work out, then Red Bull hasn't lost anything by trying.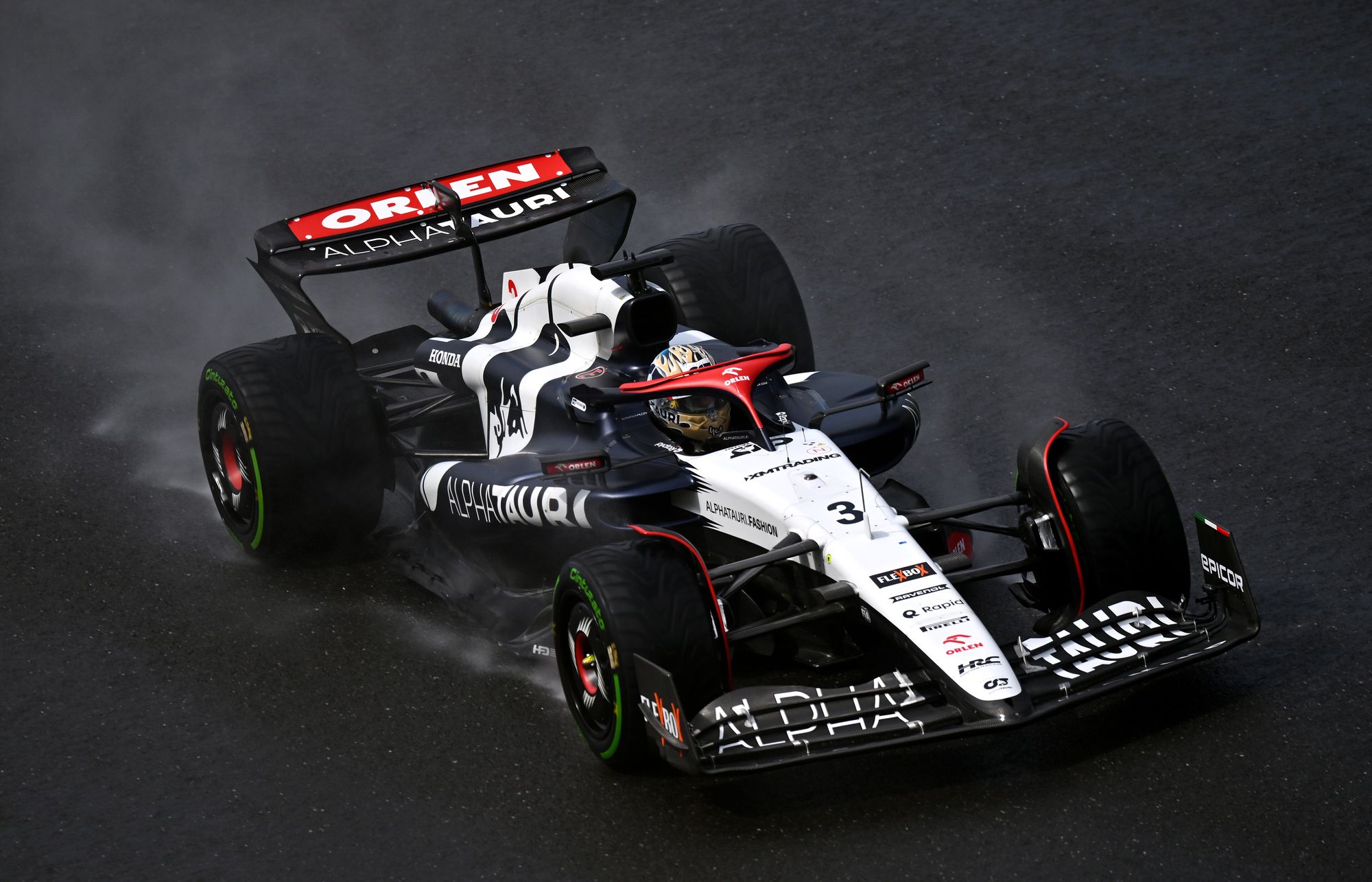 The question for Austin and onwards is whether Ricciardo comes back with any remnants of his hand injury or other problems. If he's back in full form, his reappearance really is at the worst possible time for Perez.
It is still true, I believe, that Red Bull wants to make this work with Perez and wants him to reset and find some of the form that he's shown in flashes right through the season - not just at the start of it.
Ultimately Red Bull's hand is forced in terms of having to be patient because there isn't a cast-iron alternative to turn to.
But that could potentially start to change once Ricciardo's back on the grid in one of the four Red Bull cars.