The changing of the guard in Formula 1 is rarely not a seismic moment.
Be it the passing of 'championship dominator' tag from Lewis Hamilton to Max Verstappen or the eventual - if not immediately on the horizon - retirements of Hamilton and Fernando Alonso as the mantle is taken on by the next generation, both of those real and hypothetical scenarios have their significance.
There's no sign of such a handover happening within the Red Bull camp any time soon, given Verstappen's imperious march to a third-straight F1 title and his relentless form compared to team-mate Sergio Perez.
But Verstappen did play a big part in the previous 'passing of the torch' moment at Red Bull, in 2018, as his influence on the team increased and Daniel Ricciardo ultimately decided to pursue pastures new.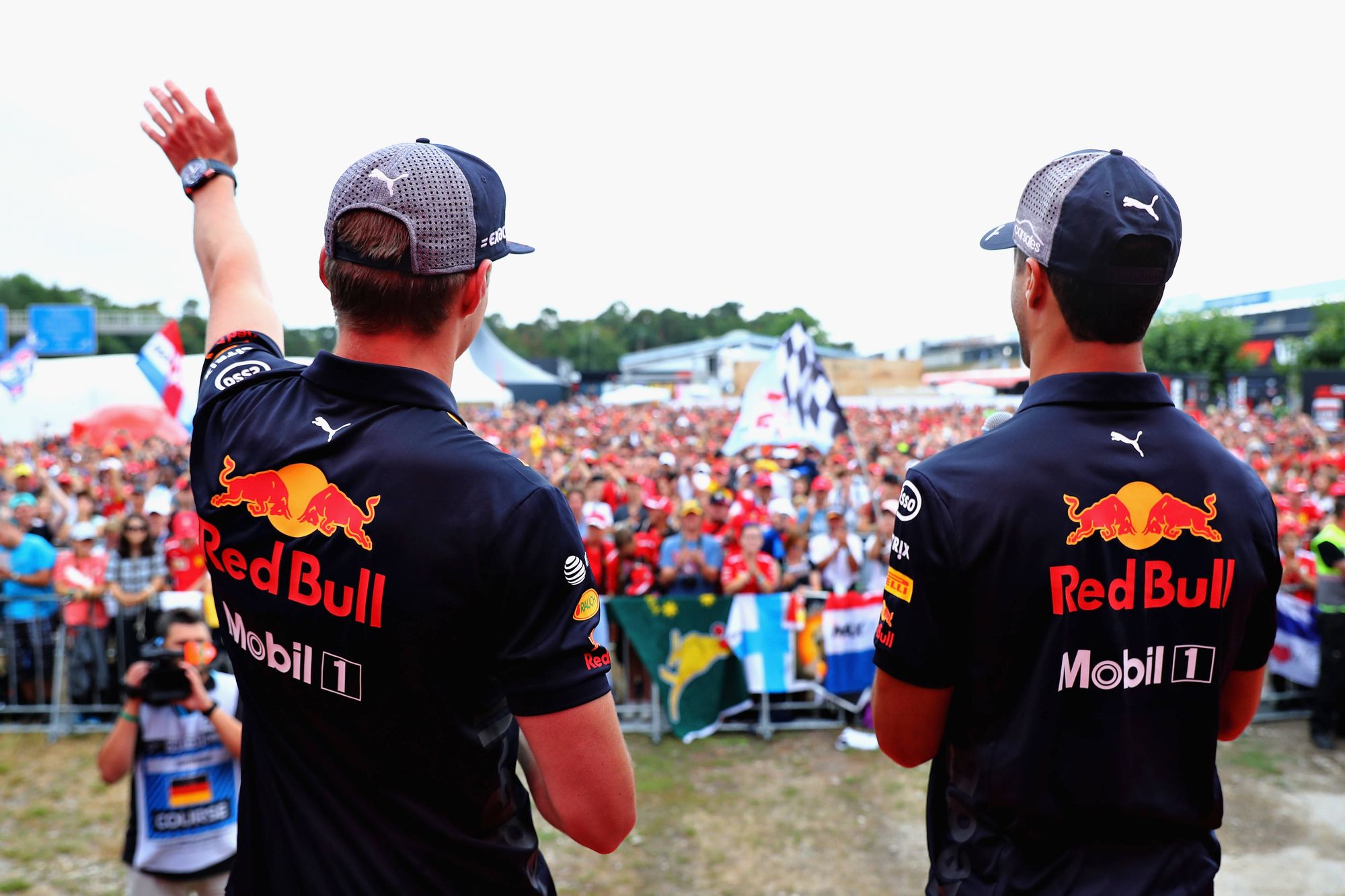 That was their second full season as team-mates and the third in which they had been paired, with Ricciardo holding the upper hand for some of that time - more so in 2016 and 2017 - but Verstappen's natural talent shining through on an increasingly consistent basis.
Verstappen's arrival, which ultimately upset Ricciardo's apple cart, came at a time when the Australian had earned Red Bull's faith and established himself as the team's focal point - only to have that status slowly eroded as F1 wunderkind Verstappen continued along his development trajectory.
And there are obvious parallels between that situation and one driver pairing on the 2023 F1 grid.
That hasn't gone unnoticed, with Danny Dejnowski from The Race Members' Club asking on a recent edition of The Race F1 Podcast: "Is it too soon to wonder if Lando Norris and Oscar Piastri will go the same way of Verstappen and Ricciardo?"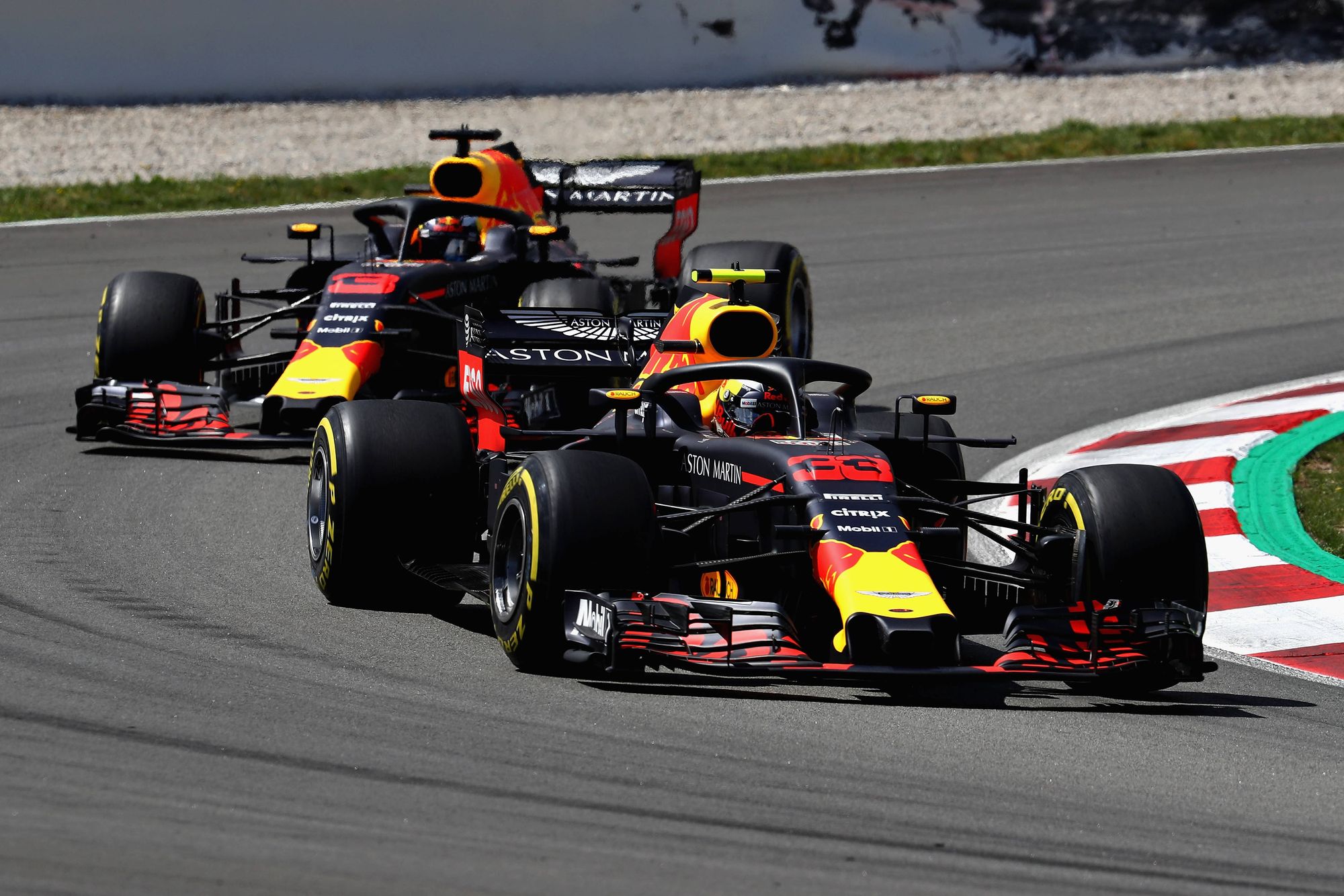 Ben Anderson, part of The Race's team of journalists at the Qatar Grand Prix where rookie Piastri became F1's latest race winner in the Saturday sprint, then beat McLaren team-mate Norris to runner-up spot in the grand prix behind Verstappen, took on that question.
---
For your chance to have your questions answered by our journalists on episodes of The Race F1 Podcast, to get an ad-free version of The Race, early access to content including every episode of our Bring Back V10s classic F1 stories podcast (plus exclusive, extended interviews from the show), to suggest features you'd like us to write and other benefits, click here to join The Race Members' Club.
---
"I think it is too soon;" said Anderson. "Certainly we can wonder that, down the line, but I think where McLaren is at the moment, they just want to have the two best drivers in the car [that they can] while they build back towards being competitive.
"They've had a great season so far, having both drivers push each other on is definitely helping them - the contrast with Aston Martin is stark - and considering where McLaren started the season and where they might end up, that shows the value of having two properly competitive drivers in the car."
Norris has, as Ricciardo did compared to Verstappen in the 2016 season they were first paired together in, had the upper hand over Piastri across the balance of the season and as the MCL60 that began the campaign among the backmarkers has been transformed into a consistent podium finisher.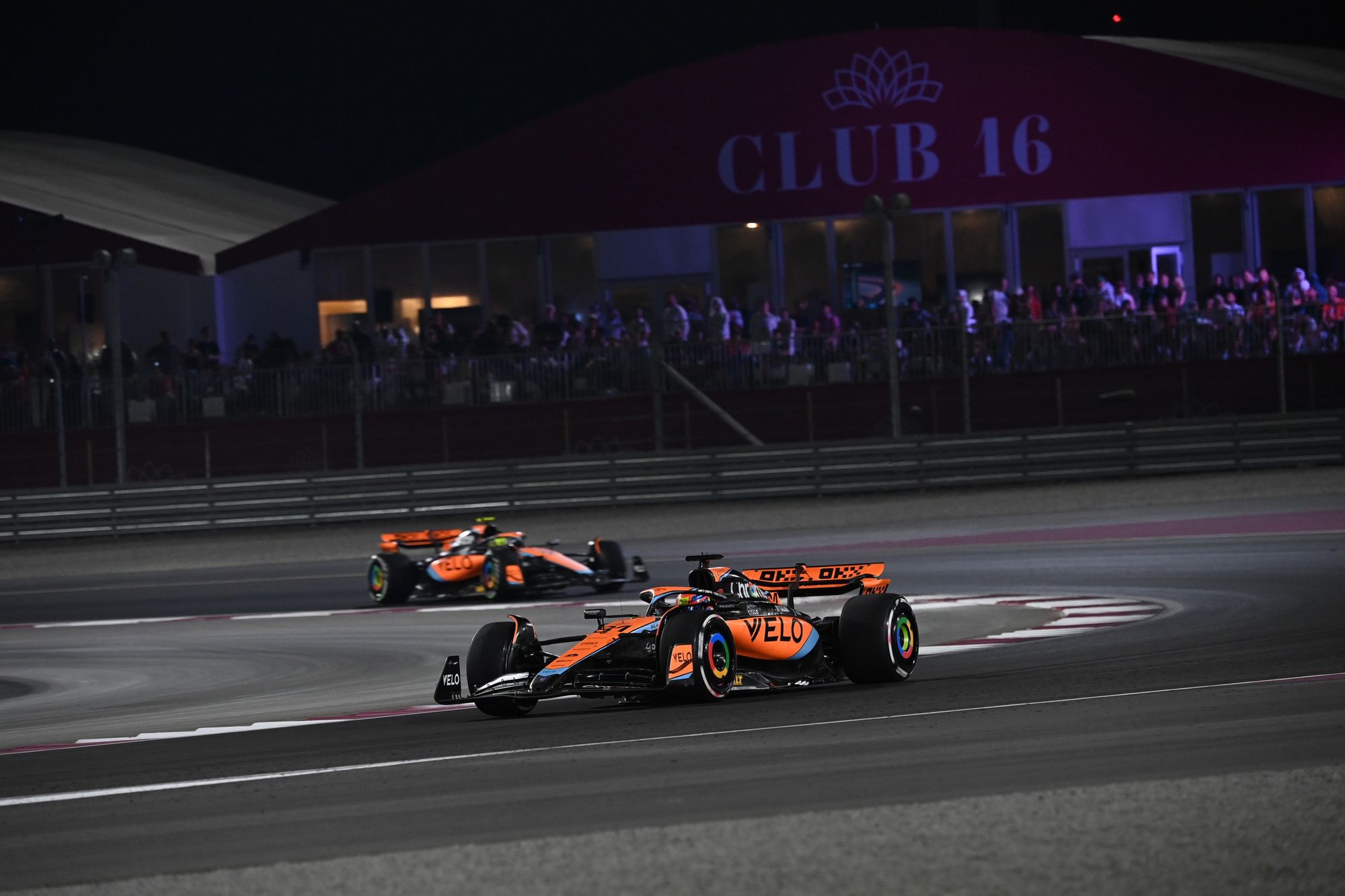 But that gap between the pair has come down, and the significance of Piastri's Qatar win was not lost on Norris - who said in his parc ferme interview after finishing third in that same sprint race "first win - earlier than mine...", a reminder that he is yet to win in F1 despite a high standard of performances.
And while Norris's record is favourable against strong opposition during his time in F1 at McLaren, not least against Ricciardo in 2021 and 2022, Piastri's rise does represent uncharted territory for him.
"Norris is obviously the established one at McLaren, Piastri is the new kid on the block," Anderson continued.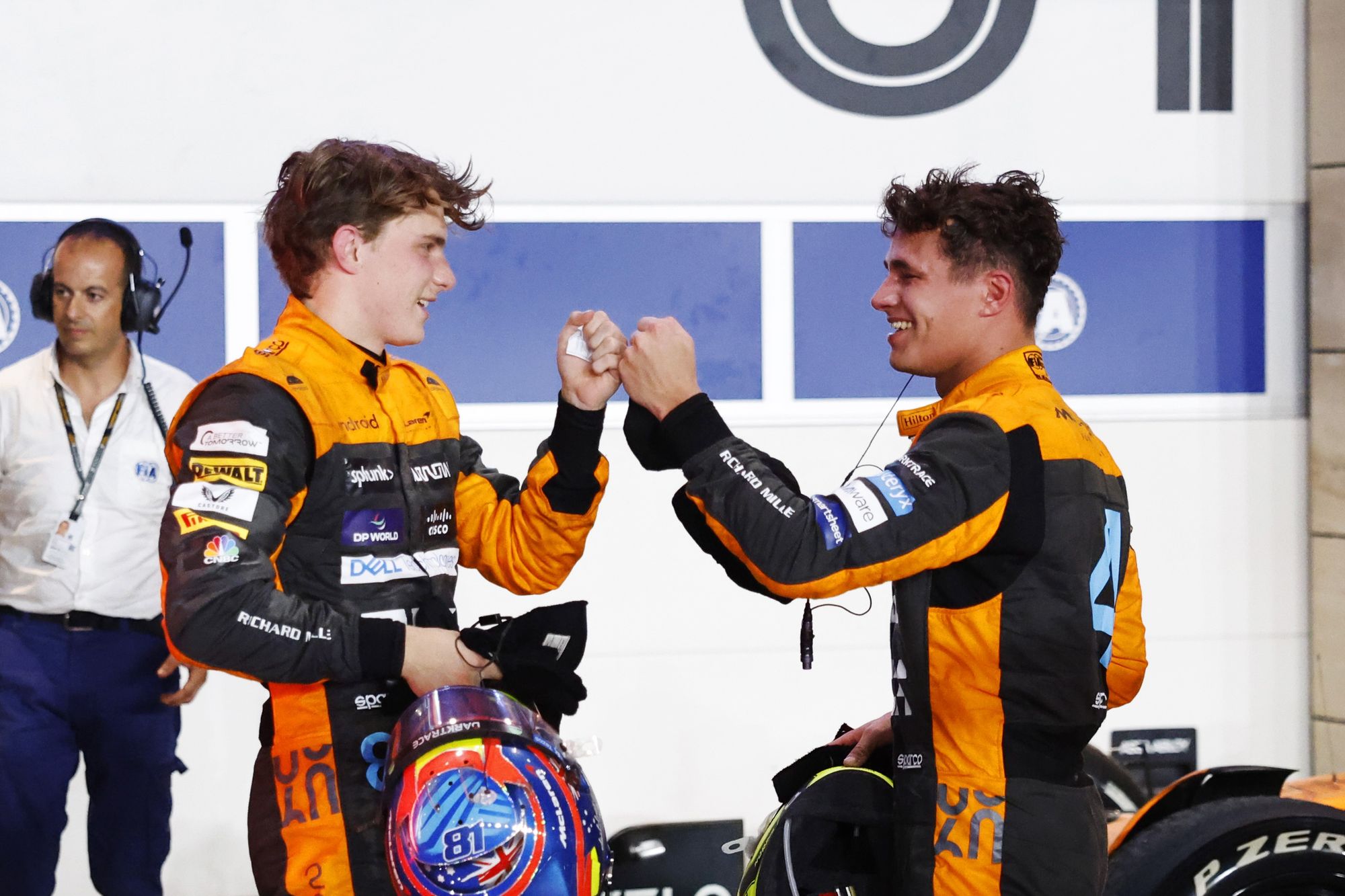 "I don't think it becomes a major issue until or unless Norris feels like McLaren is gravitating around Piastri. If McLaren decides that suddenly Piastri has Max Verstappen levels of potential, like he's a guy who's going to take on Max or eclipse Max, then it becomes tricky for Norris.
"That's ultimately what led Ricciardo to leave Red Bull.
---
Points as team-mates
Red Bull 2016
Ricciardo 220
Verstappen 191 (+29)
Red Bull 2017
Ricciardo 200
Verstappen 168 (+32)
Red Bull 2018
Verstappen 249
Ricciardo 170 (+79)
McLaren 2023 (so far)
Norris 136
Piastri 83 (+53)
---
"He [Ricciardo] was the established guy, he'd seen off [Sebastian] Vettel, he'd won races, he was getting himself ready for a championship tilt and then in waltzes Max Verstappen: almost outqualifies him [Ricciardo] on his first weekend in the team [outpacing Ricciardo in Q1 and Q2 before Ricciardo struck back in Q3] and suddenly Red Bull are like, 'Wow, this is the guy; it's going to take a bit of time but it's all about him'.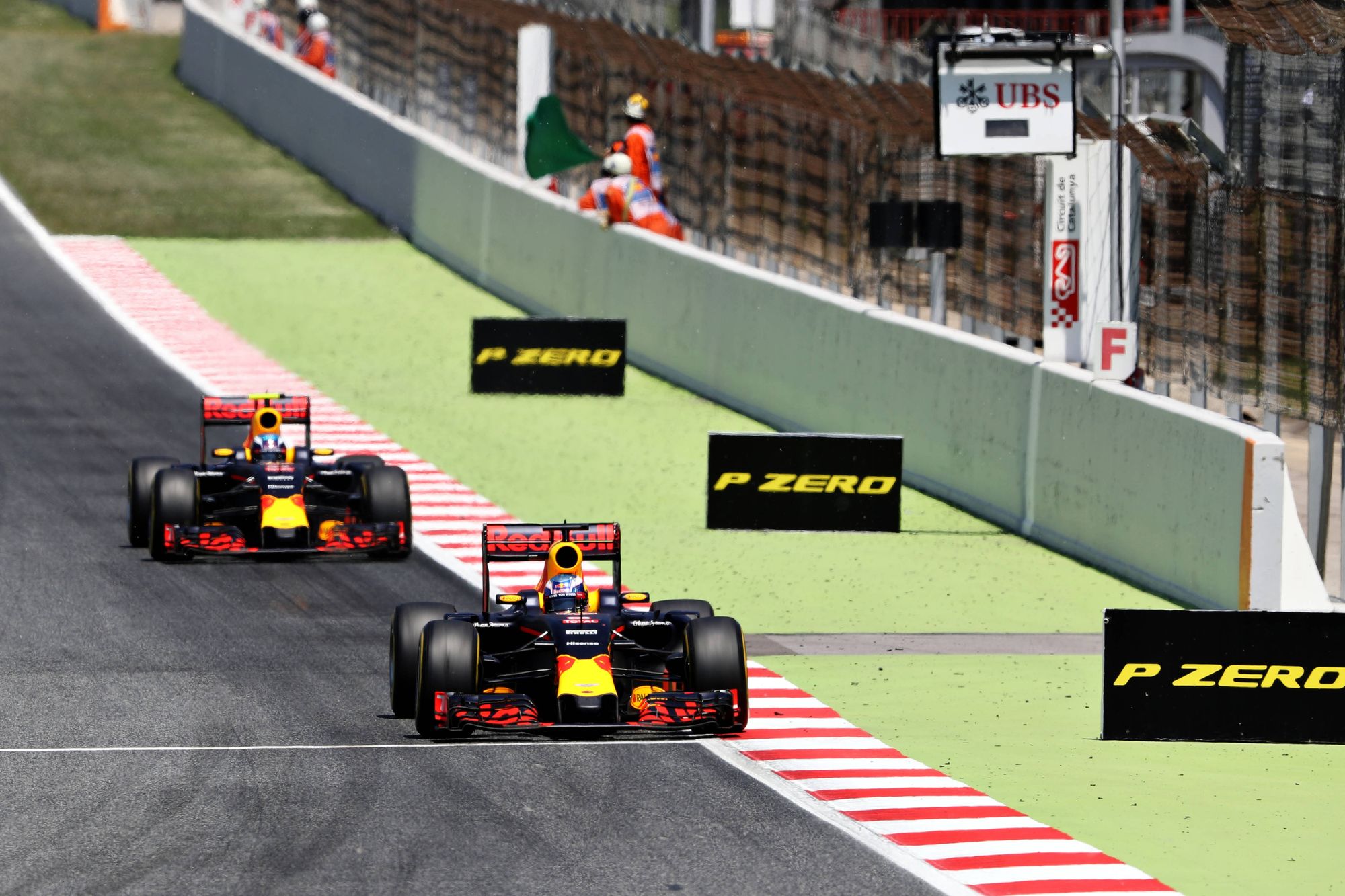 "And then they did the big contract for Max at the end of '17 and Ricciardo could just see which way the wind was blowing.
"Piastri and McLaren, Norris, are not at that point yet. But it could go that way - let's not rule it out."