"I'm so s**t sometimes" is not a comment you expect to hear from a top Formula 1 driver. Yet that was just one example of the very public self-criticism Lando Norris subjected himself to during the Qatar Grand Prix weekend.
The easy conclusion to leap to was that McLaren team-mate Oscar Piastri's success was the catalyst.
It's a compelling narrative, particularly given that comment was uttered over the radio after missing out on sprint shootout pole to Piastri. But while inevitably any driver outperformed by their team-mate will be at least a little unhappy the tendency to be hard on himself is not new for Norris.
What likely magnified the intensity, or at least how obvious it was to the watching world, was the high stakes at a high-speed Lusail that is probably the best-suited circuit to the McLaren-Mercedes MCL60 of the season. As Norris put it after managing 'only' second in the sprint shootout having been only 10th in qualifying proper after both his Q3 laps were deleted for track limits violations, "[it] should have been pole yesterday, should have been pole today, but I'm not, so…"
That thought wasn't completed, but it would surely have been some version of 'I blew it' given Norris justifiably felt this was a weekend that potentially offered more for him than third places in both the sprint and grand prix.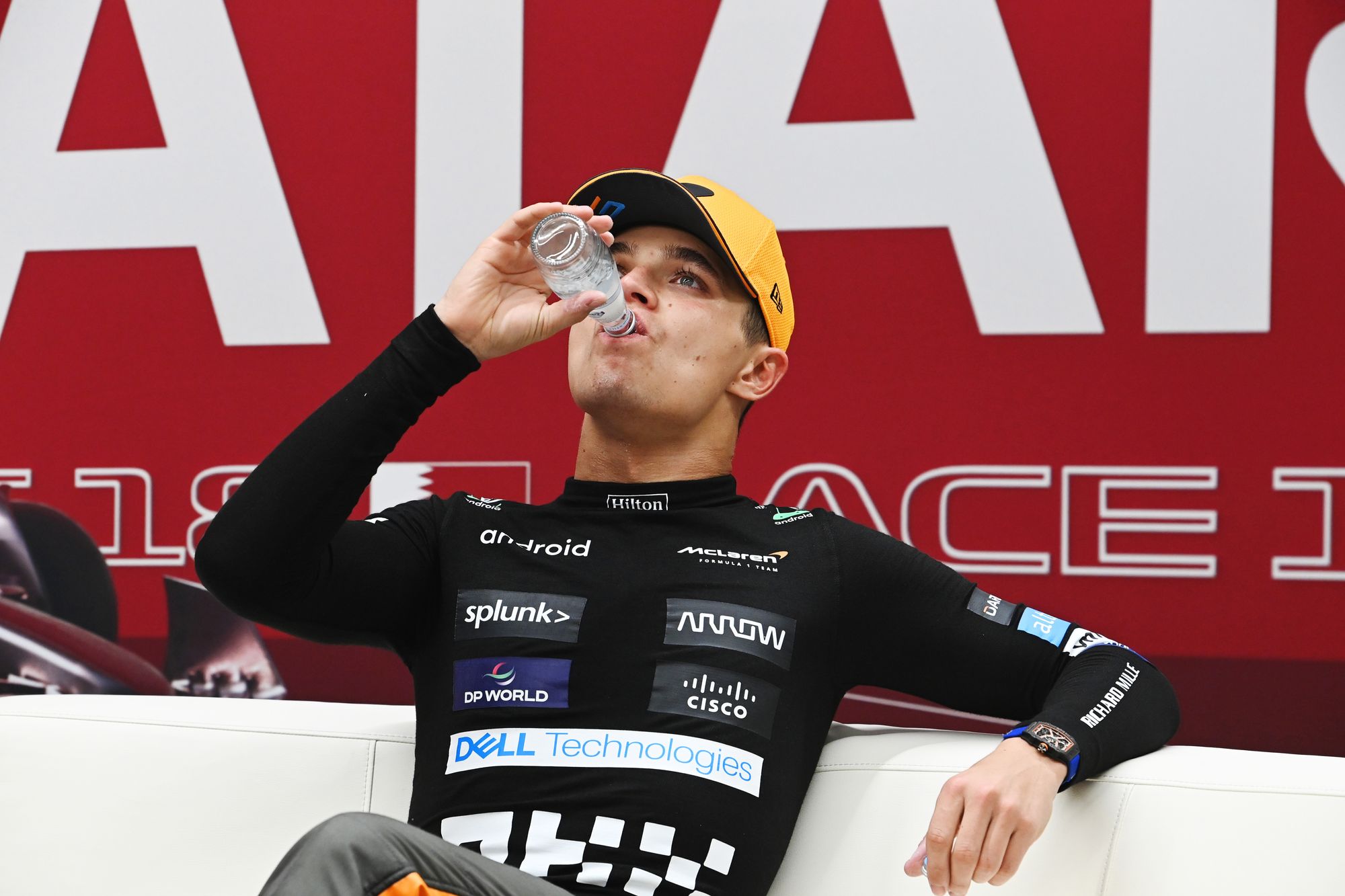 "If I want to be honest with myself, I should have fought for two pole positions this weekend," said Norris. "And potentially two victories.
"I know a big thing to say, but I think if things went well, if I just did a better job and didn't make the mistakes I did over the last two days, which is why I've been so frustrated, because I knew what was on the cards, what we were able to potentially achieve.
"And that was victories, both yesterday and today. So I feel like it was a weekend of missed opportunities for myself to take the fight to Max [Verstappen] and at least give ourselves that opportunity.
"I feel like I've missed out and didn't do what I should have done and achieve what I should have achieved."
This is very much in character for Norris. He's long had a reputation for being intensely self-critical, particularly when it comes to qualifying. And given he's driven a sequence of McLarens notorious for what he calls a "knife-edge" balance, this has happened plenty of times.
While he may not always have expressed his unhappiness so emphatically, there's always been a tendency not to let himself off the hook for blunders or make excuses. He's talked about that regularly during his F1 career, and so have his team bosses.
Returning to the narrative about being under pressure from Piastri, you could also argue that the qualifying errors reflect him being under pressure to beat his team-mate. Perhaps, but if they were symptomatic of some fraying of the edges, his race performances allayed that. Although Norris had a difficult first part of the sprint, he recovered well to third, while in the grand prix itself he had the edge on Piastri on pace as he climbed from 10th to third. This was no self-sustaining negative spiral.
This shows Norris is still operating at a high level. As much as anything, the pressure appears to emanate from knowing what the car was capable of for a driver who has been willing in the past to admit to errors even when ahead of his team-mates.
McLaren team principal Andrea Stella has perhaps the most revealing take on it. First and foremost, he believes Norris feels it's essential to make it emphatically clear to everyone that he's taking responsibility as opposed to take the path followed by some drivers, who generally will grasp at any external factor they can.
"Lando is such an honest person and he perpetuates this honesty in every kind of relationship, including the one with himself," said Stella when asked by The Race about how hard Norris is on himself.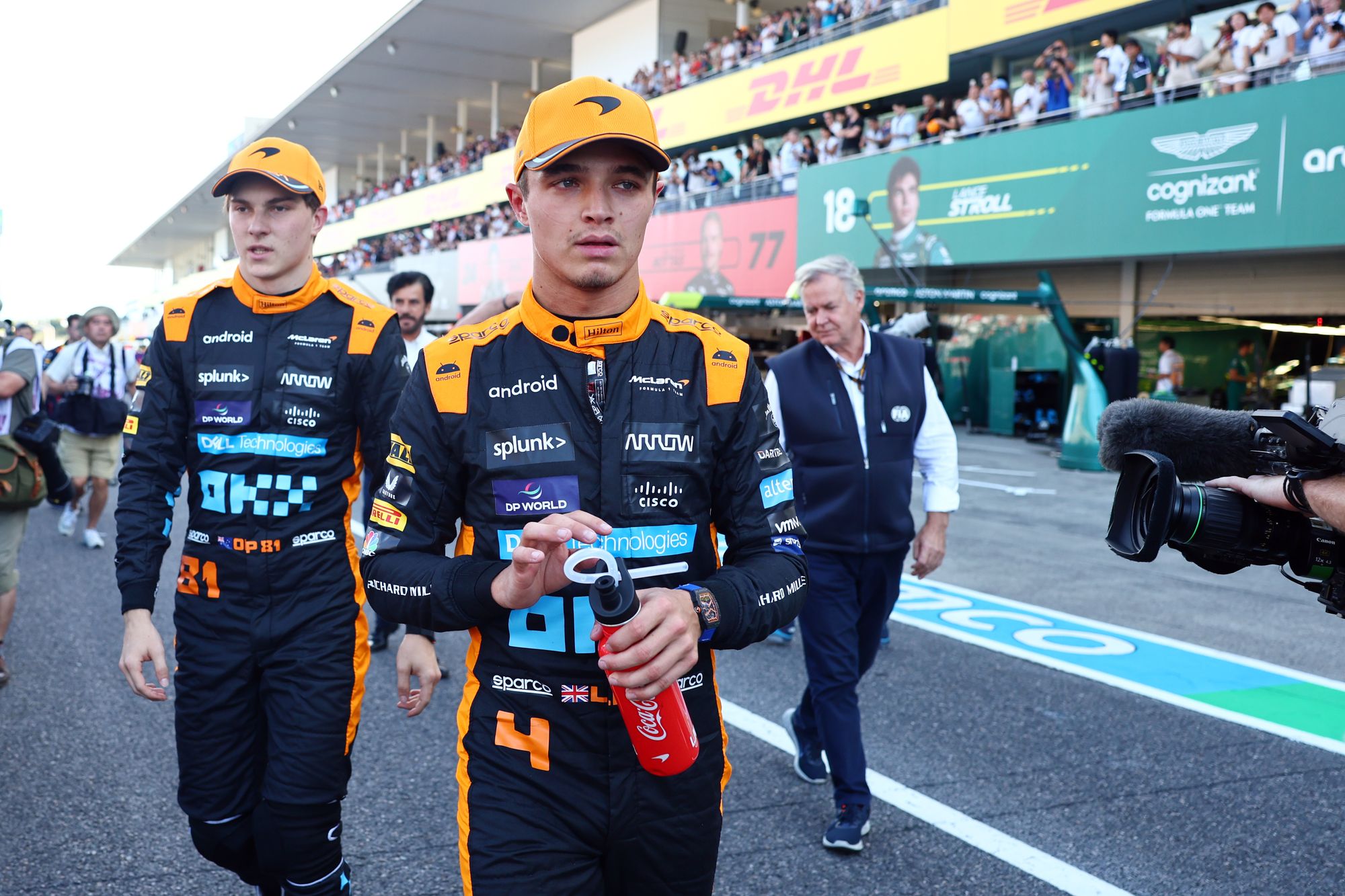 "He wants to make sure that if he gets it wrong, he gets it from the holistic point of view. He doesn't want to look arrogant, he doesn't want to look like 'I'm not acknowledging that I could have done better, so I make it very clear'."
However, Stella went on to highlight what is perhaps the real concern for Norris, which is a question of moderation. Self-criticism is a good, and indeed necessary, process if a driver is to fulfil their potential in F1, but the key is that it does not become counter-productive.
Stella implies that Norris still needs to calibrate this to ensure that it has a positive effect. That's perhaps particularly relevant for Norris who has, in the past, said he's suffered with some self-doubt rather than being fortified with the impregnable self-belief that appears to characterise Max Verstappen.
"You need to find the right balance and you need to find the right dynamics, in terms of communication to the world and in terms of communication to yourself, to put yourself in the position to perform today, and in the position to keep improving every day," said Stella.
"So I think even how harsh he was on himself following especially the qualifying on Friday will be an element of review. And this review will happen, again, very honestly.
"And he will calibrate over time to see 'how tough do I really have to be with myself?' What is the target here to be faster in every single corner, in every single lap, in every single session? Or just be the best, which doesn't imply all the rest?
"So I think there's a bit of a journey, which is for Lando, it will be for Oscar and is for each of us in the team."
What Stella describes there is effectively one part of building experience. Norris is still only 23 years old, albeit in his sixth season of F1, and has already proved himself among the best drivers on the grid. He's yet to win a grand prix, but has racked up 11 podium finishes and the first victory is surely only a matter of time. And it can't be far off given McLaren's remarkable progress.
That will not only allow Norris to fine-tune that self-criticism, but also test to breaking point whether it is in the right window where it allows him to recognise areas for improvement without weighing him down and becoming counter-productive.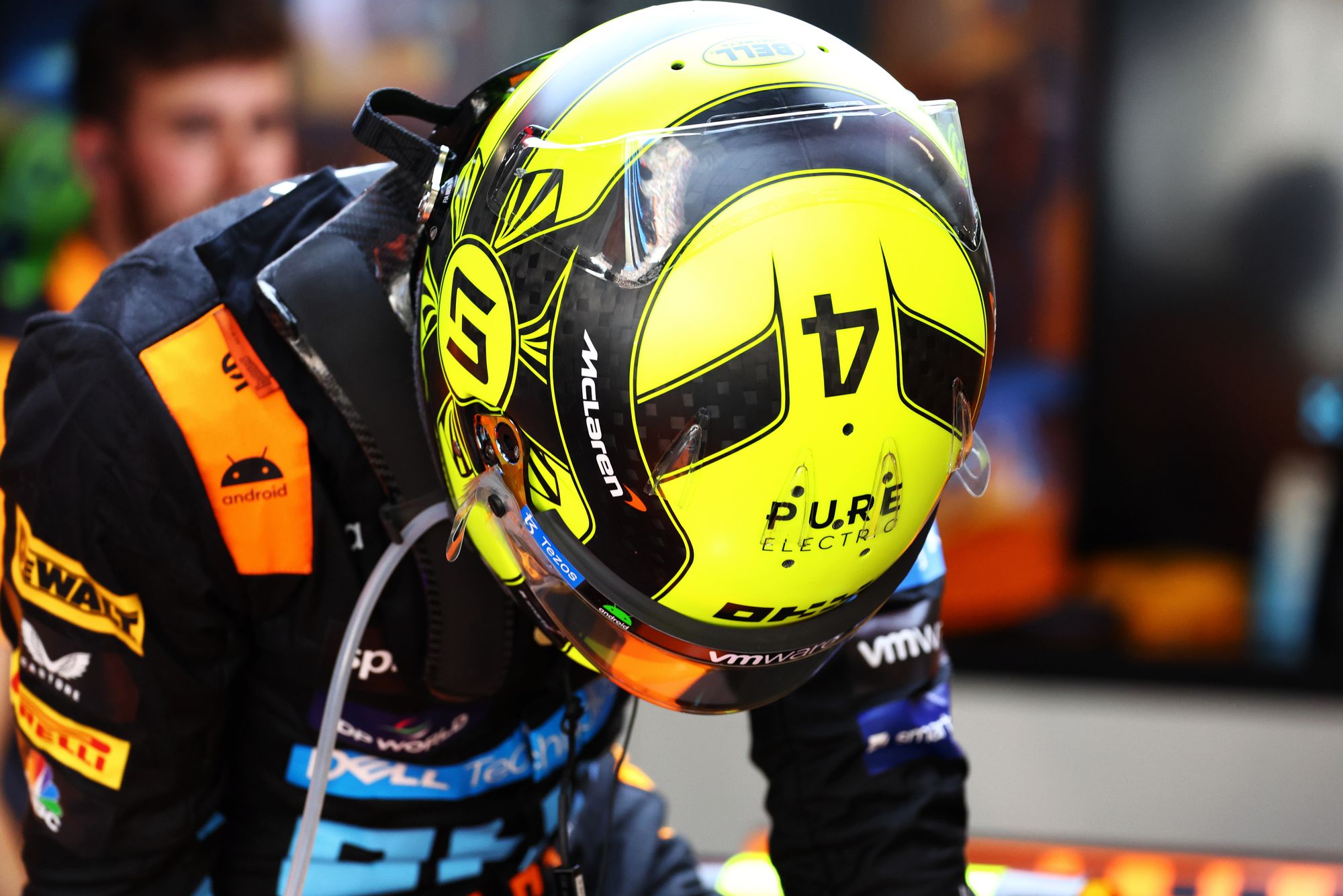 The word used by Stella, "calibrate", is the most telling. Norris must ensure he uses the self-criticism to sharpen his skills and not drag himself down.
What's more, while Piastri isn't, as some contend, the trigger for this tendency given it has been evident for years, he is a potential compounding factor. Add that to the rise of McLaren and expectations that Norris will emerge as a consistent challenger for race wins and it's a testing set of circumstances for Norris.
But it always will be at the sharp end of F1. And far from being a weakness, Norris's attitude and approach should be a valuable weapon. Even if it still does need a little adjustment.