It was a pretty momentous Saturday; in which Max Verstappen clinched his third consecutive world title and Oscar Piastri won his first F1 race. The first was a more predictable outcome than the second but nonetheless, there is something inevitable about the rookie Piastri's progress.
He'd led a race before (the Spa Sprint), two weeks ago at Suzuka he put himself on the front row of a grand prix for the first time and took his first podium. This afternoon he earned his first F1 pole. Winning this race just ticked another box.
His progress is beginning to look almost pre-destined.
I recall talking to his manager Mark Webber about him when he was still in F3. Obviously, I wasn't going to get anything other than positive vibes, but one thing Mark said which stood out was: "He's a Prost, mate. He's such a thinker and so calm. At first I thought I needed to inject a bit of urgency in him, but actually no, he's got his own frequency. That's just where he is."
The way he combines that serene, unflappable persona with how he constructs his weekend in his rookie season is now very recognisable. Especially when it's his first time at a venue. It would be easy to get overwhelmed by the raw speed of team-mate Lando Norris which is combined now with a lot of experience.
When you turn up at Suzuka or Qatar, no matter how familiar you might be with the venues in the simulator, confidence through the fast corners is no small thing – and Norris is dynamite through them. Piastri, just like at Suzuka, is utterly unfazed to be a couple of tenths off on the first day, he just works through his routine of learning. A bit of debriefing, a bit of thinking, a bit of looking at the overlays to his team-mate and a night's sleep – and bang! He comes straight out of the blocks on Saturday bang on the pace.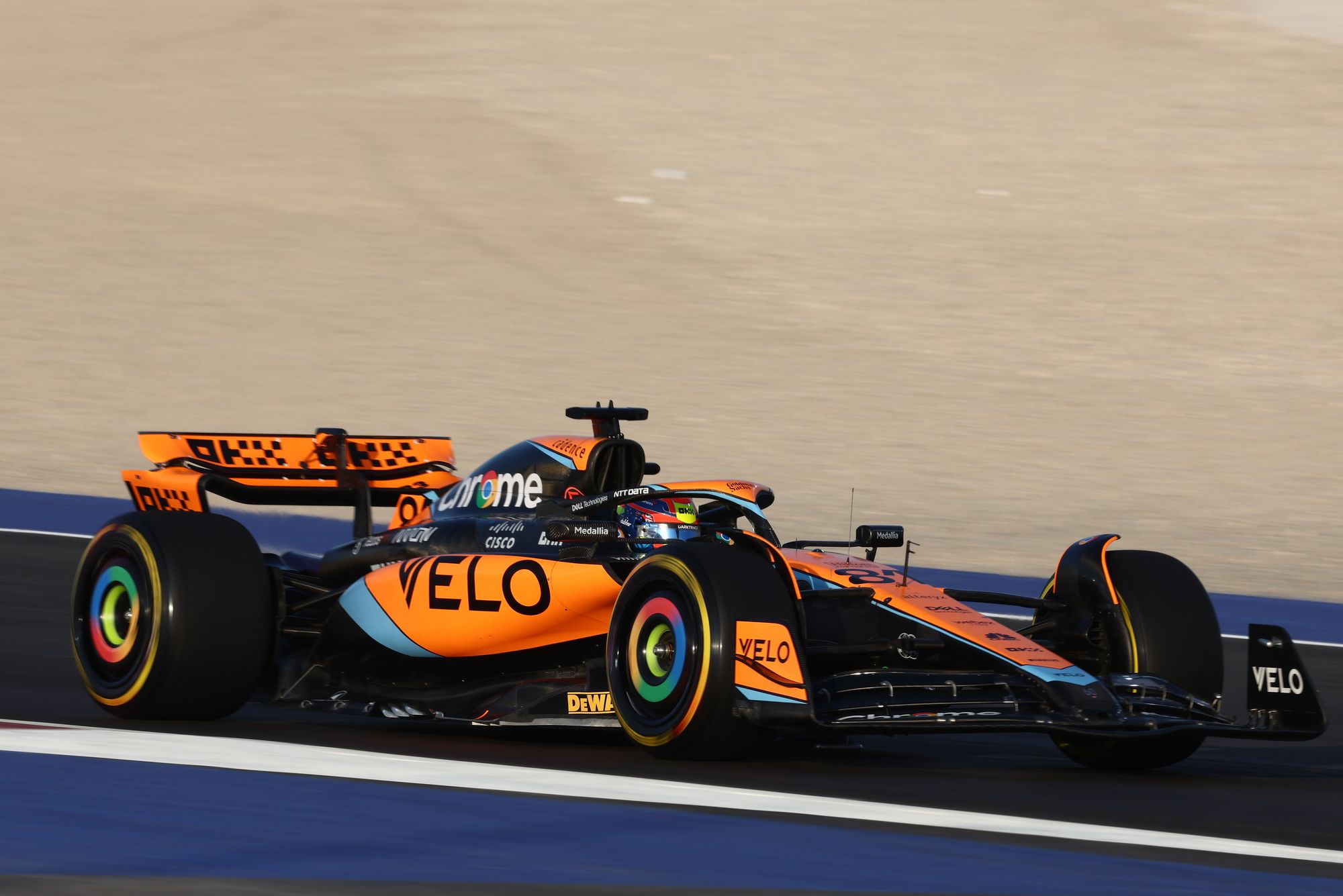 It was like that here too. Because this was a sprint format weekend, obviously he was still in that first-day learning mode when he had to qualify for the grand prix and he was around 0.15s off Norris (before Norris had his time deleted). But come Saturday's Sprint qualifying, that gap had evaporated.
His evolution has been placed in a much brighter spotlight as the McLaren has become an ever-more potent weapon since its big Austria upgrade. He was suddenly keeping very heady company but only occasionally were there any giveaways of inexperience. The calm head smooths that away most of the time. That and the talent and the total inner belief in himself. It's not an arrogance, but the clear assumption that he can do the job is very evident even in his humility.
There's an expectation of success. He's just in the process of building it up. Step by step. But those steps are big ones and they're being taken quickly.
So coming into the Qatar weekend, around a track comprised almost solely of the sort of fast corners the McLaren devours and with only one slow one (the Turn 6 hairpin) at which it might struggle the car – already generally established now as the second-fastest in the field – was perhaps for the first time a realistic threat to Max Verstappen's Red Bull.
Max had mentioned in Hungary how quick it was through the fast corners, quicker than his own car he reckoned. "Yeah, but then you come to the slow corners," interjected Norris. The Mercedes guys mentioned at Silverstone they could see that through certain corners, Stowe in particular, the McLaren was the fastest. It's just that circuits invariably don't consist only of fast corners. Qatar is the closest there is.
Hence it was dynamite and it was probably only Verstappen's personal performance in Friday qualifying which put him ahead of the two McLarens (pre-track limits penalties). Each of Norris' Friday Q3 laps were a little scruffy (even aside from the Turn 6 track limits infringements) yet still he was less than 0.3s off.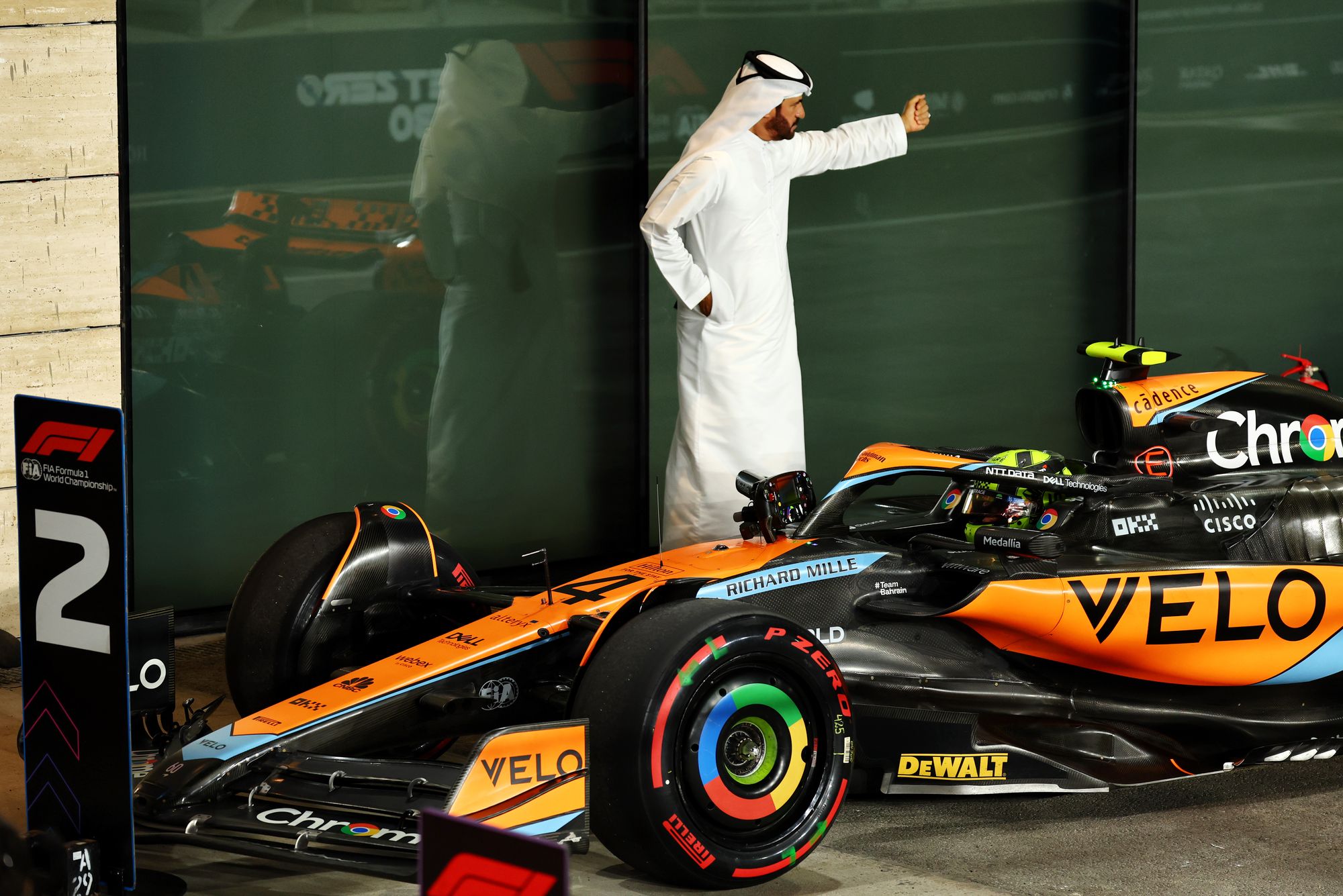 Norris reckoned with a clean lap he might have taken pole and was clearly very irritated with himself – and not only for the deleted laps. Piastri, as recalled, was around 0.15s slower but at least only one of his laps was deleted. Norris' second-fastest time counted for nothing, putting him P10 on the Sunday grid. Piastri's fourth-fastest time at least dropped him only to P6.
So with the car as good as it was around here, and with Piastri now bang on Norris' pace, everything was to play for on Saturday. Every little detail was going to matter and it would be so easy for just one small misjudgement to let everything slip away. It was a high-pressure situation tailor-made to stress test a rookie. And yet he didn't put a foot wrong.
It was Norris who ran wide at the final corner of qualifying just when he was set for pole, Piastri who just went with the flow and took that honour instead – with both marginally faster than champion elect Verstappen for an all-McLaren front row.
When looking at their idealised Q3 laps (taking the best sectors from each of their two runs), Norris was potentially fastest with a 1m24.248s, from Piastri at 1m24.37s and Verstappen at 1m 24.444s. But of that trio, it was Piastri who'd best kept it together at the crucial moment.
That would come to have cascading effects in the race. It was because of the tiniest of errors in qualifying that Norris and Verstappen (on mediums, just like Piastri) had to contend with George Russell and the two Ferraris – all of them on the grippier but faster-wearing soft tyre - getting ahead of them at the start while Piastri led away.
That cool high-pressure pole lap was the solid foundation upon which his victory would be built. His two closest challengers had to find their way past slower cars before they could even think of chasing him.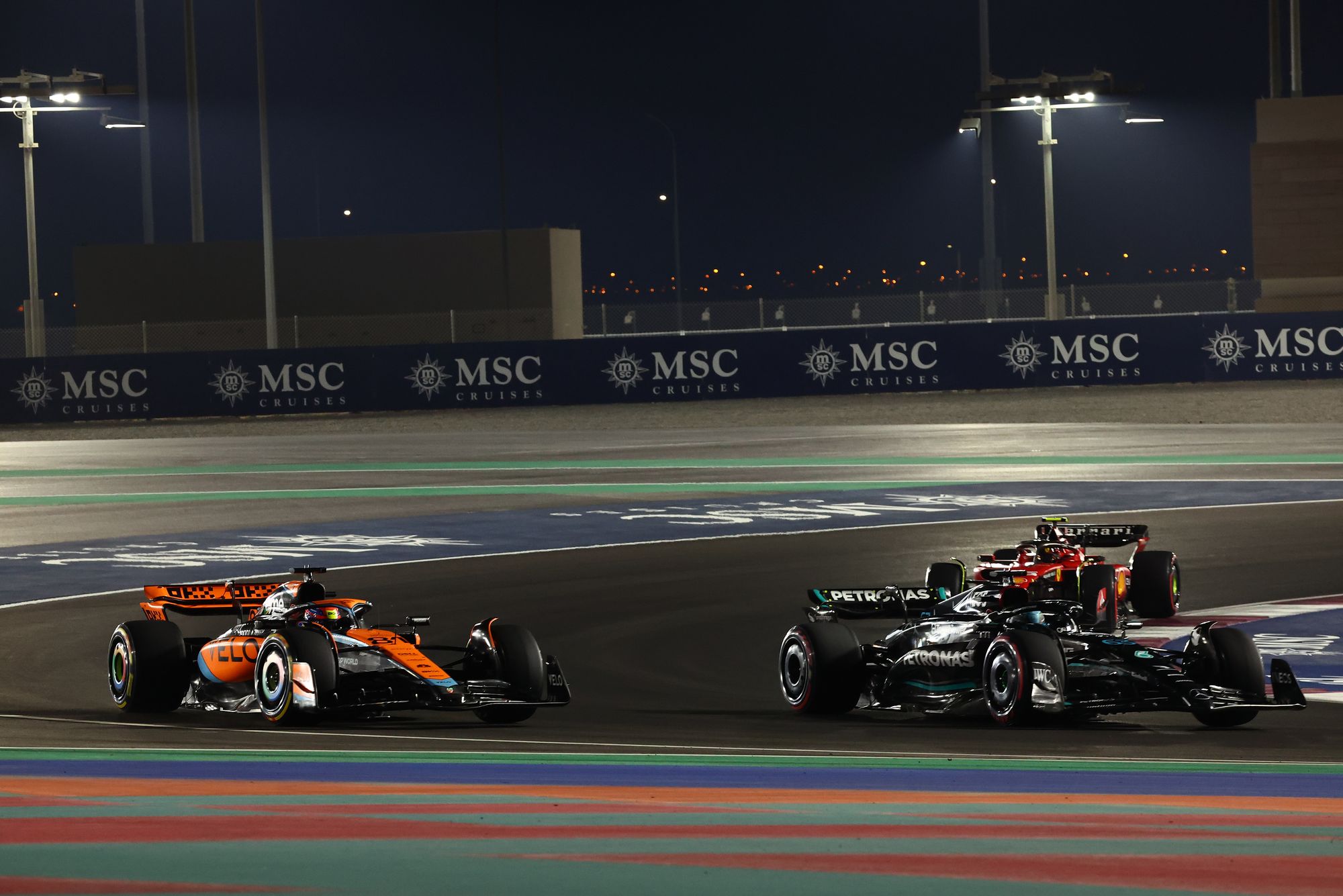 It wasn't quite as straightforward as that, of course. Two safety car restarts left him vulnerable on his medium tyres to the soft-tyred cars immediately behind as they fired up the rubber so much faster. So on the first restart lap, Russell was able to commit way later on the brakes into the McLaren's bogey corner, Turn 6, to deprive him of the lead.
Again calmness prevailed; the softs on the Merc were always going to surrender quickly and it was important that he didn't overwork the mediums when they were still cool, as that tends to drastically shorten their life. Piastri knew he'd get a second bite soon enough, just as soon as he'd calmly but firmly fended off Sainz into Turn 1 and then pulled away. "It was important I kept the Ferrari behind," he said, "as I knew it would hurt the tyres having to pass not just George but two cars. Like Max and Lando did."
Piastri had made a straightforward retaliatory move on Russell for the lead just before the second safety car came out. He couldn't have afforded to have waited too much longer – because Verstappen by then had found his way past the Ferraris, with Norris also carving through just behind.
That second safety car helped – it allowed Piastri to put distance on his pursuers while Verstappen and Norris were delayed in finding a way by Russell and his fading tyres. He used the advantage of that buffer clinically. "When I'd passed George I could see that he was really struggling in the high-speed stuff and so I knew he'd be holding Max up there and that's where I just concentrated on really pushing hard, on really using my pace. That gave me the margin so when Max got past George I was already semi-comfortable."
With tyres likely less stressed than Verstappen's, Piastri maintained his 2s cushion to the end.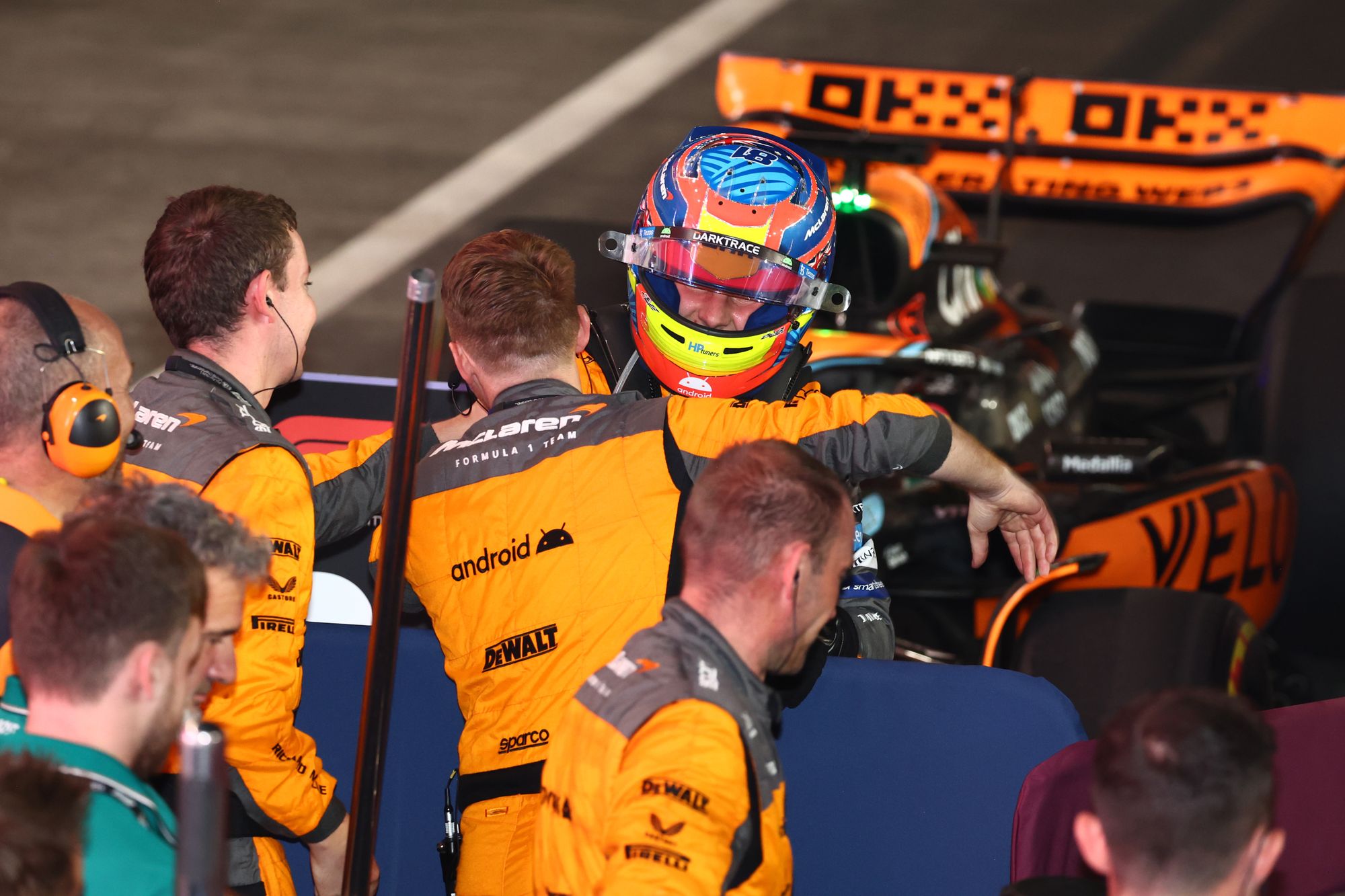 It was indeed a drive of which Prost would've been proud. But more than that, coming just two weeks after that Suzuka race in which he said he still had a lot to learn about how to look after the tyres, it showcased the speed of his evolution.
It would be tempting to say that his level on Saturday had played its part in Norris' more scrappy performance, but Lando doesn't see it like that. Norris was afterwards visibly crestfallen about how it had all panned out and was still kicking himself that he should have been on pole twice but had not done a good enough job. "Congratulations to Oscar," he said. "He's got his first win before me."
Given that Lando is five seasons into his F1 career, that statistic clearly stung. He was a whirl of emotions in between castigating himself: "Happy? No, not really," he told Sky F1. "The frustrations of the last two days take over everything, you know? I concentrate on the negative things way more than the positives. That's just me, it's the way my head works."
As the interviewer asks if it was Piastri's success which was making it so much harder for Norris, his response was revealing – "No, because… No… Of course, it's never the nicest feeling. But that's not what hurts. It hurts that I messed up this morning and should have been on pole, should've been P1 or P2 on the grid for tomorrow. And on a weekend when it counts I've just made too many silly mistakes. It just annoys me. It's such a high level. It's just about trying to re-set and refocus.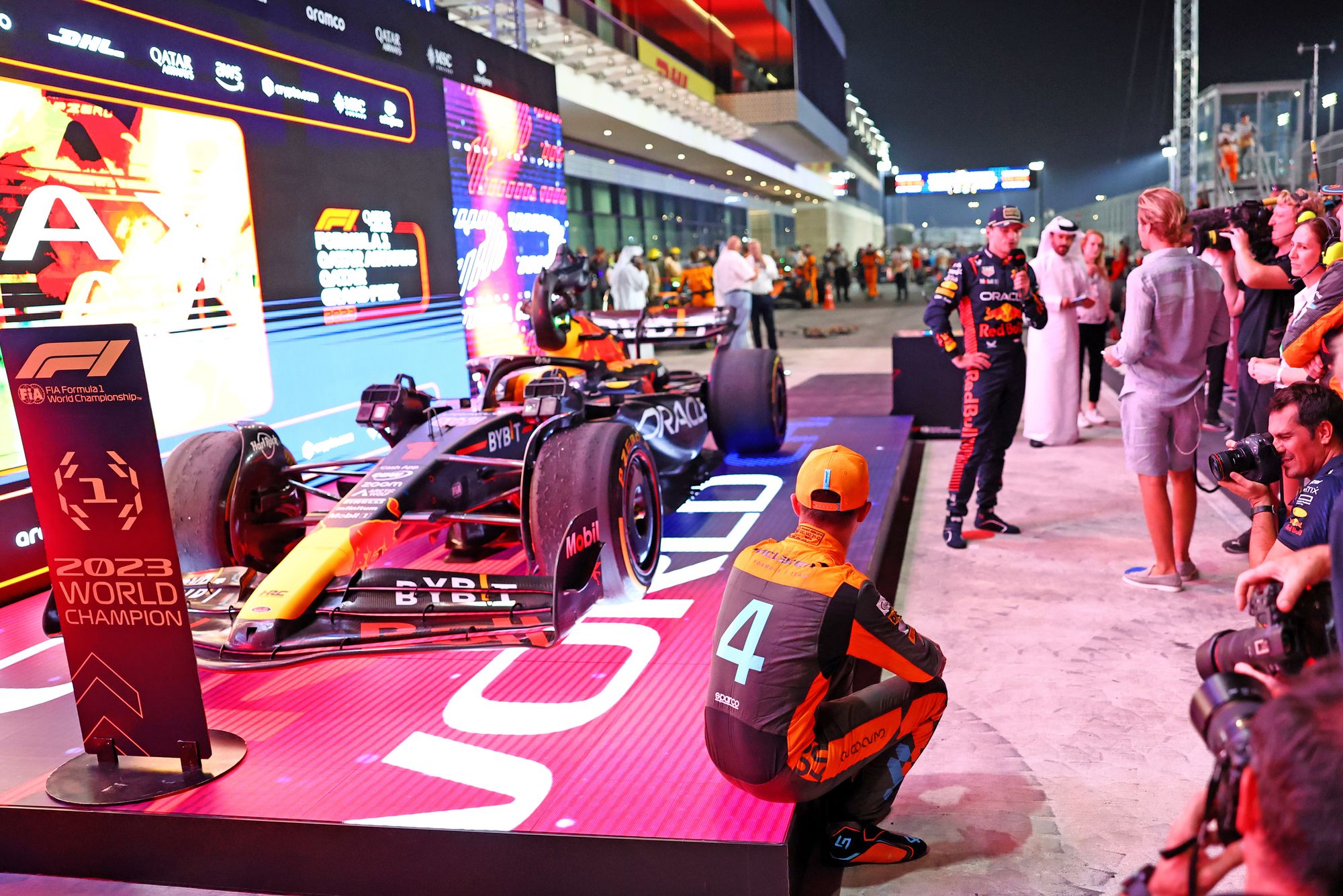 "Oscar's done a better job than me this weekend and deserves to be where he is… but my mistakes yesterday were nothing to do with my team-mate. Yes, he's pushing me but my mistakes aren't about who is beating me or is not. Having a quick team-mate is a good thing; it pushes me more to my limit, which I hate but I enjoy it at the same time."
Norris's sincere and honest articulation of his feelings fresh from the car meant the ambiguity in his thoughts was nakedly on display. So much of this sport is in the head. Which is why Piastri looks so very well-equipped.