Lando Norris says he's never been more frustrated with himself than when watching a chance at a first Formula 1 victory slip away in the Qatar Grand Prix sprint.
Norris lost pole position for the sprint race when he went wide at the final corner in the sprint shootout, one day on from losing a front row start for the grand prix with a laptime deletion in Q3.
Then on Saturday night he dropped from second to sixth at the start of the sprint race and was held up fighting the Ferraris for fourth while McLaren team-mate Oscar Piastri battled for the race lead and claimed his first victory.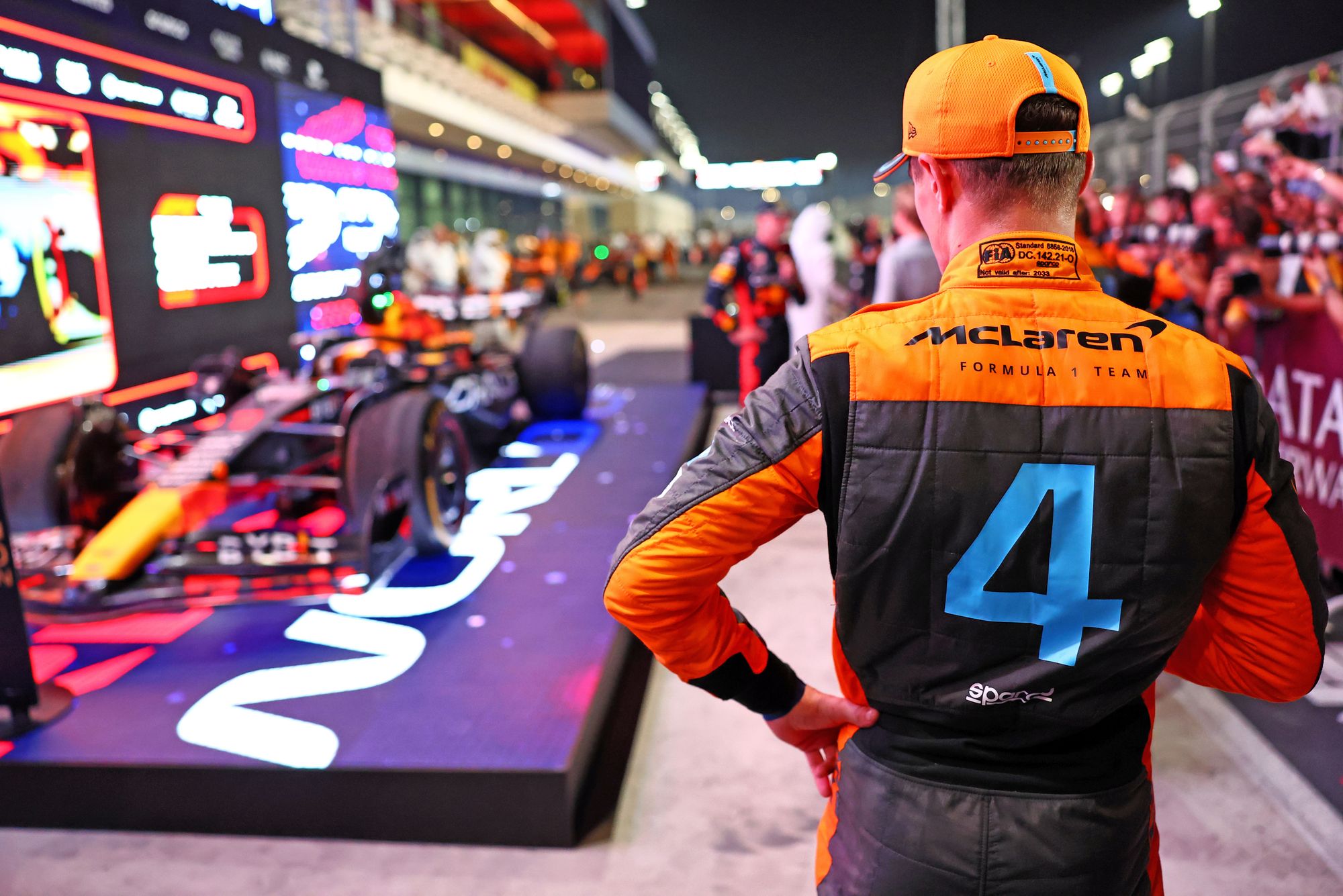 Norris recovered to finish on the sprint podium behind Piastri and freshly-crowned world champion Max Verstappen via a last lap pass on George Russell, but his frustration was abundant after the race.
"It was very tough," Norris said. "Any chance to go backwards I pretty much took.
"It's just not been my weekend in a way and I just made some mistakes here and there.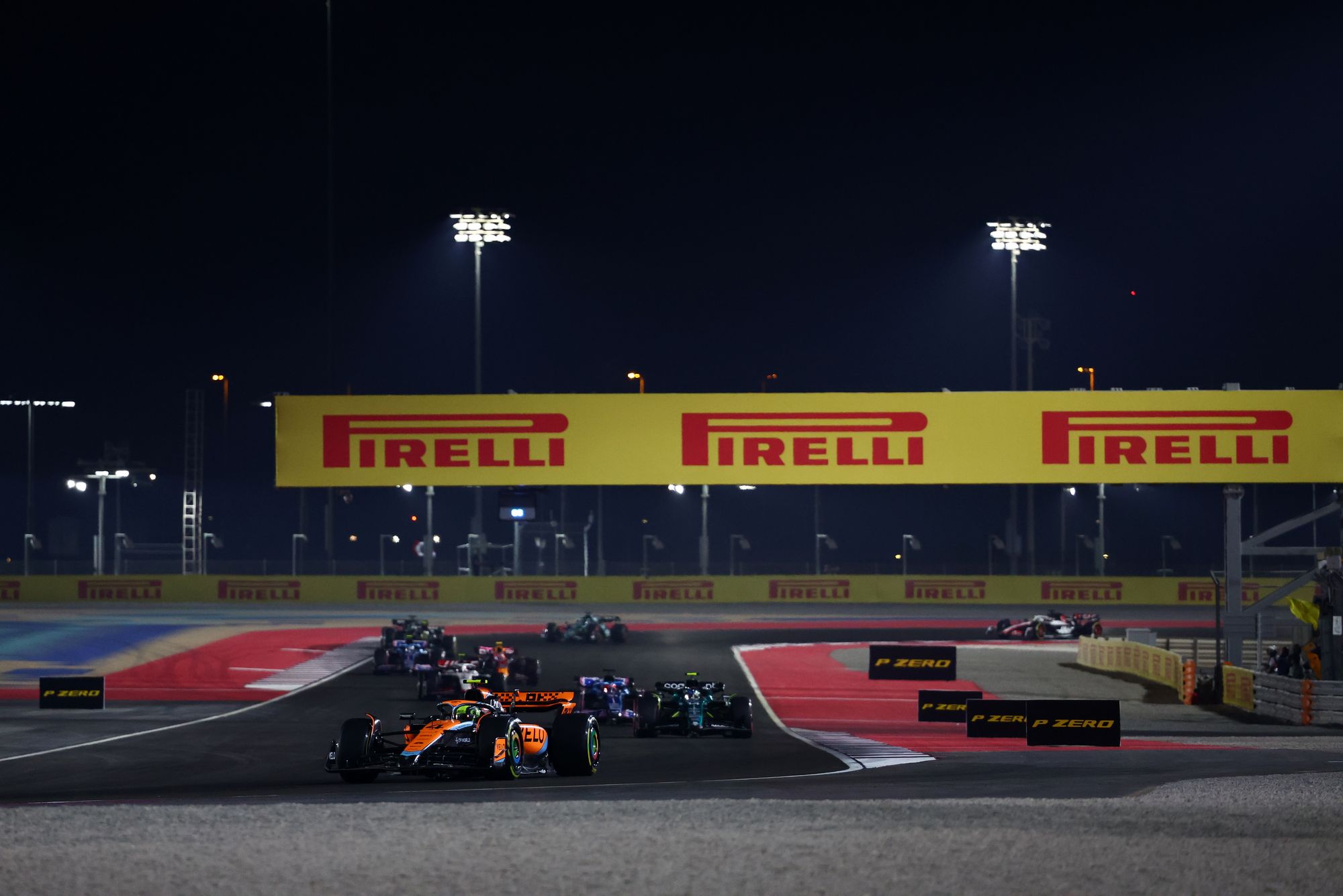 "We still fought well, I didn't think I'd get George to be honest but the DRS was pretty significant so managed to get him into Turn 1 from a long way back.
"We finished with another double podium for McLaren which was great…a big congrats to Oscar and Max, I feel like Max has stolen Oscar's limelight a little bit. Both deserved it today."
As rookie Piastri picked up McLaren's first F1 win since Daniel Ricciardo's triumph at the 2021 Italian Grand Prix, Norris's wait for a first F1 win continued as the end of his fifth season on the grid approaches.
When asked about his frustration, Norris replied: "Depends what with. With myself? I don't think I've ever been more frustrated. With the team? Less than ever, the team has done an amazing job.
"It's always a woulda, shoulda, coulda but I should have been on pole today, I should have at least had a good chance to go for it yesterday against Max but I just made too many mistakes which have just cost me.
"It cost me positions today, cost me positions for tomorrow, now I have to start P10 when we easily have a good enough car to finish in the top three.
"I've just made my life tough, the team's life tough when it should be the complete opposite and we should be going from the front.
"I guess everyone has those weekends, this is the weekend for me. It's just a shame I'm doing it when the car's as quick as it is, that's what makes it more frustrating."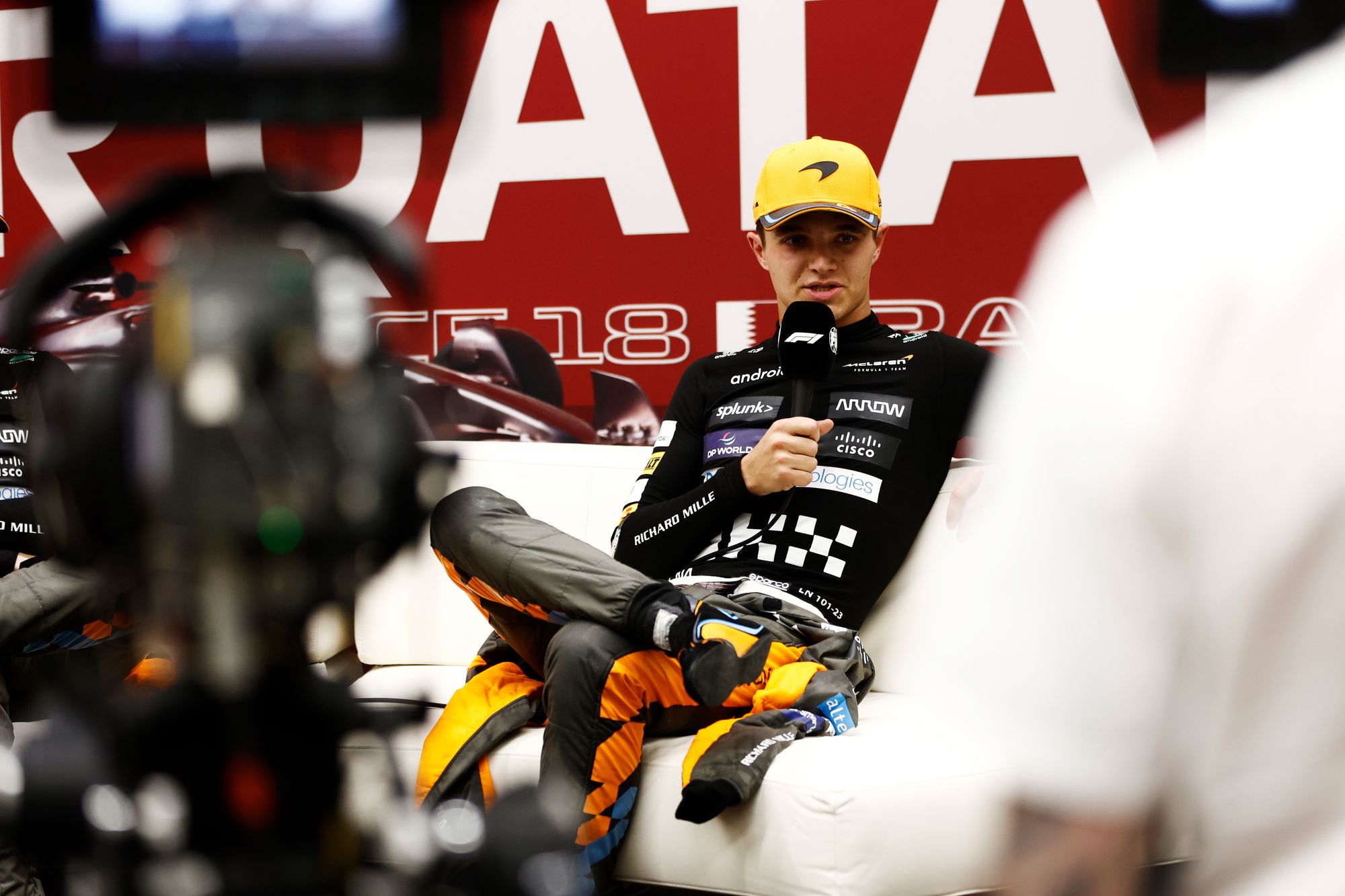 Norris has often spoken of not being able to drive the MCL60 in the way he'd want to but he accepted full blame for his mistakes.
"What about the car is proving so tricky?" he was asked. "Nothing, just a lack of talent" came the reply.