The Qatar Grand Prix grid rivalled that of Austria earlier in the year for being the most disrupted by track limit penalties.
Lost laps for Sergio Perez and Carlos Sainz in Q2 and for Lando Norris, Oscar Piastri, Lewis Hamilton and Charles Leclerc in Q3 impacted heavily upon the final grid order. Even polesitter Max Verstappen was forced to abandon his final effort after running wide.
It was the perfect storm: a low-grip new surface across which gusty winds blew the desert sand, fast interconnected corners where perfect positioning brings big lap time reward, friendly kerbs, a big ramp-up in grip between runs making it difficult to know exactly how much more grip was available than on the previous run, the limited previous running imposed by the Sprint format and the ongoing zero tolerance policy of track limits.
The crucial lost laps which shaped the grid were as follows:
Q2's lost laps
Carlos Sainz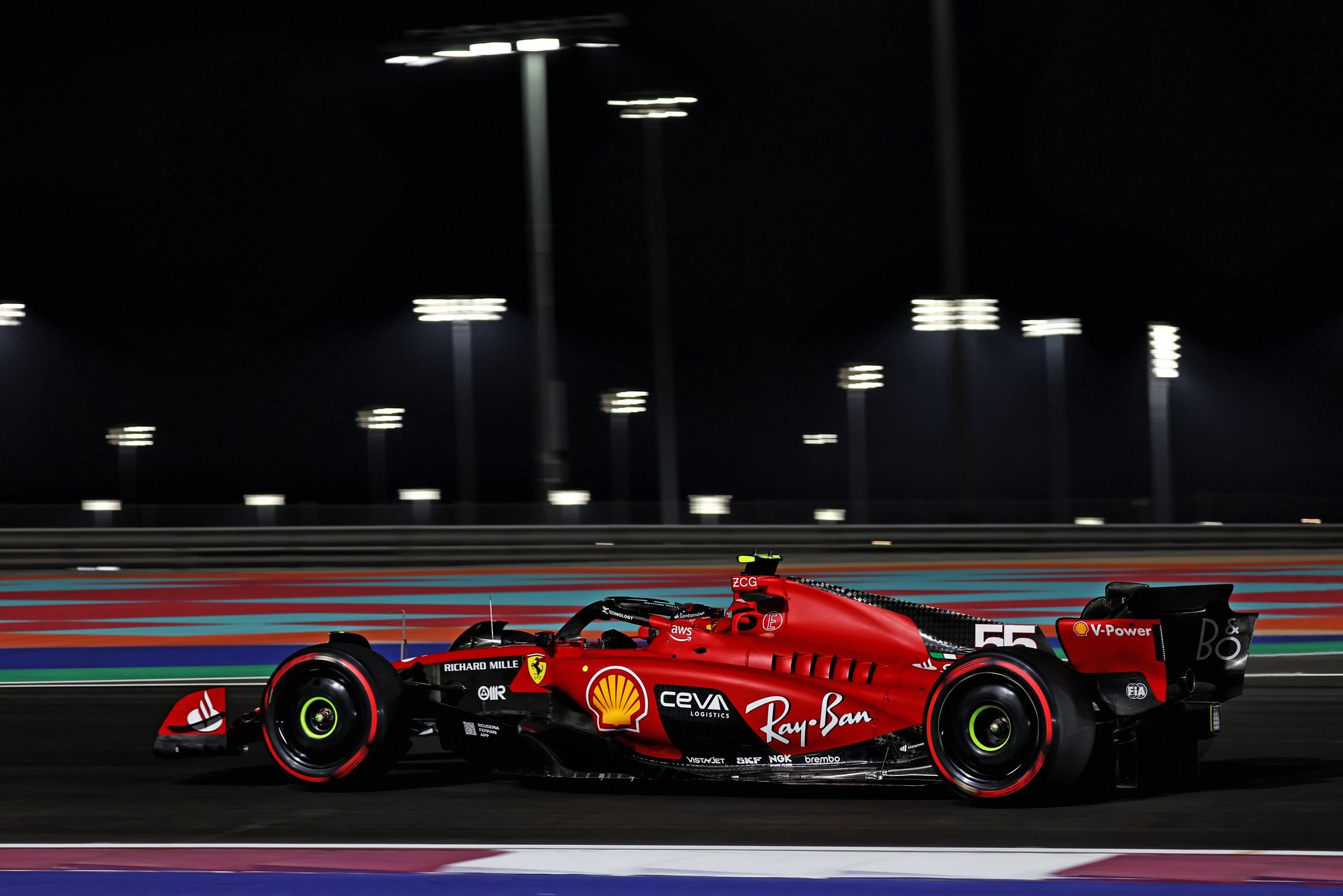 Sainz ended up only P12 in Q2 after a major moment on the first lap of his final run obliged him to do a second lap which on tyres no longer new was simply not fast enough to make the cut.
This was only partly about the circumstances of the track. It was also about how the Ferrari reacted to the fine-textured new surface which in robbing the tyres of a lot of mechanical grip has them relying more heavily on chemical grip, for which getting to the temperature threshold is essential.
The Ferrari was struggling to do this, especially as the track temperatures came down in the dusk. The car required a harder out-lap than the others and this played its part in the territorial battle between Sainz and Verstappen on their out-laps in this session.
"When the temperature went down, it really hurt us," summarised Sainz. But it hurt Sainz in particular as the oversteer it brought made him more uncomfortable than team-mate Leclerc. The fact that the car is more sensitive to crosswinds than most only made things worse.
Sergio Perez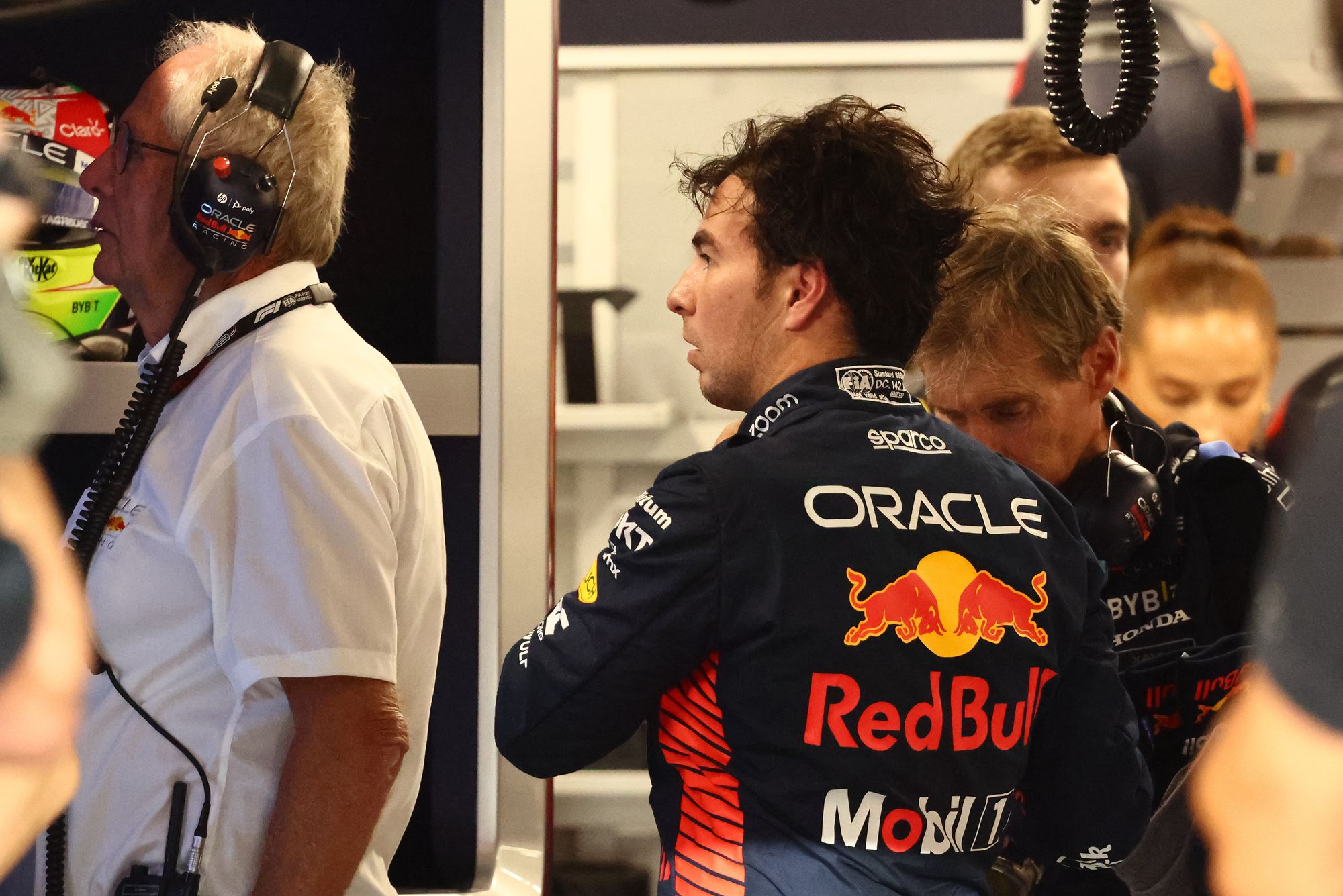 Checo was not happy with the combination of a chassis balance he finds uncomfortably towards oversteer and the low grip of the surface. Although he recorded the 10th-fastest time on his final Q2 lap, it was deleted for track infringements at Turn 5.
Even had this counted, it was 0.8s adrift of Verstappen, just underlining his lack of confidence in the car, something probably exacerbated by having only one practice session. His first Q2 lap was good only for P13. The deletion of Perez's lap allowed the Alfa of Valtteri Bottas into Q3, the Finn as always super-effective on low-grip surfaces on which he has a way of not over-loading the front axle which is extremely effective, as he used to regularly demonstrate on low-grip tracks in his Mercedes days against Lewis Hamilton.
Any lack of confidence a driver has in chassis balance tends to impose a greater lap time penalty when grip levels are low and that certainly seemed to be reflected in the performances of both Sainz and, in particular, Perez.
Q3's lost laps
Lando Norris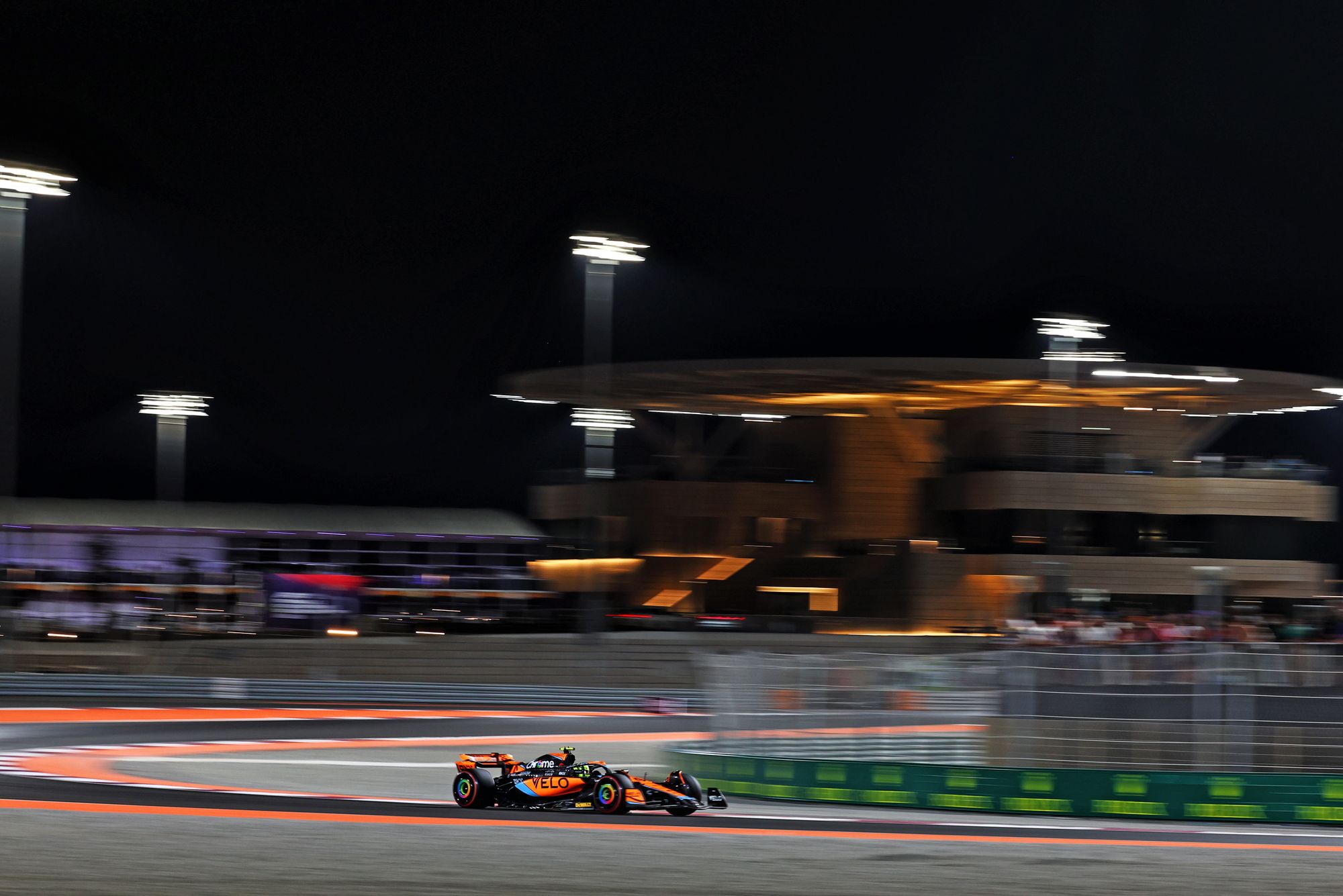 Lando was, as ever, extremely hard on himself for his errors. "The car was good, the team has done a good job, I just messed it up. The job I was meant to do today was put in good laps without making mistakes and that's not what I did. Not a good day for me."
Neither of his laps counted but either of them would have been good enough for P2, only 0.3s adrift of Verstappen's pole. Instead, with no official time on the board, he starts P10.
Both times Turn 10 was his bogey corner, a snap of oversteer mid-corner requiring him to go beyond the painted track limits line on the exit. Hamilton, for one, felt Norris' pain, saying, "Lando should be up here. These new kerbs are great. When you go beyond the highest point of the kerb you lose time. So I don't think at this track we need track limits [with these kerbs]. Obviously MotoGP is fine with these kerbs too. For us, you should be able to utilise them but then when you go beyond you lose time. It shouldn't be a white line."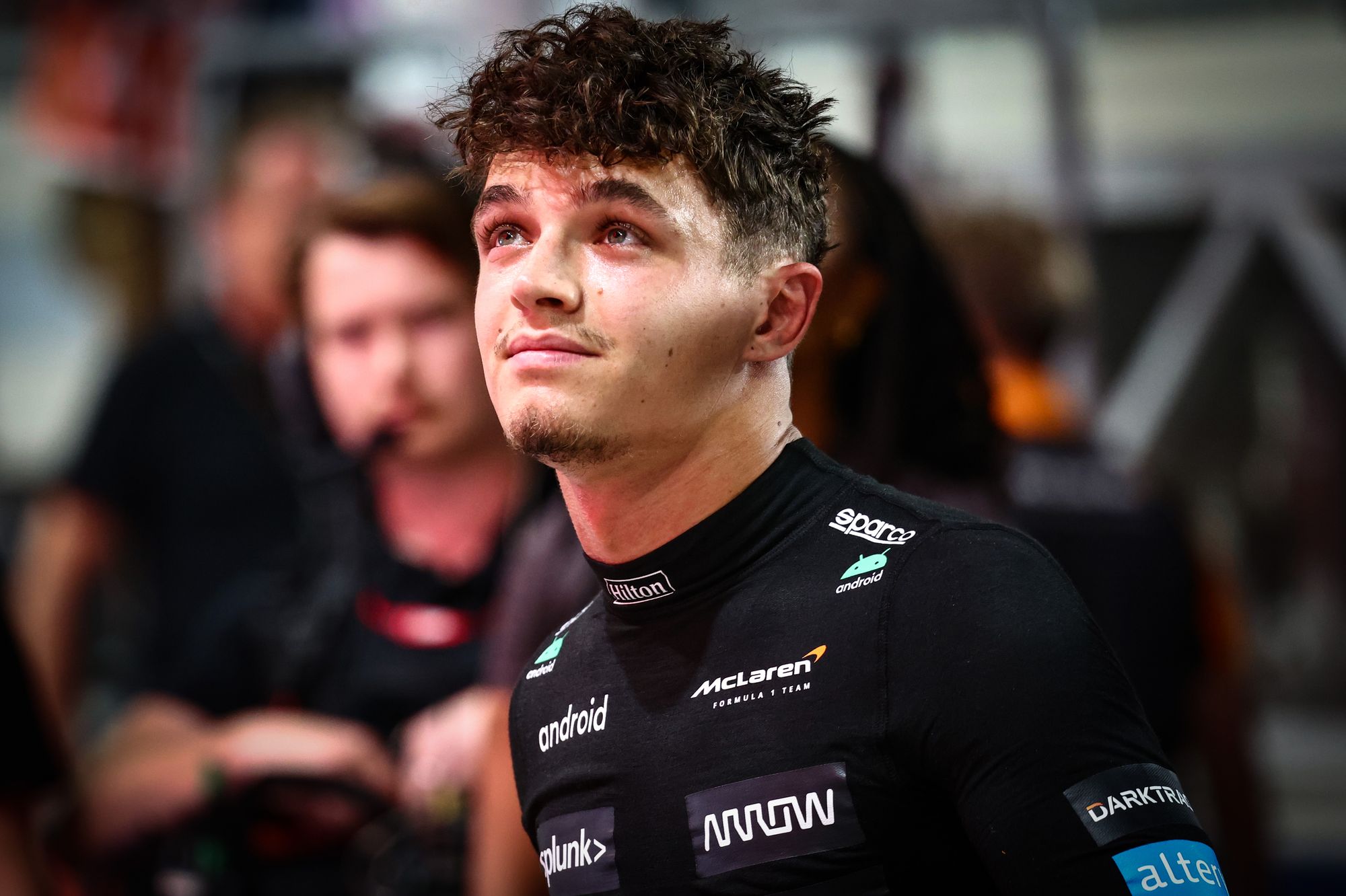 Norris' speed otherwise was extremely impressive, even relative to team mate Oscar Piastri. He was Verstappen's closest challenger in raw performance.
"The fact that he did do 1m24.0s and neither of them were clean laps [even aside from the Turn 10 incidents] illustrates that the performance was good," said team boss Andrea Stella.
The McLaren's performance in the high-speed corners was deeply impressive. Comparing either of Norris' deleted laps, he makes up a huge amount of time on Verstappen through Turns 7-9 (0.176s in just three fast corners) and at this point in the lap he is virtually neck-and-neck with the Red Bull.
But perhaps that's over-stressed the rear tyres and contributed to his Turn 10 oversteer moments. The sudden snap will have then over-heated the rears even more and the lap time comparison to Verstappen bleeds away on the rest of the lap, accounting for that 0.3s.
Oscar Piastri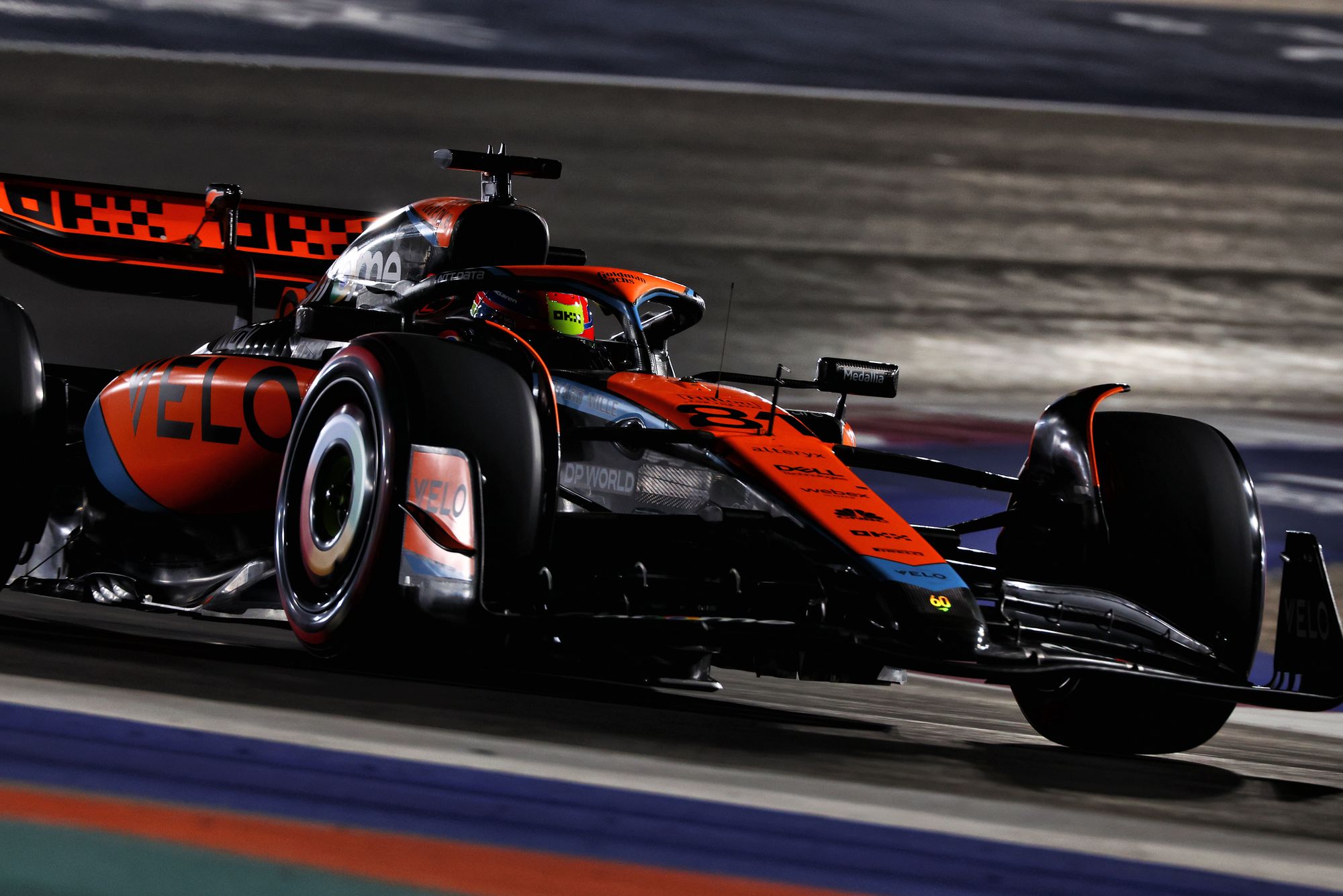 The rookie wasn't as close a match to Norris here as in Suzuka a couple of weeks ago but nonetheless, his time (0.154s slower than Norris) was fourth-fastest of Q3, just behind George Russell's Mercedes.
His second Q3 lap was deleted for track limits at Turn 14, leaving him relying on his first lap, which was good for P6.
Lewis Hamilton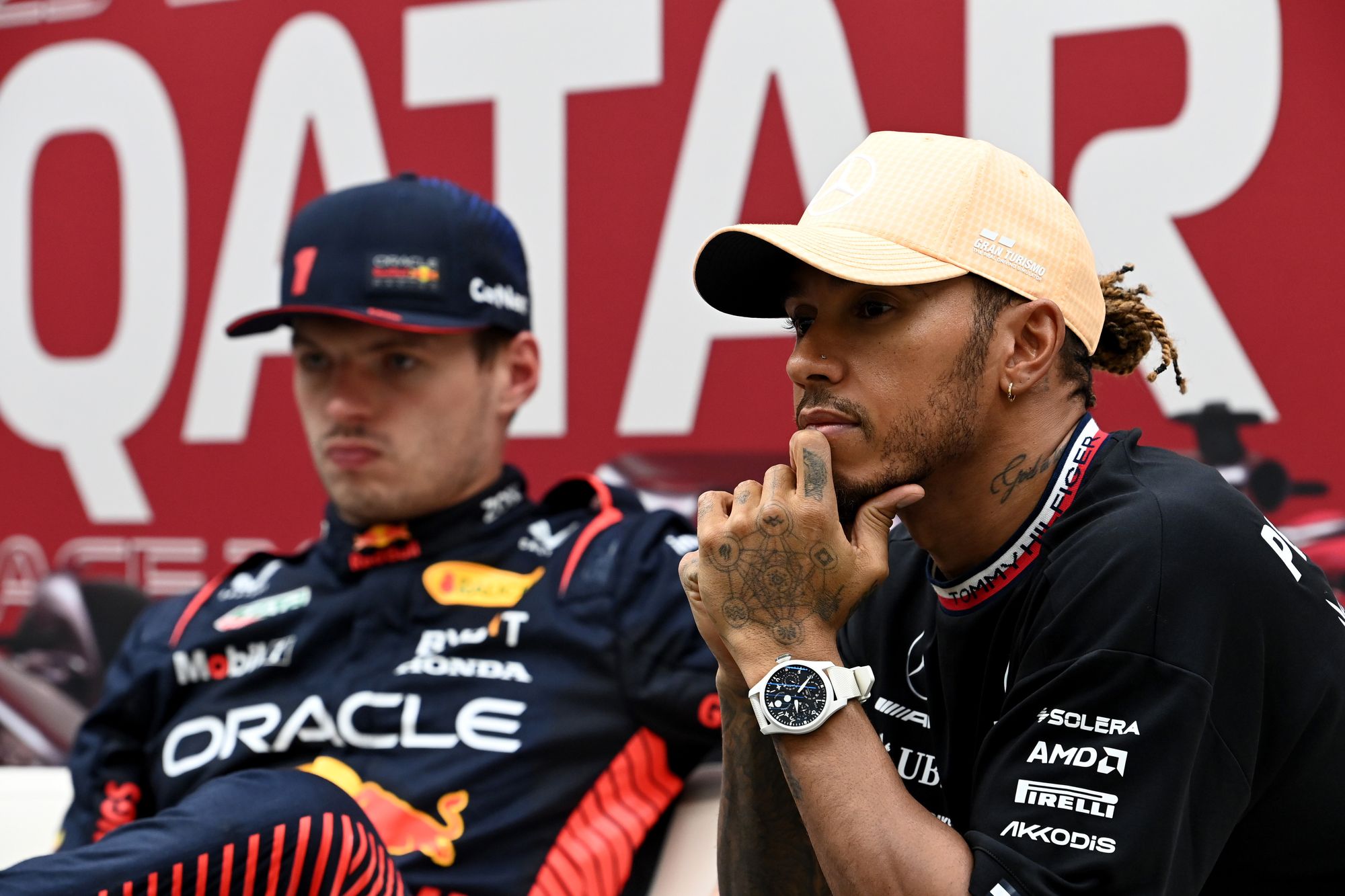 Hamilton was left relying on his first Q3 lap (fifth-fastest, but P3 after the McLaren penalties) after getting a big oversteering moment on the entry to Turn 7 on his final lap.
But even up to that point the lap was slow, the grip visibly low as he'd just not been able to bring the rear tyres in effectively. "Just timing," he summarised. "We left the garage a bit too late, got a bit out of synch and just couldn't put the lap together. There was a lot of traffic [on the out-lap] and so you had to back off a lot."
The Merc did have decent pace with the tyres in the sweet spot, as Hamilton had demonstrated by going fastest in Q2. But it did seem on a knife-edge in terms of being able to generate tyre temperature."
Charles Leclerc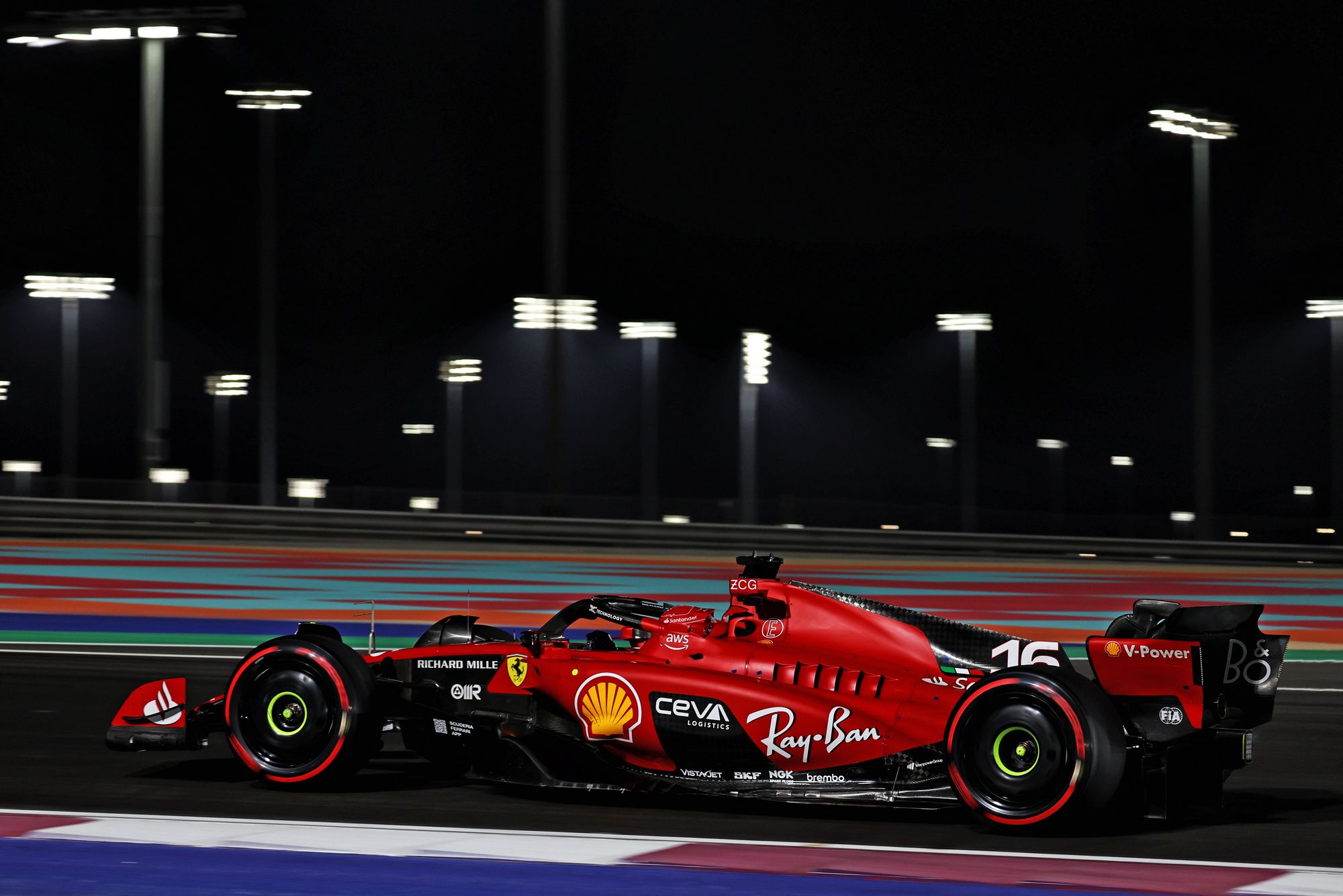 Part of the reason for Leclerc being only seventh-fastest (but P5 after deletions) was that he suffered a gearbox glitch on his final lap through one of the fast corners towards the end of the lap.
But the Ferrari's struggle with rear tyre temperatures played a big part too. Leclerc had to do a second lap on his first Q3 run after running wide. "We struggle with the first timed lap," he said. "Struggling like crazy with the rear tyres. We are OK if we can do a second lap but after doing two laps on my first run there was only time for one lap on my final run and that's when we really struggle."
Are track limits spoiling the fun?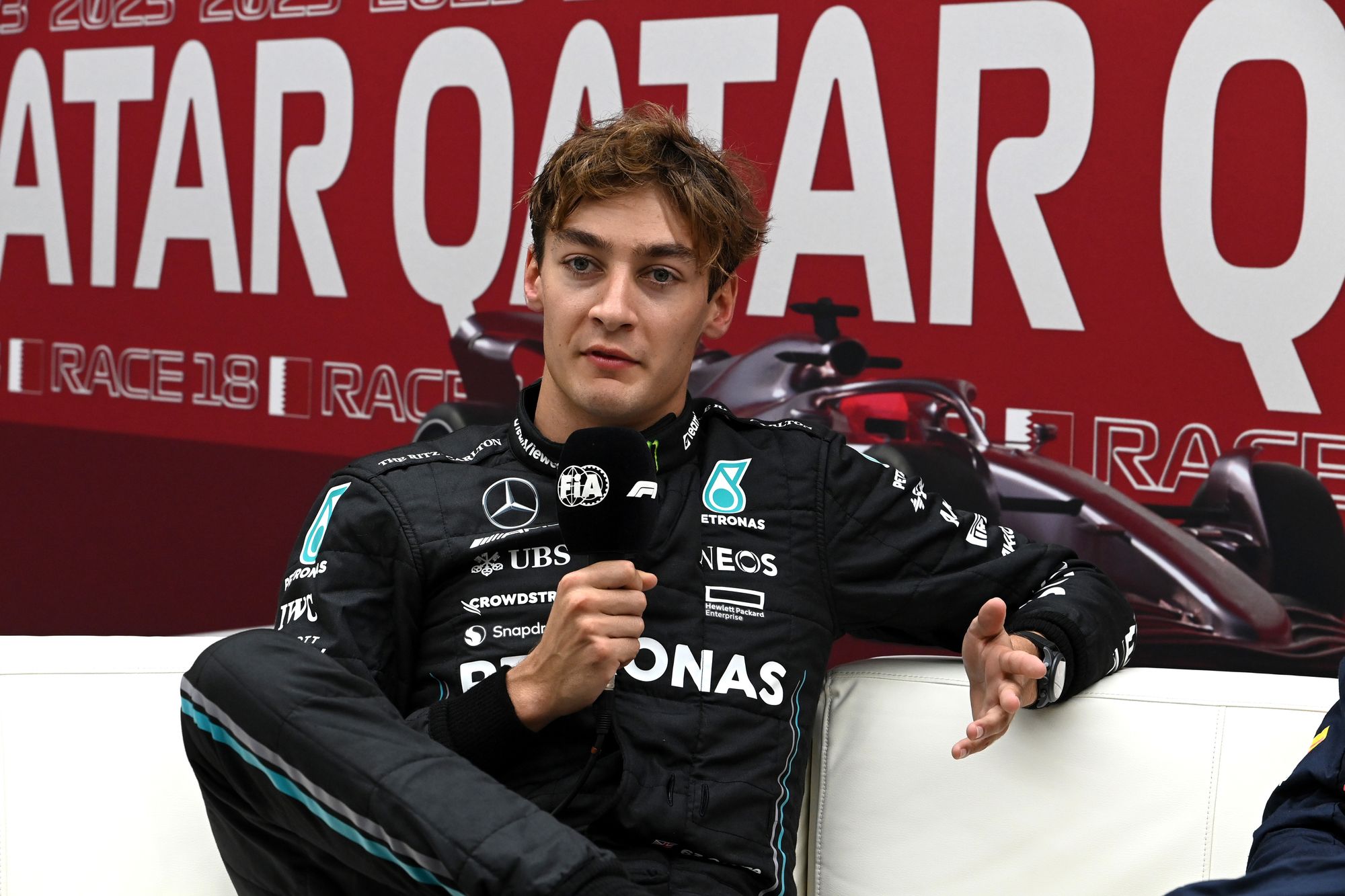 Russell was the big beneficiary of Norris' deletions and though his lap was a couple of tenths shy of Norris', he starts Sunday's race from the front row. But even he was dissatisfied with the way this had all played out.
"It's frustrating coming to a great circuit like this and having it spoilt [by track limits]," he said. "We need to find a better solution for the future. You are working sometimes with millimetres and it's so difficult to know where that limit is, where the edge is."
It was a point that Verstappen – who aborted his own final lap after running wide – agreed with.
"It's easy to go just over here," he said. "I don't think the people that went wide actually gained time. It's a bit annoying. These kerbs if you go too far over you bottom out and lose time. They are better than last time we were here. In the older places like Suzuka we never talk about track limits. But on the circuits we share with bikes, obviously they need a bit more run-off."