Sergio Perez having "so many issues" that he's yet to fix at the Qatar Grand Prix has made Max Verstappen's quest to clinch a third Formula 1 title this weekend even easier.
Verstappen already only needed to score three points in Saturday's sprint race to win the 2023 drivers' championship with six grands prix still remaining.
That's something he could achieve by finishing sixth or better in the Saturday race irrespective of where his nearest 'challenger', team-mate Sergio Perez, finishes.
But his job might be even easier if Perez's Friday struggles continue into Saturday.
"We had so many issues and I couldn't really fix any of them," he said after qualifying P13.
A track limits deletion ensured he failed to reach Q3 for the eighth time this season but he was only going to be 10th without the infringement, some 0.8s adrift of Verstappen.
That's problematic for Saturday too, as parc ferme rules are enforced for the whole weekend at the start of Friday qualifying, so major changes to Perez's RB19 before the sprint shootout won't be possible.
Perez must finish on the sprint race podium to have any chance of delaying Verstappen's coronation until Austin. Verstappen only has to score three points - which also means Perez can't afford to lose any more than three points across the weekend.
---
Qatar sprint race permutations:
Perez can delay until Sunday if he...
Finishes first - and Verstappen finishes seventh or lower
Finishes second - and Verstappen finishes eighth or lower
Finishes third - and Verstappen finishes ninth or lower
Perez would then need to win the grand prix or Verstappen would be crowned champion.
---
The best-case scenario for Perez is if he wins the sprint race and Verstappen fails to score.
That would reduce Verstappen's advantage to 169 points with 172 on the table and roll over the 'Verstappen needs three points' permutation to Sunday.
Should Perez subsequently win again on Sunday and take the fastest lap bonus point, Verstappen (in this scenario) would need to finish in eighth place or higher to still win the title this weekend.
If Perez was to miss out on the fastest lap bonus point, Verstappen could finish ninth with or without the bonus point and take the title. With the bonus point he could finish in 10th place and be crowned even if Perez wins the grand prix.
Other sprint race permutations include Perez finishing second and Verstappen not scoring. This would mean Verstappen would only need to score two points on Sunday or one if Perez didn't secure the fastest lap bonus point.
Should Perez finish third in the sprint race he still can delay the title-clinching but he'd still need to win the grand prix and take the fastest lap bonus point while Verstappen fails to score.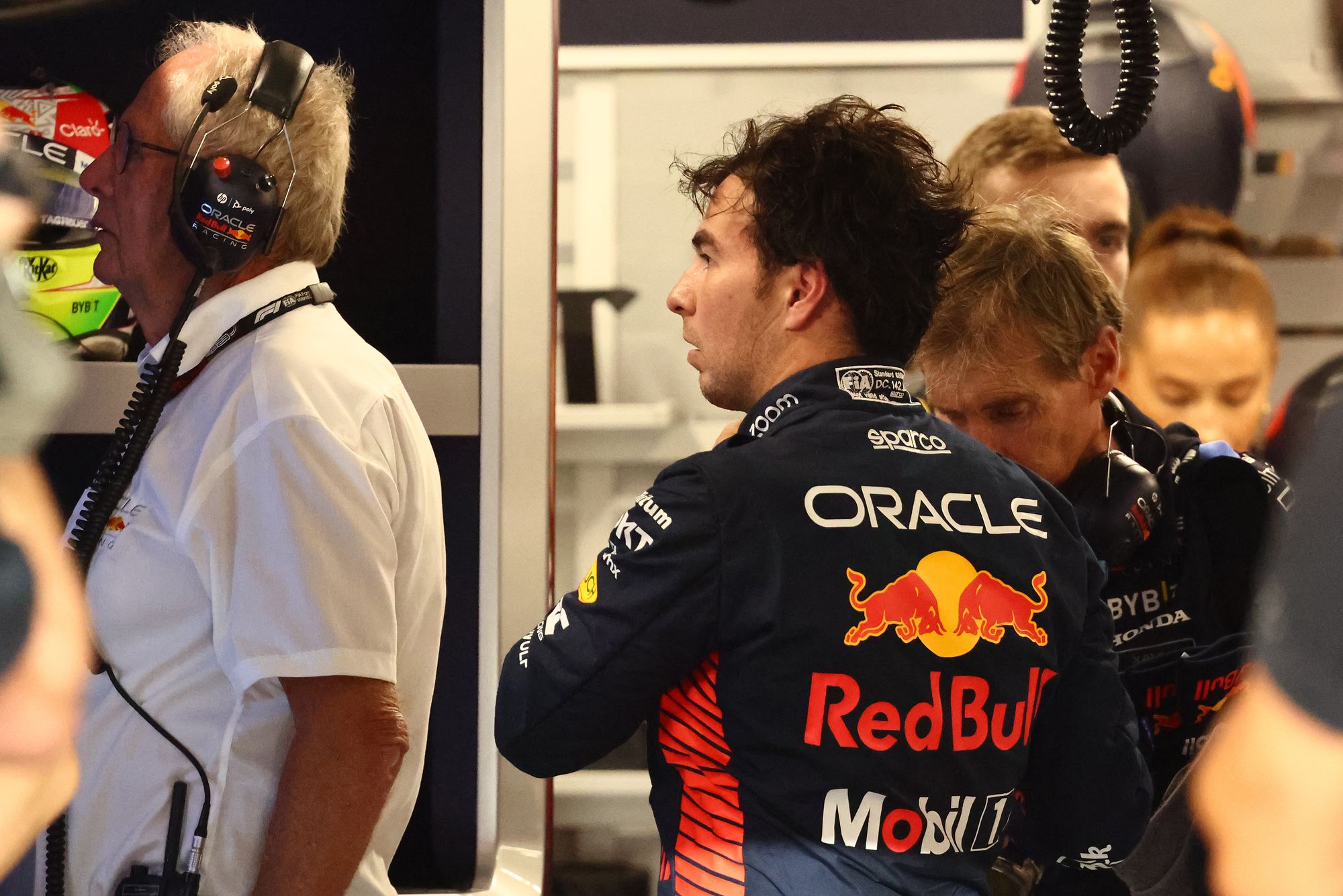 Clearly none of these scenarios is the most likely to occur. And Perez winning either race this weekend - a necessity to delay Verstappen's title victory - perhaps feels even less likely than Verstappen not securing the three points he needs to win the title this weekend.
But they can never be totally discounted, should the truly unexpected occur in Qatar.