Sergio Perez says his "personal relationship" with Red Bull motorsport advisor Helmut Marko means he did not take offence to what Marko himself acknowledged was an "offensive remark".
Marko ended up issuing a public apology after an appearance on the Red Bull-owned Servus TV channel in which he effectively ended up linking Mexican driver Perez's form fluctuations and a perceived-by-Marko relative lack of focus to him being "South American".
"I would like to apologise for my offensive remark and want to make it absolutely clear that I do not believe that we can generalise about the people from any country, any race, any ethnicity," Marko then wrote in his apology, after having initially suggested to Austrian outlet oe24 that he was simply referencing a difference in mentalities.
Perez faced the assembled F1 media for the first time since Marko's interview and apology on the Singapore Grand Prix media day and was faced with a considerable number of questions about both Marko's comments and their relationship over the course of a 13-minute media session.
He confirmed, when asked by The Race, that he'd had "a private conversation" with Marko in addition to the public apology.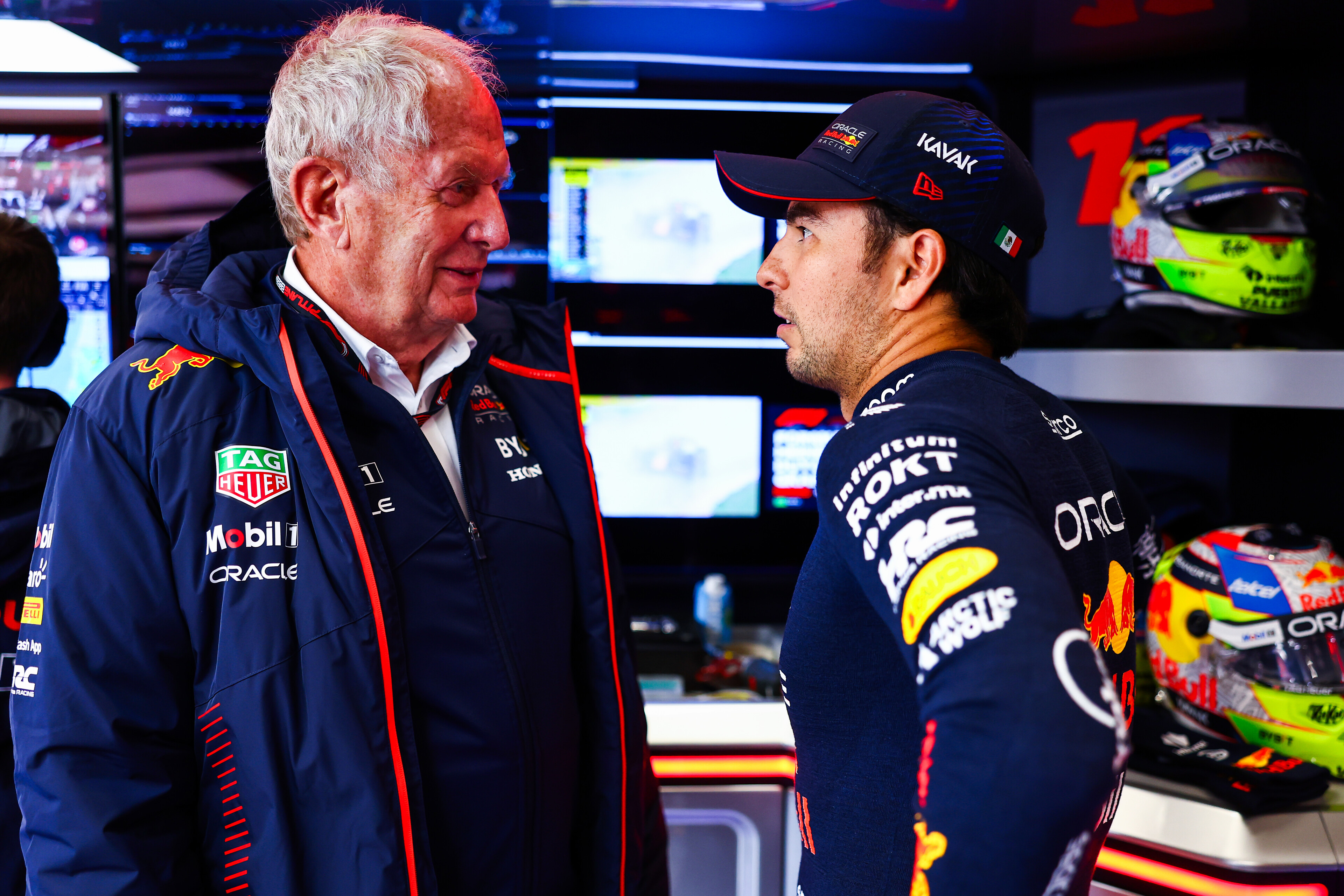 "He did apologise, and that to me was the main thing," Perez said.
"Yeah, basically we move on. I have a personal relationship with him.
"When you see that sort of stuff, knowing the person helps a lot, because I know he doesn't mean it that way. And… I took his apology because I know Helmut from the personal relationship that we've had, that he doesn't mean it that way."
Both the "personal relationship" and his assertion Marko did not intend to offend were things Perez returned to again and again as he continued to discuss the matter with the media.
---
Scott Mitchell-Malm in the Singapore GP paddock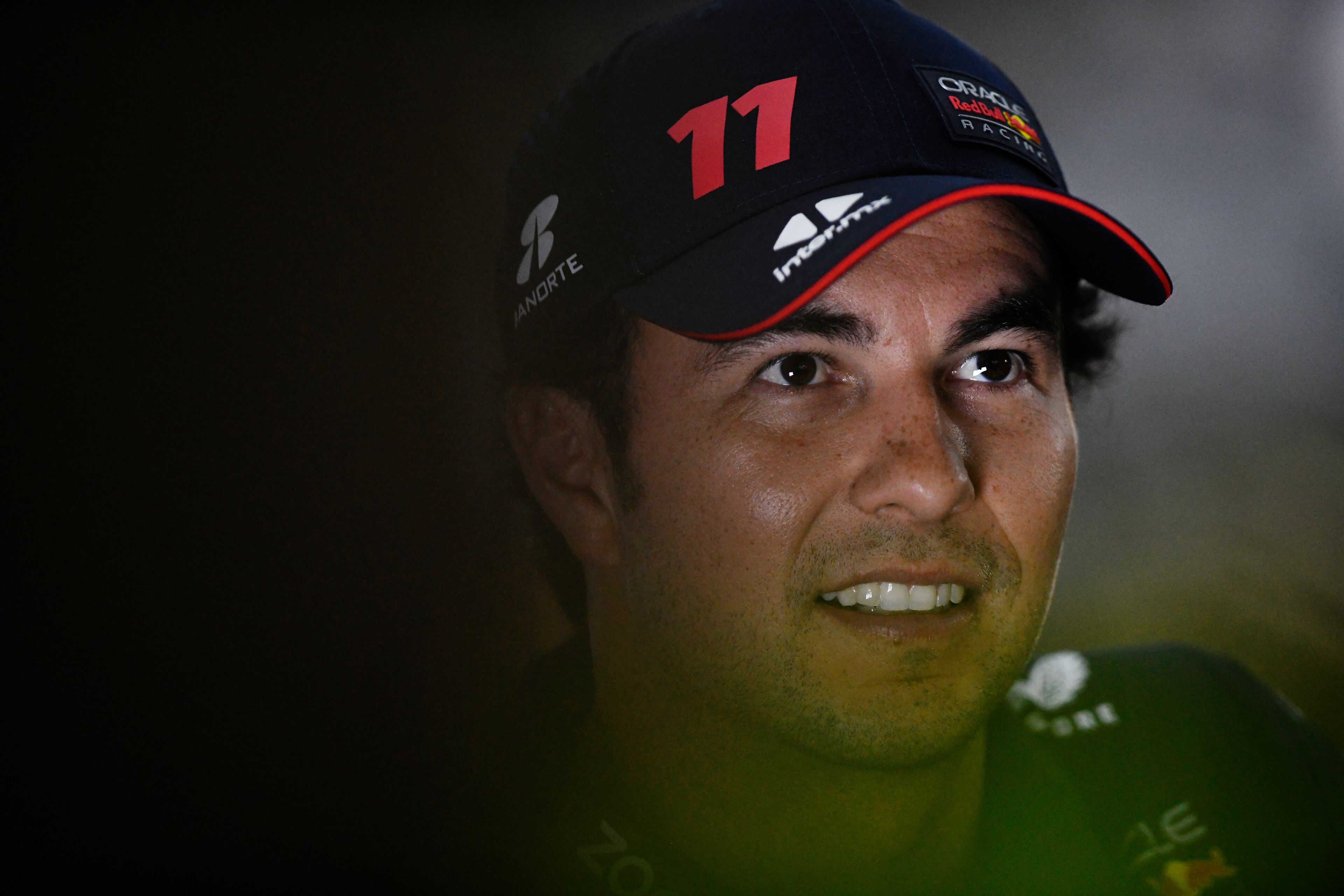 When Sergio Perez sat down and surveyed the table of awaiting journalists there was a hint of a smile and a brief pause, just a few seconds where it almost felt like he was thinking 'I know what you all want to ask me…'
Normally I wouldn't prefix a question by contextualising how difficult it might be to answer (it's our job to ask questions and part of a driver's job to answer them regardless of the topic). But kickstarting the first question of the session with an acknowledgement that this a bit tricky was a recognition that this hasn't been a normal topic and Checo's position is unenviable – he's having to address extremely problematic comments from someone who may well hold his fate in his hands.
On one hand you may consider what Perez said to just be brushing things off and something that clashes with what he has said before about his serious concerns of prejudiced behaviour against him. He has previously inferred some anti-Mexican sentiment from critical coverage of his performance – now he has Marko explicitly using anti-Mexican rhetoric while doing that.
But the personal relationship is what Perez kept coming back to and that, for him, helped define the intent. It won't placate every fan or observer who reacted strongly and emotionally but it carried a tone of, 'look, he was either saying it as either a joke or as a misjudged example, and I'm not taking it to heart'.
Definitely there was an impression Checo was trying to walk a fine line between making it clear he understands why the comments in isolation are bad and why in this specific scenario he doesn't view it as pure anti-Mexican sentiment.
He seems to have been able to draw a line under it.
That doesn't change the fact it shouldn't have happened in the first place and definitely shouldn't happen again. But this is ultimately his fight. And if he says he's moving on, this is of course his – and only his – prerogative.
---
"Whatever I say to the media or he says to the media, it's different to the conversations we have," Perez added.
"We all make mistakes, and what to me was the most important is that I take this apology, his personal apology. What happens afterwards and on the media side, or on the public eye, that's not in my control. To me the most important is the personal relationship."
In a different answer – one about Marko's style of communication rather than the specific comment, and therefore not to be interpreted as some sort of excuse – Perez spoke positively about Marko being the kind of person who "will tell you what he thinks" and "very transparent, to the media and to the world in general and to the drivers".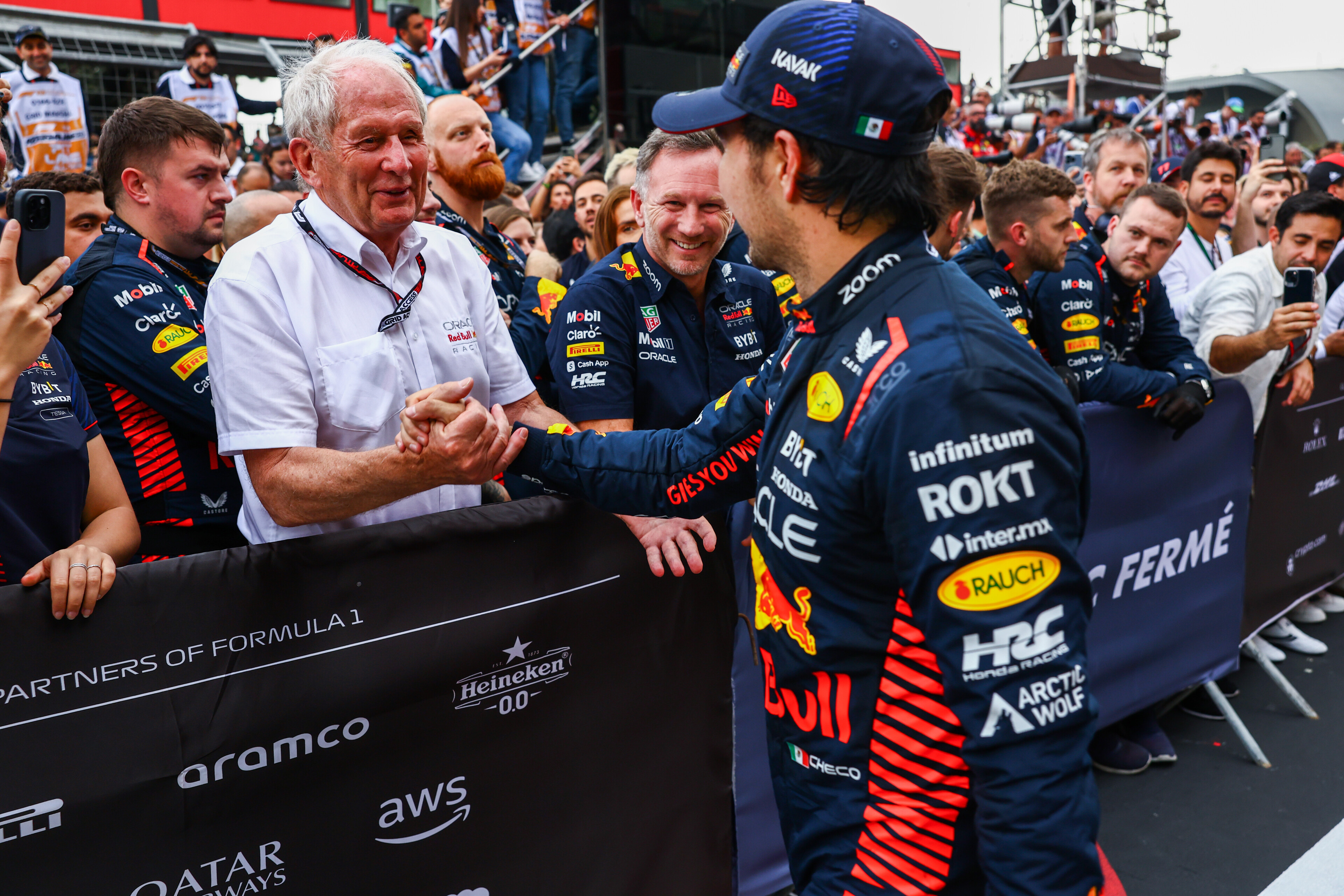 Perez acknowledged the fact much of his fanbase was clearly aghast at what Marko had said.
"Obviously, those comments, when you read them in isolation, can be very disrespectful," he said. "But like I said, knowing Helmut, having that personal relationship, for me helped me a lot to understand him.
"And like I say, he gave me a personal apology. So, it's like everything. When you have a personal relationship, it's a lot more important – the personal feeling – than the public feeling."
And asked whether he personally was offended when he first came across the quote, Perez said: "Not at all, if I'm totally honest.
"Knowing Helmut, like I say, I have a personal relationship with him. I know he doesn't mean it that way, and I didn't get offended at all, personally.
"Let's say if those comments were in a different perspective or so on, I would've taken them differently. But to me it's just… how things are, and I didn't take them personally, you know?"