Moving to Mercedes and all the responsibility that comes with racing for Formula 1's world champion team has amplified the intensity that has underpinned George Russell's rise.
Although you can still catch Russell copping flak from his fellow drivers (especially good friend Alex Albon) for shirtless pictures on social media, or being "the type of guy" to react to becoming a Twitter meme, in general he's a more serious character since his move from Williams.
His fellow rising star Lando Norris finds him less fun than before. In an interview that appeared a few races before the summer break, Norris seemed to imply that was a bad thing. Although comments made since then suggest Norris did not intend it as a major dig, just an honest observation.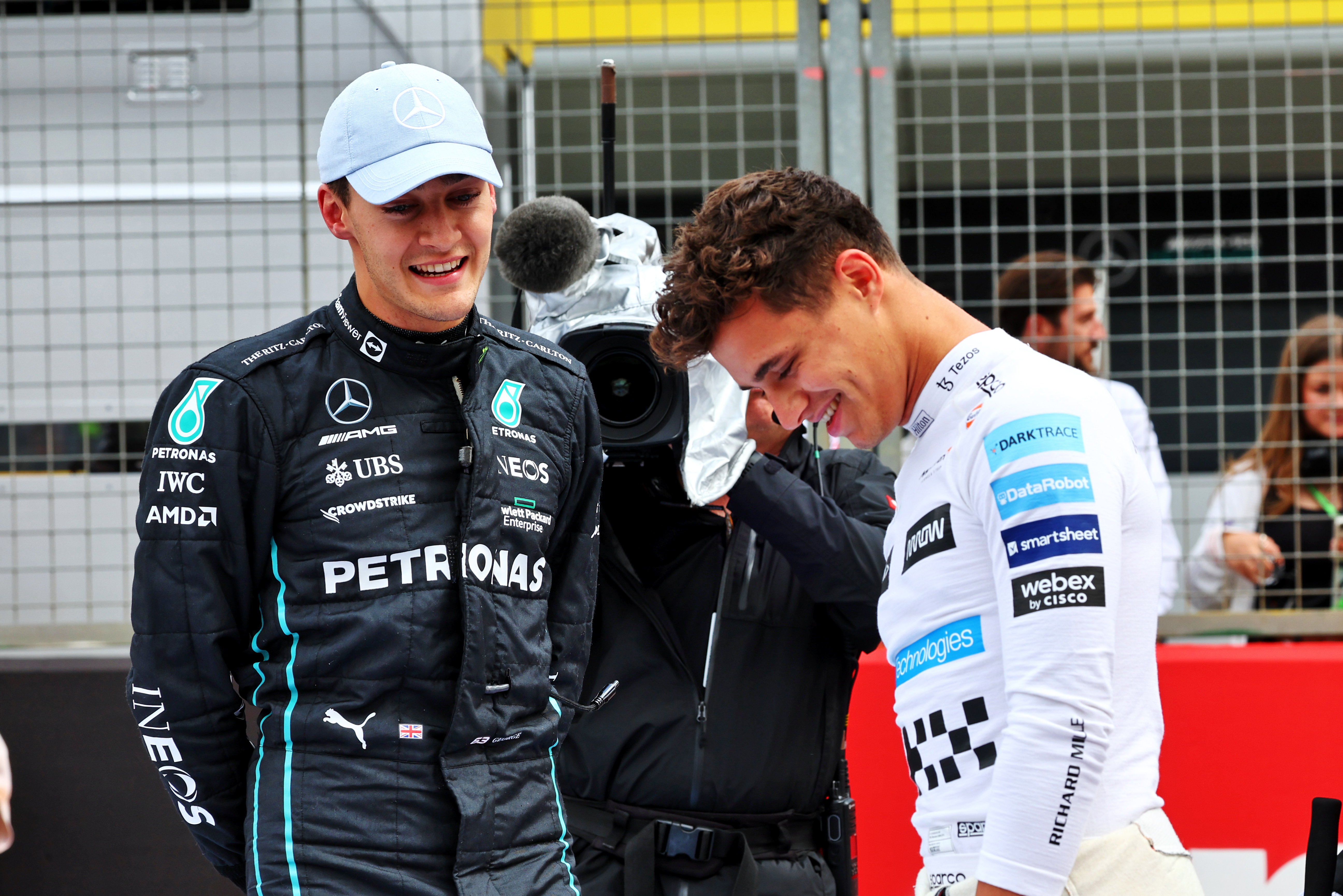 "It is more that people change just because of the pressure and nerves of F1 and being with different teams and the environment you're in," Norris said.
"That can affect people. Not for a good reason or a bad reason, but I guess you feel a bit more free when you are in a team that struggles and you do well in it. You feel a bit more on top of things.
"You want to look like that kind of guy in a way and when you go to a bigger team, you don't ever want to feel like anyone can see you make any mistakes. Therefore, you feel like you want to act a little more straightforward, a bit more proper, you don't want to joke around as much, things like that.
"The main thing I said was that – not someone changing purposely but just because of the environment you are in, it can affect the way people act and are portrayed on camera and TV."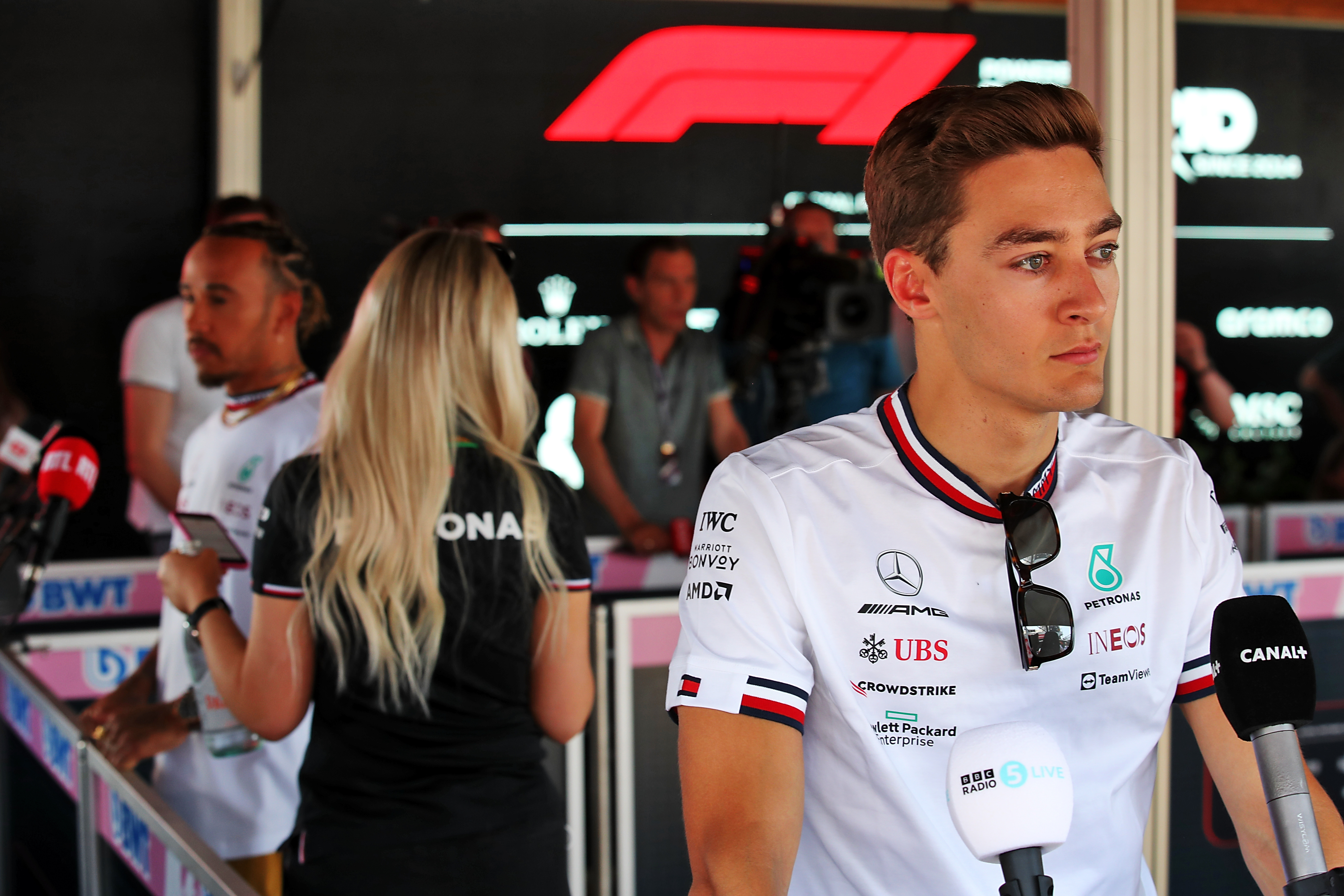 Any shift has probably been gradual over the last couple of years rather than a sudden personality change. While there are reasons for it, which we can explore shortly, it's worth understanding that there's always been an earnestness about Russell that can be easily taken the wrong way.
There are plenty of people who will understand Russell better on a personal level but this writer has known him since 2014 in a professional context, reporting on Russell's title-winning BRDC Formula 4 season – his first year in car racing.
Russell has always behaved in a manner befitting someone much older. From that first year in single-seaters as a 16-year-old, he has had a sincerity that immediately impressed those around him.
While he was so good on-track that he prompted the McLaren Autosport BRDC Award's rules to be changed so he could be eligible as a finalist (then the youngest-ever), off-track his maturity, intelligence and intensity marked him out very clearly from his contemporaries.
As an example, in late 2014 the Mercedes DTM crew that provided one of the cars for the MABA evaluation days went from being wary of a 16-year-old getting behind the wheel at all to suggesting Russell would have no problem being in a DTM race that weekend.
Those within F1 and motorsport have often responded well to that side of Russell – he sent an email to Toto Wolff asking him for advice when he was still in karting and turned up solo for a meeting with the man himself, armed with a PowerPoint presentation. Russell repeated the PowerPoint trick when lobbying Williams for an F1 drive, too. In the year he spent as Mercedes' reserve driver he absorbed as much information as he could while watching Lewis Hamilton interact with his team up close.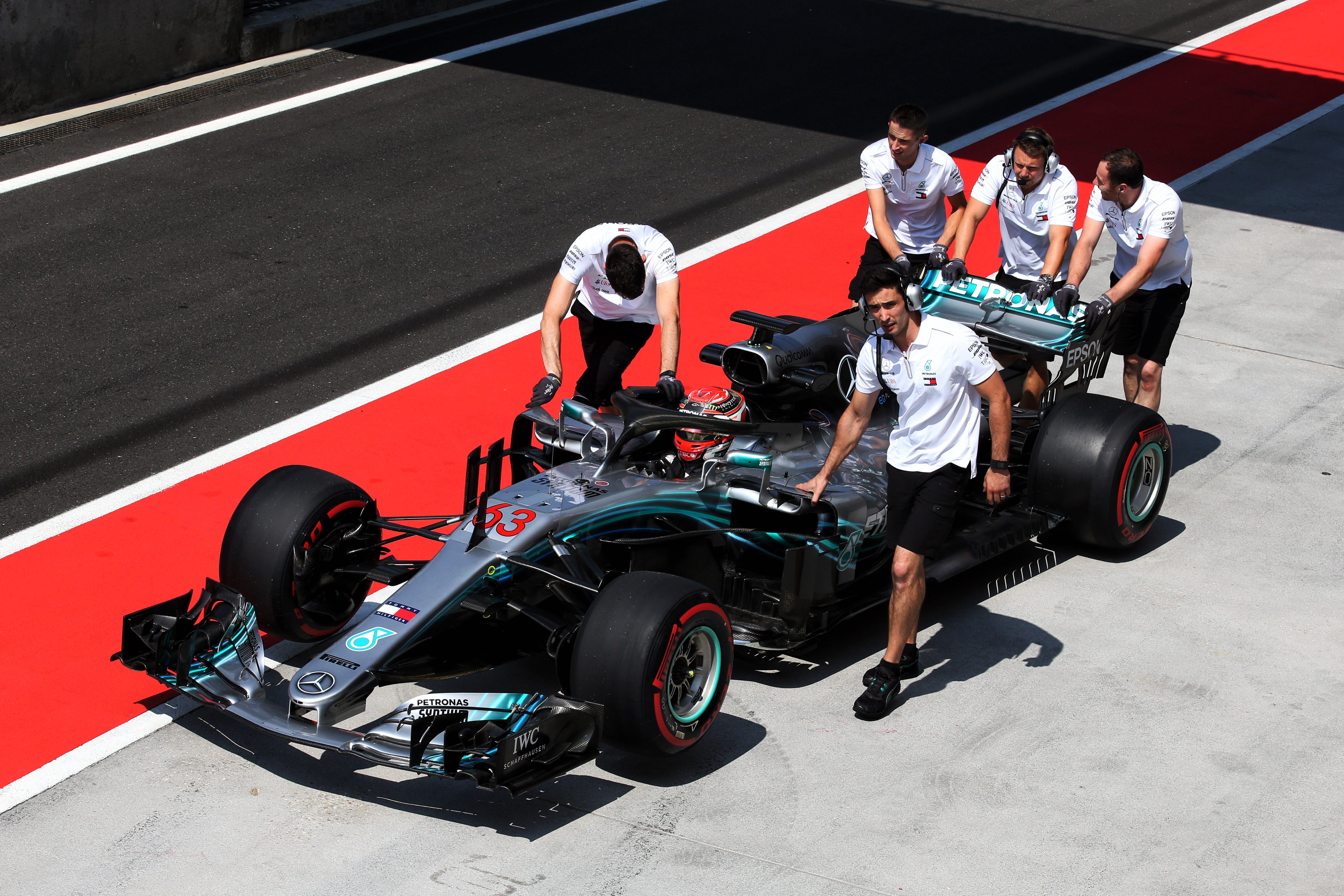 Sometimes, to the outside world, Russell might come across insincere – like a young driver always keen to say the right things and be seen to be saying the right things, a bit too well-spoken, a bit too eager.
But in this writer's opinion, having seen him evolve from a 16-year-old wannabe to a pole-claiming, podium-finishing F1 driver, his demeanour is not a facade.
It has always felt more like a natural mix of his upbringing, his education, and his commitment to being a racing driver. Russell showed very early on he understood the magnitude of focus and effort required if he wanted to get to F1 and he just behaved in a way that gave him the best chance of achieving that.
The biggest opportunity of his career – and biggest challenge, given he has to go up against a driver of Hamilton's calibre week in, week out – has just asked more of that than before.
"I think every environment is different," says Russell.
"And as you grow, you mature and things change. After three years at Williams, we were obviously fighting for every single point we could. But here, it's a different story, we're here to win, we're here to fight for championships. And the level which every single person is working at is higher than I've ever seen before.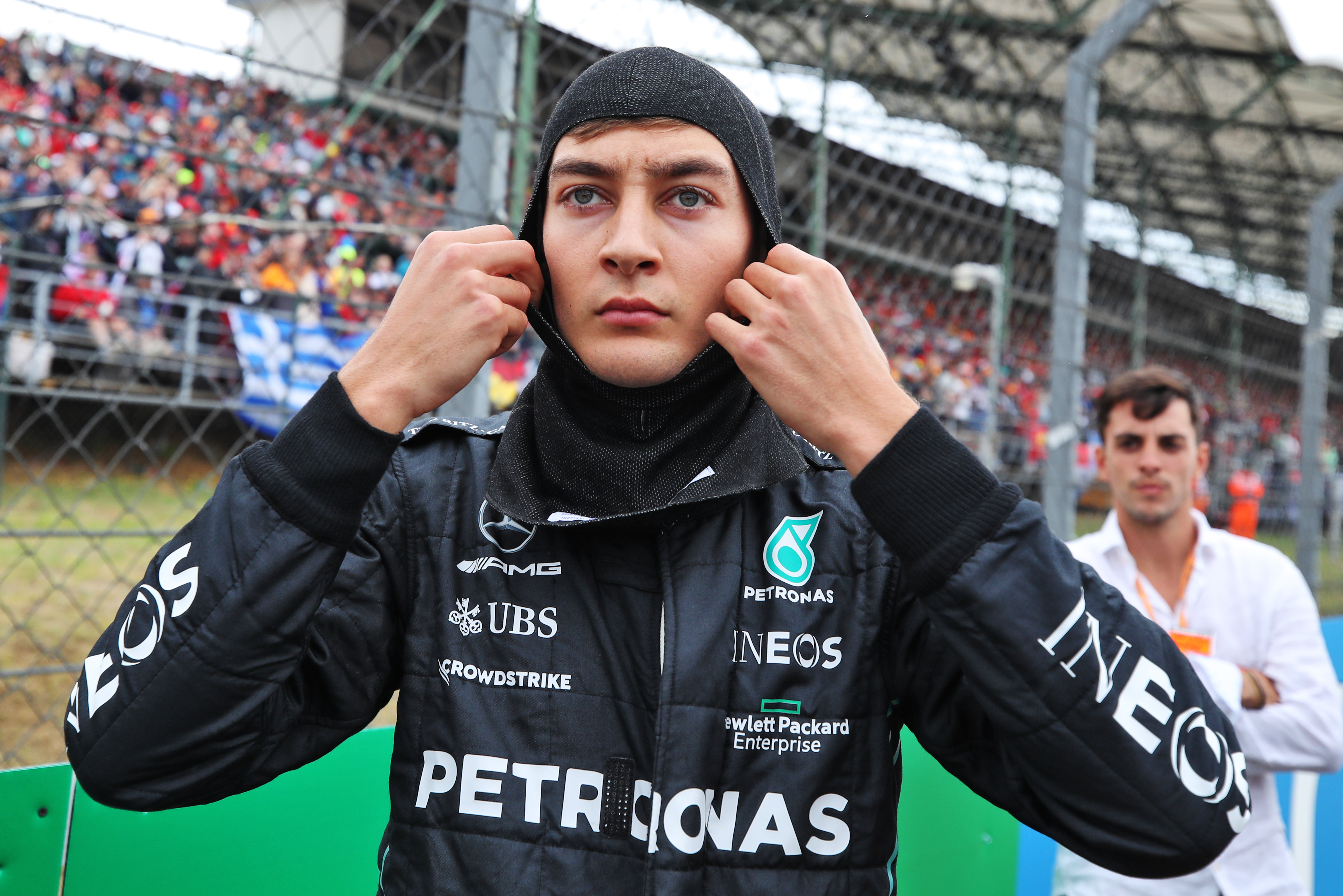 "It puts it back on you as a driver and as an individual to sort of raise your game.
"I'm not here to play silly buggers, I'm here to win."
It's little surprise that this attitude has led to Russell being viewed slightly differently now. Ultimately, some people are seeing him in another light.
The Williams years, especially his first and second seasons, were probably a nice break. In his 2019 season he had a clear edge on Robert Kubica and was driving a rubbish car – little to prove, no expectations, he could probably enjoy himself more.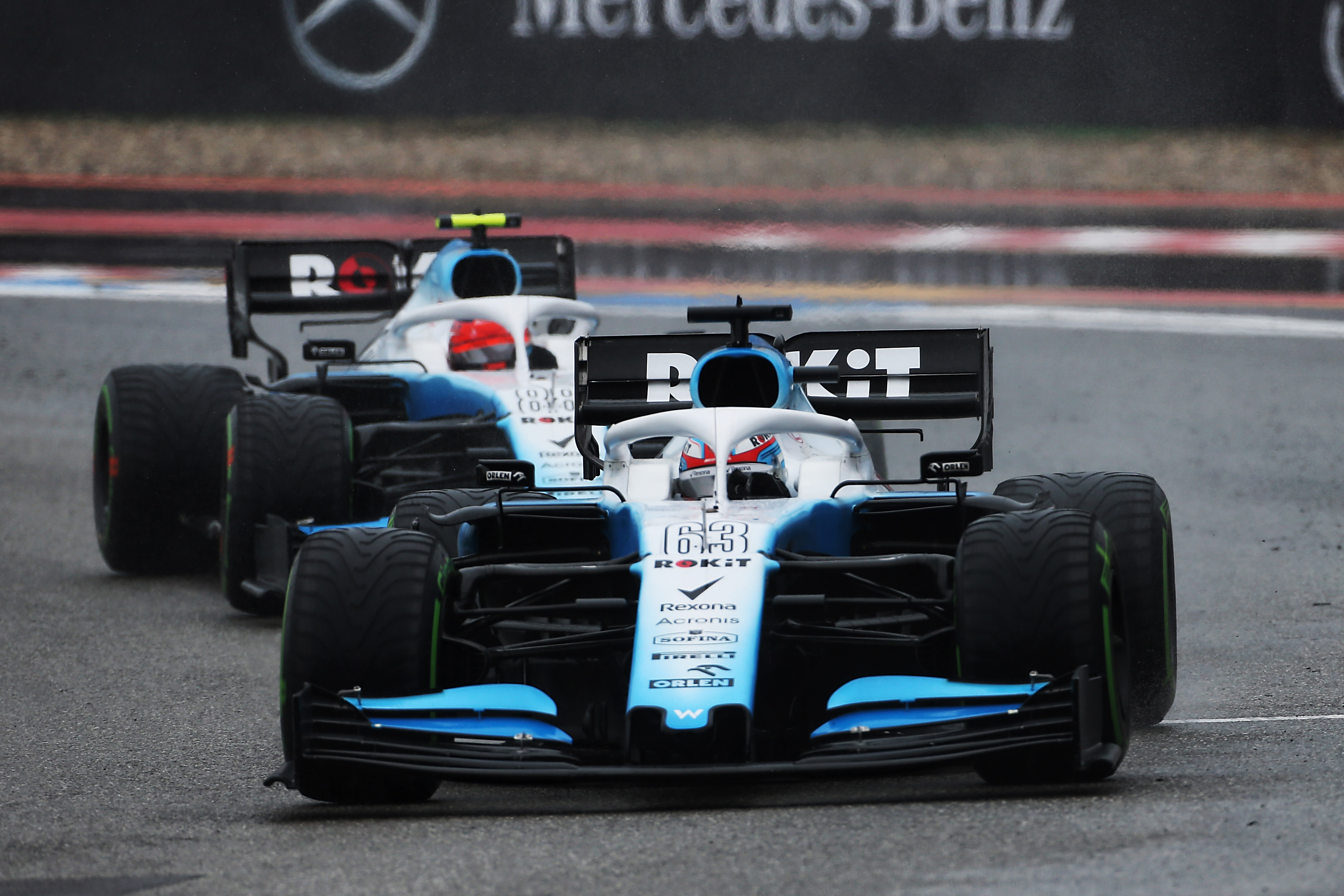 In 2020 the pandemic and F1's brief hiatus also meant Russell became part of the 'Twitch quartet' along with Norris, Albon and Charles Leclerc. That meant a different, more light-hearted side came out.
But even with that there was a burning desire to win, to take it more seriously than everyone else. Russell went from being pretty mediocre on the F1 game to being the best of the bunch.
That underlying competitiveness and industriousness never disappeared; it was just being matched with a different on-track situation.
And off-track, Russell could probably get away with being more relaxed then as well. Especially when you consider just how much of a shift the marketing environment at Mercedes is from Williams, and what Russell is representing every time he speaks or is seen.
As he noted when appearing on F1's Beyond The Grid podcast: "It's fair to say it's been a bit of a step up, mainly from the marketing side.
"From the on-track side and my preparations for a race weekend and everything performance-driven, there's been no change because, for me, I was doing absolutely everything I could at Williams, to achieve the maximum. And that's absolutely what I'm doing again, here at Mercedes.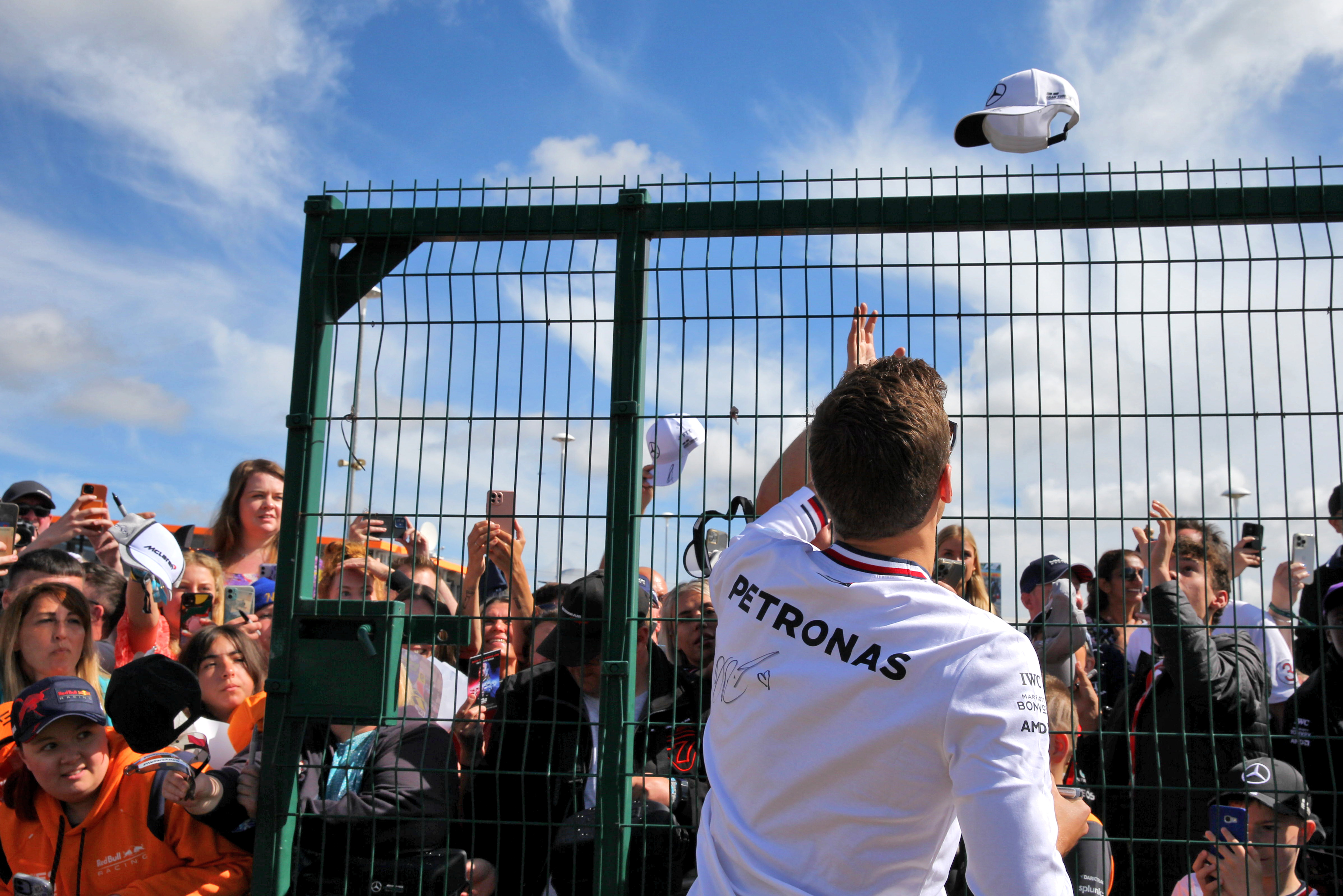 "[But] at Mercedes, this is a global mega brand. We have tens and tens of top-level sponsors. They are the reason we get to go racing. Without the sponsors supporting us, we wouldn't be able to make the cars that we're making. We need to give back with that.
"To put it into perspective I've probably done more marketing events and activities in my first month at Mercedes compared to three years at Williams."
At some point drivers need to make a choice about where they draw the line – how and where do you want to be purely professional? Then that line tends to become more blurred the longer drivers are around.
Ultimately, though, the traits that make Russell such an impressive driver are what matter to him and to Mercedes. Likewise, they'll care more about him being a better driver with each season rather than whether it's fair or not to suggest he's not as 'fun' as he used to be.
Time and again this season – in either response to Russell's run of finishing in the top five every race he has made it to the flag in, his maiden pole in Hungary, or his five podiums – Wolff has talked about how impressed he is with Russell's "professional", "rational" and "analytical" approach.
These aren't at all synonymous with being amusing or a joker – someone who, as Russell put it, is "playing silly buggers" – but they are much more relevant to the task at hand.
"George is a champion in the making," says Wolff. "He was a champion in all the junior categories, in F3 [GP3] and F2 as a rookie.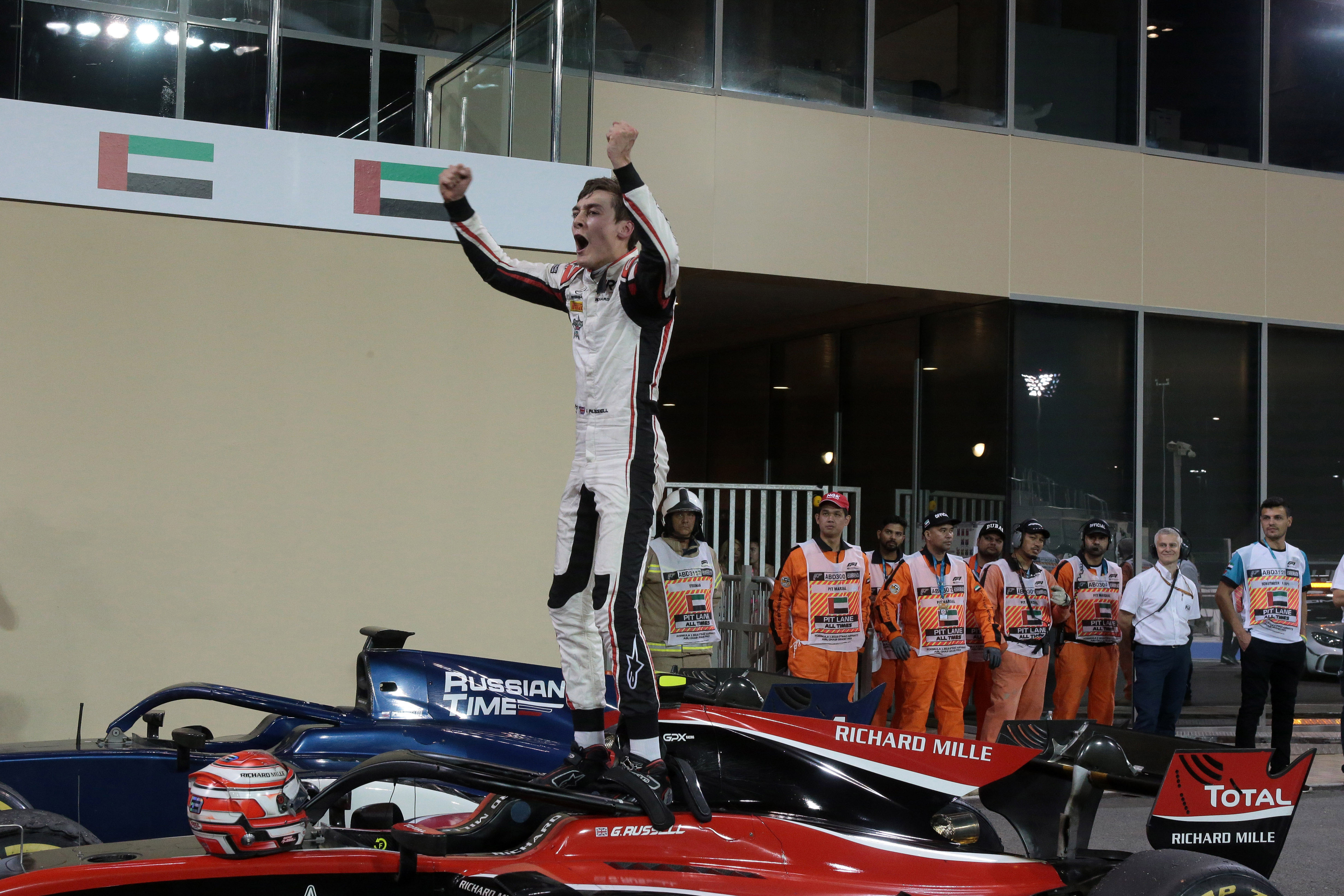 "We would have never put him in a Mercedes if we wouldn't have believed that he can be a future world champion."
Living up to that should be of far greater concern to Russell than caring whether people think he's changed for better or worse.