There wouldn't have been many people who still expected to see IndyCar champion Alex Palou at Formula 1 grands prix in McLaren colours or driving its F1 car in Friday practice sessions once McLaren had furiously announced he had snubbed what it felt was a cast-iron 2024 deal and began legal action against him.
But Palou was still technically expected to be at the coming weekend's Singapore GP as McLaren's official reserve, with McLaren racing CEO Zak Brown joking at the Laguna Seca IndyCar finale that Palou's hotel room was still booked – even though he didn't expect Palou to turn up.
Brown is right on that front, with Palou confirming to The Race "I'm not going to go to any F1 races".
Palou said originally he wanted to leave Chip Ganassi for McLaren in 2022, but in a deal settled out of court later that year, he remained a Ganassi driver but was allowed to conduct F1 testing duties with McLaren.
In December 2022 it was announced Palou would be one of McLaren's F1 reserves for 2023, after his IndyCar season had finished, being available for all F1 events following Laguna Seca this weekend.
But now, after Palou committed instead to staying at Ganassi following his second title win, McLaren is suing Palou in a UK court over a number of items including a contract he claims Palou has signed for the 2024 season with McLaren in IndyCar, for an advance on his pay and the money invested to give him multiple F1 tests.
When asked at Laguna how the Palou situation has changed McLaren's F1 plans by The Race among select media, Brown replied: "He's still our reserve driver.
"So that's changed, because I don't think he's going to show up in Singapore, which he's obligated to.
"But we have had a couple of different reserve drivers during the year. So we're now going to have to extend that."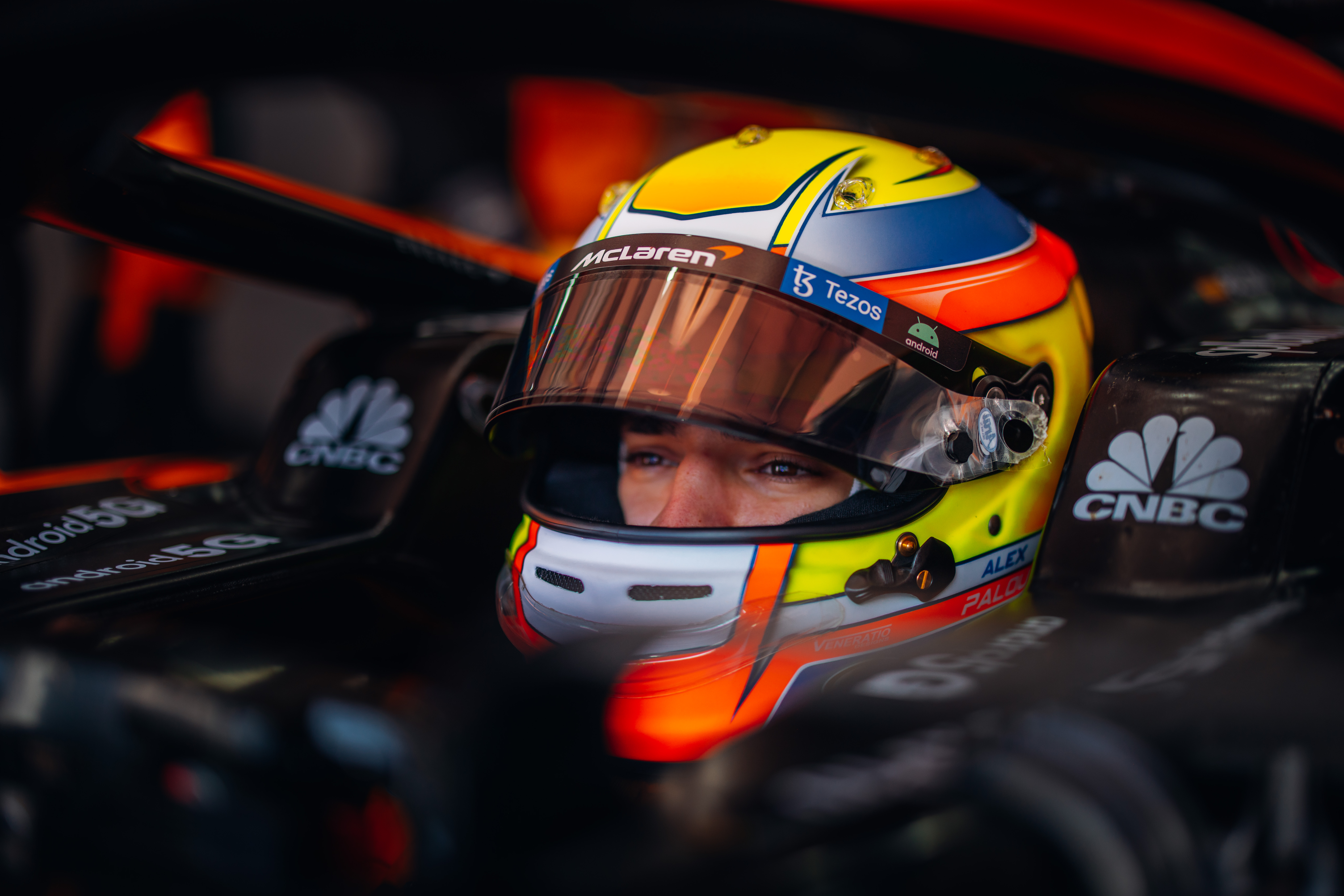 Brown said he was "pretty sure" Palou wouldn't attend Singapore but added "we've got his hotel room booked".
Asked by The Race if he could confirm if Brown was right and he wouldn't be at the grand prix, Palou replied: "Yeah. First of all, it's because I can't, just because of the championship [win] and we're going to LA now [for the end of season prizegiving next Sunday] and then we have some testing for the '24 car [in IndyCar].
"Yeah, the plan's changed. I'm not going to go to any F1 races."
Though Palou has – unsurprisingly, and wisely given the legal situation – not opened up in detail on his side of the McLaren/Ganassi story, he has always answered questions about it to the degree he feels he can, rather than giving a blanket no comment, as many surely would. He was the same last year when the first episode of this saga unfolded.
Brown had also claimed on Saturday that Palou hasn't spoken to him directly about the situation, saying he had "not heard a single word from him personally since this all happened".
"Yeah, honestly, that's true, we've not spoken," Palou told The Race.
"I don't think I have anything that it's going to benefit him or me to say at the moment.
"I don't have any issues with him. Like if I see him, I'm not going to look to another side, or walk to the other side.
"But yeah, at the moment I don't think that we have something to talk about."
McLaren is yet to confirm who will be its reserve driver for the remainder of the F1 races.
Its top IndyCar driver Pato O'Ward will be in the car for an FP1 later this year and attending the F1 races in his native Mexico, Austin, Vegas and Abu Dhabi.
McLaren has arrangements in place with multiple drivers including Mick Schumacher as part of a reserve driver share with Mercedes.