"A joke", "not Formula 1 standard" and like it's "wet" off-line – drivers have slammed the surface of Miami's new stadium track ahead of the inaugural grand prix.
A permanent racetrack has been built around the Hard Rock Stadium to host the new Miami race that F1 has waited years to introduce.
The grand prix has been a huge priority for F1 and has been heralded throughout the paddock as a major event and a potential game-changer in terms of interest and spectacle.
However, there could be some problems with the race itself, chiefly because drivers say the track – which has had to be resurfaced twice already this week in different places – offers very little grip.
"The surface is a joke," said Red Bull driver Sergio Perez.
"The racing is going to be difficult and you're going to have the drivers making mistakes because we've been put into this situation."
The racing line has slowly gripped up but off-line, world champion Max Verstappen says it "almost feels like gravel".
That has left several drivers predicting little overtaking in Sunday's grand prix unless they are able to make the pass on the straight and then regain the normal line into the corner.
Fernando Alonso said the drivers had made the FIA aware that "the tarmac is not F1 standard".
"There's gravel off-line, it's going to be difficult," said Alonso.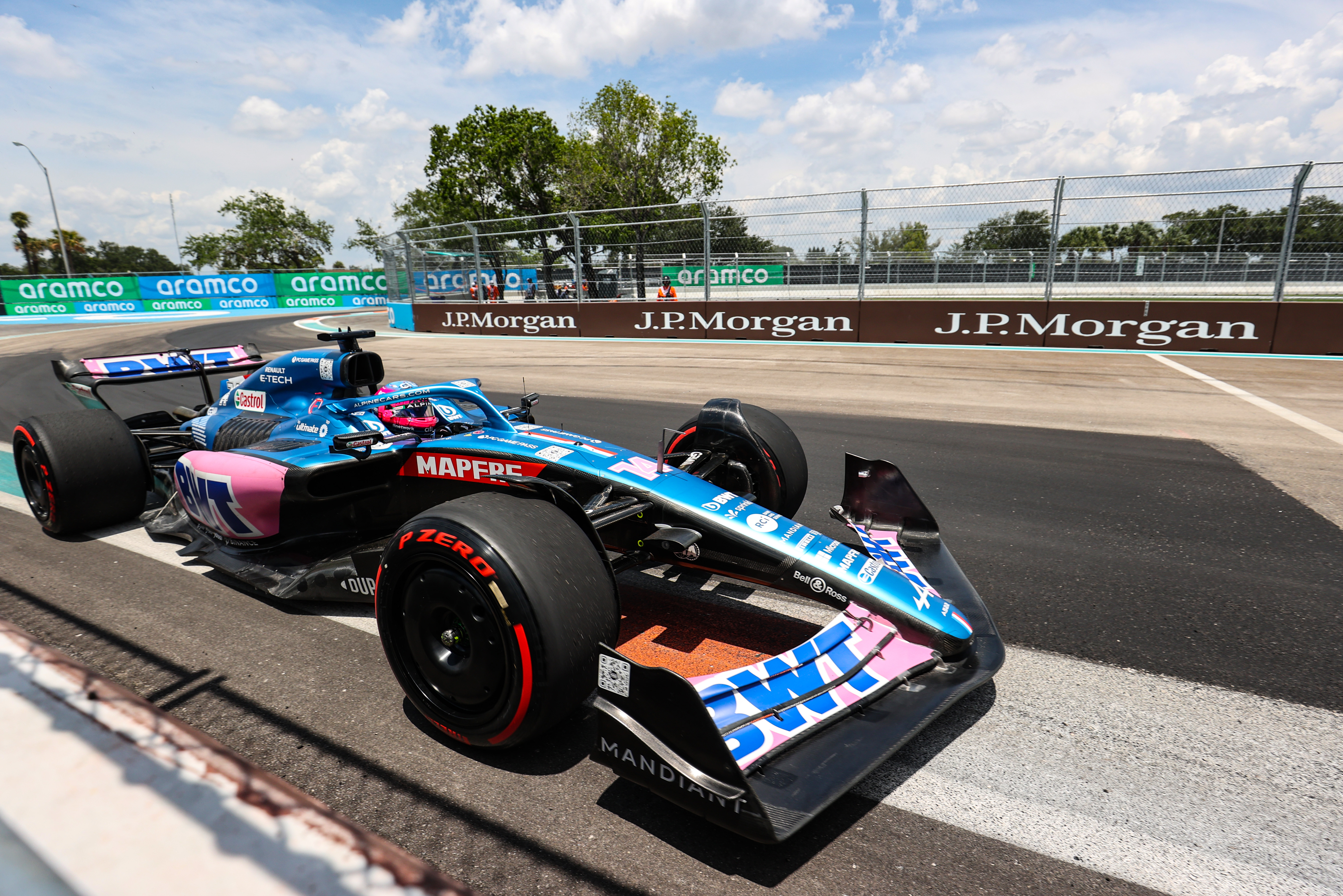 "There's nothing we can do. This weekend we need to put on the show, but this has to change for next year.
"It's very difficult to race like this."
Lance Stroll says he "wouldn't go off-line" to pass someone in the race while Yuki Tsunoda reckons that if drivers misjudge by "one millimetre you feel the difference of the grip and as soon as you drive on that, you lost the rear".
To further complicate matters, rain on Saturday evening also risks washing away what grip had been laid done over the past two days.
But McLaren's Daniel Ricciardo said he could guarantee there would be no grip off-line anyway.
"I'm totally OK with not having the same thing all 23 places we go," he said.
"I'm OK to have points of difference to make some circuits unique and have their own character.
"But in saying that, this isn't a nice surface to drive on. It's not that it's just like, 'oh, it's challenging', but it's just you literally have to just stay on that one line otherwise you're not really on the track anymore.
"So instead of making it a good challenge, it just makes it a little bit one dimensional because you only have that one option of that one line where there is a little bit of rubber building up."
His team-mate Lando Norris said he likes the circuit itself but "what would make it an even better track is the surface".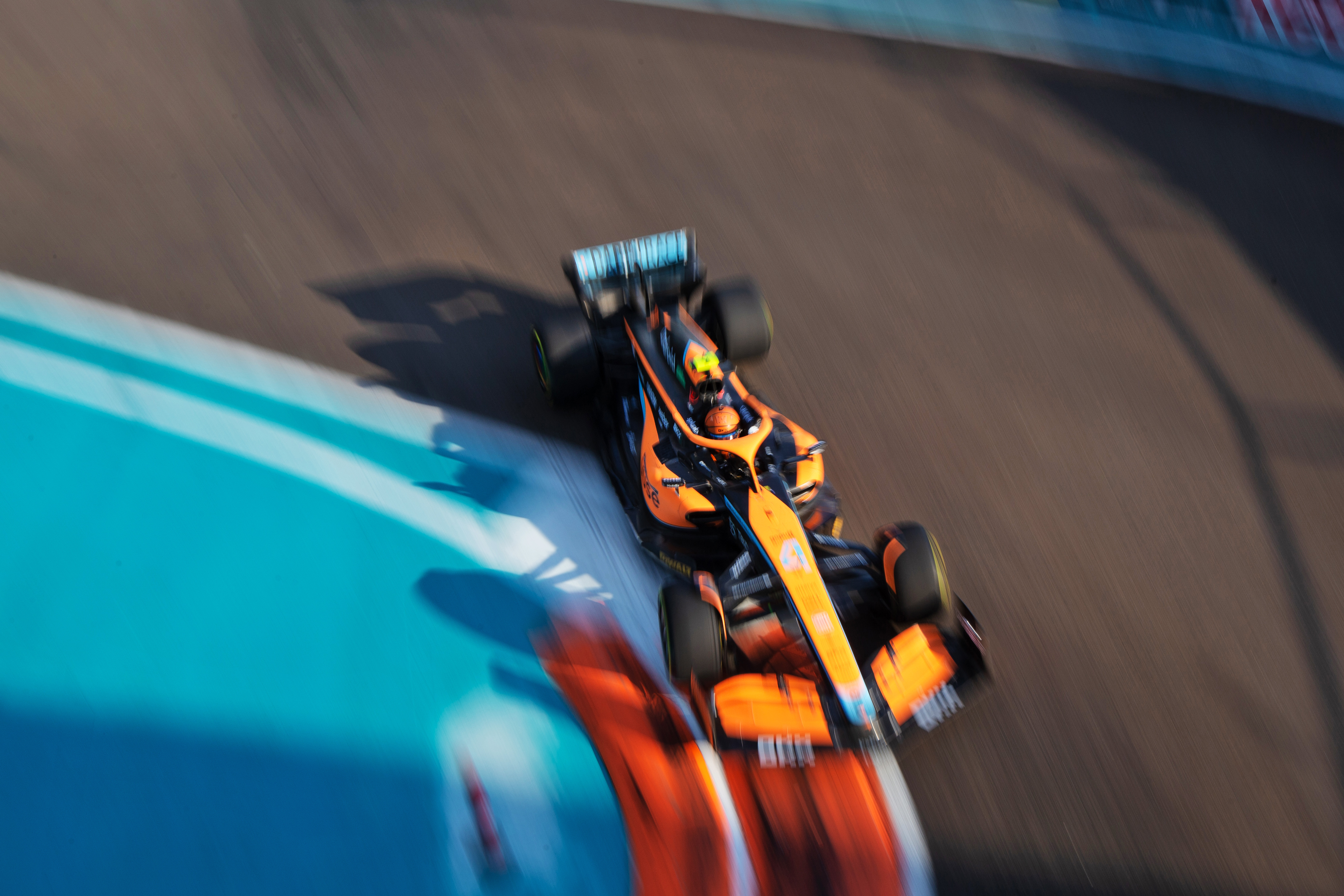 He reckons that the high temperatures, which are causing tyre problems, are to blame for any grip problems on the racing line but said the rest of the surface is "really, really terrible".
"When there's so much expectation, and you want us to provide good racing and entertainment and everything, and then there's a surface which they're trying and they just kind of wing it in a way to see what it's going to be like, it's not good enough," said Norris.
"Because then we can't do what they require, we can't put on a good show. We can't race.
"It's not our fault. But it's a shame. I think if it was a surface like we have in in Saudi, for instance, it's just very high grip in general. It survives in hot temperatures.
"Then I think everyone will be looking forward to an extremely exciting Sunday. Because you can go wide, you can do different lines, you can do everything.
"Whereas everyone's pretty much stuck to just following line astern and it's always a lot more difficult to race that way."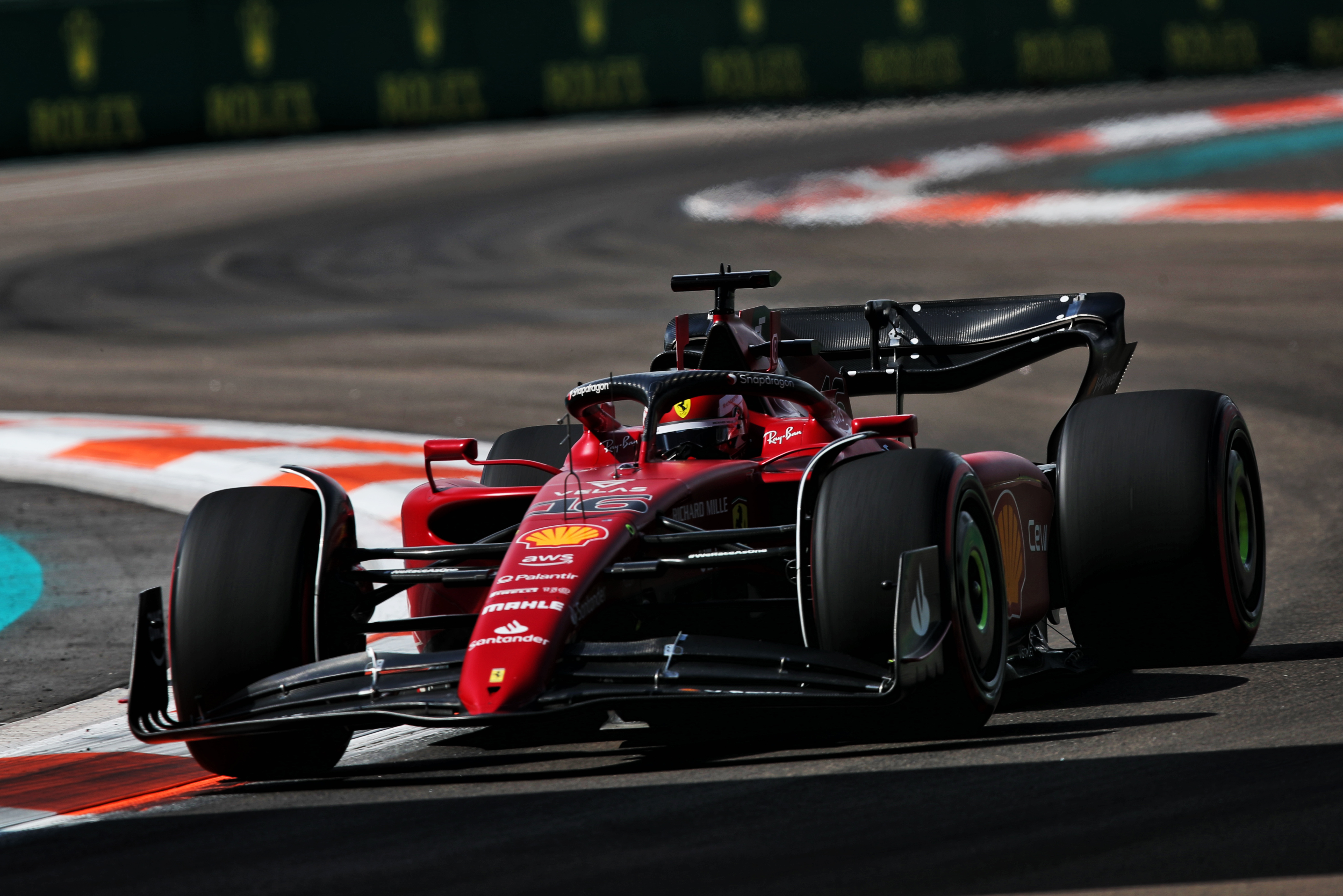 Poleman Charles Leclerc indicated it is so difficult that in the interest of fairness, the track needs to be cleaned before the start of the race.
Otherwise some drivers could be caught out without any blame.
"All drivers complained about the lack of grip that there is off-line, so if you're going to make a pass, you need to make it stick fairly early into the braking," Leclerc said.
"If not, I struggle to see us doing any late moves or lunges from far behind, because there's very little grip.
"Even at the start it could be very tricky on that inside line and that outside line of Turn 1.
"We've asked the FIA to make sure that the track is as clean as possible for that start because we could see mistakes coming from drivers that really have no blame from it.
"It's basically like driving on a dry line and out of the line is feels like it's wet – so we need a bit of help there from the race direction."