The "racing will be bad" in Formula 1's inaugural Miami Grand Prix, drivers have warned after the first day of on-track action at the Miami International Autodrome.
Spins and crashes were plentiful during the opening two practice sessions with Valtteri Bottas crashing his Alfa Romeo in FP1 and Carlos Sainz suffering another crash in his incident-strewn second year with Ferrari.
There's little grip outside of the racing line on the freshly resurfaced Miami GP circuit, leading to warnings that the passing opportunities on Sunday could be poor.
Red Bull's Sergio Perez, who spun twice in FP2, lamented the amount of grip offline and believes that will limit the quality of the racing.
"It's really disappointing that there's no grip off-line, racing will be bad because of that," Perez said after FP2.
It's a big spin for Checo who is luckily able to continue on! 🔄

Team mate Max Verstappen is yet to leave the garage 👀#MiamiGP #F1 pic.twitter.com/tzi7rvdTCG

— Formula 1 (@F1) May 6, 2022
"As soon as you go off-line, there is no grip, it's done. It's sometimes wet on that side and sometimes off-line, it feels very gravelly so racing will be hard."
Norris called the track "extremely tricky" and echoed Perez's ire at the lack of grip off-line, something which will limit passing places.
"It's very bumpy in some places, which we were not expecting," Norris said.
"I think everyone was expecting it to be very smooth and beautiful. But it's not.
"The surface is very tricky, you go off-line anywhere and it's pretty much game over, you spin, you end up in the wall. It's punishing. That's why you've seen a lot of people ending up in the barriers.
🚩 RED FLAG 🚩

Sainz hits the wall at Turn 13

Driver has exited the car and is OK #MiamiGP #F1 pic.twitter.com/HEp0CEYdVU

— Formula 1 (@F1) May 6, 2022
"If you go off-line, it's just terrible. I'm hoping they can do something a little bit better. I don't know what.
"When they clean the track, it helps, like this morning there was a lot of marbles and stuff and as soon as you went off-line it was game over.
"In FP2 it started better but then as soon as there was a little bit of marbles, it was terrible. It's not going to be great for racing.
"It's like one line you've got to stick to and that's it. It's restricting, you can't do many differences compared to other people, so it limits you a little bit."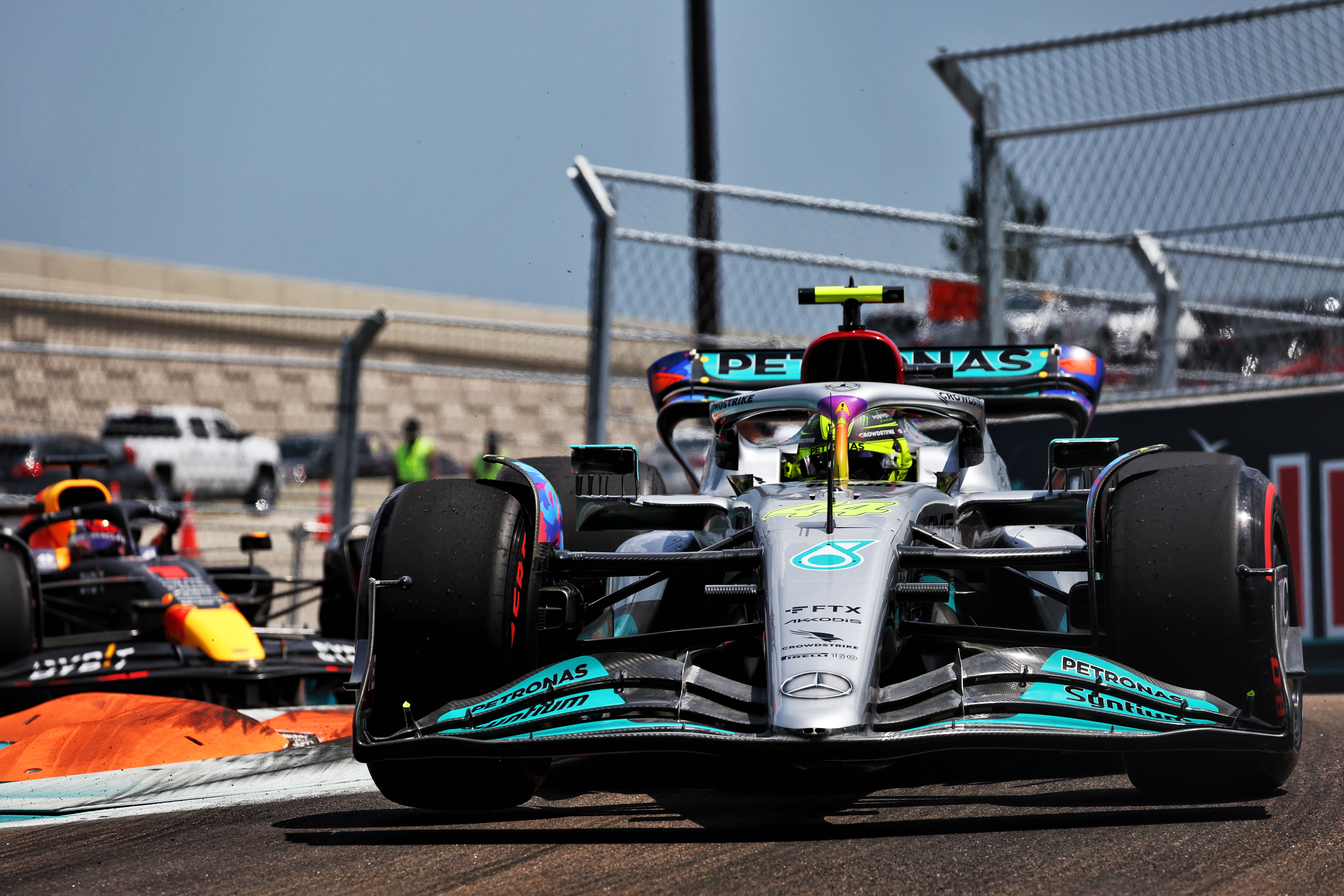 Seven-time world champion Lewis Hamilton joked "you think that people in this day and age should be able to make a flat road relatively easy" in reference to the "big, big, big bumps in so many places" on the track.
"I don't know if they will be able to grind that at night and improve it," Hamilton said of the bumps.
"Otherwise the track's quite nice to drive – except for the chicane. That might be the…I don't want to put that quote out there actually so I'll hold onto that…but it's so tight.
"It reminds me of being in a B&Q car park when I was six-years-old in the go-kart going between cars.
"It's a corner that maybe in future they can remove that one and it will improve the track."
Prior to the weekend, AlphaTauri's Yuki Tsunoda described the final part of the track – which includes the chicane Hamilton detests – as 'a Formula E sector'.
Championship leader Charles Leclerc called the track "challenging" and "really nice to drive".
"The asphalt will spice things up," Leclerc predicted. "There is very high grip on the racing line and very low grip off it, which will make it difficult to overtake. It is also rather aggressive on tyres, so it will be important to manage them well throughout the race."
Not every driver was as pessimistic about the chances of good racing, however, as Alfa Romeo's Bottas, who crashed in FP1, believes the track's long straights will produce plenty of overtaking opportunities.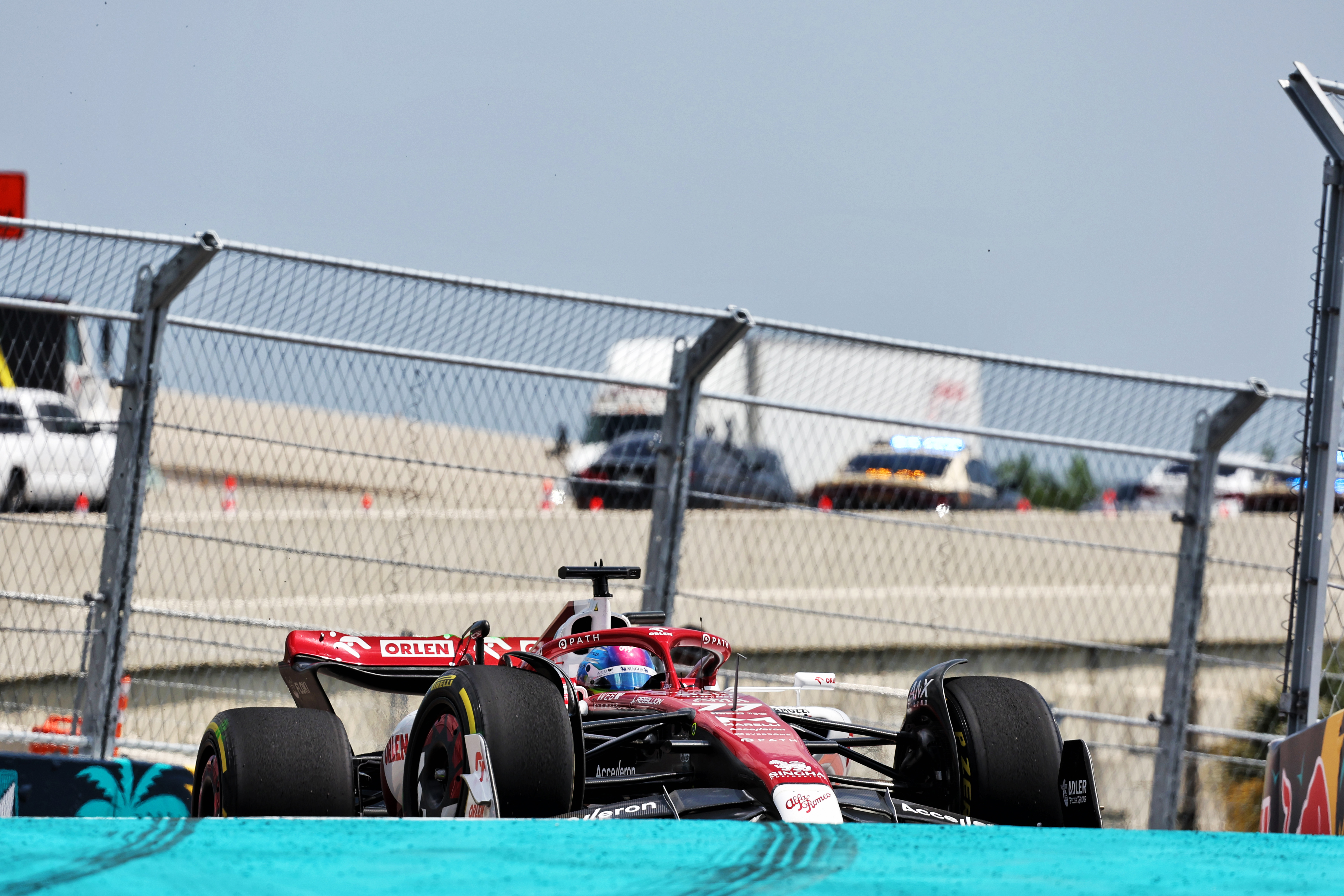 "The track is good, it's challenging, the twisty bit around the back is probably the most difficult part to get right," Bottas said after FP2.
"The track evolution was huge today, so I think I have quite a bit of catching up to do tomorrow to see how much more grip it has now.
"It's not an easy track, for sure, and, for me, definitively when the track is green it can happen more easily, as once you go slightly off-line you lose the rear end and you cannot catch it anymore.
"And that technical section from Turn 12 to Turn 15 it's not easy to get it right. I think they've done a good job in terms of chances of overtaking, we're going to see good racing here with the long straights, as they start with a slow speed corner, which means you can follow close, so that's good."