The Mercedes Formula 1 team's apparent return to competitiveness in Miami Grand Prix practice was inevitable – according to its past and present main rivals.
Given the evolving track conditions at F1's new American venue, George Russell's first place in Friday practice in the upgraded Mercedes W13 may prove anomalous.
But whether it was due to the upgrades that include new front and rear wings, a track layout that allowed a set-up that reduced the impact of the porpoising that has hobbled Mercedes all season so far, or the hot temperatures meaning there was no repeat of the tyre warm-up issues that left it out of Imola qualifying in Q2 a fortnight ago, there was no doubt the constructors' champion team was in better shape in Miami.
Mercedes' 2021 arch-rival Red Bull has largely resisted all opportunities to gloat at the problems of its old opponent, and its team principal Christian Horner responded to the first hints of its recovery with a mix of faint praise, nonchalance and downplaying.
"I've been saying since pre-season that it's only a matter of time before they sort themselves out and that's starting to happen," Horner told Sky.
"The characteristic of this circuit helps as well but you can see they're starting to get on top of their issues. They're looking competitive."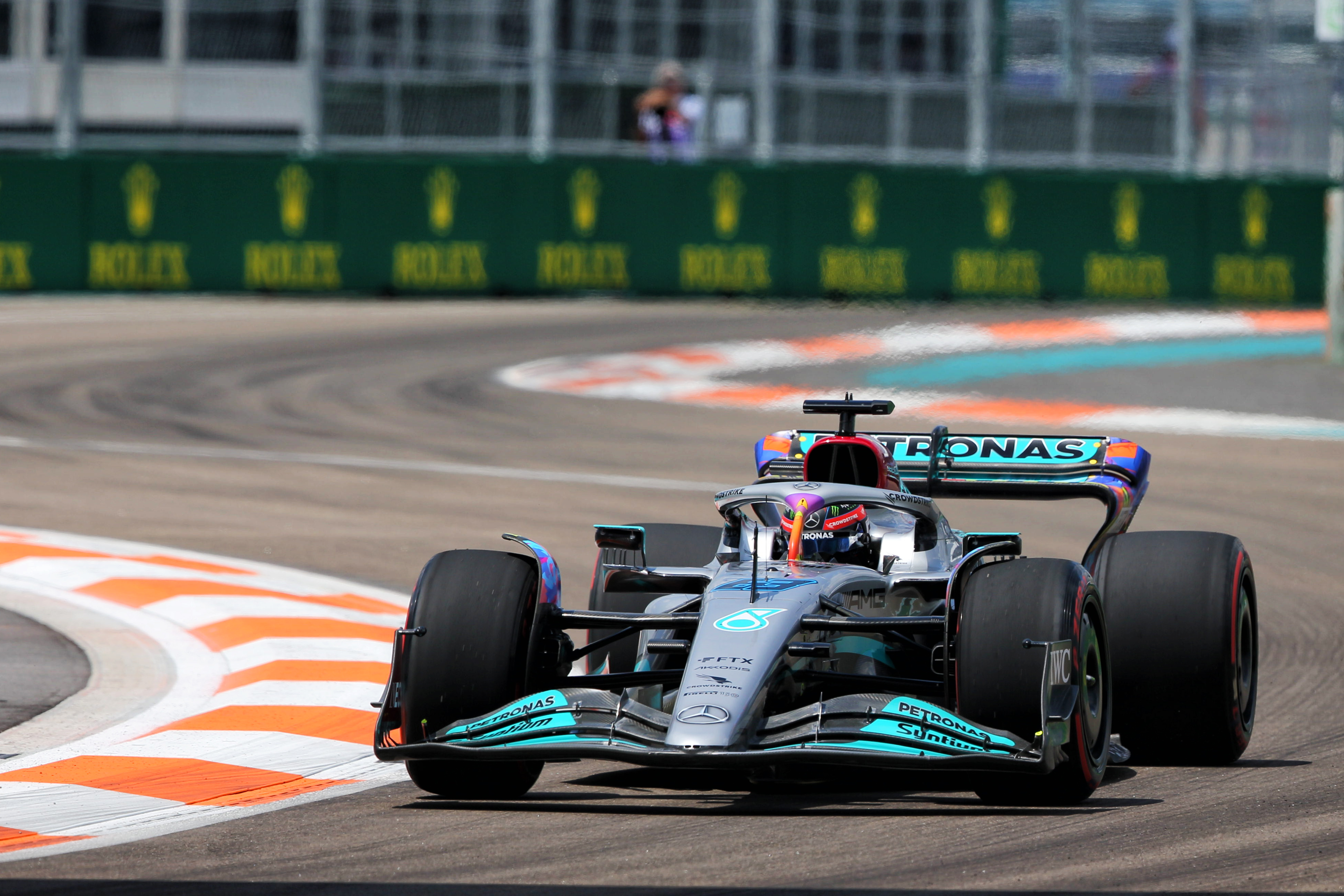 Horner's driver Sergio Perez said he had never felt Mercedes was that far away on pace.
"They've been quick in some places, they only needed small tweak to be up here," he said.
"Nice to have them here, hopefully have a good race with anther team."
With Ferrari and Red Bull out of reach at the front, Mercedes' main 2022 battle has been with McLaren – though it is 31 points ahead in third in the constructors' championship at present, thanks largely to McLaren's uncompetitive Bahrain GP.
McLaren's Lando Norris was even more forthright in his lack of surprise at Mercedes' comeback than Red Bull had been.
Asked if he was surprised by Mercedes' pace, Norris replied: "Not at all. They were what, P4/P5 in Bahrain? They've been strong all year.
"Just because they have some bouncing, everyone expects them to be terrible.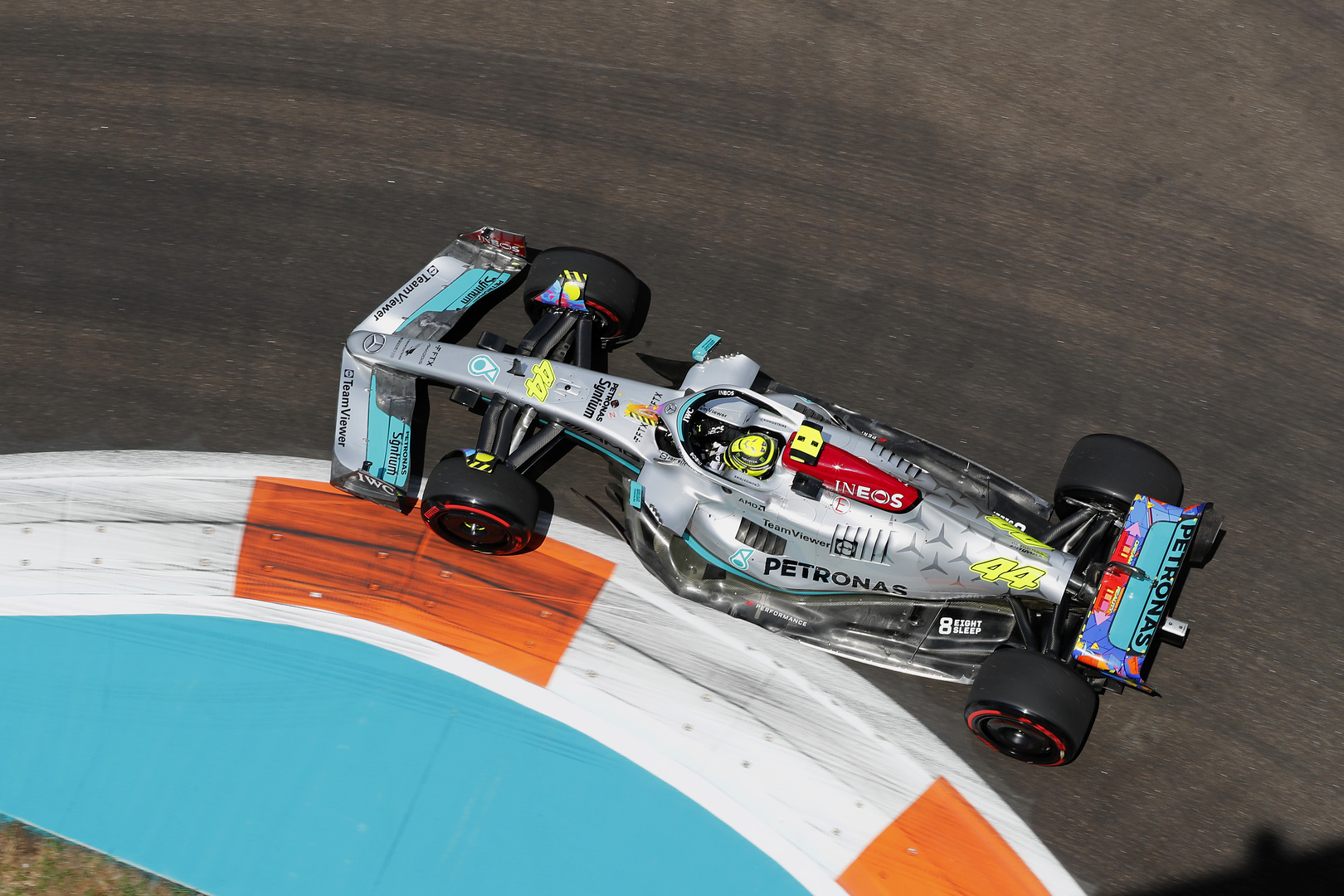 "They're extremely strong in slow-speed corners. Mercedes have probably been one of the best cars in slow speed corners all season, just no one ever looks at the GPS very well and picks it up.
"So not a surprise in any way. It just makes us want to work even harder and try to get past them again."
Norris's point about Mercedes' slow-corner speed is a fair one, though it's also been somewhat circumstantial – having been most obvious at tracks such as Sakhir where the team had to make fewer compromises with its ride height.
But one man who had no qualms about admitting to surprise at Mercedes' Friday performance was the current championship leader: Ferrari's Charles Leclerc.
"The surprise is Mercedes for now," said Leclerc.
"They seem to be very strong, and also on the high-fuel pace they were very strong.
"So they might be the surprise this weekend and it would be nice if they could join the battle."
The Mercedes drivers themselves were keeping expectations firmly under control, and also alluding to the possibility that their problems hadn't really gone away.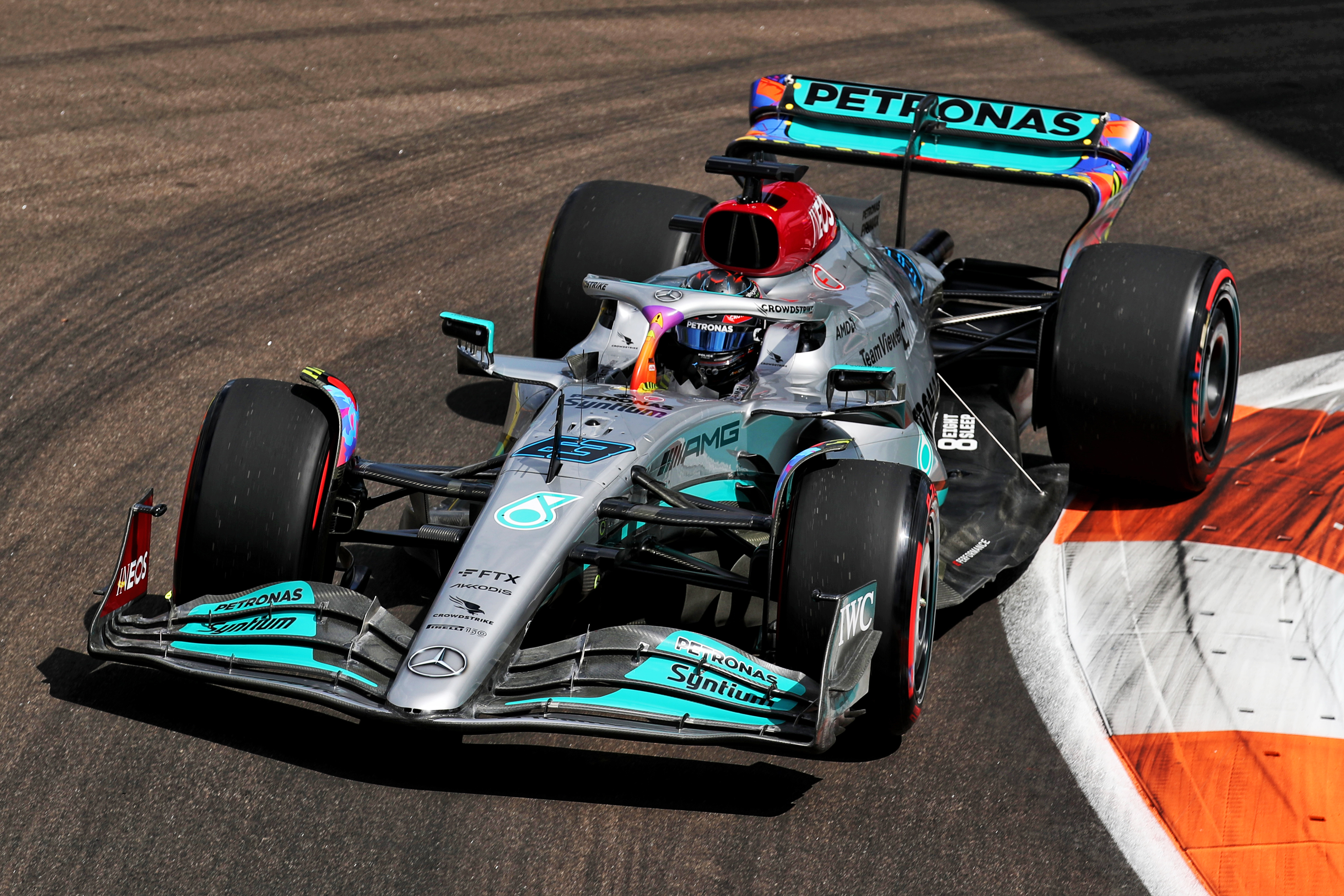 "We don't really understand it to be honest, why we sort of hit the ground running," said Russell.
"We always knew ahead of this weekend that the conditions should suit us better because we have been struggling a lot with tyre warm-up, even in Bahrain where the track was really rough but this is the first real hot race of the season, so for sure that's played a big factor.
"The car is working well, but it's only Friday, not getting too carried away."
Team-mate Lewis Hamilton, who was fourth quickest, said he felt no difference in the car itself.
"It feels similar to me. We seem to be quicker here, later on they were explaining to us that we definitely have improved in some way, I'm not sure where that is," he said.
"But we still have the bouncing, so we haven't cured it.
"But bit by bit we are improving the car."