Long-term deals, public denials and general truisms of what an optimal line-up for a top Formula 1 team looks like be damned – Lando Norris to Red Bull has remained too tempting a concept not to be dredged up every month or so.
It has long been the easiest logical leap to make. Verstappen is F1's dominant champion in its best car, with team-mate Sergio Perez as of late not only too far adrift to challenge him (which is fine for Red Bull) but far enough adrift to repeatedly struggle to prop up what should be easy 1-2s (which is clearly less fine).
Norris, meanwhile, is probably one of the few drivers on the grid who is regarded – ever since his McLaren demolition of former Verstappen team-mate Daniel Ricciardo – as being theoretically capable of giving Verstappen a serious challenge within Red Bull. And he is a driver who is also regarded as having been underserved, until this last stretch of races, by the quality of the machinery provided to him by his current team.
Beyond the perhaps overly simplistic 'Verstappen and Norris are friends, therefore team-mates' logic, there has been the July sighting of Red Bull motorsport advisor Helmut Marko meeting with Norris's manager Mark Berryman – who does also manage Red Bull junior Zane Maloney.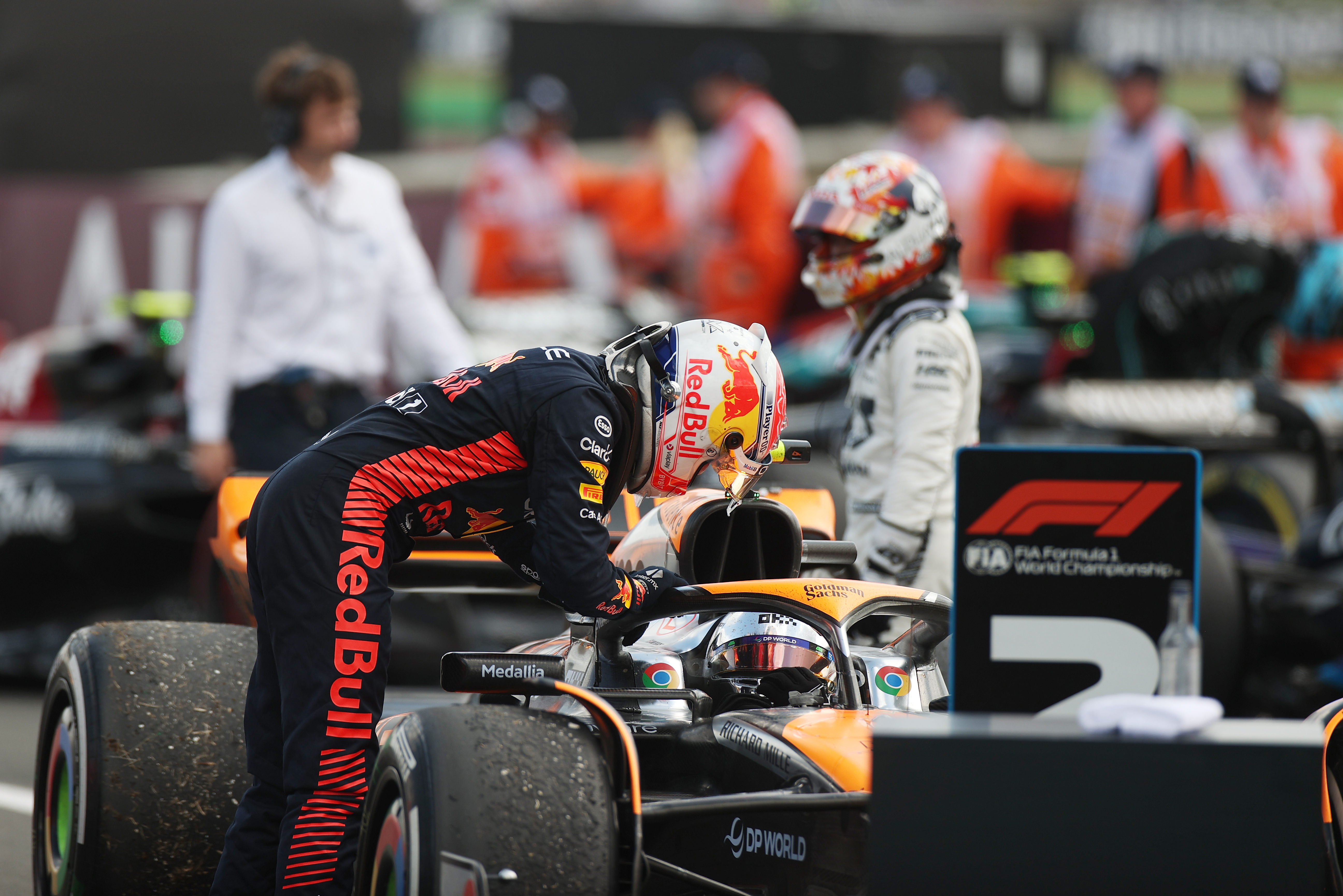 And there have also been mixed messages from Marko. In July, he told Austrian outlet Kleine Zeitung that Norris was "by far the strongest of the young drivers" aside from Verstappen and could be a good fit for Red Bull. He walked it back a little speaking to Germany's Motorsport-Magazin the following month, saying Verstappen/Norris would not be "optimal" for how the team is run – but also admitted he could at least imagine it.
Marko also referenced in July that "it is no secret" Verstappen and Norris get on. So, clearly, this does matter – perhaps more than we may think.
"We talk about it," Verstappen revealed over the prospect of being team-mates with Norris, as quoted by Sky Sports.
"But he's contracted to McLaren for a long time [until end of 2025]. We'll see what happens in the future."
When those words were inevitably put to Norris in the lead-up to the Italian Grand Prix at Monza, he was never going to say 'nah'. And it would've been easy to read too much into Norris simply saying he would consider it – almost no driver would publicly spurn the idea of going up against the quickest team-mate available, whatever privately held reservations exist about going into Red Bull's 'House Verstappen'.
Norris, though, was very eloquent in his answer, making it clear this is indeed something he's put considerable thought into.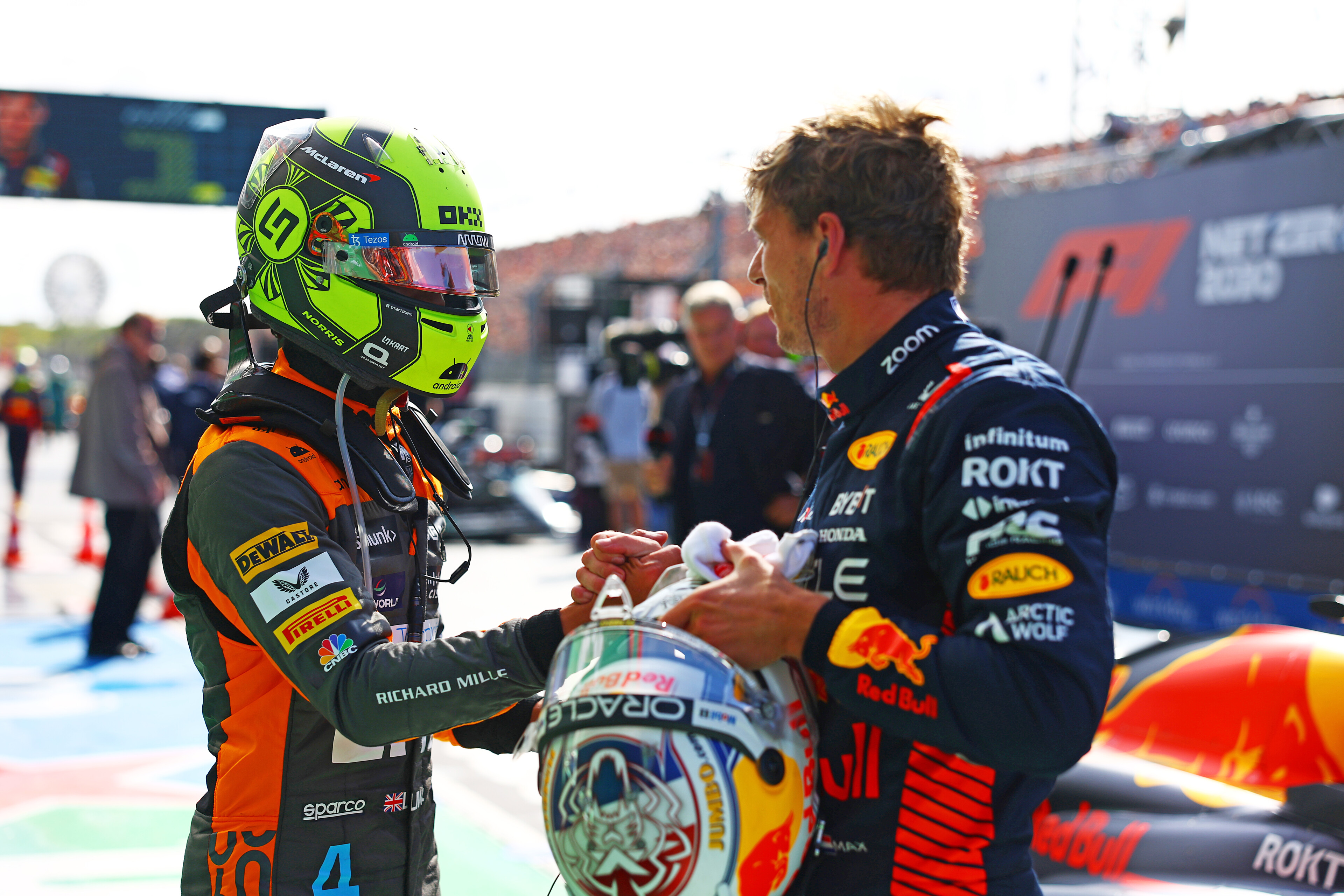 "Hmmm… it's definitely something I would be open to in the future," he said.
"I can happily say that Max is probably one of the best drivers ever in Formula 1, in the history of Formula 1.
"I never raced against him until I was into Formula 1, but I was always in the category below [on the ladder] – in karting I already knew him reasonably well, back in 2012, 2013, was the first time I got to meet him and get to know him and things like that.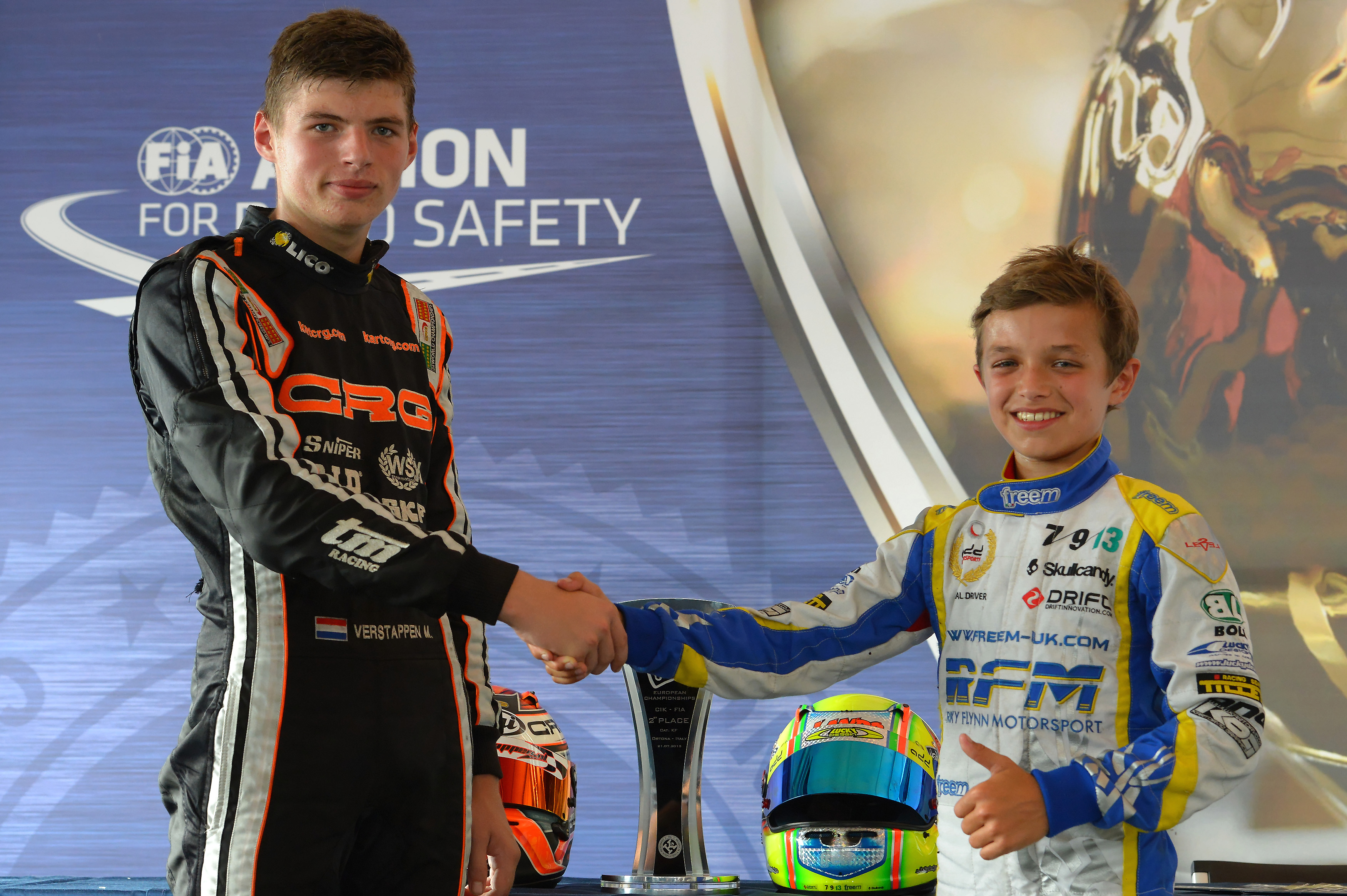 "I've been able to witness what he's doing and I think it's not just that he's in a good car, I think no matter what car he's in he'd be able to perform at a similar level. Maybe with different results, but still at a similar level.
"And yeah, I think at that point it would be great to work alongside someone like that. And at the same time see where I can really stand against him.
"I'd be open to it, but I guess… I mean, I've invited him to McLaren the other day. If he wants to come any time, he's very welcome!"
Verstappen, for his part, joked at Monza that Norris's McLaren deal was "probably not a smart thing to do from his side!" if he wanted them to be team-mates.
"But, yeah, we have a good relationship, we get on very well, I know he's one of the best drivers out there at the moment," he said.
"For sure it would be very interesting to team up with each other. But at the moment it's of course not possible."
Verstappen, of course, is not joining McLaren. Nor is Norris, in all likelihood, joining Red Bull any time soon. He is thought to have no exit clauses in his McLaren deal, McLaren has no incentive to let him depart, and Red Bull has little incentive to pay the astronomical sum it would surely take to even get McLaren CEO Zak Brown to consider it for a second.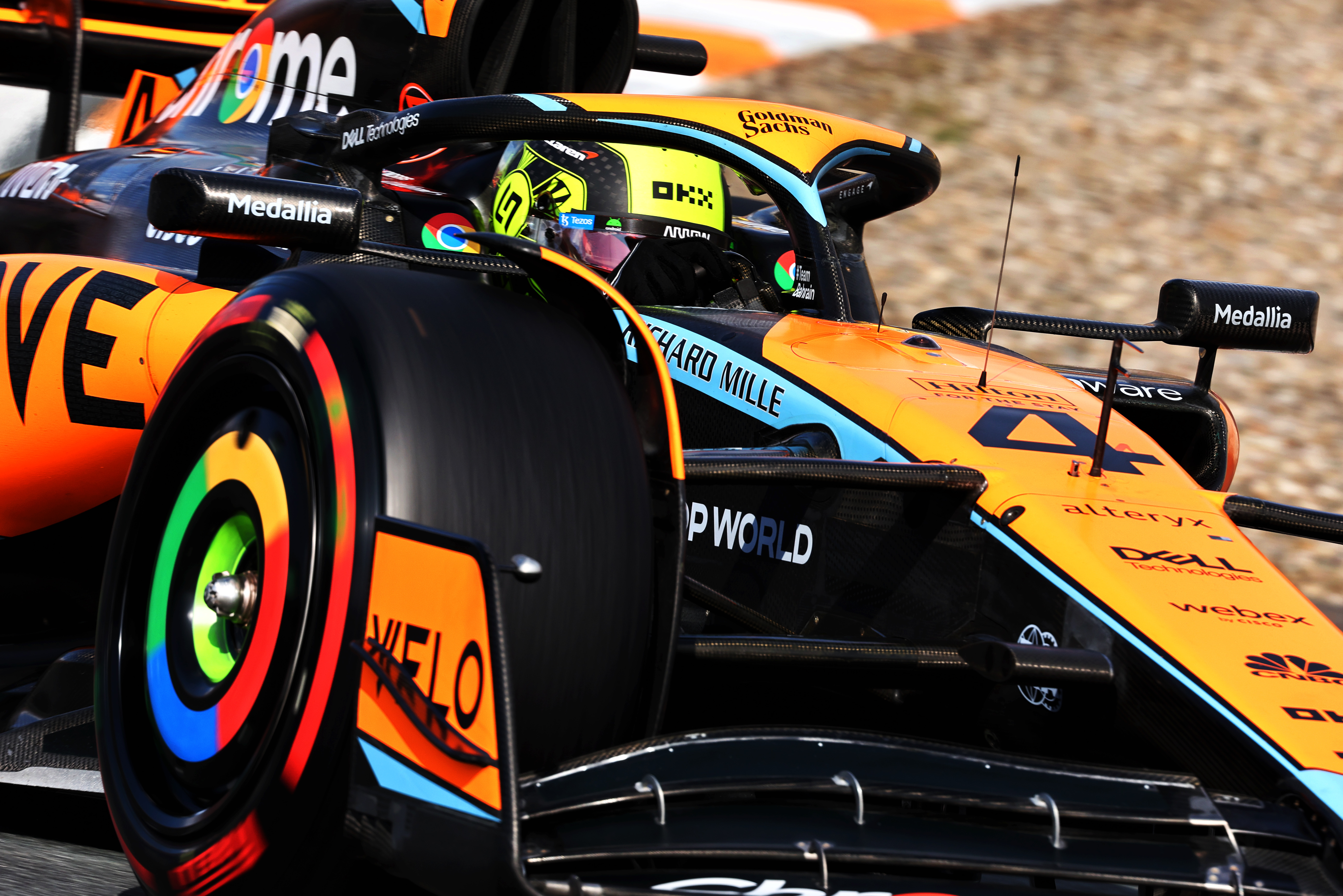 And Norris's feet will also be a lot less itchy now that the embarrassing start-of-season McLaren MCL60 has turned into the 'woah, good job' McLaren MCL60 of right now. And he's clearly a loyal guy.
But let's be clear – the current MCL60 is still not the car Norris wants, still not the car that corresponds to his F1 ambitions, and he is not shy about talking of its lingering shortcomings in the public. So his keenness on partnering Verstappen one day could also absolutely be an indirect message for McLaren, albeit maybe for 2026.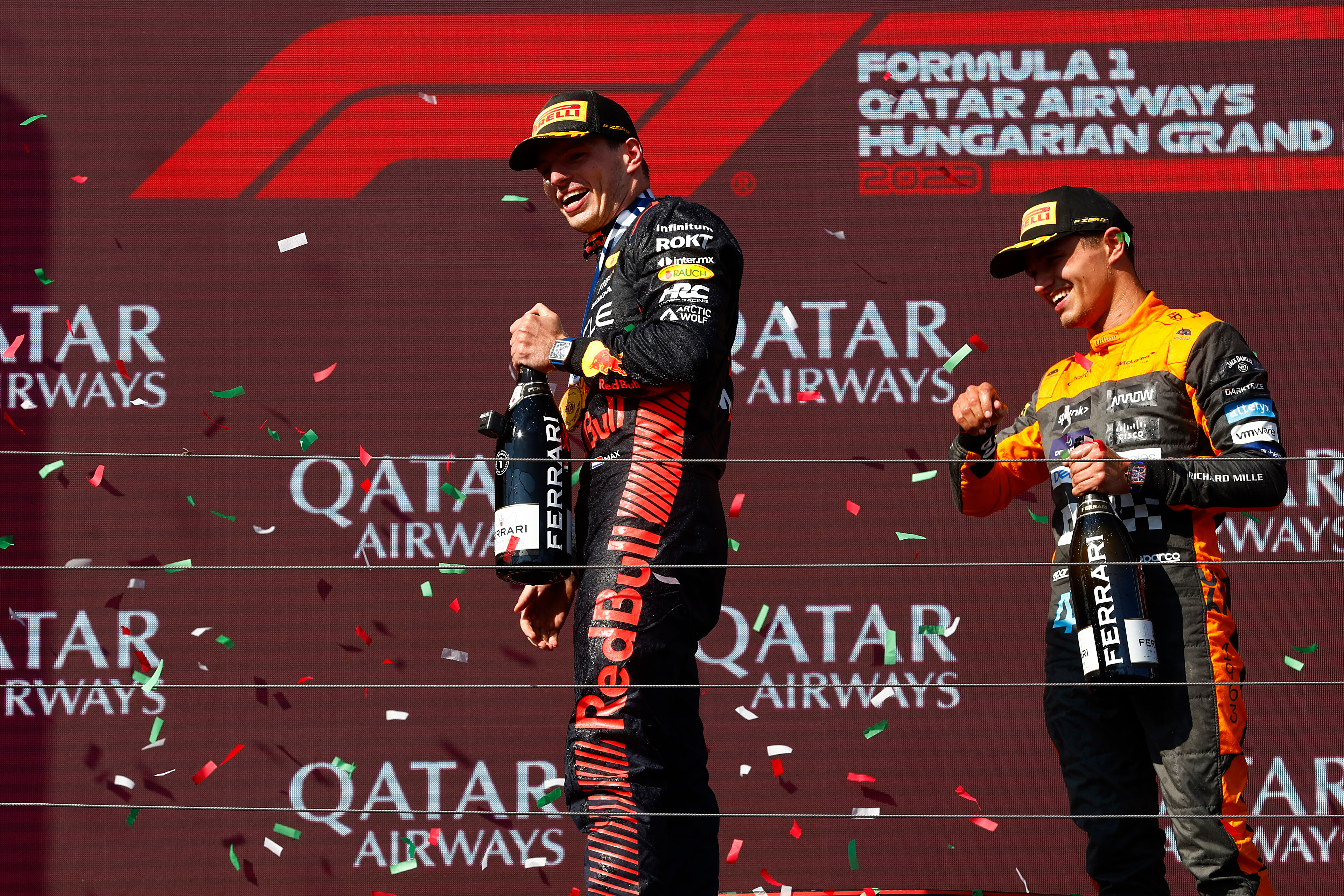 For F1, though, when a Verstappen-Norris line-up is needed most is right now, amid not just Verstappen's historically crushing run of dominance but a general sense of unease over potentially seeing re-runs of the competitive picture in 2024 and 2025.
To automatically assume Norris would be a huge upgrade over Perez is to do the Mexican a disservice, given the quality of F1 driver he has been at his peaks, but it seems a safe bet right now that Norris – on all the evidence of his McLaren stint – is a more robust performer. Meaning that, going into every weekend, even if there was an overall trend towards Verstappen, there'd be a lot more reason to believe that his team-mate might just have his number, and that Norris would be able to stay on top of whichever way the Red Bull developed.
If Verstappen and Norris are genuinely as open to it as they say publicly, then, as good as F1's era of more democratic and transparent leadership is, it almost makes you pine for a shadowy figure to twist some arms and make Verstappen/Norris happen, whatever contracts are in place, through backroom deals and trades.