Lando Norris says his McLaren team is focused on the big picture of emerging as a leading force in Formula 1, rather than taking the shortcut to limited success offered by being a 'B team'.
The 20-year-old heads into his second season racing in F1 with McLaren this year, amid questions whether midfield rival Racing Point's 'Pink Mercedes' approach will pay dividends for the team in the long-term.
Although Racing Point's self-confessed Mercedes clone appeared to be the class of the midfield in testing and set for a strong season, Norris is more confident in McLaren's ultimate potential given it is not reliant on any form of alliance with a big team.
McLaren was a clear fourth in the constructors' championship in 2019 and has set its sights on closing the gap to the big three teams, but based on testing form is at risk of slipping behind Racing Point.
But Norris says he and McLaren are more focused on closing on the big teams, so finishing behind Racing Point would be more tolerable if the deficit to Mercedes, Ferrari and Red Bull were to close significantly – given he sees limited potential for long-term progress from copying a rival.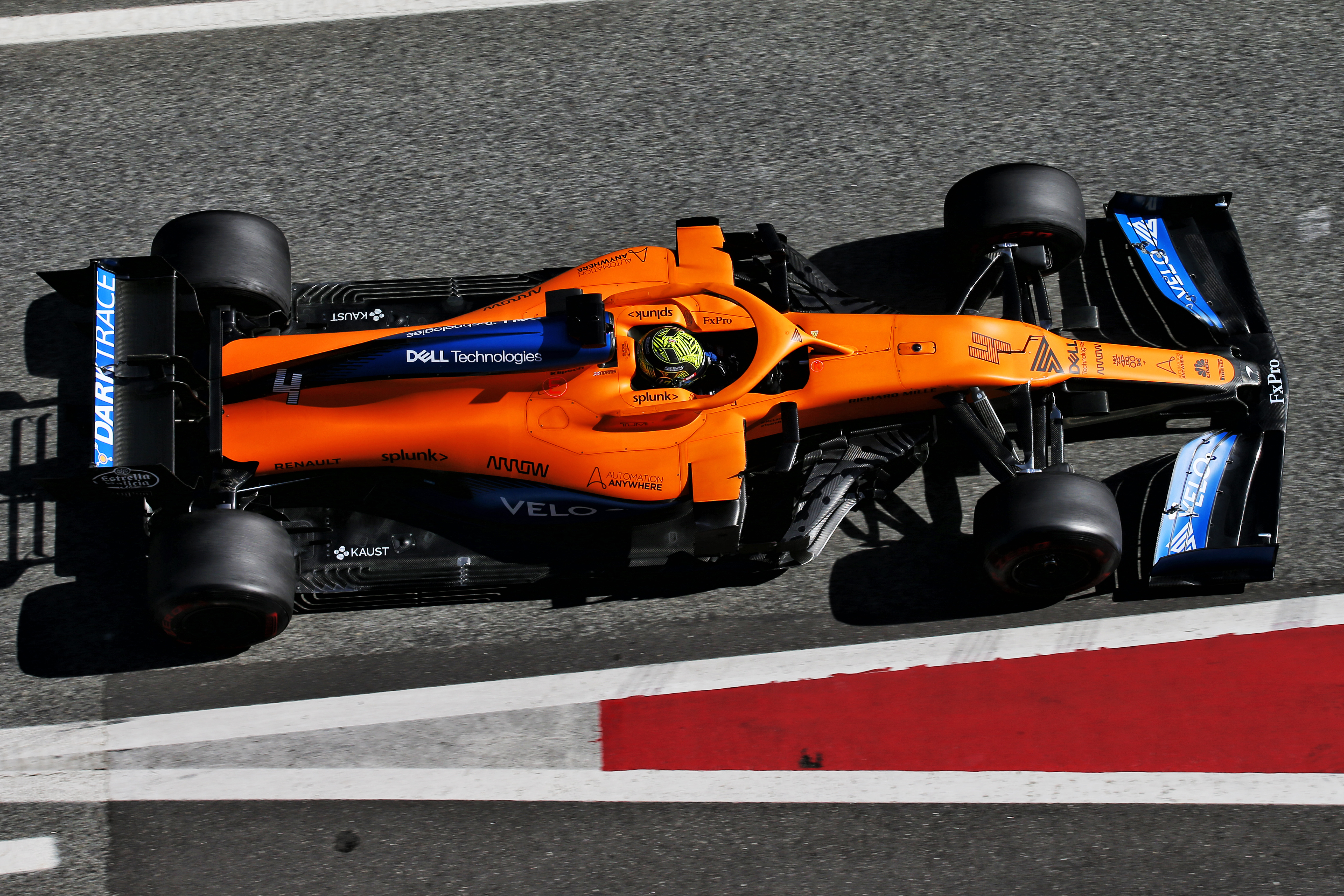 "I think so," Norris told The Race when asked if it would be easier to accept losing fourth place provided it was closer to the pace.
"Normally you would want to say 'yeah, fourth outright', you get a lot more money and so on. I don't think it's going to matter as much in the coming years, with it being a bit more even, but at the same time you still want to finish as high up as possible, but it's hard to know.
"Racing Point are probably going to have a very good season coming up, but then how do they look into the next season? Do they rely on the others again, or what?
"We're confident we're going to be making these steps forward in the next couple of years and not just relying and copying as much on the others.
"We're trying to do our own job, and have our goal of not being a B-team or anything like that, but being the team that leads the races and gets back to win championships."
McLaren has not won a race since the 2012 season-ending Brazilian Grand Prix, the longest win drought since it came into F1 in 1966.
James Key joined as technical director in March last year, meaning the McLaren MCL35 will be the first car he has had influence on during the design phase.
There have been several changes of concept designed to unlock areas where performance can be gained in the long term, with the focus on matching some of the more advanced aerodynamic understanding the big three teams have built.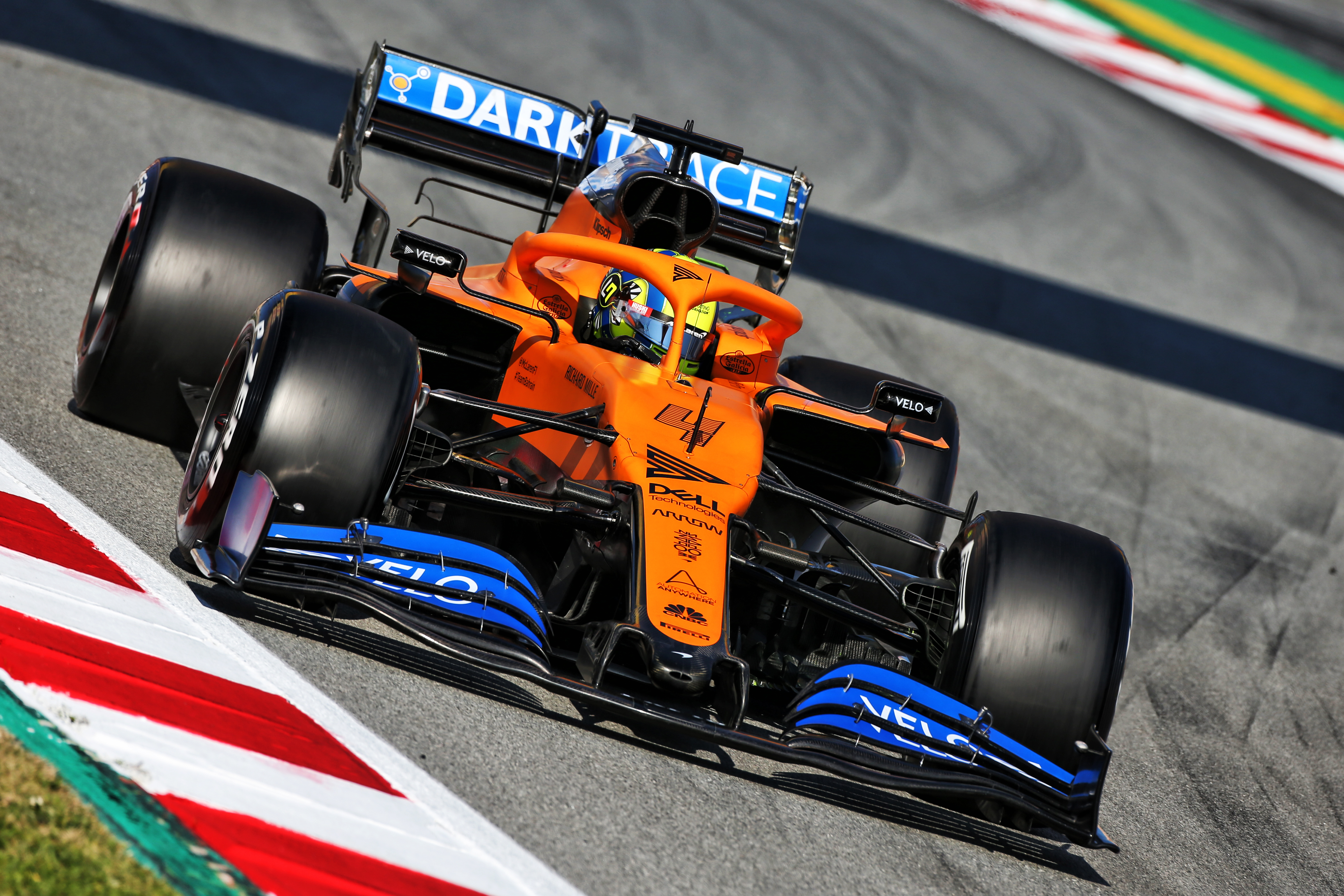 Norris admits he's excited to try the new McLaren in competition for the first time, but warned that expecting as big a step forward as it achieved last year following a dismal 2018 campaign would be a mistake.
McLaren was a massive 1.29% closer to the pace last year than it was the year before, a step it is not realistic to expect this year as it would put the team close to the front.
"Everyone in the team is excited for it," Norris told The Race.
"I know a lot of people are expecting a lot from McLaren, which is very reasonable. We had a big jump last year from the end of '18 and fourth in the constructors' was really good.
"A lot of people are expecting us to take a big jump forward again, but it's not as easy as that. There's a lot of other teams starting to come to terms more on what Mercedes has done and how they've led everything so well.
"The more years something stays relatively similar the closer everyone's going to get. So we're confident we've made a bit of a step forwards, but at the same time everyone else had that chance over the winter to make another step forward.
"Some teams just go out right and copy what Mercedes have, so it's not going to be easy.
"We have made a step but I think others have also made a step. I'm confident we can go out and do well straightaway, but I don't think everyone should expect us to just make this huge step forward and say we won't be fighting the top three teams.
"You're still going have them, and maybe a pink car in the middle of it, and everyone else still fighting as we were last year."