George Russell says Mercedes has gained "no performance" from pivoting its new sidepod design closer to Red Bull's but insists the "magic is elsewhere" in the W14's Formula 1 upgrade package.
Mercedes ditched its zero sidepod concept that it started the new era of ground effect regulations with by introducing its first major 2023 upgrade package at this weekend's Monaco Grand Prix.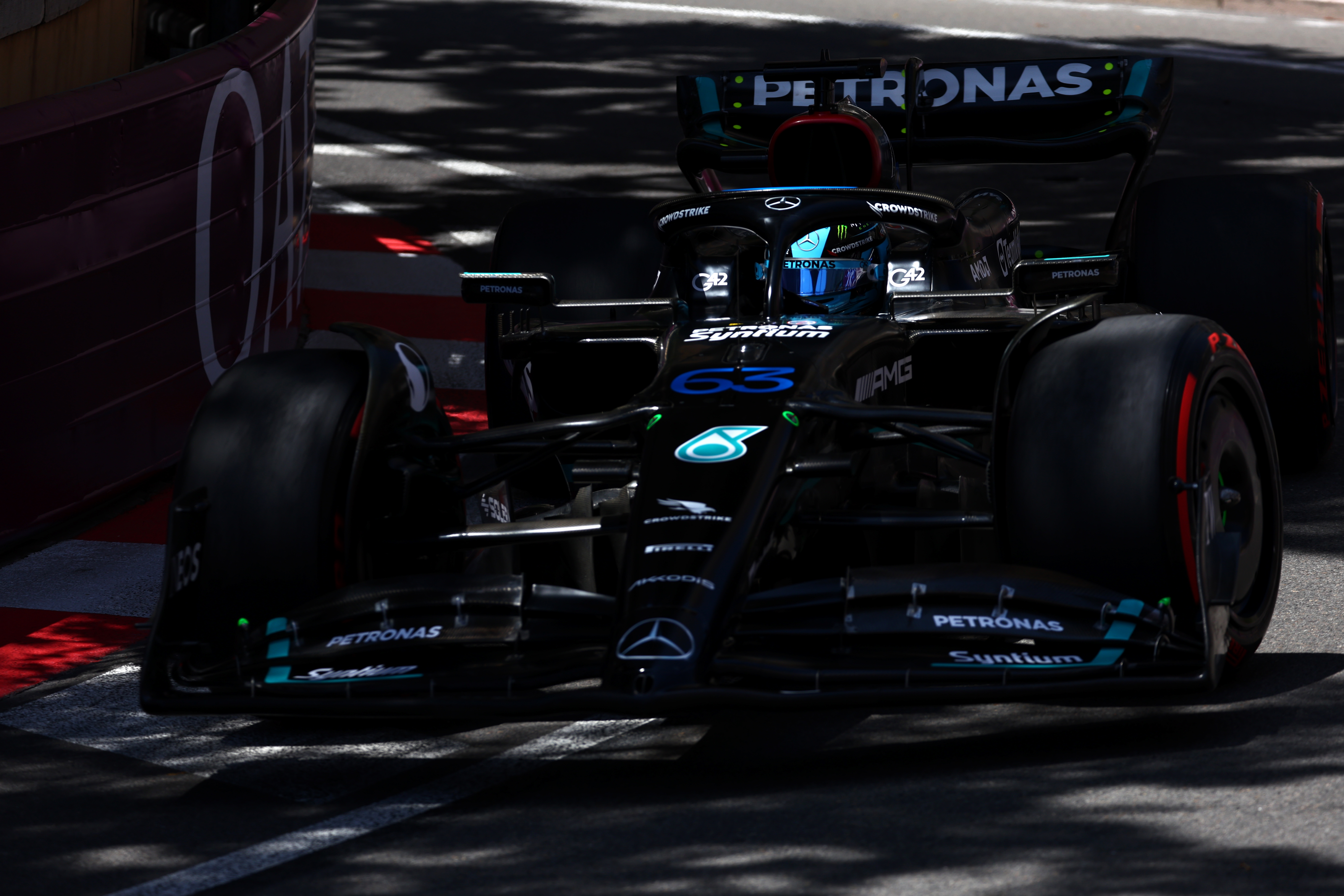 The package contained new front suspension, sidepods and a floor, which have all changed the mechanical and aerodynamic characteristics of the W14.
The upgraded W14's maiden qualifying session yielded only sixth and eighth for Lewis Hamilton – who bounced back from an FP3 crash and near-exits in both Q1 and Q2 – and Russell respectively.
But Hamilton was only three tenths adrift of polesitter Max Verstappen, albeit behind both Ferraris, Fernando Alonso's Aston Martin and the Alpine of Esteban Ocon.
Team boss Toto Wolff said this was down to a set-up gamble that "backfired" badly, denying Hamilton a chance to fight for the top four according to Wolff.
Russell was disappointed with eighth after "pushing for more, but paying the price".
The bigger long-term question for Mercedes this weekend though is whether the upgrades worked as planned.
Russell said there have been "no scares" with the new upgrade and expects Mercedes to be closer to the front next weekend at Barcelona.
"Things are working as expected. No real concerns," he said.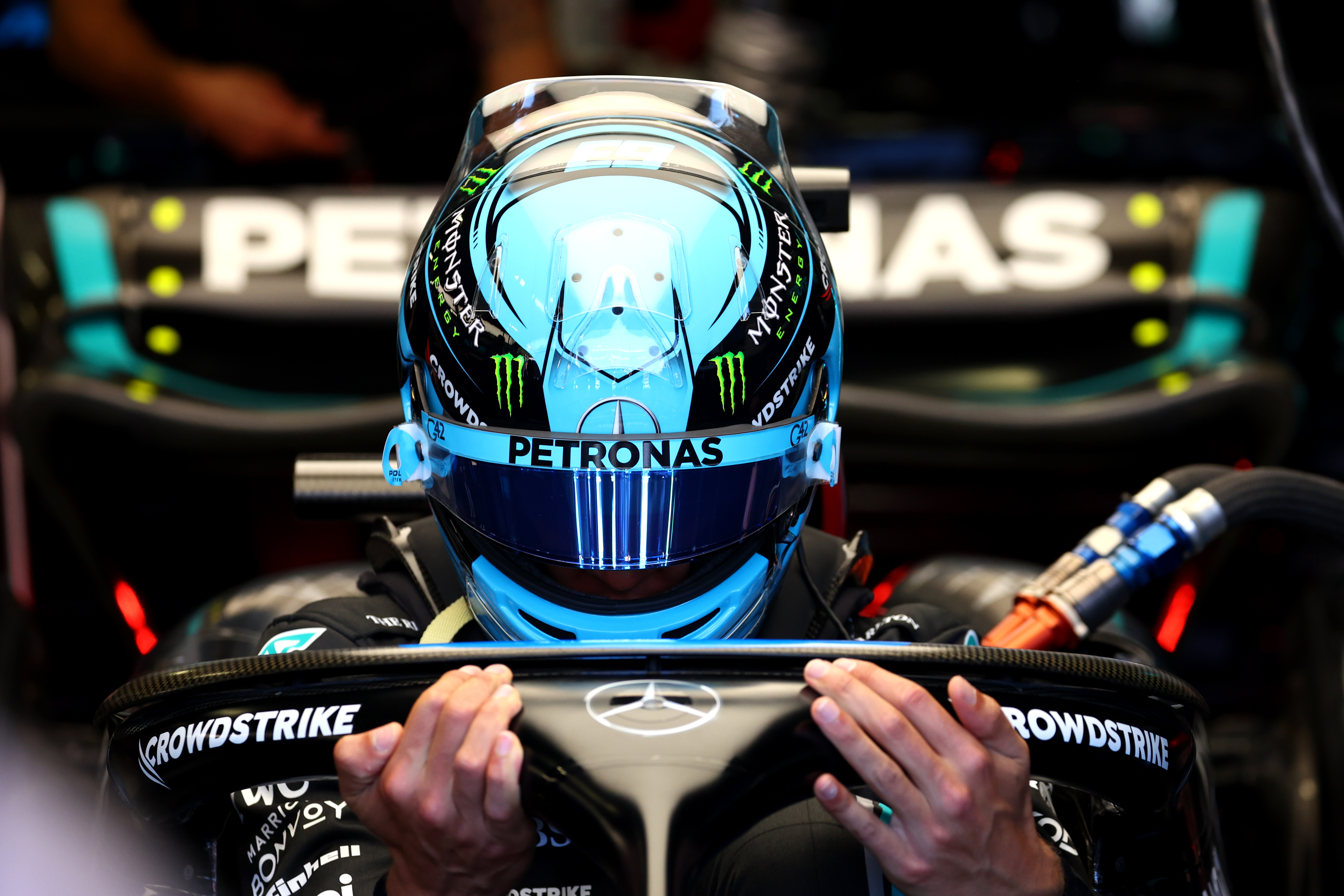 "We brought a lot to the car, aero package, new suspension and all working as expected. I see no reason why in Barcelona it won't perform as we expected and we'll hopefully make a small jump.
"But equally I think Aston Martin has brought some upgrades as well and naturally the whole field moves forward."
Russell said he wasn't surprised that it's taken this long to pivot closer towards the sidepod shape used by Red Bull and Aston Martin.
"Sometimes you've got to stick with what you believe and sometimes the best course of action is building around your foundations," Russell said. "But we wanted to rule some things out.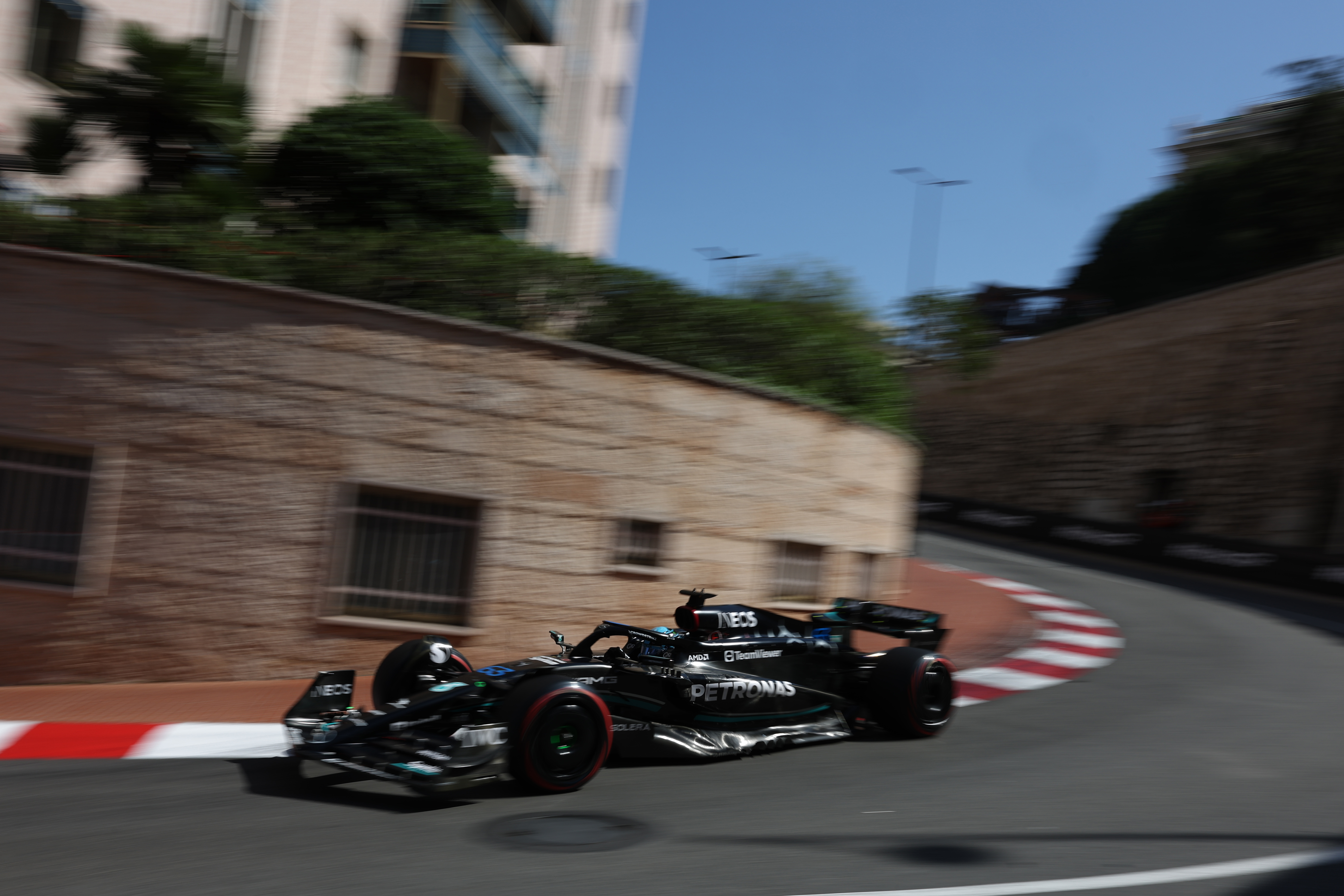 "Equally with the sidepods, the sidepods haven't necessarily brought any additional performance by going to a more Red Bull concept.
"The magic is more underneath the floor. But we still had to rule it out. We've done that now, now we move on."
The "magic" being beneath the floor was evident in Wolff's (half-tongue-in-cheek) frustration over the revealing "Cirque du Soleil" crane recovery of Hamilton's crashed W14 at the end of FP3.
The gains that Mercedes hope will return it to the battle at the front of F1 were never going to be found in a simple sidepod or suspension change – Red Bull's mastery of the regulations extends far beyond those choices.
"It definitely is difficult – when you see it, and you see the proof of the concept, and it's working, but it's not as easy as just changing it," Hamilton said, snapping his fingers.
"You saw that last year the Aston just changed the sidepods and they didn't go any faster. It took a whole heap of work over the winter.
"But the fact is, we are more in that direction, but still the airflow that they [Red Bull] have, how they control their wake and everything, is still a little bit different to ours.
"There's work we need to do in order to be able to use that smaller wing that they have.
"We're still not as efficient, they still have less drag, still have more downforce pretty much everywhere. So we've got a lot of work to catch up."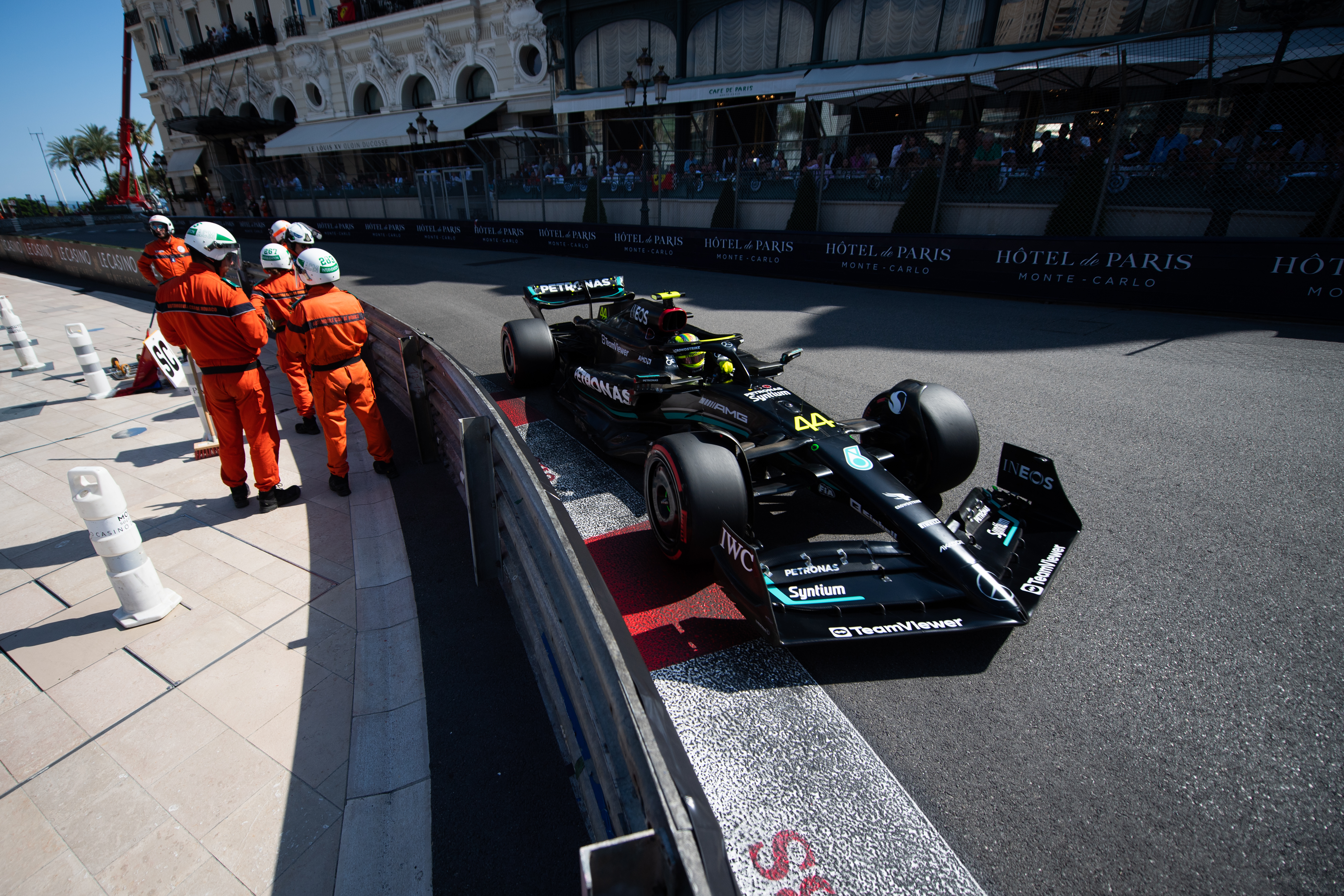 Part of that work will be engineering the best out of this upgraded package, including rectifying the continued instability at the rear.
"The worst would have been nasty surprises and there aren't any," Wolff said after qualifying.
"The car felt together, which is important, still a bit nasty on the rear so that's something we need to dial out of the car in the next few races.
"But we have a new baseline and that's important to say, 'OK, this is what we have now'. We've taken questions off the table where we were unsure a bit.
"We're good at grinding away and the work that was done at the factory to bring the updates here to Imola and [after Imola's cancellation] Monaco was really a big effort."
Wolff expected it will take a few weekends before Mercedes truly understands the updated car and where to go next – although, as trackside engineering director Andrew Shovlin said on Friday, it already has a "big, long list" of things to bring forward for its upgraded 2023 F1 car.
"Are we able to win a race this year? We very much hope that we can get ourselves back to the front and fight," Wolff said.
"There's more variables to that, also with the other teams so we just need to aim for it. Aim to win, aim to push, aim to race for the championship.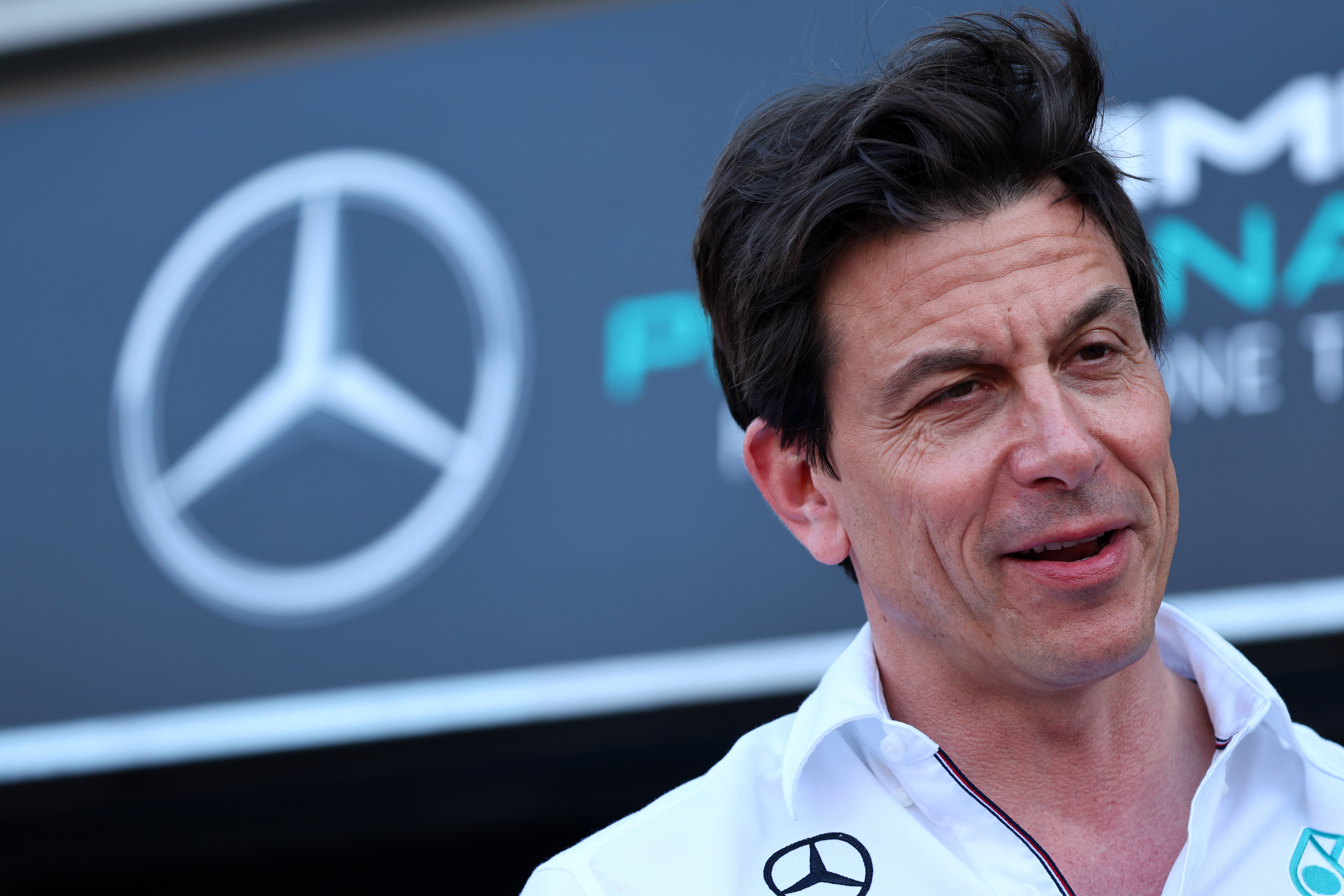 "I think Barcelona is not enough, we need to collect data, that's why we put it [the upgrade] here in Monaco. Collect further analysis, which we'll do in Barcelona, Montreal, which is a little bit of an outlier.
"Over the next races, hopefully we can increase the performance of the car but it's not going to suddenly be right there.
"That's why I'm actually pleased with the time gap [to front] that we have today, that was always a mediocre track for us, so that's OK."
Wolff said Mercedes would have brought a whole new chassis if it wasn't living in "cost cap land" but promised "regular updates" alongside its attempts to expand its "immature understanding" of this concept.