Before Formula 1's summer break, Zhou Guanyu was confident of having his Sauber future sewn up before racing started again at Zandvoort. That timeline slipped a little amid rumours of other contenders, but the most likely outcome was always that he would remain at the team for a third season.
Sauber has now announced this would indeed be the case. Zhou "has made impressive steps forward
in the last two years and we expect him to continue on this trajectory in 2024," said team representative Alessandro Alunni Bravi in the announcement.
No.24 is here to stay for 2024. 🤝

We're delighted to announce that @ZhouGuanyu24 has extended his contract for another year and will continue racing for the team alongside @ValtteriBottas next season.

Let's go, Zhou! 🙌 #F1 pic.twitter.com/JIkF8YavBf

— Alfa Romeo F1 Team Stake (@alfaromeostake) September 14, 2023
It wasn't as straightforward as hoped for Zhou, with Sauber having cast around for potential alternatives and evaluated the potential commercial packages rival candidates could offer. In particular, reigning Formula 2 champion Felipe Drugovich was extensively linked to the seat. Zhou simply had to sit and wait on the team's decision, a position both of quiet confidence and discomfort given the lack of vacancies elsewhere.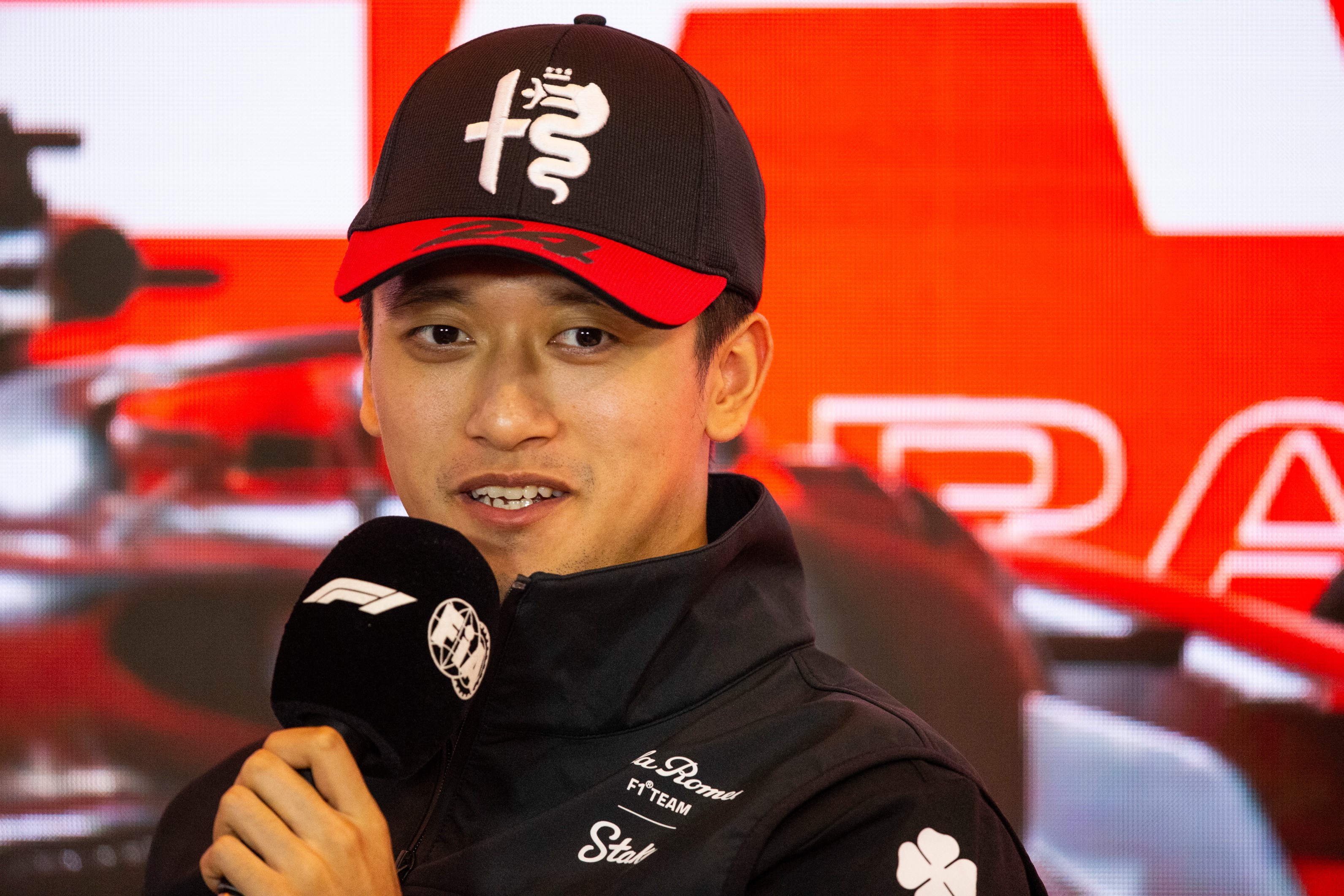 There had been some pressure on his performance level from the team. Speaking ahead of the Dutch Grand Prix, Zhou spoke of needing to "raise a little bit my game in terms of improving performance" – primarily meaning single-lap pace. That reflected one of the points of discussion behind the scenes and it wasn't an unfair demand given Zhou has not shown stellar speed in F1 even though he could legitimately argue that at times it was the team's problems rather than his own pace that was at the heart of patchy results.
But outright speed is only one part of an F1 driver's armoury, and Zhou is hardly slow. He's perhaps most fairly described as a 'brisk' driver – not stunningly fast, but also far from slow. That's proved by comparing respectably to team-mate Valtteri Bottas in qualifying, with an average deficit where a fair laptime comparison can be made of 0.178% – albeit with the caveat that even that's based on somewhat messy data given the way Saturdays have played out for Sauber this year. Bearing in mind Bottas outqualified Lewis Hamilton around one-third of the time in his five years at Mercedes, being second-best by that margin is a reasonable performance.
Zhou's case becomes more potent when you look at other aspects of what he brings. Setting aside the commercial value of him being at the team both in bringing sponsorship and also attracting interest from companies keen to break the Chinese market, there's plenty he does very well.
The 24-year-old has proved himself largely to be a safe pair of hands in racing situations, rarely making big errors. When he is caught up in accidents, usually they are either not his fault – for example the massive Silverstone start crash last year that was triggered by George Russell moving over on Pierre Gasly – or genuine racing incidents.
Perhaps the most obvious blunder came at the start of the Hungarian GP earlier this year, but it's not the one most will think of.
Zhou collides with Ricciardo at the start, both drives drop down the field #HungarianGP #F1 pic.twitter.com/WgI6Ih3SxZ

— Formula 1 (@F1) July 23, 2023
Having qualified a remarkable fifth, Zhou was painfully slow off the line thanks to the car switching into a safe-start mode as a result of a conflict between the braking system settings and the fact he had to have his foot on the brake during the build-up to the start because of the incline of the track. That was outside of the driver's hands and led to his dire start.
The mistake was in how Zhou reacted to it. He was on the radio complaining about what happened while on the charge to the first corner, with the inescapable conclusion that his distraction led to his misjudgement of braking and the resulting impact with F1 returnee Daniel Ricciardo.
Two races later, having run as high as second in the Dutch GP he crashed at Turn 1 as the rain worsened, although realistically someone was always going to be the first to hit that corner at a point when there was too much water and head for the barriers. That these were unusual mistakes for Zhou underlines how clean he has generally been.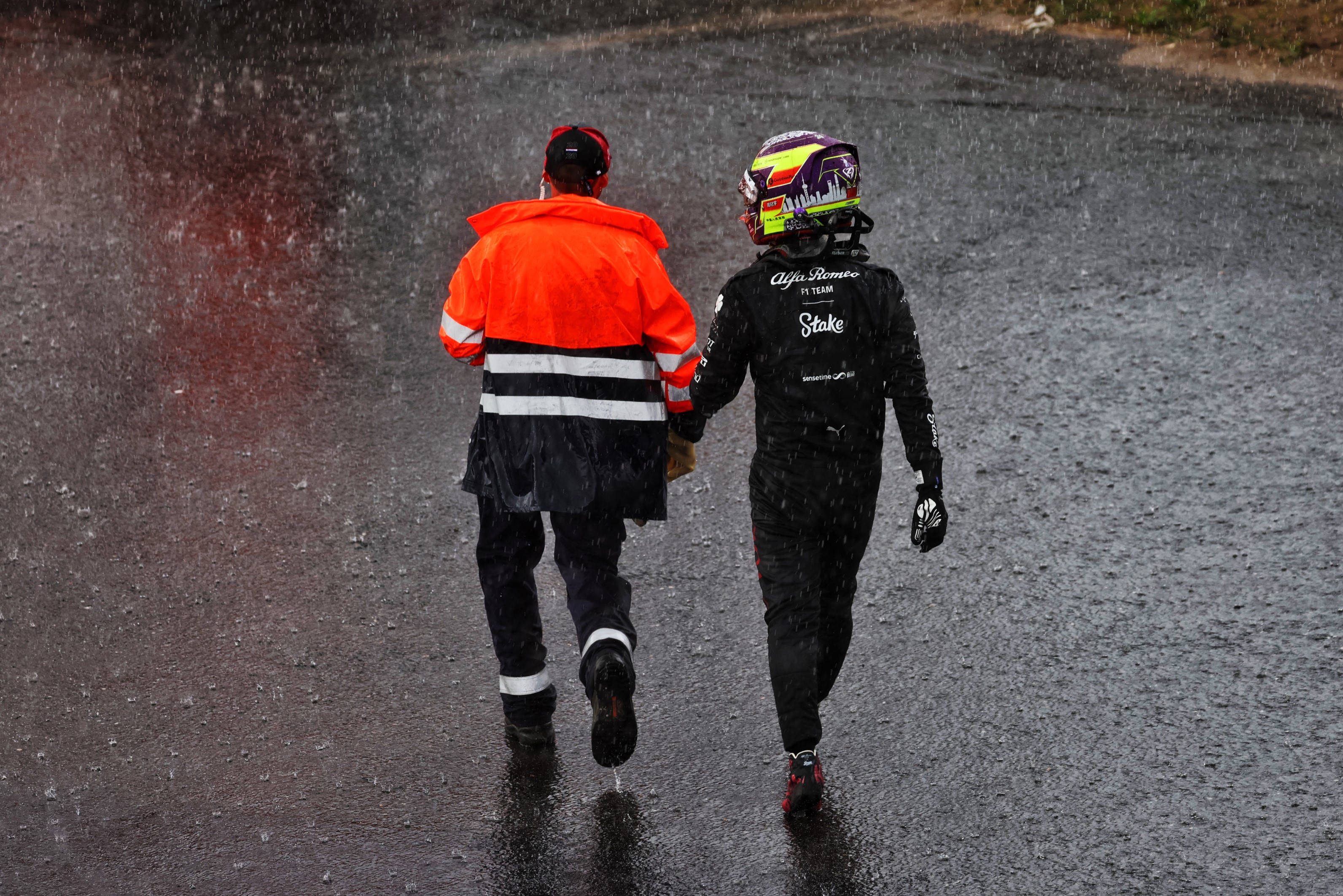 Keeping it clean is useful, but it's not necessarily a quality to stir the souls of racing fans. Zhou combines that with other strengths that have allowed him to deliver occasional eye-catching results.
The highlights this year are a pair of ninth places, the first in Australia and the second probably the strongest drive of his F1 career in Spain. There, he showed some sharp racecraft in his battle with Yuki Tsunoda, placing his car in a position where if the AlphaTauri forced him off track he could take the run-off and emerge ahead. Tsunoda wasn't happy but according to the guidelines currently in force, Zhou played it very cleverly. There was certainly a dash of Alonso-esque guile to it.
Tsunoda and Zhou go wheel to wheel around Turn 1

A five-second penalty resulted for Tsunoda after race stewards ruled the Japanese driver had forced Zhou off track#SpanishGP #F1 pic.twitter.com/GmxhKKx8gk

— Formula 1 (@F1) June 4, 2023
"The only chance I had, I took full advantage of it," Zhou told The Race in an interview at the Canadian Grand Prix in June. "I knew that as long as I was ahead of him, which I was braking into the corner, either he was going to push me out or I'm going to have the corner. So obviously he decided to push me out and I hoped the stewards would give him a penalty.
"It was clear mid-corner what happened. So knowing where to go, taking an escape road, making sure I didn't get a penalty for that. In this heated situation it's down to calmness. That's something I now always have in me.
"I got really frustrated last season, but I learned from that. Speaking to engineers after the race, understanding what to do, why I go through this situation. It just brings you more opportunities and you are able to be a bit more smart in these situations."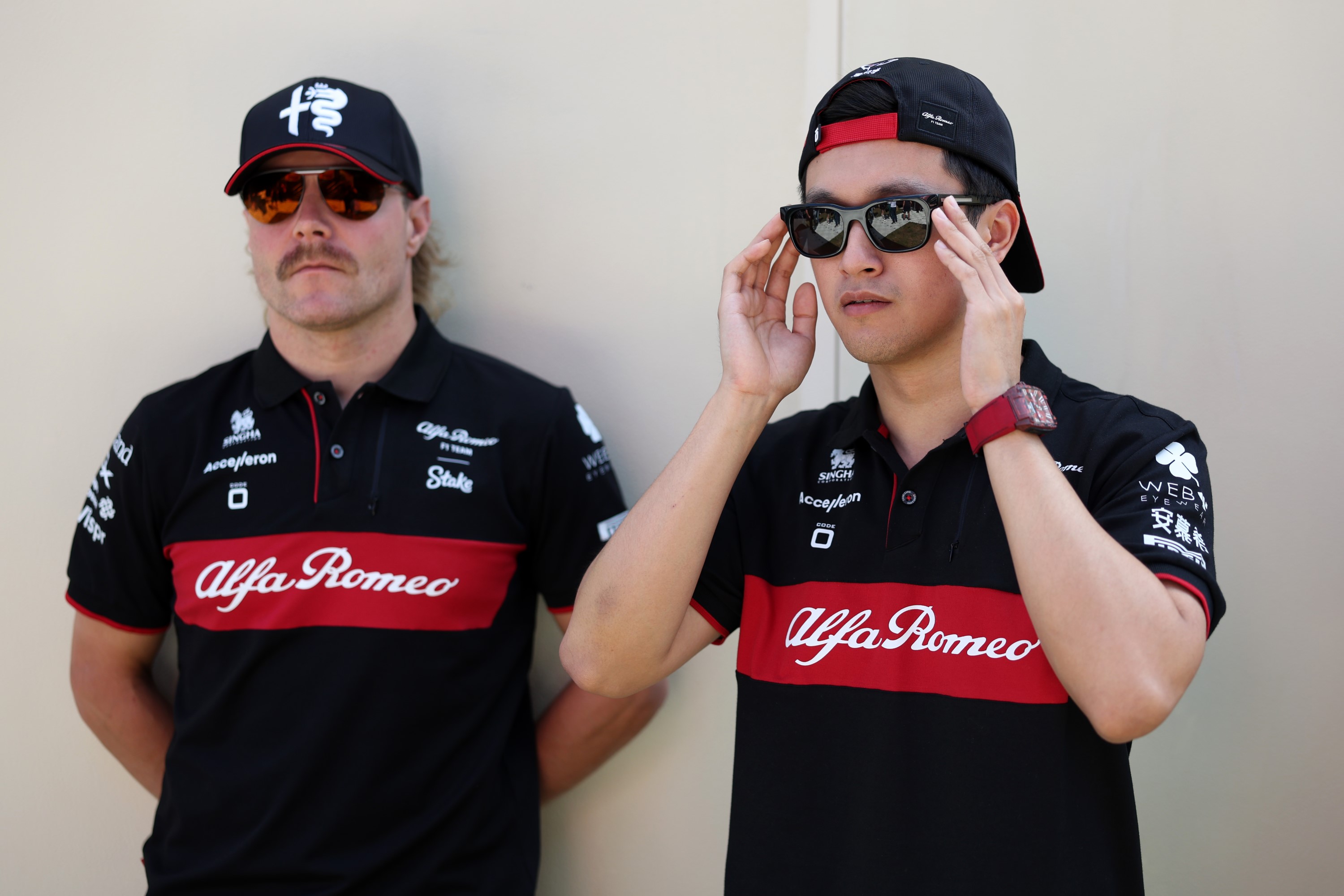 One of Zhou's key qualities is his attitude and capacity to learn. He also worked extensively on the mental side over the winter to improve what was already, for a rookie, a strong part of his game. That's allowed him to become a more consistent driver this year.
"The mental side improved a lot, the way you have to really prepare yourself before each race weekend," Zhou told The Race. "In the first year, everything happens so quickly and everything feels intense so you can't know how to perform in the right way.
"This year, I was able to spend more time to understand exactly what I want to do before the season and always try to be out there on the mark."
This is a more potent weapon in F1 than it is on the junior single-seater ladder, in which Zhou had a good-but-not-great career. He won races at all levels, including F4, F3 and F2, but never won a major title.
He did win the 2021 Asian F3 championship, which was run over five events split between the Dubai Autodrome and Abu Dhabi, against a decent field – but at a time when he was already a full-timer in F2.
Zhou links his strong mentality to the pressure of expectation resulting from carrying the hopes of China on his shoulder. This is something he's had to deal with since he joined the Ferrari Academy as a 15-year-old in June 2014, when the scheme also included Jules Bianchi and Lance Stroll. He believes that's helped create a focused, single-minded approach.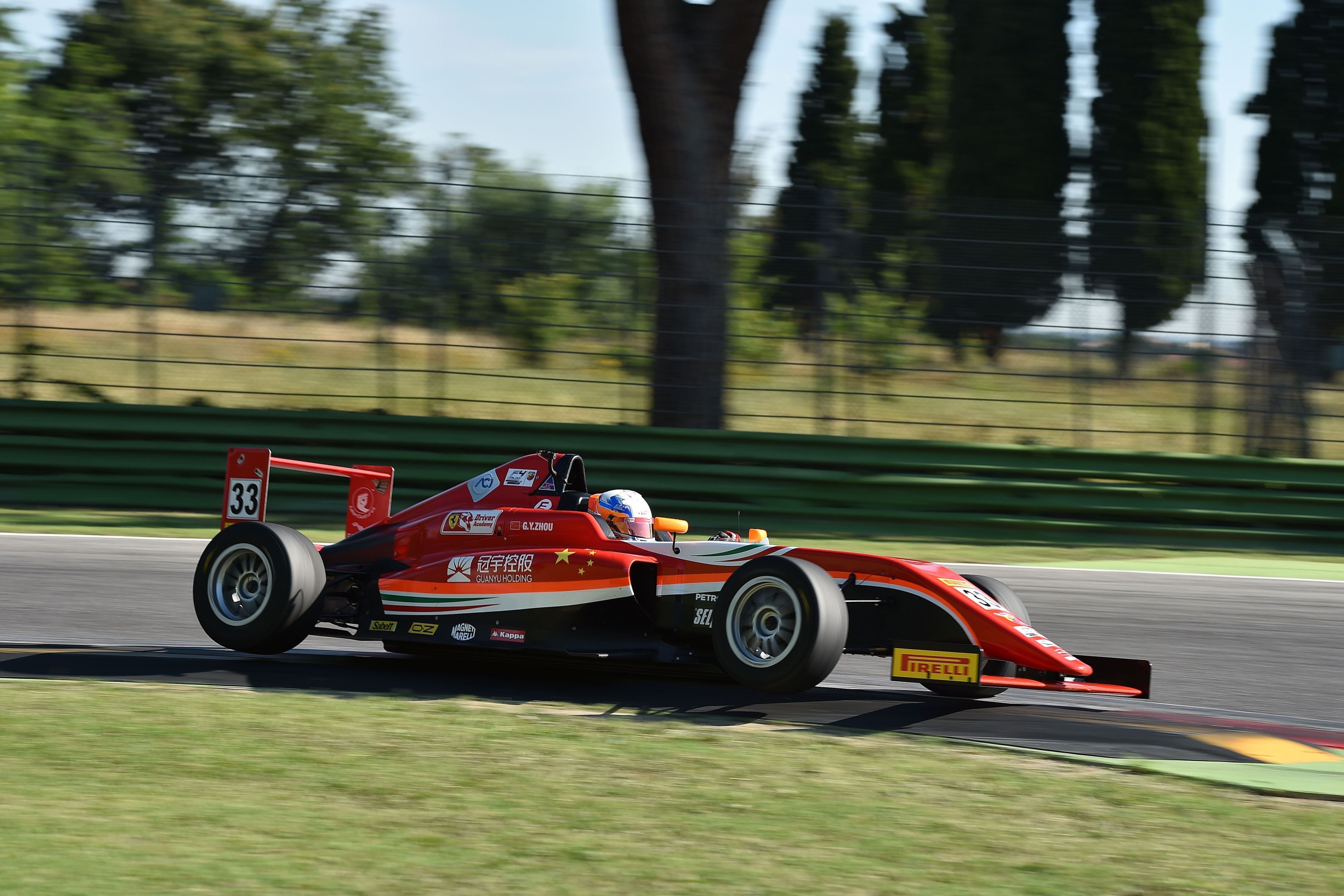 "That's definitely a strength of mine," said Zhou.
"It helps a little bit to be the only Chinese driver that had a chance in F2 to get to F1 because I had a lot of pressure on my country behind me. People wanted me to go there and the moment I joined I got pressure from social media, people saying that I am not capable, not deserving to be there and all that so it was just quite nice for me to just focus on myself, not worry about what's around me.
"In the first season, what was good was that there was no mistakes, crashing or spins in the first half of the season. I just took my time to catch up to my team-mate, tried to learn. And once I was able to get a similar level, I was able to deliver more. That first season put me on a base level of confidence and it's all about confidence in F1, how much you trust yourself and the car."
Zhou has made good use of the simulator to work on his driving weaknesses. That's helped him to chip away at his qualifying pace, improve in changeable weather conditions where he struggled a little early on and in adapting to varying grip levels in the dry. These are all areas where a driver in their first couple of seasons would be expected to make gains, but Zhou's learning curve has been steeper than average.
The complexities and requirements of both grand prix cars and the vast teams that design and run them demand a huge amount from the driver. Zhou describes F1 as "quite brutal" in that regard with the need "to consistently develop and deliver". To add to that, Zhou feels "the faster the car is, the more suitable for me", meaning he's been comfortable with the performance level in F1 relative to past categories.
Zhou's characteristics means he's well-respected in the team. Joern Becker, Zhou's race engineer since the start of last season, speaks highly of him a driver he describes as methodical and analytical.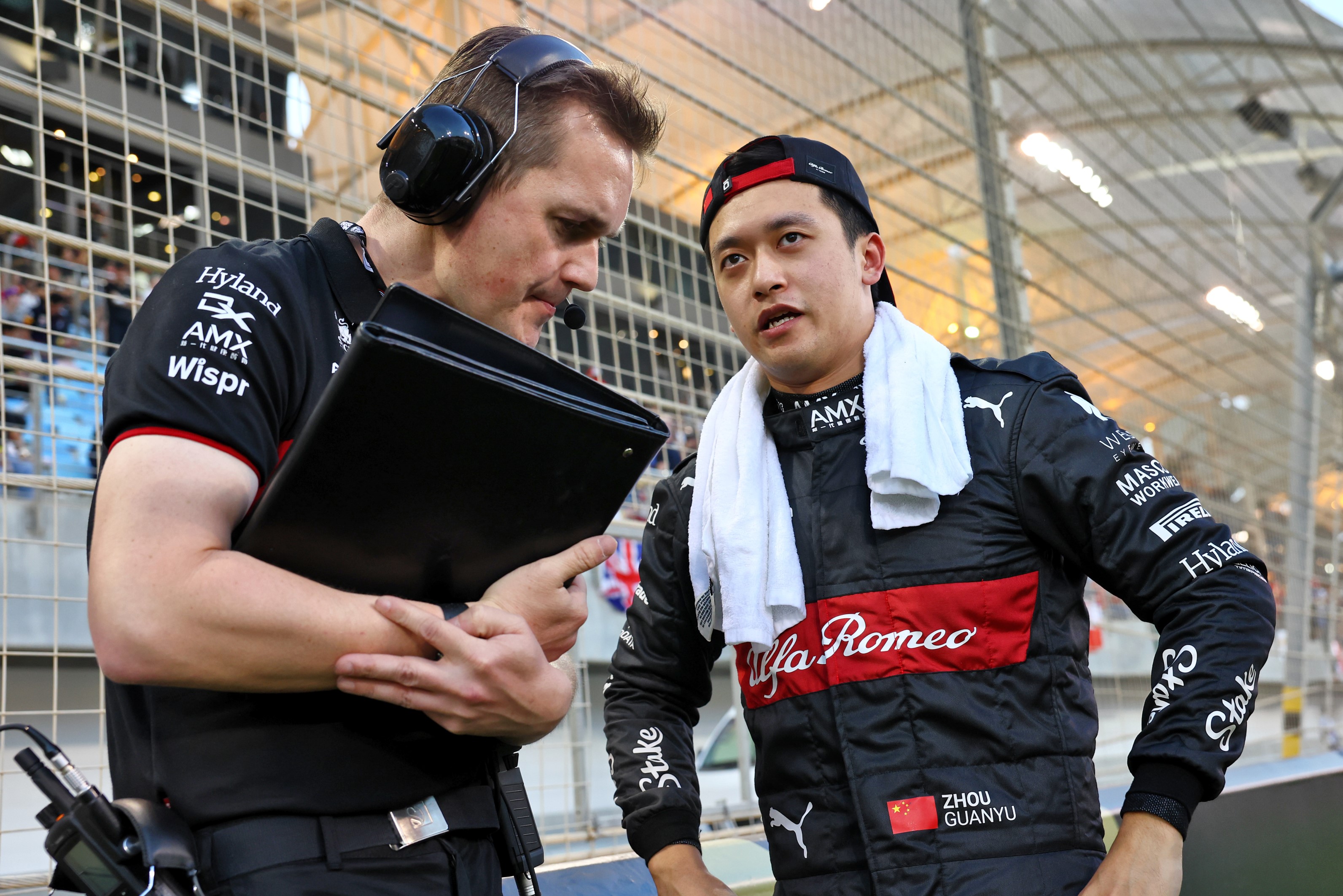 "He is a well-educated person, very intelligent," Becker told The Race. "Also, he has a good level of emotional intelligence in how he deals with people and his ability to motivate the people around him. Considering his age, it's really impressive. I would say he has an academic approach. He's not a pure instinct driver."
The way Zhou works with the team is high on the list of positives Sauber will have drawn up while weighing up its options. Many a young driver has fallen foul of this and while potential superstars can get away with a certain abrasiveness, Zhou isn't in that bracket and makes a virtue of how well he works with the team. And that's not a cynical move, it reflects the way of doing things he's exhibited throughout his career.
This has allowed him to make decent progress during his season-and-a-half with Sauber. Of course, his popularity within the team is helped by rarely subjecting them to receiving a battered car to rebuild, but there is genuine respect for the way he conducts himself. Becker talks of Zhou giving "good direction" technically, which is partly the legacy of extensive work in the simulator from the start of his time with the team to ensure Zhou can play his part with feedback.
"He has a good way to deal with the mechanics and the engineers, which is quite motivating aspect," said Becker. "All the good drivers need to have good leadership skills to keep the team motivated, to bring the team behind you. If the team likes you, they are willing to push for you very hard.
"He has a very good attitude and very good way how he approaches the mechanics and engineers, and everyone feels very motivated to work with him. That is what is a part of his DNA and his character, which is a bit like leading by example, to be honest. He has good leadership skills already despite being so young [24 years old].
"He has a very open mind. He speaks to the mechanics quite often, he knows their names, he's asking for direct feedback, every day he is in communication with them – and also the engineers. These are little details, but it has quite a motivating effect for the team and I think many drivers underestimate this fact. And it's just something he had straight away from the beginning. Nobody told him to do it. It is for him pretty natural and it was quite impressive."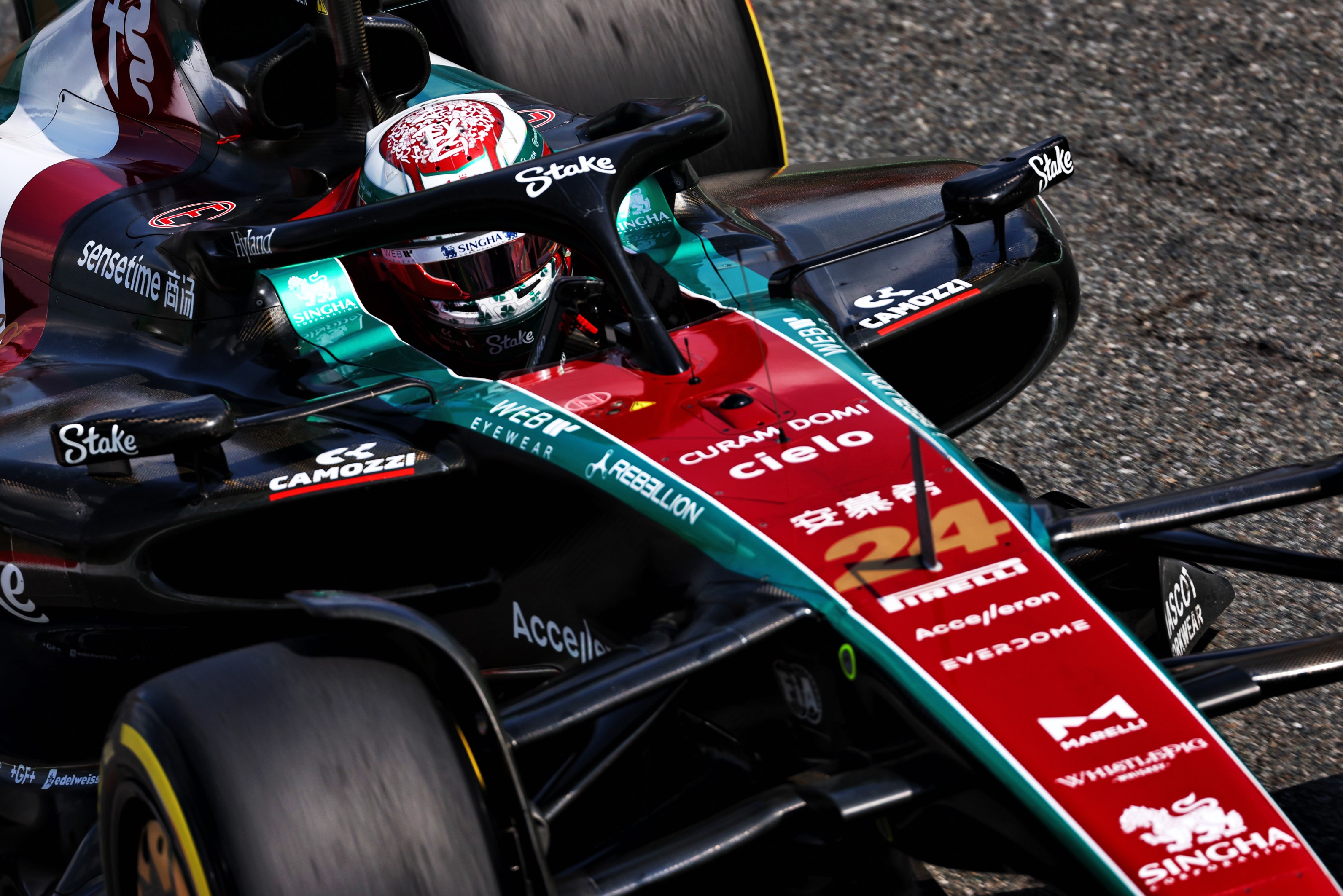 The Alfa Romeo C43 has proved a tricky car this year.
It still has a weakness in the fast corners, and is draggy – but performs well on low/medium-speed tracks, hence both cars being in Q3 at the Hungaroring.
Zhou feels he's particularly strong in the fast corners, but has had to work hard over the past 18 months to close on Bottas in the slower stuff. And he's made good progress in that area, although as Becker explains Zhou is very sensitive to the turn-in characteristics and the stability level of the rear end.
"He's very sensitive to the entry stability," said Becker. "He would like to have a very good car in the rotation phase, the entry phase and he's incredibly sensitive to aero balance change, which I've never experienced from any driver before.
"He's really very sensitive to this and also gives clear direction in this point and also then we have also seen a clear step. He's really able to give us the right flap adjustment in the qualifying, especially when the considerations are critical with short turnaround times. In the meantime he is very clear on his feedback and what he wants for the following stint. I would say his sensitivity for the aerodynamics is very impressive."
Zhou is still the second-best driver at Sauber and it's unfair on Bottas to suggest, as some do, that he has been outclassed by his younger team-mate.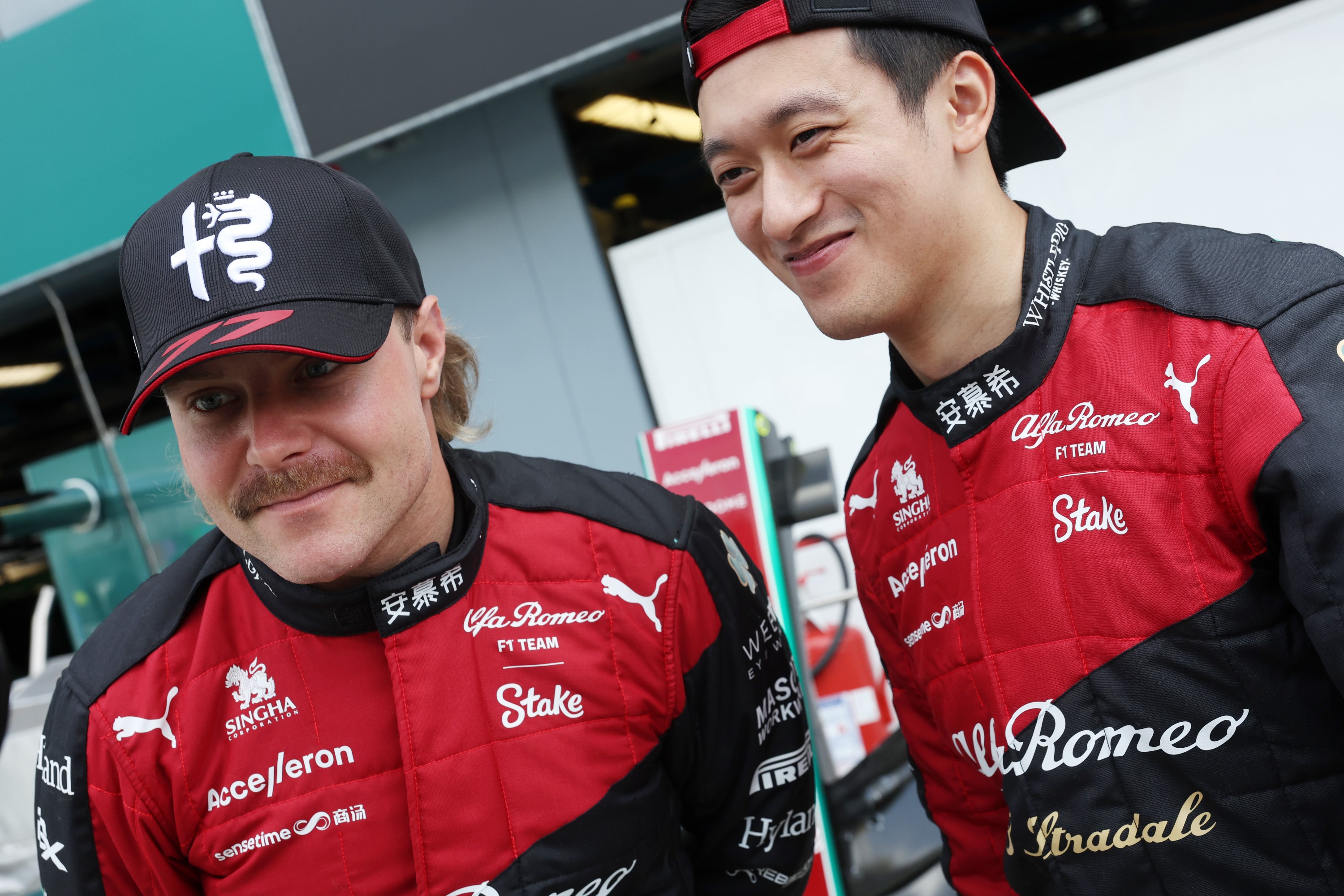 But Zhou has been close enough to give Bottas something to think about, something his most vocal critics didn't expect to happen. Where Zhou has been unfortunate is that Alfa Romeo was at its most competitive when he was still feeling his way in during the early stages of last year, meaning he has a grand total of just five points finishes in 36 starts.
Zhou has made a capable enough start in F1 and there's likely more to come from him. You can't say he made an inarguable case to remain at Sauber, but he made a decent one and while he's well short of being future world champion material, he's the kind of driver with the ability to put together a very handy F1 career.
He was certainly helped by the lack of standout alternatives, although given Sauber Academy prospect Theo Pourchaire – officially retained as reserve driver – is on the brink of winning the F2 crown with a 25-point lead and just 39 left to play for there was one potentially high-upside driver in the mix.
Zhou's priority should now be to make further improvements given his ultimate ambition should be to remain with the team through its transformation into the Audi works team into 2026. That's a big ask given this will make Sauber an increasingly attractive destination, but even though he's not the fastest driver on the grid he is an effective driver with the right mindset to wring every last bit of potential out of himself.