Mercedes would be "naive" to expect to repeat its Silverstone Formula 1 performance level in this weekend's Hungarian Grand Prix, according to trackside engineering director Andrew Shovlin.
Lewis Hamilton was fastest in Friday qualifying and won the British Grand Prix, albeit after a controversial first-lap collision with title rival Max Verstappen, to end Red Bull's run of five consecutive victories.
But despite the W12's strong performance, which marked a turnaround after its struggles in the Red Bull Ring double-header, Shovlin expects Red Bull to be stronger at high-downforce Hungaroring.
"This [Silverstone] is one of our best tracks, so it would be naive of us to think that we could go there and expect to carry this performance in," said Shovlin.
"Red Bull are going to be good at a high-downforce circuit. Frankly, they're good at every circuit at the moment and they're going to be a bit bruised after the experience [at Silverstone], so I'm sure that they're going to come back really strong."
Even though Shovlin offered that realistic evaluation, he has targeted Mercedes emerging from the last race before F1's summer break at the head of both championships.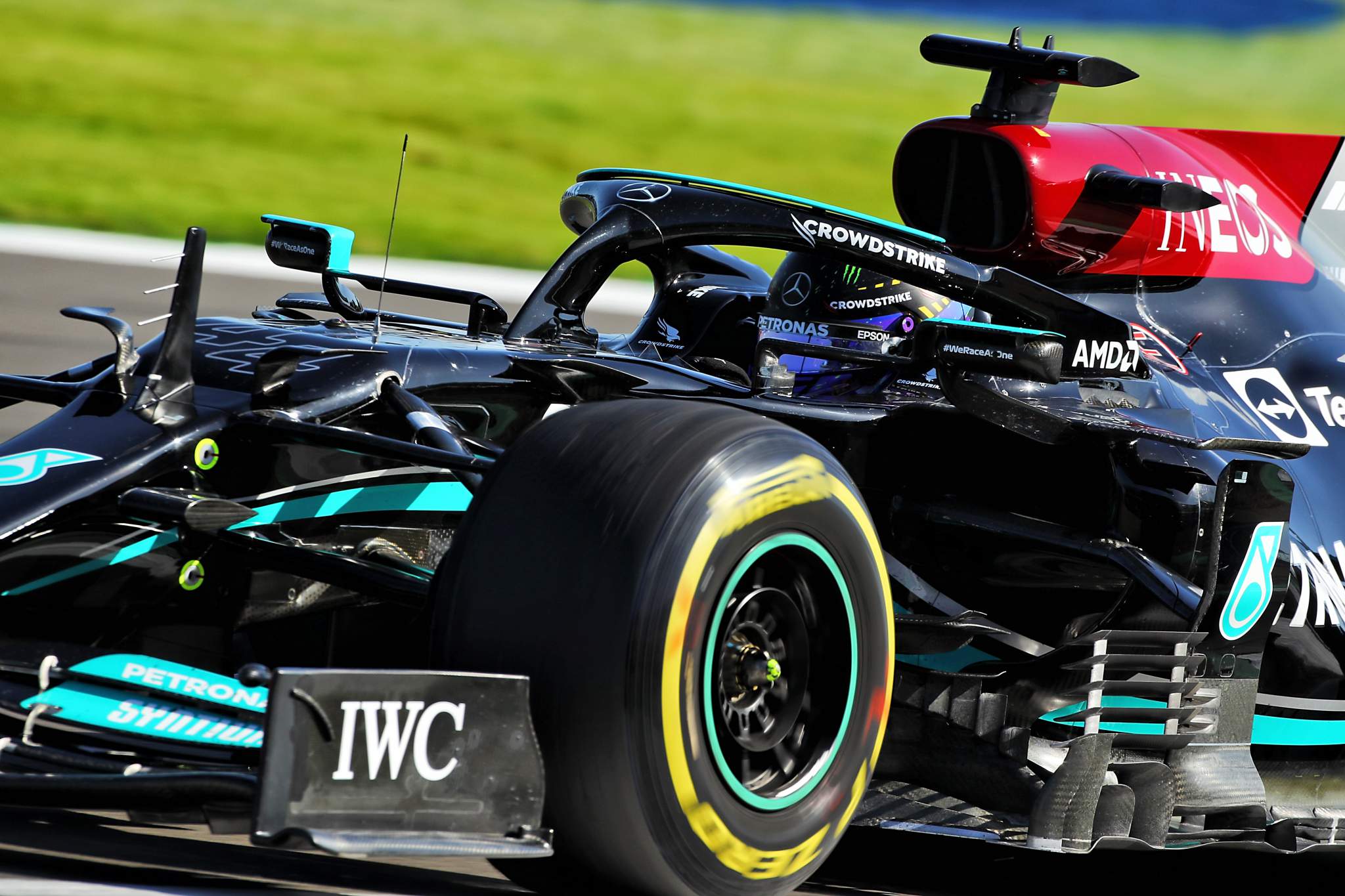 Hamilton trails Verstappen by eight points in the drivers' championship and Mercedes is four behind Red Bull in the constructors' points. Hamilton would need to win at the Hungaroring with Verstappen lower than second to take a clear lead in the drivers' race, although a win and fastest lap with Verstappen runner-up would put them level on points.
"We're about halfway through the championship, there's very fine margins in terms of the points and for us, we're just going to throw everything at it now to try to get through and if we can get ourselves ahead going into the summer break that would be fantastic," said Shovlin.
"So that's probably the target that we'll set ourselves, but I think it's a stretch target.
"But we've shown [at Silverstone] that anything's possible. You've just got to keep going and try to get better, try to improve. And they're a difficult team to beat, but we're a strong team."
The form of Mercedes at Silverstone was aided by an upgrade package that chief technical officer James Allison said he and the team were "pretty chipper" about after it worked well at Silverstone.
While this assisted Hamilton's performance at Silverstone, it's important to note that his pole position by 0.075s was aided by Red Bull struggling with front tyre grip as temperatures dropped during the evening qualifying session.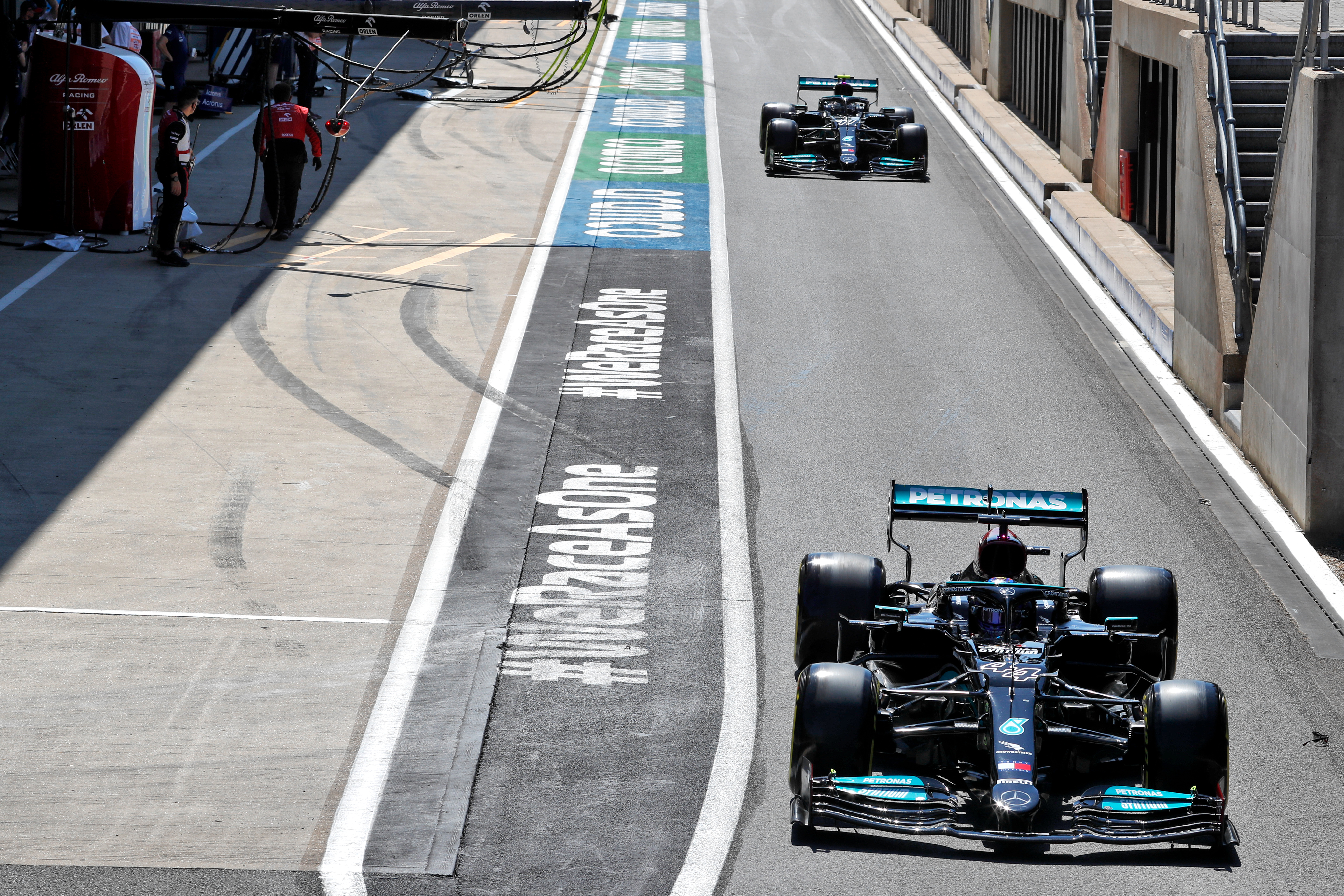 That was the last major Mercedes upgrade package of the year, although Allison did say there would be "a few tweaks here and there" over the rest of the year even though the team's primary focus is on the development of the 2022 car to new regulations.
"I don't really want to go into the absolute numbers here, but it was quite extensive in terms of front and rear cake tins, all the area around the bargeboards, the floor," said Shovlin of the upgrade.
"So quite a significant amount of work on the car and we had struggled at recent races. They were circuits that historically we've actually found quite difficult, certainly in recent years.
"But the pace is a combination of two things. One is getting the car back on a circuit where it works well, and we've also made a nice step in terms of aerodynamic performance, and those two together are really why you saw us able to take pole position on Friday."
The Hungaroring is a circuit that should suit Red Bull given it's a high-downforce track and the RB16B does have higher overall downforce levels available, whereas the grip levels of today's F1 cars have made Silverstone more of a compromise circuit set-up wise.
However, the Hungaroring's reputation as a track where the team has excelled historically is often overstated. During the V6 turbo hybrid era, Red Bull has just one pole position, for Max Verstappen in 2019, and one win, for Daniel Ricciardo in 2014.
But history is not a reliable guide to form and everything that's happened in recent months points to Red Bull having the advantage in Hungary.