If Mercedes picks George Russell to partner Lewis Hamilton for the 2022 Formula 1 season it will create two career-changing opportunities – one for the young Brit, one for the man he replaces.
Valtteri Bottas has been a dutiful wingman at Mercedes even if he understandably dislikes that characterisation. However, it seems increasingly likely his time is almost up.
Exactly where Mercedes is with its process of finalising its future driver line-up is unclear. Some believe the decision's already made and the seat is Russell's. Others believe team boss Toto Wolff when he says the conversations will not take place until the summer break.
If, as expected, Russell is being promoted to the works team full-time then Bottas is either reaching – or already at – a crucial crossroads.
Having experienced the very best F1 has to offer, does he want to stick around for something lesser?
This situation is nothing new for a driver in a top team who is no longer the top priority. At some point time runs out and they must choose between retirement or a step down.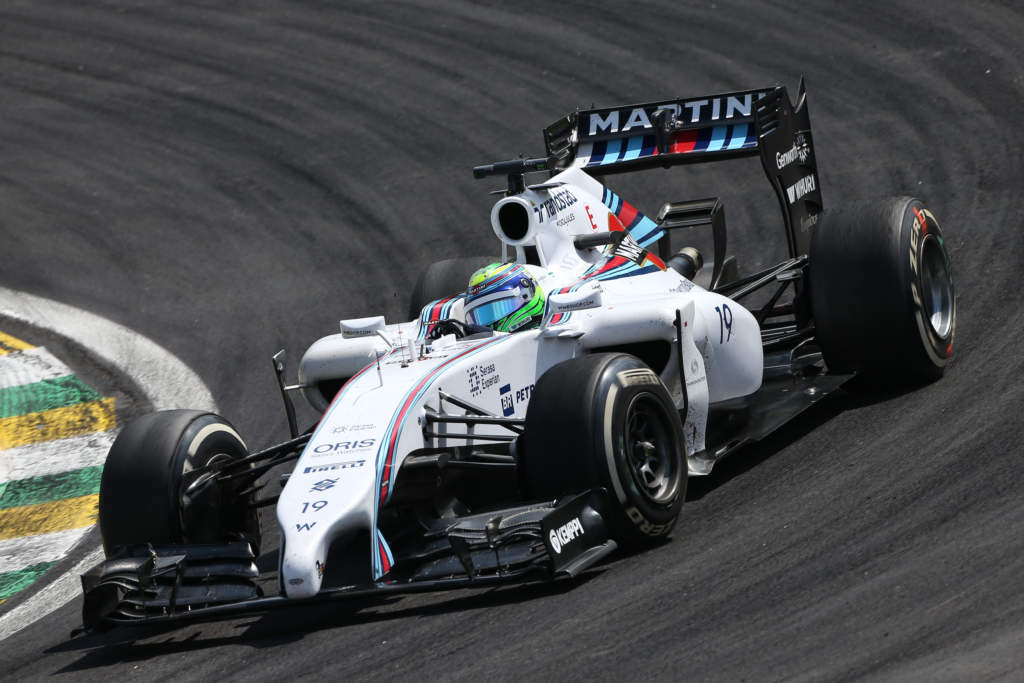 Ferrari drivers Sebastian Vettel, Kimi Raikkonen and Felipe Massa (pictured above with Williams in 2014) are all good examples of this – they achieved plenty of success but became surplus to requirements, and all opted to extend their careers elsewhere.
The likeliest scenario is that Bottas will do the same and, many believe, will return to the Williams team that gave him his F1 debut back in 2013 – a straight swap with Russell.
To do that, Bottas must be on board with the risk and reality of such a situation.
Under new ownership, Williams is a team with ambition again – it's not just about survival. But it is still a team that has scored one point since late 2018.
His only credible alternative is Alfa Romeo, another team with designs on moving up the grid but one in a curious lower-midfield limbo and arguably with less potential long-term than Williams.
So in weighing up his future, Bottas must understand he may never stand on an F1 podium again. In the most extreme scenario he may never score an F1 point again.
That's a major drop from the heights of contributing to unprecedented levels of F1 success – even if Bottas's own peaks are lower this year than ever before, with just one pole and no victories so far.
David Coulthard didn't fall quite as far when his time at a top team finally came to an end, but he knows better than most what it's like to be in Bottas's situation.
A fine grand prix driver who, by his own admission, lacked the little extra required to be world champion, Coulthard went all-in on a new beginning when he finally lost his McLaren drive for the 2005 season, and joined the new Red Bull project.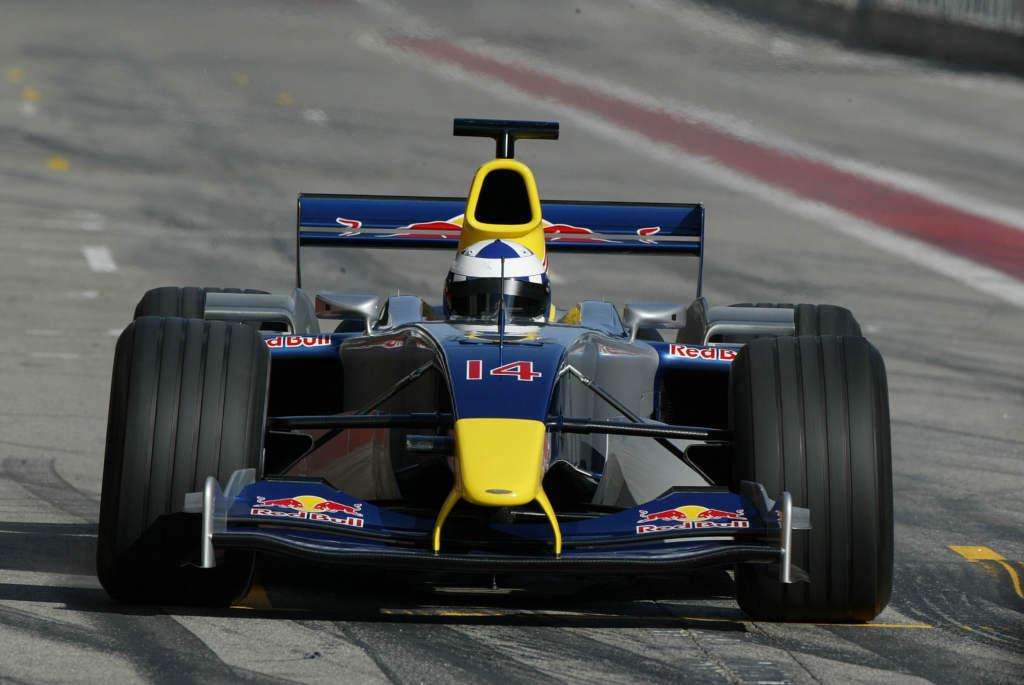 So, who better to judge Bottas and the choice he likely faces?
"Valtteri is a world-class driver, the only problem he has is he's up against Lewis Hamilton, who's a standard-setting driver," says Coulthard.
"Valtteri has matched Lewis on speed on many occasions in a single lap, which is a real barometer of his talent. And he's on occasion outqualified Lewis.
"But more often than not, Lewis's consistency, his tenacity, his racing ability, it's just at such a high level that Valtteri has not been able to shine in that car relative to Lewis.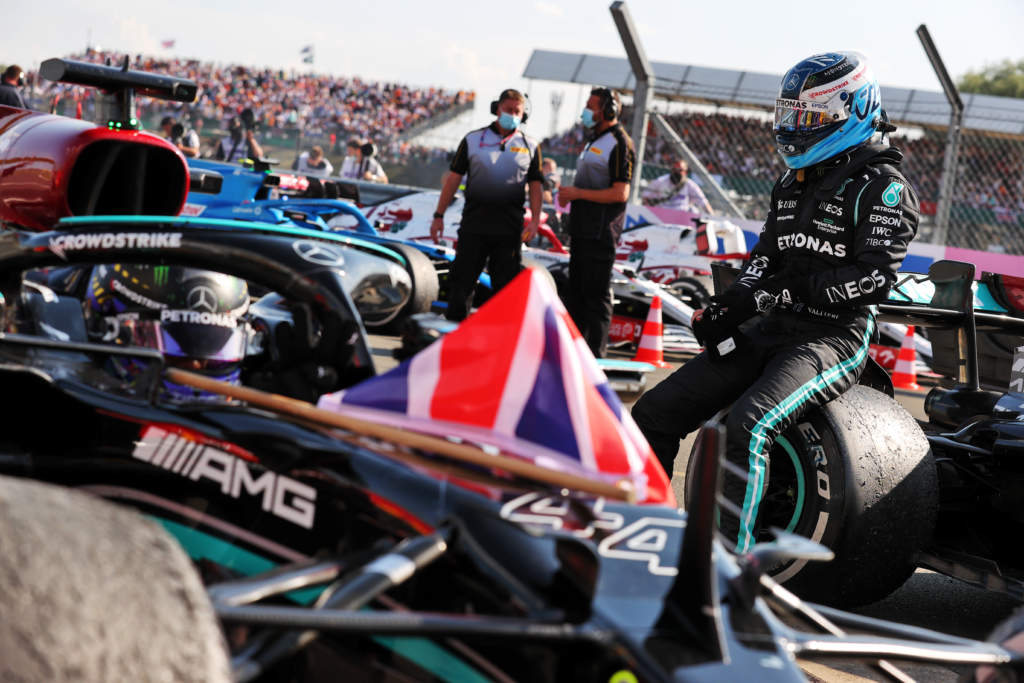 "Is he an asset for Mercedes? Absolutely. Is he an asset for any other Formula 1 team? Absolutely. Does he have the motivation to go and build a team? Only he can answer that.
"But I know from my own career, when Jaguar was bought by Red Bull, I was able to look in the eye of Mr [Dietrich] Mateschitz and have the frank conversation as to what I thought it would take to make Red Bull able to match a McLaren.
"And I got that commitment, and that rejuvenated me – the next four years were not about winning grands prix, it was about building along with Christian [Horner] and bringing Adrian [Newey] in, and now the foundations are laid and Red Bull have been a successful team – not just because of my part but because of everyone else they were able to bring.
"If Valtteri has that hunger, 100 percent, he's a brilliant racing driver."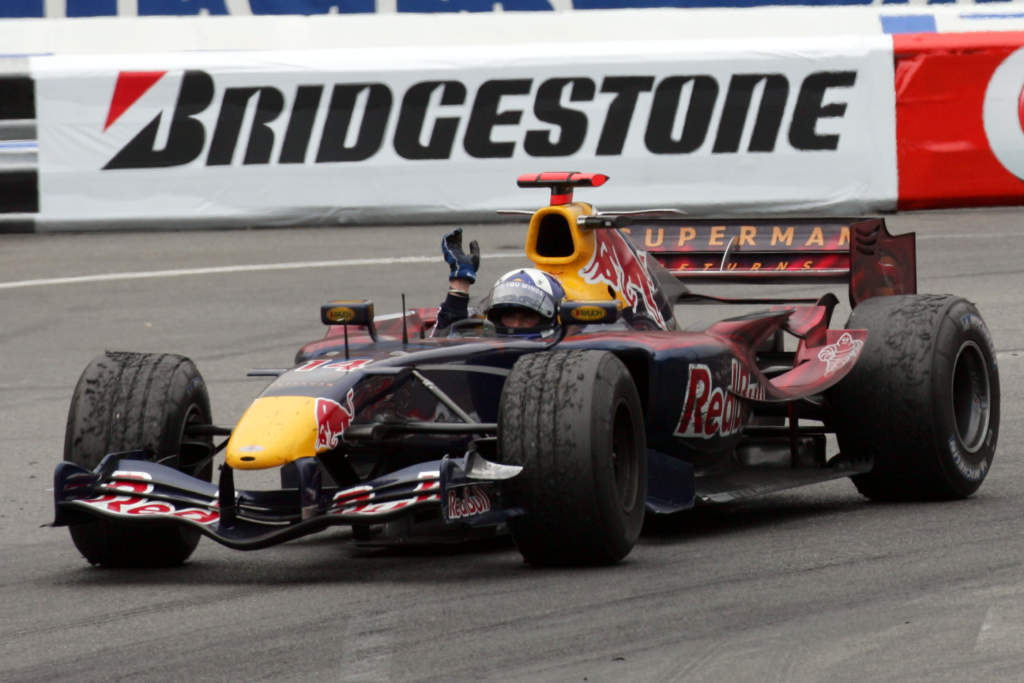 So, maybe a change would do Bottas the world of good. For years he has sacrificed plenty in the hope of finally challenging Hamilton for a title, only to be healing mental wounds by the summer break (if not earlier).
With Hamilton sticking around until 2023 and the evidence firmly showing that Bottas is not quite his equal, as Coulthard points out, the title challenge he craves seems seriously unlikely anyway.
In that case, why not embrace a fresh start? Bottas has rediscovered his enjoyment of F1 in the last couple of years after a particularly draining 2018 season. And he's such a long way from a natural retirement that he could come to thrive with a new project.
To keep the fire burning Bottas will probably always believe he can be world champion, but he may also accept there are other motivations to race in F1 and recalibrate his expectations to match that.
Like Coulthard says, only Bottas can answer whether those motivations are enough. The man himself is not burying his head in the sand – he knows the significant alternative that awaits him if he does lose his drive.
Bottas doesn't like dealing in hypotheticals so tends to (fairly) shut down most 'what if?' questions around his future.
But maybe he was feeling generous when asked by The Race about the mental adjustment required to sign for a currently lower-ranked team and facing a longer-term project in F1, if he does lose a drive that has offered him the chance to fight for poles, wins and championships.
"If I'm being really honest then yes, for sure it would be different kind of mindset," Bottas said.
"It would be a completely new chapter in the career and I think your mental approach is going to be different, [you] most likely wouldn't be fighting for the wins and the title at least in the beginning.
"It would be a new project. On the other hand, that could be also very interesting."
Bottas is only 31 but can already reflect on a very good F1 career. He's won nine races, contributed to Mercedes' incredible success, and by the end of the season will be comfortably inside the top 30 on the list of all-time starts.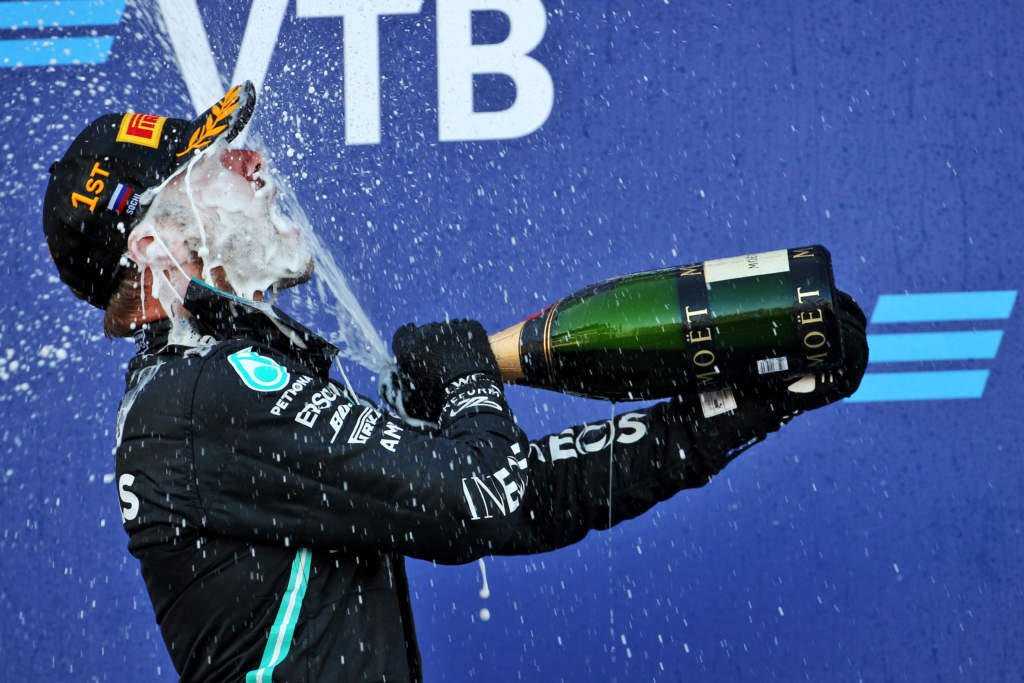 As a grand prix winner with 62 podium finishes, Bottas has achieved and enjoyed an awful lot. Everything short of a world championship. It's likely his post-Mercedes future won't give him that which is missing, either.
It could still give him plenty to fight for and to enjoy, though. Bottas doesn't need to continue for the sake of it. If he wants to stay because he is motivated to then he's certainly of a good enough calibre to merit that place on the grid.
Whether he has that motivation is what Bottas must answer. Then he'll know what he wants, which is the first priority even before establishing if any of his realistic options can offer it.
David Coulthard spoke to The Race in a media call set up by W Series, for which he is an advisory board chairman. The W Series will race as part of the Hungarian GP weekend thus Saturday, and will be live on UK's Channel 4.