Alpine's rollercoaster Formula 1 season continued in qualifying for the Italian Grand Prix with both cars eliminated in Q1 at Monza, a dramatic turnaround just six days after Pierre Gasly's podium finish at Zandvoort.
Gasly qualified 17th, just three thousandths of a second quicker than team-mate Esteban Ocon, though technical director Matt Harman suggested "there was not much left on the table today" in terms of performance.
Prior to the summer break, Alpine was lobbying, unsuccessfully, for breaks to allow it to improve the performance of its power unit package, which is reckoned to be just over 20bhp down on peak power compared to its rivals.
F1's engine manufacturers are currently locked in an engine freeze that started last year and runs all the way up to the new engine rules that are set to be introduced in 2026.
Now ex-Alpine team boss Otmar Szafnauer claimed there was an agreement before the freeze that if any manufacturer fell more than 1% behind the top engine on the grid in terms of power figures, there would be discussions over how to let that manufacturer catch up.
There were discussions held at the most recent F1 Commission meeting at Spa but no solution has been reached. Instead there were warnings from rivals – Mercedes team boss Toto Wolff called some methods of achieving engine parity a potential "catastrophe" while Ferrari team boss Fred Vasseur cautioned it would be "the start of balance of performance".
It means Alpine is going to have to live with any engine deficit for now, something that's particularly painful at Monza.
The Alpine was 5-5.6km/h off the top of the rankings in the four speed traps. While it was sixth-fastest in the main speed trap approaching the first chicane courtesy of Ocon, that's an imperfect measure of power given the set-up trade-off chosen that left Alpine slowest in the most downforce-dependent middle sector.
Gasly lapped 0.972s off Q1 pacesetter Max Verstappen's time, although Gasly argued that the actual deficit was even bigger than that despite being content with the feel of the car.
"All weekend I was quite happy with the car balance, but we've just been two seconds off the pace the whole time," said Gasly. "We knew coming here to Monza it would be the toughest weekend of the year with all these long straights and it has clearly been the case.
"We expected to be out in Q1 but you always have optimism that maybe with the hard tyre or something you could get through. But that's all we had unfortunately. It's a difficult, difficult weekend so far."
Ocon, who suffered minor floor damage in an off exiting Ascari, said he expected qualifying to be "not as difficult as this" and felt a Q2 place was possible heading into Q1.
But he accepted that Alpine's "reality" was that most cars were simply quicker here.
Harman suggested that Alpine hit upon "the best available set-up to maximise laptime" and it remains to be seen how the team fares in the race.
However, Gasly sees no reason to expect performance to be dramatically different tomorrow.
"We're obviously going to try to get something out of it," said Gasly. "We'll see in terms of strategy but from where we are we've got to gamble a bit on something happening.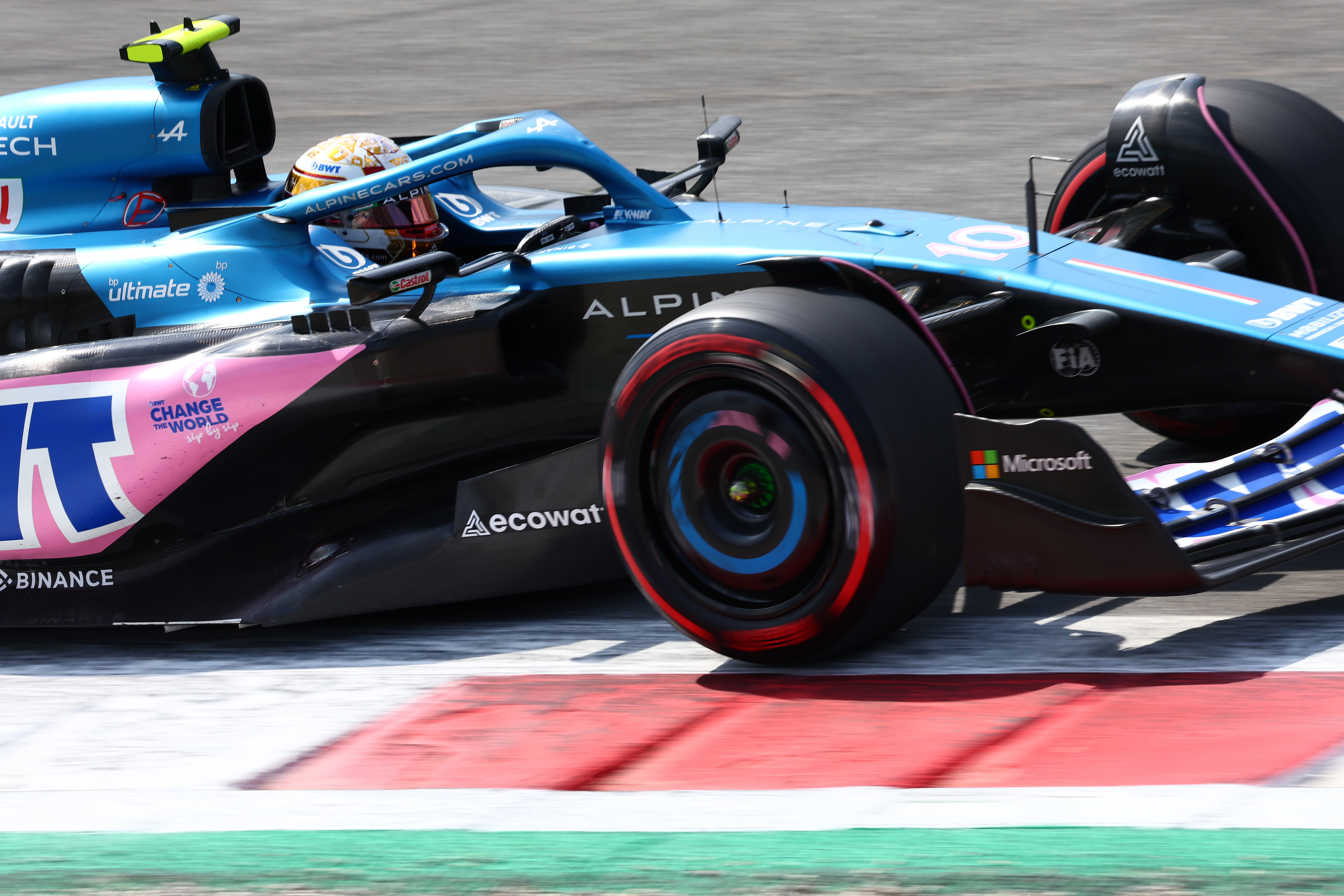 "Pure pace is not going to change tomorrow but we'll give our best and anything can happen until the last lap. We've got to try. But definitely a slightly different feeling to last weekend."
It would be simplistic to argue that Alpine's performance was solely down to its claimed power deficit, but it's clear that this didn't help it on the straights of Monza.
But what's also clear is that this is a race weekend to be endured rather than enjoyed for the beleaguered team.