"We're just going to try and make their life as complicated as possible and try to take the win." One-three on the grid, both Ferrari drivers have made their intentions for the Italian Grand Prix.
They acknowledge Max Verstappen is going to be incredibly tough to beat – a record 10th consecutive grand prix victory for the Red Bull driver is surely the most likely outcome from Sunday's race – but it isn't going to stop Ferrari from trying.
After all Saturday at Monza may have just been the team's most jubilant day since the peak of its early 2022 season title charge. So what can it expect on Sunday? Does it have any realistic chance of stopping Red Bull? If not, would defeat to Verstappen be a failure or would a podium be a much-needed boost after a disappointing year?
Take Alonso's hint – we've seen this before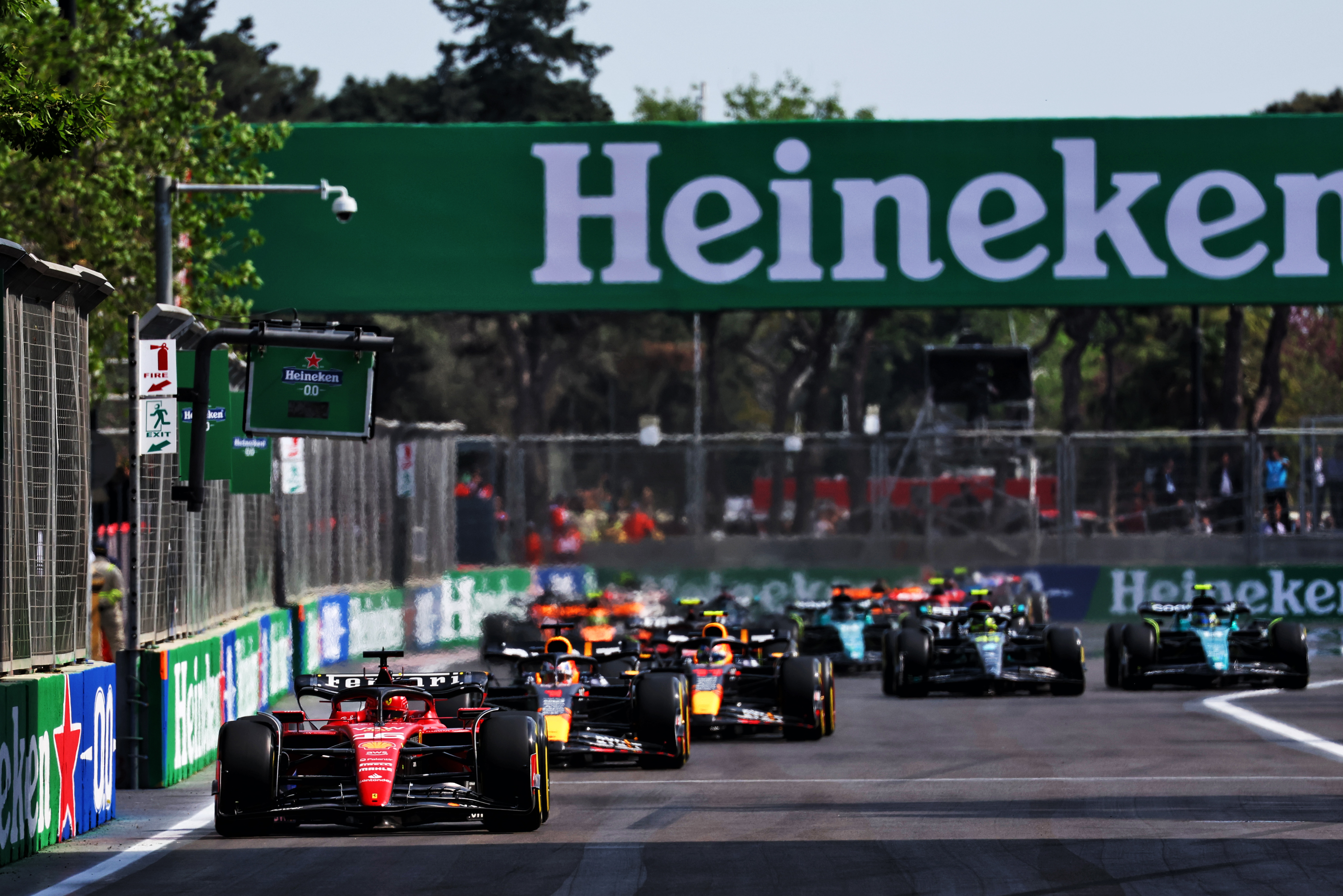 Who is to say whether Fernando Alonso meant this as a thinly-veiled dig, or was just making a sincere observation – either way, we should take heed of something he said after qualifying.
Ferrari topping qualifying at Monza is exciting. But as Alonso said on Saturday: "The race is tomorrow. We saw Ferrari many times on pole on Saturday, and not so happy on Sundays – especially last year, they were on pole like 60% of the time [Ferrari were on pole for 55% of grands prix last year], and Max won all the races.
"Let's wait and see.
"Obviously for our constructor championship points it's not good if Ferrari scores many this weekend, but it seems like they will.
"We have to accept that, get better ourselves and let's see."
Does Alonso really believe there is a serious chance of Ferrari cashing in on this big opportunity? Probably. Starting first and third, with Alonso the best of the Aston Martins in 10th, is a terrible position to be in and does come with a real threat of a significant points swing in the fight for third in the championship.
Then again, Alonso was at his hint-of-mischief best in another answer. Asked about a recent comment he made about taking more risks, and if that will happen in the race at Monza, Alonso said that applies to trying to win. His approach, he indicated, is to bank as many points as possible on Sunday. And in saying that he once again referenced Ferrari's wastefulness.
"As I said, Ferrari, they've been very strong this year," said Alonso.
"And they're still behind us in the constructor championship. And it is difficult to explain the reason why.
"They've been in the first row of the grid in Bahrain, first row of the grid in Saudi, pole position in Baku.
"They have an incredible car, pole position here and they are still behind [in the points].
"And our strength has been always to score points, in the good weekends, in the bad weekends.
"It seems that this is a bad weekend. So, let's keep our focus to score points every Sunday."
The message couldn't be clearer. This is a great qualifying result for Ferrari. Aston Martin's in a weaker position. But time and again this season Aston Martin has either had a better race car or done a better job.
Nothing is guaranteed after qualifying, especially when it's Ferrari out in front. – Scott Mitchell-Malm
Monza pressure warrants a minimum expected result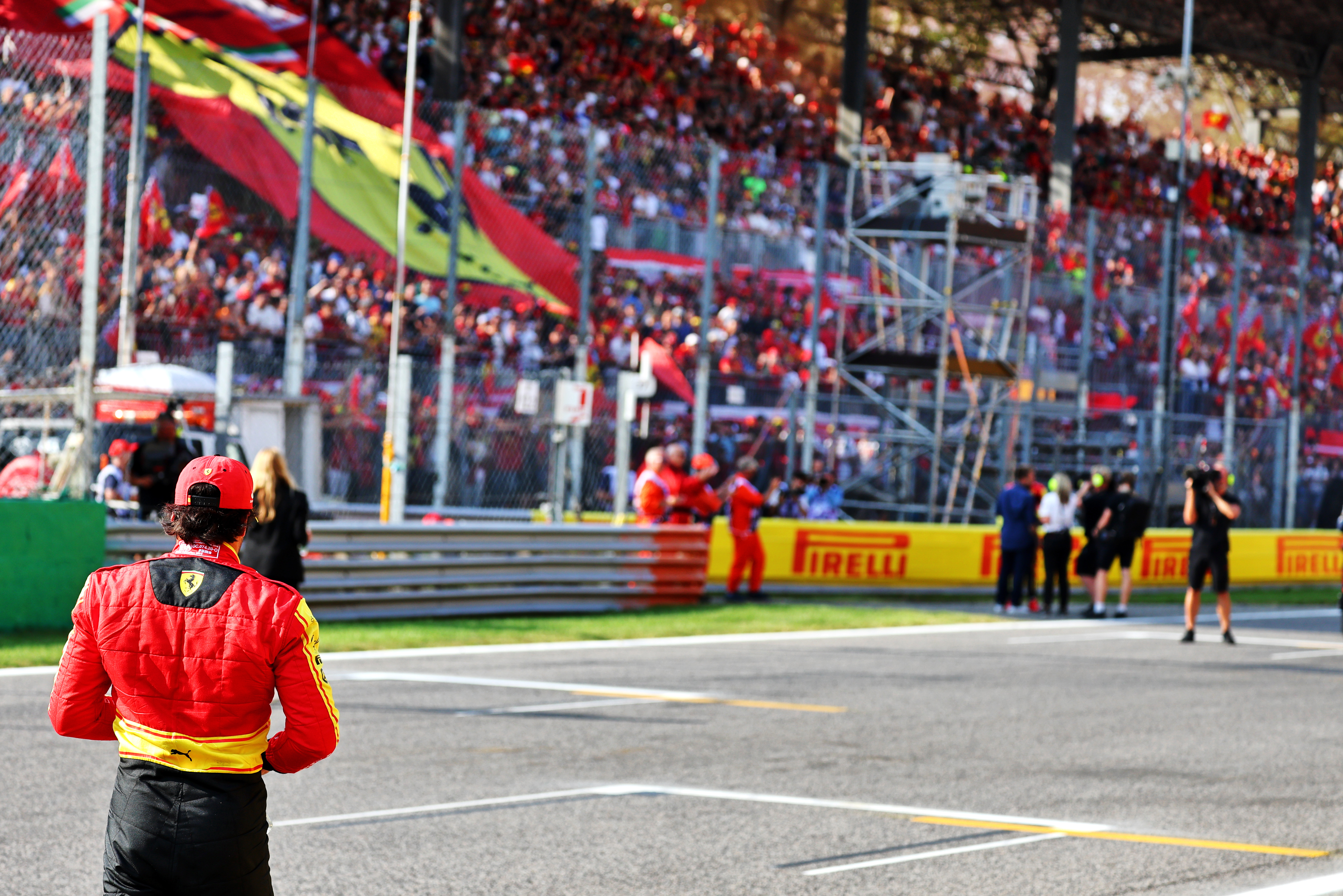 Monza is a big deal for Ferrari. While the expectant tifosi will be hoping for a win tomorrow, the majority will be realistic and accept that a lesser podium finish and being there to pick up the pieces if something goes wrong for Verstappen is likely as good as it will get.
That doesn't mean this is a free hit. Ferrari's season has been erratic and there have been occasions when good qualifying performances have been followed by slumps in the race. On home ground, Ferrari cannot afford to have a moribund race after such a great Saturday.
That's why this isn't a race where only victory will do. Ferrari has already talked about the big changes for the car design planned for 2024, and the die has long since been cast for this season. What Ferrari needs to do now is restore hope and a good, solid day at Monza will contribute to that.
A second or third place (ideally both) won't have a transformative effect, but it will be good enough for a team that has had precious little to shout about this year.
And if Ferrari can execute the race well and make good on its practice race pace promise, there's always the possibility of Red Bull problems handing it a 1988-style one-two. – Edd Straw
A dream chance to stop Verstappen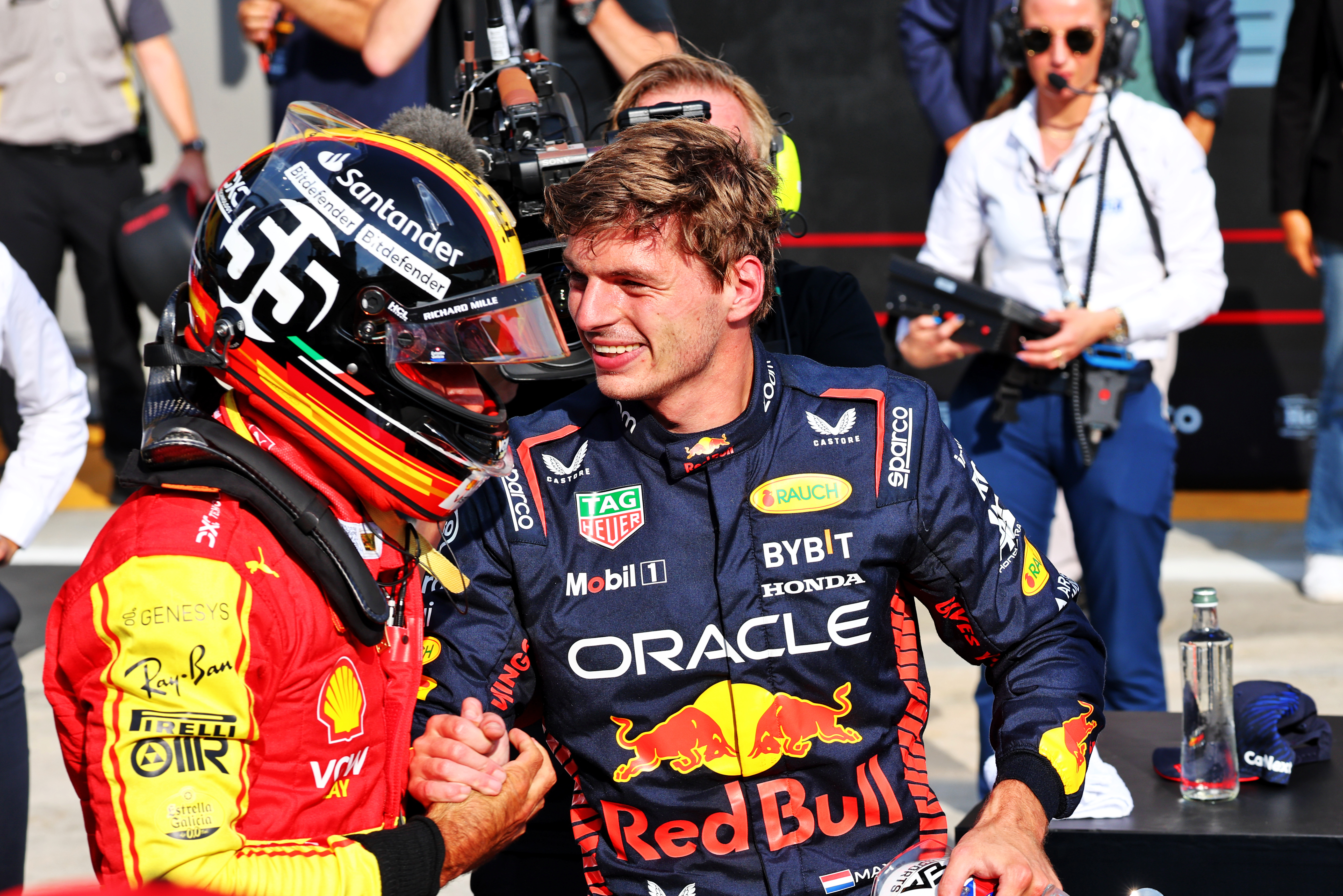 Outside of a reliability problem or collision and barring an inspired turn of pace from fourth-place starter George Russell, Ferrari should be the biggest threat to Verstappen taking the record for the most consecutive grand prix victories.
A 10th straight win seems likely – but imagine the satisfaction Ferrari would take from being the one to stop the driver and team that's absolutely blown its title hopes to smithereens for the last two years?
Such a record being broken will be a mark of Red Bull and Verstappen's brilliance but it will be a morale-hitting failure for everyone they beat.
Preventing Verstappen from achieving it won't be the start of a sudden Ferrari resurgence but it would make its 2023 defeat that slight bit less crushing.
And pulling it off this weekend would carry the added bonus of not just it being on home soil, but of keeping Ferrari legend Alberto Ascari as the joint record-holder in some interpretations – given many, specifically those who feel the Indianapolis 500's presence in the 1950s championship records is an aberration, credit Ascari with nine consecutive wins rather than seven. – Josh Suttill 
A stress test of strategy efficiency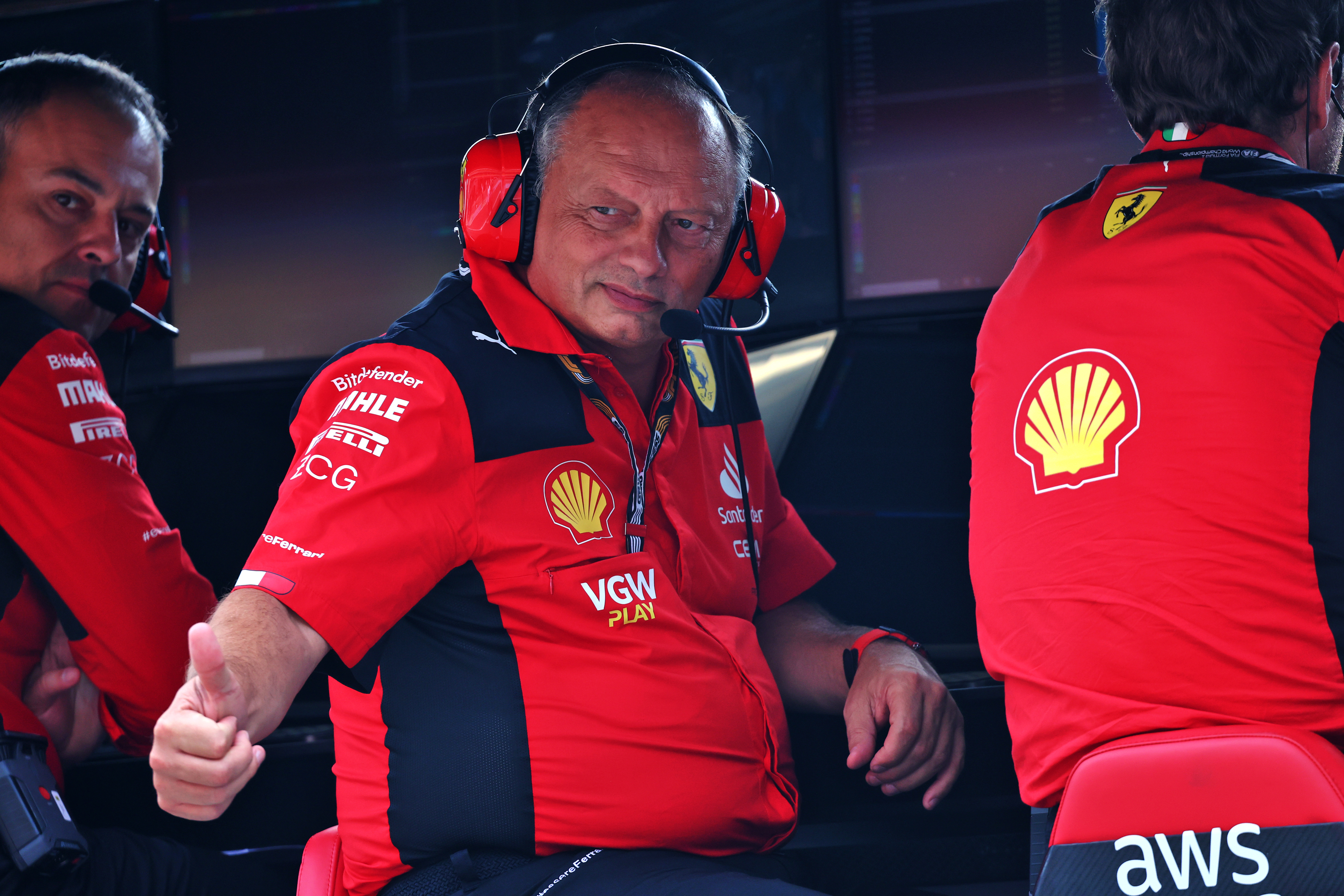 Nowhere is the pressure on Ferrari getting its strategy right greater than at Monza. The high-speed circuit is low deg but the skinny rear wing on the Ferrari might tip the team into a two-stop while others like the Red Bulls and Mercedes make skate by with a one-stop.
Deciding that balance and making the most of having two cars in the lead fight – unlike in Baku where an off-form Sainz was unable to support poleman Leclerc – is going to be crucial. It will be a proper stress test of Fred Vasseur's Ferrari and proof of whether the changes and new approach he's brought to the team are able to withstand the pressure of the biggest race of Ferrari's season.
The car not having the pace to fight Red Bull – or even finish on the podium – would be one disaster but losing the race win or a podium or two due to weaker strategy might be the most painful potential pitfall Ferrari faces.
Inversely if the team gets the strategy right under the immense pressure it will be a sign that Vasseur's changes are starting to bear fruit just as its solid recovery at the Canadian GP hinted at. – JS 
Constructors' reality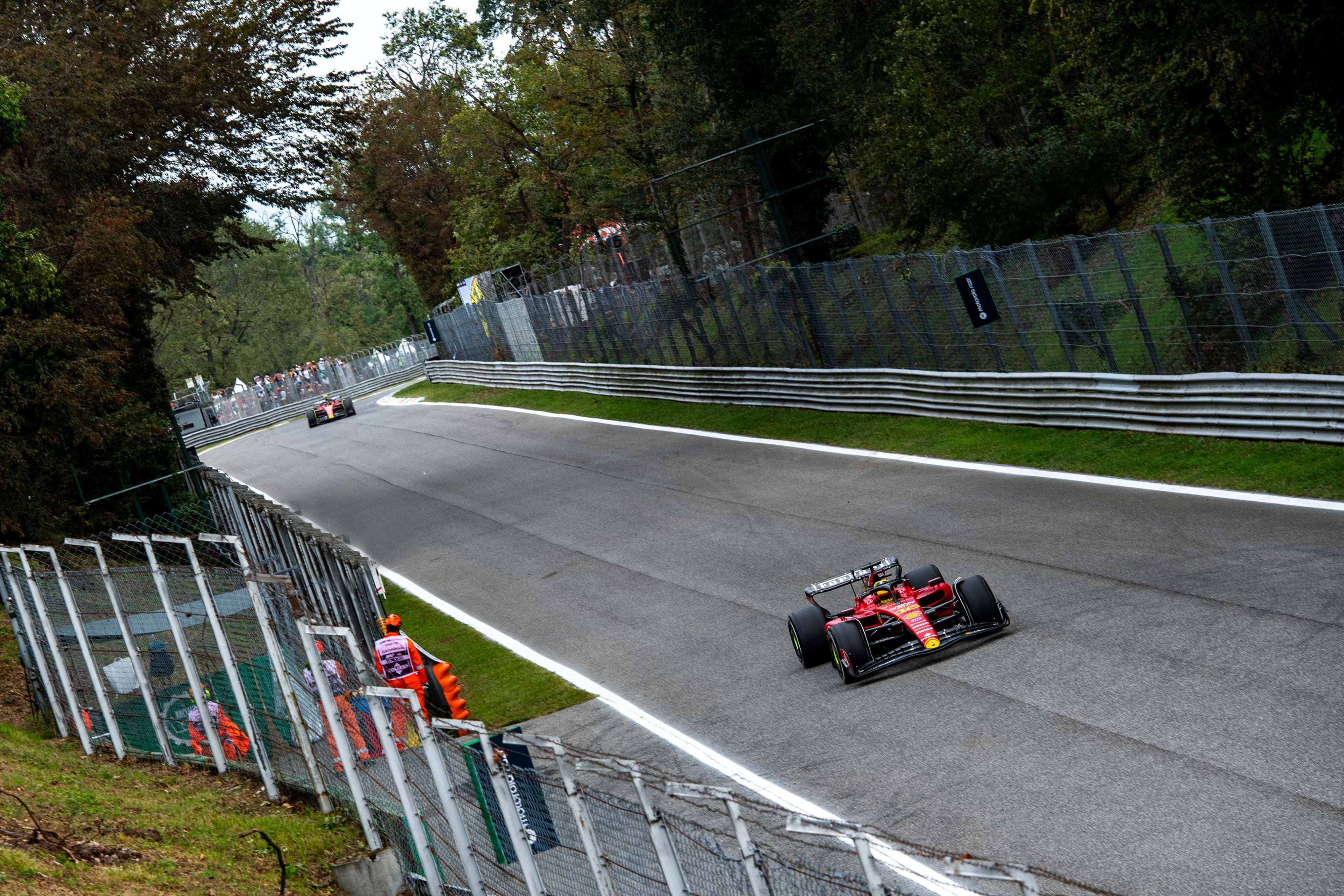 If a win's not there for the taking, and on the balance of probabilities you'd have to say it most likely won't be, then as Alonso alluded to Ferrari can still secure a significant bigger-picture win by maximising the points on offer.
Right now, Ferrari trails Aston Martin by 14 points in the constructors' standings. That's an Aston Martin team that, prior to its Zandvoort upswing, had for four races been on a decline, and that has had its second car score just three points in the last four races.
With Alonso only 10th on the grid and Lance Stroll at the back, Ferrari has a real opportunity here not just to make inroads into Aston's advantage but to wipe it out completely – and make up ground on Mercedes too and breathe a bit more life into the fight for runner-up spot behind Red Bull.
And if making good on that means sacrificing a few bonus laps scrapping to keep a clearly faster Verstappen behind at all costs in favour of maximising its race time to preserve, say, a two-three finish, then so be it. That's not the romantic answer the moment demands, but it's one that might age better with hindsight come the end of the season. – Jack Cozens