Mercedes Formula 1 boss Toto Wolff hopes the new W14 will "eventually" be able to fight at the front of the grid as the team acknowledges it is "starting behind" in 2023.
After winning every constructors' championship from 2014 to 2021, Mercedes had its least competitive season in the V6 turbo-hybrid era in 2022 as it was jumped by Red Bull and Ferrari at the start of a brand new era of technical regulations.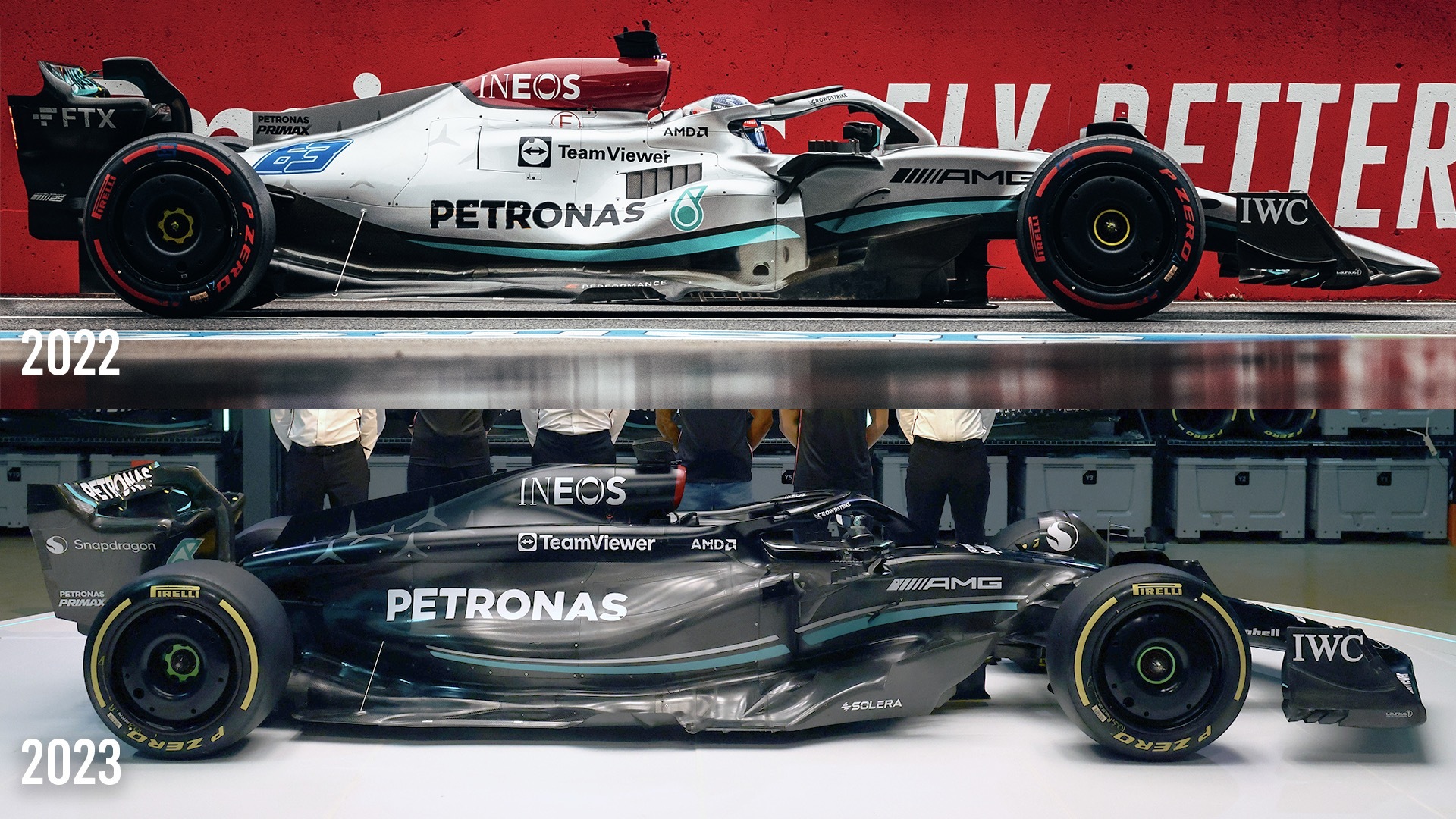 Mercedes has been widely tipped to rejoin the fight for wins and the title this year but comments from senior figures suggest that the team may rely on upgrades that unlock more performance to make that happen, rather than expecting to come out of the blocks in front.
Wolff said Mercedes "mobilised every reserve we had" to counter its limitations in 2022 and that he sees "so much effort, motivation, and energy to launch a car that will eventually be competitive enough to fight at the very front of the grid".
He also acknowledged that "our competitors were very strong last year, and we are playing catch-up".
Expanding on his choice of "eventually" when speaking to media including The Race, Wolff said: "So I was contemplating about that word for 15 minutes when we talked about the press release.
"Because on one side, you want to say we will be competitive, on the other side you need to stay humble and realistic so you could be saying, 'I hope that we will be competitive.
"And the midway roundhouse is we will be competitive, we just don't know when. And that was the 'eventually'.
"I think we are on the slope that we wanted to be in terms of our performance, but then you don't know where the other ones are.
"And I think humility is most important, we've always tried to be humble, and especially after last year – we need to remind ourselves we were quite far off for a long time in the season."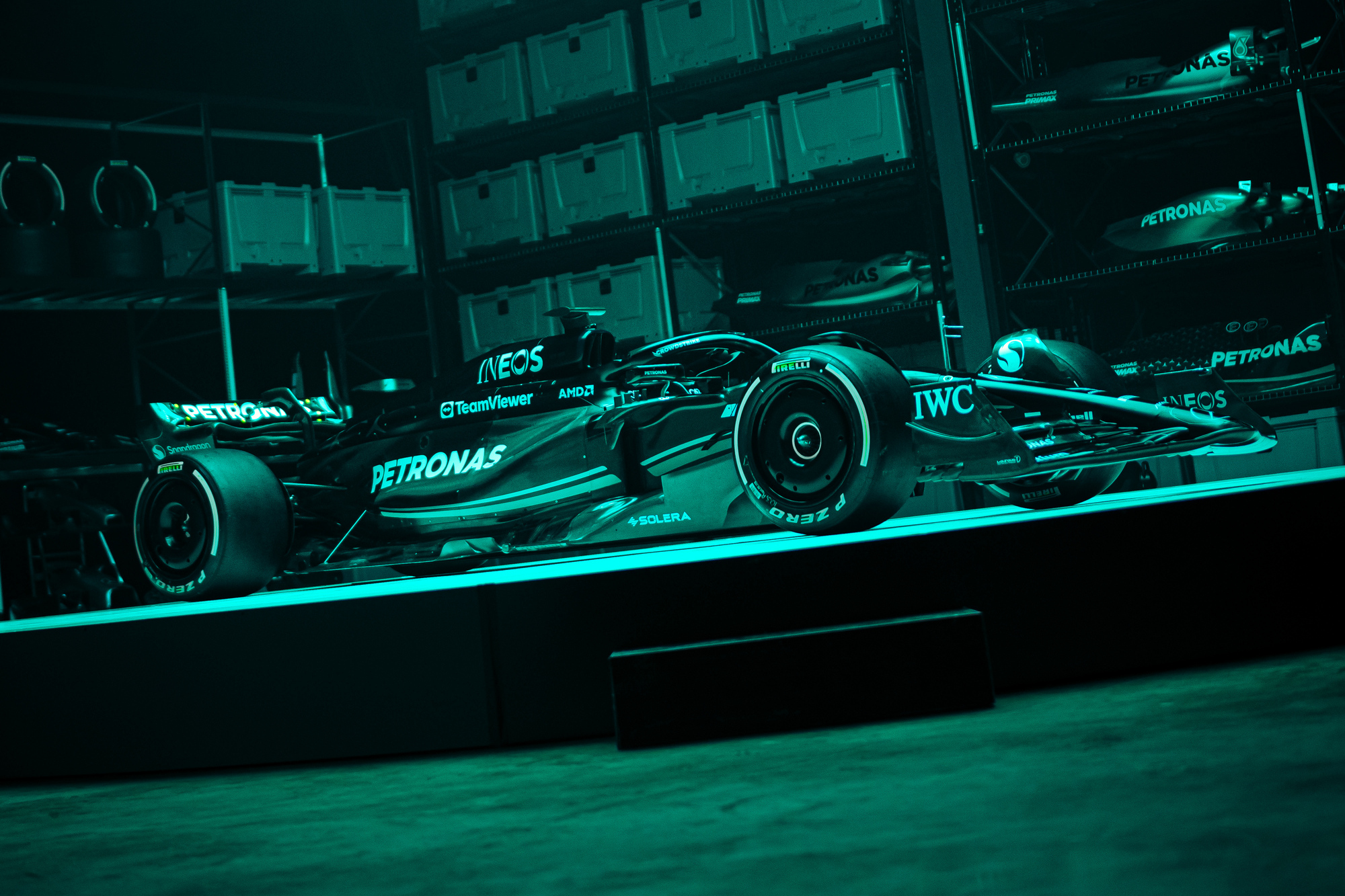 Mercedes will run the launch-spec W14 at its shakedown on Wednesday and in testing but already has "developments lined up for the first few races", according to technical director Mike Elliott.
Elliott has also emphasised "working out how we can bring the most performance to the car as quickly as we possibly can over the next few months."
"We are under no illusions that it is going to be tough," said Elliott. "We are starting behind and we are not the favourites.
"That is an unusual position for us to be in over the last 10 years, but we are focused on ourselves and working out how we do the best job we can.
"I have been really impressed and proud of the attitude of the team to do that."
After a slow start, significant progress was made through the 2022 season to turn the W13 from a clear third-best to a race winner and consistent podium challenger.
But Mercedes knew that key weaknesses could not be properly addressed until it could introduce a new car.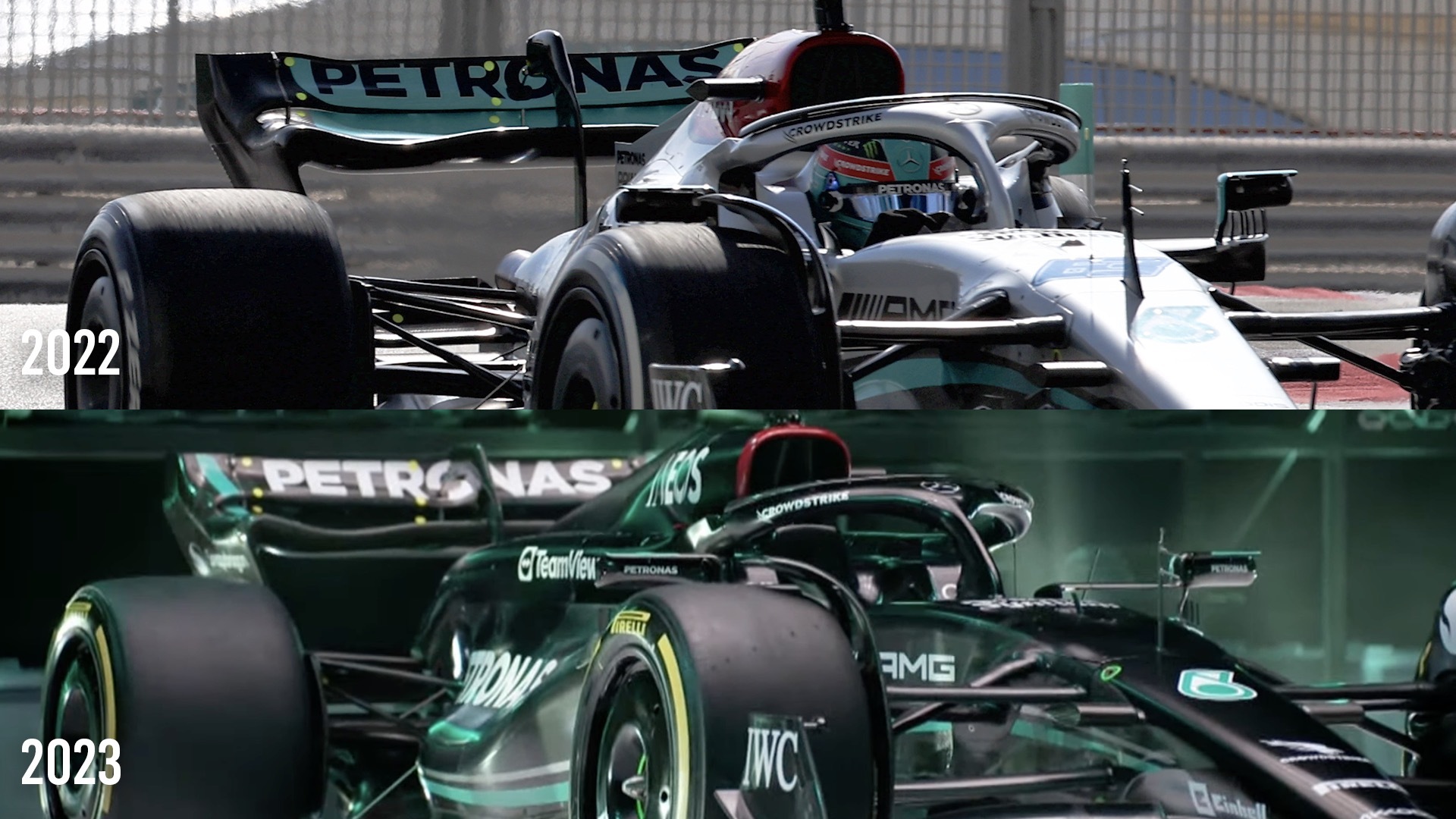 Mercedes has retained key DNA from the W13 – such as its unique minimal sidepod design – but evolving the bodywork and making major changes to items like the front and rear suspension, along with significant development on unseen areas like the underfloor.
"From the outside, after eight years of winning back-to-back world championships and then having a poor year, many might expect that we would be tearing up the drawings and starting again but that's not the case," said Elliott.
"We believe there was a lot of goodness in the W13, along with some things that we didn't like.
"For the W14, it's about taking that goodness and carrying it forward, and correcting the issues that we had in the W13."
He added: "When you look at the W14, you will see the DNA of the W13 but also a lot of evolution and detail improvement.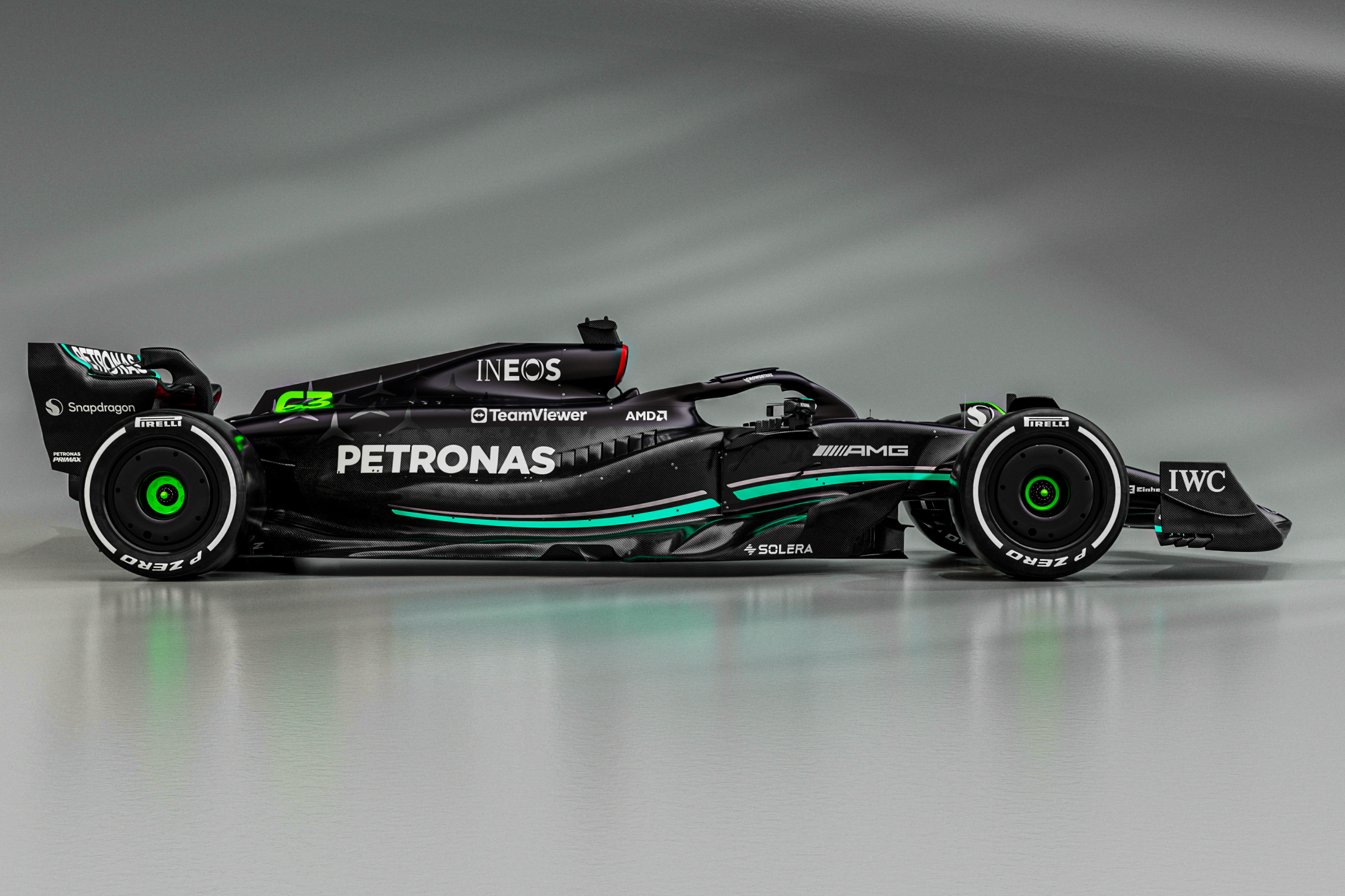 "That may surprise some people but in all the testing we have done, we have seen no reason to move away from our concept.
"The problems that we faced last year, particularly with the bouncing, were not a result of the geometry of the car.
"Overall, I think you will see the DNA of the W13 but also a lot of evolution and detail improvement.
"If we were to explain all the details that we have changed and why we have changed them, it would show the huge amount of work that has gone into this car."