Mercedes' hotly anticipated 2023 Formula 1 car, the W14, has been launched with a return to a black livery and the team promising "bold solutions" to bounce back from a disappointing 2022.
The W14 is tasked with making Mercedes a title contender again as it succeeds the W13, which was a race winner but also comfortably Mercedes' least competitive offering of the hybrid era it has otherwise dominated.
The W13 produced huge weekend-to-weekend pace variance and suffered from debilitating porpoising at first but did improve over the course of the season.
Mercedes suggested it had zeroed in on the single design mistake that doomed its 2022 season, thought to be related to the design of the floor, and strongly implied it would continue with its unique sidepod concept.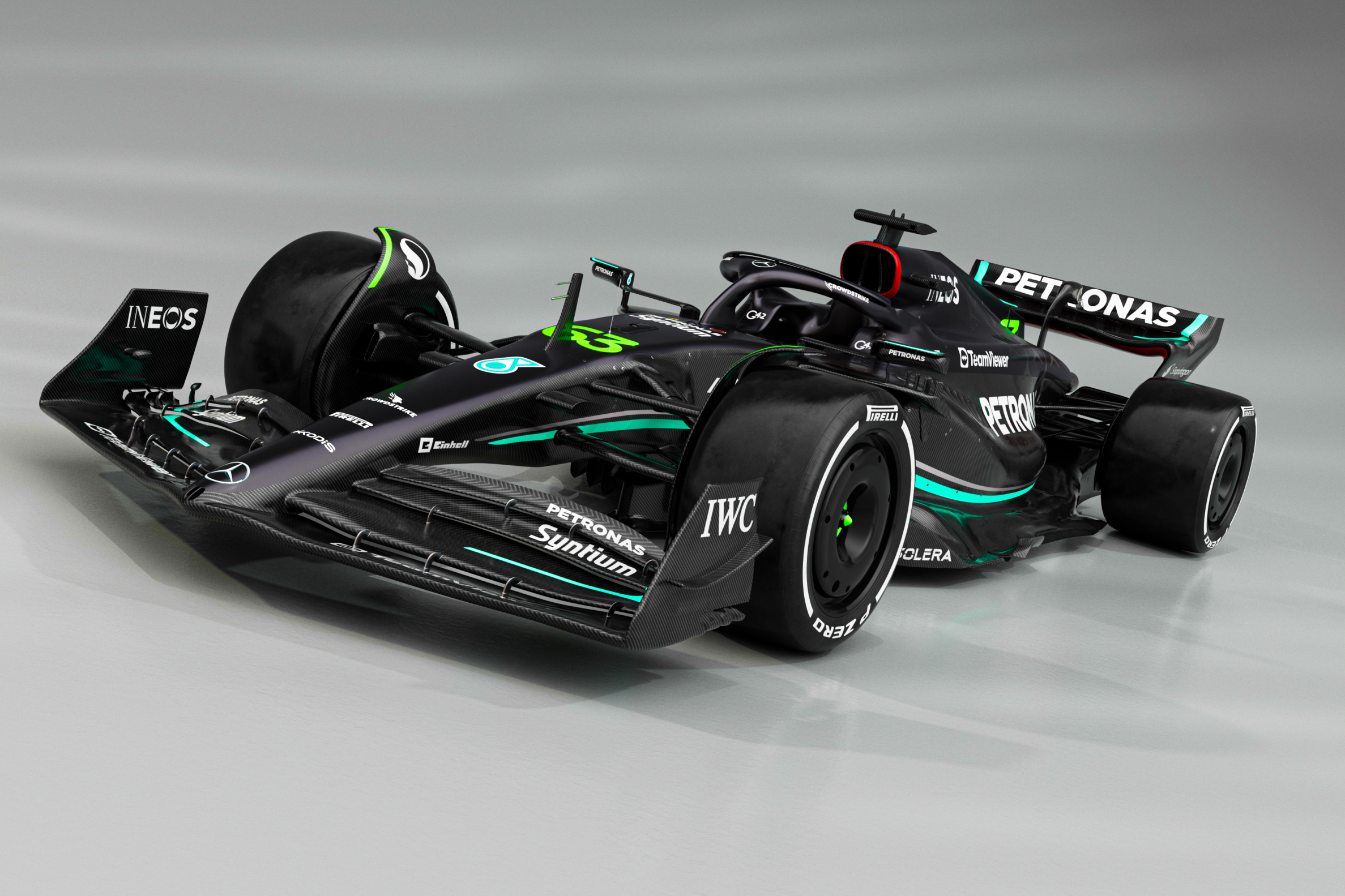 Now the W14 has been revealed with renders of what Mercedes calls an "earlier iteration" of the design – and a more up-to-date physical car – that show the narrow sidepods have indeed been retained, among other eye-catching features like the inlets and a new profiling at the top of the engine cover.
"We have done all the things that we wanted to do with the W13 last year but weren't able to because of resource constraints or because our focus was elsewhere fixing other issues," said technical director Mike Elliott.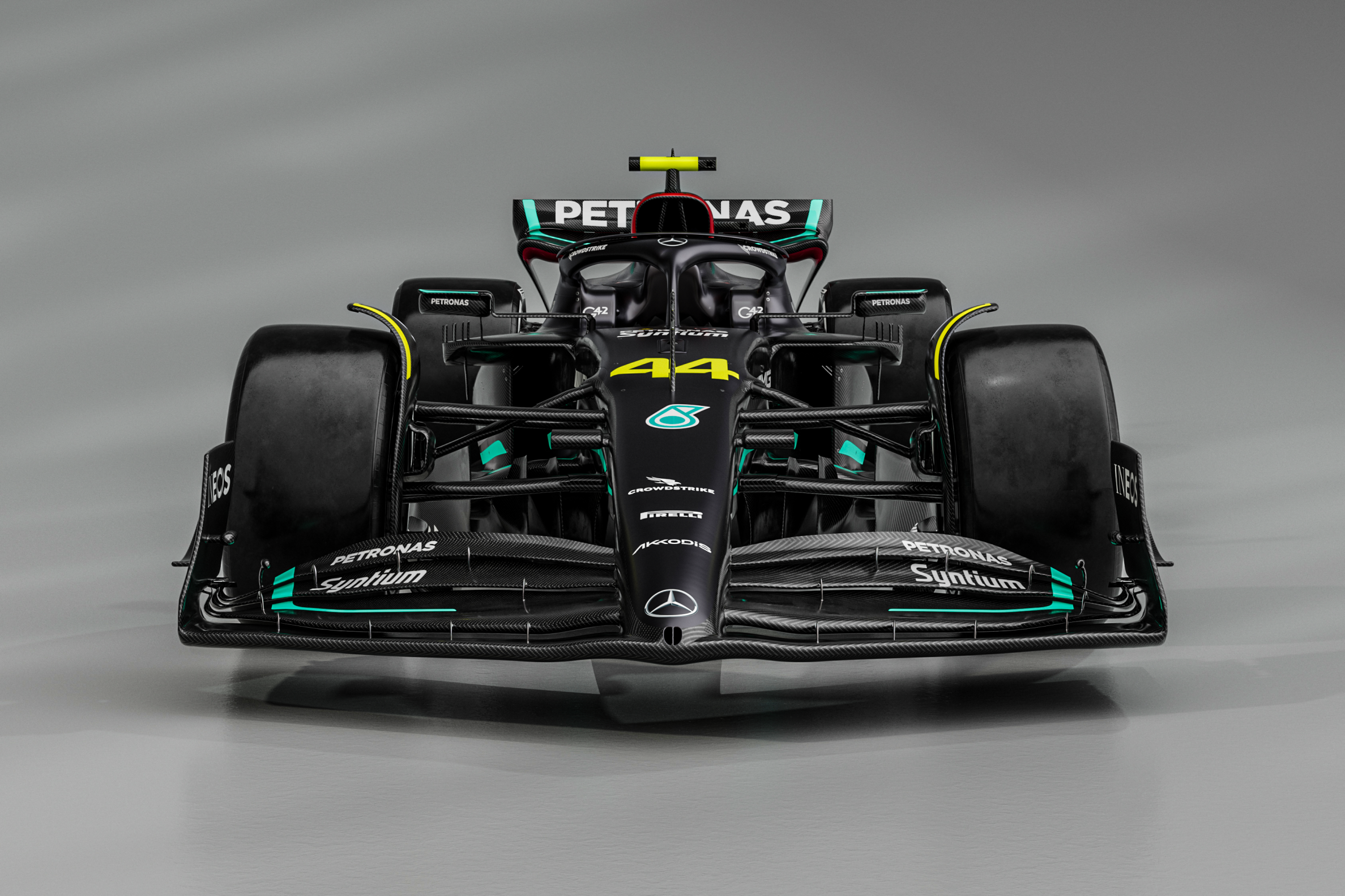 The all-black livery marks a return to the style that Mercedes adopted in 2020 and 2021 as an anti-racism message, and after weight limit struggles last year is "part of a significant project to reduce overall weight" by leaving so much of it in bare carbon.
Team principal Toto Wolff said: "We were overweight last year. This year we have tried to figure out where we can squeeze out every single gram.
"So now, history repeats itself. You will see that the car has some raw carbon bits, along with some that are painted matte black.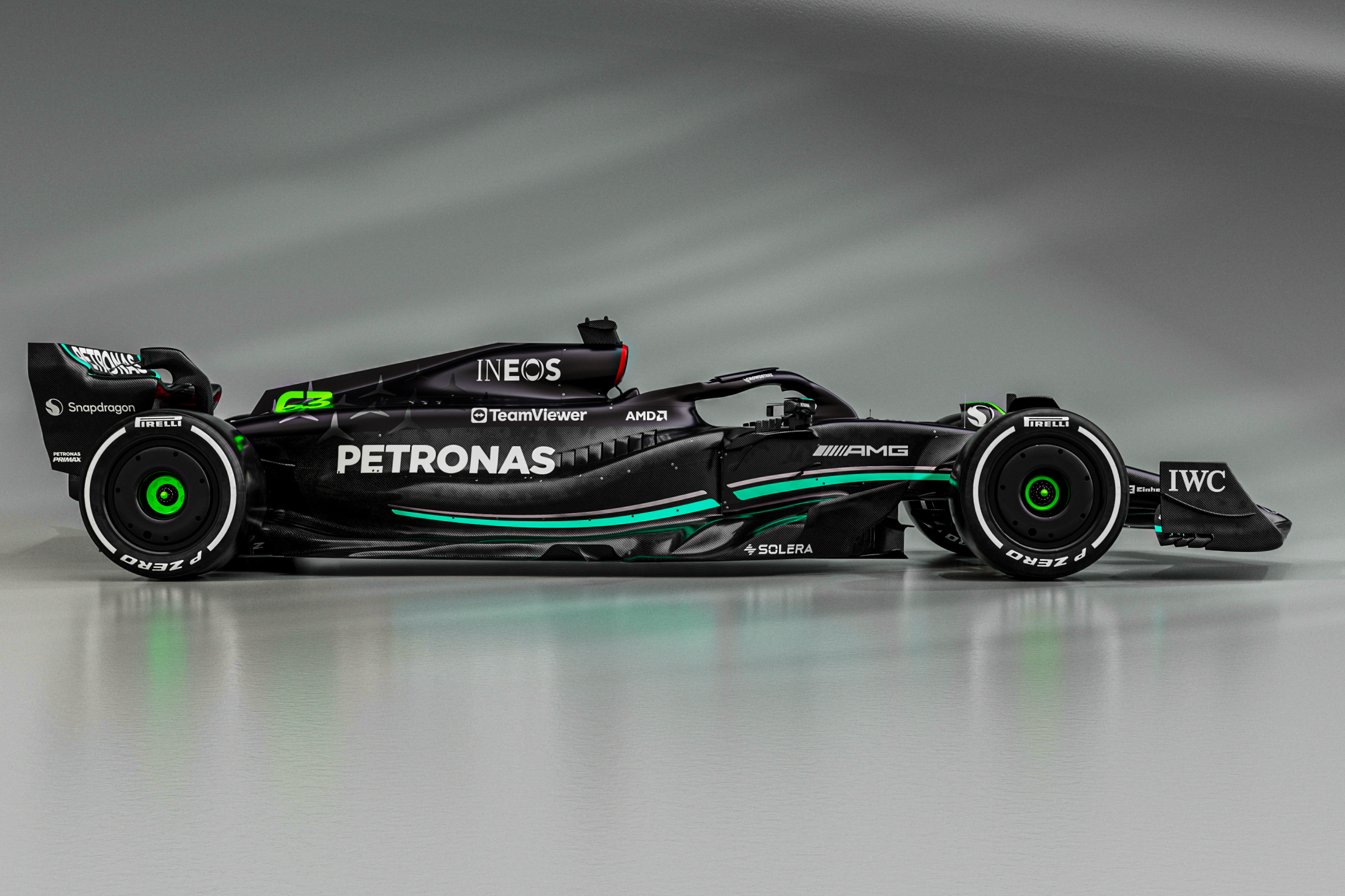 "Of course, when we changed the livery in 2020 the main driving factor was to support the diversity and equality causes which are always close to our heart.
"The colour black became part of our DNA at that point, so we are pleased to return to it."