Toto Wolff has offered a first suggestion that Mercedes will revise its 'zero sidepod' concept during the 2023 Formula 1 season.
But Wolff insisted this was not down to Mercedes losing faith with either its design philosophy or specifically what he said was "not a core, fundamental performance part" in the team's opinion.
Mercedes' headline-grabbing design that debuted at the second 2022 pre-season test at Bahrain was the subject of scrutiny for much of a 2022 campaign in which Mercedes did not match the pace of Red Bull and Ferrari, but the team has repeatedly stated it does not believe the concept was at the heart of its struggles.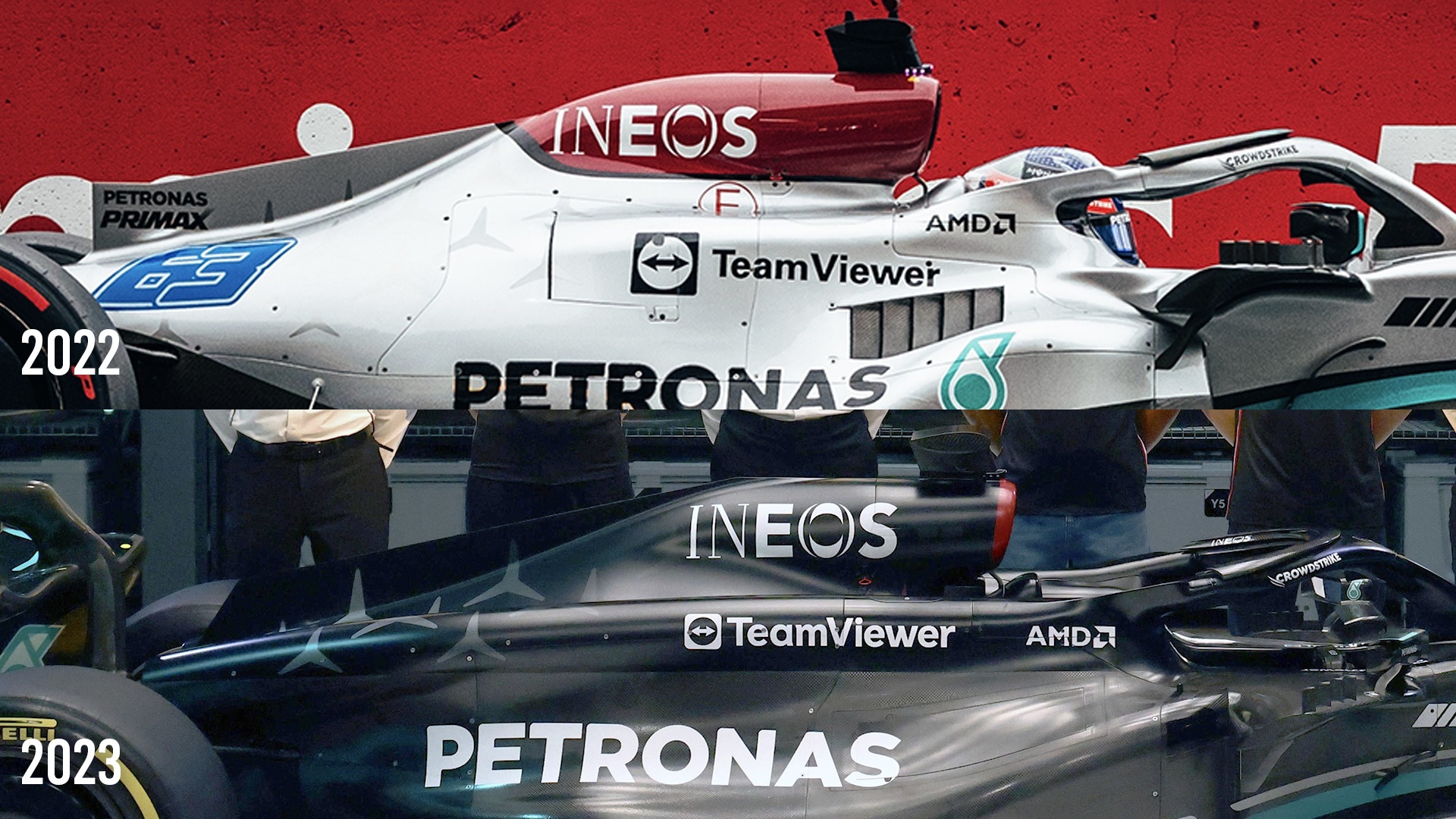 Asked by The Race during Mercedes' pre-season launch media commitments about what he described as "bold solutions" on the team's W14, Wolff said he was "still proud" of last year's car but suggested the appearance of the sidepods could change with in-season developments.
"I think it's important to be bold in this sport," said Wolff. "And the narrow sidepod design is not something that we believe was fundamentally the reason why we didn't perform.
"There are no holy cows in our concept, it's not that we don't want to follow anybody's ideas.
"We kept staying with the narrow sidepod as it is, but you could well see some development from now on that could be coming with the upgrades and the sidepods will change – not very soon, but we are looking at solutions.
"But it's not a core, fundamental performance part as far as we judge."
There has already been a subtle change in this area as, although the W14 still has vertical radiator inlets, it does not fall away as aggressively as before and features a more elongated curve.
The car on show at Mercedes' launch is the specification that will run during its shakedown at Silverstone on Wednesday, and retains the same DNA as the W13 from 2022 – tweaked sidepods included.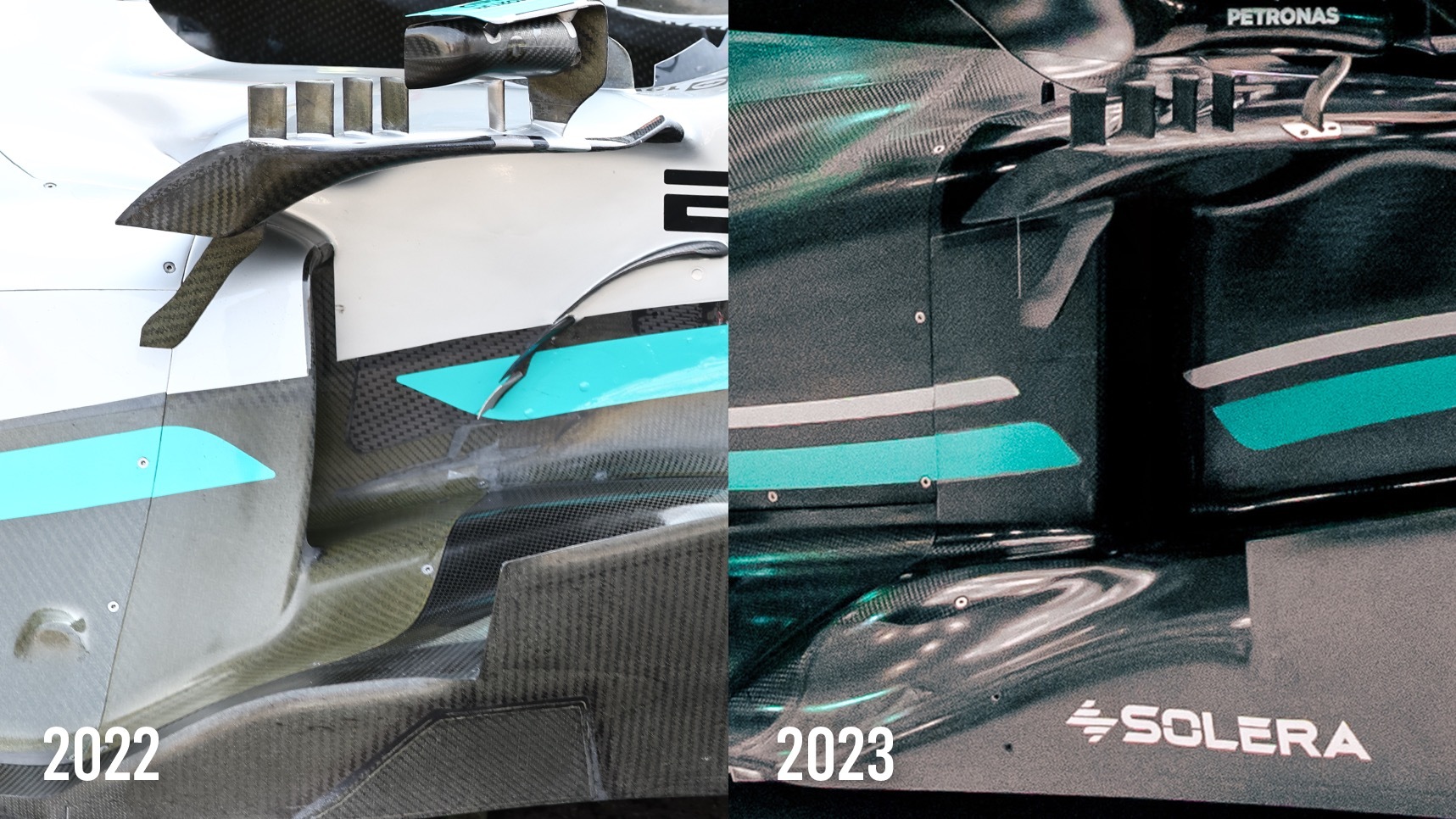 Asked at what point Mercedes decided to stick with its concept and why it did so, Wolff said: "Throughout last season, we have analysed it back and forth, whether it was right or not.
"And obviously you can see the sidepods that are very different to any other car, but we believe that this is not a performance-relative part."
Wolff described the sidepod as "the first iteration" and that its design will change a bit "when we're going through the first few races".
"But like Mike [Elliott, technical director] said in the launch, [if] you want to change your concept completely, you're making not one step back but probably two or three, and that's why we stayed where we are.
"And I love the fact that we are bold, we stayed bold, and we are just continuing to follow what the science says for us."