George Russell believes the Mercedes Formula 1 upgrade package that makes its debut in Monaco this weekend could deliver a bigger gain on track than it does in the simulator.
Both Mercedes drivers have sampled the upgraded car in the driver-in-loop simulator in Brackley, with Russell describing his experience as positive.
The upgrade is not expected to transform the Mercedes W14 immediately, with team principal Toto Wolff saying "it won't be a silver bullet". However, it is expected to provide "a more stable and predictable platform" as the first step in a significant change of development direction.
Russell says that while the aerodynamic improvements, which include a change to a more conventional sidepod design having dispensed with the 'zero sidepod' concept, should confer a predictable gain there's a chance the mechanical changes could have the additional advantage thanks to the confidence gain for the driver.
"What we've tried in the simulator so far has been positive," said Russell.
"There's both aero and mechanical [upgrades]. Aero, we're talking about overall downforce which every team is chasing, so that is not necessarily guaranteed laptime but it's definitely going to bring [relative] performance. The mechanical ones, we need to wait and see once we get on the track.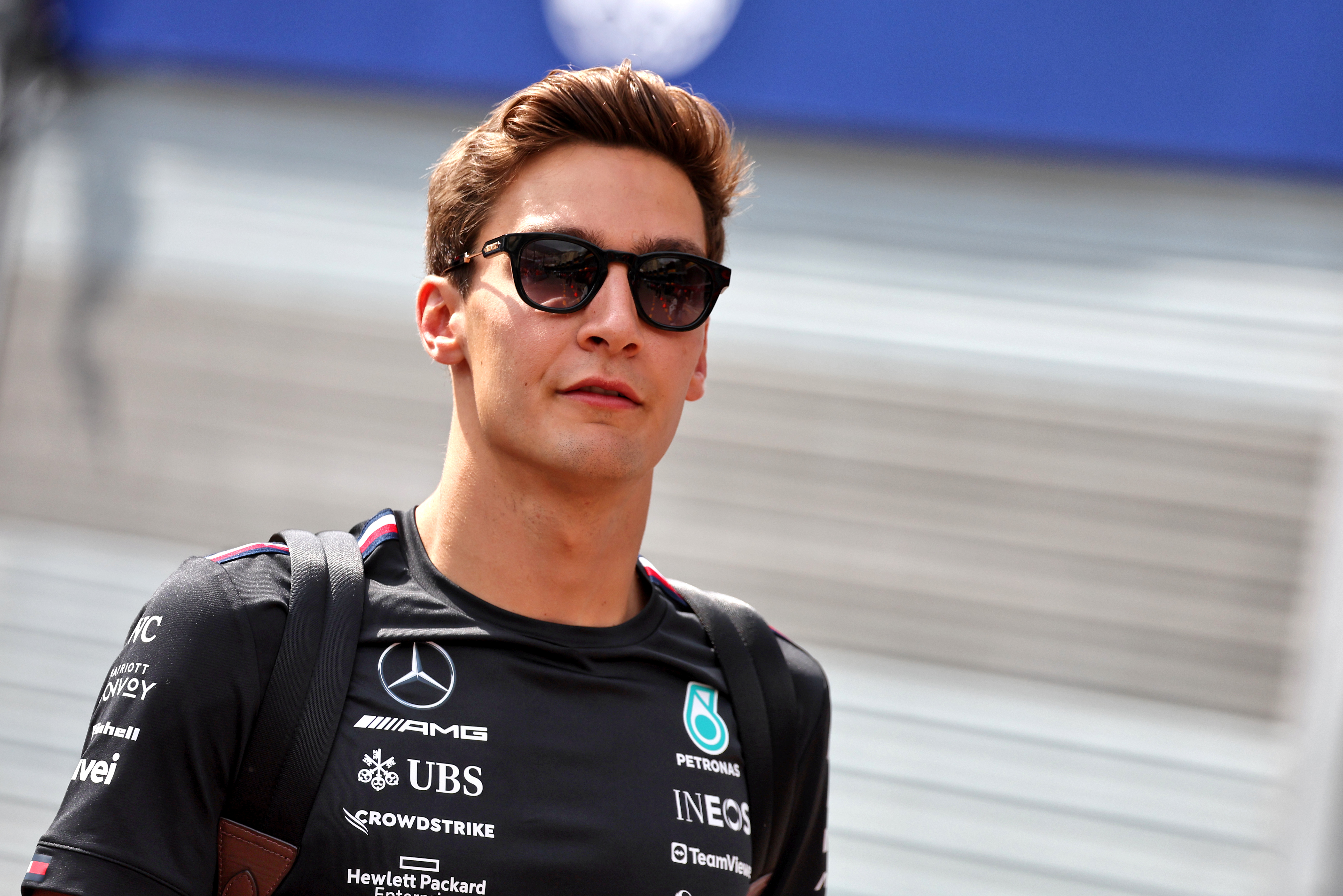 "There's arguments to say it may deliver more on the track than it delivers on the sim because it's going to be helping our confidence in driving the car.
"Whereas in the simulator, confidence isn't really a limitation. So there's merits in saying that potentially there's more to be gained on the track than what we've seen on the sim.
"We just need to re-evaluate next week and it's always challenging because there's a lot of talk around our updates, other teams are going to be bringing updates, especially next week. So I can't imagine there will be a huge step in performance from anyone because we're all moving those targets."
Friday practice will be the first time Russell has driven the car, which is also Mercedes' first opportunity to test the correlation between its myriad simulation tools and the car's real-world performance. It will also be the first chance the team has to fine-tune the set-up, meaning there's a good chance it won't have it fully optimised in time for qualifying.
Russell expects what Mercedes can learn in Monaco to be limited due to the unusual characteristics of the circuit, particularly in terms of how bumpy it is. This Mercedes will effectively be starting from fresh in Barcelona the following weekend, with much of what is learned in Monaco of limited use for conventional tracks.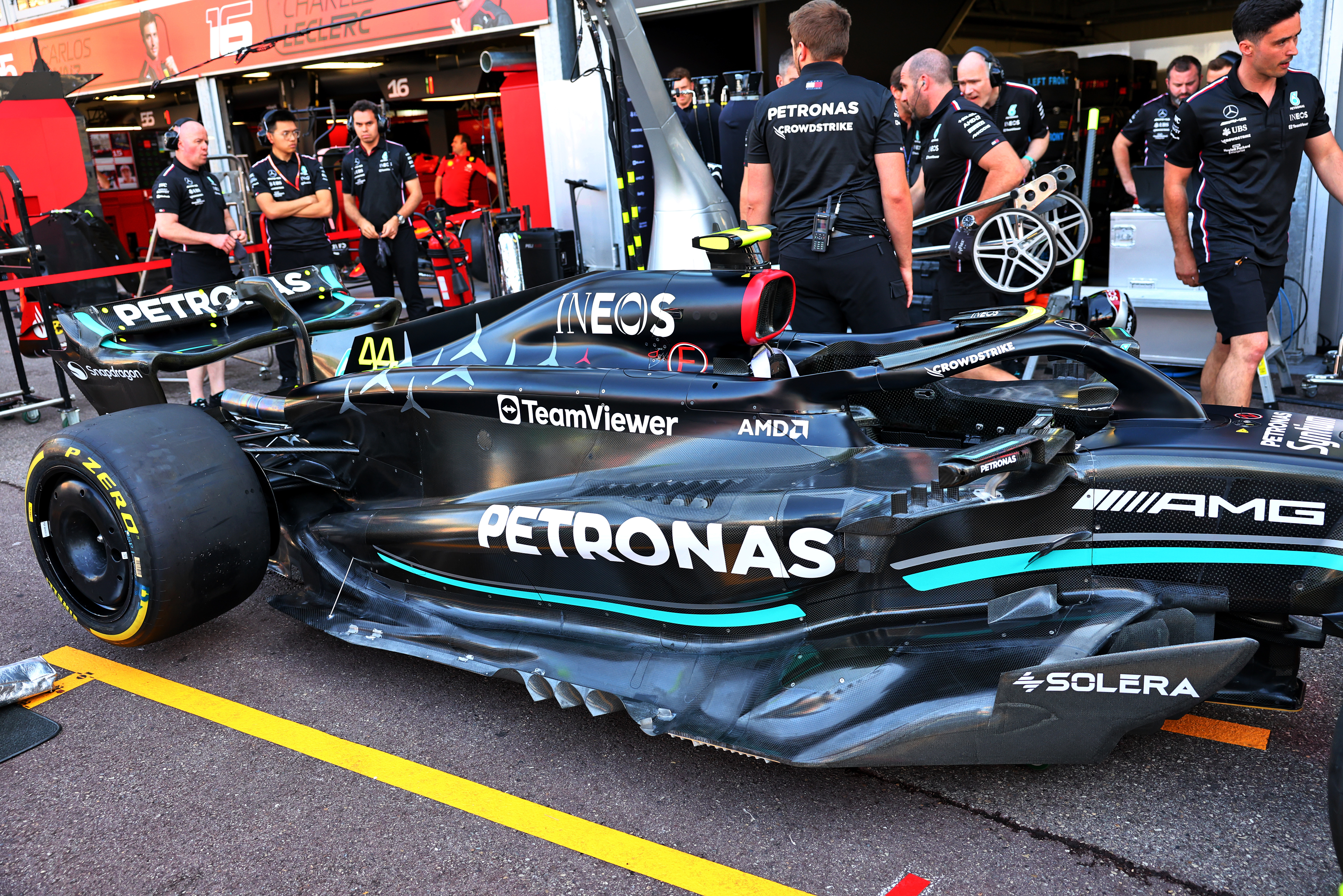 "I don't think you will learn a lot at all from a race weekend like this," said Russell. "Whatever we take away from this weekend, we'll take with a pinch of salt and go into Barcelona with a clean slate because Monaco is very challenging.
"Everyone struggled last year with these new cars, the ride is exceptionally poor compared to the 13-inch era of cars. It's not necessarily risky, we just wanted to get cracking with the development. It was obviously always intended for Imola last week and we are not just going to sit here on performance and not use it.
"So [it is] perhaps bold, but it was always the case we would run this package in Monaco."
Team-mate Lewis Hamilton echoed Russell's warning that Monaco is far from the ideal track to evaluate the upgrades.
Despite that, Hamilton says he's excited to sample the car for the first time.
"I was a little bit gutted when the last race got cancelled because I was excited to try this new package," said Hamilton.
"Whilst here is not the best platform, track-wise, to really see those come to fruition, we'll hopefully experience that more next week."
Despite the challenge of evaluating the new car at Monaco, Russell doesn't expect to encounter any behaviour that throws the team off course.
Although he accepts it is far from the ideal circuit for trialling a new package, it would have been a blow to the team to defer running it until the Spanish Grand Prix.
"You always need to go into a circuit like this with a degree of respect and you need to build up to it," said Russell when asked by The Race about the challenge of finding the limits of the modified car at Monaco.
"But I trust in the team and I don't think there's going to be anything that's scary with regards to these new updates that totally throws us off piste.
"We will treat this weekend as a bit of a one-of-a-kind and then reevaluate again in Barcelona, but I can't imagine there will be anything that will necessarily hold us back.
"And to be honest, I'm glad that we are proceeding with the update this weekend because you always want to put as much performance on the car as possible. It would have been a demoralising weekend for all of us had we known we've got a bit of performance on the table just sitting there in the factory."