It was inevitable Lewis Hamilton would have to answer questions about his Formula 1 future, given the media feeding frenzy that's taken place in recent days over a potential lucrative contract offer from Ferrari.
Probably no one expected him to face F1's gathered media hordes in Monaco and say 'guys, I've got an announcement to make: I'm off to Maranello' and so what we heard instead were the carefully considered denials.
Hamilton attributed reports of Ferrari's interest in him to "boredom" in the media ranks, following the cancellation of last weekend's Emilia Romagna Grand Prix, and insisted he is closing on a contract renewal with Mercedes.
At the root of this frenzied speculation was a report in the UK's Daily Mail, saying Ferrari was preparing to make a bumper £40million offer to Hamilton, while Italian outlet Gazzetta dello Sport then claimed an approach from the Scuderia had already been made.
Both Ferrari team boss Fred Vasseur and Hamilton himself denied reports of a formal approach in the lead-up to the Monaco Grand Prix.
"I think naturally when you're in contract negotiations there's always going to be speculation," Hamilton said. "And I think ultimately, unless you hear from me, that's all it is.
"I don't know [where it's coming from]. I think maybe with the weekend, last weekend with the [Imola] race being cancelled, maybe they just got bored, started to… but… I think, as I said, my team is working closely behind the scenes with Toto [Wolff], we are almost at the end of having a contract ready."
Having early on been managed by his father Anthony, then by Simon Fuller's XIX Entertainment until the end of 2014, Hamilton has largely managed his own affairs in the years since. But reports suggest Hamilton now has New York-based talent agency founder Penni Thow managing his fledgling Project 44 business interests, and Toto Wolff has been quoted by some outlets as saying she is acting as mediator in negotiations over Hamilton's new F1 contract, too – so Hamilton and Wolff don't have to discuss money directly with each other, and so Hamilton can focus solely on his racing.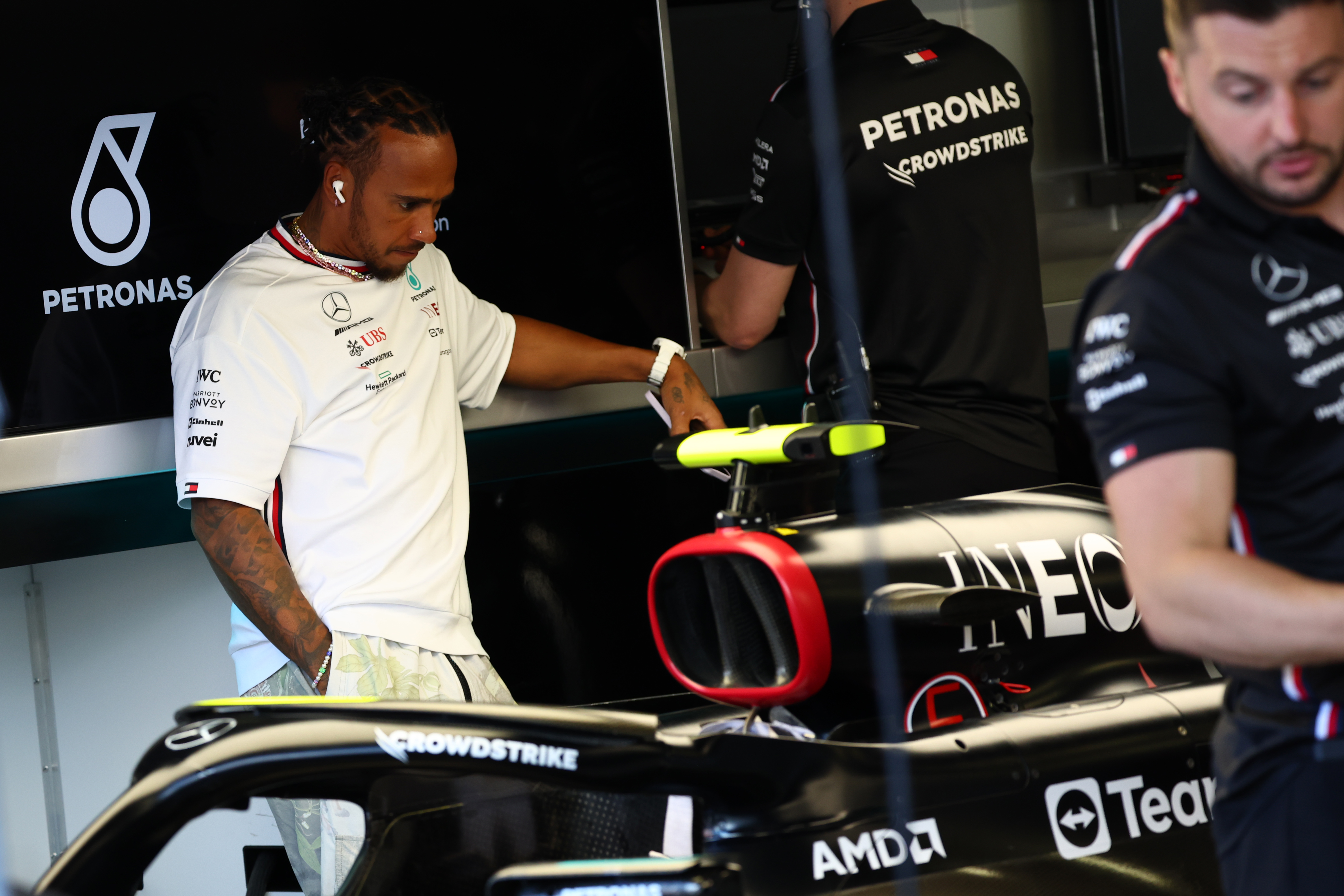 "Having a team focus on that so I can just do my job, it's a much better position than I was in before, because I remember I used to do all my negotiations on my own, and it was very stressful," Hamilton added.
When asked if Ferrari had been in touch, Hamilton replied "no", then added: "My team are chatting, having discussions with the team [Mercedes] in the background. And we're almost there".
When asked to elaborate on that final point, Hamilton replied: "It's not stuff I can really talk about, to be honest. I've got a great team in the background doing all the work, so I can just focus fully on the job at hand. I say what I want, and that's what we're working towards. So… hopefully in the coming weeks."
Much of this is hardly surprising, given Mercedes and Hamilton (or Hamilton's people) have been talking for a long time and insisting their partnership will continue into the long-term.
But until pen is put to paper, everything is still open – and it's still possible that Ferrari could seek to offer Hamilton an alternative.
Hamilton's specific turn of phrase – 'I say what I want and that's what we're working towards' – may, for instance, indicate that his belief in a swift resolution to the current talks with Mercedes is based on the full or near-full acceptance of his terms, which may not be as simple from the Silver Arrows' point of view.
It is evidently unlikely that Hamilton should command as much leverage as he did in previous negotiations with Mercedes, given Mercedes now has another driver in George Russell regularly performing at a very similar level.
And in that context, it is also possible that agents close to Hamilton might be feeding speculation as a negotiating tactic.
FERRARI'S DENIALS
The original report suggested Ferrari's overtures to Hamilton were coming from the very top, directly from executive chairman John Elkann. Until he confirms or denies it himself there is no real way to know if Ferrari is indeed serious about recruiting Hamilton.
Current team principal Fred Vasseur was inevitably asked questions about these latest rumours, and he dismissed them with his usual dose of pointed good humour.
"As a joke I could say that two weeks ago you send Sainz to Audi, one week ago you send Leclerc to Mercedes," Vasseur said, referencing suggestions that Andreas Seidl is hoping to reunite with his former McLaren colleague Carlos Sainz when Sauber becomes the new Audi works team, and the rumours surrounding Charles Leclerc being a Mercedes target that swirled strongly in Baku.
"You know perfectly that at this stage of the season, you will have each week a different story and we are not sending an offer to Lewis Hamilton," Vasseur added. "We didn't do it.
"We didn't have discussions. I think every single team on the grid would like to have Hamilton at one stage, it would be bullshit to not say something like this."
Sainz, who in the original report was either going to be replaced by Hamilton or driving alongside him so that Leclerc could swap seats with Hamilton, also dismissed the speculation out of hand – saying he didn't even feel the need to discuss the situation with Vasseur given that "it's silly season time" and such rumours are therefore "the story of our lives when it comes to this time of year".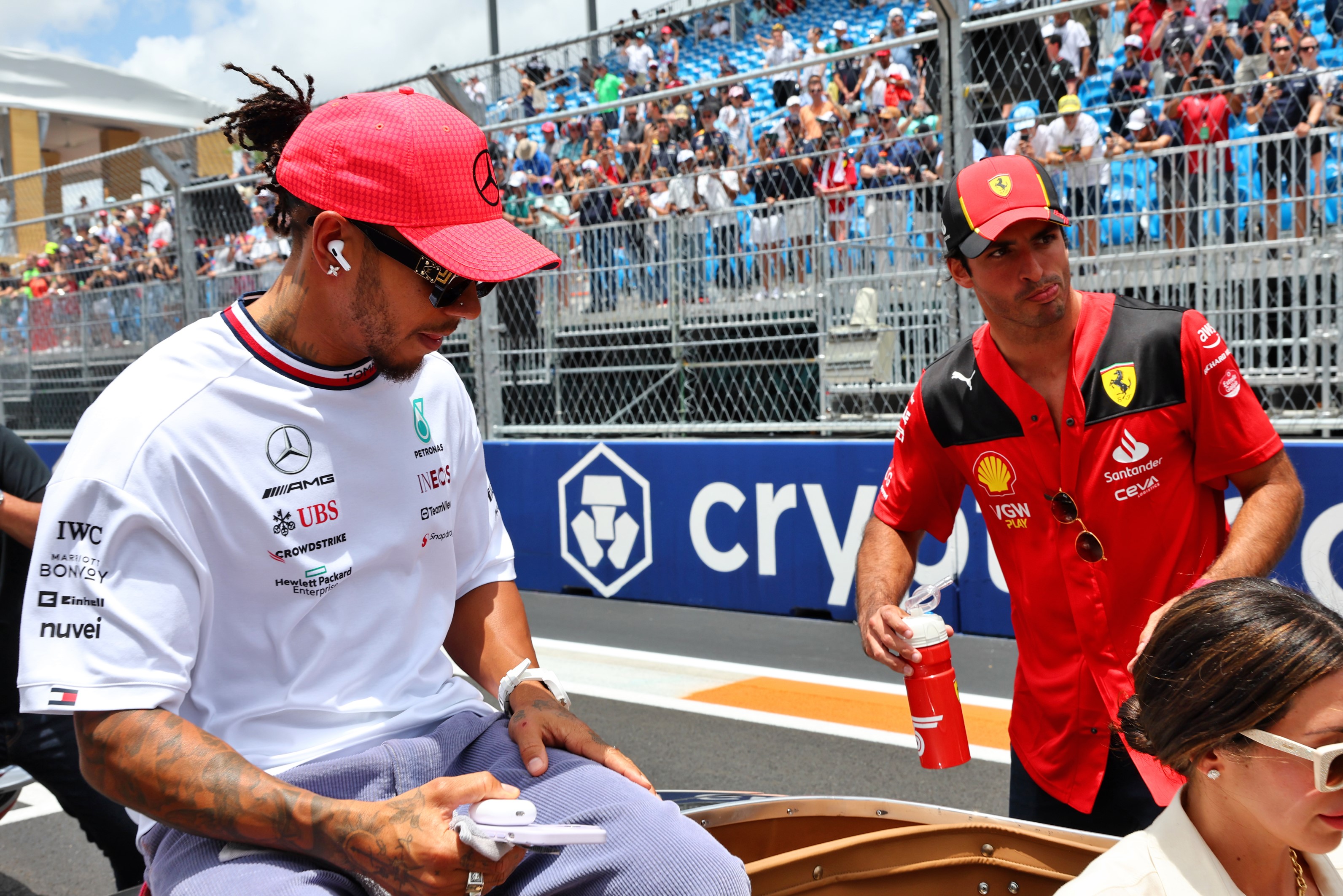 Sending an offer is obviously not the same as preparing or discussing one – and certainly not the same as Elkann individually sounding out Hamilton – but there you have it. For now, Ferrari insists it has made no approach to Hamilton and Hamilton insists Ferrari has made no approach to him.
We can safely assume Vasseur, newly installed by Elkann's regime, has a better line of communication open to the very top of Ferrari than his predecessor Mattia Binotto did in his later days at the helm – but nevertheless the way Ferrari handled Binotto's departure means the Scuderia has an unfortunate recent history of officially denying things that later turn out to be true.
Vasseur's position is basically that rumours surround Ferrari constantly, and that all contract negotiations – with Leclerc or anyone else – need to be delayed until Ferrari has a better handle on its current competitive slump.
For his part Leclerc – who almost tied himself in verbal knots trying to avoid interrogations about welcoming Hamilton as a potential team-mate or leaving for Mercedes, while also saying all the right things about Hamilton without accidentally offending Sainz – confirmed talks have not yet begun with regard to extending his own Ferrari contract, which runs to the end of 2024.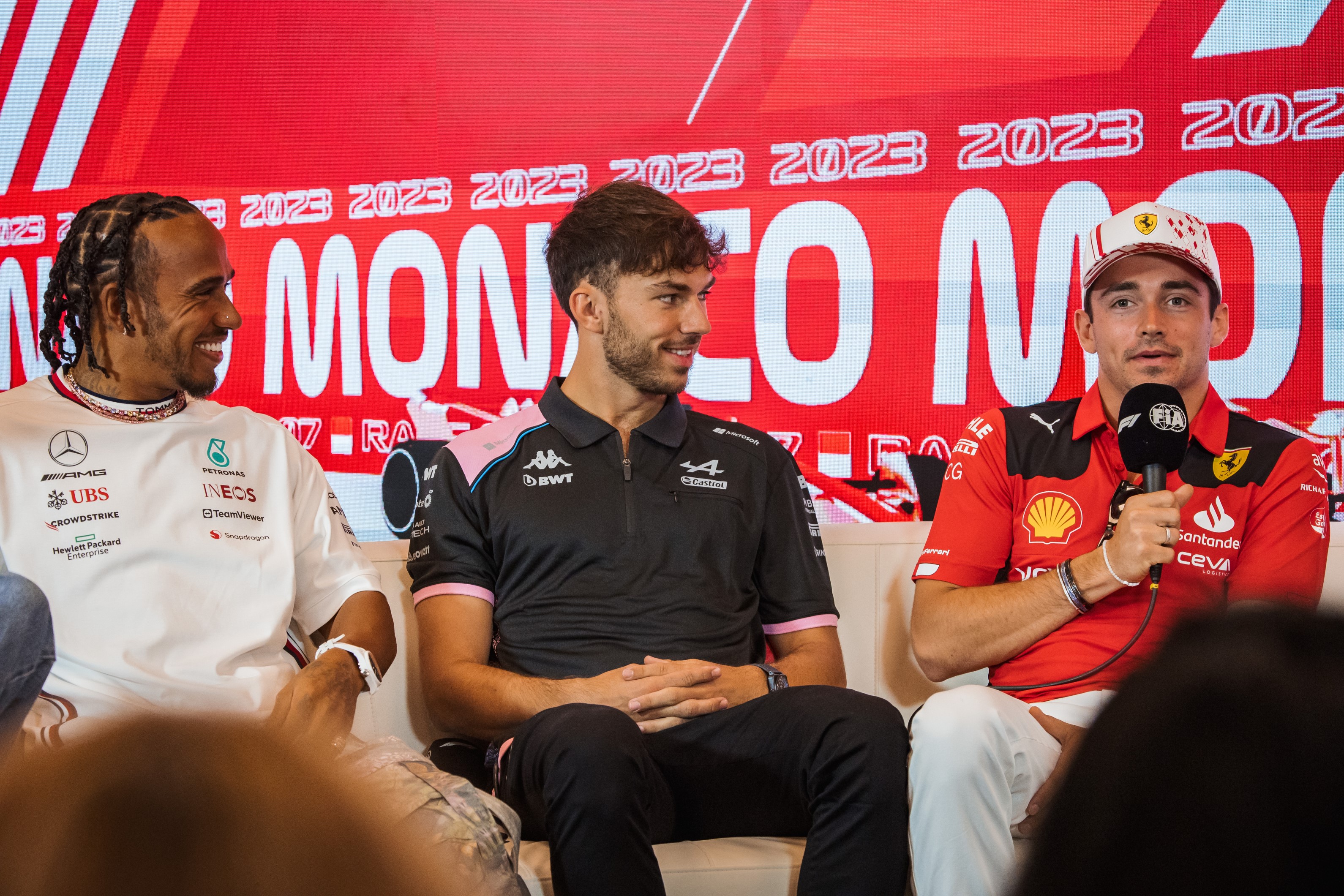 "No, no talks have been started on my renewal for now," Leclerc said. "I speak with John [Elkann] regularly about the season, and the vision for the future, but not yet about my contract situation.
"There's still a year and a half before the end of my contract, so still a lot of time."