Speculation that Ferrari wants to sign Lewis Hamilton has escalated with the suggestion it has now presented the seven-time Formula 1 champion with a lucrative offer.
It does Hamilton no harm whatsoever to hear Ferrari out, as it is logical to consider all the options available to him even if he is most likely leaning towards sticking with a team has such a strong affinity for and has a clear option to retain a long-term post-F1 connection with.
If – and right now it's a big if – Hamilton is willing to seriously consider the move, though, the case for leaving Mercedes and joining Ferrari has never been stronger.
Right now there's no concrete competitive argument to swap Mercedes for Ferrari. There's no real evidence to suggest that Mercedes really has worse shortcomings, relative to Red Bull, than Ferrari (it's slower on Saturdays but better on Sundays, in general). Nor is there a strong case that Ferrari is in a better position to address its deficits and close the gap in a way that Mercedes can't.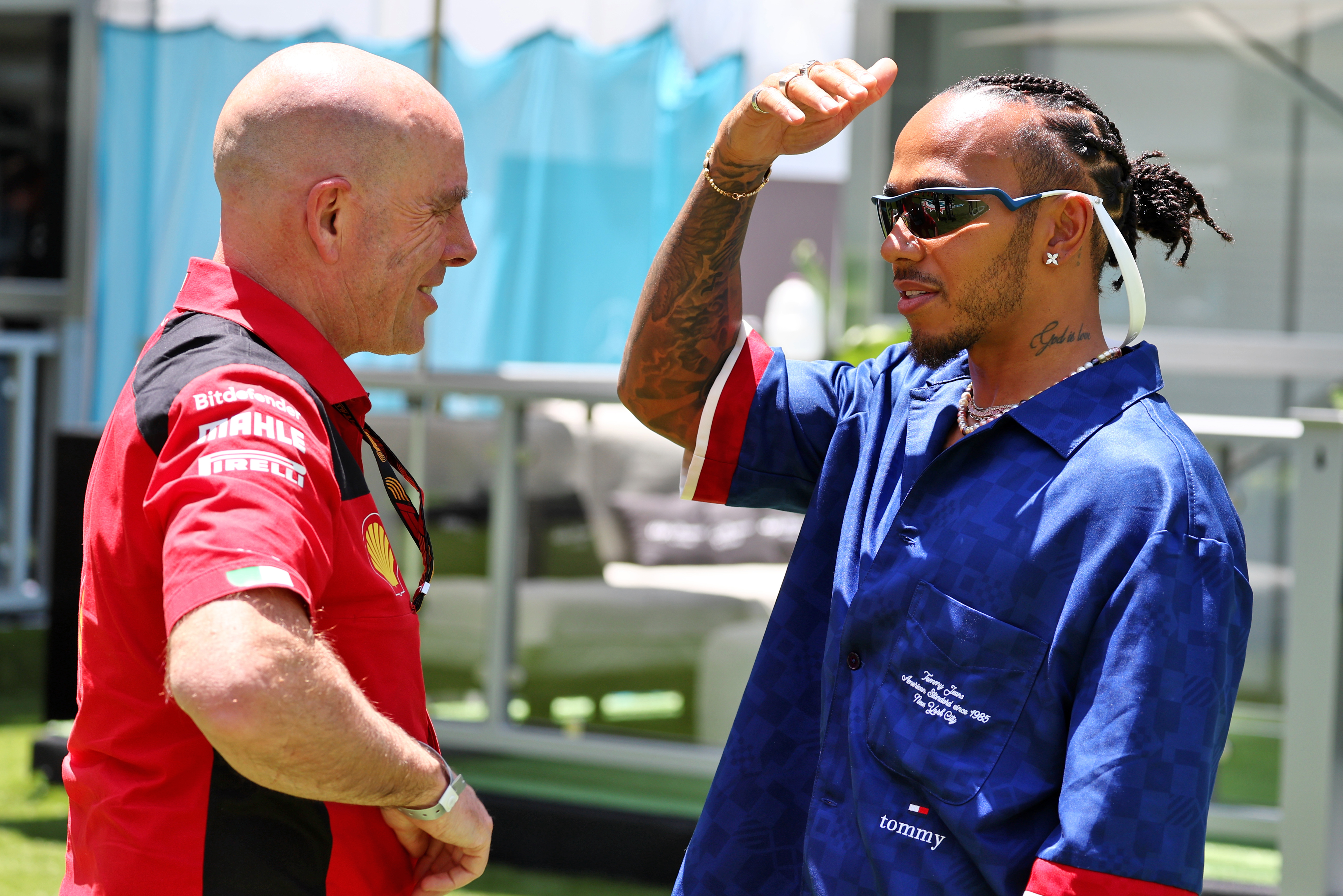 In addition, Ferrari does not offer a short or medium-term opportunity, competitively, that Mercedes doesn't. In that sense it is certainly rather different to the situation Hamilton had when choosing between McLaren and Mercedes in 2012, for there is simply not the same kind of vision or opportunity to buy into.
So, if you're presenting it as a like-for-like competitive decision, going to Ferrari is hardly a slam-dunk improvement. But it's potentially no worse than what Hamilton has now. Which means, to flip the argument, there has been a change in the competitive dynamic, as Mercedes is no longer a guaranteed better option than Ferrari. And it used to be.
When it was clear that Mercedes was the best competitive choice for Hamilton, any emotional or romantic argument for moving to Ferrari was barely even a footnote in career considerations. Changing circumstances mean it could become a much more significant factor now. There may be a serious case to be made that didn't really exist before.
It may shift further in Ferrari's favour in the next couple of months if Mercedes, yet again, fails to make a step that would be considered necessary or proof that it's really got on top of this ruleset and can actually catch Red Bull. That's what Mercedes really needs to provide Hamilton, to show him that everything they have achieved in the past can be achieved again. Especially if Ferrari starts to make proper gains.
If Hamilton begins to think that Mercedes aren't ever going to really get it together, or that the gap is too big to catch up in his final X years of racing in F1, then the boundaries in which Hamilton makes his decision change quite significantly.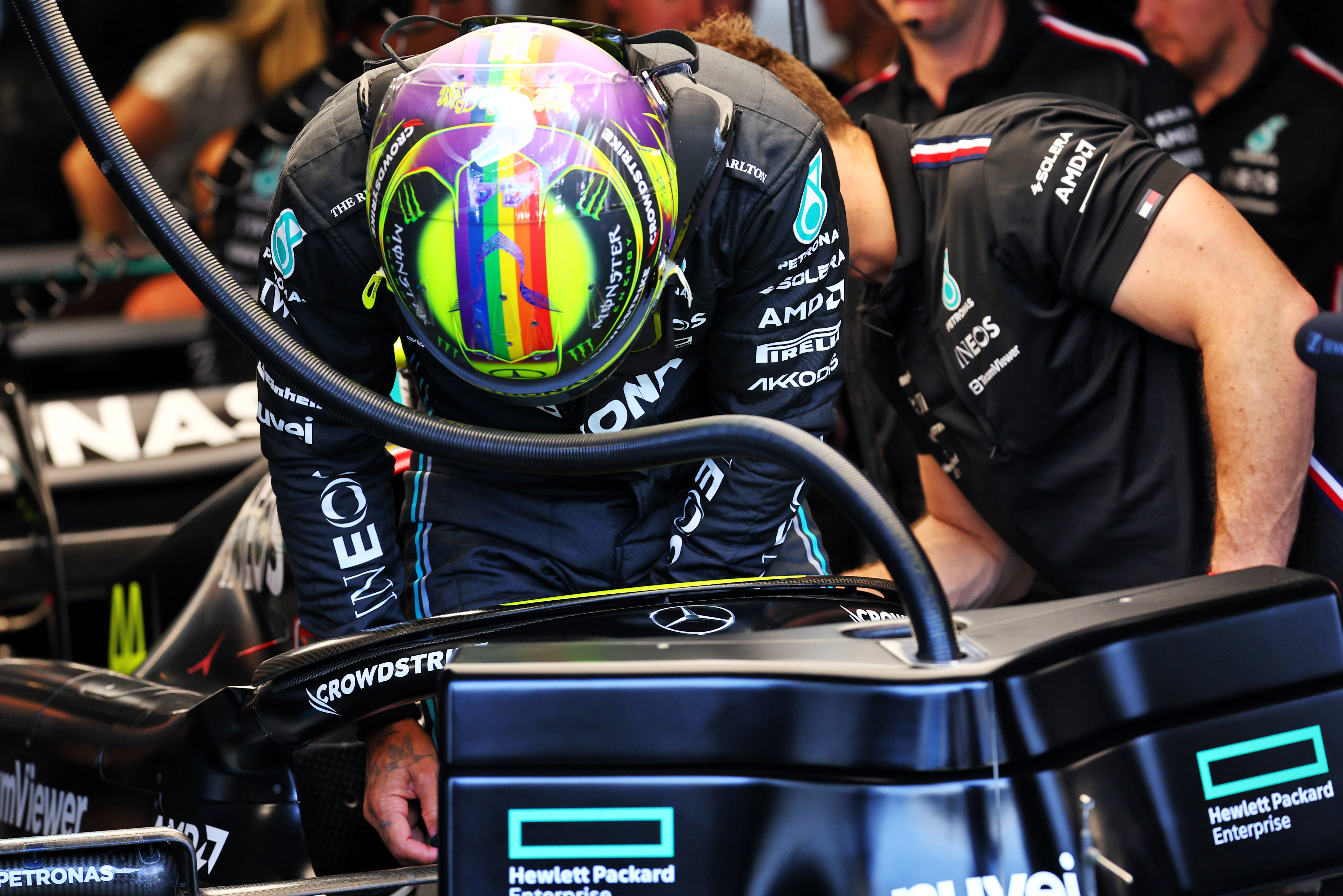 Of course, Hamilton may feel that the loyalty element trumps all, or he may feel that guaranteeing a life-long Mercedes ambassadorial position by staying put is a priority to consider. Maybe that would be at risk if he left for a couple of years right at the end of his career and went up against the brand instead.
But if it came down to a straight choice between the two and the gut feeling was that it wasn't going to have any real bearing on competitive prospects, and he is just picking which of the two teams to fight over second or third with, and the eighth world championship is just an abstract hope…well, then a Ferrari switch could really start to appeal.
Ferrari is the only team other than Mercedes that Hamilton would want to drive for. It's unlikely he would ever regret not leaving McLaren or Mercedes for Ferrari given all he has achieved on track and off it, but it could always linger as a bit of a 'what if?'. Hamilton might just want to tick this off as a personal objective or desire. If any driver has earned the right to a bucket list move, even if it turned into something of a career epilogue, it's the most successful of all-time.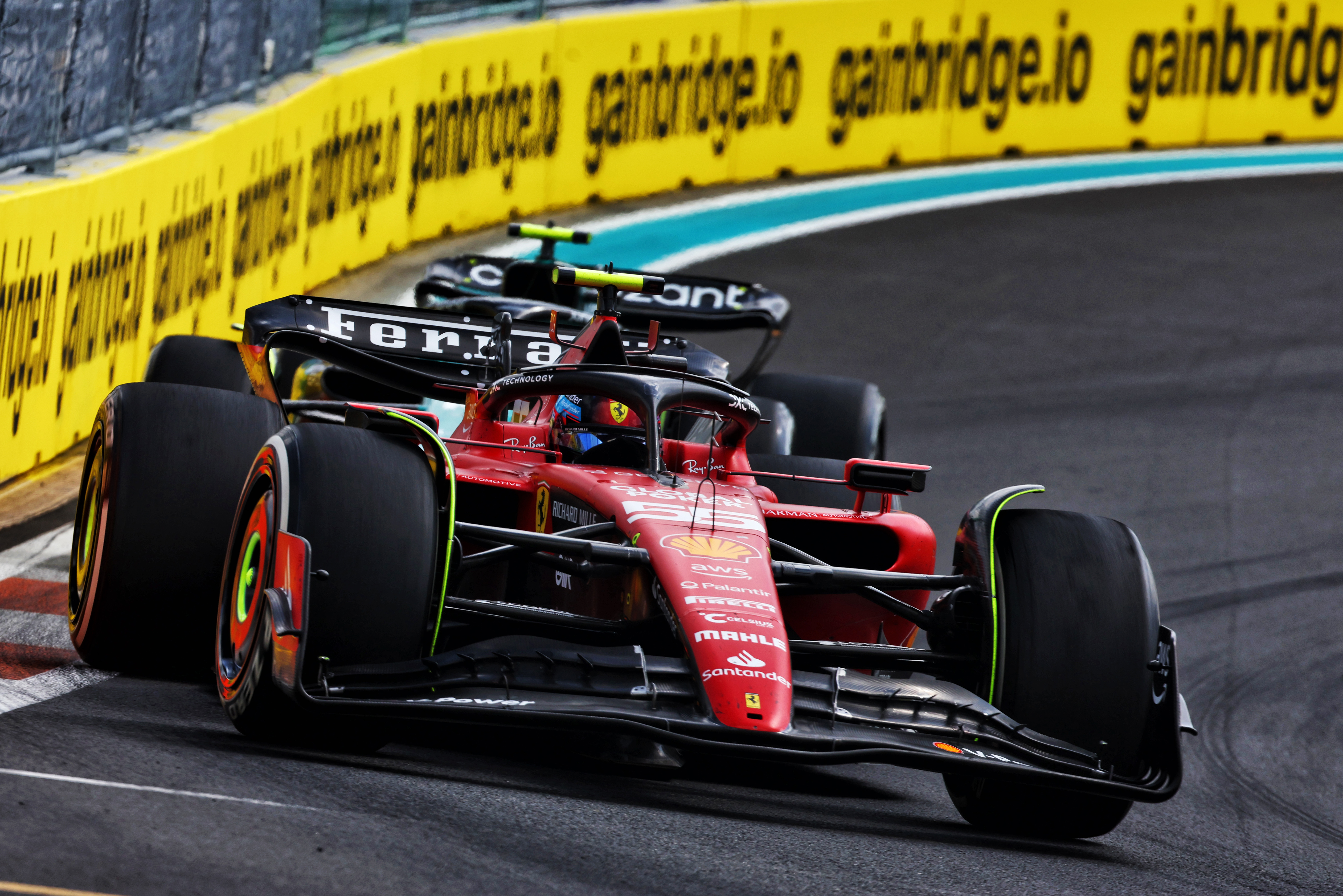 The allure of driving for Ferrari is grand, if intangible, and it is not necessarily dependent on competitiveness. That creates a direct counterpoint to the emotional, sentimental element of sticking with Mercedes, which is a very powerful part of any Hamilton decision-making process.
There are plenty of arguments for and against a move. From a sporting perspective, it would be a big task to leave such a comfortable environment and force his way into someone else's team – whether it is Charles Leclerc or even Carlos Sainz – and it would by extension be a big risk. He could go there and lose. It could play to some critics' perception that he has already been shown up by George Russell (however inaccurate that claim really is) if it looked like he then couldn't cut it outside Mercedes either.
But it could also be an opportunity to solidify the legend, to prove it wasn't just Mercedes, and the tantalising if unlikely prospect of being the driver to finally lead Ferrari to glory again is something that any driver would be vulnerable to.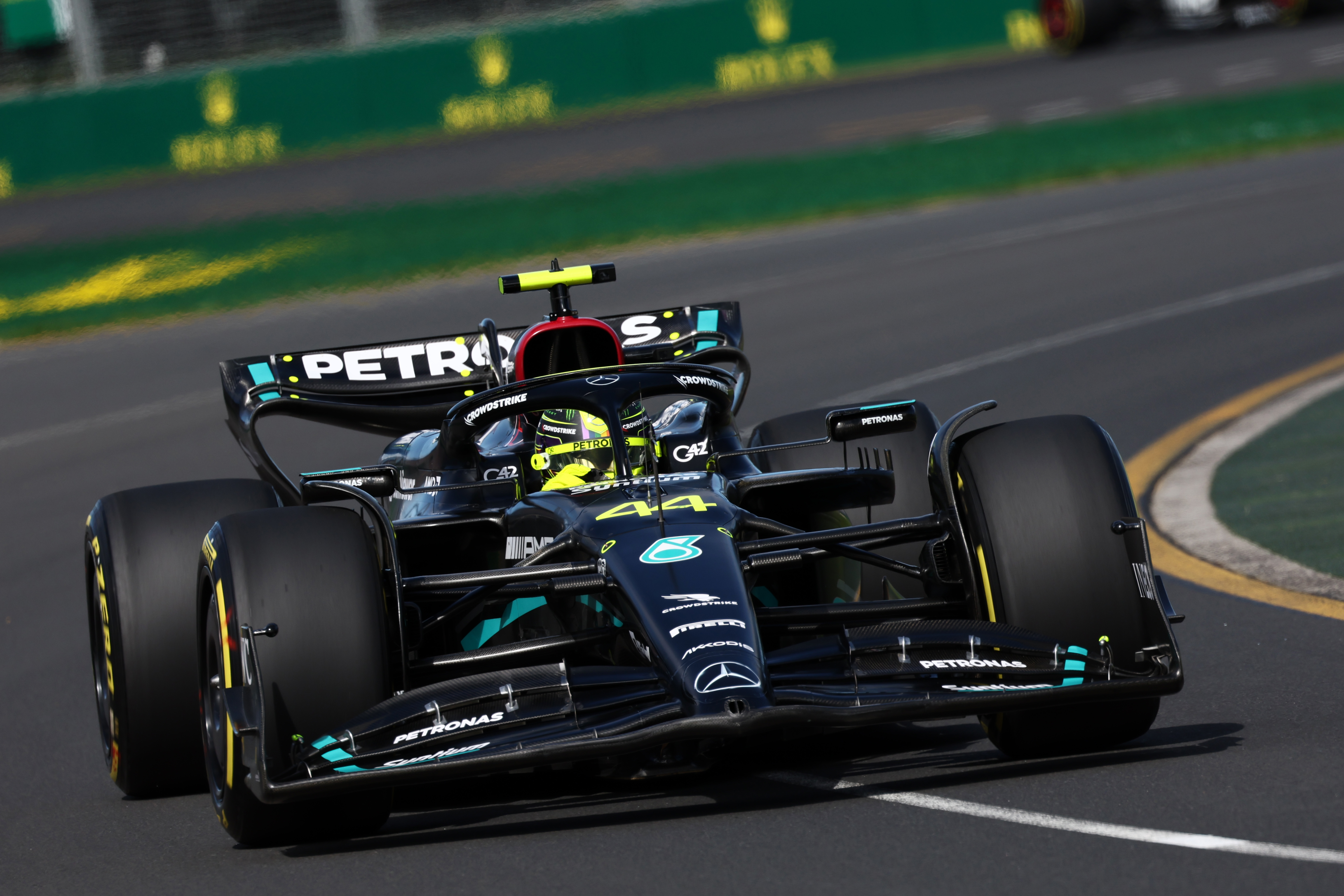 On balance, the downsides to leaving Mercedes are probably still greater, for a range of reasons. But there is at least a stronger argument for going to Ferrari than it looks like on the surface, certainly compared to previous years.
In the recent past it would have been a no-brainer to stick with Mercedes. But that idea of potentially driving for Ferrari one day has been in Hamilton's mind for a very, very long time.
If there was ever going to be a chance to make it a reality, it would be now: a final flourish and a romantic argument that wouldn't have as much strength if Mercedes had not been toppled as F1's leading competitive force.