It's become increasingly clear over the course of the 2022 Formula 1 season that Mercedes' solution to the championship's new regulations has not worked.
Mercedes has gone from eight successive constructors' championships to a campaign that could be its first without a win since 2011, while its chief 2021 rival Red Bull has won 16 of the 20 races.
The team's W13 was blighted by porpoising problems over the first few races of the year, preventing Mercedes from understanding the real problems with its 2022 concept.
Mercedes has brought a consistent stream of upgrades to try and improve the pace of the W13, with the latest development a new front wing that it debuted at last weekend's Mexican Grand Prix after tweaks to make it legal.
It has only scored 10 fewer points than Ferrari in the second half of the year, but the team believes it's still suffering from a mistake that it traces back to the end of last year – one that it was only able to identify during its post-race analysis of the Azerbaijan Grand Prix in June.
It's no surprise, then, that there have been hints of a concept shift for Mercedes next year. But that could go far beyond a pivot away from its unique zero-sidepod design.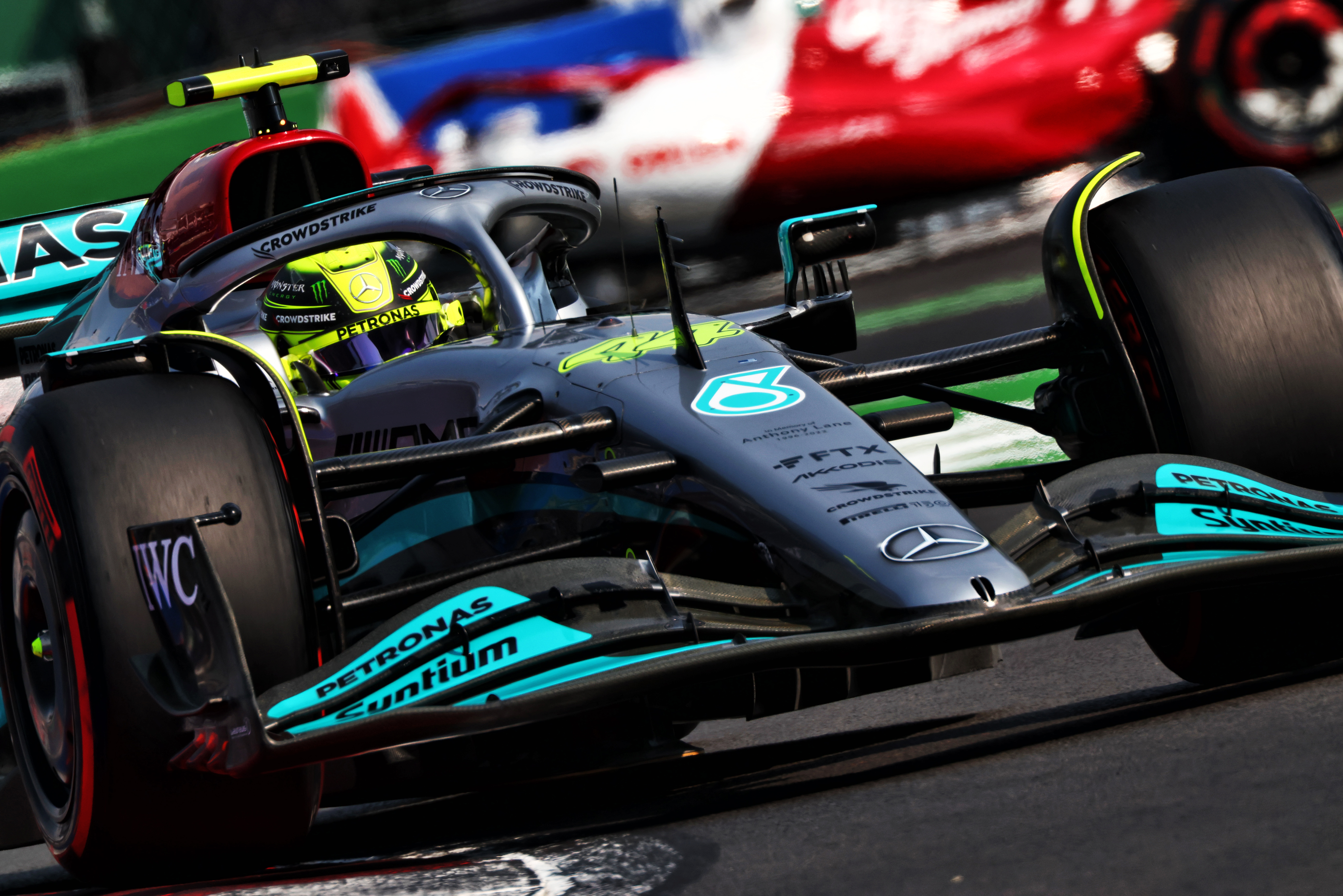 "I think the DNA of the car is going to change for next year, that's clear," Mercedes team boss Toto Wolff said.
"It doesn't necessarily mean that the bodywork is going to look very different.
"But certainly, what is part of the DNA of the car, will change for next year."
This is potentially a change that goes far beyond the sidepod concept and instead covers the underlying architecture of the car: its suspension and underfloor.
Mercedes' fundamental problem in 2022 has been its rear suspension set-up, which prevents the team from being able to run the W13 at the optimal ride height without the bouncing problems that rattled its drivers to the point of back and chest pains earlier in the season.
Mercedes has chosen its path for 2023 with the hope it can return to F1's title fight and get on par with Red Bull and Ferrari, which both usurped it this year.
"I think we've found a path we believe in and a path we can move along and get better," technical director Mike Elliott said.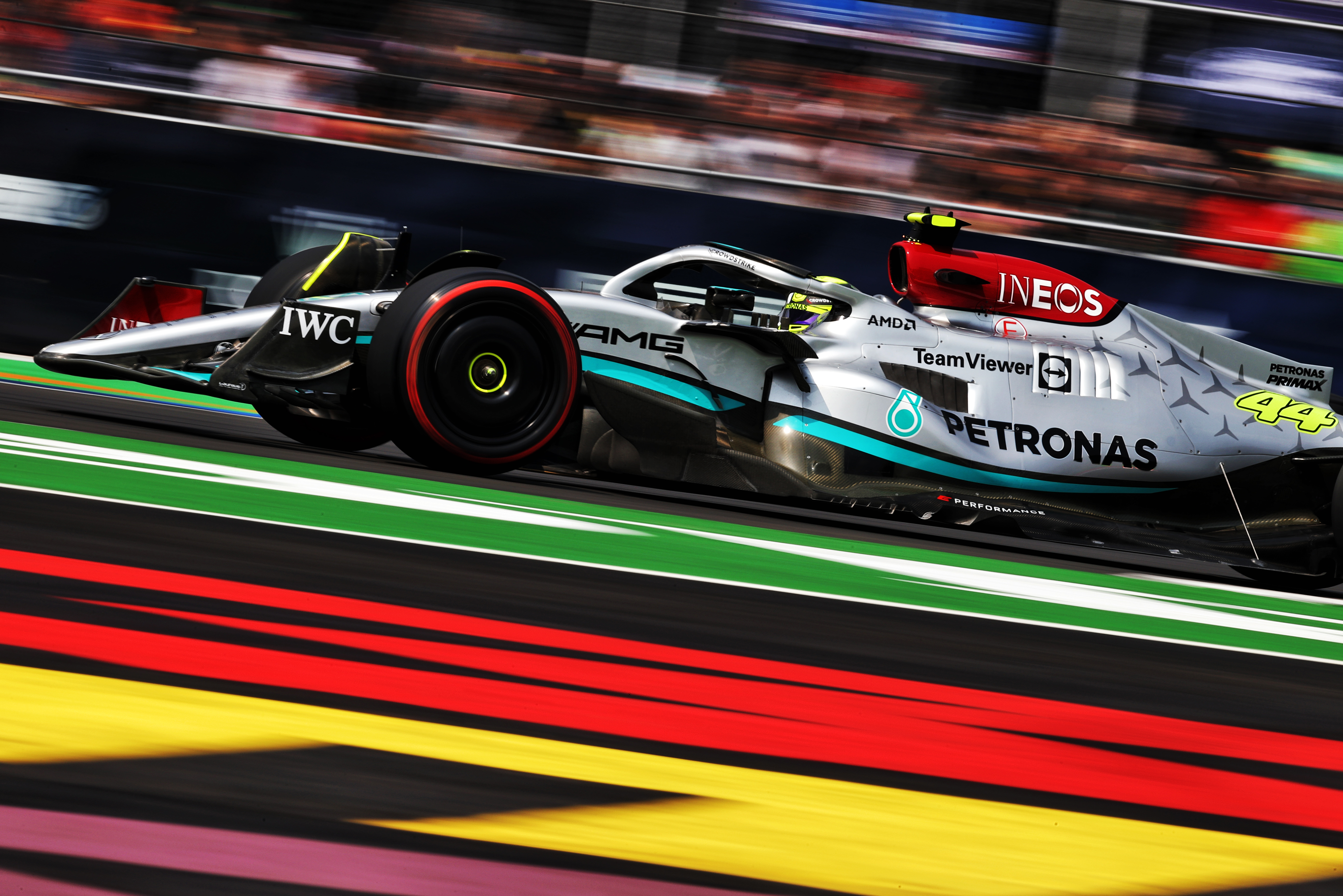 "F1 is a learning game, you never know all the answers and what we've been trying to do is to make sure there's nothing we're missing, keep digging, see if it's something else we need to find.
"You've got to look and say we've got two fantastic competitors, a lot of good competitors, but two very strong ones in Ferrari and Red Bull.
"We need to go into the winter and do a good job and that's the only way we'll get on par with them and hopefully beat them.
"[Next year's car] will look different, I'm not going to say why but it will look different."
Some of the upgrades Mercedes has brought to the W13 will be irrelevant for its 2023 design, not just because of the potential changed concept for next year but because of the new floor rules that change the aerodynamic demands and therefore require a different solution.
But Mercedes is "still in the phase of trying to learn" from every upgrade it brings, knowing a full concept change mid-season in the cost cap era just wouldn't be possible.
Wholesale car concept changes might have been possible for teams in the past but with the new Aerodynamic Testing Allowances limits and the cost cap – which will further reduce next year – Mercedes had no choice but to bide its time until 2023 for a proper change.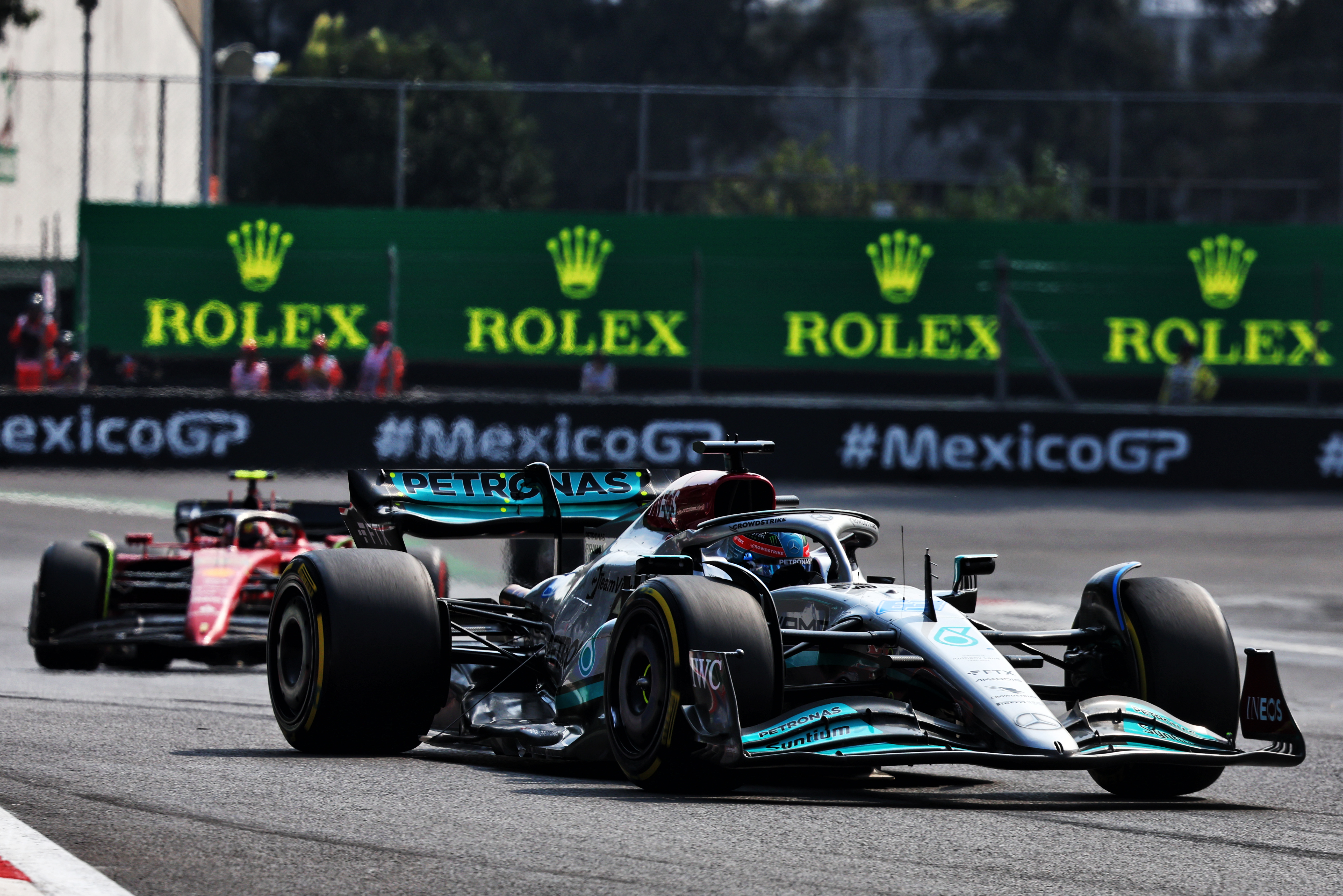 It has at least benefitted from a bigger ATA during the second half of 2022 after the percentages were reset midway through the season when Mercedes was third behind Ferrari and Red Bull in the constructors' championship, as it is now.
This advantage will help Mercedes claw back what it believes to be a 10-month deficit to "our main competitors" but it remains to be seen whether the concept it has chosen will be the right one.
Logic and a look back at the convergence in the years following major F1 rule changes would dictate Mercedes will move its car concept closer to the team with the best solution to F1's new regulations – Red Bull – but we won't know for sure until the car hits the track in Bahrain in February.