Mercedes says it can point to "one moment" last year where it made a fundamental mistake that set the team on course for a tricky 2022 Formula 1 season with its troubled W13 car.
After winning seven successive drivers' and constructors' championships, Mercedes fumbled its approach to F1's aerodynamic regulation overhaul this year.
The team is without a race win to its name for the first time since 2011 and is on course to finish third in the constructors' championship behind runaway championship leaders Red Bull and a resurgent Ferrari.
The W13 has proven to be a highly inconsistent package which led to Mercedes yo-yo-ing from podium challengers to fighting right among the midfield pack in the first half of the season while it was grappling with porpoising issues.
Mercedes has remedied some of the issues with the car – including its porpoising – and can now take on Red Bull and Ferrari on its stronger circuits like in Singapore and Hungary.
But the car is still lacking performance on low-downforce tracks, still produces 'mood swings' that confuse the team and is still yet to yield an elusive first victory of 2022.
Those flaws are because of a mistake it can't fully correct, one that was made last year, according to Mercedes technical director Mike Elliott.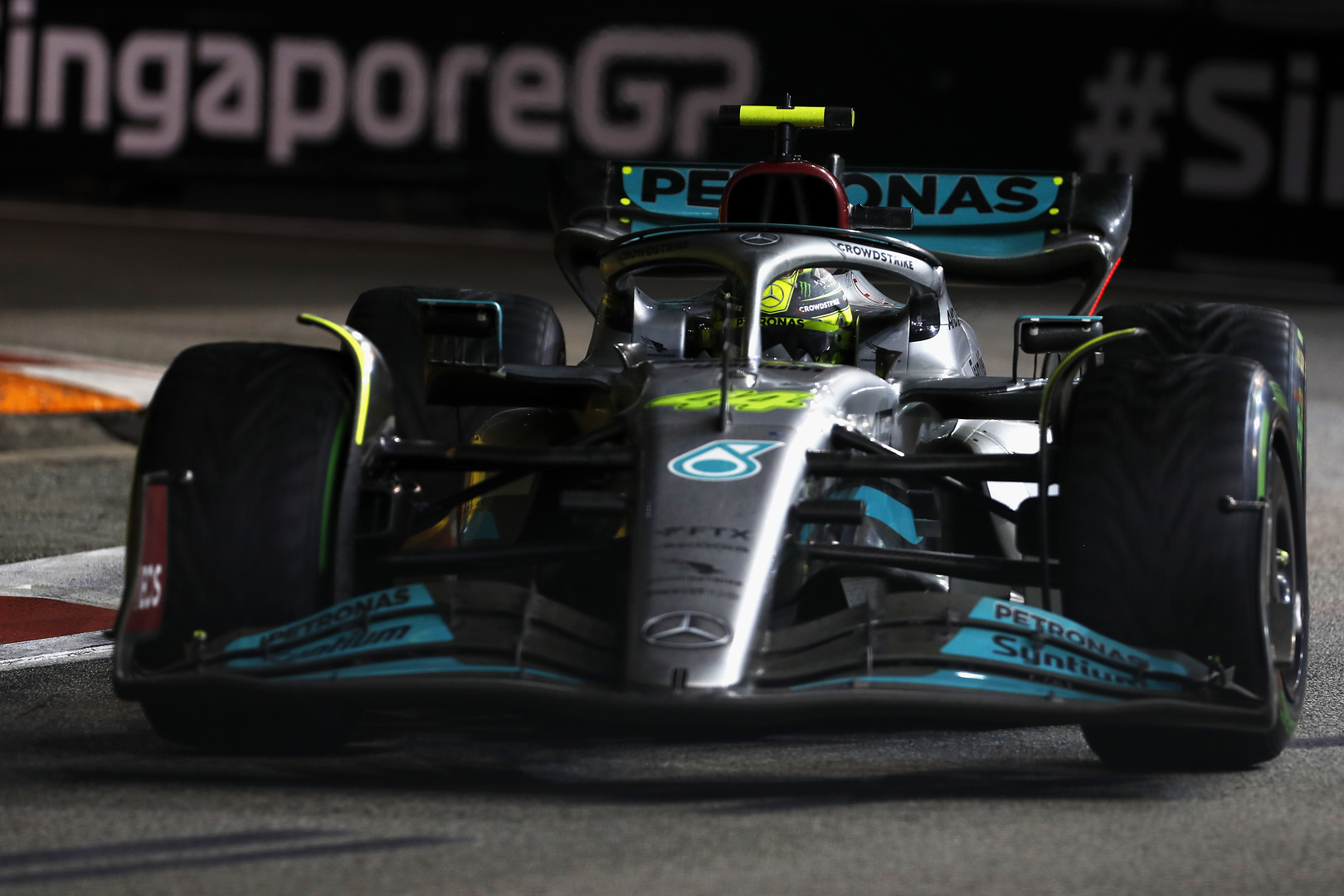 "You look at how we developed the car, and I can point to one moment in time last year where we did something where I think we made a mistake," Elliott told F1's Beyond The Grid Podcast.
"What you're seeing in terms of performance and the way it swings from race to race as a consequence of that, and that's a mistake we've known about for a while, and something we've been correcting and that's why our performance has gradually got better.
"But it's not something we can fully correct for a little while yet, and we will do over the winter."
Elliott wouldn't be drawn on the exact details of the 'mistake', but it's believed to be related to the design of the floor, in particular the exposed part of it.
He also explained how F1's former benchmark team saw a "loophole" that led the team to its unusual 'zero sidepod' concept.
"With a loophole, you go through the winter and you look at and think 'has anybody else spotted it, is someone else going to turn up with it?'," Elliot added.
"While it looks visually very different, as always with these things, it's about opening up small aerodynamic advantages.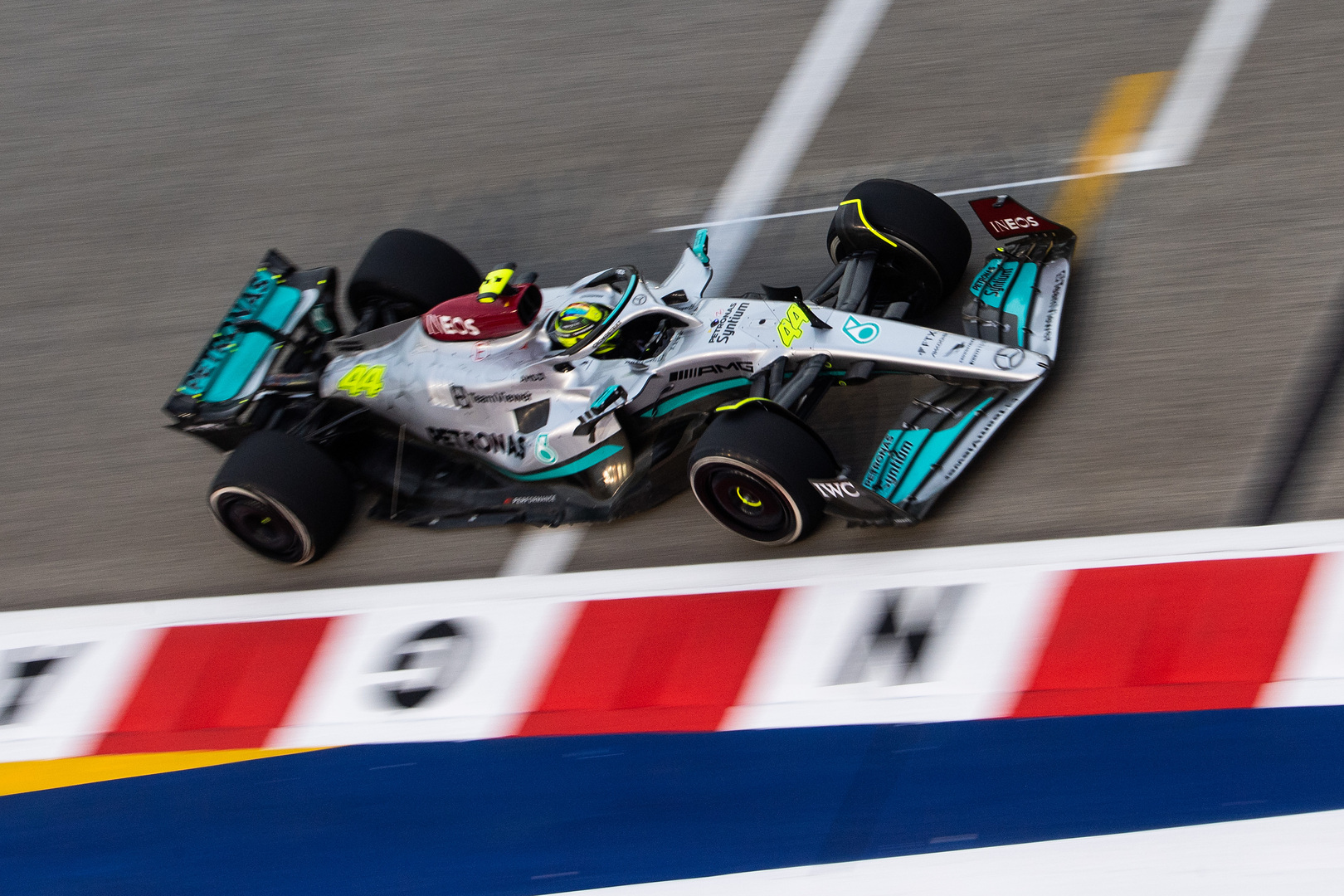 "Without going and running a development on the concept we've got, and running a development on a different concept, it's hard to know what it will be worth at the end.
"But it wasn't a huge game-changer, in the learning we've found this year, it's less about the shape of the car, it's more about the way we approach the development of the car, that's where the difference lies.
"When you look at the sidepod, people say 'it looks very different, that must work completely different to the rest of the cars', and it doesn't, it's just a slightly different solution.
"Aerodynamically I don't think it's a massive departure from the other cars, it's just something that adds a little bit of performance for us."
The team is yet to confirm whether it will continue to pursue this concept or pivot closer to the concept run by 2022's benchmark team Red Bull, as Williams and McLaren did earlier this year.
Mercedes' initial concept raised eyebrows when it debuted at F1's official Bahrain pre-season test as it appeared to go against the spirit of the regulations.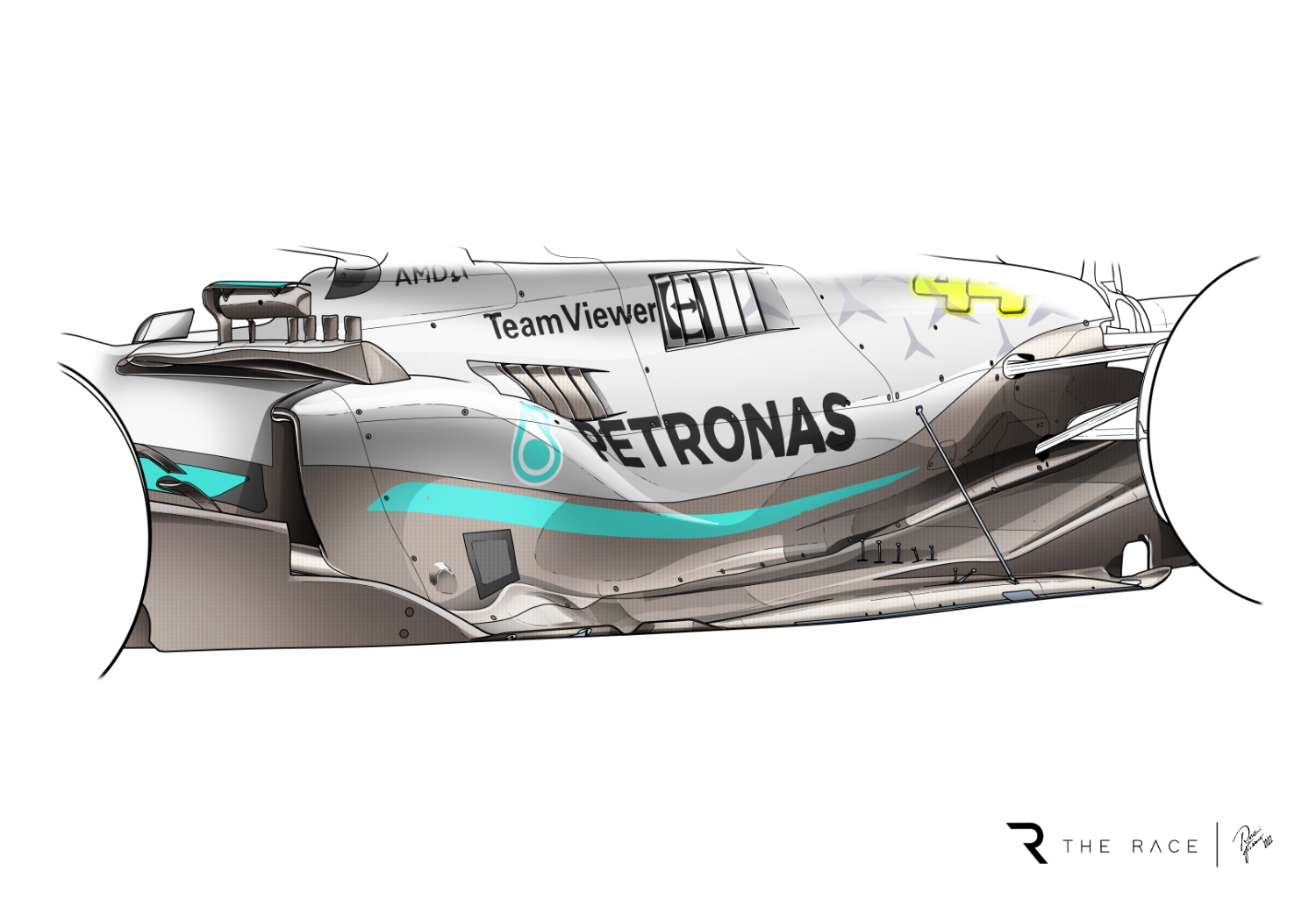 Elliott confirmed the FIA was surprised by what Mercedes produced and explained how it was quickly determined to be a legal concept amid some speculation at the time over its legality.
"The aerodynamicists come up with the idea, we take another group of people, generally run by our chief designer, they will go and look for themselves and see if they can shoot it down," Elliott explained when asked how the team ensured its design was legal.
"Before the test, we'd shown it to FIA, we discussed it with them, their first reaction was 'ah that's not what we intended' and they worked through it as well, [to] see whether they can challenge it."