Two key weaknesses with McLaren's 2022 Formula 1 car are contributing to its fluctuating form this season and the team needs time to bring the improvements technical director James Key says are "abundantly clear".
McLaren re-established itself as the lead team in F1's midfield in recent seasons and hoped to chip away further at its performance deficit to the likes of Red Bull and Mercedes this season.
While its 2021 constructors' championship rival Ferrari has leapt forward to win races and fight for both titles, though, McLaren is barely holding on to fourth in the team standings.
Its qualifying performance has ranged from third to eighth among the teams this year, despite a strong belief internally that the 2022 MCL36 does not have the sensitivities that gave its predecessor a narrow working range.
McLaren F1 technical director Key told The Race that rather than struggling to put the car in a good performance window, there have been specific situations where two weaknesses are being exposed.
"When we've shown strong performance, it's been real," Key said. "It hasn't been a freak event. But equally we have weak performances as well.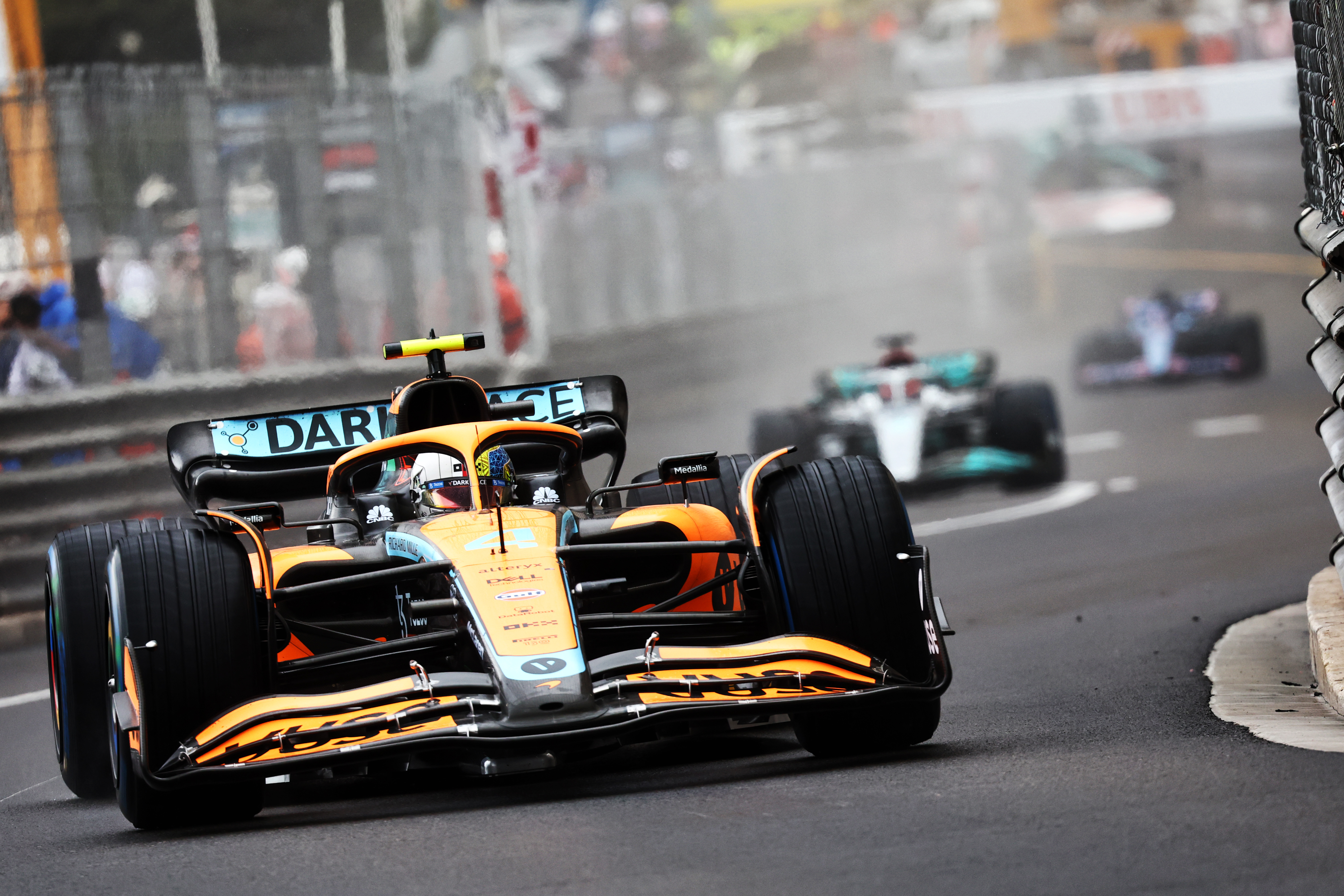 "It's more a case of having circuits which play to our strengths, but it's not always anticipated. Monaco was far stronger than we thought. And I thought Barcelona would be quicker than Monaco was. I expected to be a lot better in Canada than we were.
"It's definitely a bit of a rollercoaster but the good things, the high points scoring we've had in Australia and Imola and Monaco and so on, it's not a fluke, it's the performance of the car shining through on those tracks.
"We need to try and get that performance to work on every track. And we've seen certain circuits that definitely play towards what appear to be weaknesses."
These appear to be split between the car's aerodynamic and mechanical platforms as one weakness relates to drag levels and the other is its sensitivity to high track temperatures.
Azerbaijan and Miami are the stand-out examples of each. In Baku, McLaren's performance was defined by a lack of speed in the final sector with the long, flat-out run to the finish line. It hurt itself there even more by also not having a small enough rear wing option available.
In Miami, McLaren qualified well but went backwards in the grand prix as it struggled with managing the rear tyres.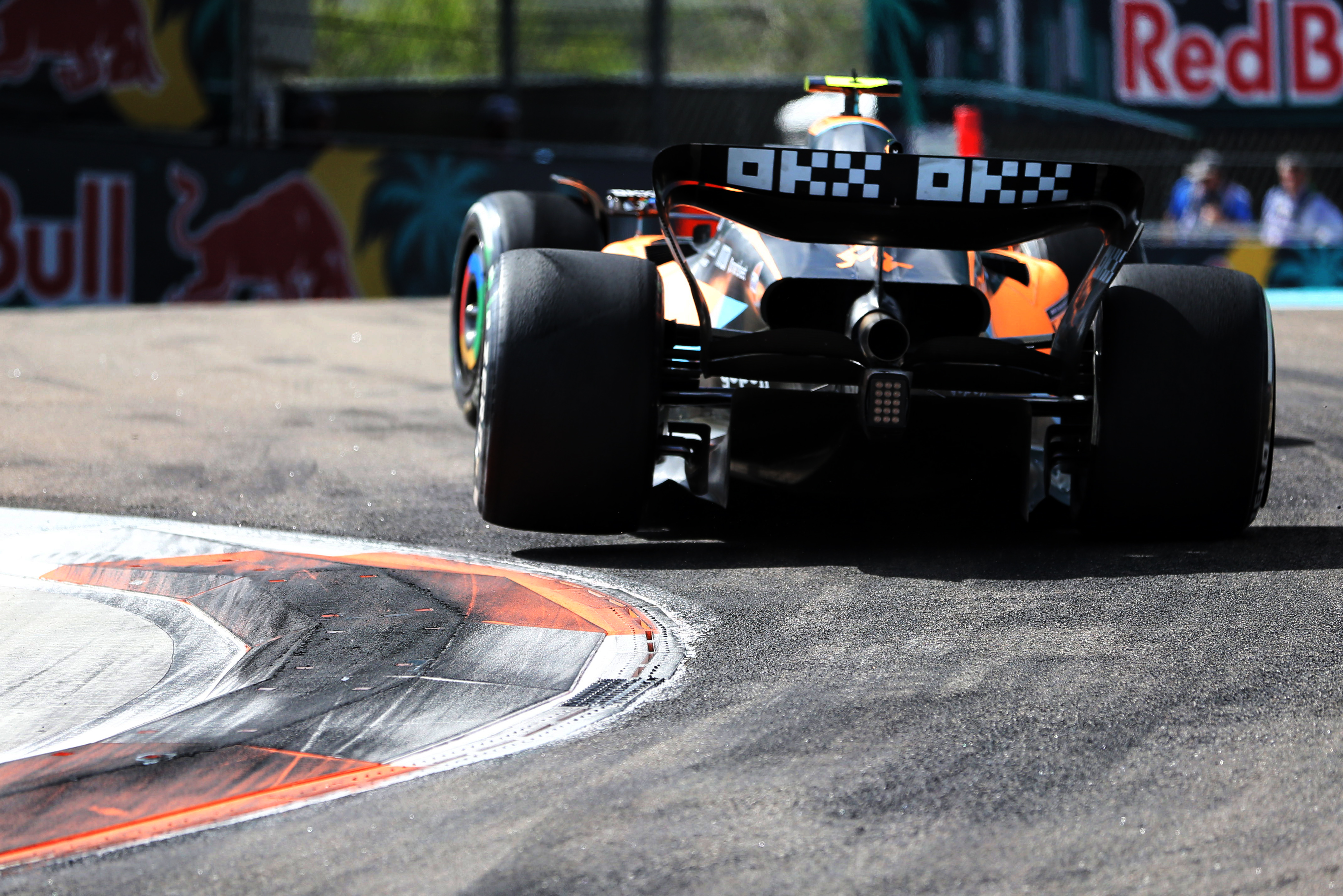 "I don't think we have a particularly narrow working range," Key insisted.
"We can make the car work at most places.
"We have a couple of weaknesses which tend to tend to make one track different to another one.
"Straightline speed is an issue for us, surprisingly. We're trying to work out how we can improve that.
"That's not an issue we had before and certainly our predictions for our development on the car suggested it should be an issue, so we're trying to figure that out.
"And in high track temperatures, lower-speed corners have tended to be a little bit more problematic.
"We know there's a few issues but it's not due to a small working range."
The solution to these problems is development work rather than set-up changes and Key said there are both short- and longer-term ideas in the pipeline to address the weaknesses.
Some changes will only be incorporated into the 2023 design, and Key has hinted this will include adjusting the rear suspension.
"You could say maybe we should have been a bit more thorough in a certain piece of research," Key said.
"Or maybe we could have been a bit more brave when we dealt with it.
"But you only really know that when you run your car for the first time with regs that are so fresh and different.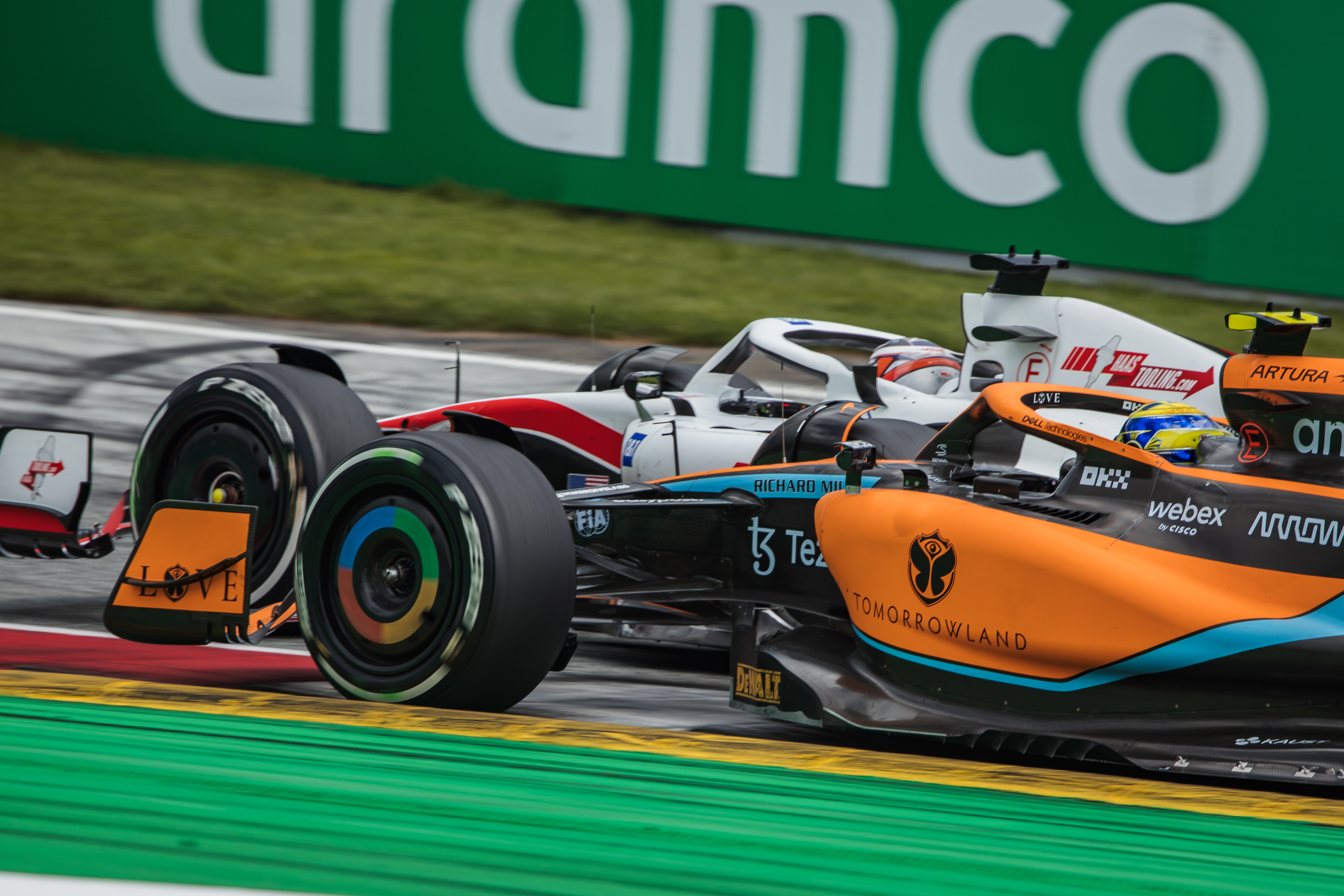 "There are activities which are being looked at in detail, and have been for a while now, to see what options we've got.
"Some of them might be a 2023 car [introduction] where you're looking at, well, actually, if we did geometry slightly differently, you could have this effect.
"Some of them could be shorter-term measures. Both [car weaknesses] contain short- and long-term activities to try and improve."
McLaren's last major upgrade arrived in Spain. That package was a combination of its response to such a weak start to the season in Bahrain and development items it had already been pursuing.
Although team boss Andreas Seidl had previously ruled out more major upgrades it is understood he meant McLaren was not starting any new development paths with the intention of introducing these parts this season.
That means anything that was already in the works – likely to be what Key is referring to – will probably appear at some point in-season.
"We know exactly what we need to do with the car," he insisted.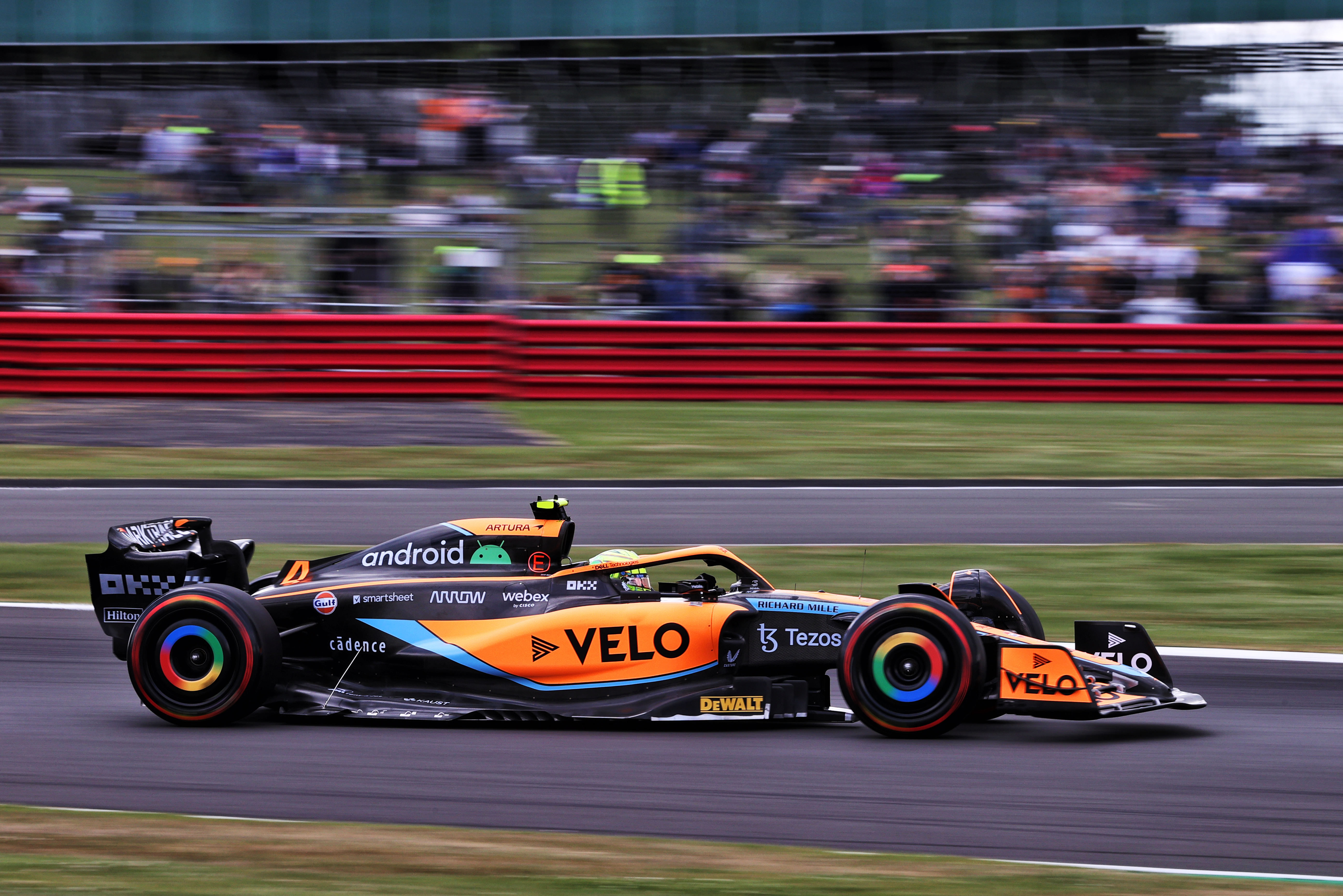 "It's a case of getting to that point. With restricted aero and a cost cap you can't push through as aggressively as you'd like to. You've got to work within that framework.
"We know we know exactly the directions we want to pursue. Some of the developments will allow those directions to open up the characteristics which would improve the car further.
"It's all abundantly clear. It's just a matter of time and getting them onto the car.
"The issue you have when you're climbing up the trajectory of a hill, to try and get to that point, is you've got such a busy season, race upon race upon race.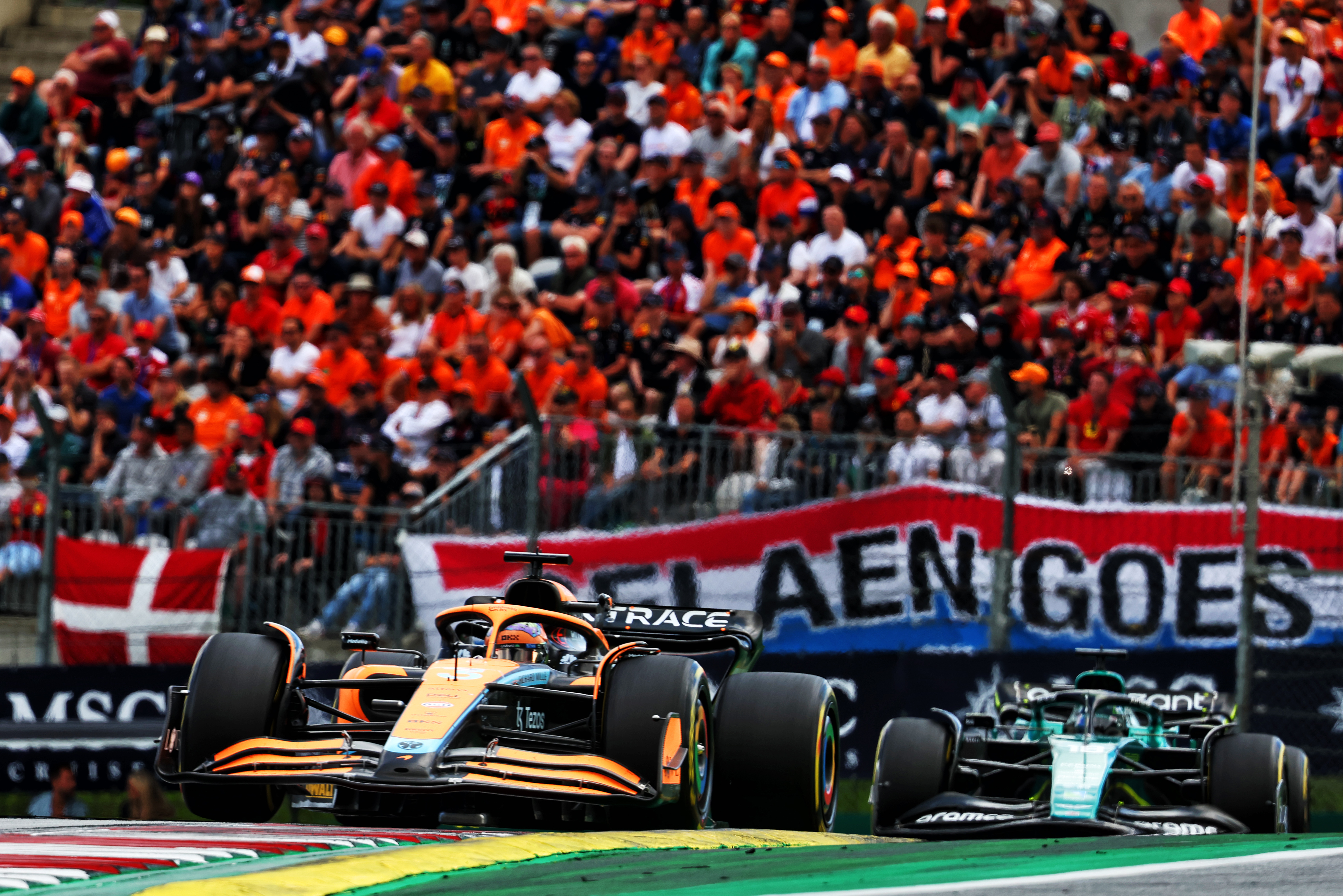 "There's only about four races of the year where you can bring a major upgrade because you can't rework the chassis in the pitlane, you've got to do all that at the factory.
"There's logical points when you're trying to do changes to the car which are large scale, refits and so on, and you've got to wait for those points to come along.
So, although you'd like to be a lot more punchy – and I think some teams have been more punchy than us, Aston Martin has been very punchy with the nature of the steps that they've been bringing – we know what we need to do. We just need to get there.
"We need to get a bit on the car and we're working towards that. It's not really a [clear] answer but if you sit inside the process it's very clear what needs to be done."