Carlos Sainz Jr and McLaren have escaped any penalty for an alleged pitlane offence during the Abu Dhabi Grand Prix, eliminating a long-shot potential threat to McLaren's third place in the 2020 Formula 1 constructors' standings.
Sainz was placed under investigation during the race when he was seen significantly slowing on pitlane entry when making his sole stop during the virtual safety car period caused by Sergio Perez's retirement.
Perez's Racing Point team expressed its belief that Sainz's driving served to slow down Perez's team-mate Lance Stroll behind him.
Stroll's race unravelled from there and he got shuffled down the order in traffic – his final 10th place not enough to prevent McLaren from overtaking Racing Point for third in the standings.
"I don't think there is any issue to be honest," Sainz told Sky after the race, having been under investigation for "allegedly driving unnecessarily slowly in the pitlane".
"I was trying to be as safe as possible, knowing the chaos there was in the pitlane. Cars coming out, in.
"I hadn't done anything I hadn't done before in a lot of races, so I don't really get the investigation, but I don't know, we will see."
"We can see no evidence of car 55 driving unnecessarily slowly" :: F1 stewards
With Sainz's team-mate Lando Norris running ahead of him at that point in the race and also taking to the pits during the VSC, Sainz's actions could've been interpreted as him trying to avoid a double-stack stop that would cost him valuable time and potentially drop him behind Stroll.
However, in a lengthy verdict, the stewards dismissed this as an explanation, and ruled that the move did not impact Stroll substantially.
"Car 55 [Sainz] was advised by its team [McLaren] that it was 2.4 seconds in front of car 18 [Stroll] approaching the pit entry," the stewards' explanation read.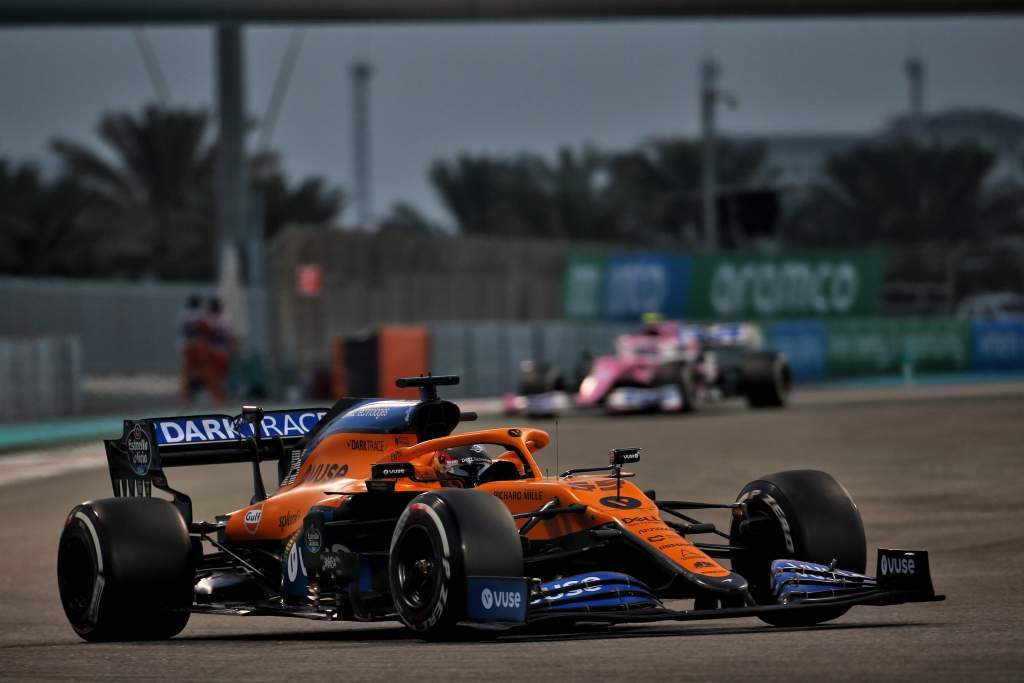 "There was no instruction by the team to slow down.
"On approaching the start of the pitlane, car 55 accelerated as per normal practice, braked briefly to less than 80km/h just prior to the line and then accelerated up to 80.
"This was exactly the same as car 4. Car 18 also braked to below 80 prior to the line, then accelerated up to 80 as it crossed the line.
"Within the pit lane, car 55 was at 80km/h for all but approximately 5 seconds when it dropped to no less than 70km/h.
"We estimate this resulted in car 55 arriving at the pitstop around 0.6 seconds later than if it had maintained a speed of 80km/h.
"Therefore, we are not of the view that this action in any way resulted in the team avoiding a 'double stack' situation as car 4 [Norris] was well clear of the pitstop at this time.
"We also accept the explanation of driver of car 55 that he was exercising a degree of caution as video evidence confirms the presence of a lot of other teams' personnel in the pitlane at the time.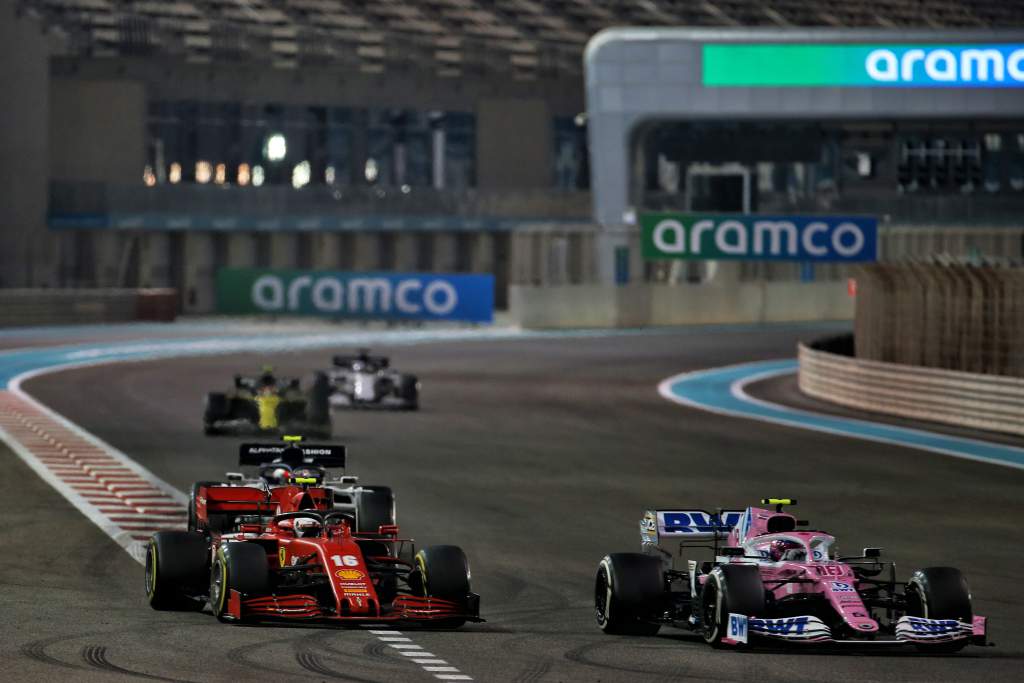 "Car 18 was able to maintain a speed of 80km/h in the pitlane except for a very short period of time (approximately 1 second) and therefore we do not consider that it was materially impacted by the actions of the driver of car 55.
"We also checked the relative speeds of the cars after leaving their pitstops and can see no evidence of car 55 driving unnecessarily slowly."
As for why the verdict was only delivered after the race, the stewards wrote that "they normally prefer to take decisions of this nature during the race, however in this case the necessary telemetry was only available shortly before the finish".