The McLaren Formula 1 team is still likely to be vulnerable at this weekend's Italian Grand Prix despite fashioning an updated lower-drag rear wing it previously acknowledged was urgently needed.
Lando Norris found it impossible to race other cars at the Belgian GP before the summer break as McLaren's big rear wing meant he was extremely exposed on the long Spa straights.
McLaren had been prioritising the development and production of major upgrades, which transformed the car's overall performance, over isolated developments like a low-drag wing.
It acknowledged during the Spa weekend and again after that difficult race that urgent work was required to find a better solution for Monza, which is even more straightline speed sensitive.
The mandatory two-week shutdown during the summer break meant McLaren had limited time to put a plan into action and that means the type of bespoke 'Monza special' wing that some teams might produce, or have already run at Spa, seems extremely unlikely.
Team principal Andrea Stella had already hinted McLaren's solution would be to modify existing wings and he has effectively confirmed that – although there was also a redesign required to be able to do it.
"We are making some adjustments," said Stella.
"We needed to urgently activate some actions to find some top speed. Because Monza is going to set some challenges similar to what we had at Spa.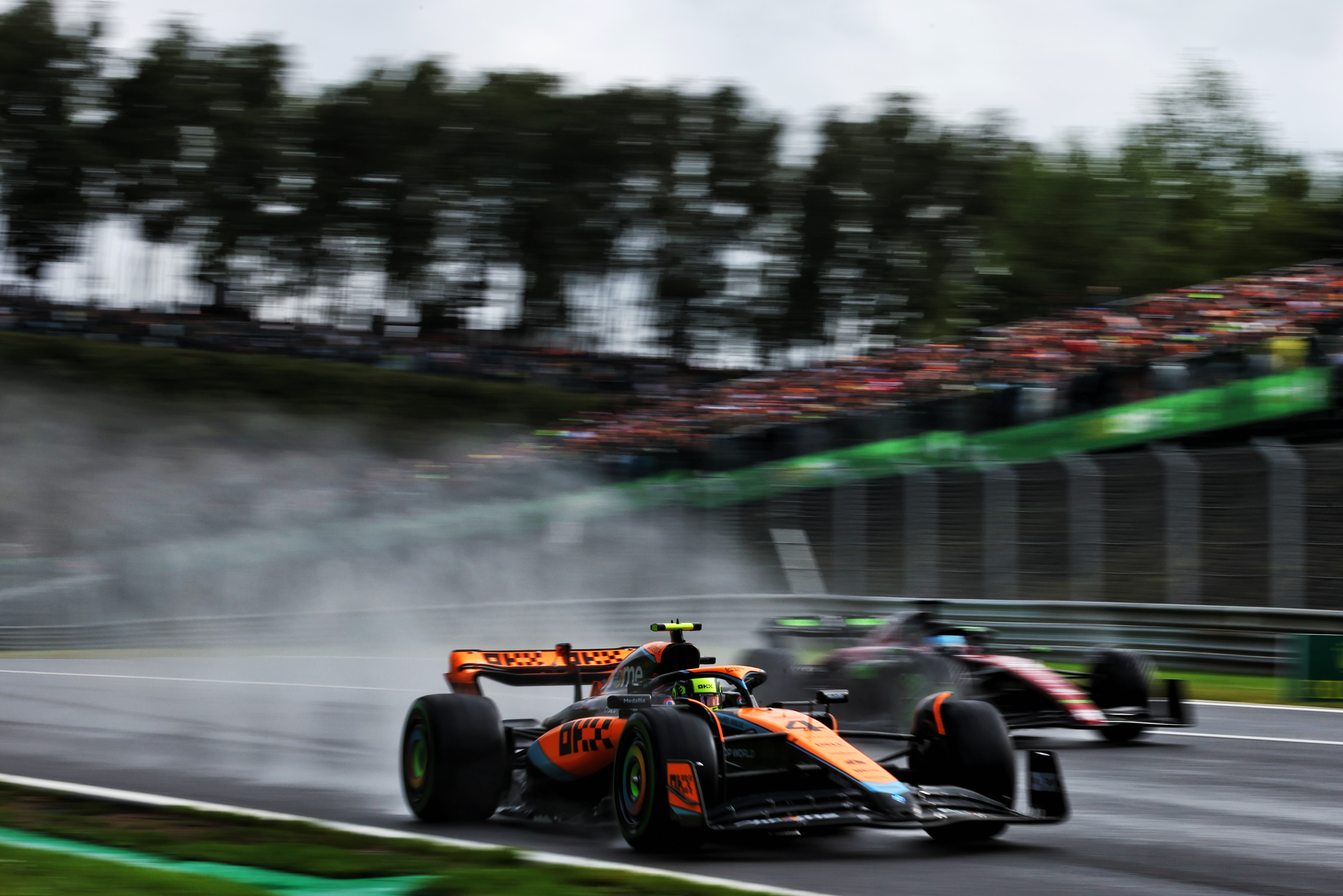 "There will be some modifications which hopefully will allow us to not only be quick in terms of lap time, but also to be raceable in terms of top speed."
Asked by The Race at the Dutch GP last weekend whether he expected a bespoke Monza wing or an existing one that McLaren had physically trimmed, Norris smiled and said "no comment".
When Stella was asked by The Race what action had been taken, he confirmed: "We will make modifications to the existing wings.
"But in order to make this level of modifications we needed to change, we needed to make the wings from a construction point of view able to actually be modified like they will need to be modified for Monza.
"It will be a combination of changes on top of the wing we had in Spa."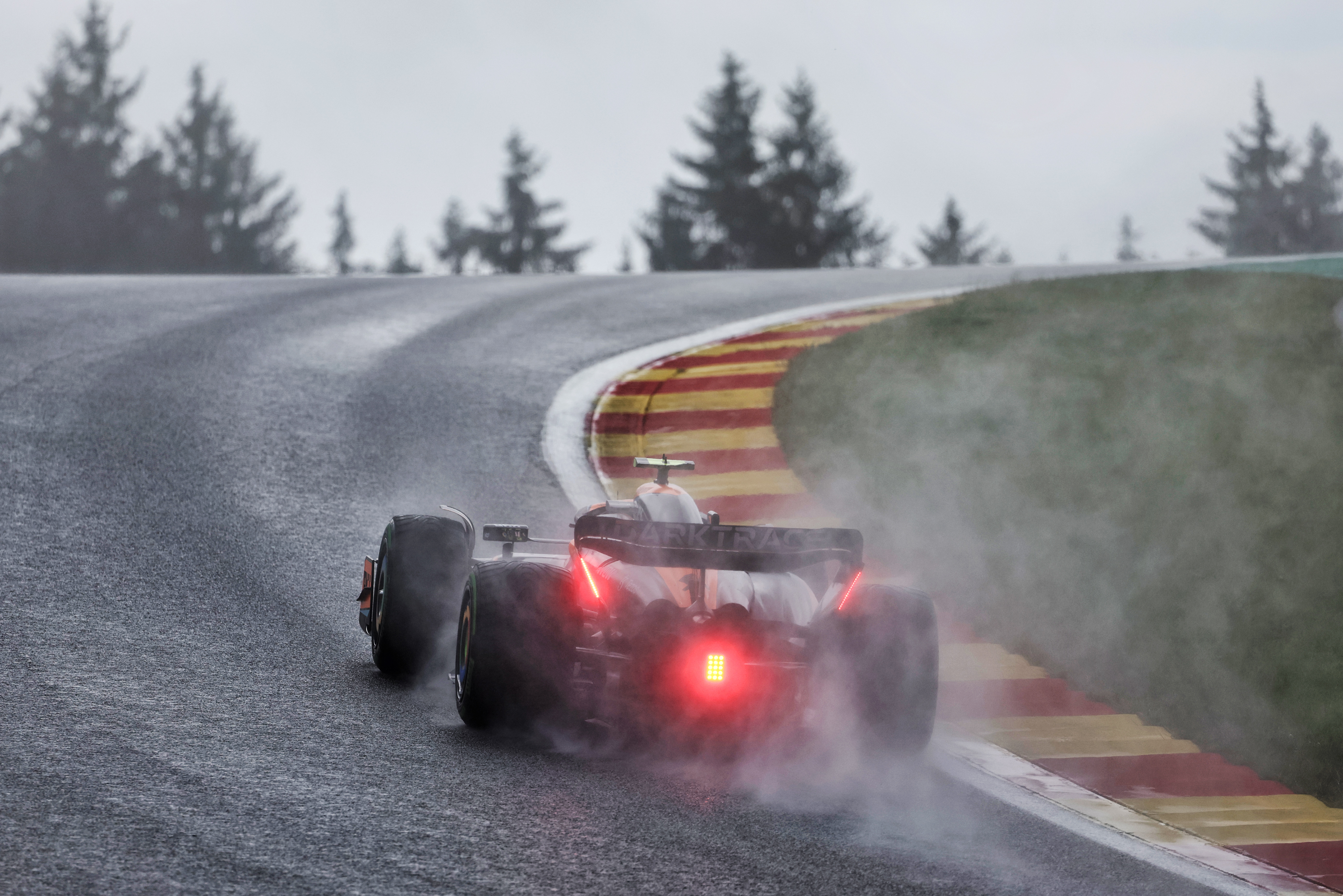 Given the long start-finish straight at Monza, that may not be enough, and Norris gave an air of trepidation regarding McLaren's prospects for a race it won two years ago.
Asked if he is expecting it to be a tough weekend, Norris replied: "Yes. There's been so much focus on trying to get the car we have now, which is completely the correct decision to have done, so much focus and time spent on creating this there's some things we are quite far behind on.
"But I'd happily take 80% good races and 20% bad rather than vice versa.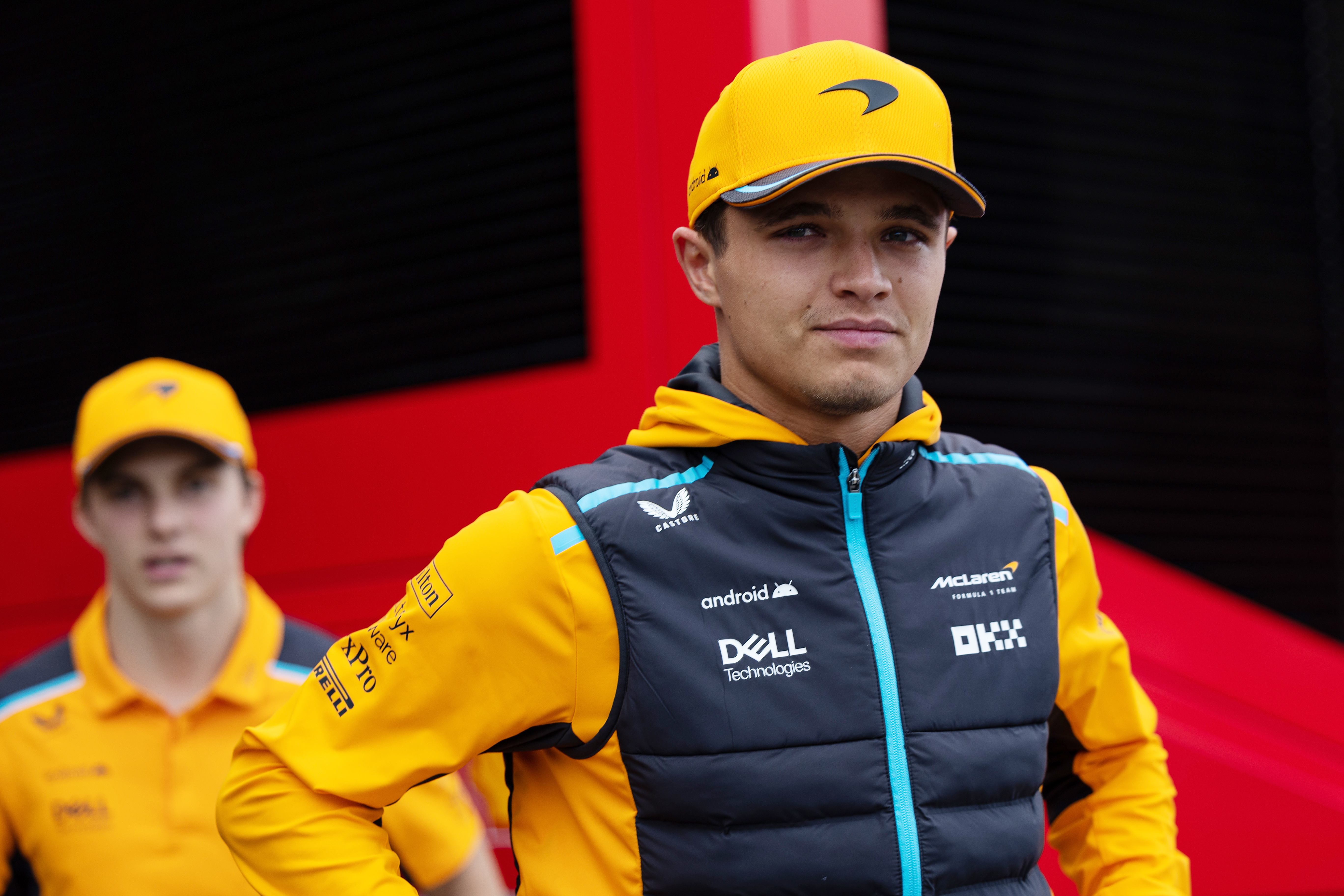 "We know it, we admit it, which I think is a good thing, but we know we are in for a pretty tough race."
One benefit for McLaren is that it has been able to switch development focus to other items like the rear wings and did introduce a new one at Zandvoort last weekend.
While it will be no use for Monza it is a slightly lower downforce and drag option that is a contender to be used from Singapore onwards.
A MISSED OPPORTUNITY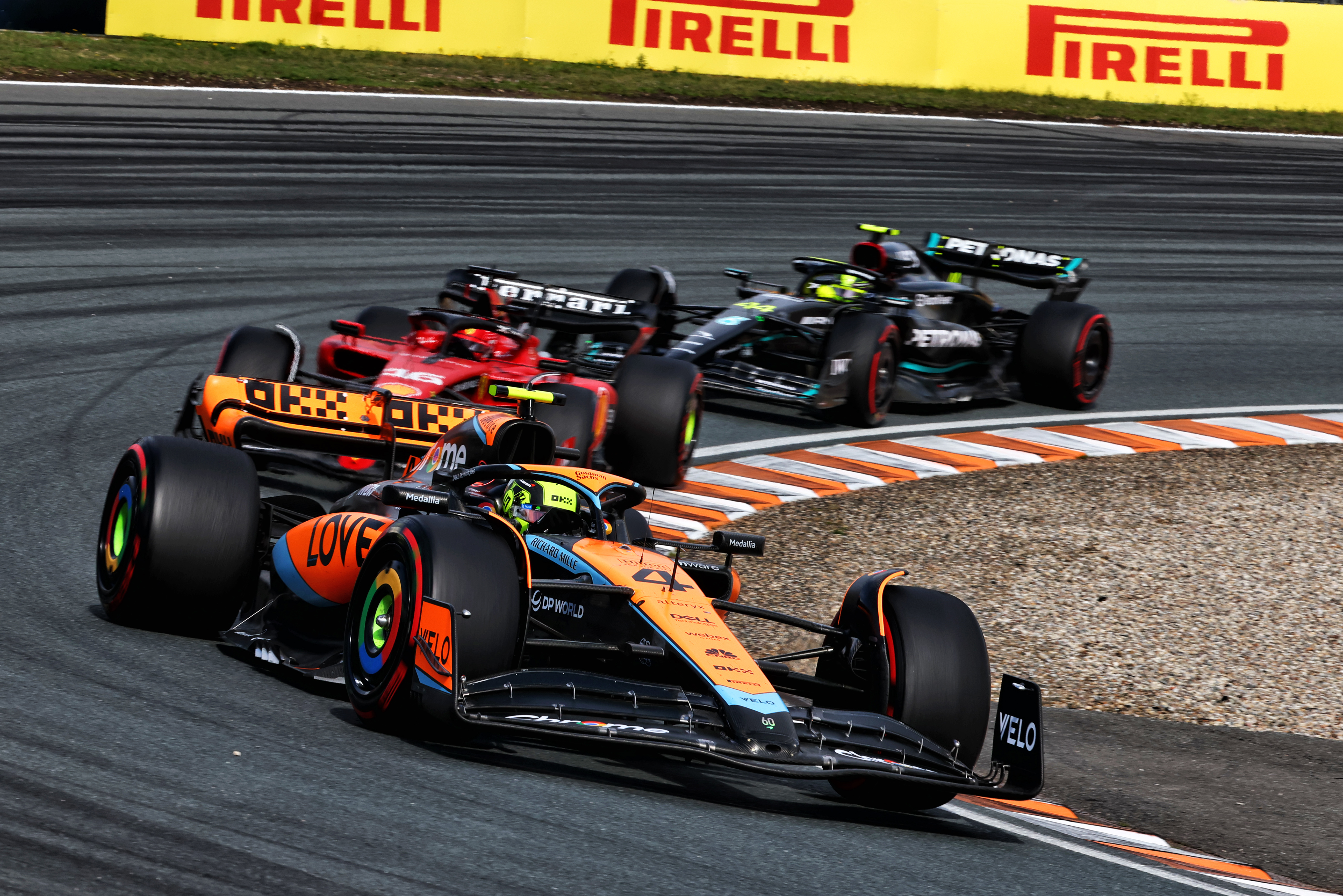 McLaren heads to what is likely to be one of its weakest remaining tracks of the season off the back of a clear missed opportunity at Zandvoort last weekend.
Norris continued the strong form McLaren has shown post-upgrade by qualifying second but McLaren bungled when to switch to intermediate tyres when a sudden downpour happened on the opening lap of the grand prix.
The team denied Norris's requests to change quickly and kept him out on slicks until the end of lap three, thinking the shower would pass and that it would be better to survive on the softs to avoid unnecessary pitstops, but that was the wrong move and he dropped out of the points positions entirely.
Norris was able to fight back to seventh and McLaren did a better job managing both the switch from inters to slicks and then another downpour late on, but the big damage had already been done.
"The second lap it was a very logical time to come in," Stella admitted.
"We had the evidence, the information to come in, and then with Lando we hesitated at that stage and we came in the lap after, and lost quite a bit of time.
"We have to review the communications because on one side, the driver goes through the rain, you realise 'I need to pit'.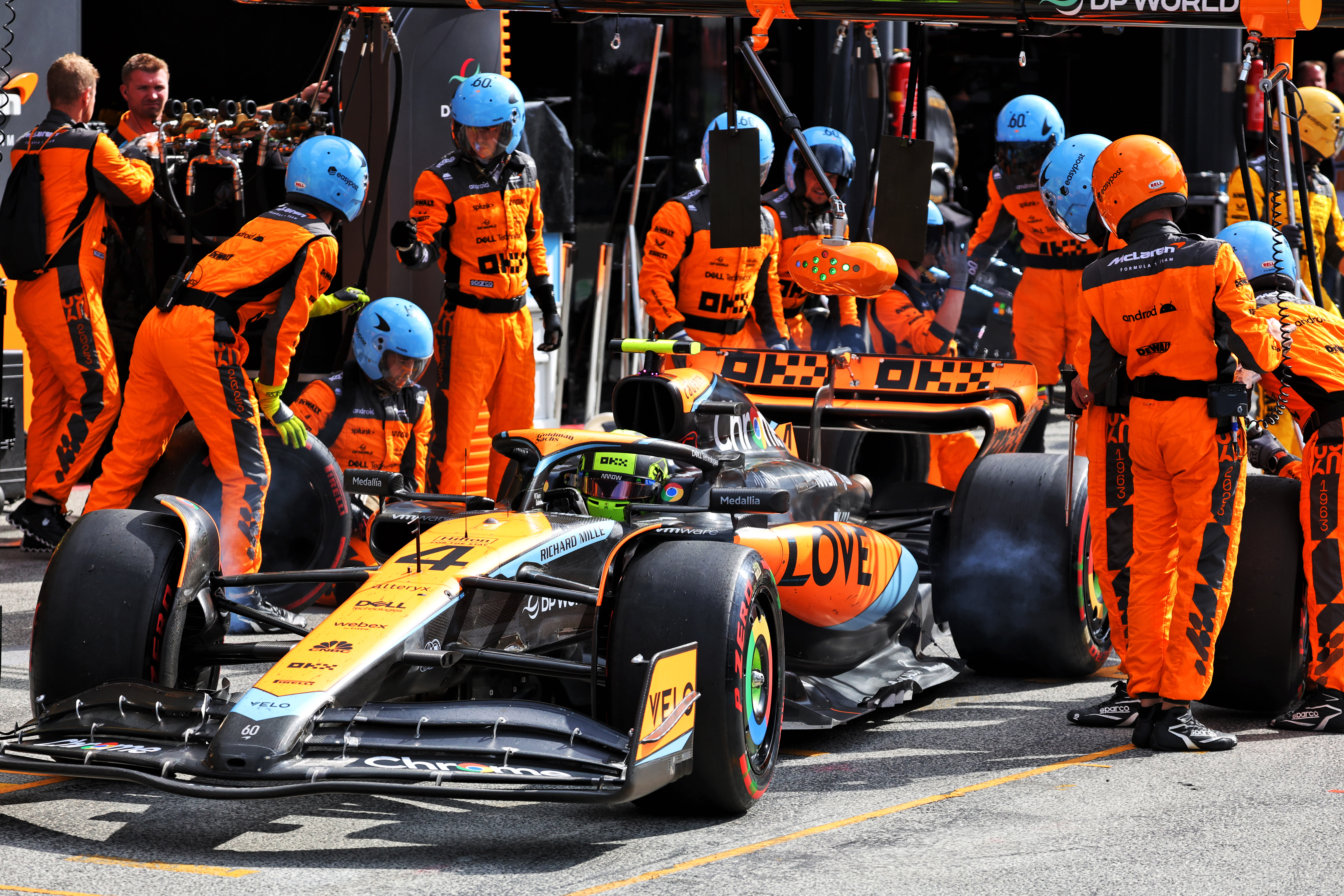 "We need to review exactly what we told him that might have dissuaded him from doing that.
"I think we didn't help the driver enough in understanding that if we want to come in, we should come in one lap earlier."
Stella felt that had McLaren not forfeited track position, Norris would have been in the hunt for a podium.
But Norris was not convinced given McLaren's race pace over the rest of the grand prix, claiming it was "pretty terrible" compared to Mercedes and Aston Martin.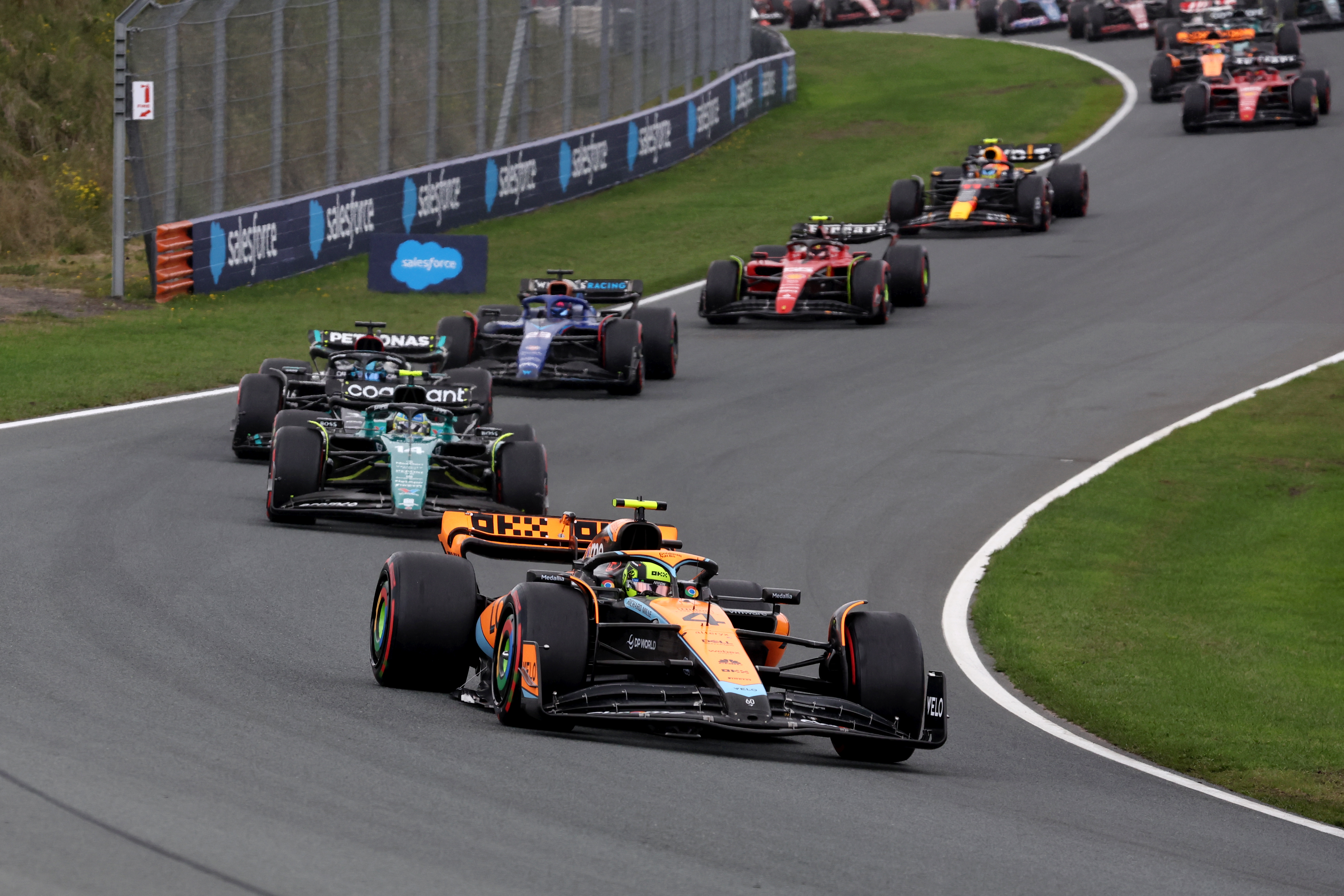 He said the race showed McLaren is sometimes still "a long way" from where it needs to be.
"Our one-lap pace is still a lot more competitive than our race pace," said Norris.
"I think that's becoming more and more evident and we are doing whatever we can to fix it and make steps forward.
"But at the minute it's nowhere near enough."